Dear god, I thought this day would never come!
After nearly a year of diligent global auction site-watching and lurking on forum classifieds sections I've FINALLY managed to land an almost-reasonably-priced, intact silver 7A28-7000: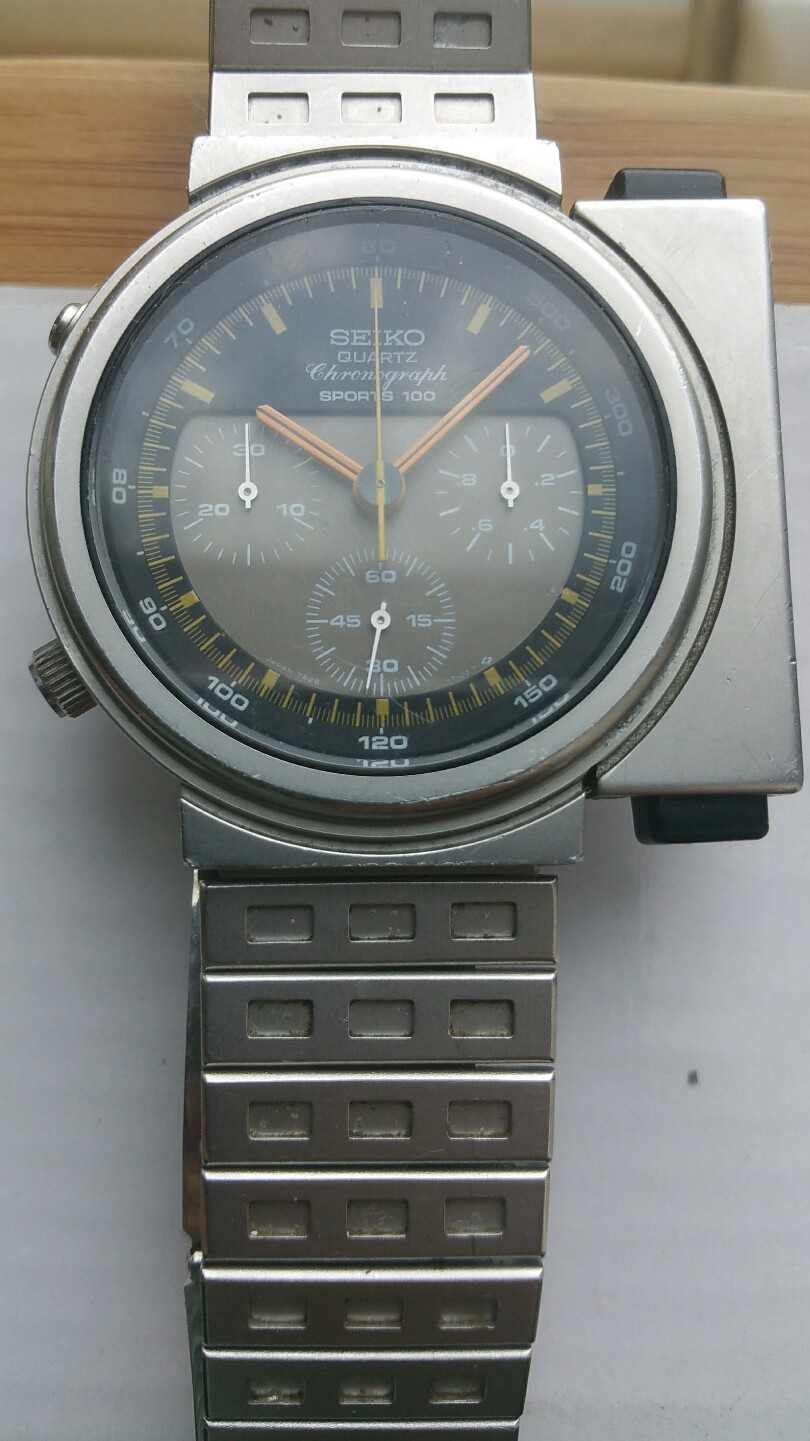 http://www.ebay.ca/itm/Seiko-chronograph-Sports-100-Aliens-Watch-used-and-in-great-condition/192325873858

For a watch that's alleged to have been produced in rather large numbers, it was shocking how few of these came up for sale this year.  Just one or two in Europe (France and Spain), maybe three in Japan (in varying states of disrepair), and to my knowledge exactly zero working examples in North America.  I clearly missed out on those glorious days when these things were routinely exchanging hands for "used quartz watch" prices.
Perhaps a few elements conspired to keep this one in a reasonably-affordable price range: it's a bit dirty, sports a few bruises, the buttons are cracked, and the seller failed to include the model number or the name 'Giugiaro' in the listing title so it may have eluded a few potential suitors.  Whatever the case, the bidding pool was unexpectedly small--a watch like this would normally draw a larger number of low-stakes speculative bidders, at the very least.
Anyway, yay for me!  I'll be sure to post pics when it arrives--perhaps a cursory photo shoot with my other recently-acquired Seiko grail: a rather stunning 6105-8119.  For now, though, I need to wean myself off of looking at watches for a little while--lest I find myself sleeping on the couch until Christmas.