This 7A38-6000 in well-worn condition was listed about half an hour ago, by a UK eBay seller, with an opening bid price of £99, but a reserve set. It has to be said, it's difficult to judge its true overall condition from the current set of photos that the seller has uploaded - half of which are frankly appalling. The bezel insert doesn't appear to be in too bad condition, but the bracelet looks distinctly tired.
http://www.ebay.co.uk/itm/292454724472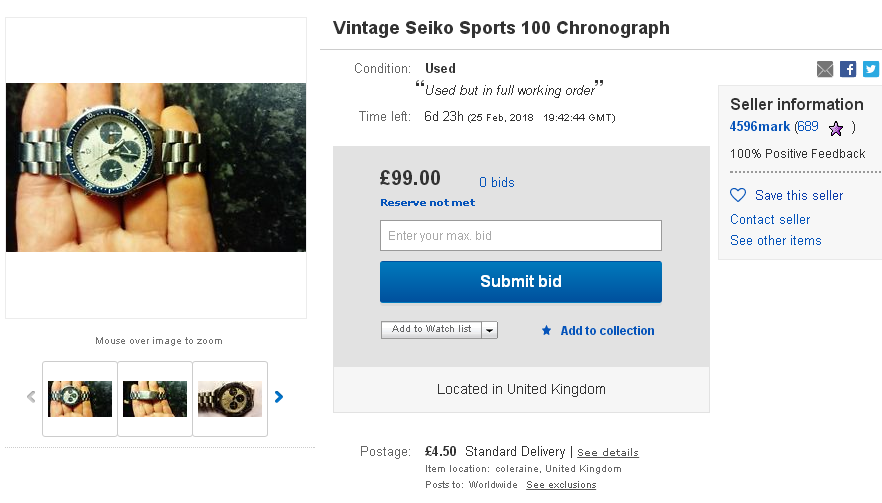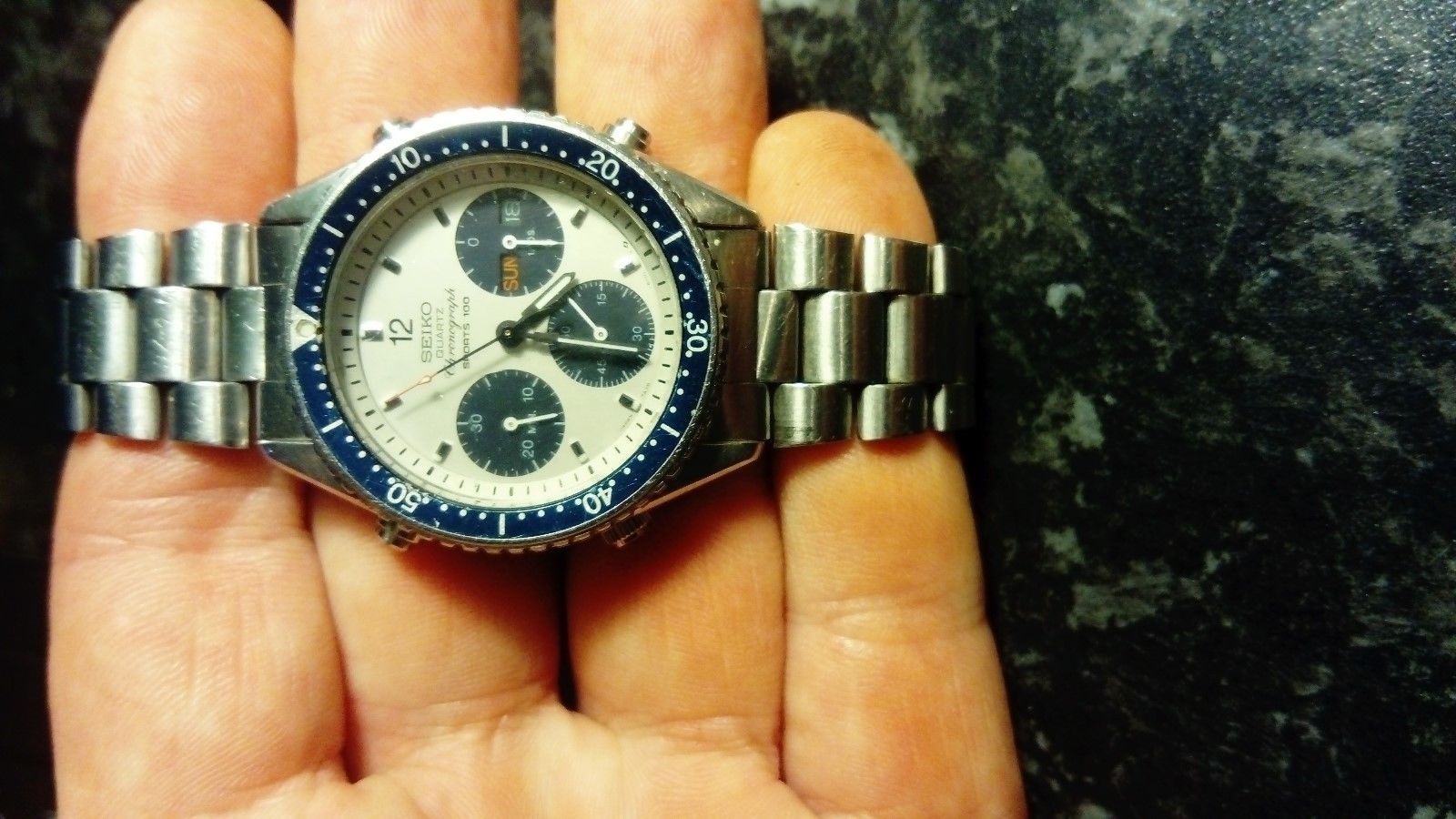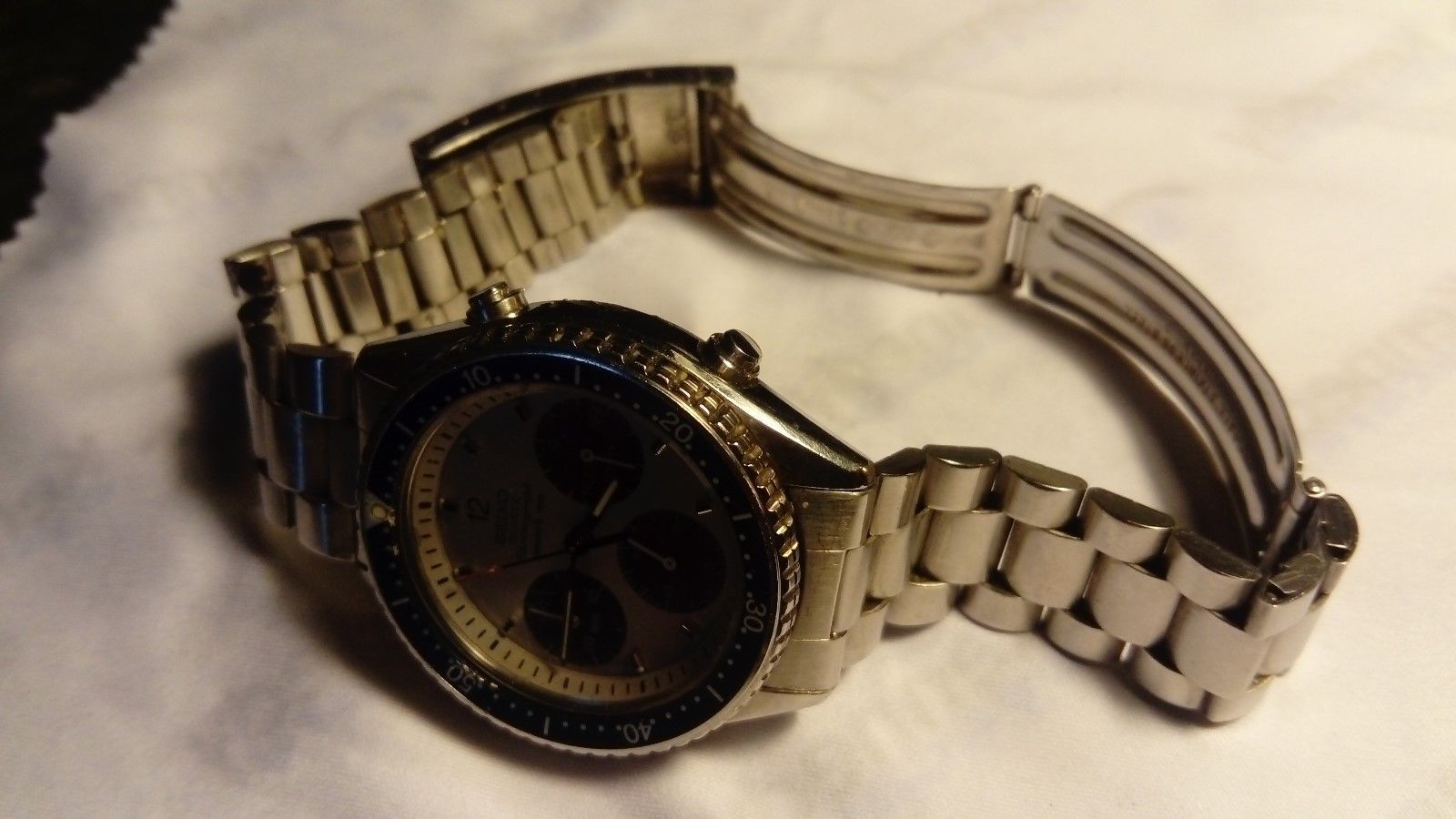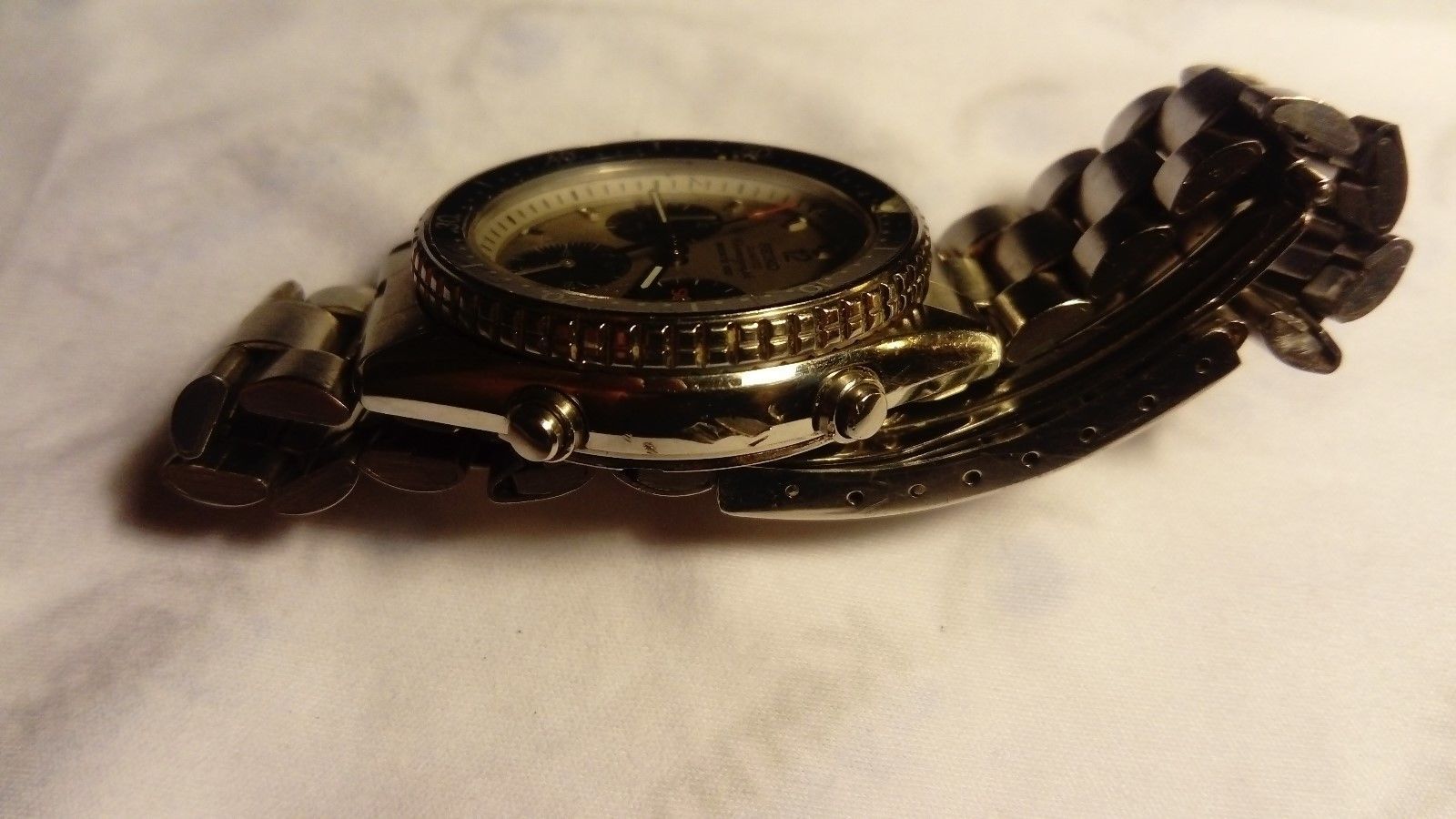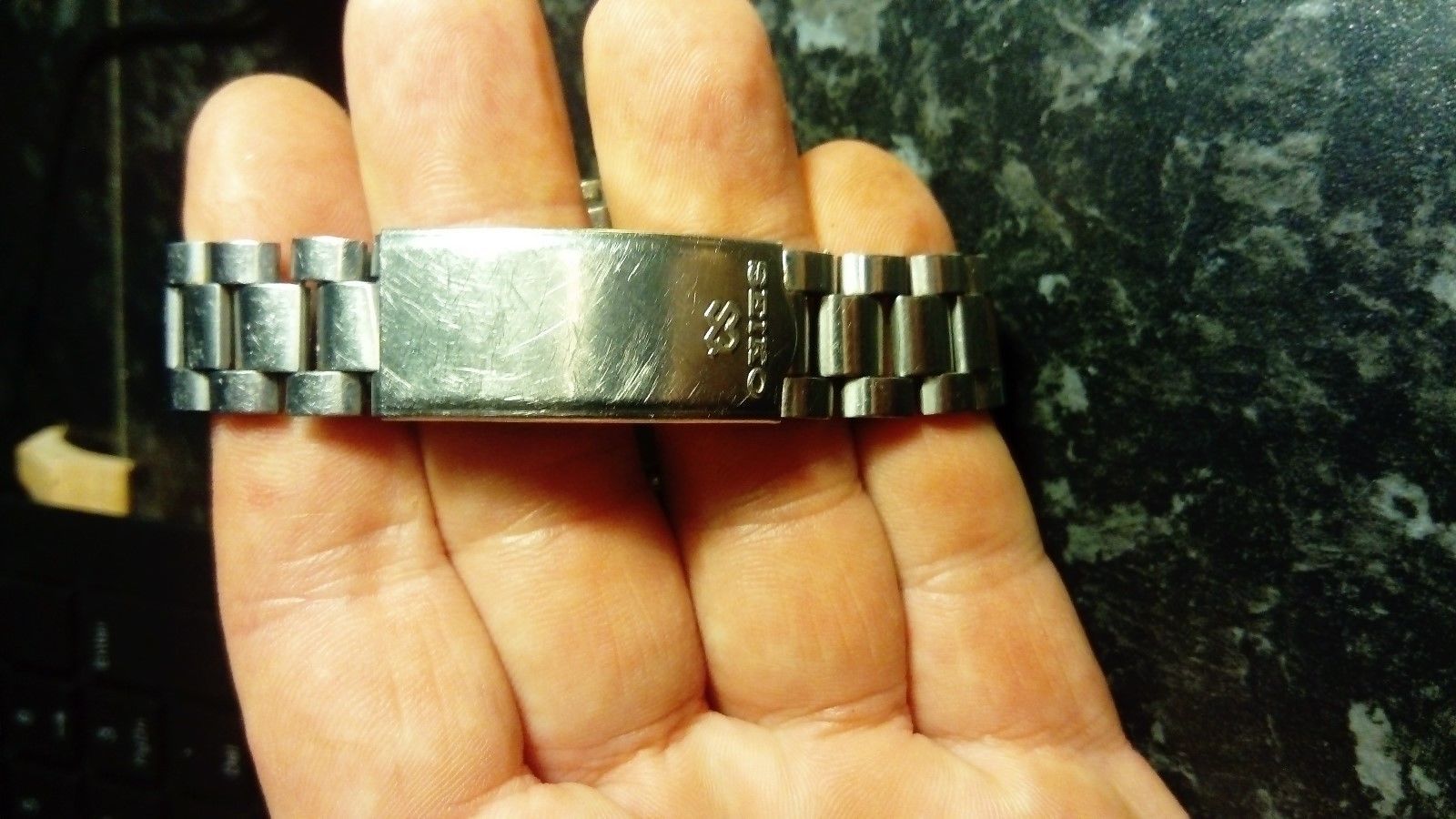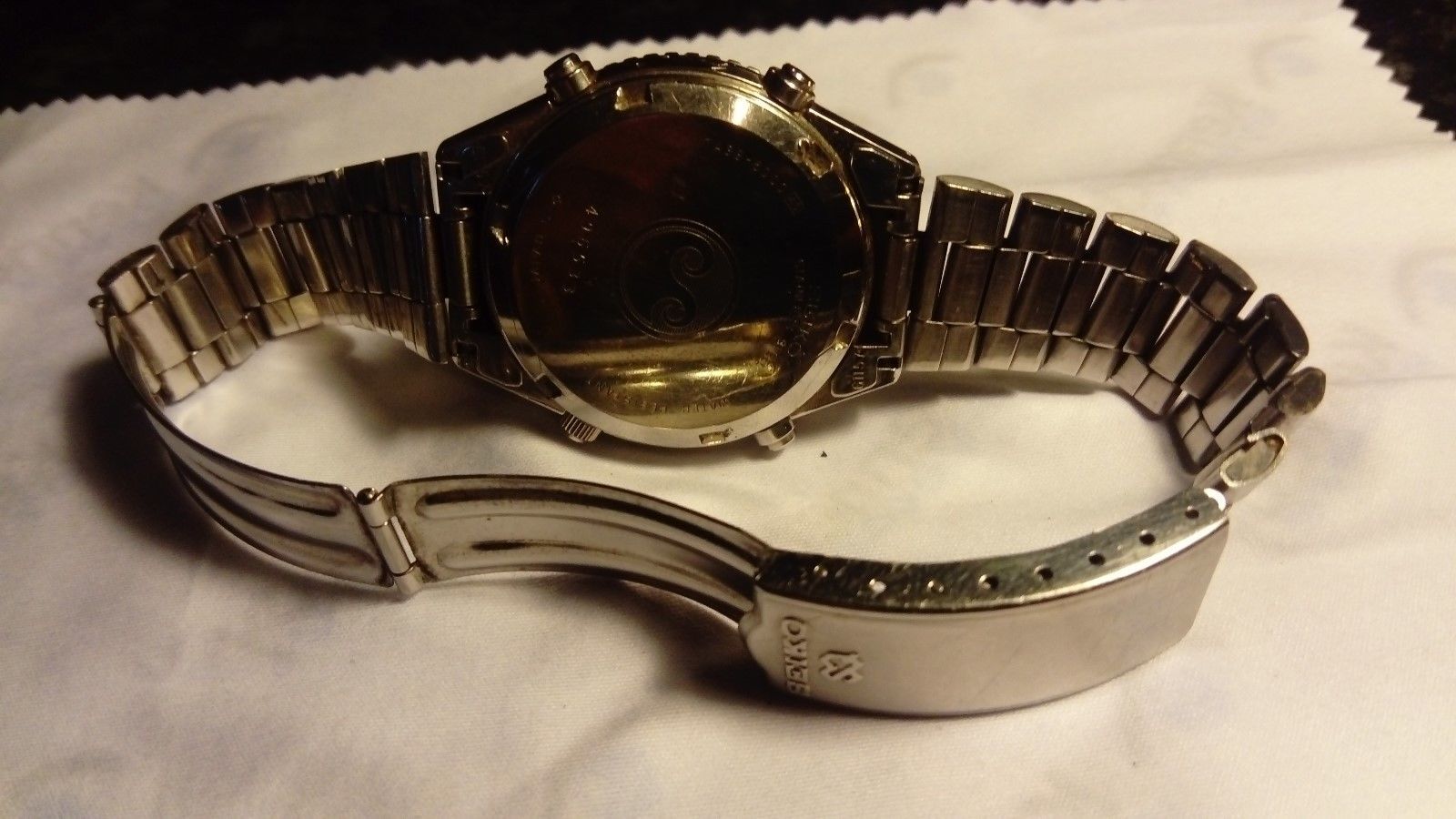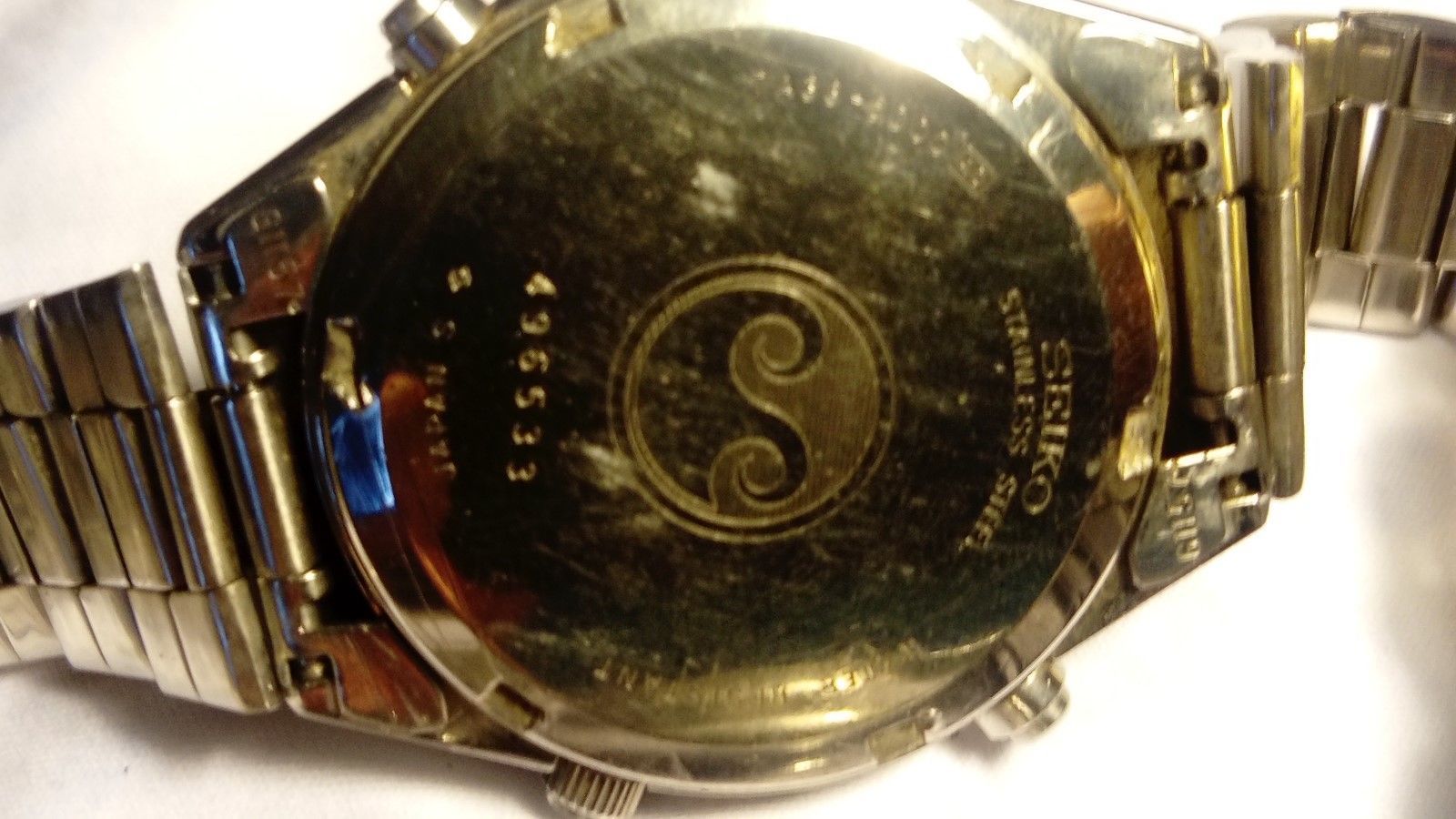 Please see for sale my Seiko Sports 100 Chronograph, originally bought by me in either 1987 or 1988 from memory on my first leave home.
The watch is entirely original with the original Seiko linked bracelet. The face is what I would describe as a white/silver colour with dark blue round insets for the minute hand, second hand and 100th/second hand movements.
The large sweeping second hand has a red tip. The rotating outer bezel is lined with a blue insert.
The watch was worn by me for several years but I then it was by and large forgotten by myself over several house moves.
I found it again several months ago and have decided to sell it as they would appear to be rare and appreciating collectors pieces now.
I took it to the jewellers who confirmed this and had it checked for functionality and I had a new battery installed. Otherwise it has been left as is, as advised by the jeweller for the sake of complete originality.
All the movements are in perfect working order and I had a video of these operating but could not upload it with the pictures to Ebay.
The face is in very good order as is the bezel, again only with minor marks.
As can be seen from the pictures it has some wear marks to the bracelet and clasp but these are only surface marks. (Apparently it is quite unusual for a watch of this age to still have its original Seiko bracelet). There are other slight marks to the case from wear but again I was advised that these could be polished out, if desired.
The model number of this watch as inscribed on the rear case are 7A38-6000 within a small square box are the further letters AO. Serial number is 496533 It is further inscribed with
SEIKO STAINLESS STEEL
WATER RESISTANT
JAPAN S
Please see the photographs which are the best my mobile would allow and feel free to contact me if I have left anything out or you want any other details.