The current spate of Yema '7A38' price-hiking madness continues.
This N81X26, fitted with an unsuitable Bonklip 'military' stainless bracelet, was listed late yesterday evening, by an Italian eBay seller, with a risible 'pie-in-the-sky' Buy-it-Now price of  500 Euros

 (or the option to make an offer). Speaking of options, see my comment at the bottom of the listing description ....
http://www.ebay.co.uk/itm/292486404855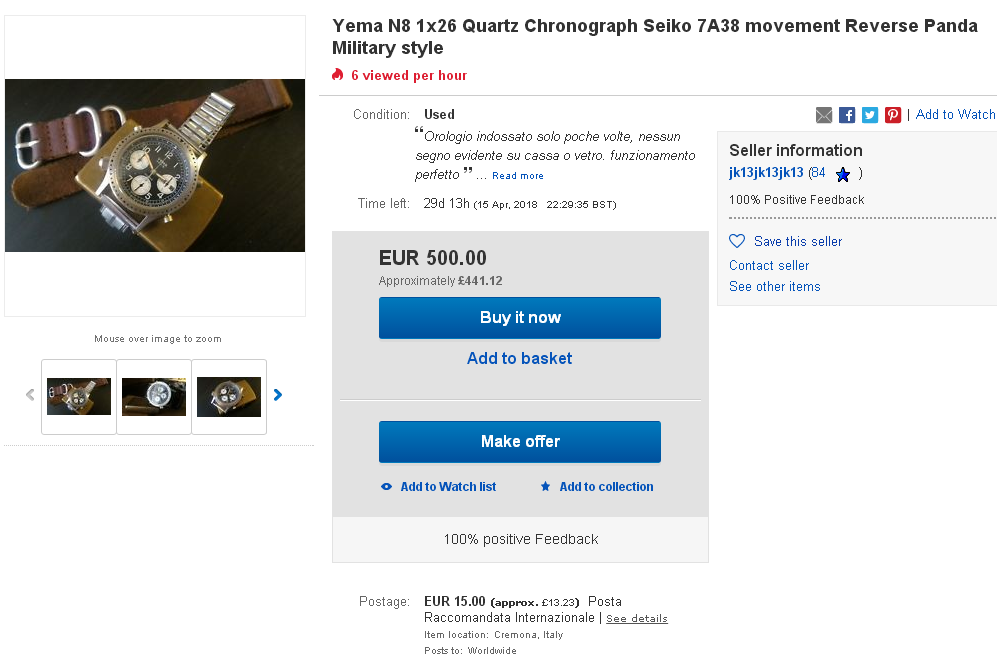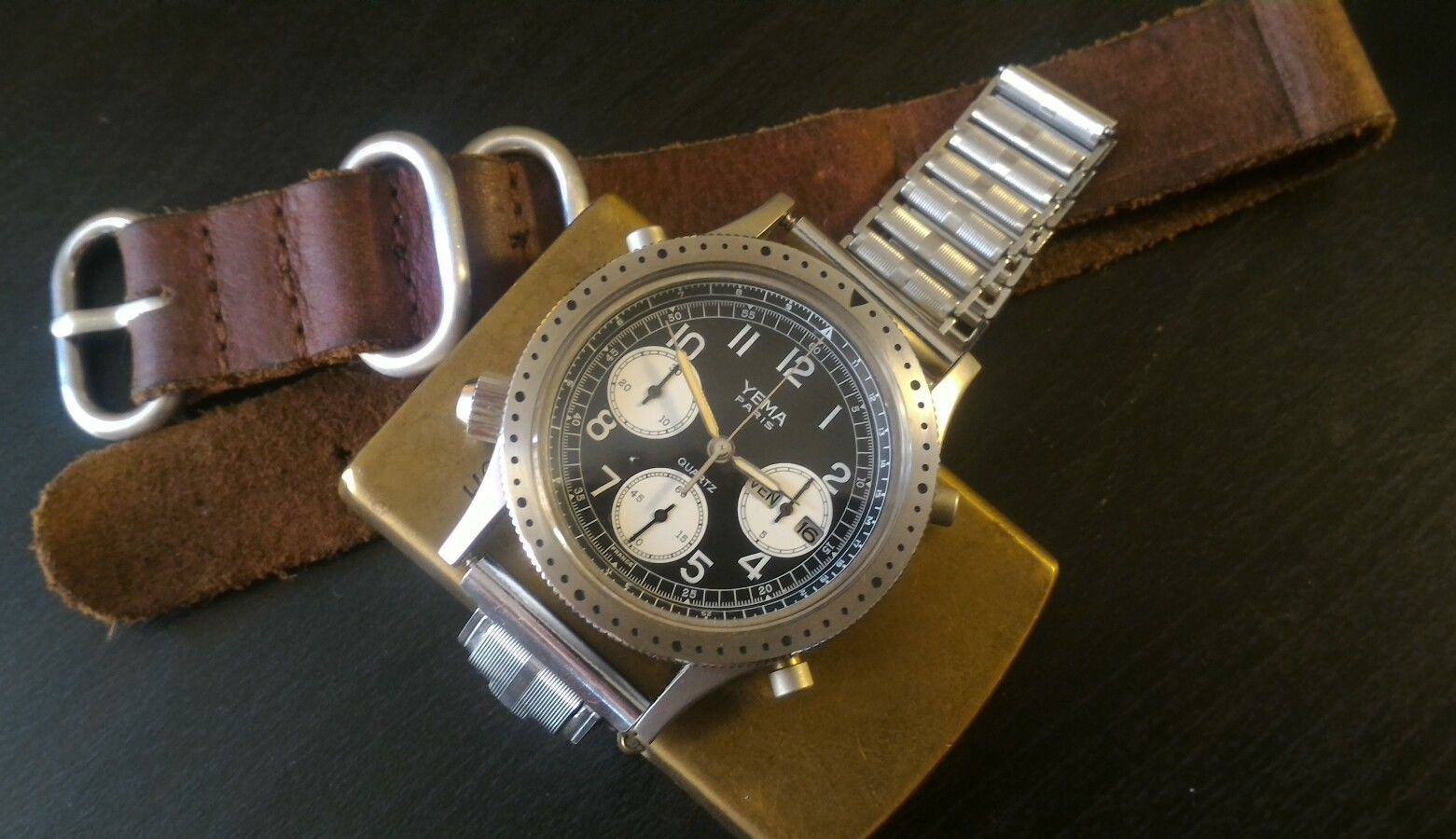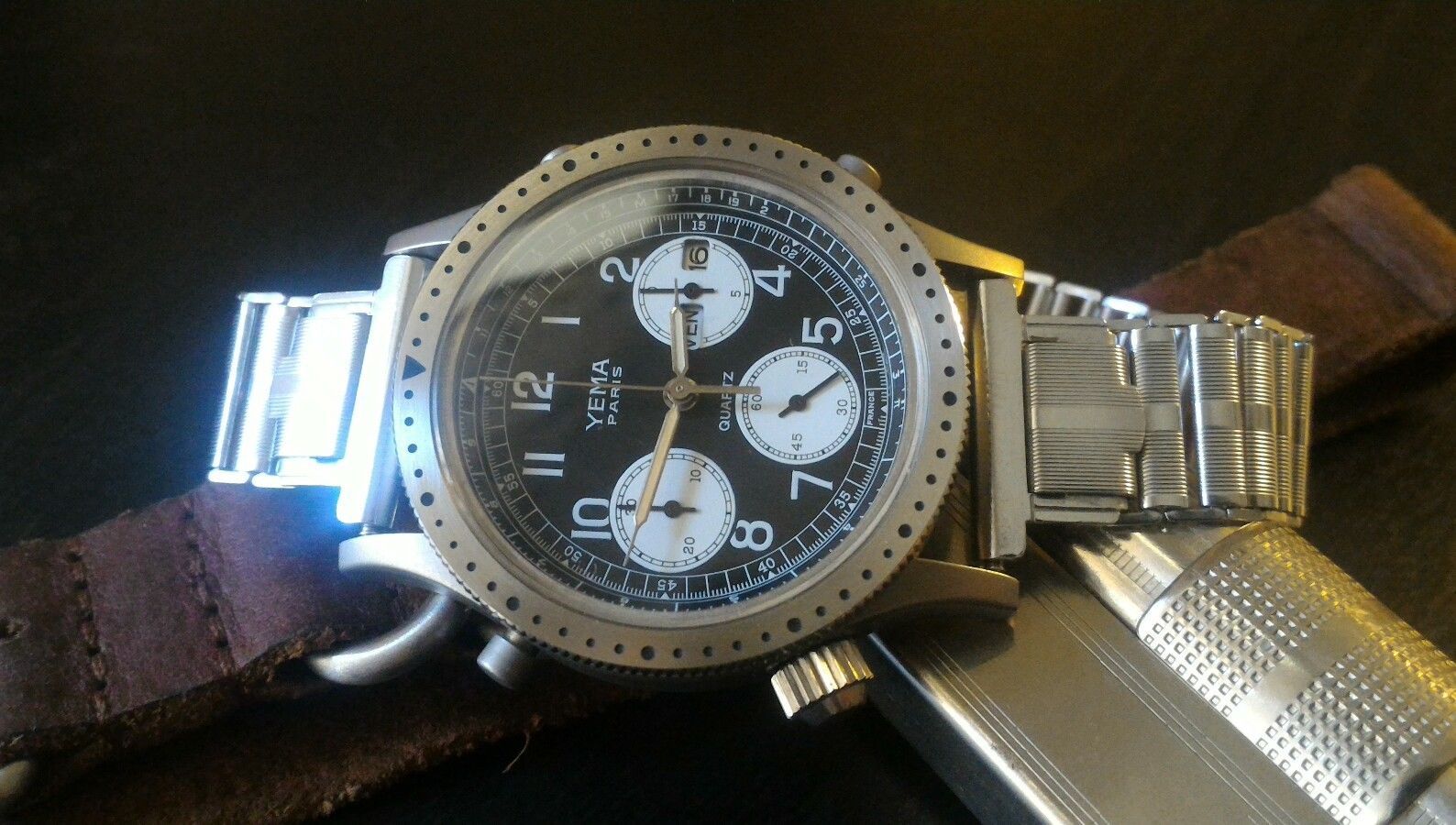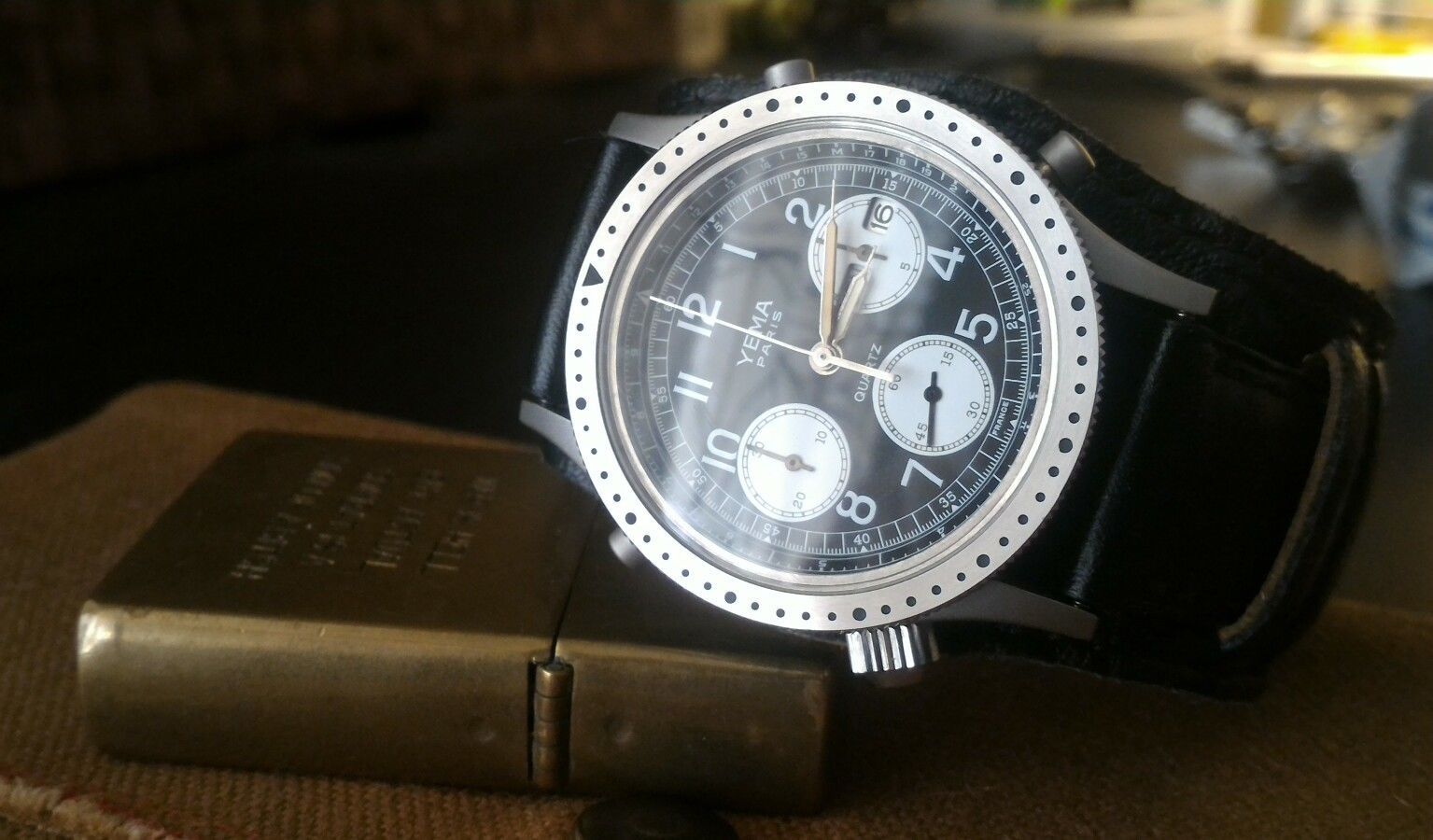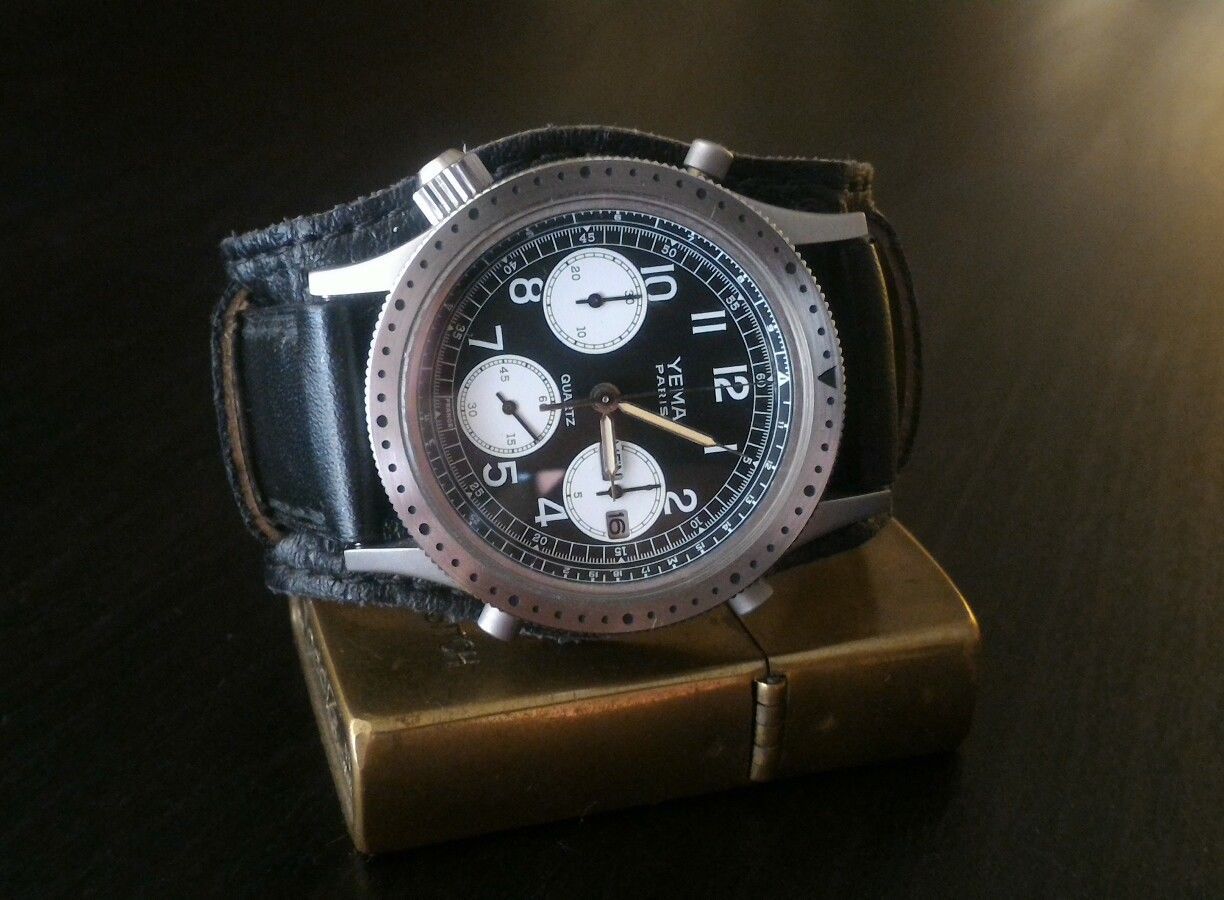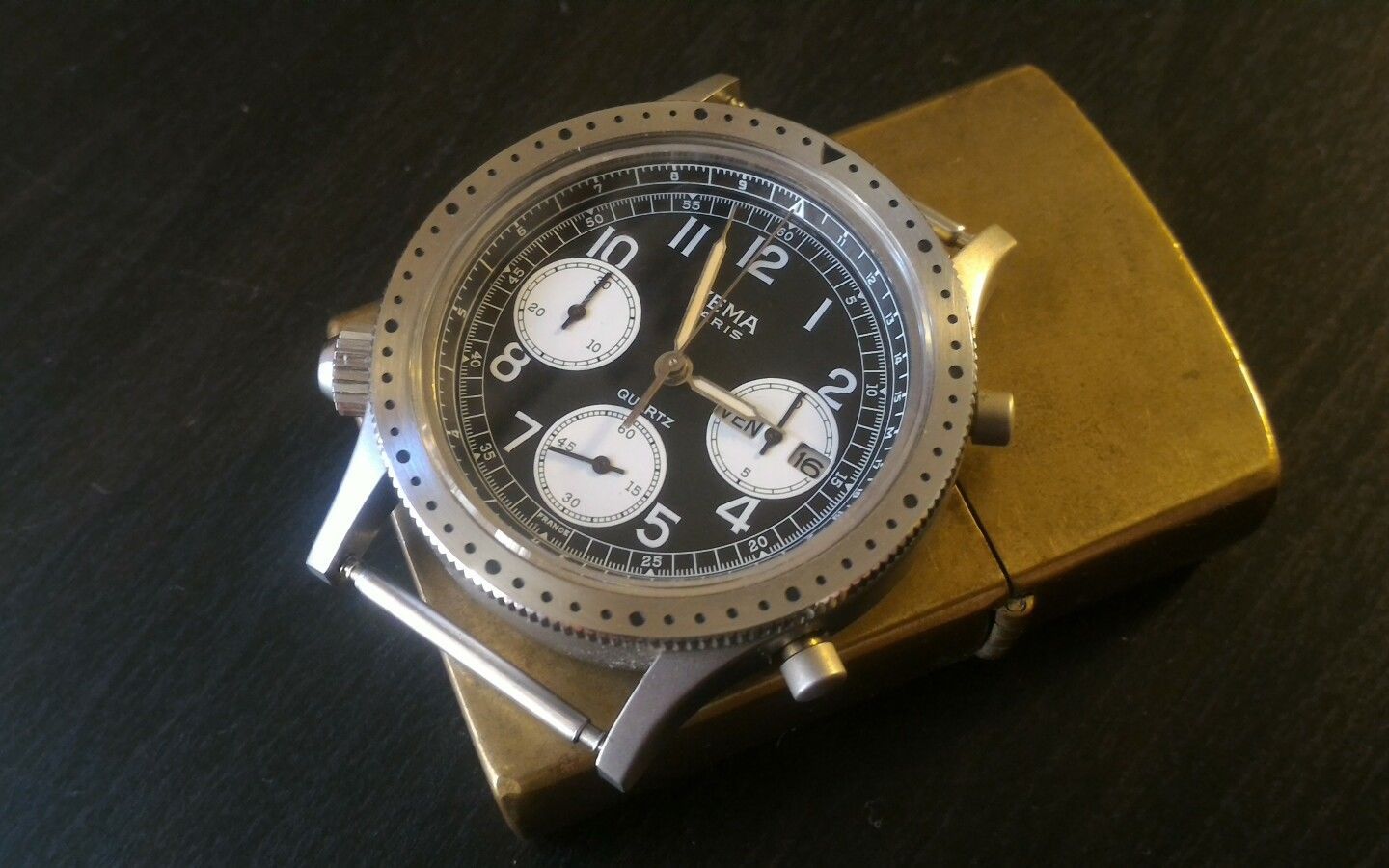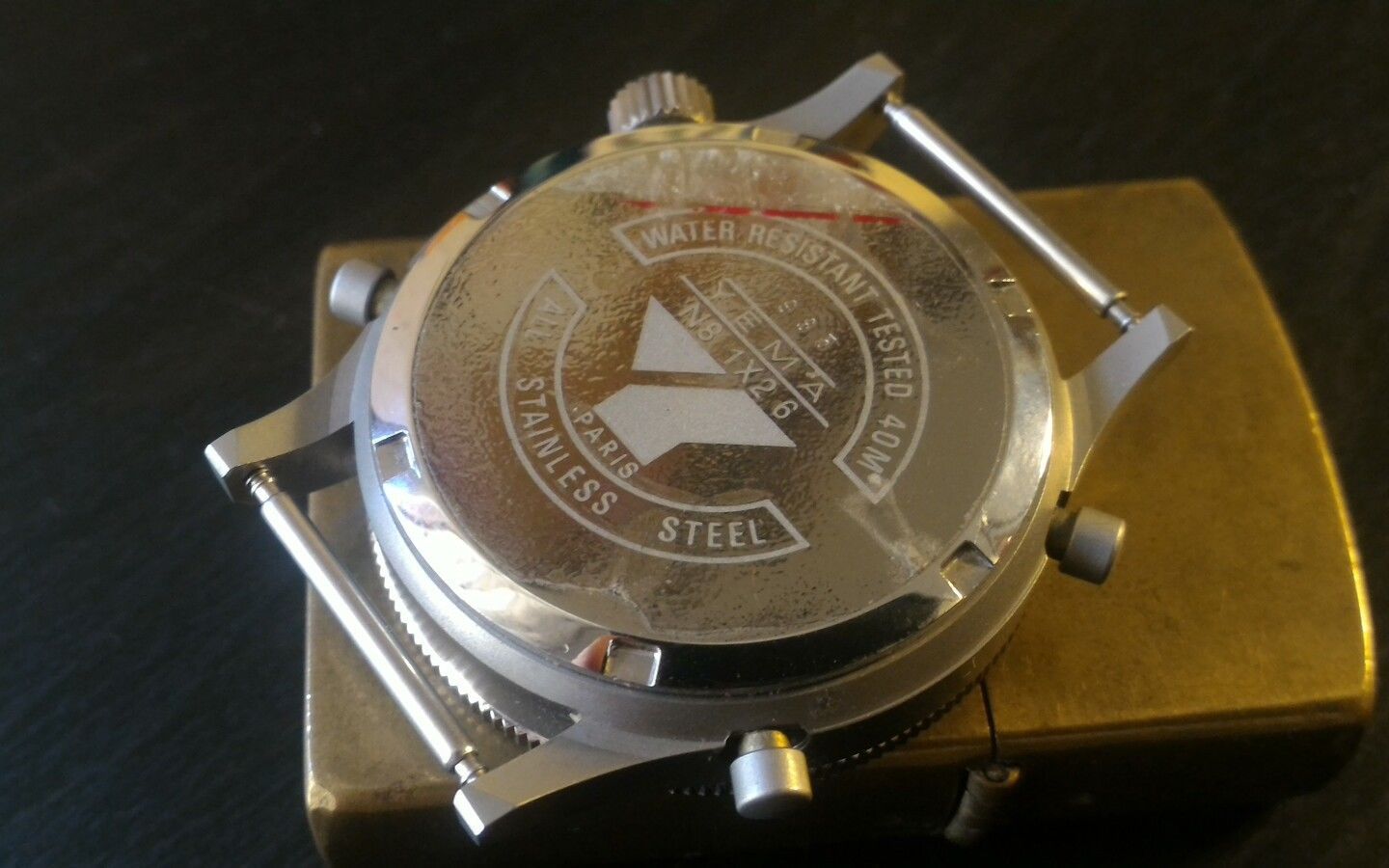 Orologio cronografo vintage Yema N8 1x26 con movimento al quarzo Seiko 7a38, uno dei migliori movimenti cronografici al quarzo mai realizzati.
Acquistato solo testa in condizioni Nos e indossato solo poche volte, perfetto sia esteticamente che in tutte le sue funzioni (ora, data, giorno, start, stop, split, reset). Tutti i tasti del crono funzionano a dovere con click perfetto.
Bellissimo dial reverse panda dal look vintage che riprende le linee dei crono militari degli anni 60.
Le anse da 20mm, ben spaziate dalla cassa, permettono di utilizzare agevolmente sia un cinturino tradizionale sia di tipo nato, nonché altri tipi di cinturini di stile militare, cosi come ho cercato di mostrare nelle foto.
Vetro acrilico e ghiera fissa. Cassa dalla finitura sabbiata senza segni o ammaccature.
Corona serrata a vite, 40m di tenuta stagna (vista l'età non posso però garantire).
Orologio realizzato da Yema tra 1988 e 1989 e ormai di difficilissima reperibilità.
Venduto con cinturino nero in pelle (cinturino tipo Nato, Bonklip e Bund non sono parte dell'asta).
Spedizione con raccomandata, per altre modalità chiedere in anticipo.
International bidders are welcome, feel free to ask. (I will add in a few days also an english text, now I'm too lazy to just translate, sorry!)
Although the Italian eBay seller admits he's too lazy to translate, because of the number of strap options shown in his listing photos, I thought I'd clarify for his benefit. Google translates the penultimate sentence in Italian as:
Sold with black leather strap (Nato strap, Bonklip and Bund are not part of the auction).

Took me all of 20 seconds to do that. Not much longer to research this part:
Purchased only head in Nos conditions and worn only a few times ....

This watch has of course featured earlier in this thread (the non-original case-back protection sticker being the obvious giveaway). It was first mentioned a the top of Page 20 when it was listed by a French eBay seller, at the end of May 2016 and subsequently sold a week later for 156 Euros - to the current would-be profiteering reseller: jk13 appears to be a member of this forum. 

http://www.ebay.co.uk/itm/252408186239