This Yema Spationaute III, fitted with a nondescript unidentified non-original strap, was listed this morning by an Austrian eBay seller, with an almost laughable 'pie-in-the-sky' Buy-it-now price of 599 Euros. Apart from being in no better than average used condition, it's also fitted with a non-original crown and constant seconds hand. 
http://www.ebay.co.uk/itm/163627535907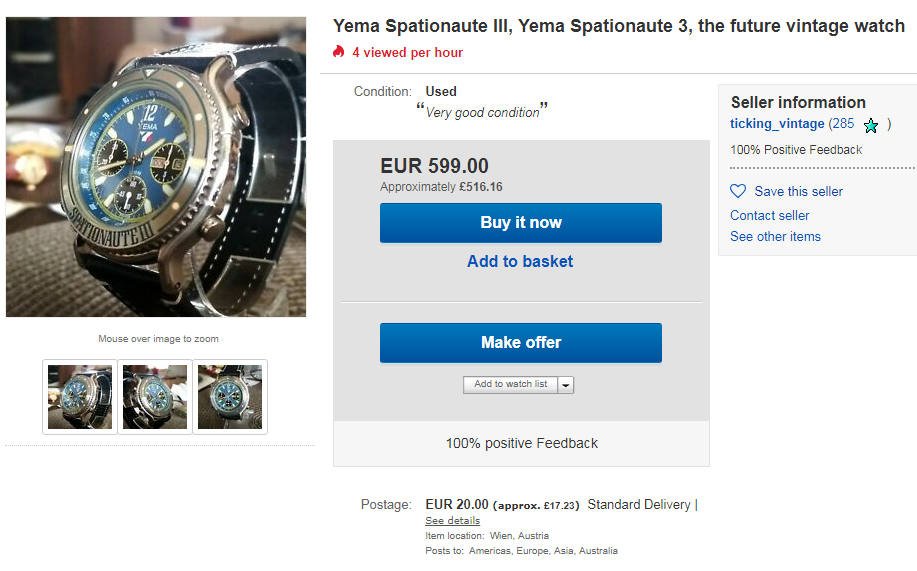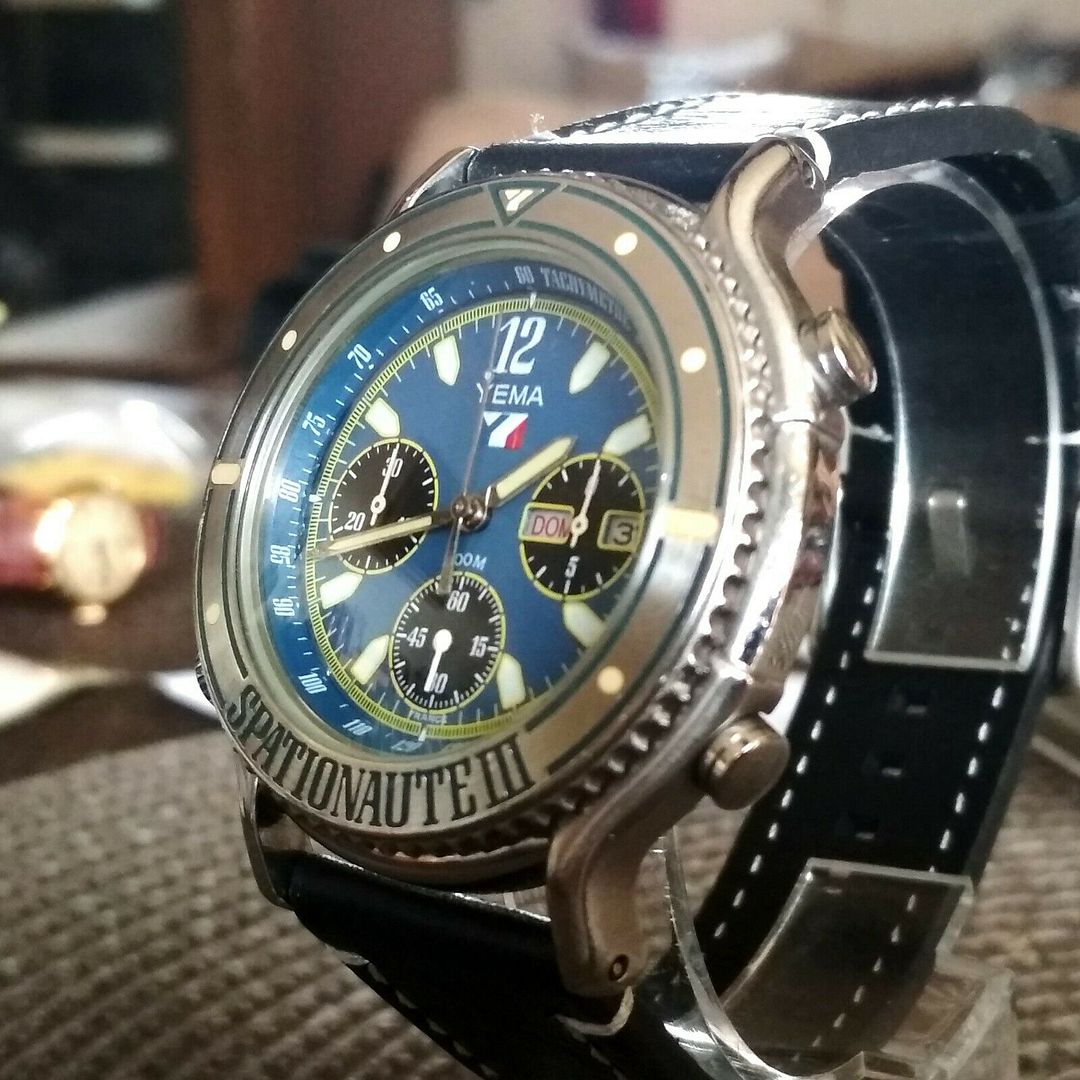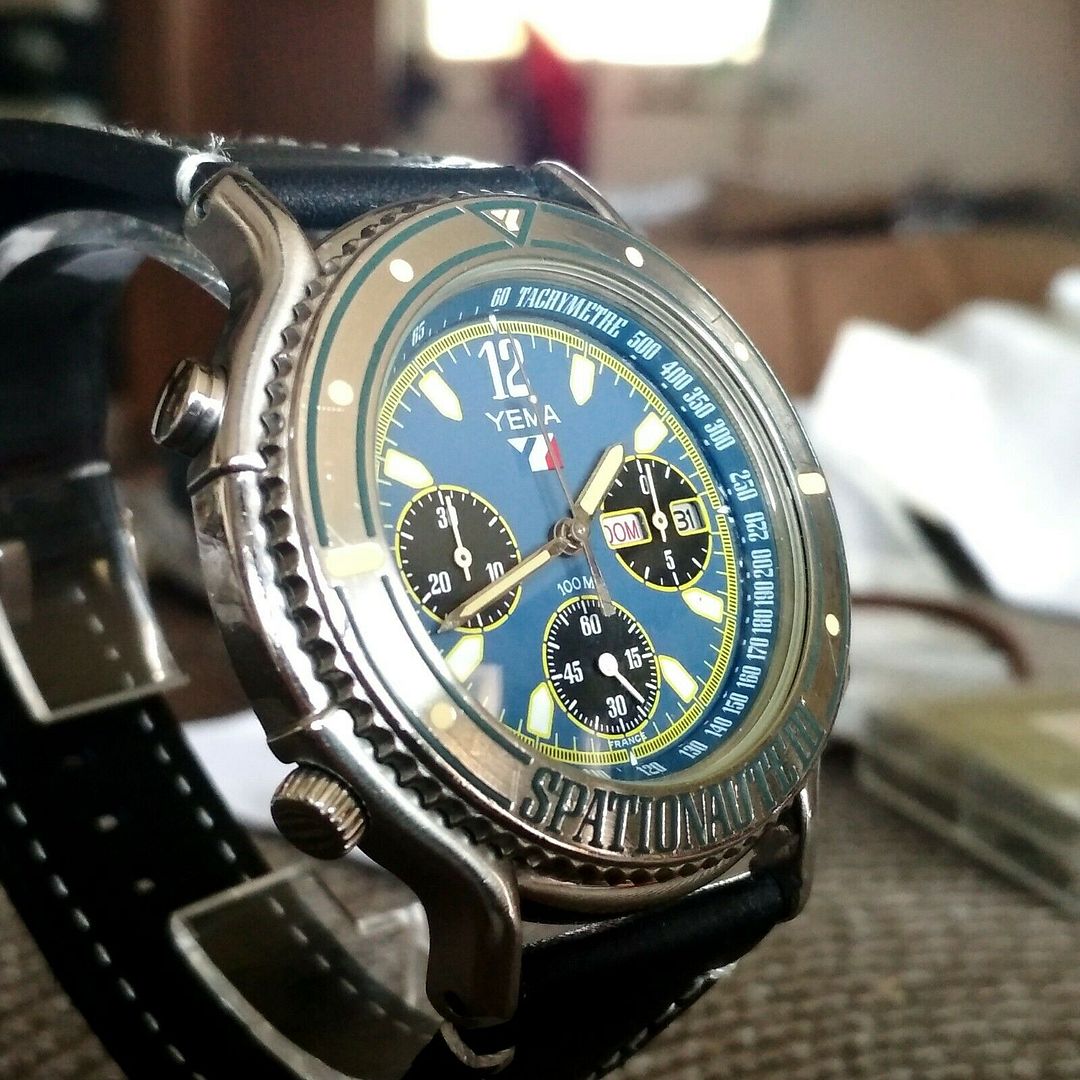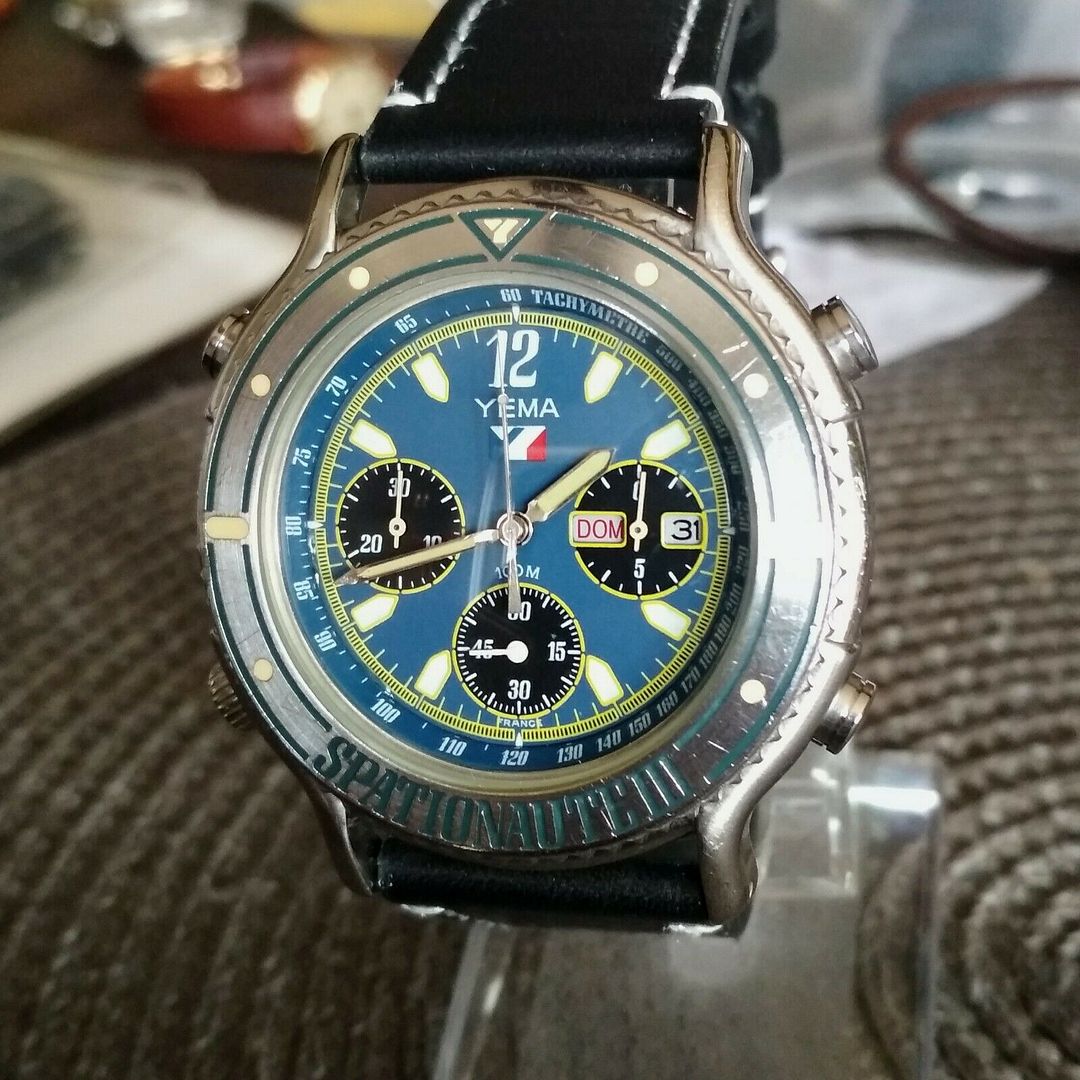 Yema Spationaute 3, ca 1988.
Diese Uhren wurde anlässlich einer französisch russischen Raummission Aragatz getragen.
Quarzwerk, Batterie neu, läuft hervorragend.
Durchmesser ohne Krone 43mm
Eine Uhr die man nicht oft findet. Ein Sammlerstück da nicht viele gebaut wurden.
Eine wirkliche zukünftige rare Vintage
Instagram tickingintage
Siehe meine Bewertungen und andere Artikel.
Yema Spationaute 3, ca 1988.
These watches were worn during the French-Russian space mission Aragatz.
Quartz movement, battery new, runs great.
Diameter without crown 43mm
A watch that you do not find often. A collector's item because not many were built.
A real rare future vintage
Instagram tickingvintage
See my reviews and other articles.
Today was April Fool's Day and it looks like the Austrian eBay seller found someone gullible enough to fall for it. It sold about 15 minutes ago, for somewhat less than his Buy-it-Now price, but still far more than a Spationaute III is realistically worth in this less than original condition.
http://www.ebay.co.uk/itm/163627535907

WatchCount.com's Look-up tool reveals it sold for a best offer of 450 Euros.