This 7A38-701B 'Vulcan' in average worn condition, was listed this morning by an Italian eBay seller, with a Buy-it-Now price of 790 Euros - and currently no option to make an offer.
Couple of points to note: It's fitted with what I would term an incorrect, but similar appearing, replacement bracelet: a Seiko p/n B1424S - as opposed to the correct Seiko p/n Z1118S. Not the first time I've seen this, by any means. Indeed I've read somewhere about Seiko AD's fitting them to 7A38-701X's as service replacements. I'm sure I've previously included a link, but here's where I first encountered the p/n B1424S bracelet used on a 'Vulcan' in a thread on MWR back in July 2009.
As the seller correctly states in his description, the 38xxxx serial number dates its manufacture to August 1983 - the first month of 7A38 production. Not the earliest (lowest) numerically, my own and the nice example recently acquired by Australian collector Tim Johnston both precede it, by a hundred units or so.
http://www.ebay.co.uk/itm/273202735484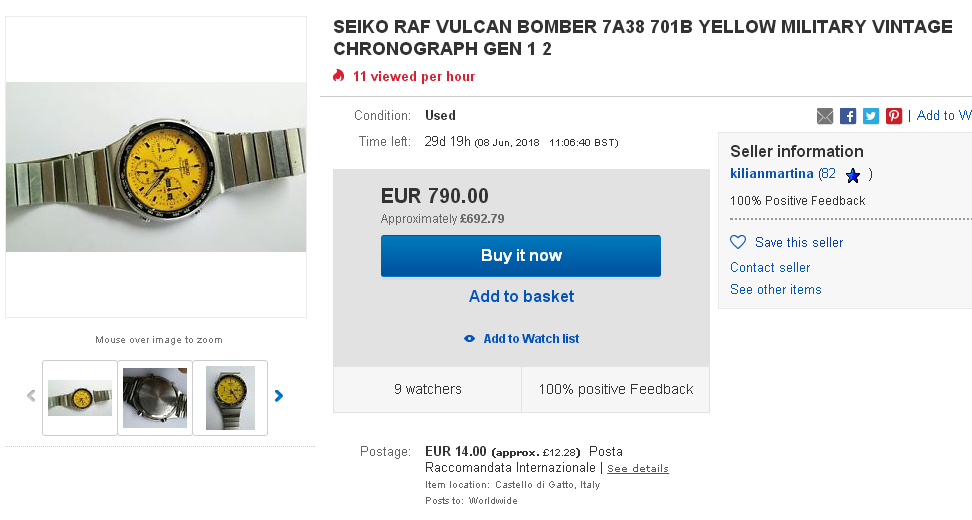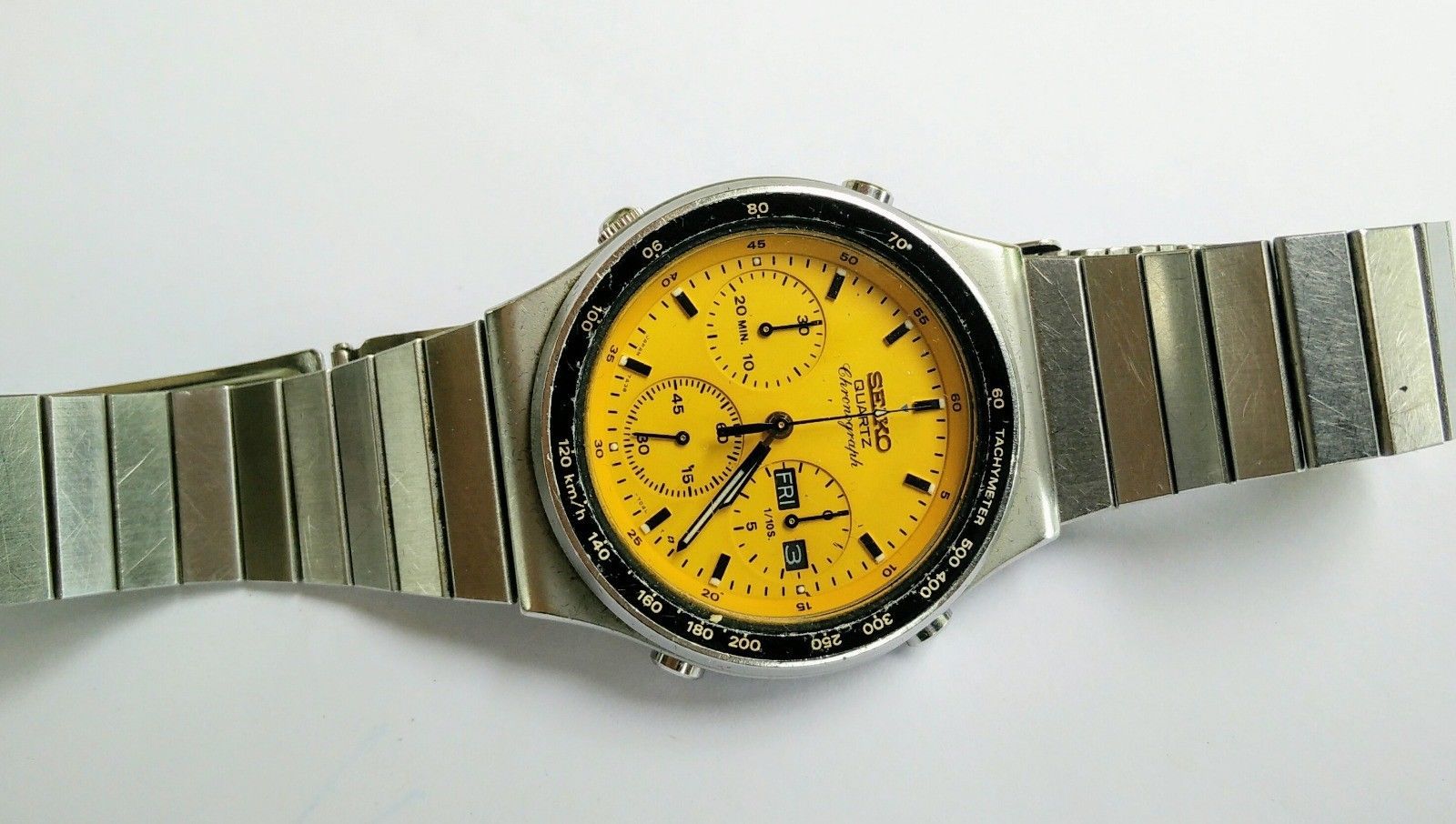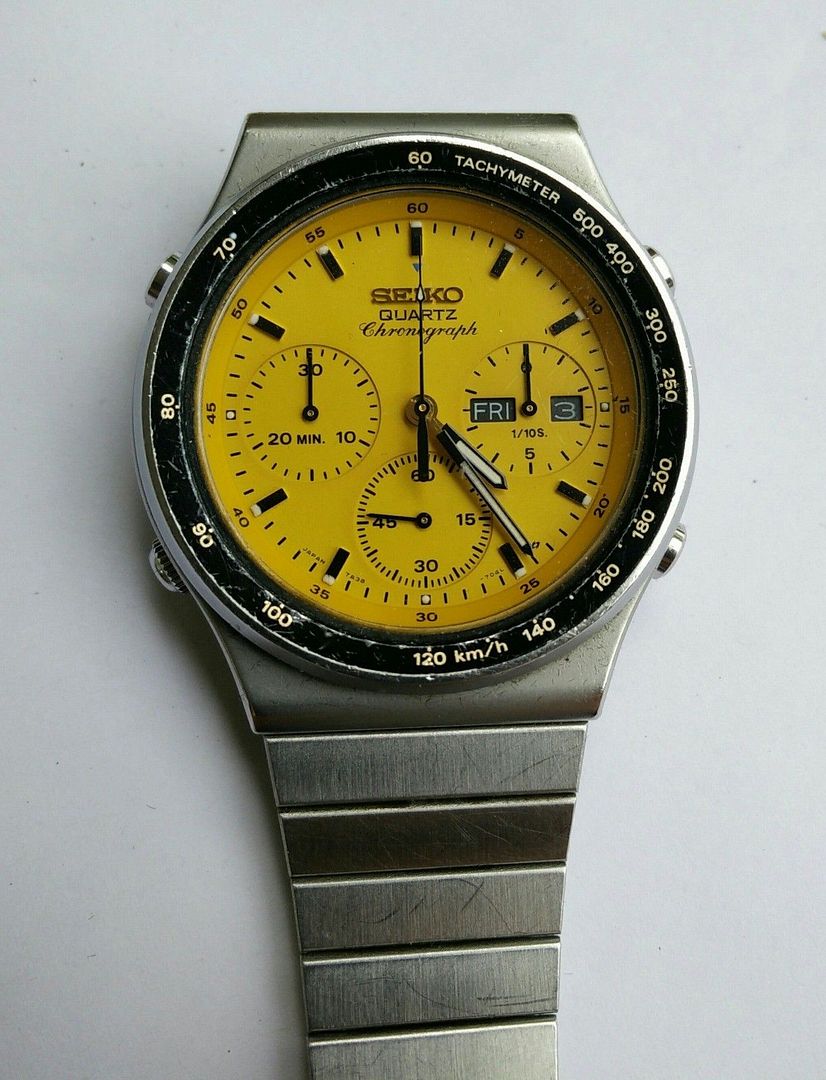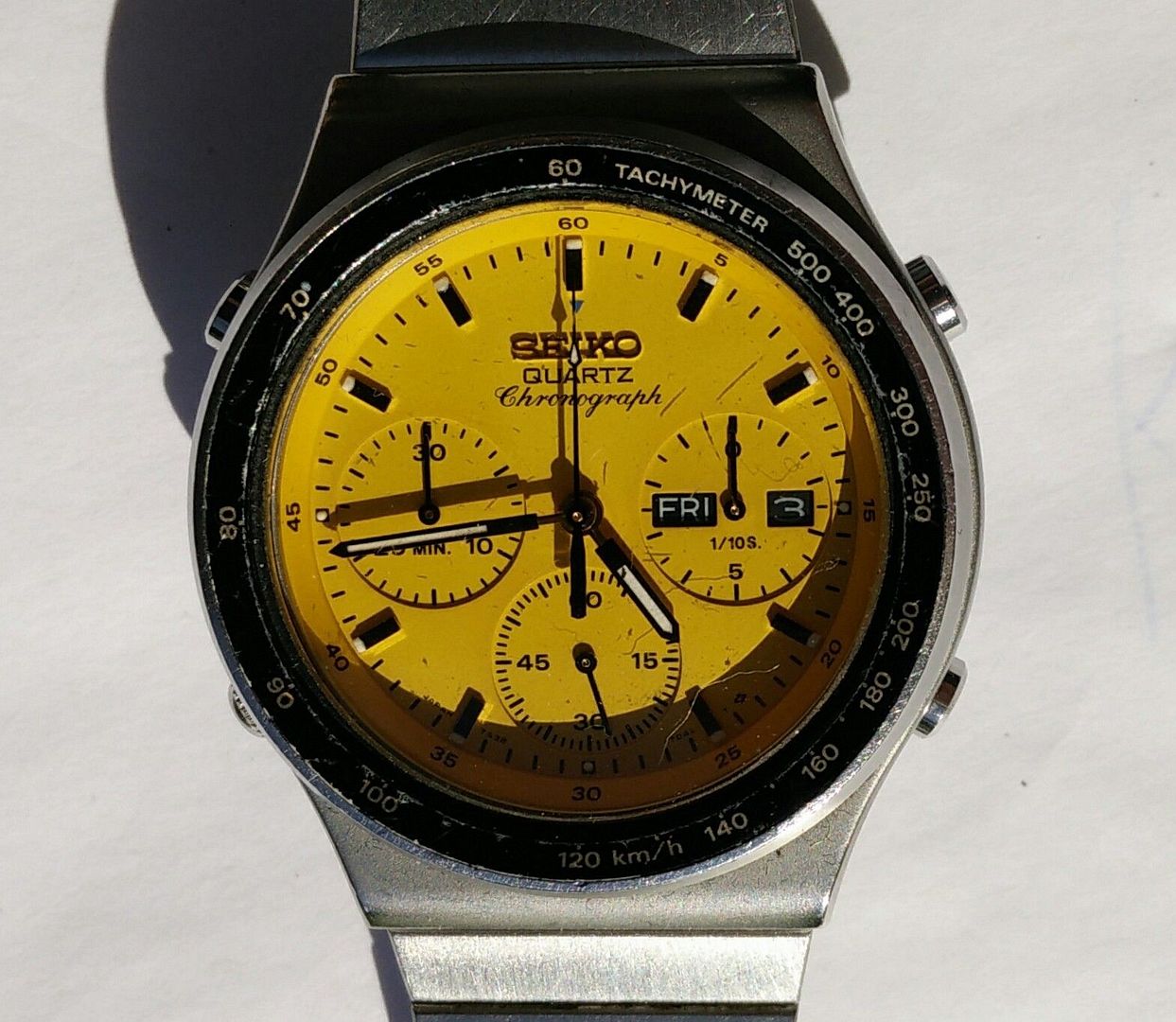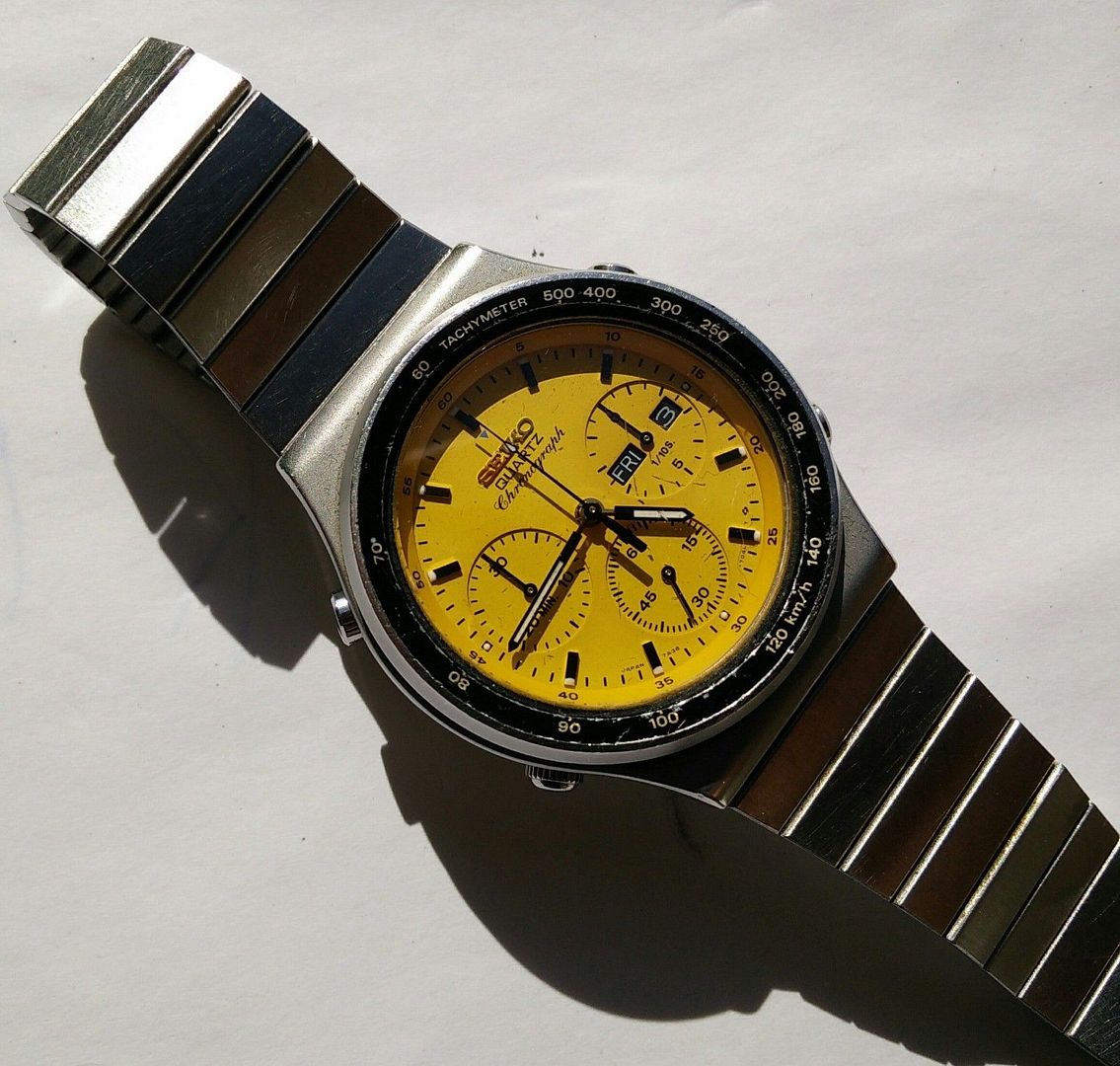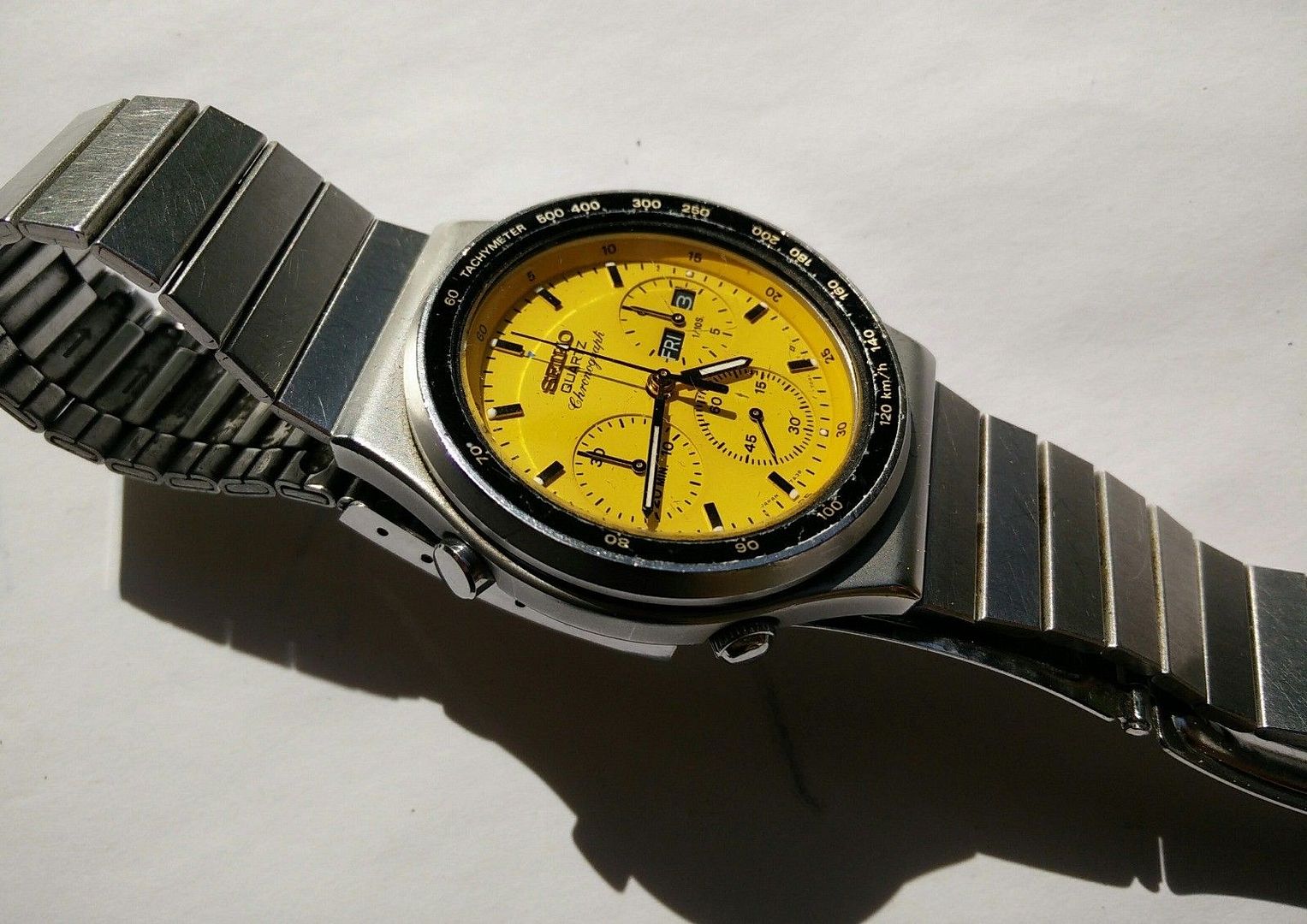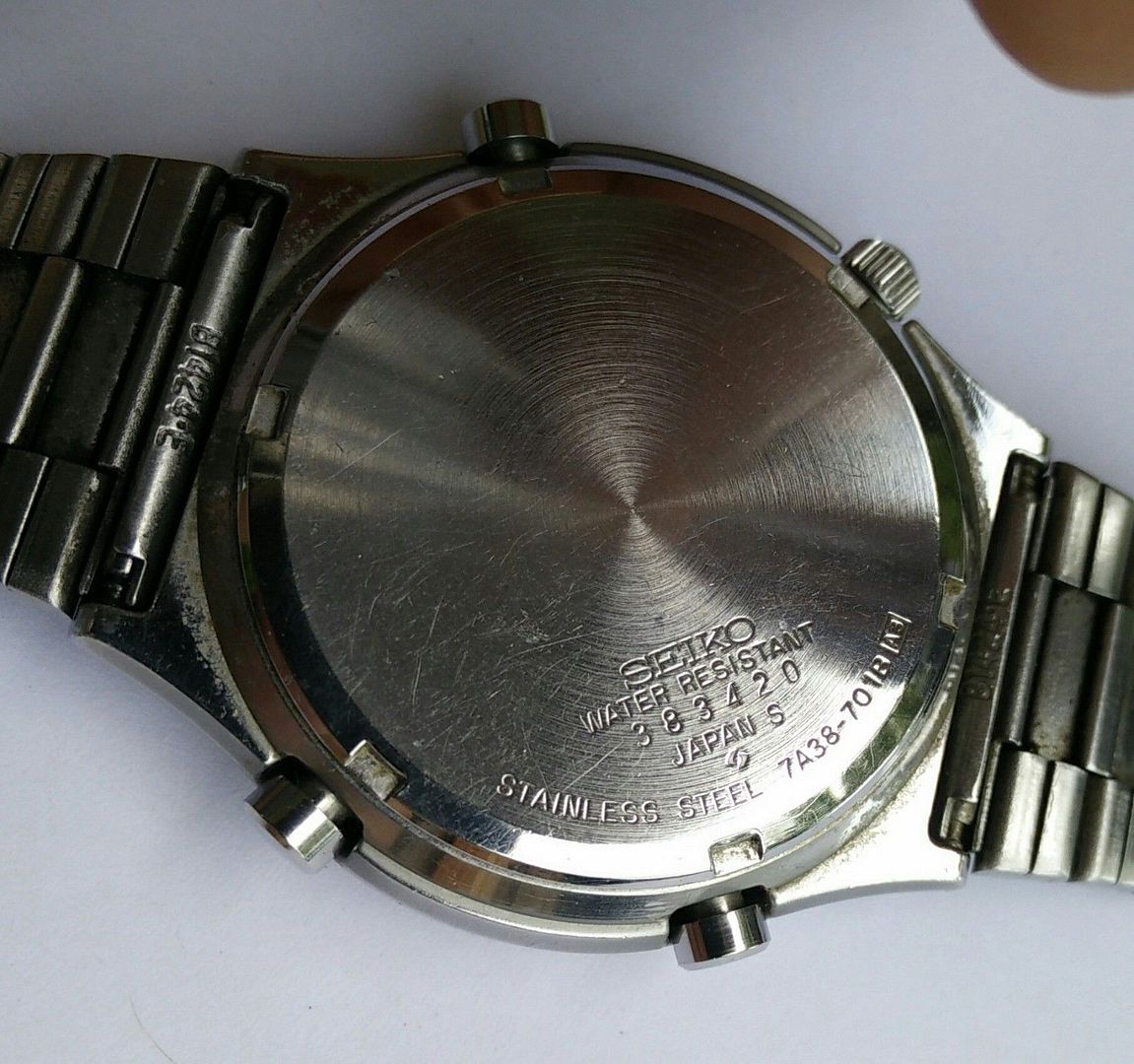 Seiko Quartz Chronograph. Rare edition of this watch.
Stunning yellow dial, Running condition. Watch is used with signs of use and wear.
Extremely Rare Seiko 7A38 701B - the mythical & legendary "RAF Vulcan Bomber Crew Military" Men's Chronograph Watch - this model was only made across a time period of a few months in 1983!
It was believed that this model was issued to RAF Vulcan Bomber Crew after a batch supposedly turned up in ex-military supplies. This is now considered to be highly doubtful but the Vulcan name and legend has stuck to this model!
Age. Made in August 1983 (according to the serial number). This watch was only produced for a period of a few months in 1983 and as such is very rare - try finding another for sale!
Sold as is. Private sale. No guarantees. No returns. No warranties.