hello to everyone!
i' m new in the forum, and in the passion on Seiko. I was looking for the brilliant Seiko 7A38, but sadly is too expensive for me. Seekin on ebay i found this model of Seiko, that in my opinion is quite nice and classy. 
I hope you like it and if you could give me some opinion about price, and most important on the name of the model
the required price is 150 euros. 
Here there is a of pic of the object.
http://www.ebay.it/itm/221217197552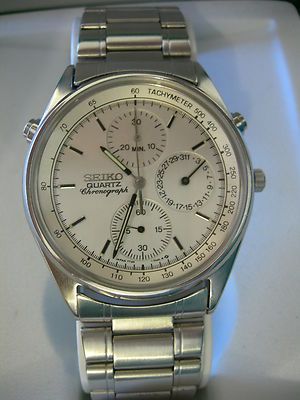 thanks to everyone who is going to help me!