Rob.
The only time I've ever used WD40 on a watch bracelet was on a Seiko p/n B1241S on a 7A38-7070 which had suffered from minor salt water damage. The links in that bracelet are joined by what are best described as miniature hinges. There was some rust-staining on a couple of hinges and one pin was seized solid. The bracelets you are referring to are the B1170's on your 7A38-7000's, which are normal (flimsy) folded link construction - as shown in Simon's photo. There is absolutely no need for lubrication.
However, unless you want to risk catching some skin disease from a previous owner, cleanliness is paramount. Like Simon, I use an ultrasonic cleaning tank. You can buy them reasonably cheaply from Maplins; Aldi, Lidl, etc. My personal tweak (which saves on the number of sessions in the ultrasonic tank) is to leave any extremely dirty bracelets soaking in neat Flash cleaning solution overnight.
I will also give them a swill under the hot tap and a brushing with an old toothbrush in between ultrasonic sessions.
The only downside of a thorough cleaning is that you may make what was already a well-worn bracelet even sloppier.
Prime example here: http://www.seiko7a38.com/apps/forums/topics/show/8569376-this-weekend-s-7a48-beater-restoration-project-
In the meantime, having soaked overnight in neat 'Flash' cleaning fluid, followed by three 10 minute cycles in the ultrasonic tank, the bracelet had since been relieved of two and a half decades worth of solidified 'wrist cheese' and all evidence of the owner's DNA.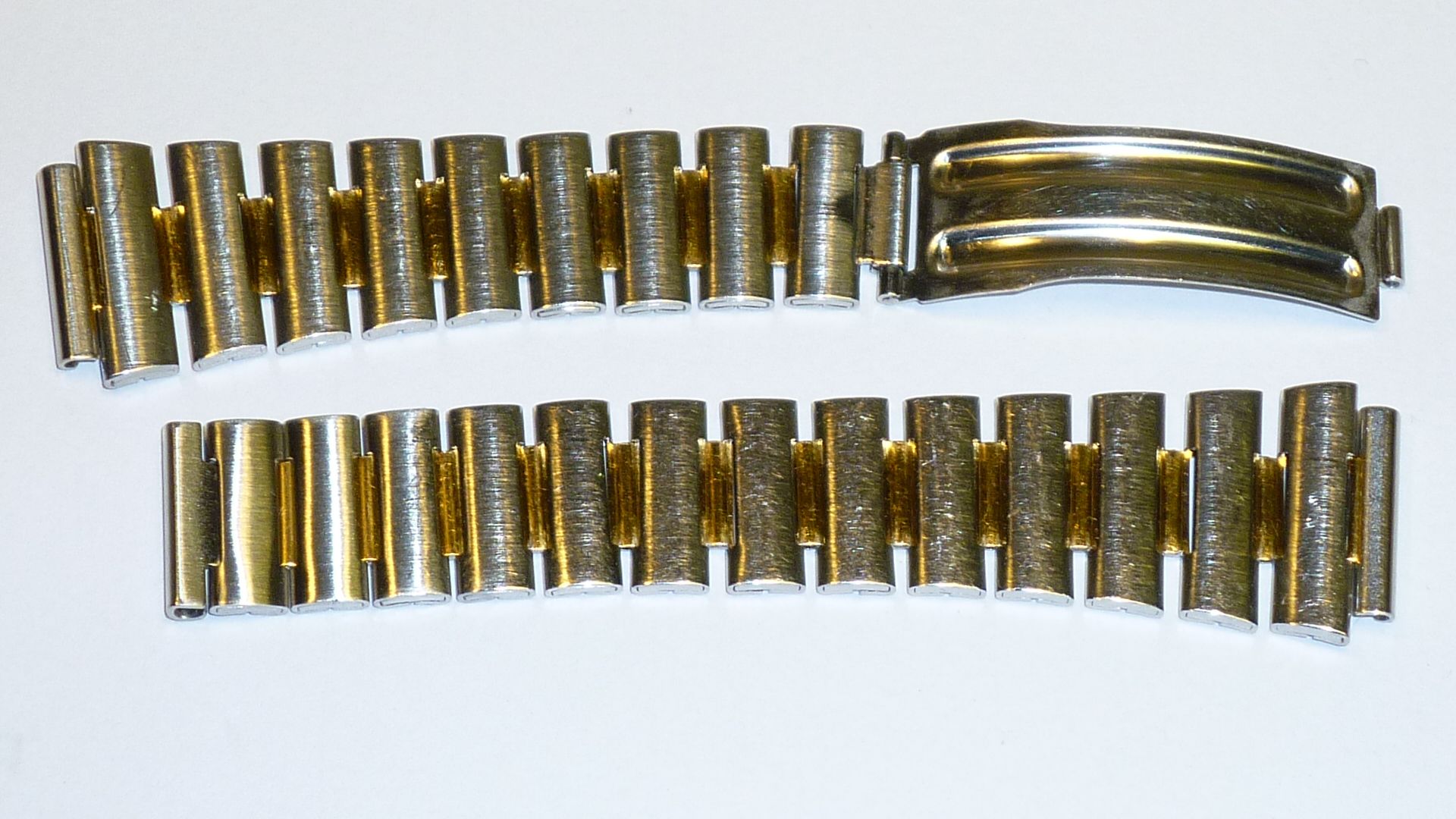 I knew it was badly stretched before I started cleaning out all the muck from between the links, but now actually being able to see how badly the small interconnecting link sections are worn, I'm beginning to wonder about the wisdom of fitting a new (secondhand) clasp.
If I do, I think the next thing to break (soon after) will be the bracelet itself. Anybody got a spare p/n Z1093C bracelet going cheap ?