As some of you will already be aware, the rotating bezels on most Seiko 7Axx Diver style watches are held on by nothing more than a rubber O-ring which runs in a track machined in the watch case flange. With most models, there is a fingernail slot, above the bezel track, where you can insert a case knife to help lever them off.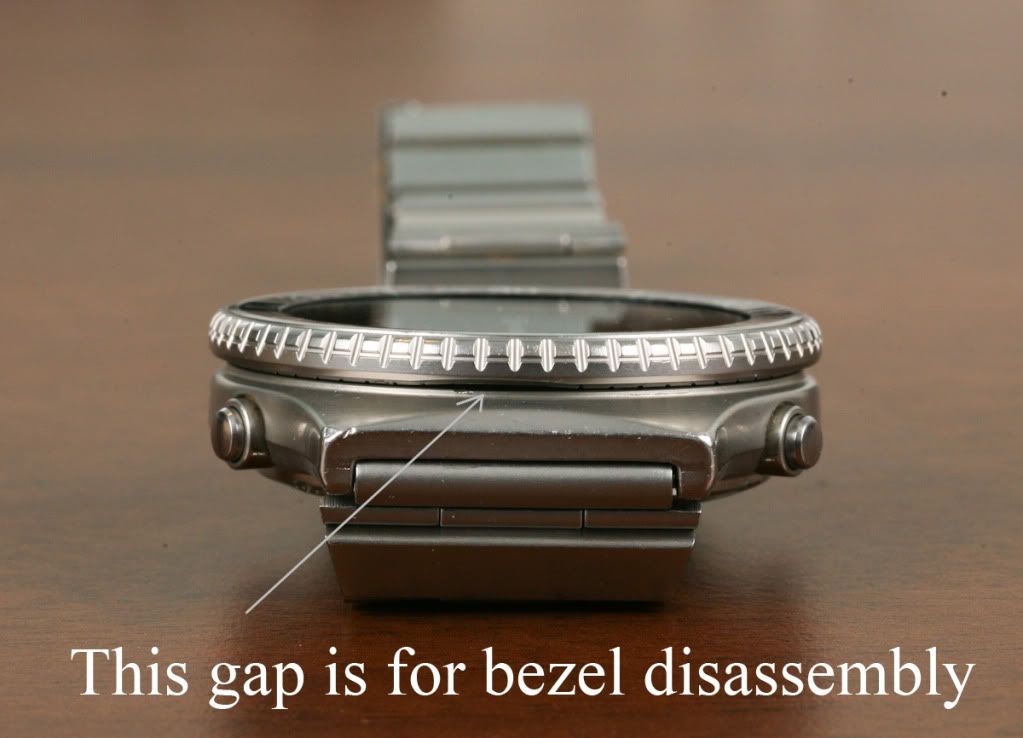 So in theory, they should be relatively easy to remove for cleaning. But sometimes they can be very reluctant to budge.
A forum member just sent me a PM asking for help with a sticky rotating bezel. This is a copy and paste of my reply:
Here is what I suggest. 
Remove the bracelet - that makes the job easier. 
Unscrew the case-back and remove the movement (for safety). 
Replace the case-back and the crown / stem so the empty case is water-tight (you don't know how good the seals are).
Put a drop of washing up liquid (not dishwasher liquid - something gentle, like Fairy liquid) in the middle of the crystal. Turn on the tap - just a trickle of warm water. Hold the watch in your left hand and try to turn the bezel gently both ways with your other. The warm water / soapy liquid will run down the gap between the bezel insert and the crystal and gradually flush out the dirt that is trapped between the bezel and the case.
It usually works for me. I only remove rotating bezels when I really need to, rather than risk marking the watch case.
Thoughts, anybody ?