This is another of those odd instances when I wasn't sure to where post this little discovery - or even whether to bother posting it at all.
I guess I could have added onto any number of threads in this section:
http://www.seiko7a38.com/apps/forums/topics/show/7635500-7T27-xxxx (probably the most logical place)

http://www.seiko7a38.com/apps/forums/topics/show/8197405-Rare-and-unusual-7T32-xxxx-variants-spotted
http://www.seiko7a38.com/apps/forums/topics/show/8938964-Spotted-an-unusual-non-seiko-7Txx-anybody-identify-the-calibre-
This came up in my eBay saved favourite search notifications this morning. Didn't click what it was straight away (was still half asleep).
At first bleary-eyed glance, I mentally assessed (and nearly dismissed) it as just another of those Orient JCAxxx's (powered by Orient's re-branded version of the YM55A movement) which I still keep stumbling across when I'm manually searching for Orient J39's (7A38's).
http://www.ebay.co.uk/itm/161217436976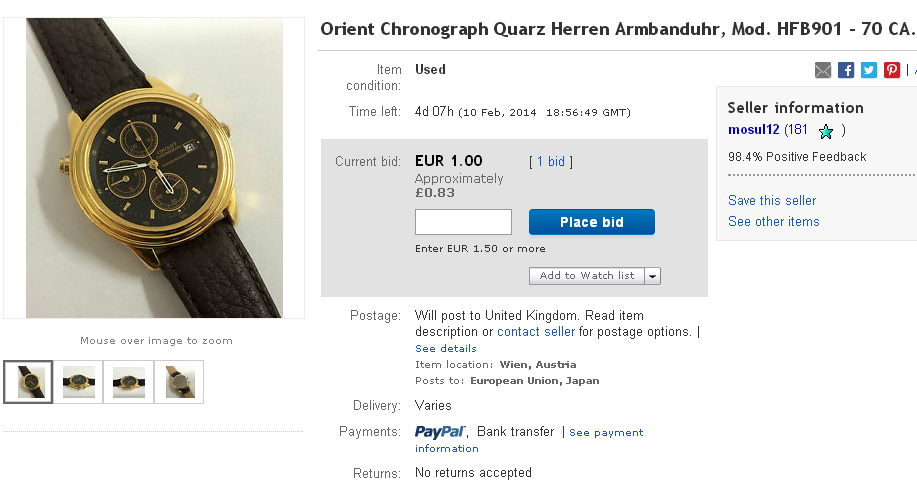 But then I noticed the crown / pusher arrangement and zoomed in on the sub-dials.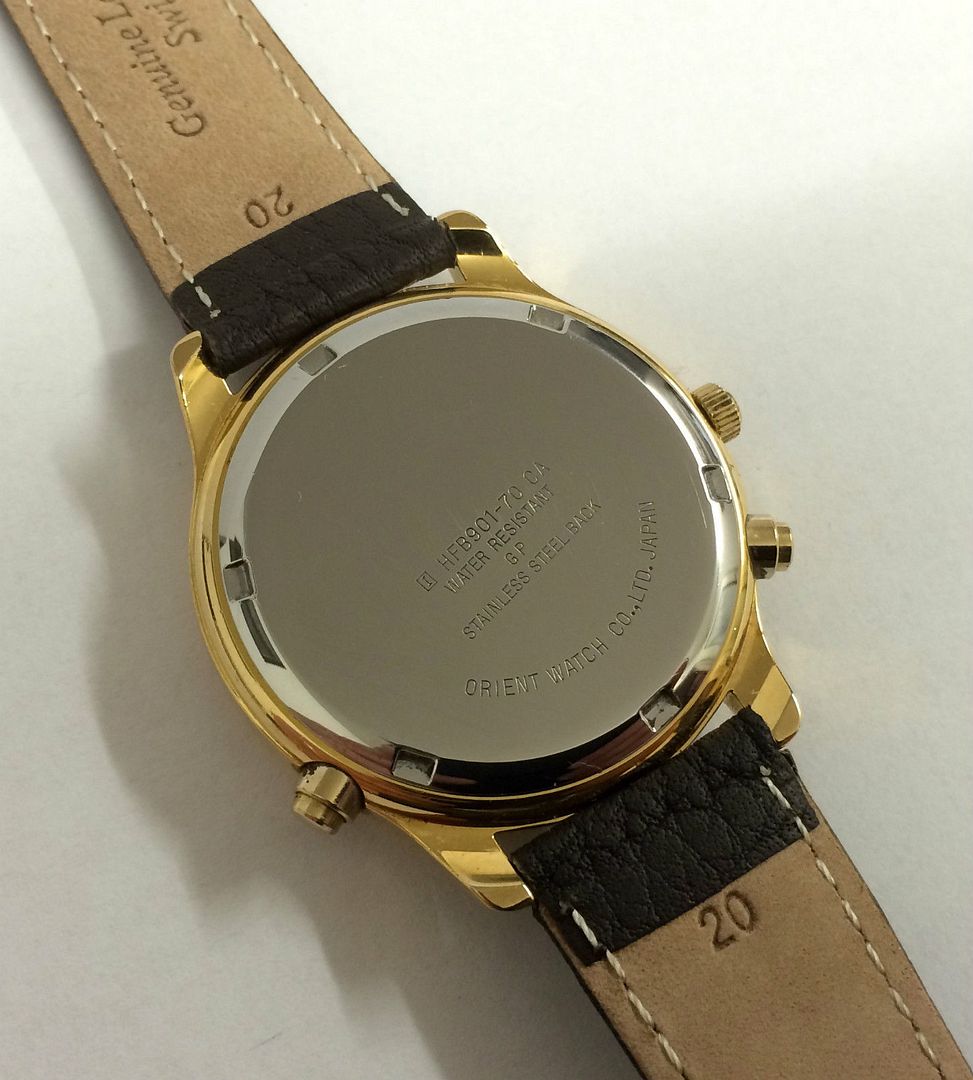 Not sure how original it is - the seller's photos almost give the impression that it's been re-plated. Then there's the hour and minute hands: should they be 'skeletonized' or have lume in-fills ?
 The strap's a 20mm that has been notched to fit the 19mm lug width.
Regardless - an attractive, undeniably rare and intriguing little dress watch. It would be a pity for it to end up as a (wrongly stamped) movement donor for a 7T27-7A20 RAF Gen 2.

 But it wouldn't surprise me at all  if that became it's ultimate unfortunate fate.