Perhaps it was because I was still half asleep (earlier this morning) when I first saw it, but ....
This one really made me do a double take - and as it turned out .... for completely the wrong reasons ! 
Let me give you a little background first, which will hopefuly help explain. You'll note I often use the term 'Déjà vu' - sarcastically.
Thing is, if you monitor eBay (and other watch forum's sales corners) closely, you'll often see the same watches doing the rounds.
Apart from all the profiteering re-sellers on eBay and Yahoo Japan trying to make a fast buck, you've got a few individuals who buy 7Axx's on eBay and re-sell on other watch forum's sales corners; Watchuseek, SCWF Trading Post and TZ_UK's Sales Corner.
One such individual is erstwhile forum member Chris Rennie. I've documented some of his past activities elsewhere on the forum.
He's still at it - buying cheaply on eBay (usually in the UK) and re-selling for profit to short-sighted buyers on TZ_UK.
His most recent FS advert on TZ_UK's Sales Corner was for a stainless 7A38-7270, which sold the same day:
http://forum.tz-uk.com/showthread.php?328817- FS: Seiko "Speedmaster" 7A38-7270 Chronograph - SOLD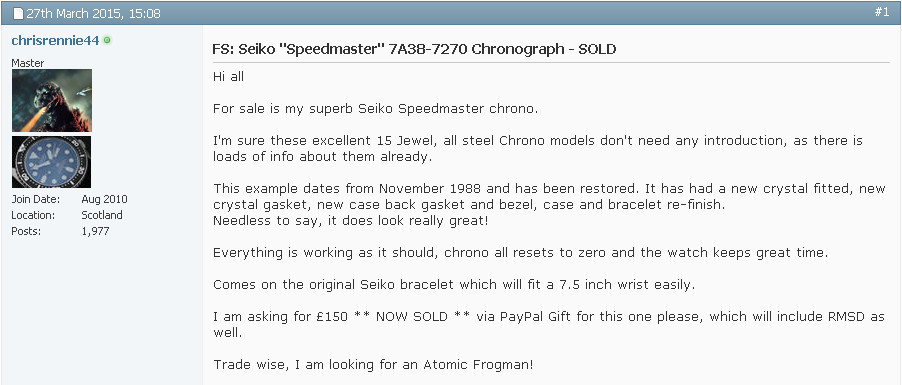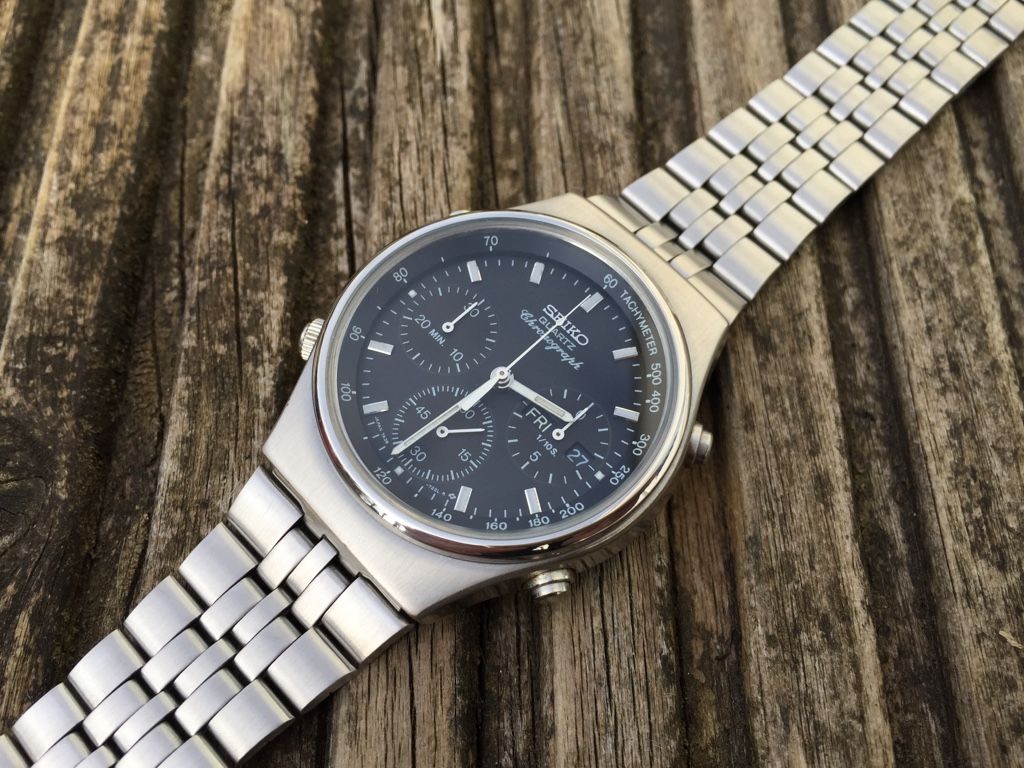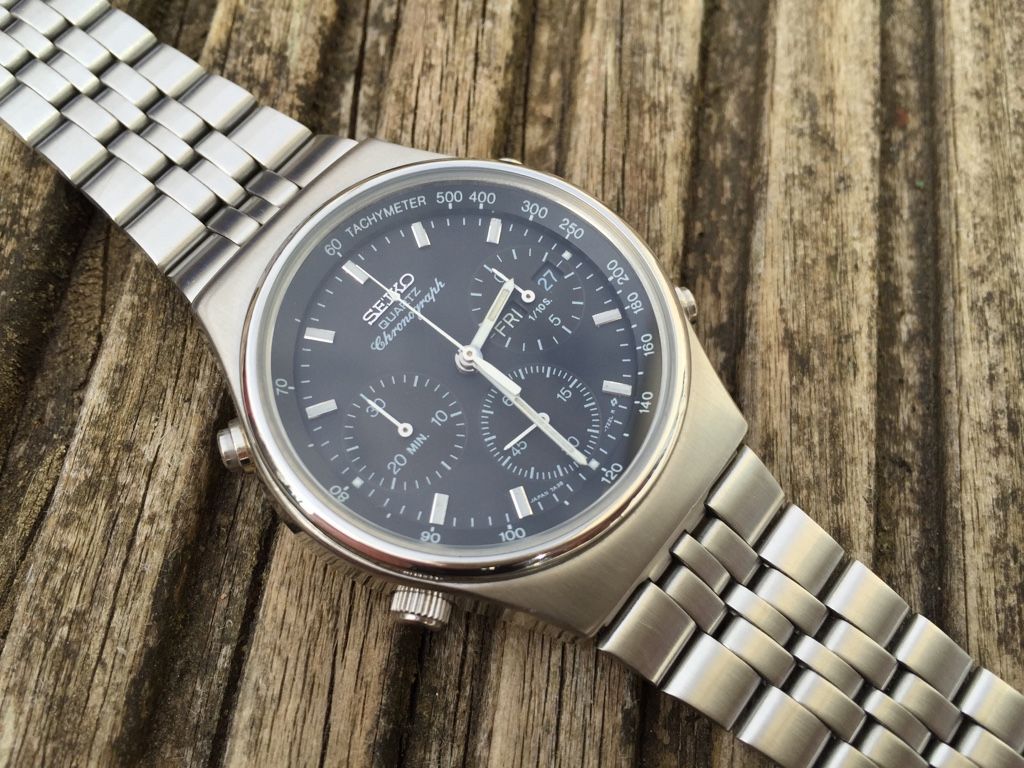 Knowing Chris's modus operandi, it didn't take more than a minute or two to find where he'd bought it (in the last week of January):
http://www.ebay.co.uk/itm/181649174774

So I dropped a cheeky little post onto the end of his FS thread (after it had sold), just to let him know that I knew. 
What I didn't write in that thread at the time was that I thought Chris had been a bit heavy handed with the re-finishing.
He's lost the definition off the bezel (which is way over-polished) and the ends of the watch case are rounded off slightly.
So you can imagine my initial reaction when this equally over re-finished stainless 7A38-7270 popped up on eBay in the States:
http://www.ebay.co.uk/itm/321717119575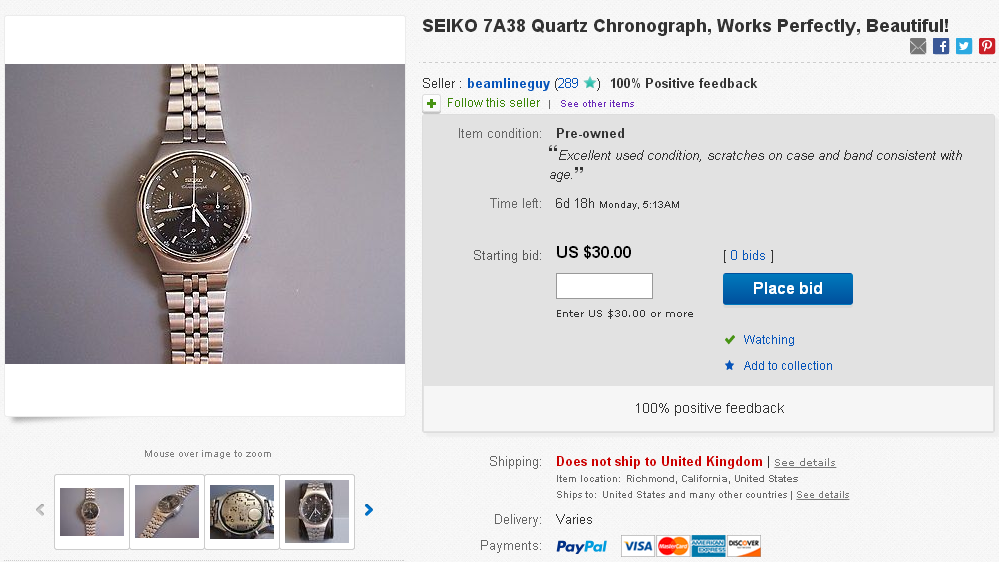 I thought I was looking at the same 7A38-7270 back on eBay again - but not available to UK buyers ! 
However, despite their obvious similarities, particularly in the levels of over-polishing ....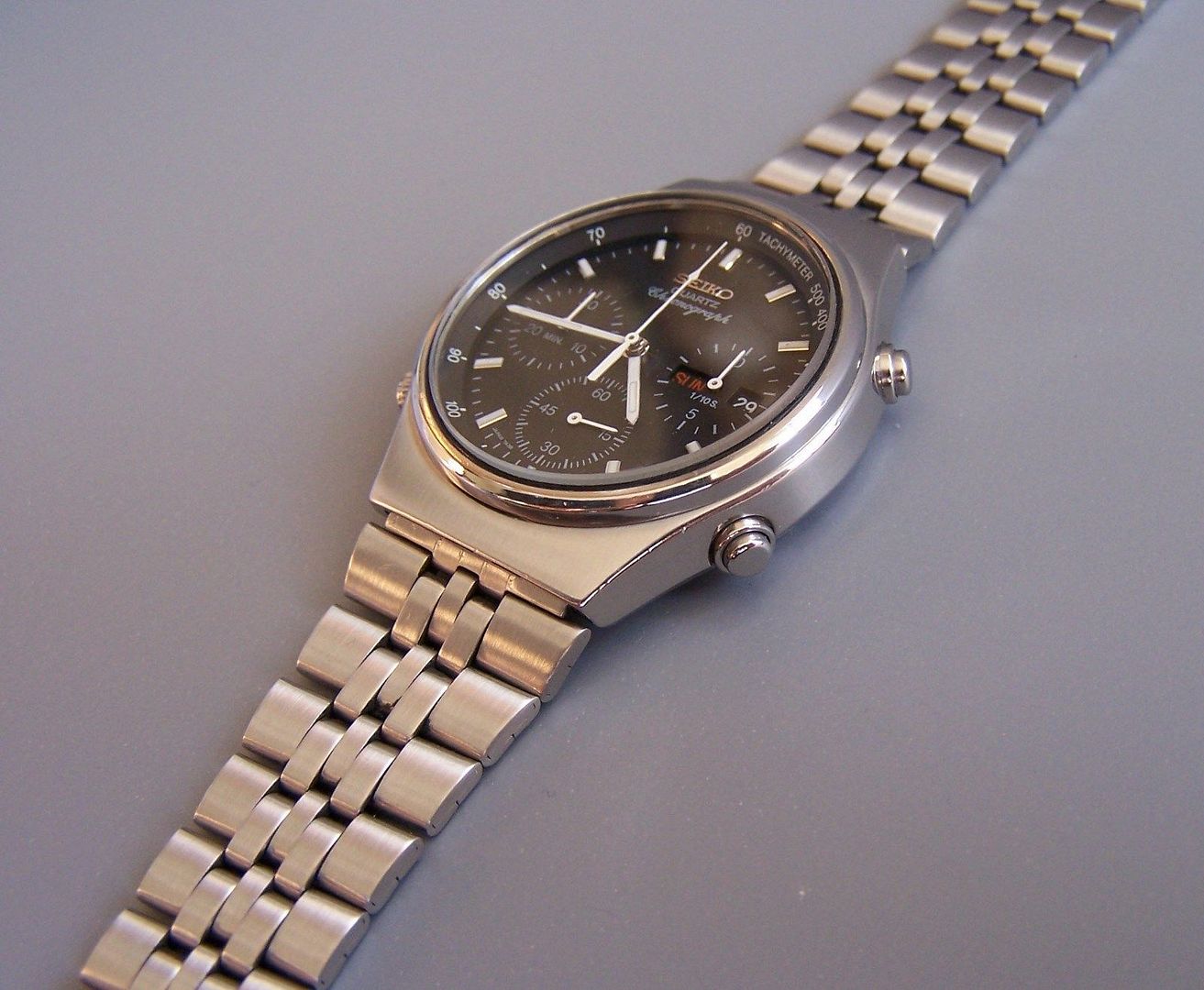 If you read the seller's description:
I WILL BE LISTING SEVERAL WATCHES THIS WEEK, SO PLEASE CHECK MY OTHER LISTINGS!
If you are looking at this, you probably already know about the Seiko 7A28, 7A38, and 7A48 series watches. The world's first analog quartz chronograph watches, they are extremely well made, with 15 jewel movements, all metal gear trains, and a rate adjuster so you can fine-tune the timekeeping. These are VERY DURABLE, ACCURATE watches, with one of the greatest quartz movements ever produced. Period. There is even a battery life indicator (second hand will move in 2 second intervals when the battery is low).
This particular watch is an excellent representation of the series. I am the original owner; it was a gift from my father, and my first "good" watch, but it just doesn't get much wrist time anymore. After many years of use, it was a little beat up, so I did some work to make it pretty again. I polished and brushed the case and band, and had the mineral glass crystal replaced. I think it turned out looking pretty good! One thing I've always liked about this watch is how CLEAN and LEGIBLE the dial is! For all the features, it still doesn't look cluttered, and is very easy to read. Since this is the original bracelet, it has a bit of stretch, but it still has life left in it. All the functions work perfectly, of course! This watch served me well for many years, and it should do the same for you!
MOVEMENT: SEIKO 7A38 Chronograph with Day and Date. 15 Jewels, battery life indicator, rate trimmer. Day is in two languages, English and... Portuguese? Italian? It's not Spanish, but it's kind of close. I don't remember how old the battery is, but it doesn't need to be replaced yet. Everything works perfectly.
CASE: Stainless steel, polished as described above, some scratches consistent with age. See pictures for condition. Pushers have a good, crisp feel. The pictures don't show it, but the case back has a rubber gasket in good condition.
CRYSTAL: Mineral glass, recently replaced, perfectly clear.
BAND: Original to the watch, stainless steel. Some stretch consistent with age, but still useable.
Payment is PAYPAL ONLY. Shipping to USA only. Shipping is USPS priority insured, $10 flat. Payment is due within 5 days of close of auction. Returns are only accepted if item was misrepresented. Fast payment is appreciated, and I do my best to ship as soon as I receive payment.
As a 'sanity check', I compared their case-back serial numbers - obviously different watches: 8N8281 (Chris's) versus 8N4030: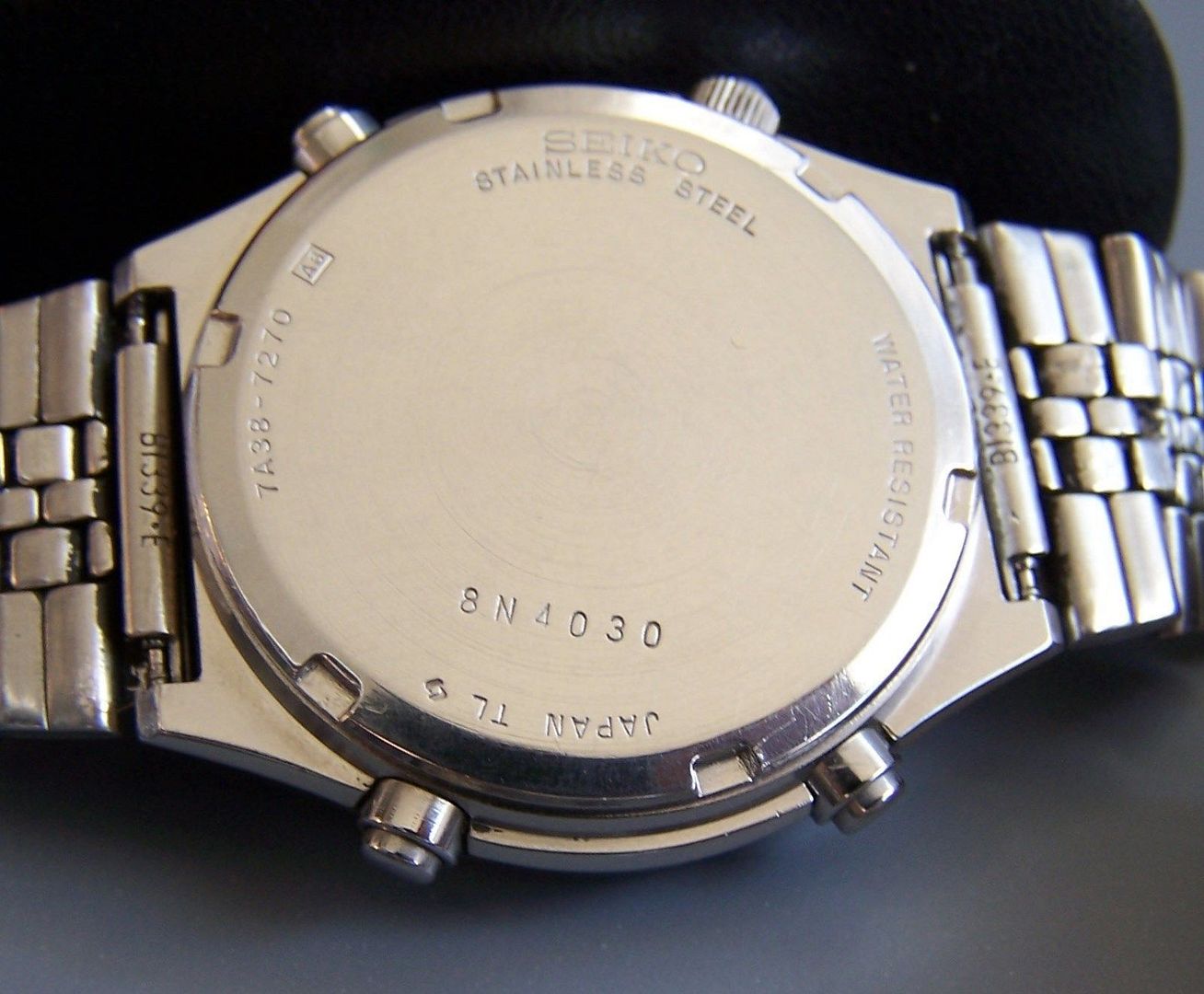 That's when I had to do the double double-take !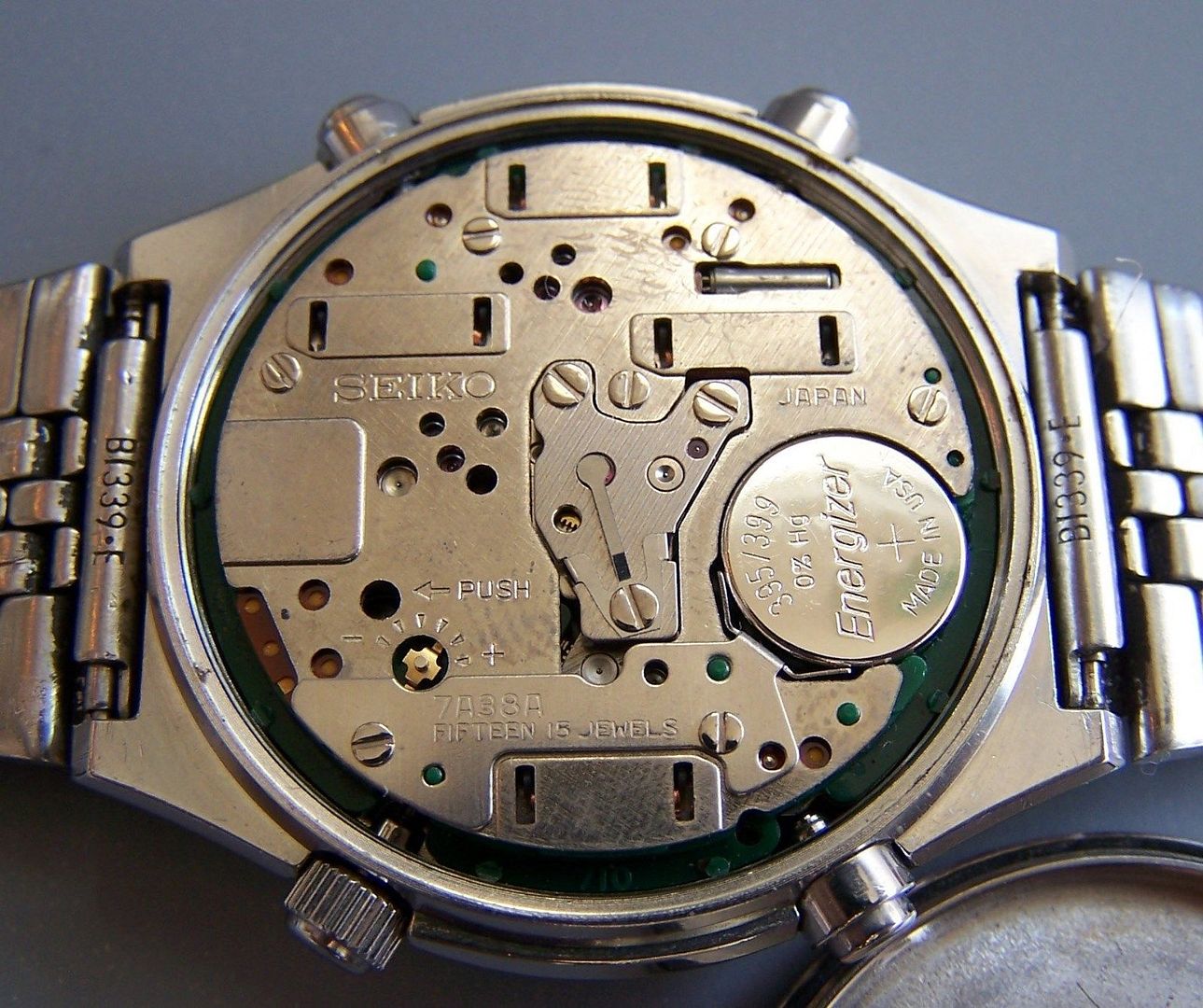 Note the part number of the bracelet fitted B1339S (stamped B1339.E) versus the correct original B1615S (B1615.E as on Chris's).
I don't think I've ever seen such a well-matched incorrect replacement bracelet fitted to a stainless 7A38-7270 before.
Checking Seiko Oceania's database, the p/n B1339S would have been the correct fitment on a stainless 8C23-6050 and -6059.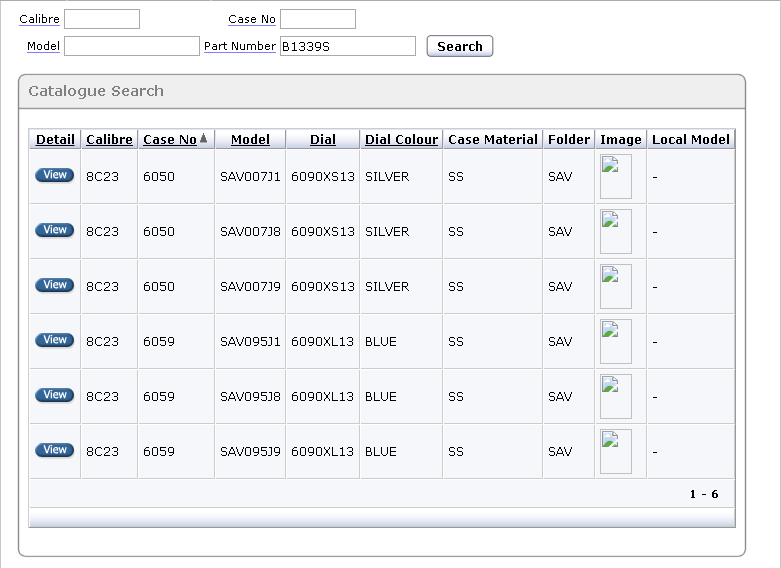 Strugging to find a decent image of a stainless 8C23-605x at the moment, but it's basically a typical early 1980's SQ analogue watch with a 12-sided bezel and similarly hooded (18mm) lugs. There are a few images of the two-tone and gold-tone 8C23-6059 variants on the 'Net and the bracelets on those versions appear to be virtually identical to the equivalent B1615C and B1615G.