Interesting first post, Najeeb.
I see you've already asked the question over on MWR: http://www.mwrforum.net/forums/showthread.php?t=64001
I personally hadn't seen that eBay listing while it was live (don't know how I missed it), so for the benefit of everyone else, it was this:
http://www.ebay.co.uk/itm/SEIKO-GEN-1-Military-Chronograph-Rare-White-Dial-Version-/141282187626

The seller's description read:
SEIKO Gen. 1 Chronograph Military issue 
Bought direct from military surplus auction along with a quantity of other military items
Believed to be a rare submariners issued watch, due to the white dial
In good original condition.
All functions work well and the watch keeps good time.
Here's a couple of the photos.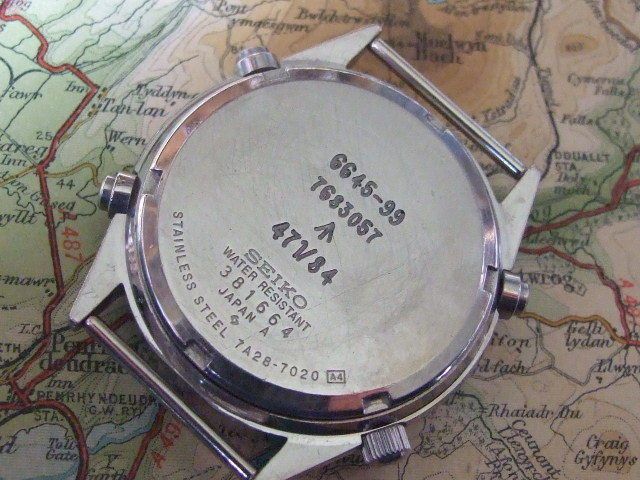 The reason I ran a search on MWR first (before replying to your post) was not to find your MWR thread, but another similar stainless white dialed 7A28-7020 with pseudo military markings that I seemed to remember being posted on MWR some years back.
Here's that other thread: http://www.mwrforum.net/forums/showthread.php?t=47574
and the relevant post:  http://www.mwrforum.net/forums/showpost.php?p=156431&postcount=12
by respected military watch collector James Dowling: Let's not forget the Naval version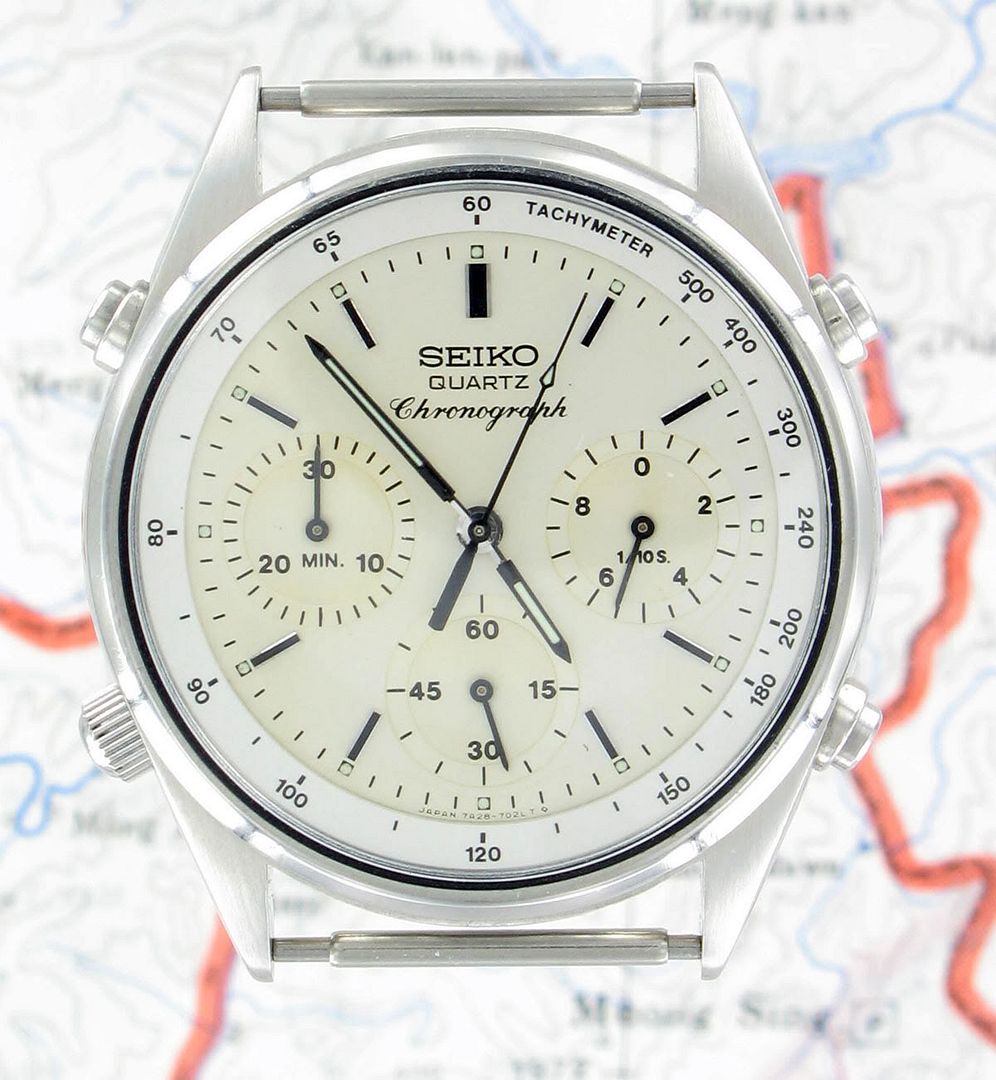 Which was (also) discussed a few years ago, in the thread linked below: http://www.mwrforum.net/forums/showthread.php?p=92606
Quotes from this earlier MWR thread (from 2009) include:
 I first posted this here when I got it about 7 or 8 years ago. it came in a bunch of other Mil Seikos, 12 or 15 of them that I bought from a surplus dealer & I paid (at the time) almost nothing for them. This is what makes it unusual (the case-back markings). The engraving on the back is classic for the Hydrographic Service of the Royal Navy, the engraving style matches other pieces from the same source.
The number on the back is also the serial number, this is done when the RN buys watches in quantities too small to be allocated a NSN. Almost always purchased from civilian sources.
As of now, this is the only HS version of this watch to surface; I would love to hear from anyone else who has one & see their case back.
Major thanks to Don Aldo who provided me with the main clues.
That MWR thread is worth reading in full, for the various subsequent opinions profferred. Me ? - I remain 'neutral' on James' example.