My latest quandry concerns the rather-less-common all stainless blue-dialed 38mm 'reduced' Yema Spationaute III model # N80A66.
I'd bought this watch (as a split deal with someone else) on MWR back in September 2010, as sort of a long-term restoration project.
I paid $75 for it (not $150).
 It had already been messed around with and needed quite a bit of TLC to make it half presentable.
The biggest issues for me were the missing original screw-down crown (my tribulations written up in a thread on RLT) and hands lume.
The bezel was quite scuffed, but because all the painted inlays were intact, it never occurred to me before to try removing the bezel.
Here's how this watch has looked for the last 3 years of so: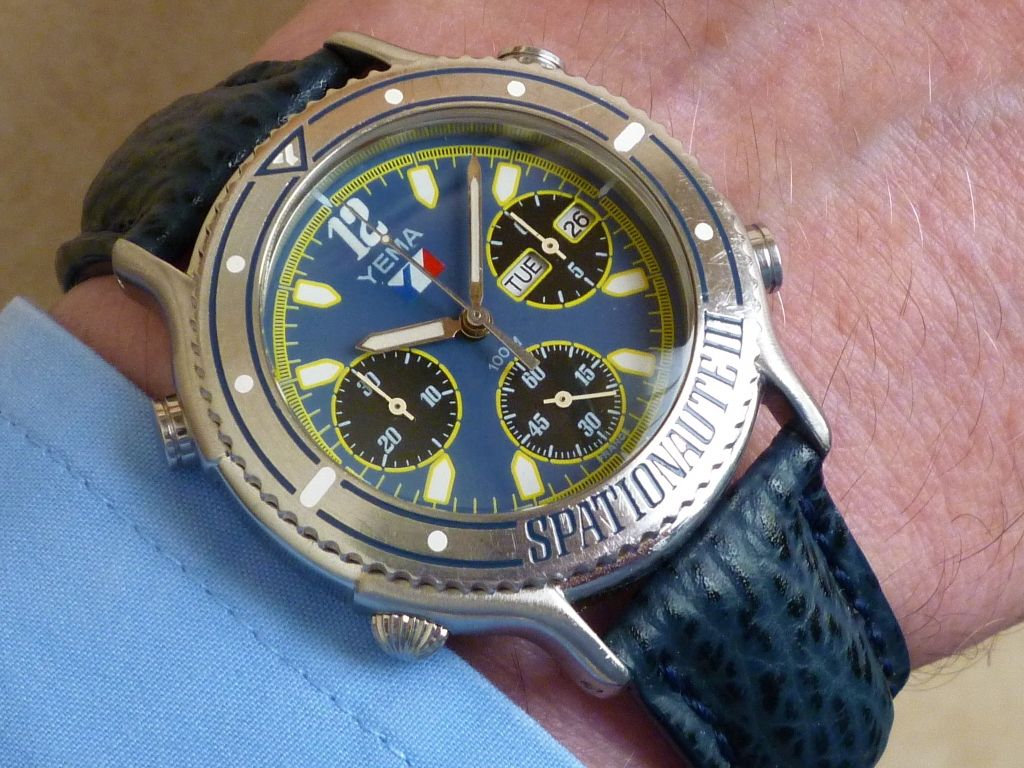 But then more recently this watch has developed a serious time-keeping problem. It first started losing time, perhaps 10-20 minutes per night, but now frequently stops at 12:55, during the day / date changeover. I say 'stops', but in fact what happens is the hour and minute hands cease to advance, but the constant seconds hand carries on merrily ticking away. I suspect a slipping cannon pinion. 
With Daisuke's help I've recently bought another one (slightly different dial printing: PARIS + 100M) off Yahoo Japan.
This one also came fairly cheaply - costing only 9000 Yen, but again has a few issues:
It's been fitted with the wrong hands (I believe off a 7A28-7100); wrong (flat) replacement crystal and some bezel inlay paint missing ....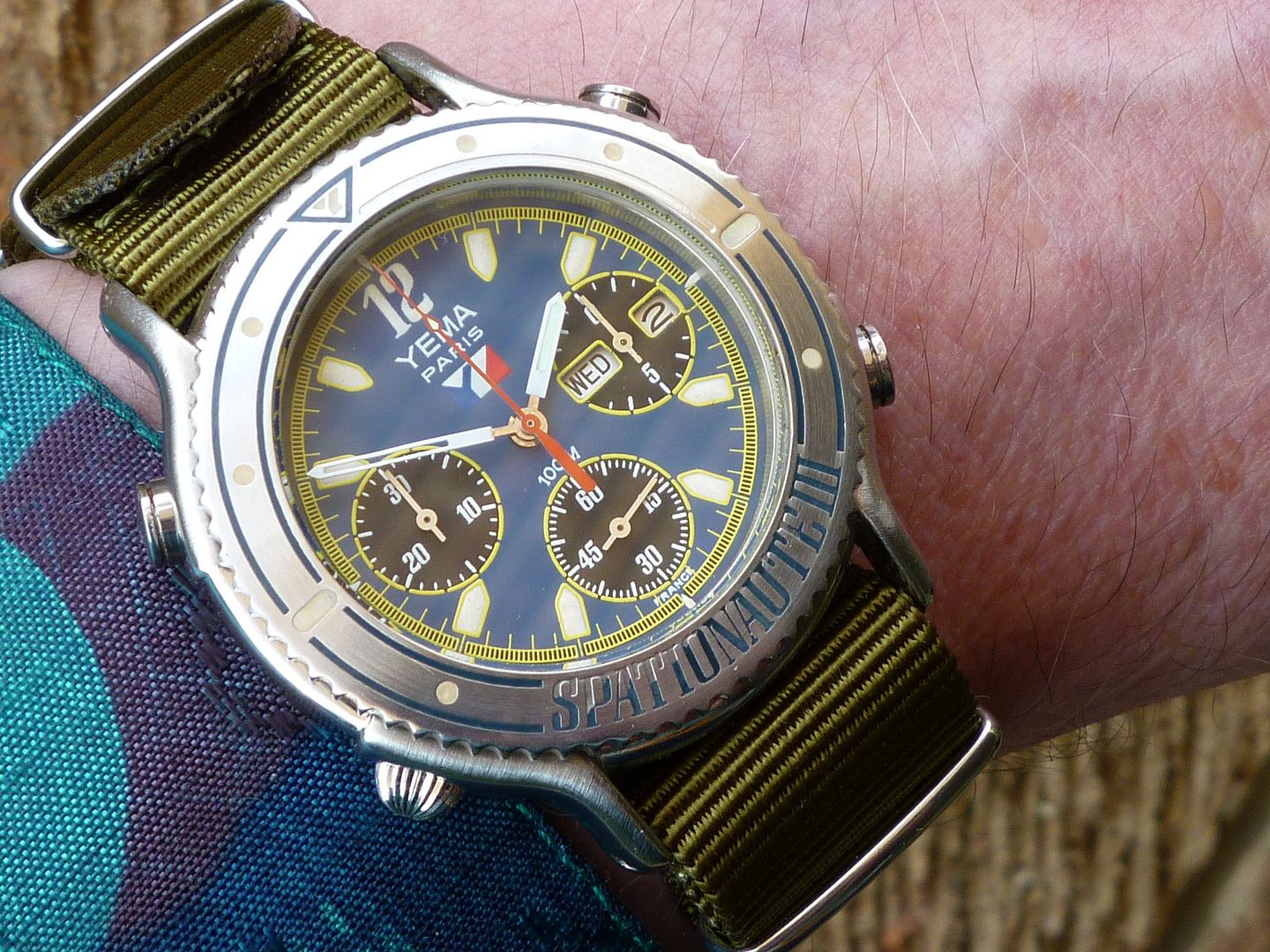 As I wrote in this thread on 15th June:
I'm not quite sure what I'm going to do with it yet. As my existing 38mm 'reduced' N80A66 has issues, I may use this for parts, to make a better one out of two. But as I have a spare set of Spationaute III hands to play with, I could make this a good 'un in its own right.
That indeed still holds true, but as a first step, I decided to consolidate all the best components into one watch.
Apart from a working movement (with better dial) the ex-YJ watch also has a potentially better (once re-painted) bezel and case-back.