So yesterday afternoon, I gave it a long over-due strip down. The underside of the backplate looked rather worse ....
All this time, it had been hiding a PCB which had clearly been badly damaged by a previous leakage of battery acid.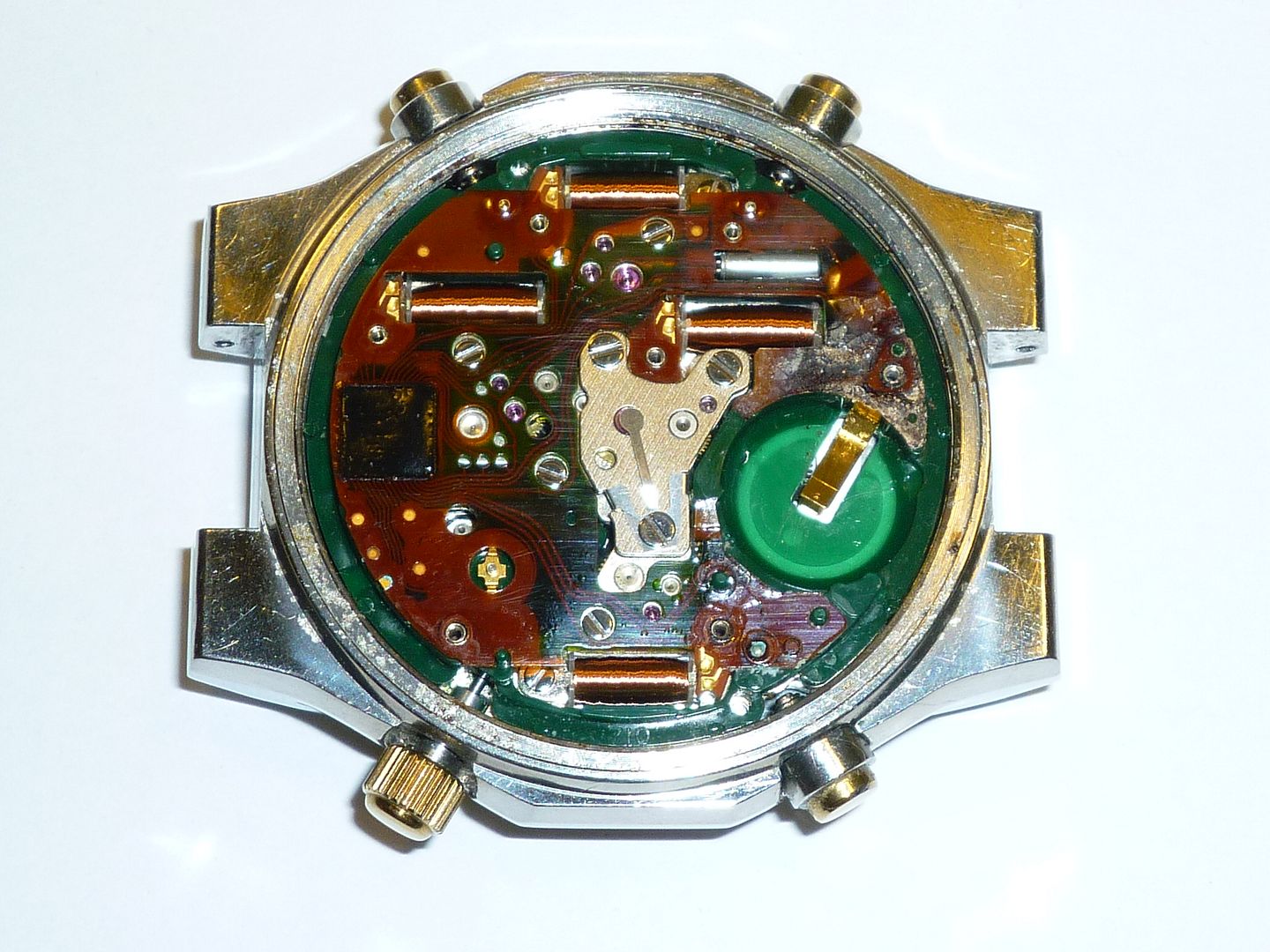 That it had actually kept running for so long, (with full functionality, until recently) is something of a minor miracle: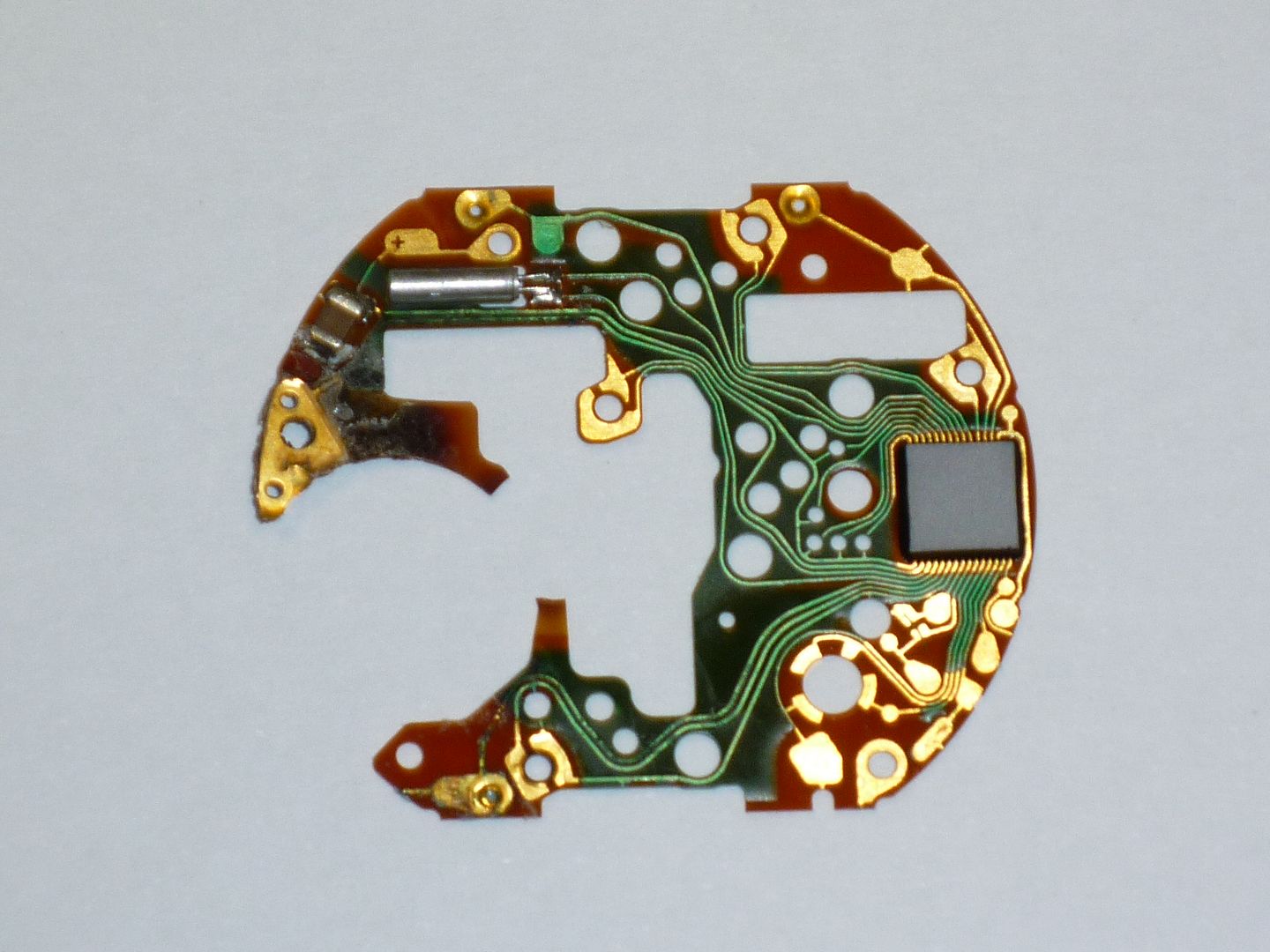 Especially when you look closely at the worst affected area:
Fortunately the corrosion hadn't got underneath the '710' green plastic insulator, which just needed one contact post cleaning up: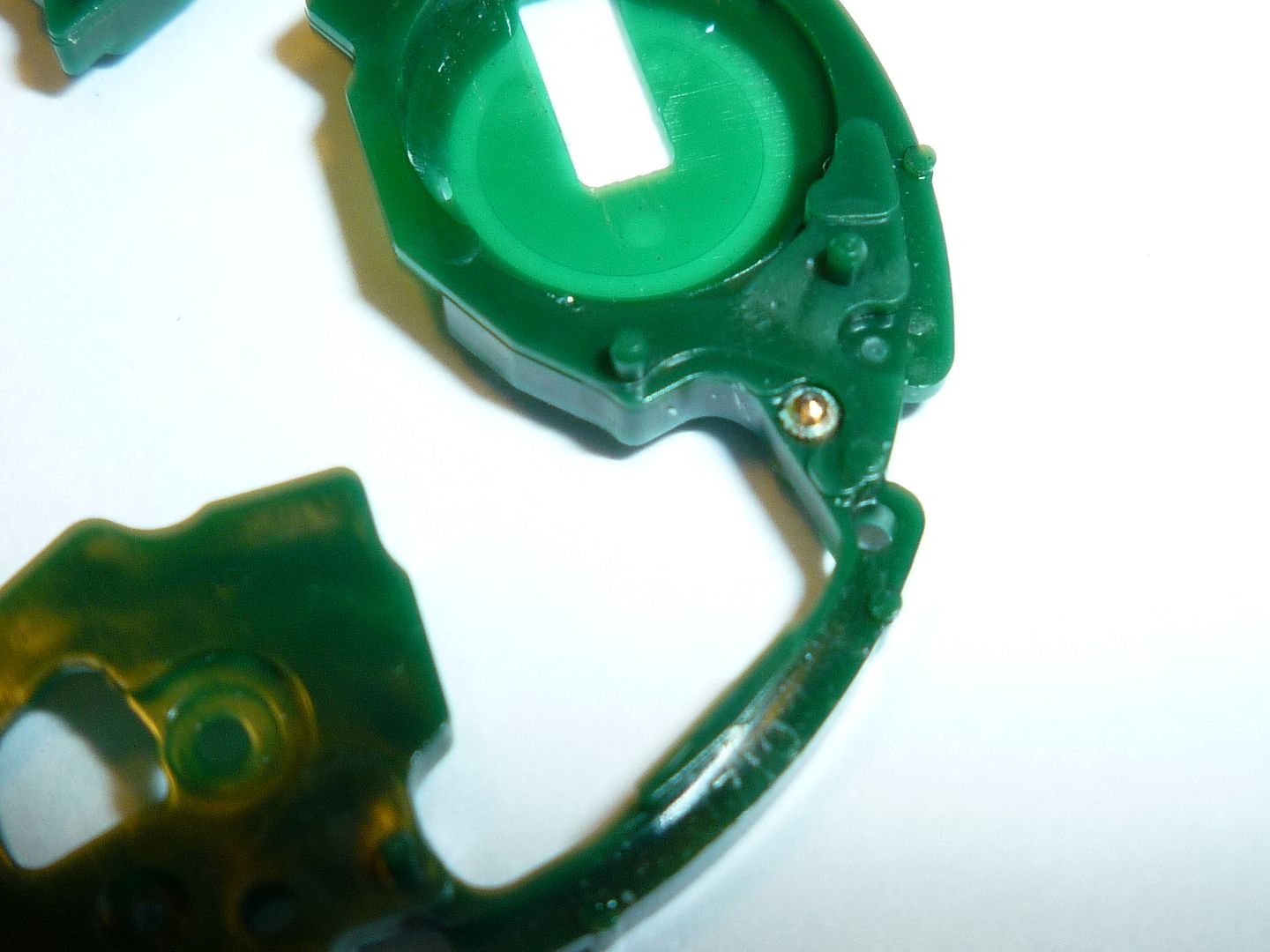 Thankfully, the 'mechanical' part of the movement was almost pristine, save for a some light rust staining in a couple of places: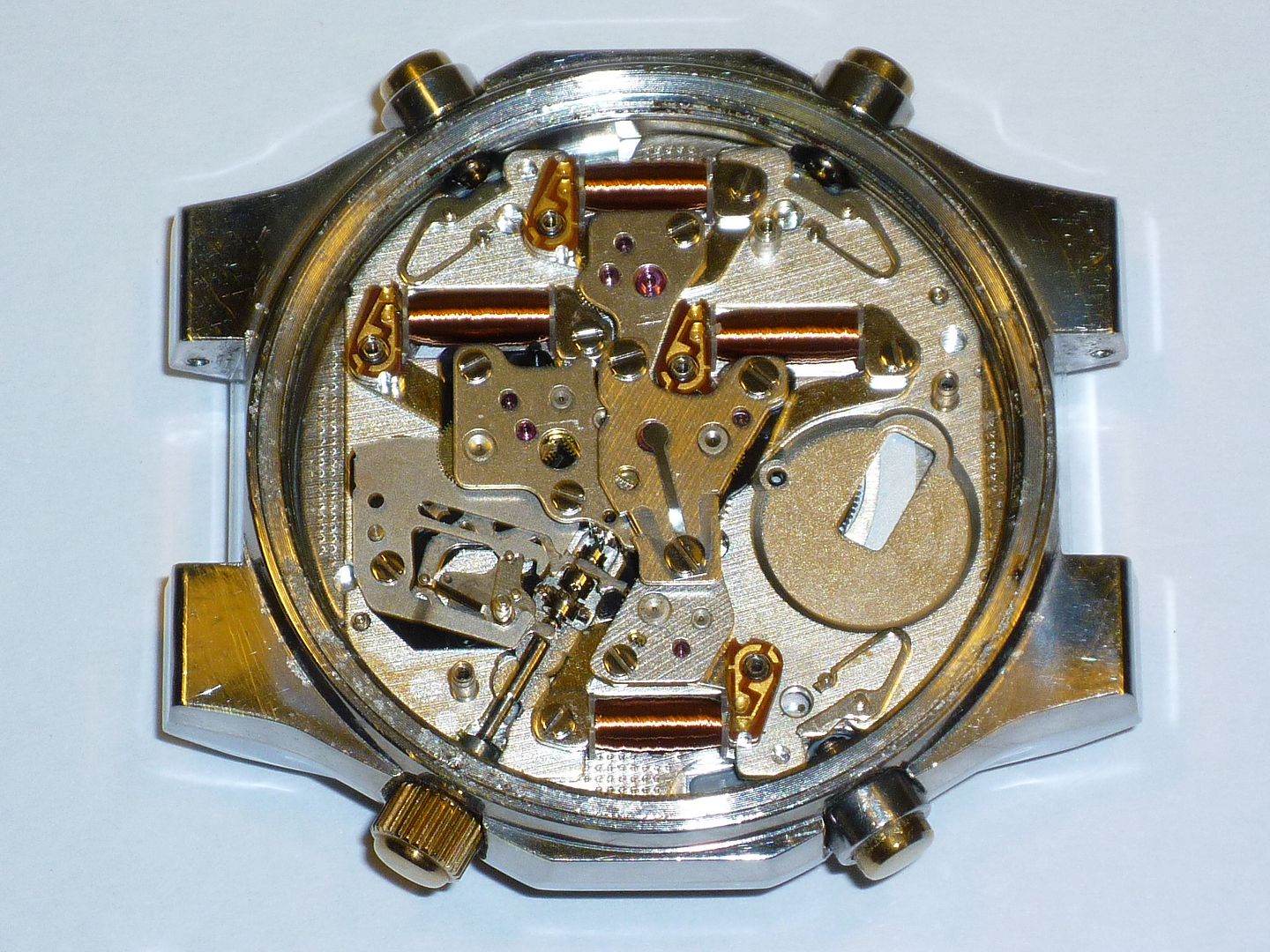 There was no saving that PCB (the area around the +ve terminal crumbled to dust), so I re-built the movement with another used one: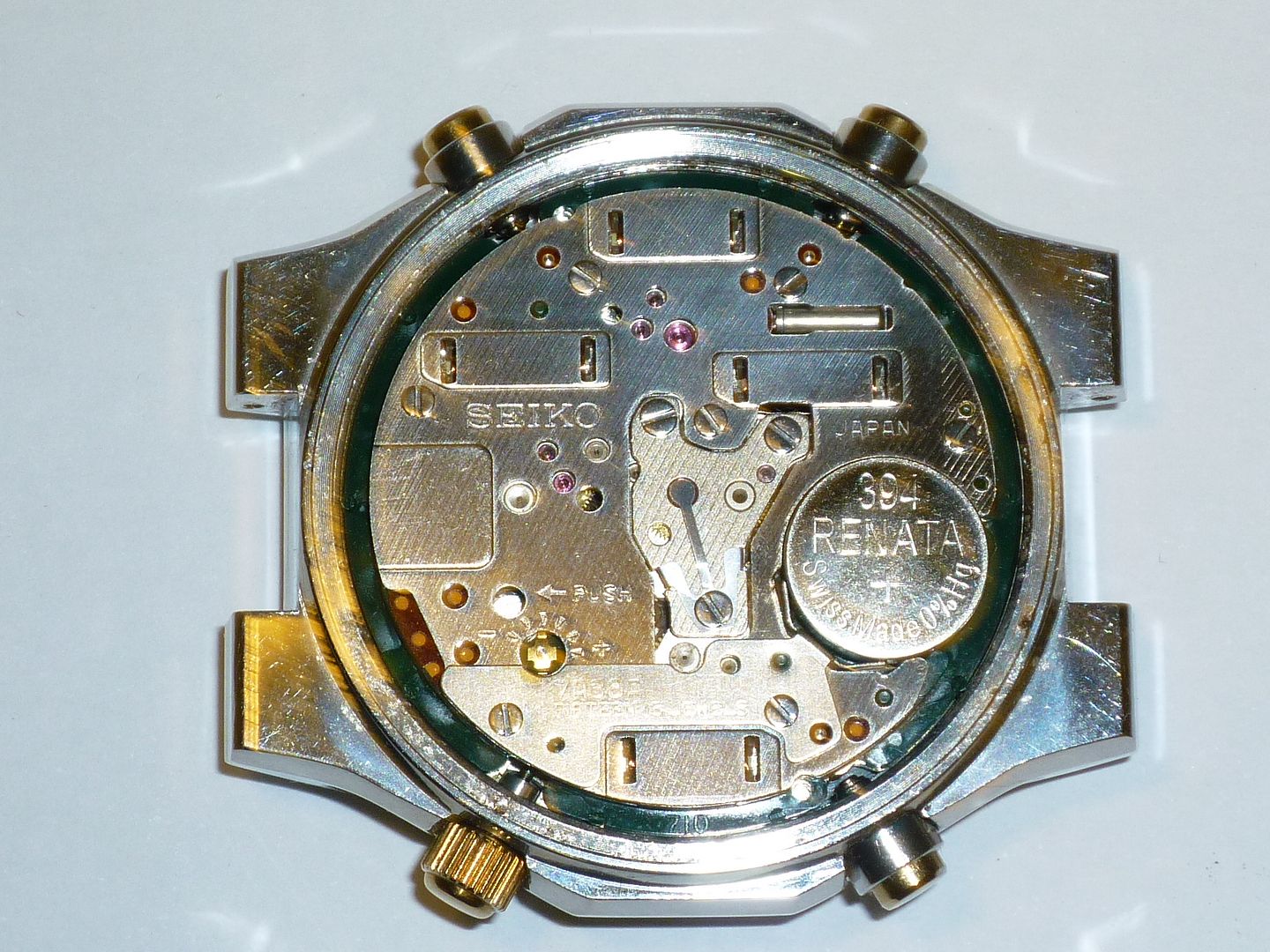 At that point my camera battery went flat, so I put it on charge overnight.
Here's the watch ticking away merrily this morning - with the chrono' running - all fully functional again.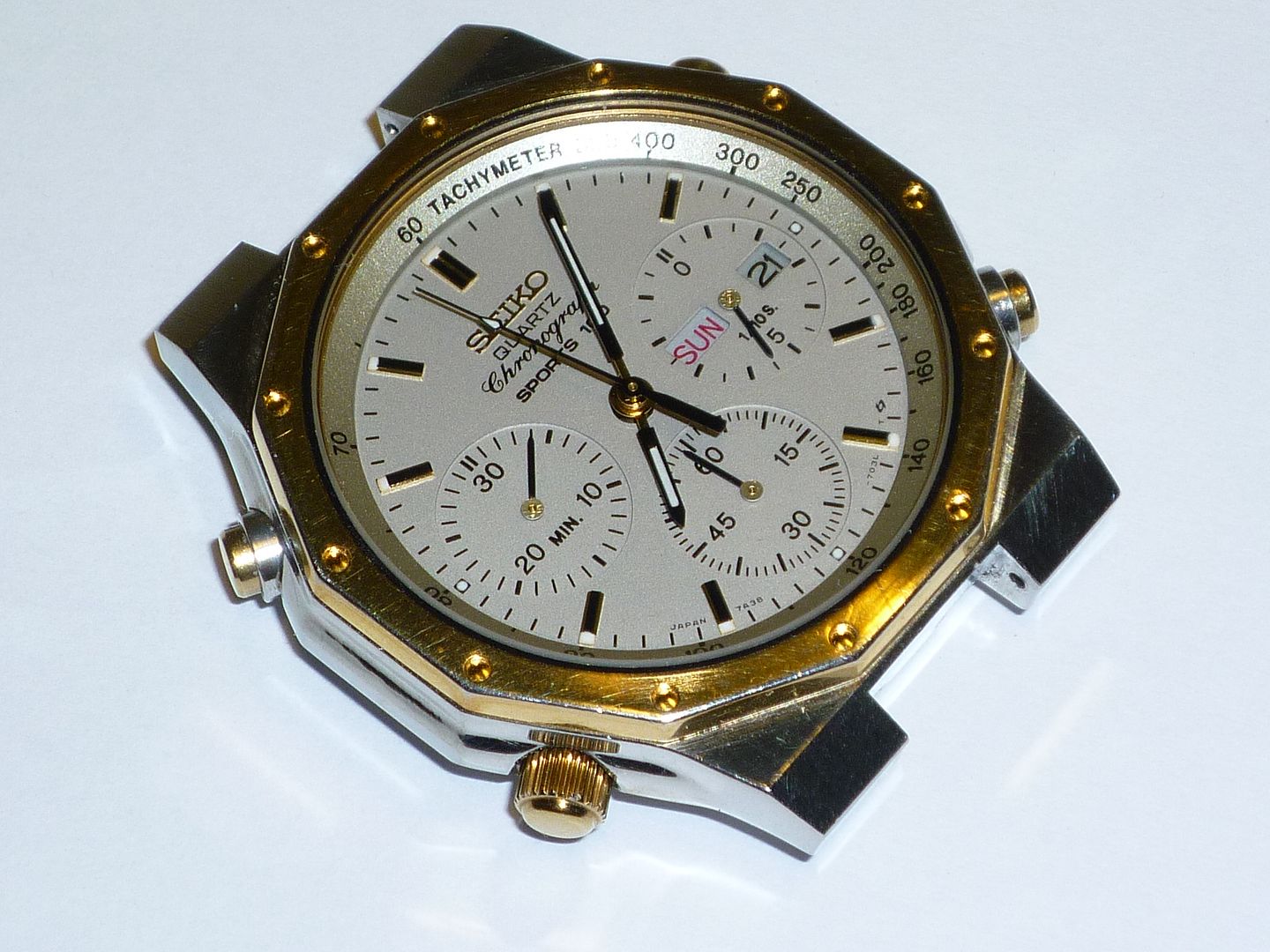 The moral of the story ? 
I'm not sure. Had I stripped it down when I bought it, that PCB probably wouldn't have looked much different. The German eBay seller had obviously cleaned up most of the visible evidence of the prior battery leakage. Whether I could have saved that PCB from further degradation is a moot point, but it's clear that corrosion did continue afterwards, to a point where sufficient internal resistance built up and / or short circuits occurred, to the detriment of it's functionality.