Another couple of examples of what can only be described as classic cases of gross stupidity by a US eBay seller, time-shack. 
http://www.ebay.co.uk/itm/282114227899
http://www.ebay.co.uk/itm/272315587288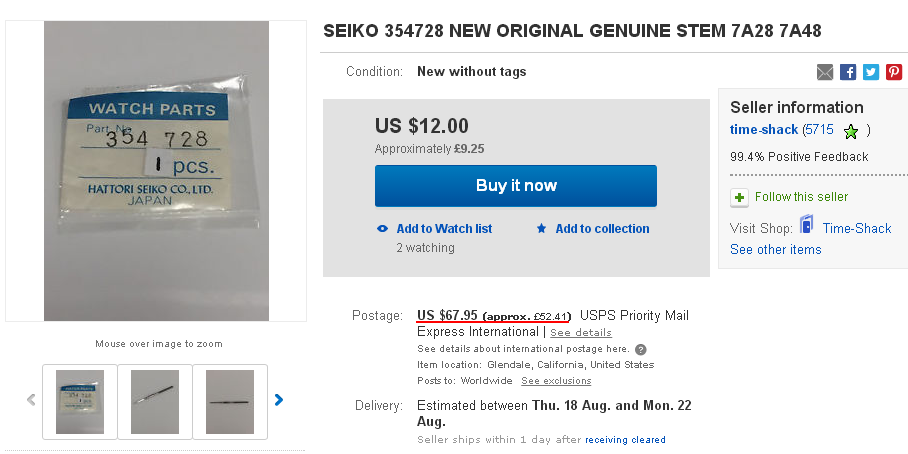 Not only are his asking prices DOUBLE what might be deemed reasonable, but the postage is an absolutely ludicrous US $67.95
 (approx. £52.41) per item !! - Not only that but in terms of actual postal costs, both items weigh just a matter of a few grams !
For those who don't recognise the part number of the first item, although the seller states 'Arnie' in the title, these pusher O-ring seals are also used on a good many 7A28's, 7A38's and 7A48's.