I sometimes find it difficult to express my utter contempt for would-be profiteering eBay re-sellers in polite terms. The word Scumbag immediately springs to mind. A rather familiar looking well-worn 7A38-701A with manky dial and hands lume was listed yesterday by one such UK eBay seller times2go, as a 10-day auction, with an absolutely ludicrous opening bid price of £324.99.
http://www.ebay.co.uk/itm/372584269132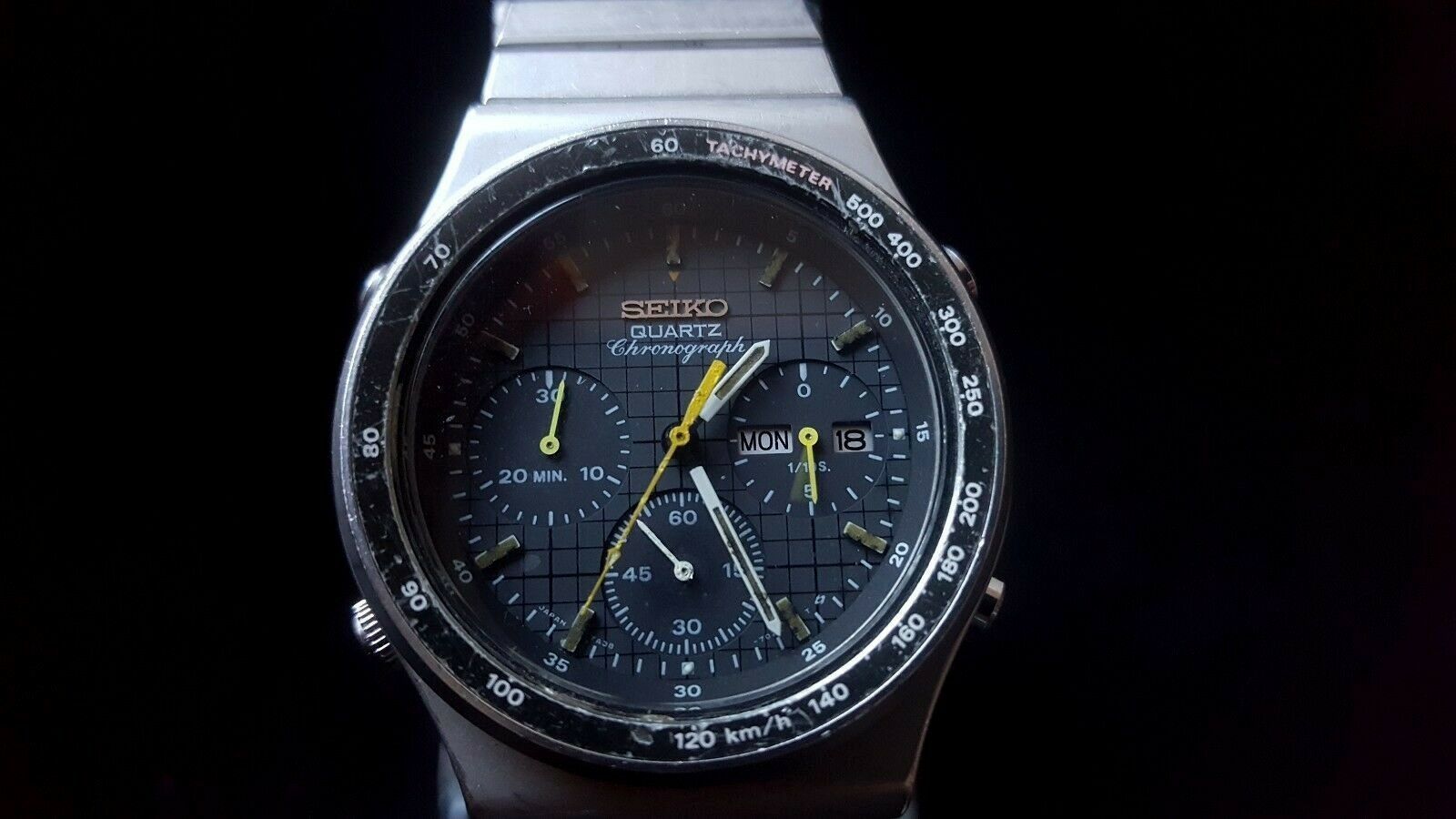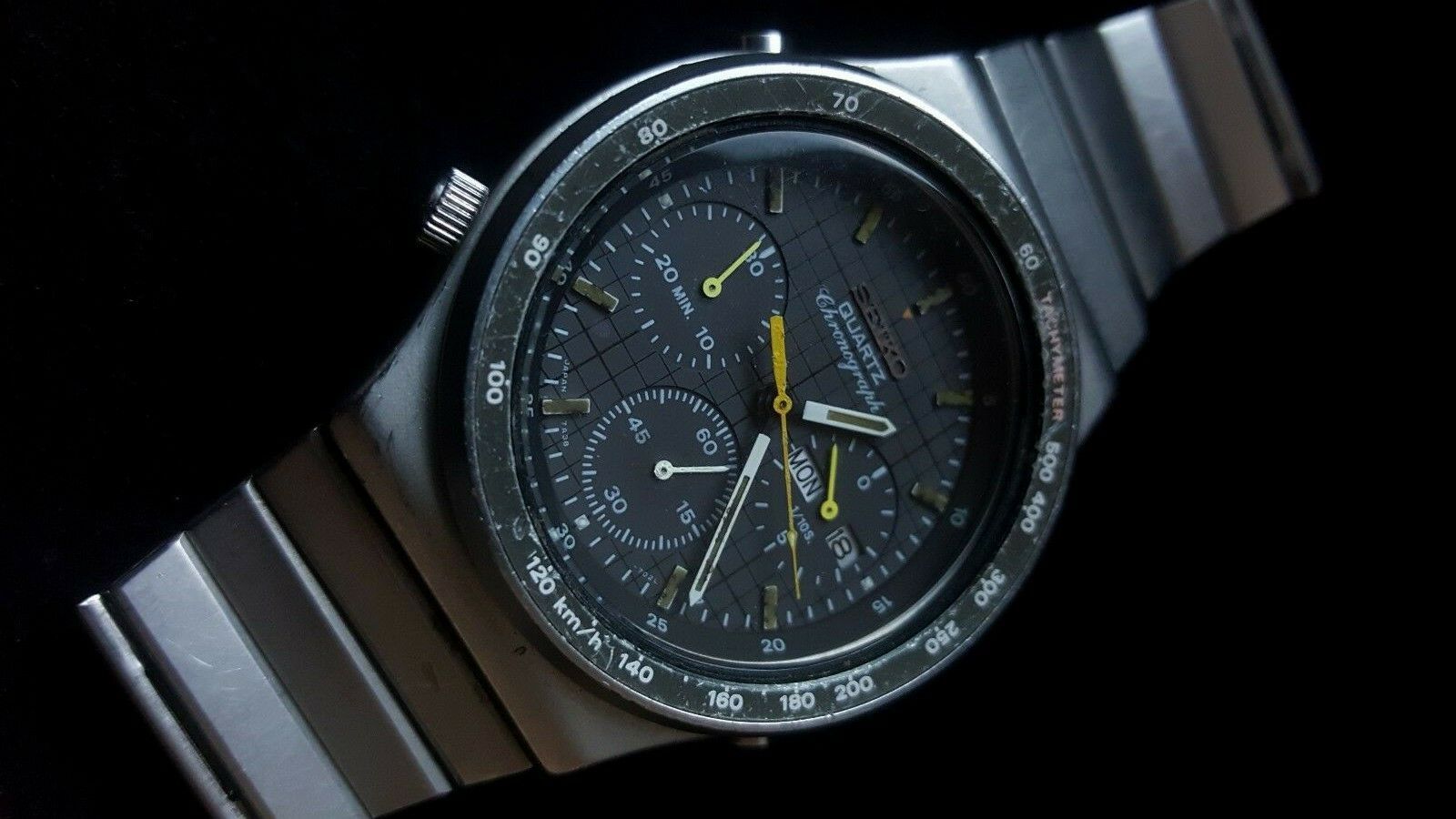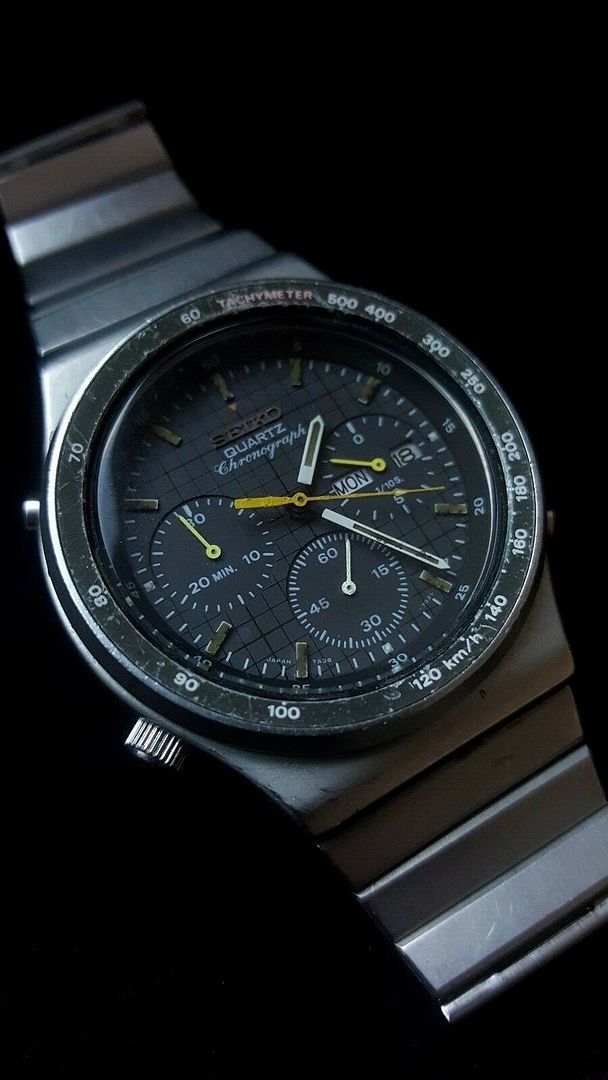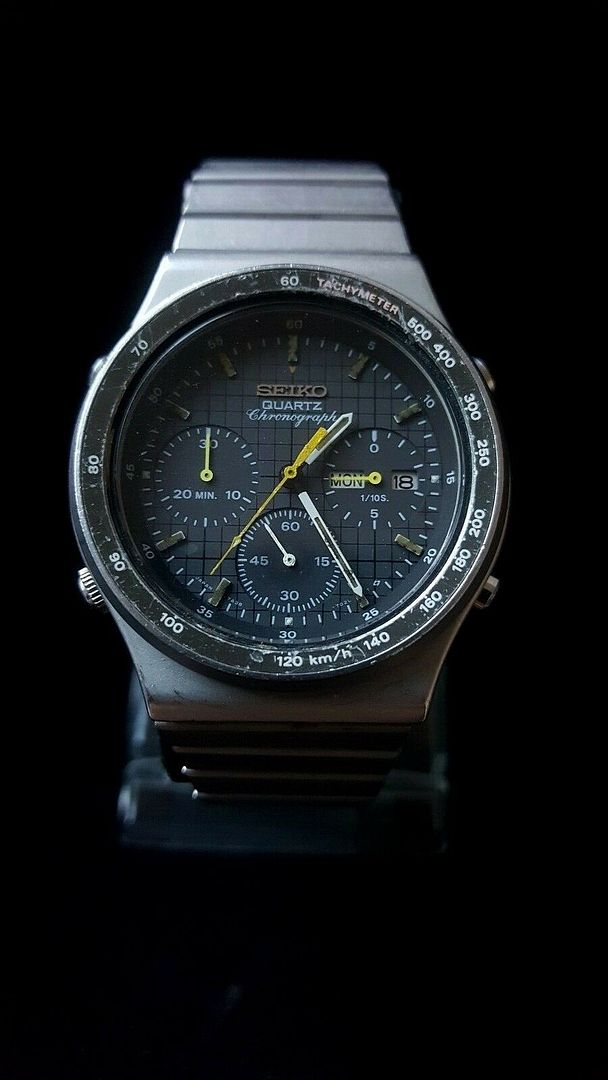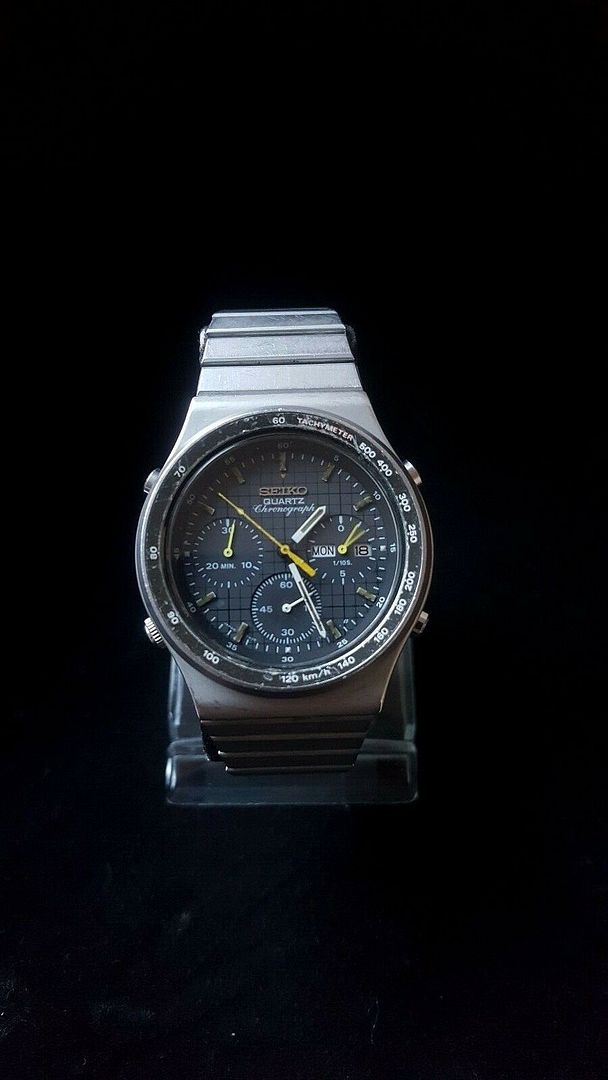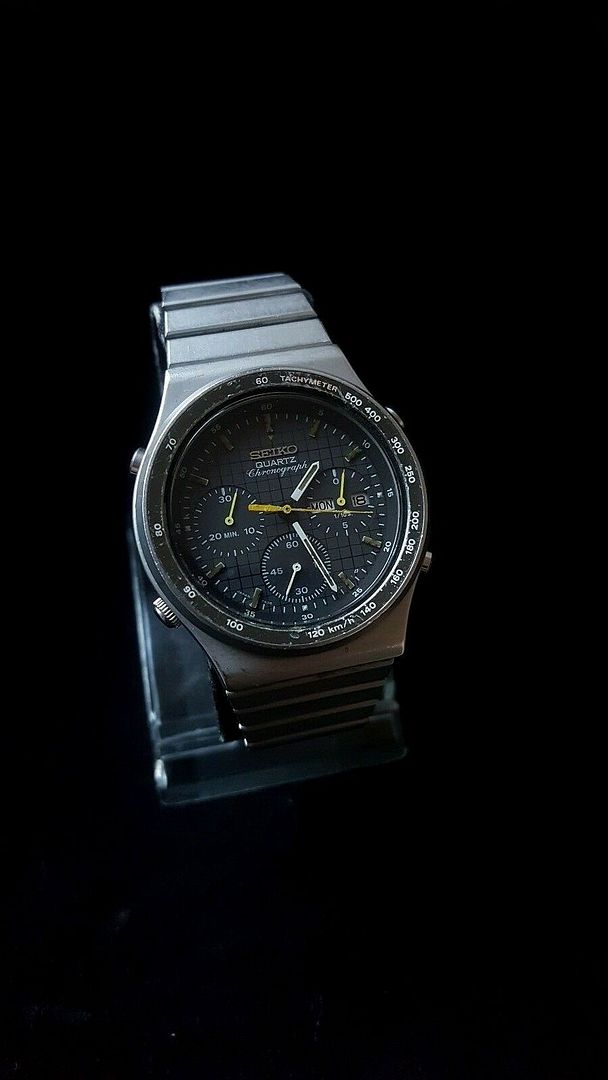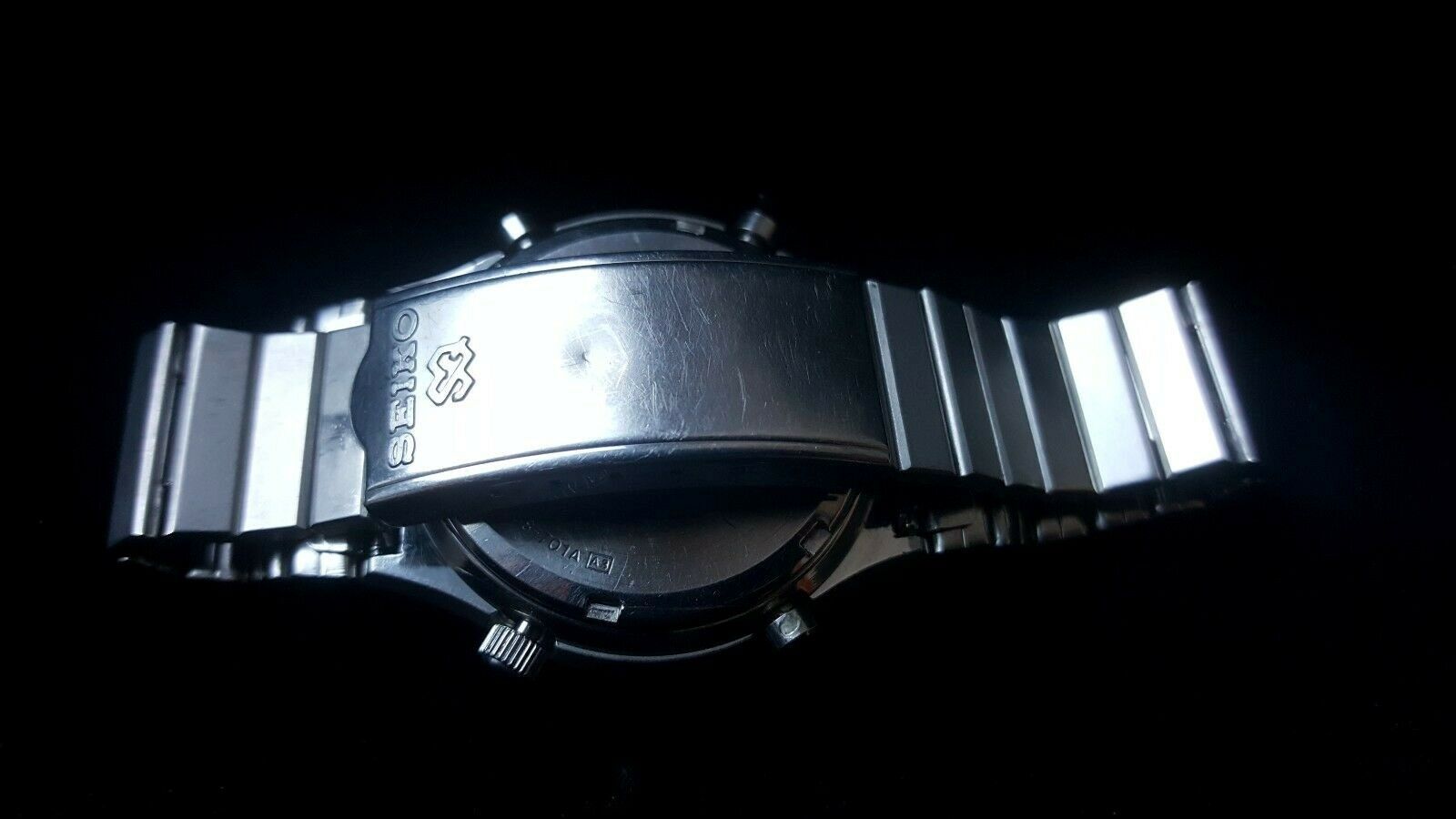 VINTAGE TIMES 2GO
Modern Watches Are A Thing Of The Past!
Vintage Seiko 7A38 - 701A
Description
Vintage SEIKO Chronograph rare MATRIX dial
Age
1983
Movement
Cal : 7A38
Measurements
Diameter mm - Lug to Lug mm
Dial
Nice and Clean, please see pics
Crystal
Clean/Clear
Case
Very nice and clean condition, cleaned but NOT Polished, please see pics
Crown
Original Seiko, Good Condition
Bracelet
Original Seiko Bracelet
Overall Condition
Lovely clean condition, ready for you to wear.
Running Perfect,tested for time keeping and day/date changing as it should.
serial number: 305134
I try my best to describe my items, anything missed out due to human error is to be considered covered by the pictures.
I do not guarantee time keeping on any of my vintage watches even if the time keeping is perfect. Adjustments of some sort is generally the norm with vintage watches. Please understand this and keep this in mind especially if you are new to handling vintage watches.
I am not a dealer and this is a hobby, therefore I'm only able to check messages once every couple of days. REMEMBER ask Questions first and then bid, this will save time and money for both parties.
I expect bidders to have prior knowledge of the vintage items they are bidding on and I do not encourage novice bidders.
Please note, For Some Identical items, stock pictures may be used.
BEWARE!!!!!!!!!!
This is a private eBay listing targeted at fellow collectors, not a rental service for those seeking a vintage watch for that one- off occasion to then demand refunds because 'the item is not as described' or 'I didn't realise the colour doesn't match my curtains' or' sorry, my dog placed the bid!'. These types of excuses will not be entertained so no time wasters please!
THANK YOU
Times2Go
This watch, described in such glowing terms, is of course the very same well-worn 7A38-701A, subject of my two preceding posts, sold by Filipino eBay seller badingski on 7th January for $125.50. Although the seller has managed to upload the wrong photo of the case-back (from his other listing for the ex-badingski 7A38-7010) the serial number quoted in his description matches badingski's: 3O5134.
As for his blatant false statement: I am not a dealer. Obviously utter horseshit !