This well-worn 7A38-701A, fitted with a non-original replacement Seiko bracelet, was listed earlier this evening, by a German eBay seller, as a 7-day auction, with an opening bid price of 1 Euro. Not the best of examples; the dial batons and smaller hour marks have been re-lumed. The suitably well-worn stainless bracelet is a Seiko p/n C163, presumably off some 1970's digital. I'm sure it will sell, regardless.
http://www.ebay.co.uk/itm/113945714580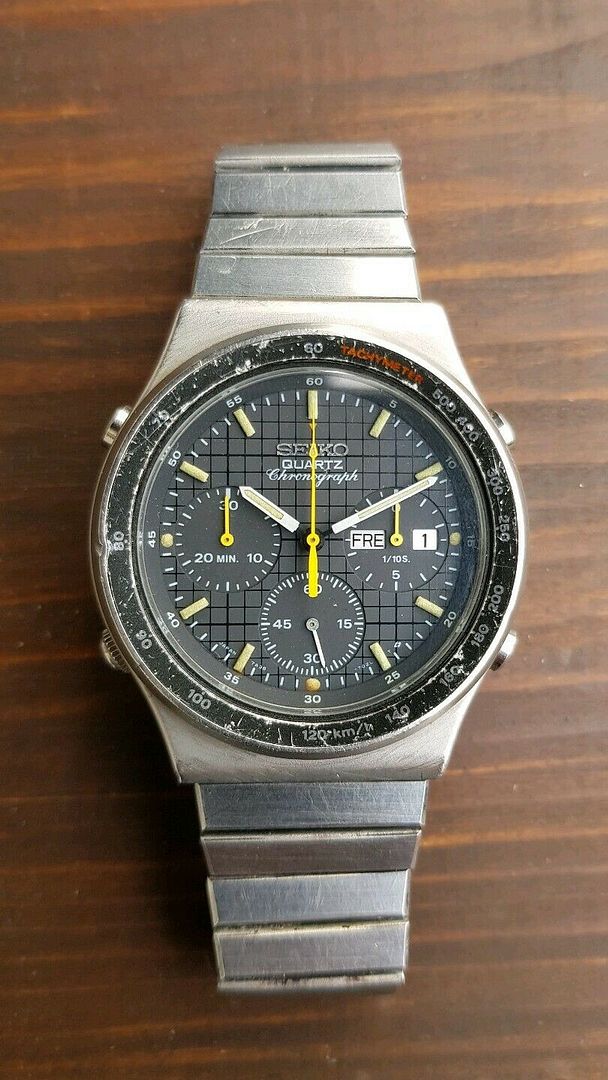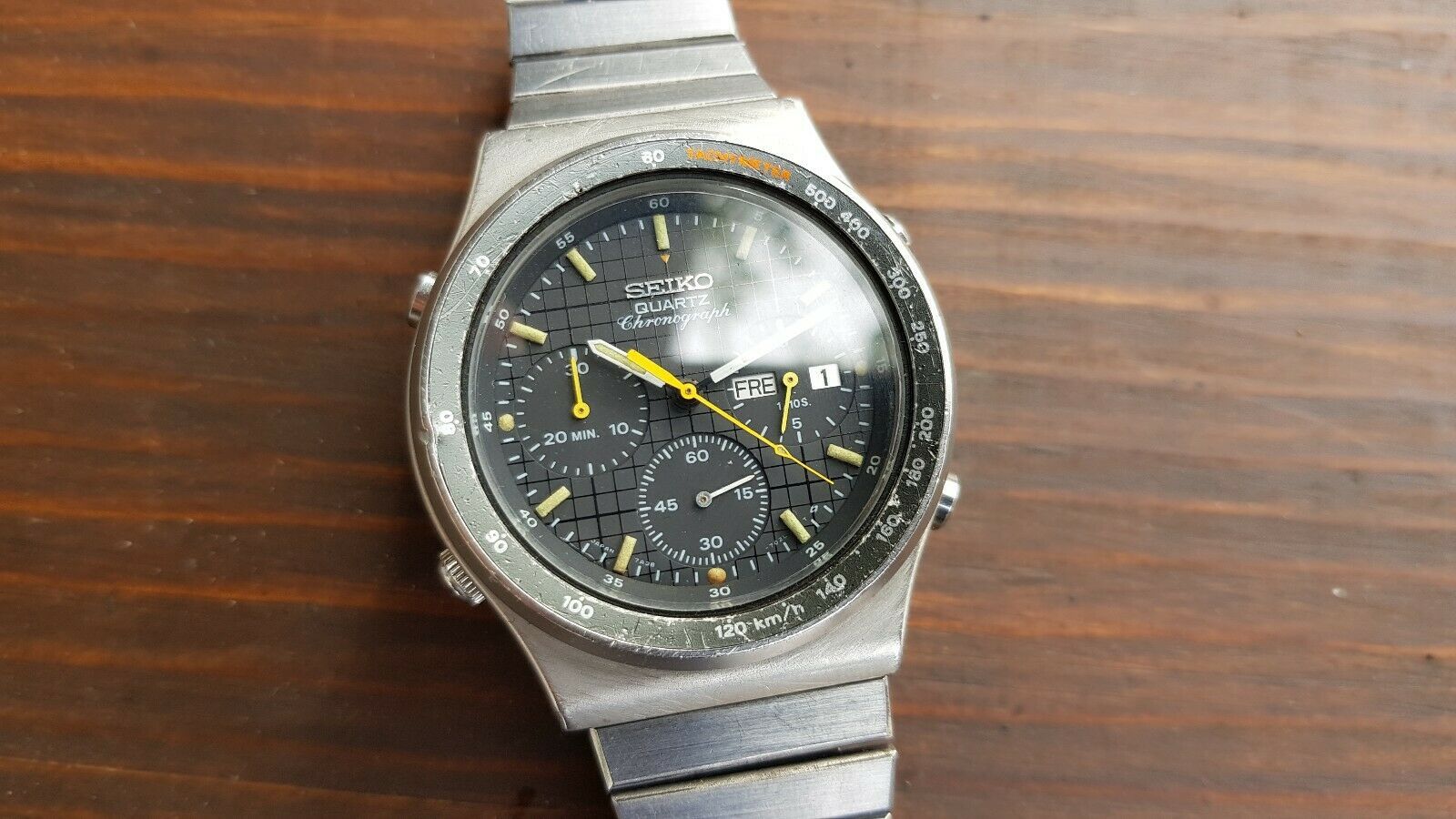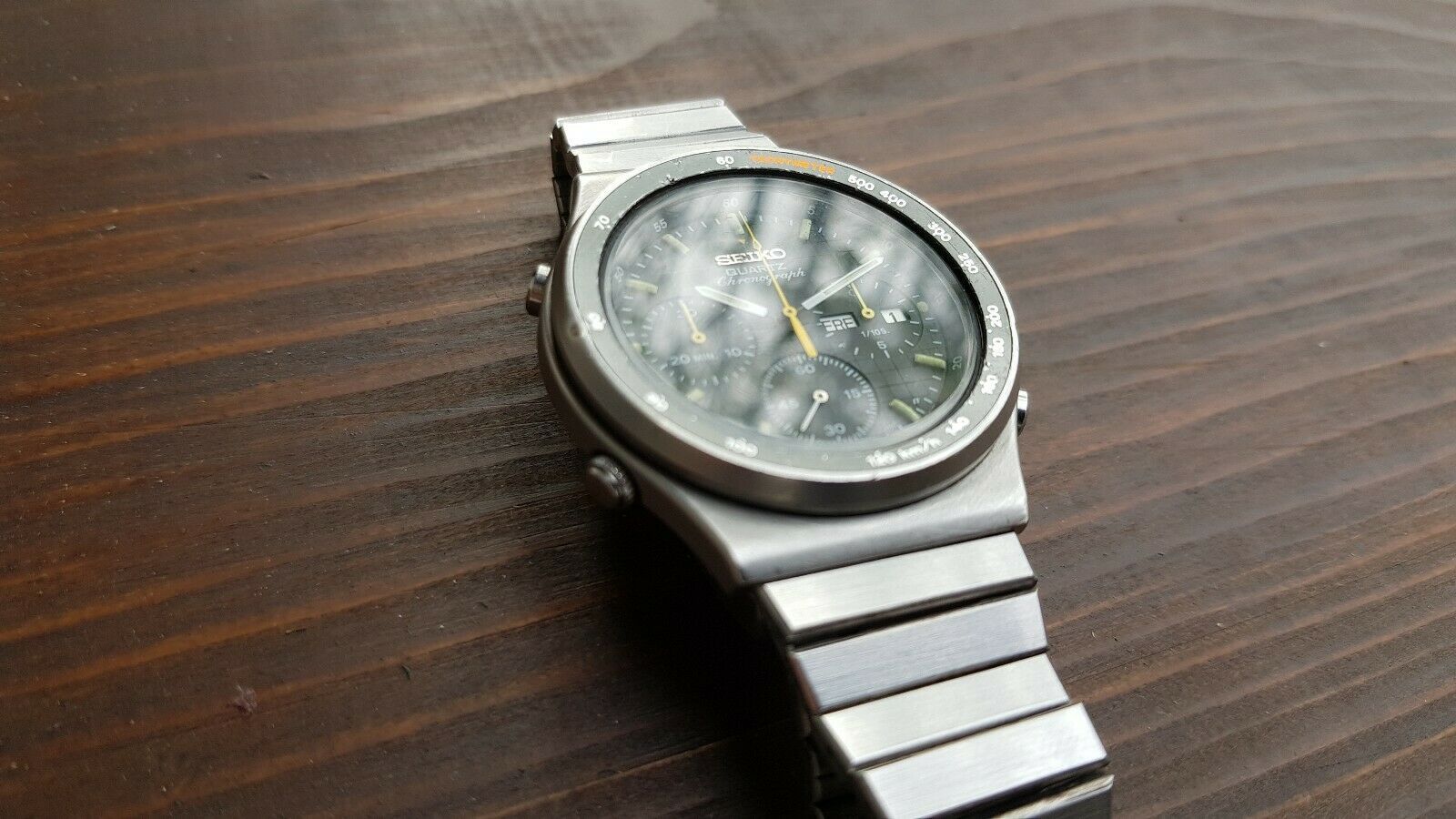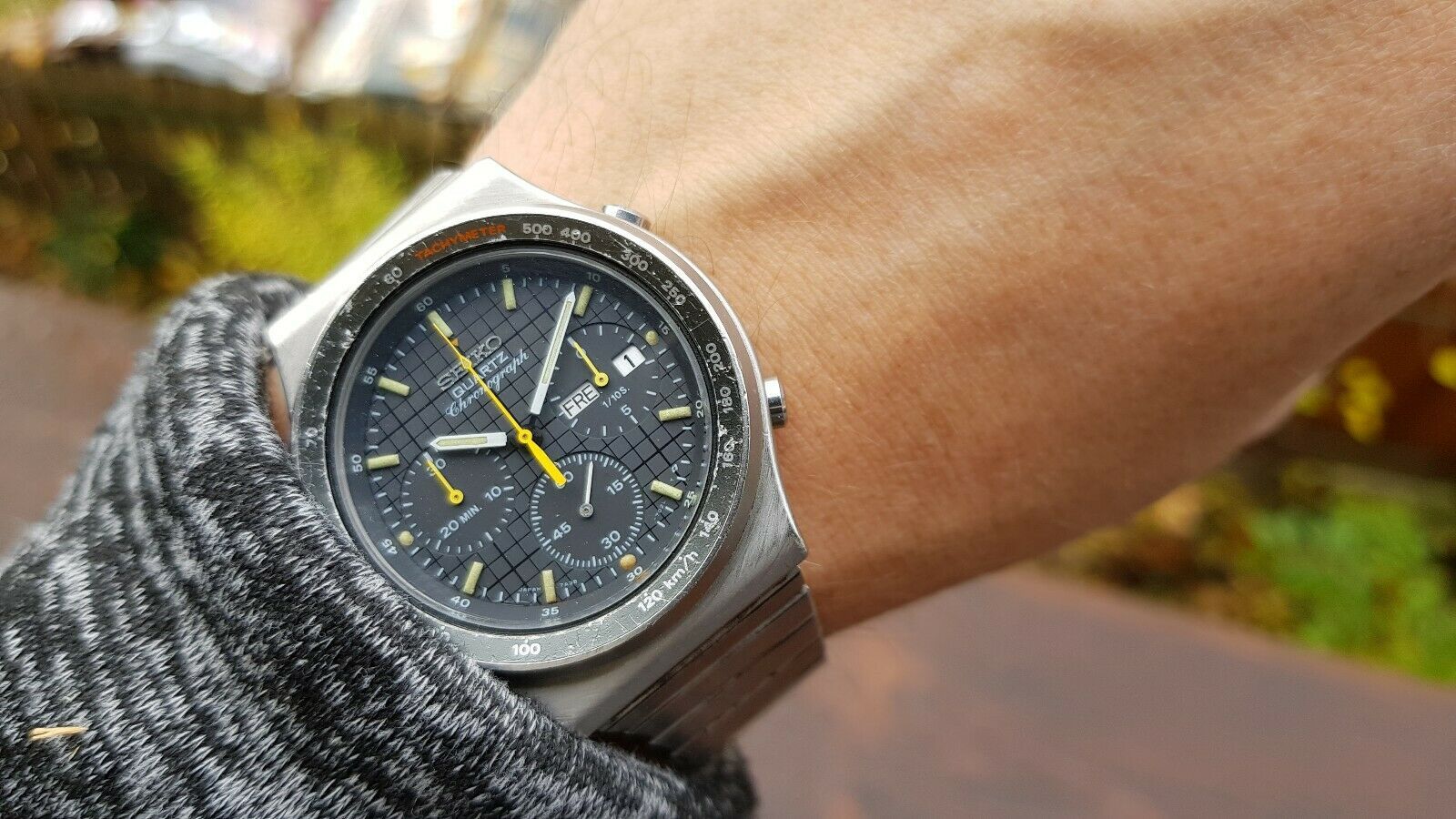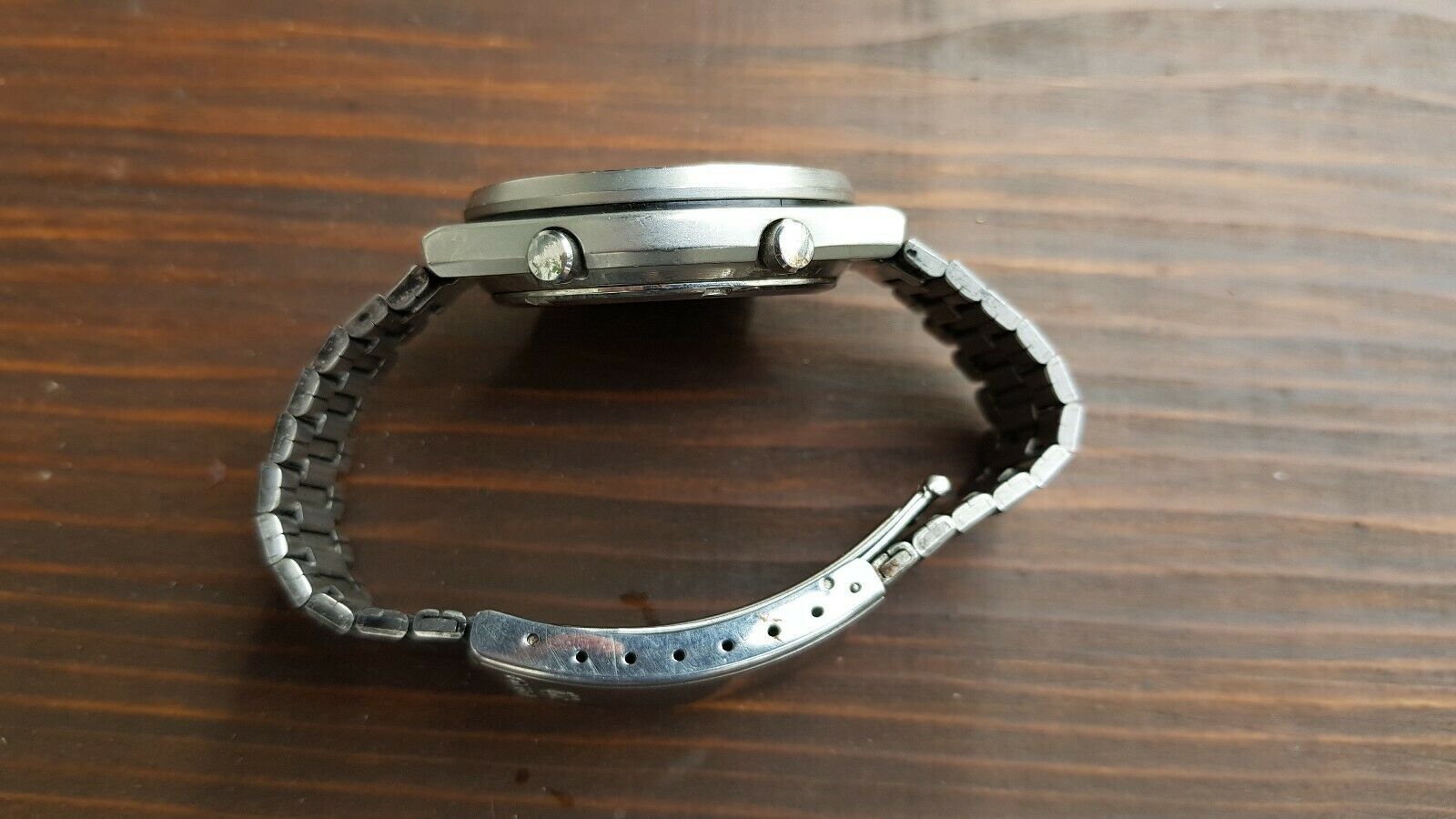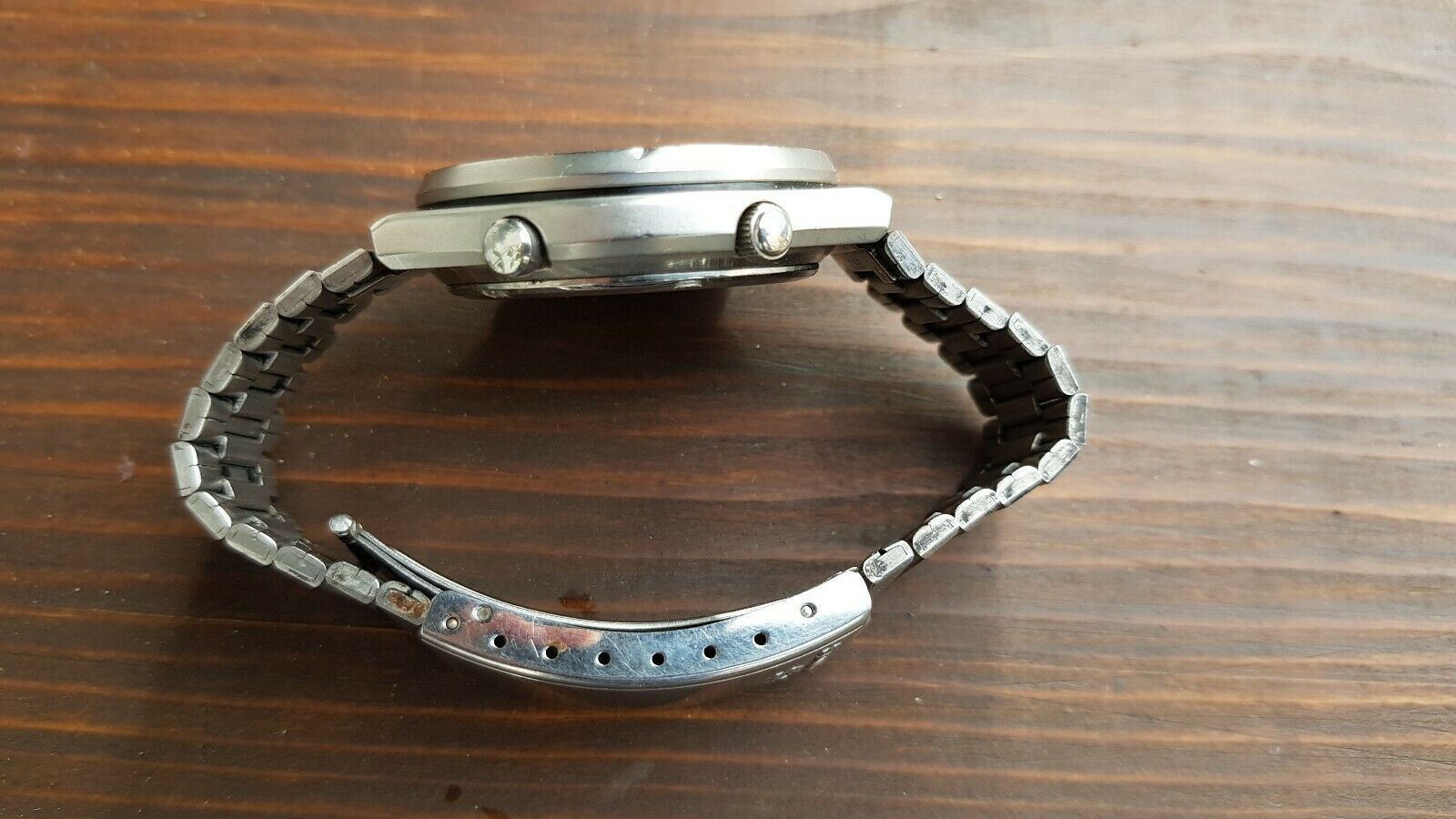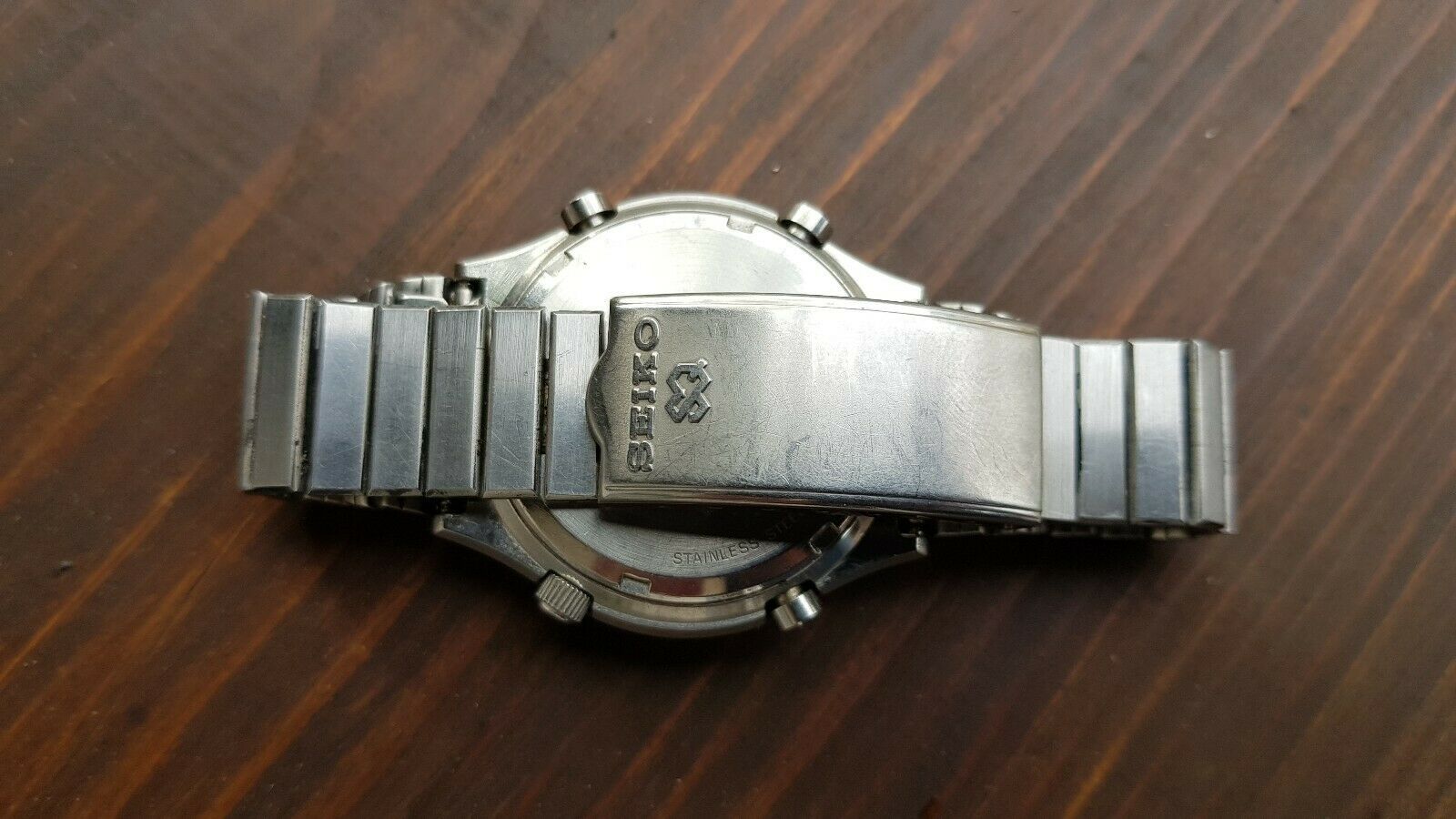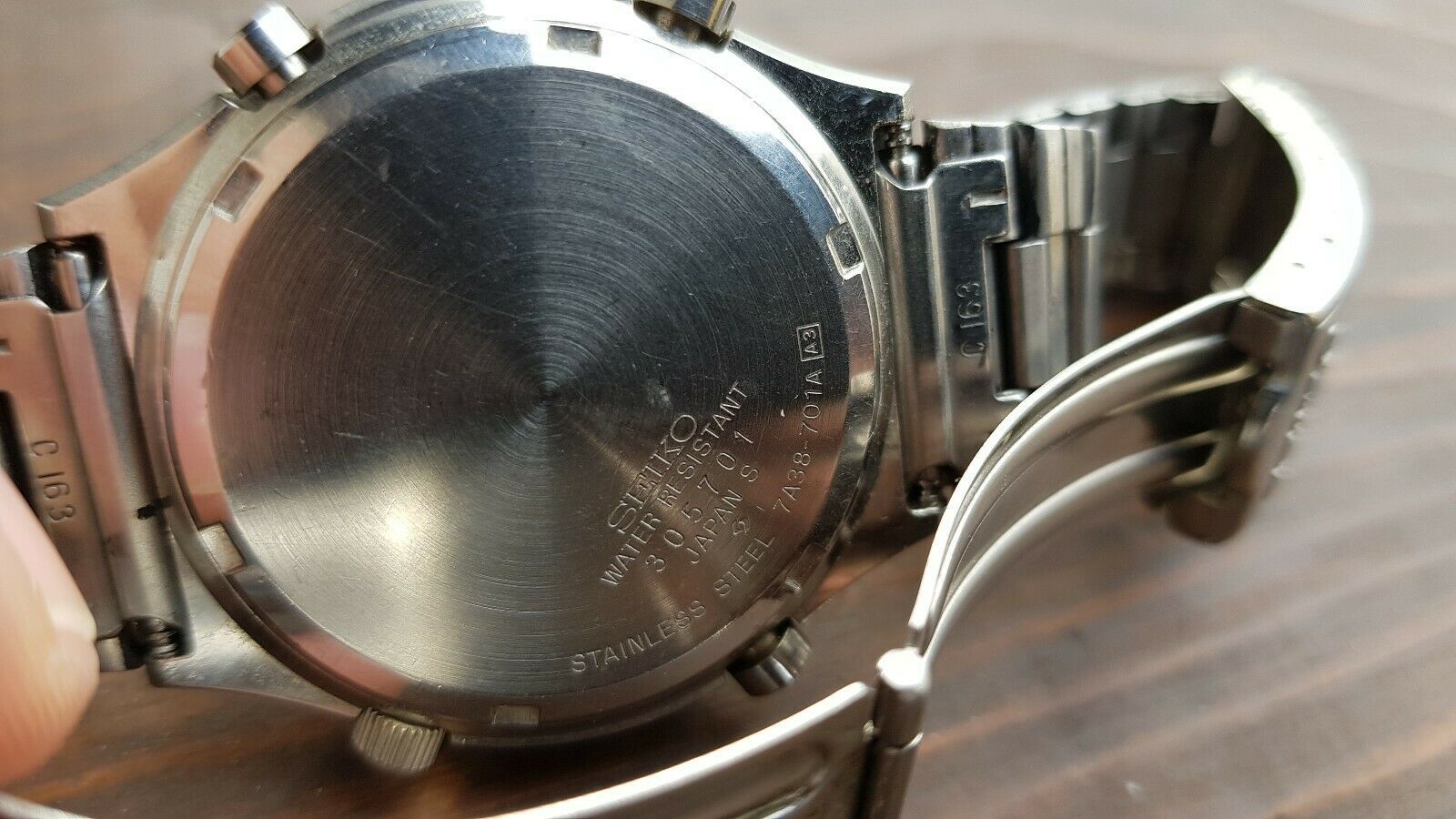 Seiko 7A38-701A Quartz Chronograph. Zustand: Gebraucht, siehe Fotos.
Datum in deutsch/englisch schaltet sauber.
Drücker gehen butterweich und Chronograph nullt perfekt. War letztes Jahr bei einem Seikospezialisten vom Uhrforum beim Service, Glas ist neu.
Band ist leider nicht das Originale, aber ein ähnliches von Seiko aus der Zeit.
Laut Seriennummer ist die 7A38 vom Oktober '83.
Versand mit DHL Paket bis 2 kg.