Here's a classic case to get this topic rolling. 
The stainless grey-dialed 7A28-7079 SPR014J isn't exactly rare. In fact they're pretty common on eBay in the States. Sorry, Don. 
I'd spotted this listing a few days ago, but hadn't bothered to comment on it before, but for one thing, it's well over-priced @ $450 ....
http://www.ebay.com/itm/151463870996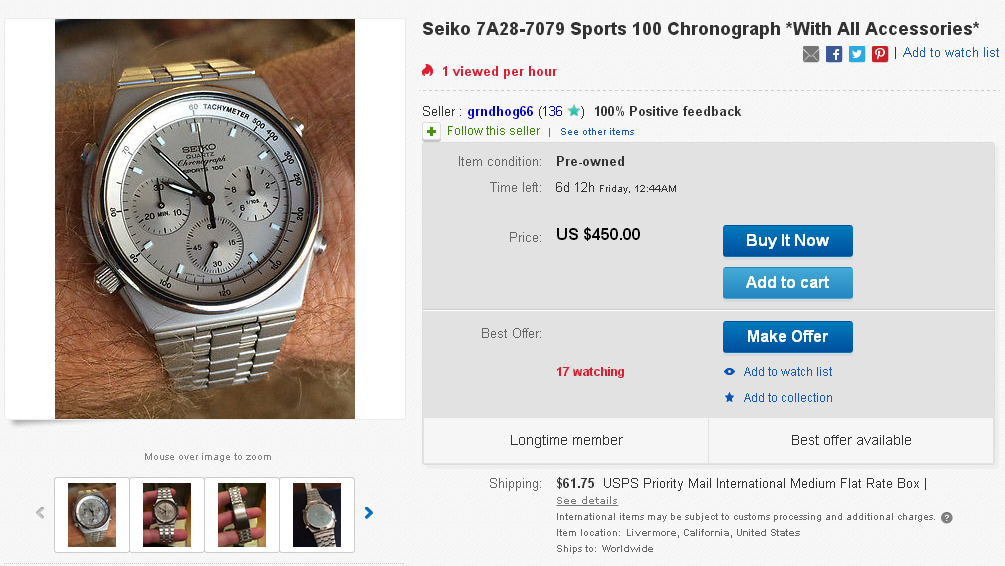 Selling this beautiful Seiko chronograph, from my personal collection. The condition is fantastic, and it includes original box, instruction manual & hang tag. Bracelet is basically flawless, and is full length. All functions are working properly, and hands snap back to zero. 
If you have any questions regarding item condition (or shipping), PLEASE ask before you bid. If you have Zero Feedback, please contact me prior to bidding.
Incidentally, the would-be seller grndhog66 is none other than Groundhog66 - 'Administrator' of the zoo known as WristSushi. 

I got myself banned from there (deliberately) a couple of months back. 

Today, I happened to be searching on ended listings for Seiko 7A28 on eBay.com (looking for something else) and I spotted this ....
Another 'like new' condition 7A28-7079 which sold yesterday, for a mere $140:
http://www.ebay.com/itm/151467495987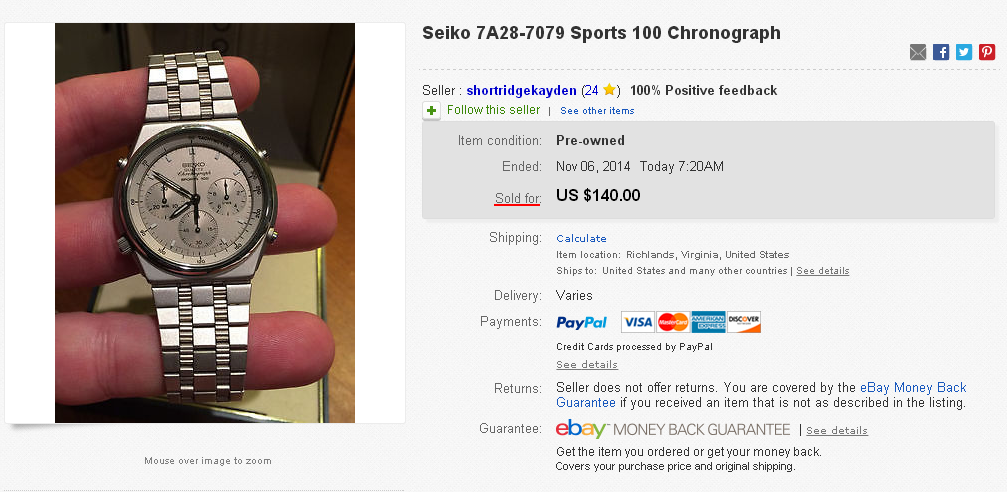 I'm listing my watch thats like new condition never worn its a 15 jewel chronograph watch that is well worth the money just dont like metal bands and dont want to change this one so bid with confidence thank you.

Which reminded me that Spencer Klein had sold a NOS bracelet for a 7A28-7079 for $100 a little over a week ago:
http://www.ebay.com/itm/151452475368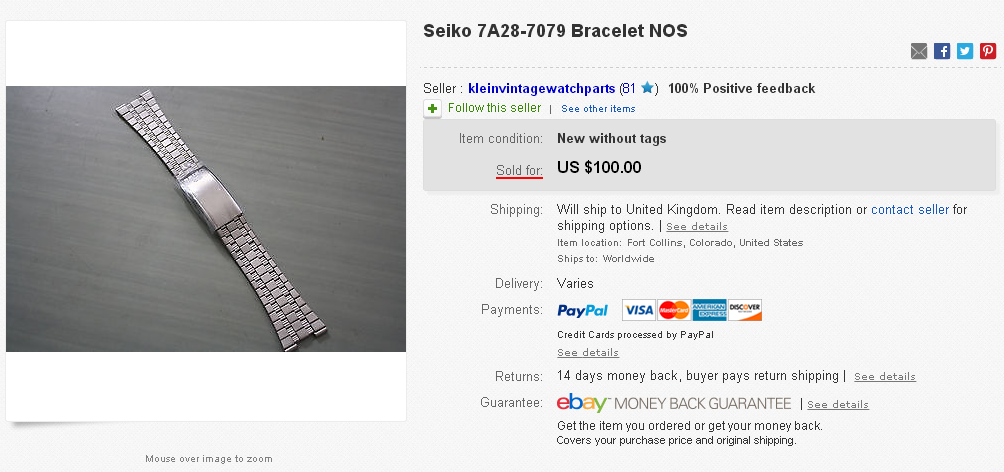 Seiko 7A28-7079 Bracelet. New old stock with 11 removable links!
So what's the 'right price' for a mint condition 7A28-7079 ?