I thought this deserved better than just tacking onto the end of Chris's existing thread:
http://www.seiko7a38.com/apps/forums/topics/show/7398536  Finding Hidden 7Axx 'Gems' amongst other dross watches.
Ebay Germany can still be a happy hunting ground, when looking for poorly titled / described and badly photographed lots ....
Although this one was 'hidden in plain sight' for all to see. The listing appeared last Saturday evening around this time.
http://www.ebay.co.uk/itm/141506665683
The 'job lot' collection included an almost mint 7A28-7000 Ripley Aliens: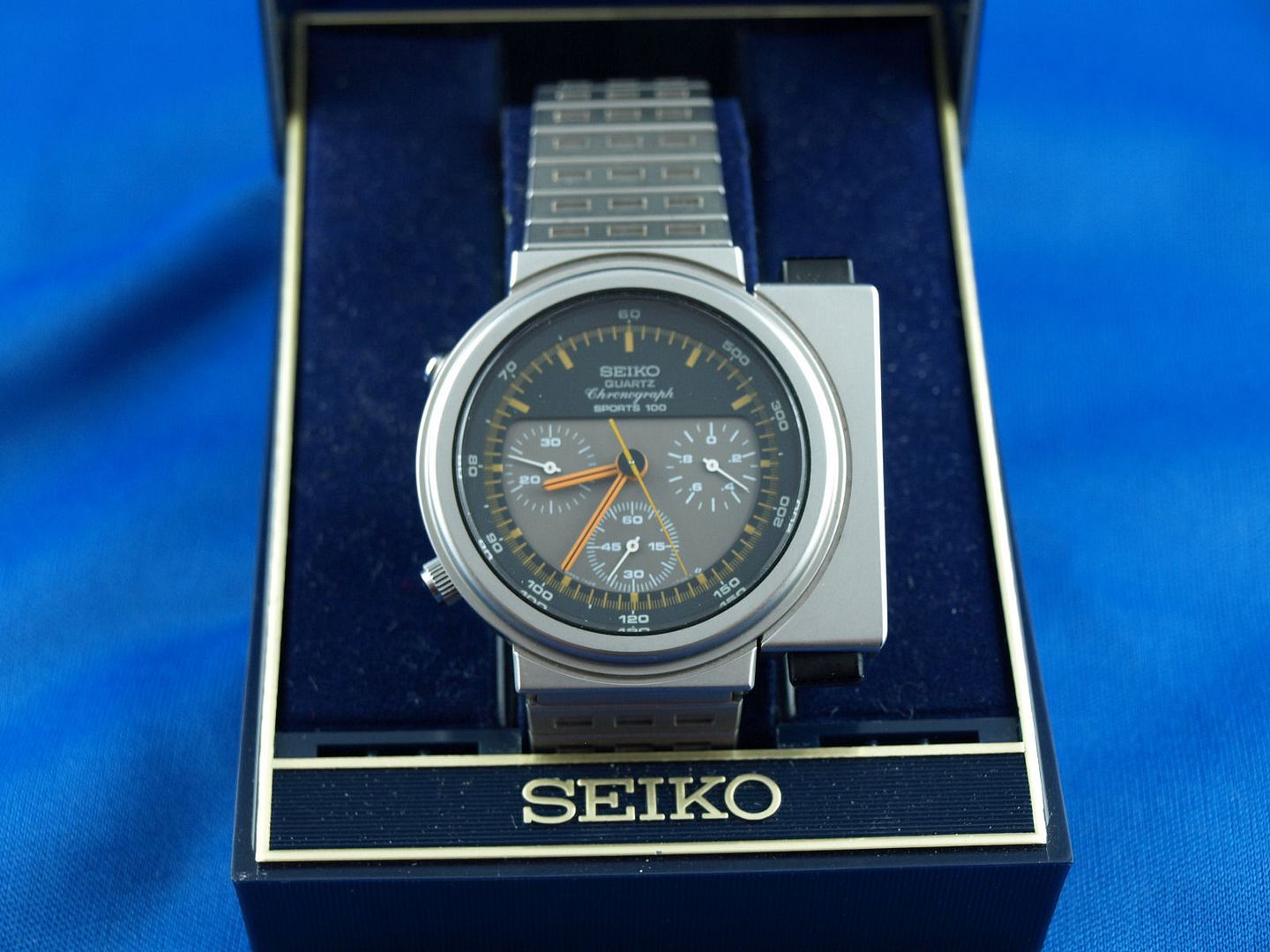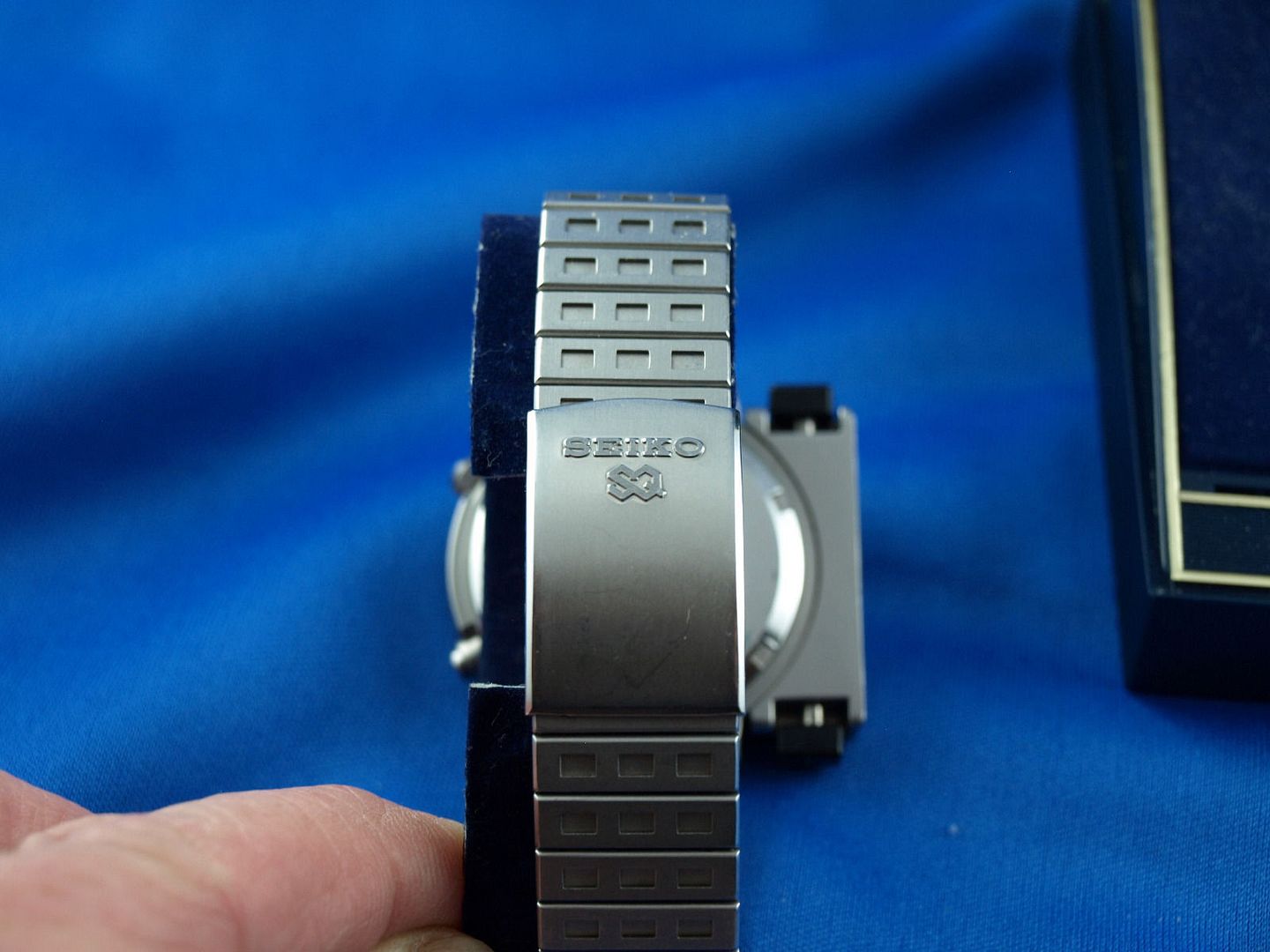 An almost mint (save for the badly scratched case-back) Titanium 7A38-7130: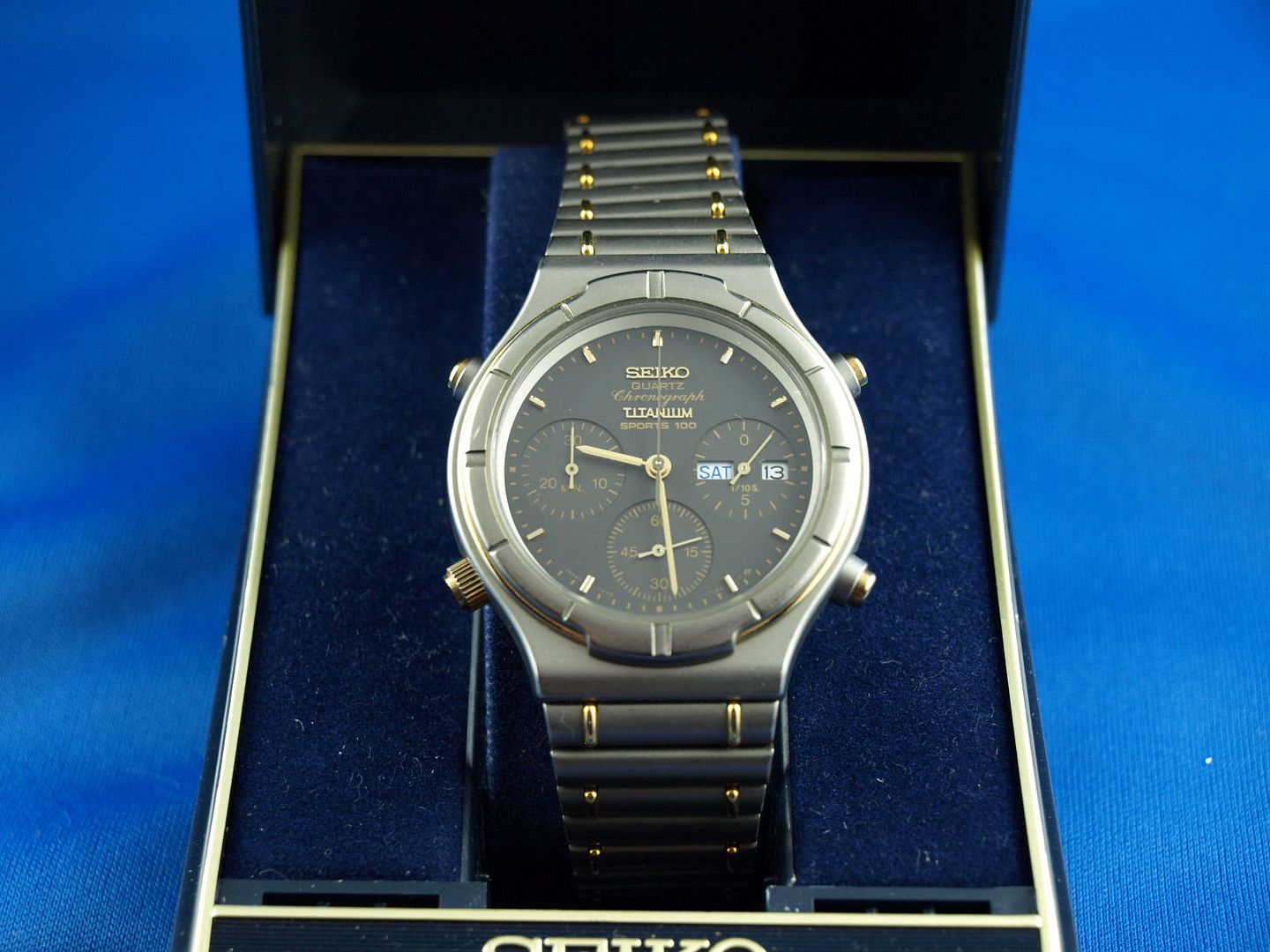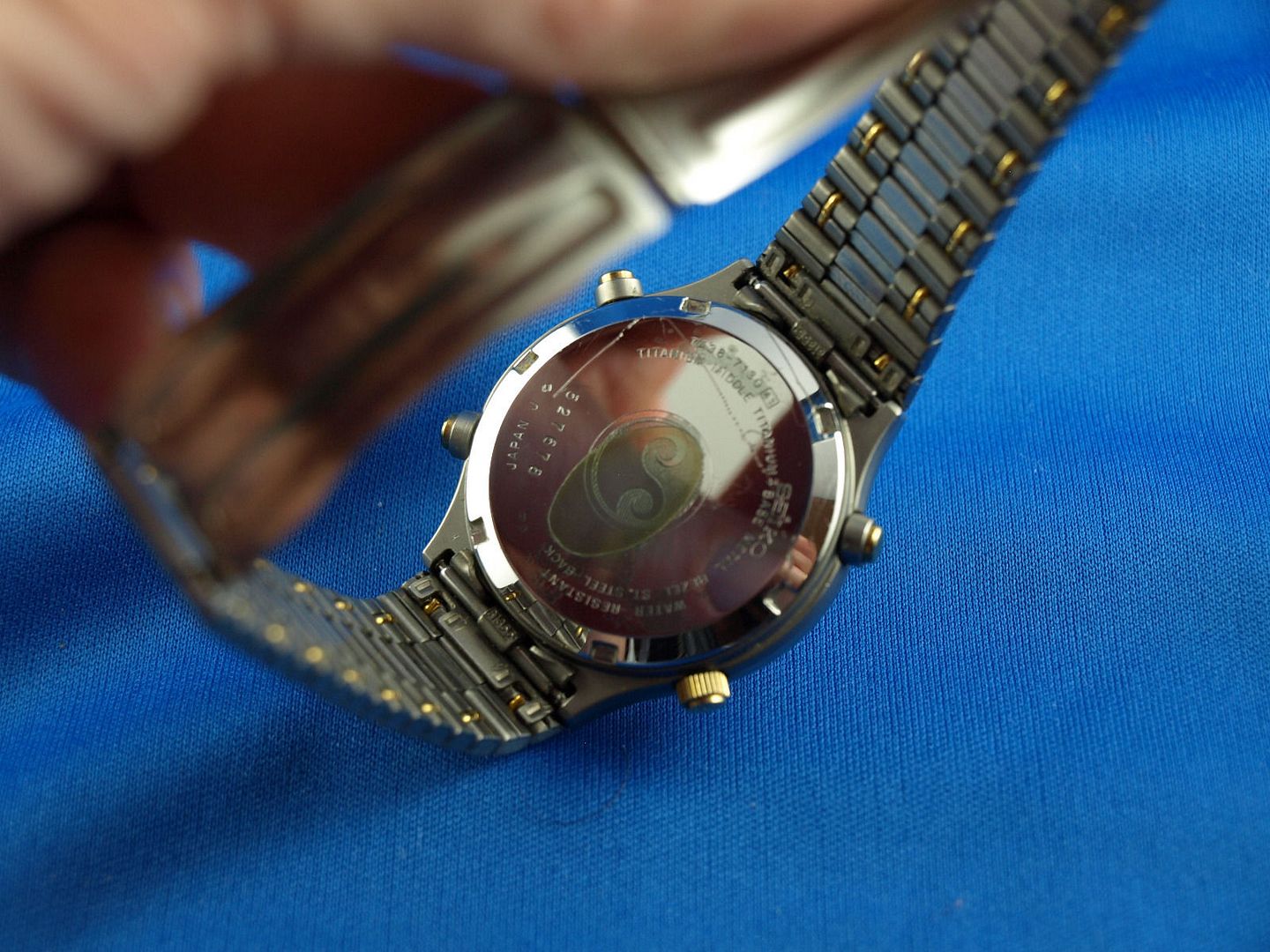 A really nice looking Citizen 3530 (same model as Achim's ?) again almost mint: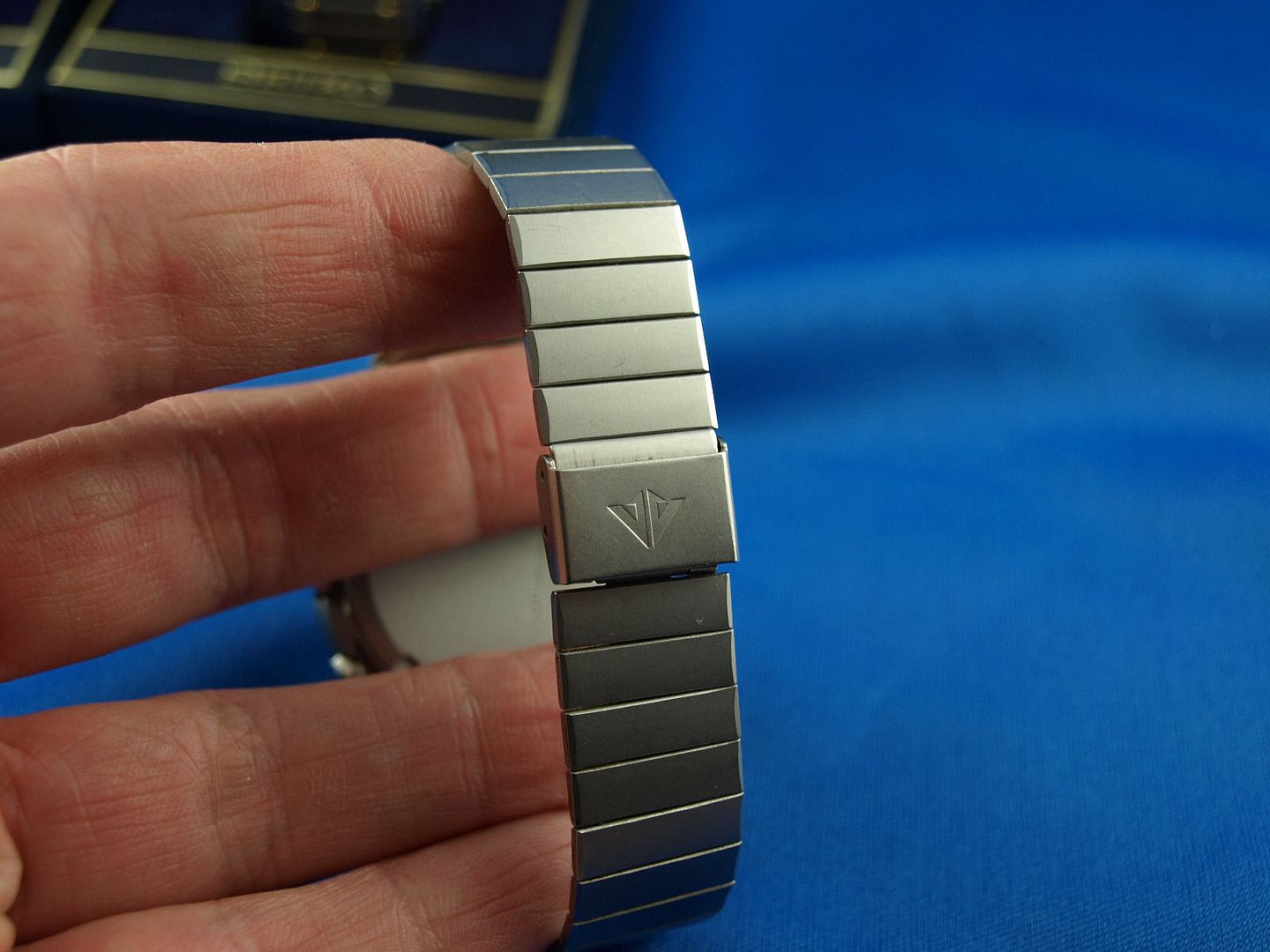 Oh Yes - and a Seiko AGS Kinetic. 
The seller's German description which included all the model numbers:
Hallo Zusammen, 
ich biete hier ein Konvolut aus 4 Uhren an. Ich versteigere alle Uhren als DEFEKT !!! 
Folgende Uhren sind dabei: 
- eine weiße Seiko AGS. Typ: 7M22-6A20 
- eine silberne Seiko Quartz Chronograph Sports 100: Typ: 7A28-7000 
- eine titan Seiko Quartz Chronograph Sports 100: Typ: 7A38-7130
Diese Uhr läuft, allerdings ist die Nullstellung der Stopuhr nicht i.O. und die Minute der STopuhr fnktioniert glaube ich auch nicht.
- eine Citizen Chronograph Alarm: Typ: 3530-351274TA
BIS AUF DIE TITAN-UHR KONNTE ICH DIE FUNKTION NICHT TESTEN !!! 
ALSO NOCH EINMAL, ALLE UHREN BIETE ICH ALS DEFEKT AN !!!!
Die Uhren sind alle Mitte der 80er Jahre gebaut worden. Ich versende sie mit original Box. 
Die Uhren sind aus einem Familiennachlass. ICh biete auch noch andere Uhren an. 
Ich versende die Uhr als versicherten Versand. Versand trägt der Käufer ! Abholung ist auch möglich. 
Ich verkaufe den Artikel nach besten Wissen und Gewissen. So wie ich ihn auch erwarten würde. Trotzdem muss ich darauf hinweisen, dass es sich um einen Privatverkauf handelt und ich jegliche Garantie, Gewährleistung und Rücknahme ausschließe. Danke !
When translated, might have put off a few potential bidders:
Hello everybody, 
I offer here a bundle of 4 watches. To auction as DEFECTIVE all watches !!! 
The following watches are: 
- A white Seiko AGS. Type: 7M22-6A20 
- A silver Seiko Quartz Chronograph Sports 100: Type: 7A28-7000 
- A titanium Seiko Quartz Chronograph Sports 100: Type: 7A38-7130
This clock is running, but the zero position of the stopwatch is not OK and I don't think the stopwatch minute functions.
 - A Citizen Chronograph Alarm: Type: 3530-351274TA 
TO THE TITANIUM CLOCK I COULD NOT FUNCTION TEST !!! 
SO AGAIN, ALL WATCHES OFFER ME AS FAILURE TO !!!! 
The watches were all manufactured in the mid-80s. I will ship with original box. 
The watches are from a family estate. I'm also offer other watches. 
I ship the watches as insured shipping. Shipping, the buyer! Pick up is also possible.
I sell the items to the best of my knowledge and belief. Just as I would expect it too. However, I must point out that this is a private sale and I exclude any warranty, guarantee and return policy. Thank You!