We've got a few threads that include discussions about the gold-tone 7A28-7029 SPR014J .... (this earlier one sprung to mind).
Maybe it wasn't the the first 7A28 model Seiko released (per the sales code), but it featured strongly in their 1983 sales campaigns.
.... As the World's First Analog(ue) Quartz Chrongraph.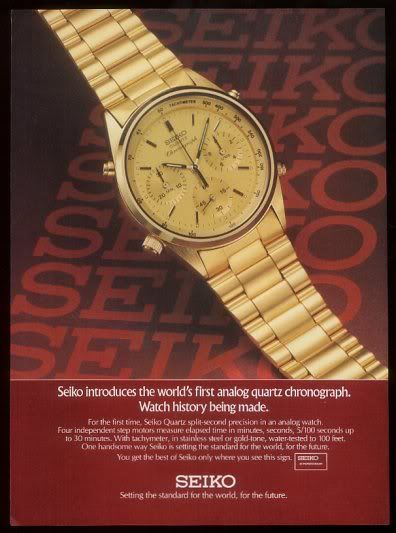 It appears that Seiko also produced a special 'simplified' instruction leaflet as part of that intial campaign.
I remember seeing them on eBay before, in the dim and distant past - but not for a long time.
US Seiko collector Dan Braun - nothn2luzz listed one on eBay overnight:
http://www.ebay.com/itm/191662634726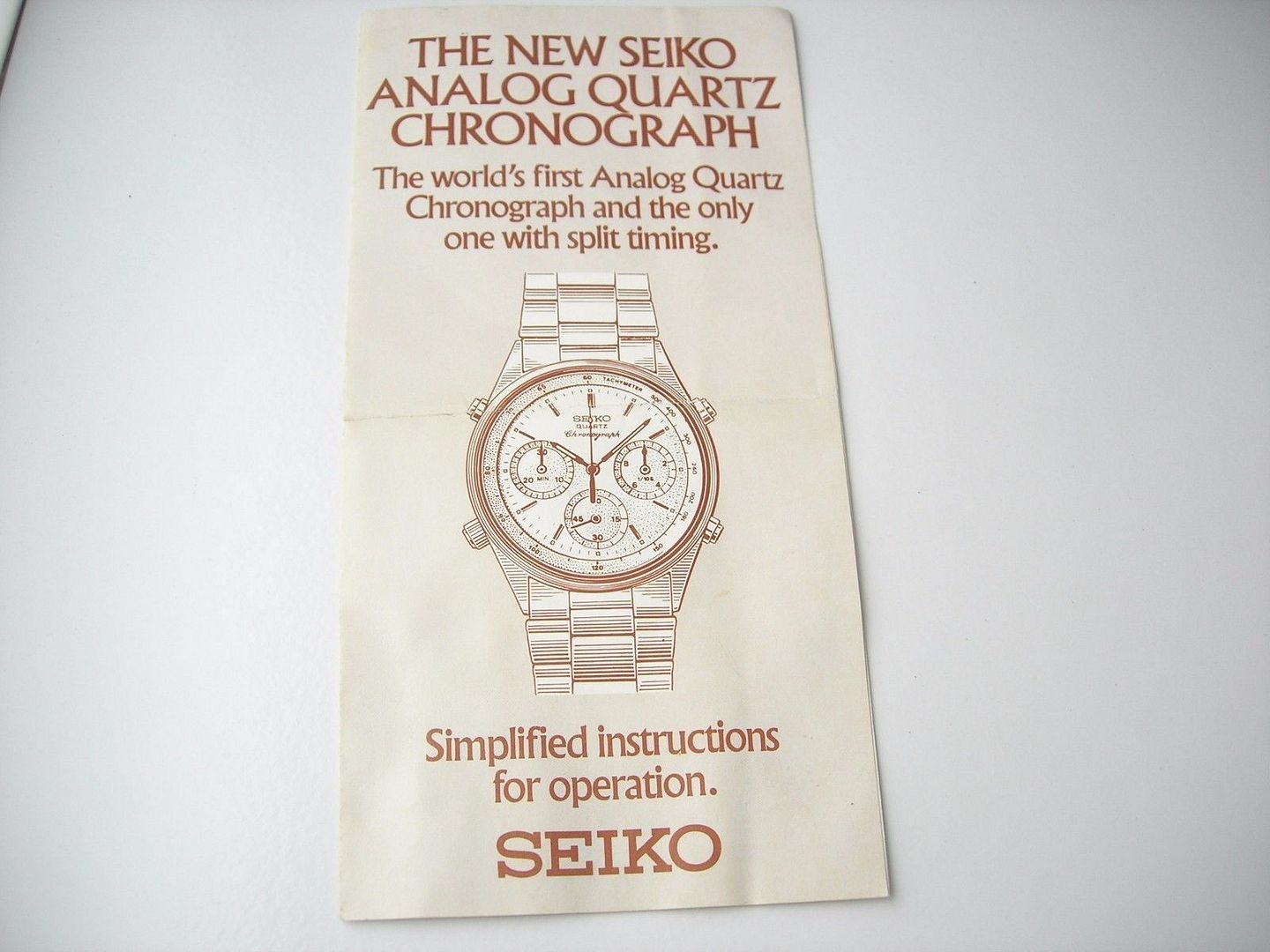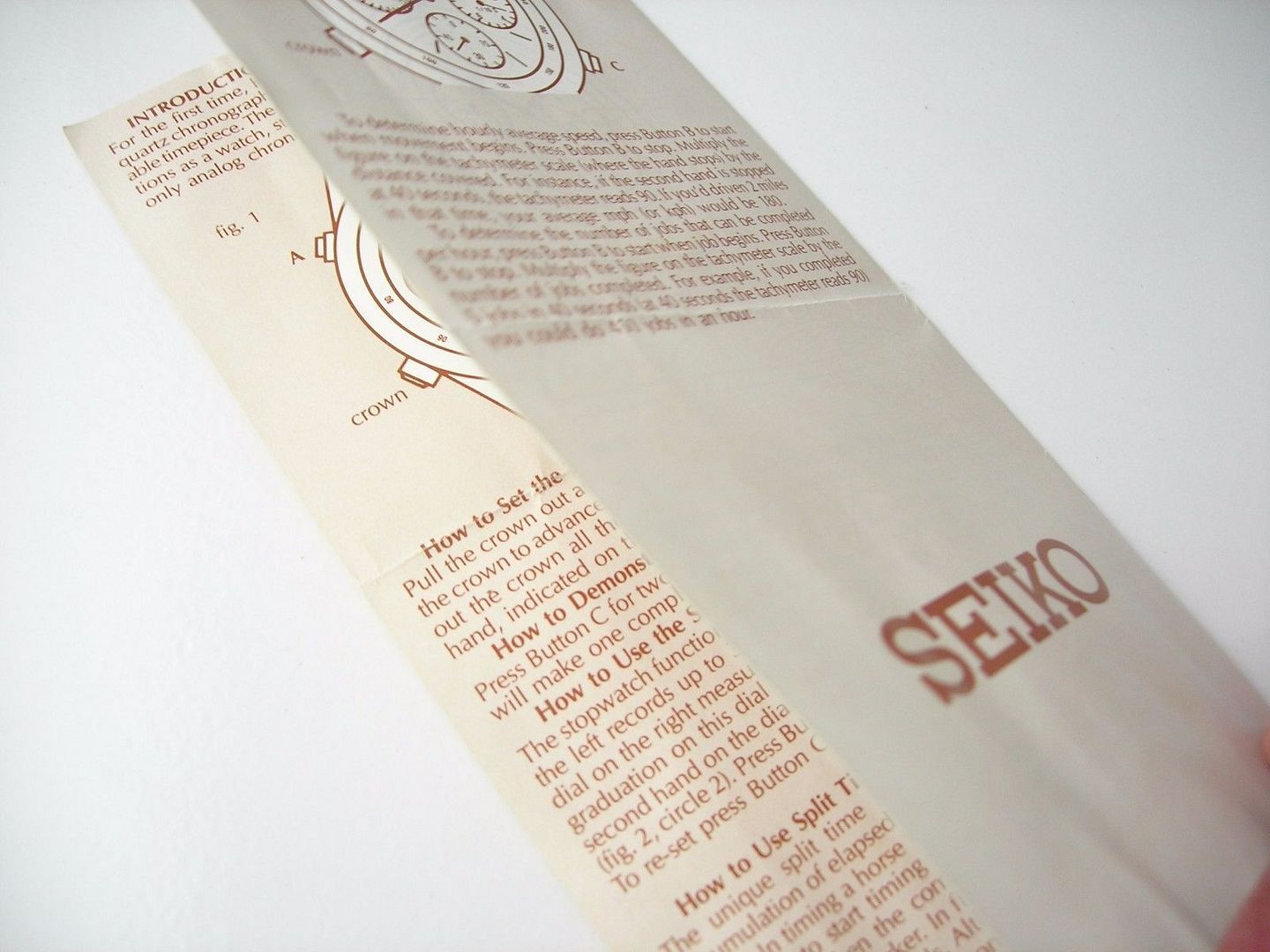 $25 may seem a bit steep for a 32 year-old bit of folded paper, but if I owned a mint or NOS 7A8-7029, I personally wouldn't hesitate.