Hello, Nigel.
Firstly we need to clear up the confusion over the model number of your watch. The 7A38-7080 is a black chrome coated 'Diver' with an all black dial. If the watch you're referring to is the one shown in your profile photo / avatar, that's a stainless 7A38-7060 (SAA015J). Check the case-back and you'll see it's stamped 7A38-7060. The dial part number printed at the bottom is 7A38 708L (actually p/n 7A38708LXS17 in full), which is maybe what is confusing you.
Yellowing / staining of the silvery white 708L dial is less common. However you'll often see it on the 710L dial used in the stainless 7A38-7190 and stainless 7A38-7280/9. There's a particularly bad example of it on eBay at the moment, offered by a Romanian seller:
http://www.ebay.co.uk/itm/321860651441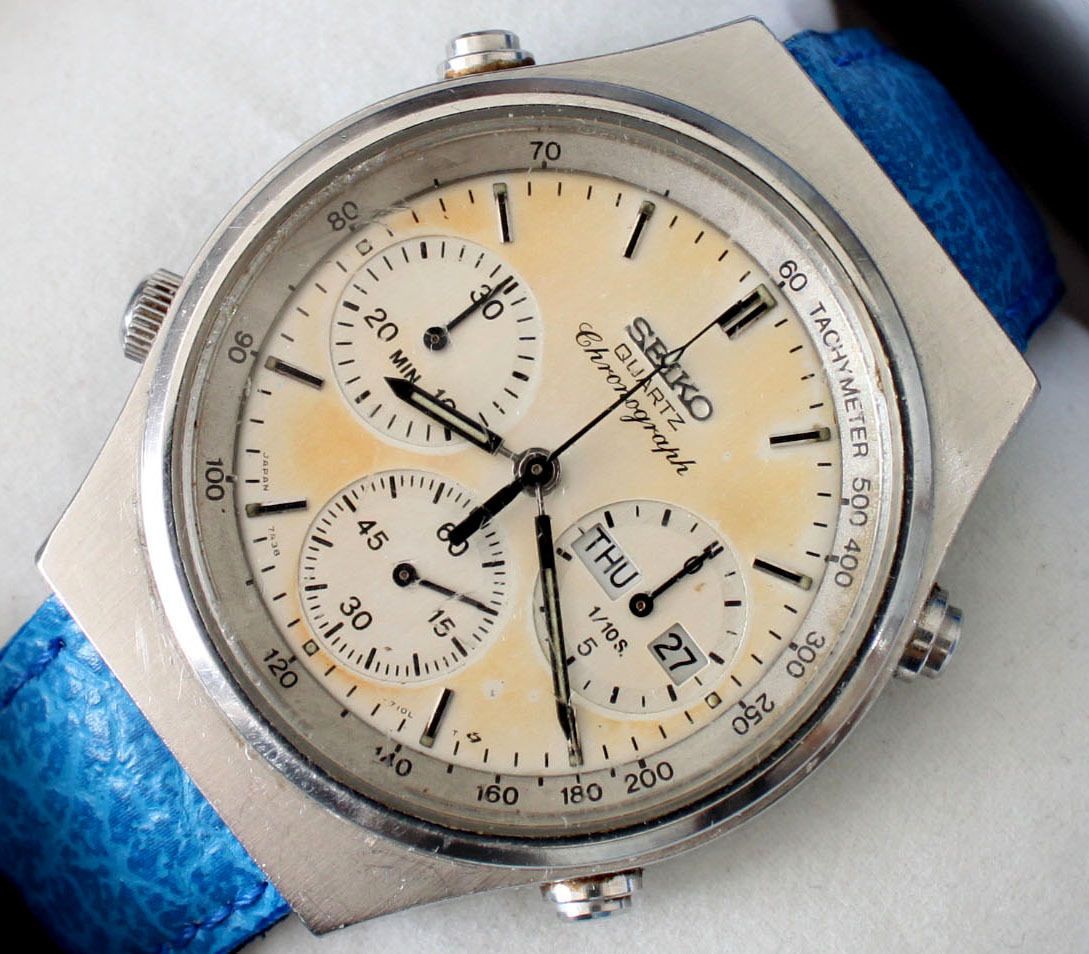 He describes it as: rare Seiko 7a38 quartz chronograph men's watch nice yellowish dial day date 1/10. 
As you've correctly surmised this yellowing is caused by moisture ingress. Problem is that the yellowing is very likely happening under the dial lacquer. Have a read of this thread about a similar coloured 702L dial in a stainless 7A28-7020.
http://www.seiko7a38.com/apps/forums/topics/show/12662094-some-light-7a28-restoration-possibly-

What Calum is proposing is a little drastic, I'll grant you. 
My own (minimal) experience of attempting to 'clean' a 7A38 708L dial is documented in another thread:
http://www.seiko7a38.com/apps/forums/topics/show/12794459-shooting-the-breeze-random-ramblings-just-yours-truly-thinking-aloud-

I would be VERY hesitant about using any strong chemical (even in diluted form) - particularly Ammonia to clean your dial.