G'dday Sam and Welcome to the forum. 
The Kamatz 517000 is an unusual choice for a first watch, because of its quirky looks. But inside it's just like any other Seiko 7A38. The only real external difference is the screw-down crown, which because of the crown guards can sometimes be tricky to operate.
The reason the chronograph hands are off centre (and keep returning to the same wrong position, when re-set) is probably because someone replaced the battery. You'll nearly always have to re-set at least one or two of them after a battery change.
See Page 10 of the 7A38 User Manual: http://www.seiko7a38.com/Seiko7A38-UserManual-Scan.pdf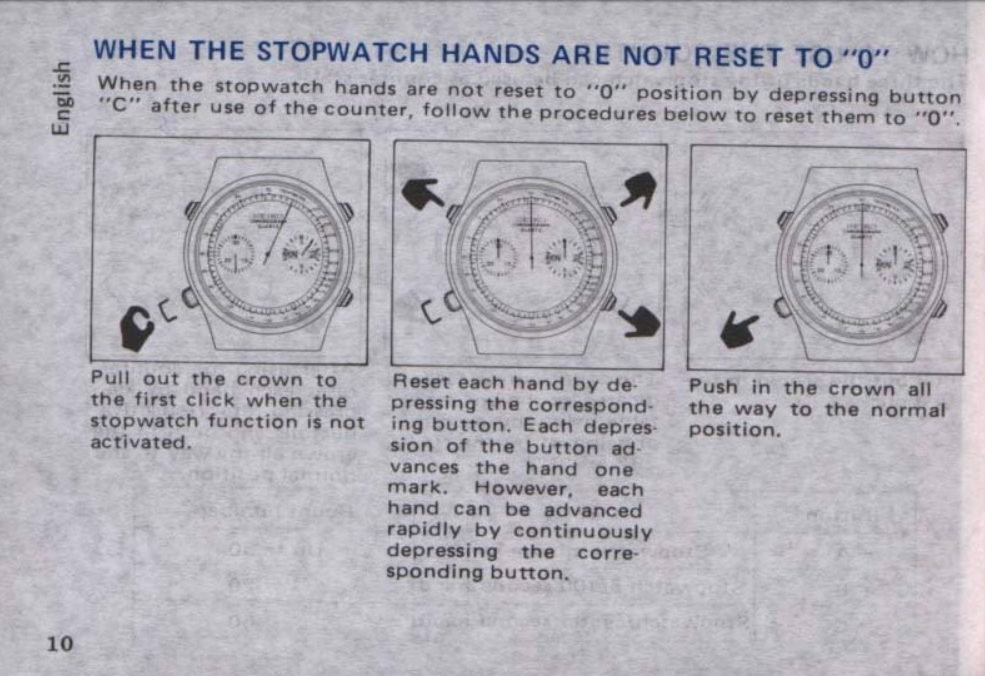 Make sure that you've fully unscrewed the crown and then push it back in the first 'click' position (same as the setting position for the day / date), before following above instructions. Once you're happy that you've correctly re-set the hands to Zero, push in and screw the crown back down and try the in-built self test. Hold the pusher at 4 o'clock in for two seconds. All 3 chronograph hands should complete one revolution and return to their starting point.
Not quite sure what you mean by:  it seems to skip a second or 2 when I start the stopwatch again. 
If you're referring to the centre seconds sweep hand not moving off it's mark straight away, this might be a sign that the watch needs a service. The drag can be caused by old sticky oil in the jewels. Then again, it might be high electrical resistance that needs to be overcome - dirty contacts or previous minor acid damage to the PCB caused by an old leaking battery. Keep using the stopwatch function. It may get better with regular use.