Apart from a recurrence of  Webs Your request timed out. Please retry the request glitch when attempting to create or edit a post, for most of this week, it seems we have a new error message to contend with, which crops up with even greater frequency.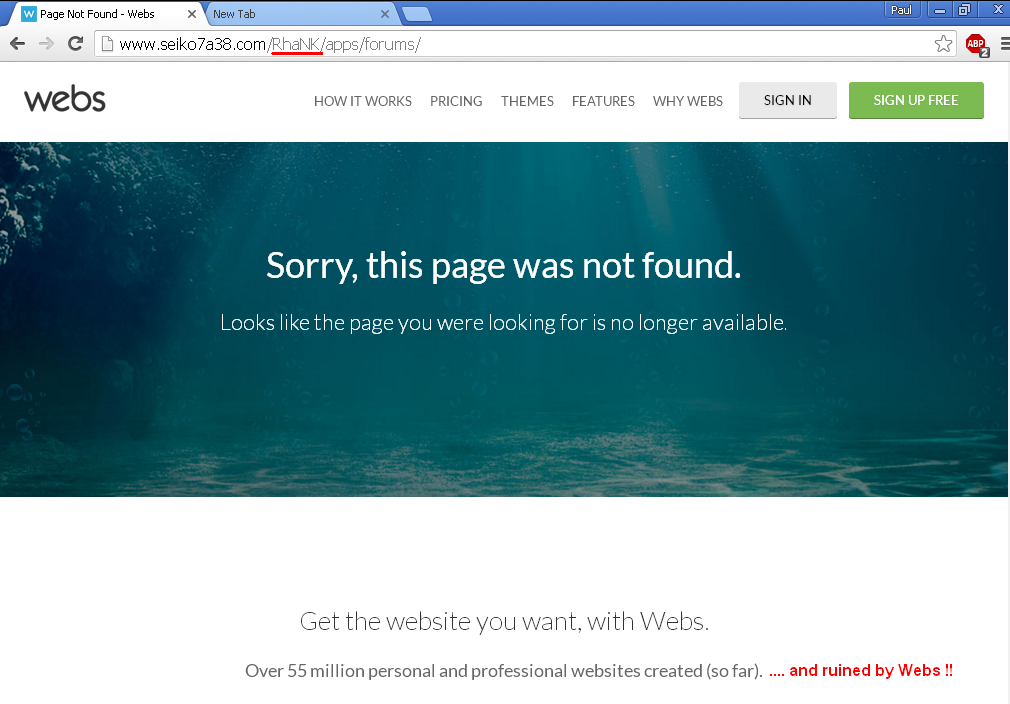 Trust me, the page - indeed the whole site, is still there.
What is happening is that somehow 5 extra spurious characters (and an extra slash / ) are being inserted into the URL, between www.seiko7a38.com/ExTRa/apps/forums. Deleting these spurious characters allows you to see the page.
Having put up with this even more frustrating error message (and worked around it) for the best part of this week ....
I am about to contact Webs (complete and utter lack of) Support and give them a piece of my mind !