From memory, and the manner in which I'd captioned the photos (as 'AndYetAnother'), that  NOS 7A38-7070 was the 4th example of this model to be listed on eBay in December 2016 - but it wasn't the last. Here, hopefully in some sort of chronological order are the other 'lesser' examples which sold last month.
The first, which was listed by an eBay seller from the Dominican Republicin the first week of the month, had already been referred to by Rob Benham in a post in Nigel's 7A38 Brothers thread: I expect you know, but one just made a fair price on the bay. Nice.
The listing included a total of 22 photos (12 eBay hosted images and 10 more in a gallery embedded in the description). Incredibly the seller was offering to supply more !
 Many, particularly the 'head on' views were quite similar, so I've only uploaded 12 of them.
All 22 of the seller's images can be viewed here: http://s1246.photobucket.com/user/chronodiver_watch/library/38_Diciembre
http://www.ebay.co.uk/itm/311753818249
SEIKO Chronograph Sports 100 Day Date Rotating Bezel S/Steel Cal.7A38 Tachymeter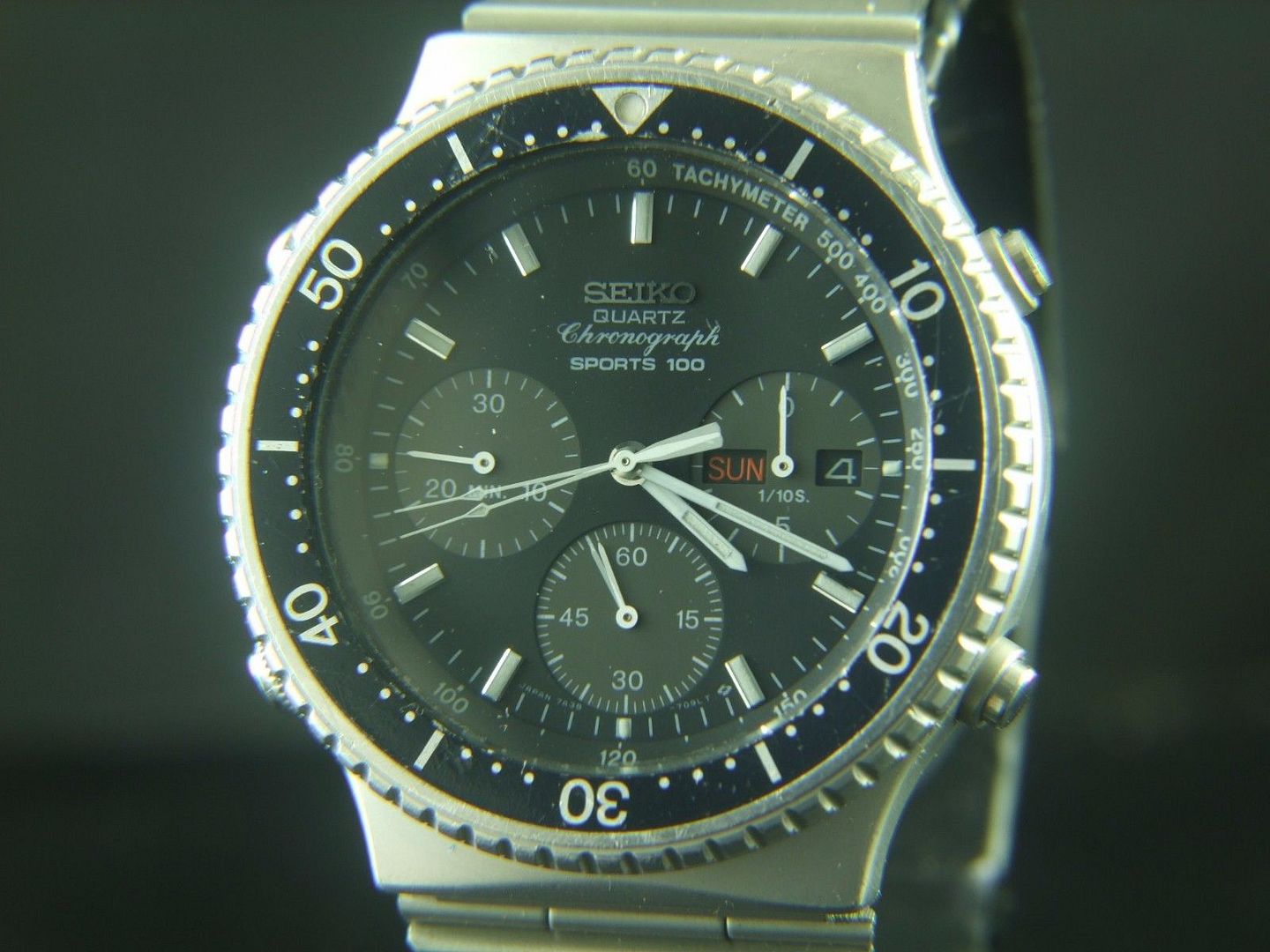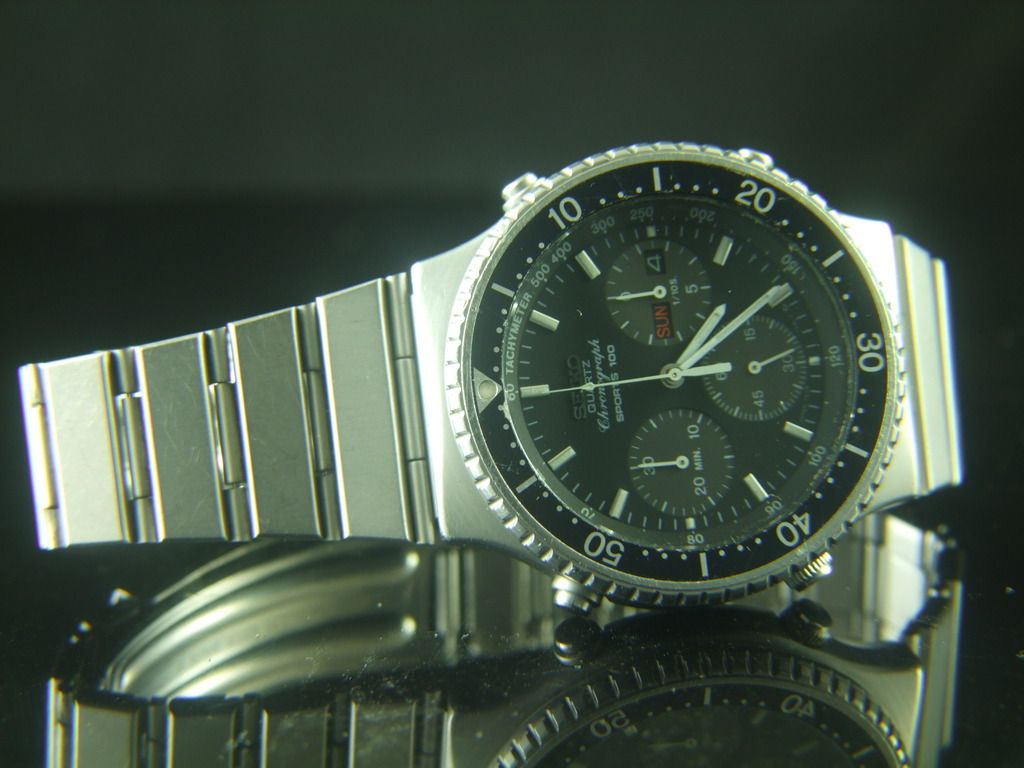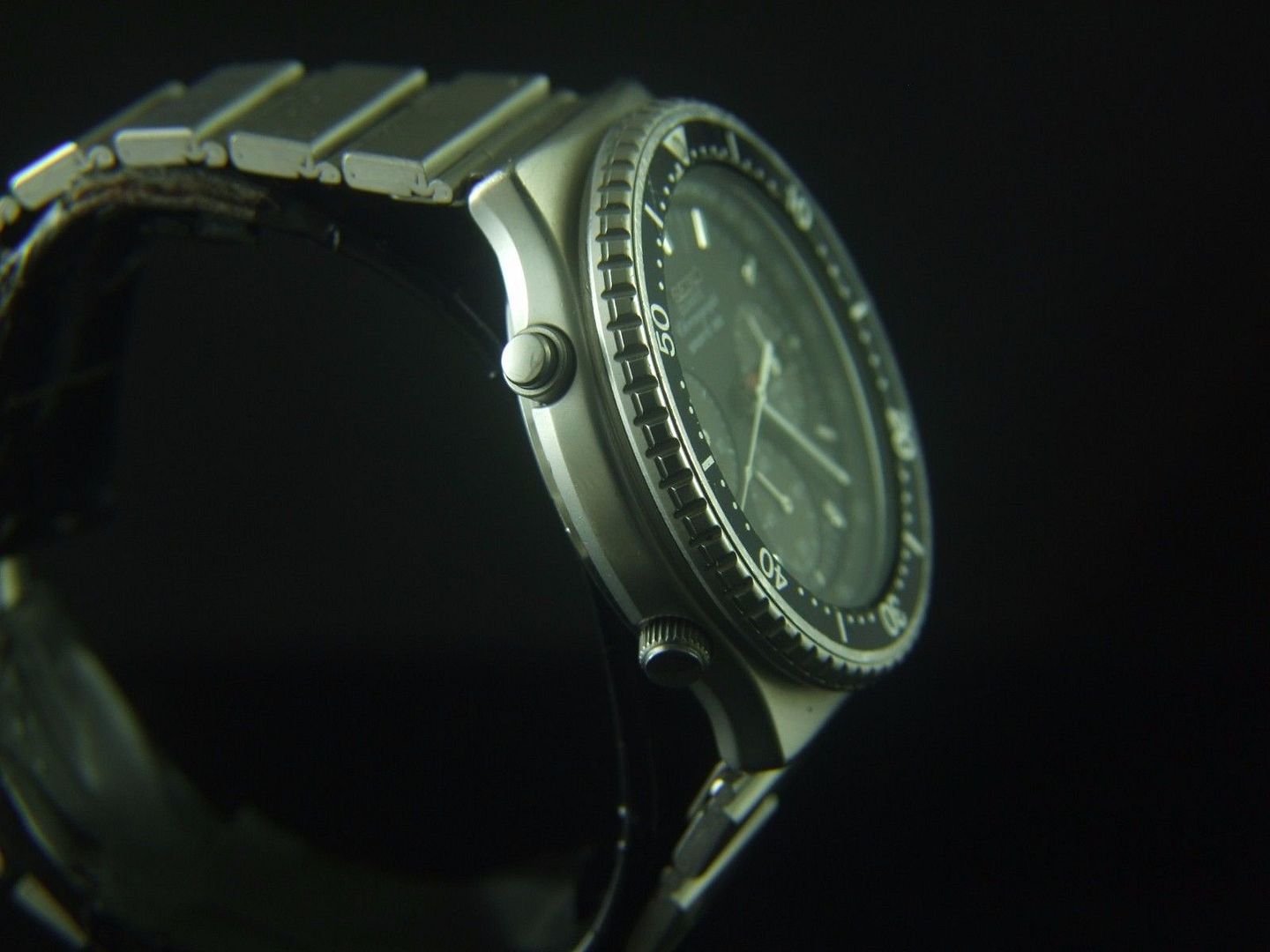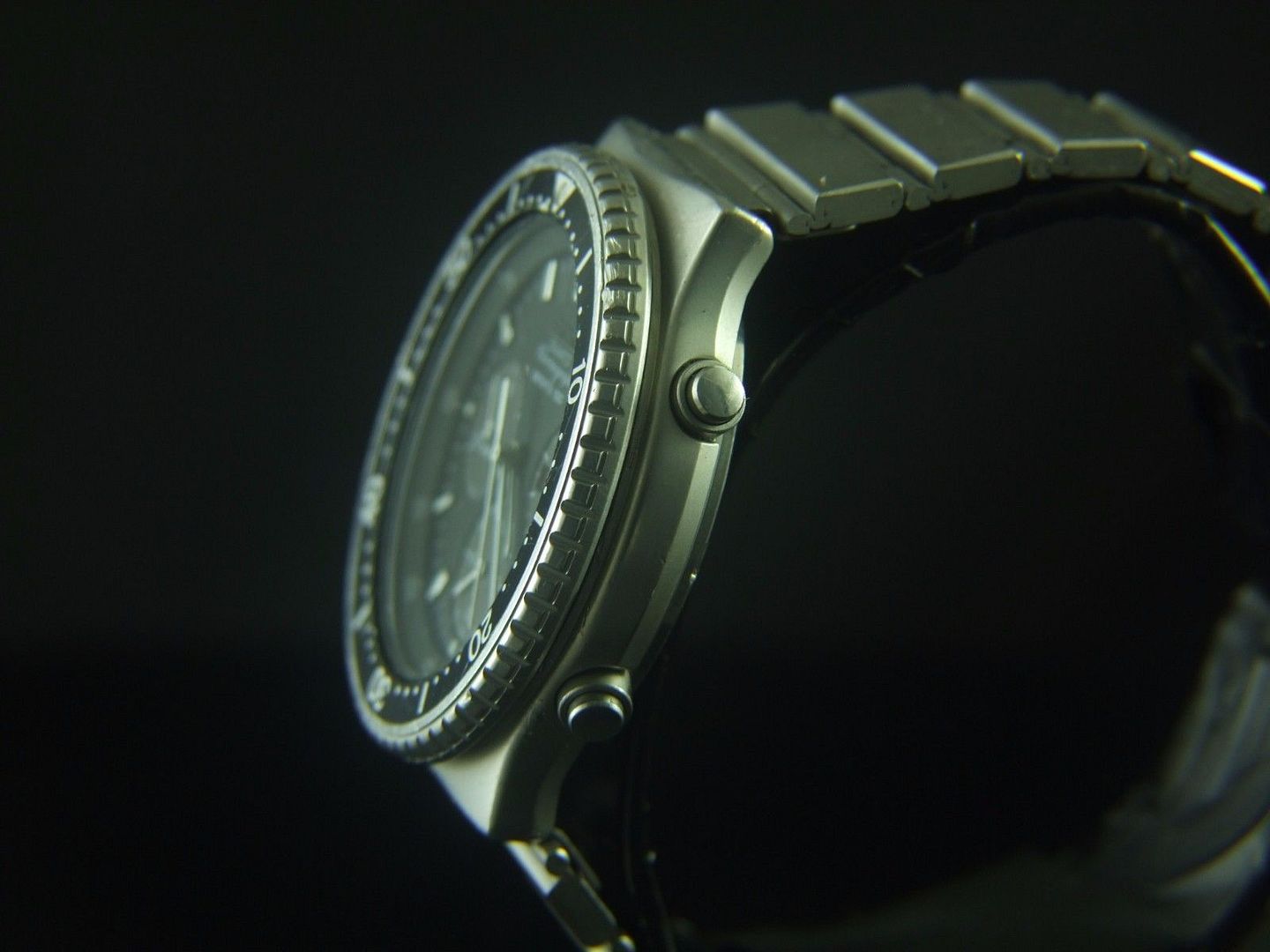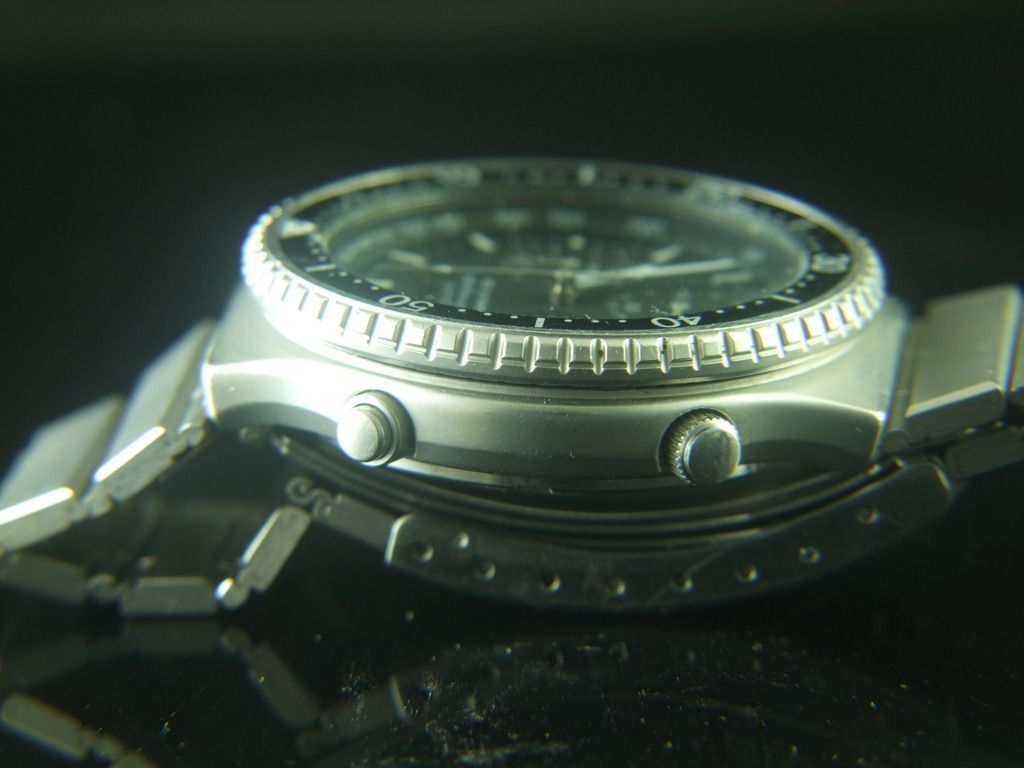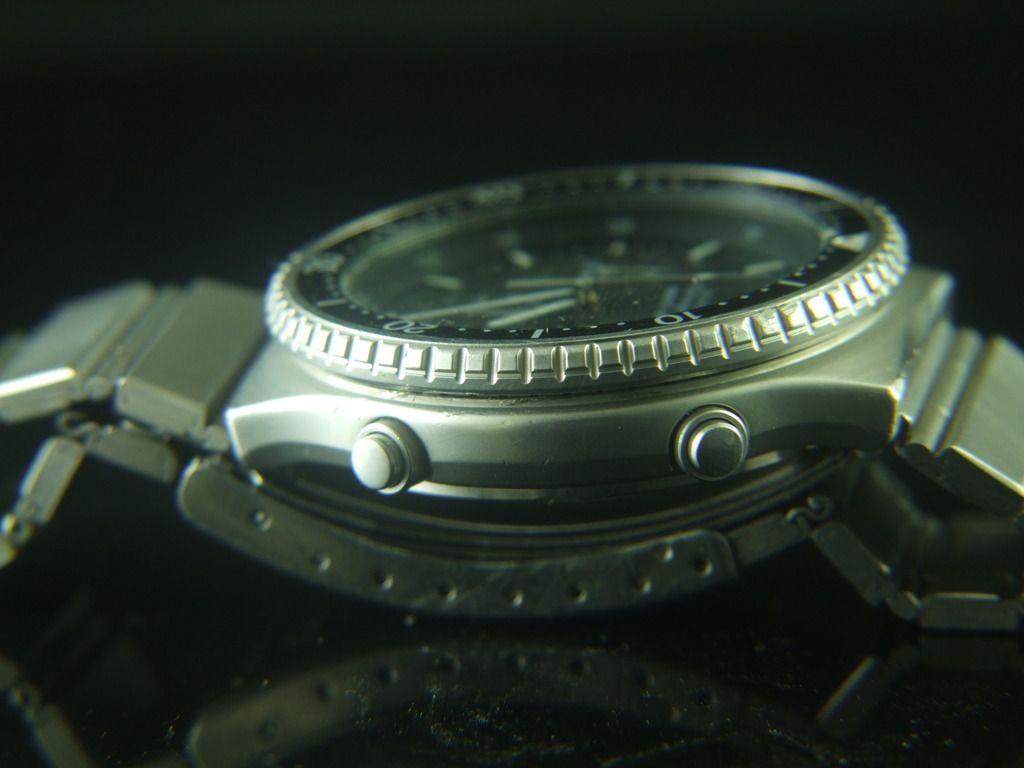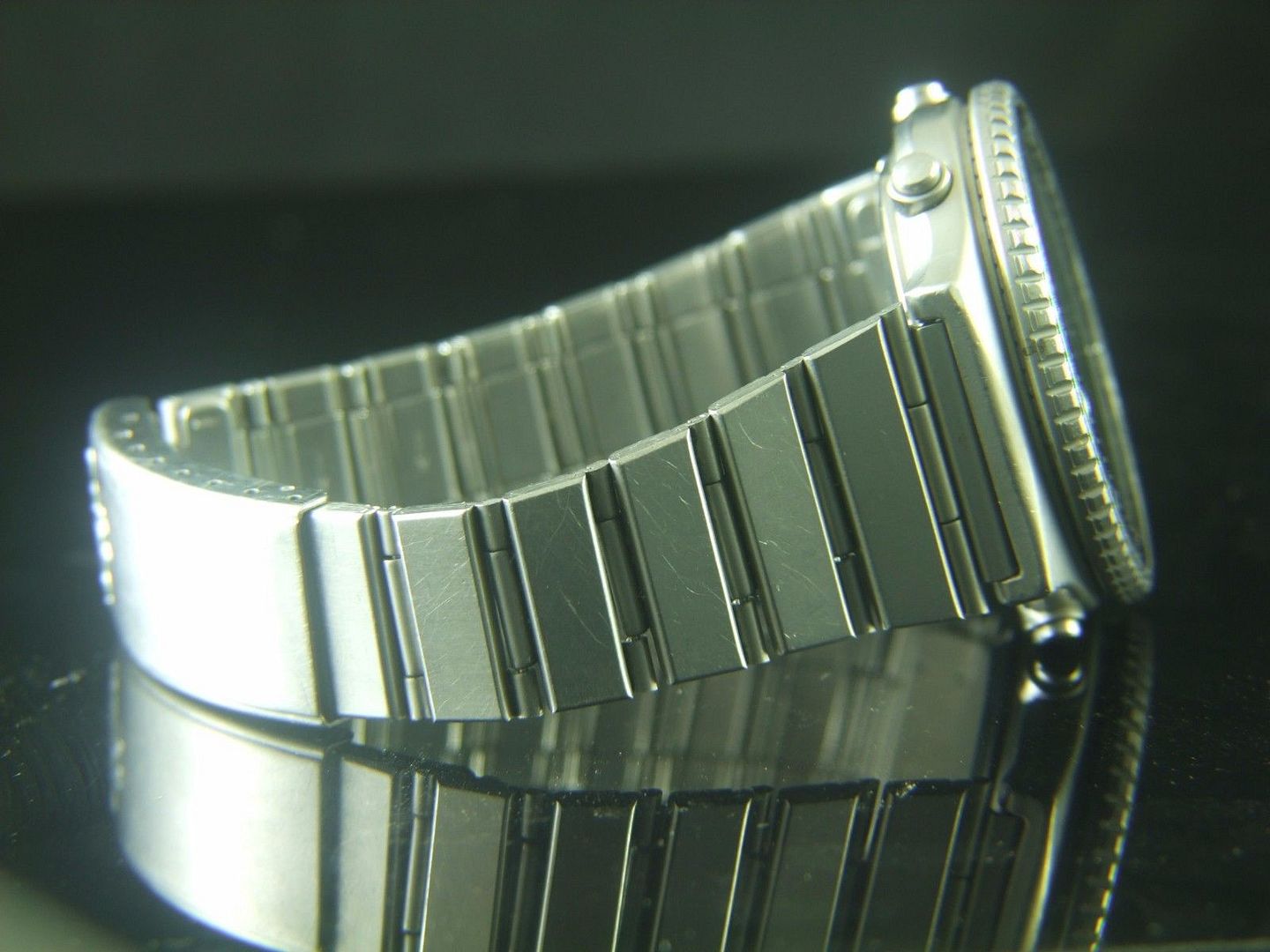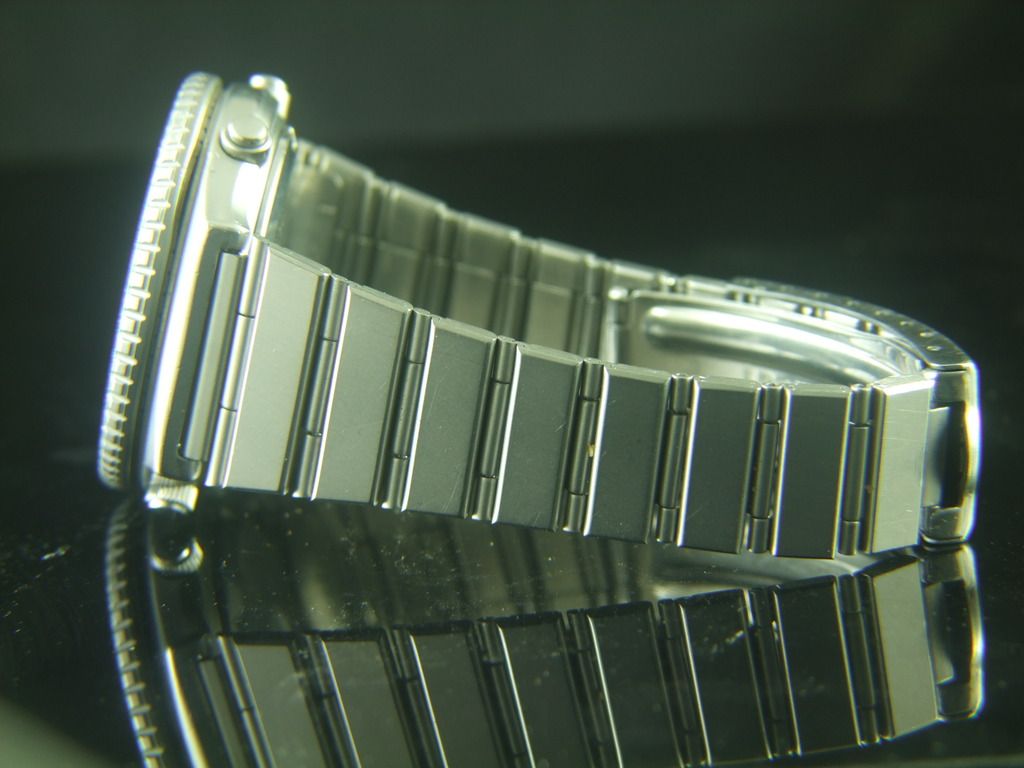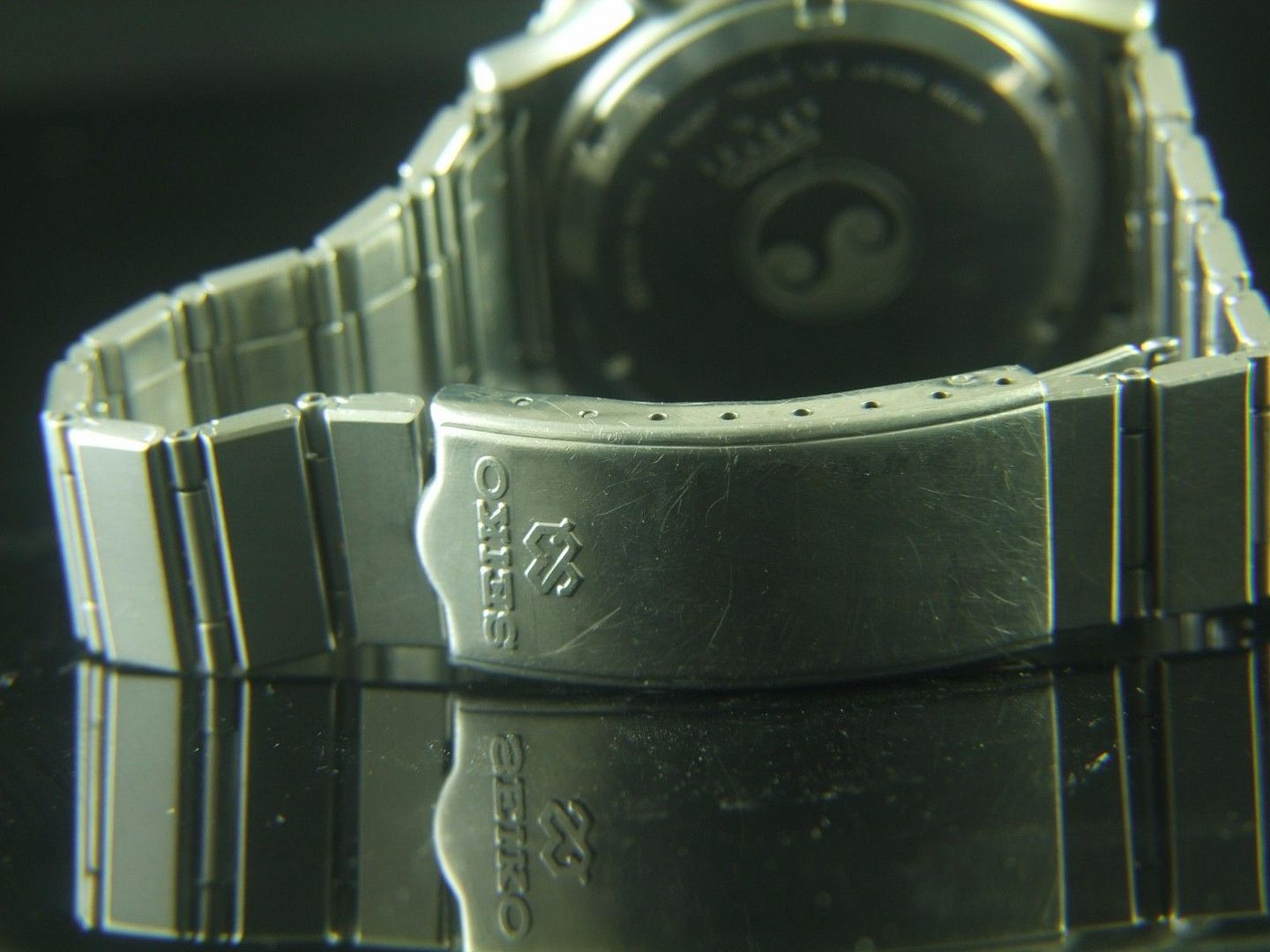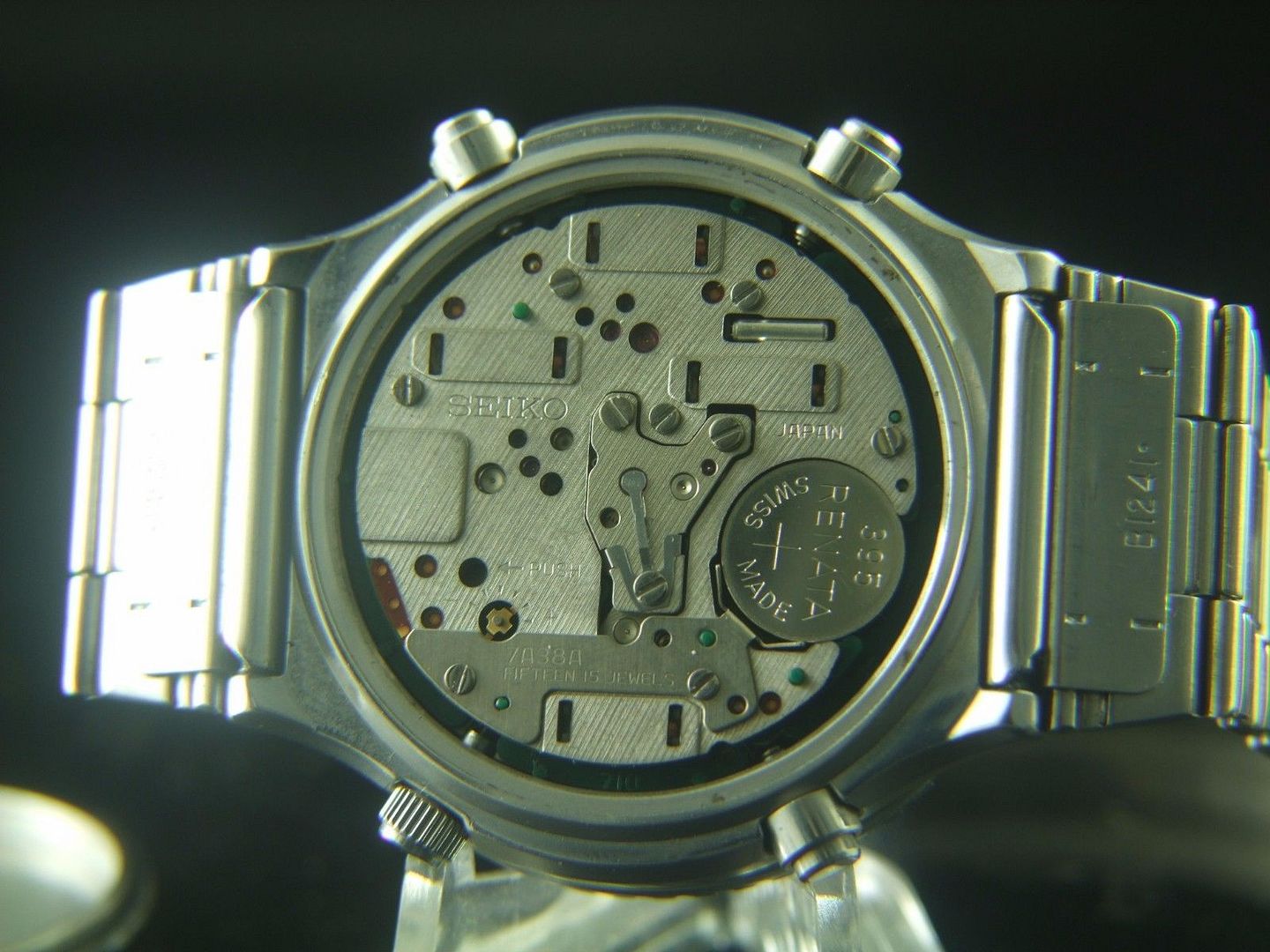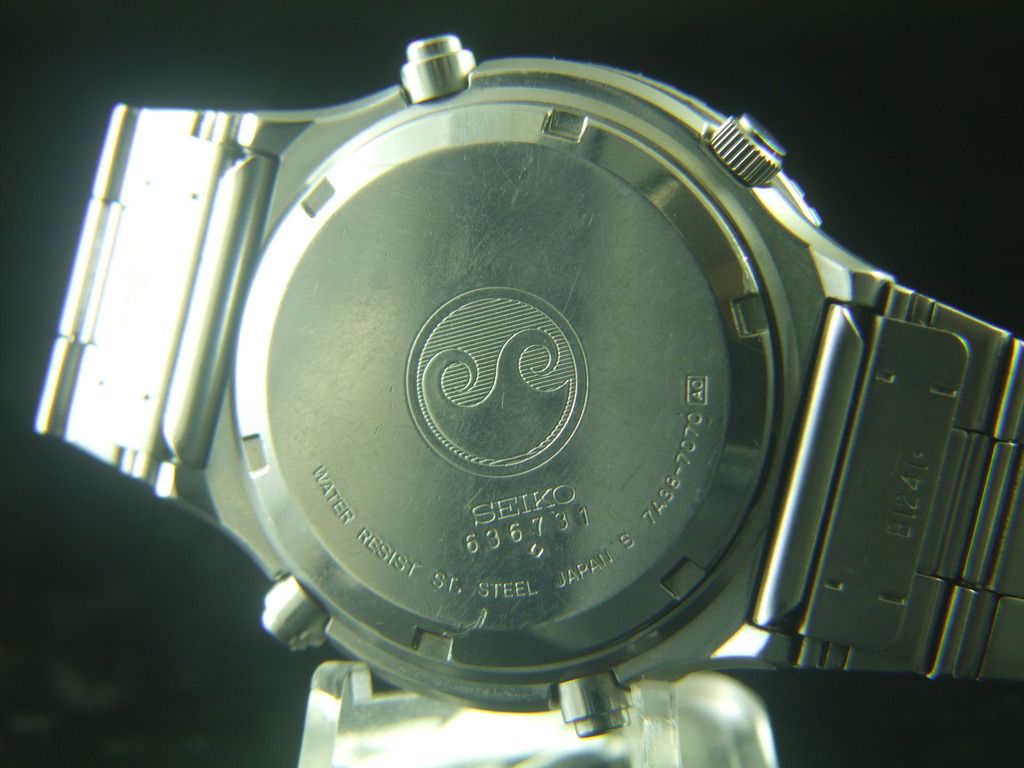 Watch is working great keeping good time. Quartz movement working properly.
stainless Steel Case
Chronograph/Day Date functions are in good working order
some scratches and dents for time and wear
fresh new battery.
Authentic Seiko Bracelet with engrave/Branded Seiko Logo 
please see pictures for more details 
see pictures below for more cosmetic conditions
if you need more info or any Picture please ask glad to help and answer any questions you may have. 
All items sold at auction are sold "AS IS".
I do my best to describe each item completely and post clear and detailed photos.
IF YOU NEED MORE INFO PLEASE ASK GLAD TO HELP 
ITEM WILL BE SHIP FROM DOMINICAN REPUBLIC I USE A PRIVATE COURIER THAT ALLOWS ME TO USE THE USPS SERVICE THAT WAY I CAN KEEP FRE SHIPPING FOR THE U.S. AND ECONOMY SHIPPING
FOR THE REST OF THE WORLD,TRACK NUMBER WILL SHOW MOVEMENT BETWEEN 3 TO 4 DAYS AFTER THE TRACK NUMBER IS PROVIDED PLEASE BE PATIENT THE PARCEL IS TRAVELLING IN THOSE DAYS
Manufacturer:Seiko Chronograph 100
Diameter: w/o crown : 40mm
Lug to Lug Tip: 42 mm
Dial Color: Black
Movement Type:Quartz Chronograph Day Date 7A38 15J 
If you still feel you need more information's for confident buying, then please contact us.
We guarantee all items to be 100% authentic and as described unless otherwise noted.
Pictures represent a major part of item description - Selling the item AS IS and without returns or refund.
I have not cleaned or serviced these watch or movement and have no idea when a service was done to it.
Remember these item is vintage (15 to 30 Years or More).
I cannot guarantee that is working a 100%.
We sell USED vintage watches. Watch has not been checked for timing accuracy, even though it runs - it may keep time well or it may need servicing.
Item is a pre-owned,no guarantee, box or papers provided.
This Item has some wear on the case, crystal and Patina on hands and dial.
The item will have visual and physical cues typical of an item that has been used and handled.
The photo's give a really good sense of the style and condition of this Item.
Any defects not mentioned but visible in the pictures will be considered as described.
If you have any doubt, enquires or need more information, then e-mail us BEFORE you bid.
Please bid only if you intend to purchase this item.
If there is a problem with any item you receive, Please contact me before leaving negative feedback. I should be able to resolve most problems.
That one sold on 9th December for $275 (approx. £224) after 24 bids. The listing received 350 views while it was active.
http://www.ebay.co.uk/itm/311753818249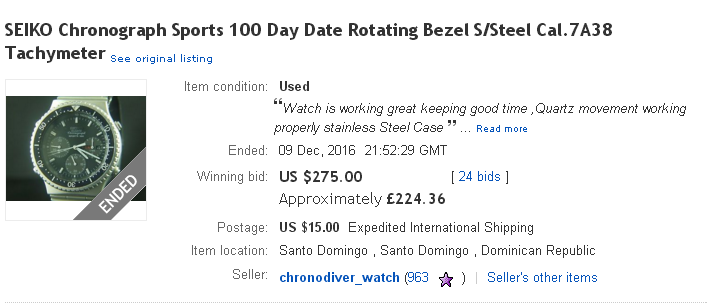 ---------------------------------------------------------------------------------------------------------------------------------------------------------------------
Scratch the 'hopefully in some sort of chronological order', bit  - I'm actually skipping a couple (for now) for reasons that will become apparent in ensuing posts. 
 Here's the 'next' one listed by a US eBay seller in the third week of December.
http://www.ebay.co.uk/itm/252687925983
Vintage Seiko Quartz Chronograph Sports 100 #7A38-7070 Divers Watch-works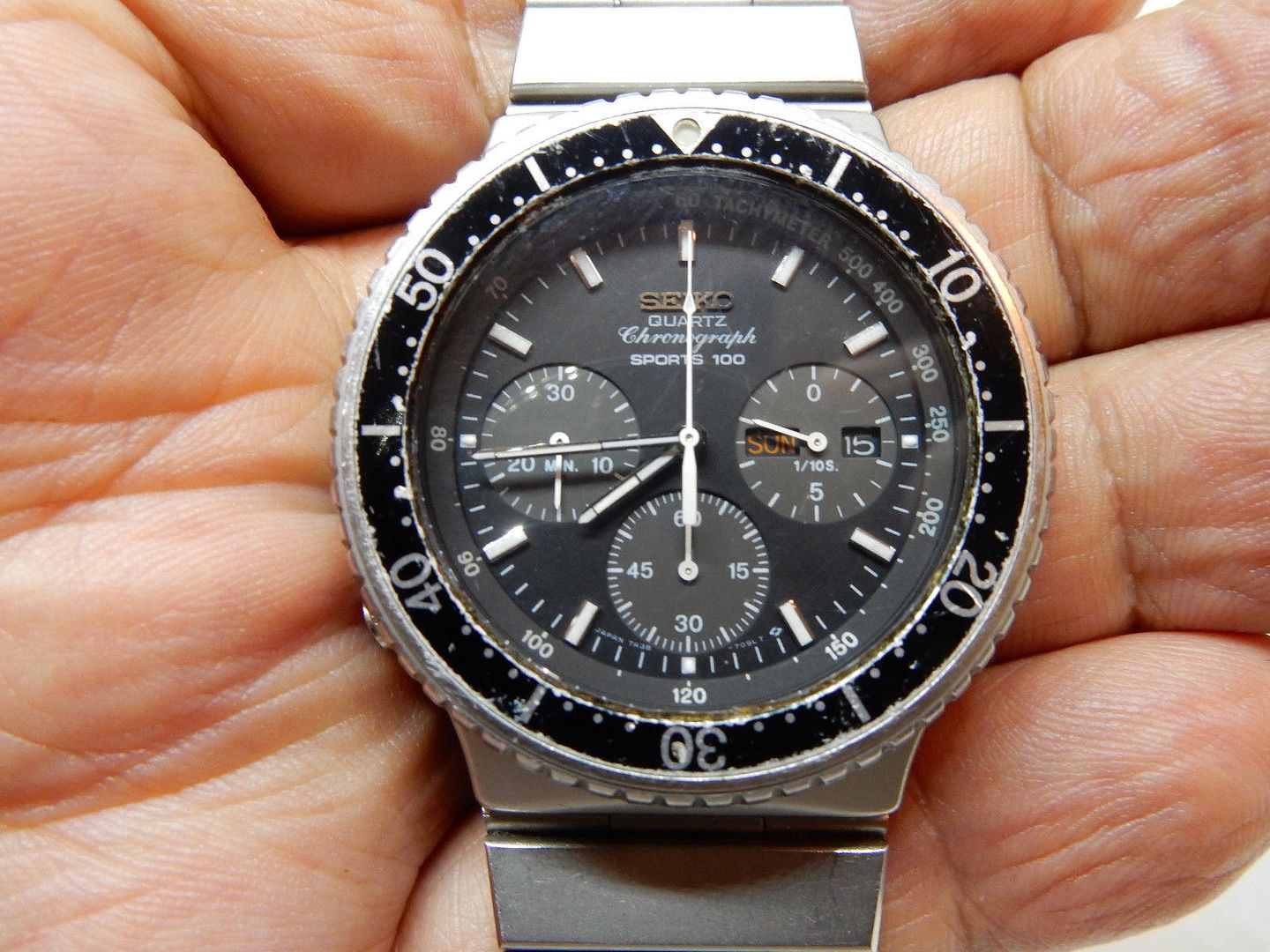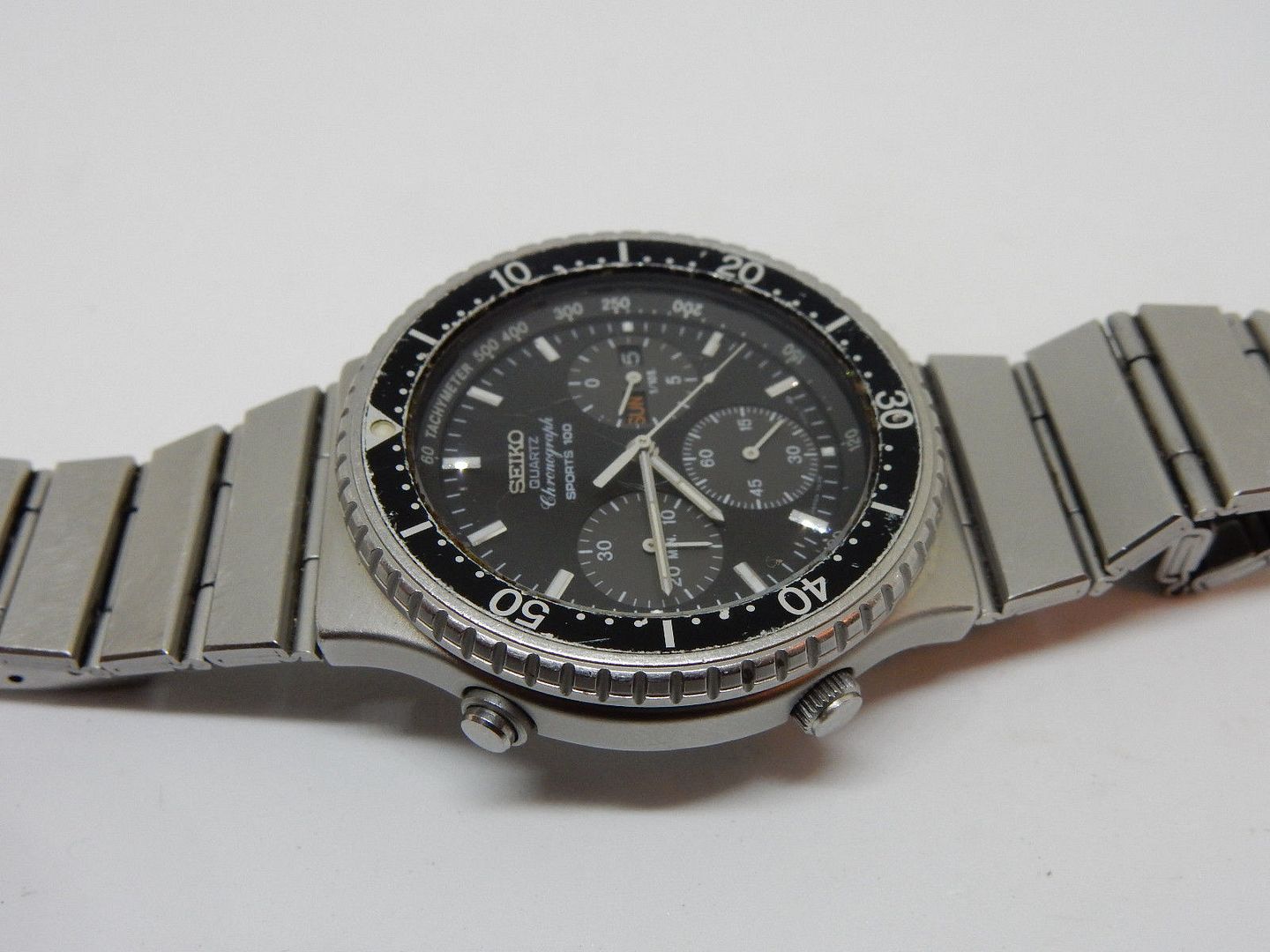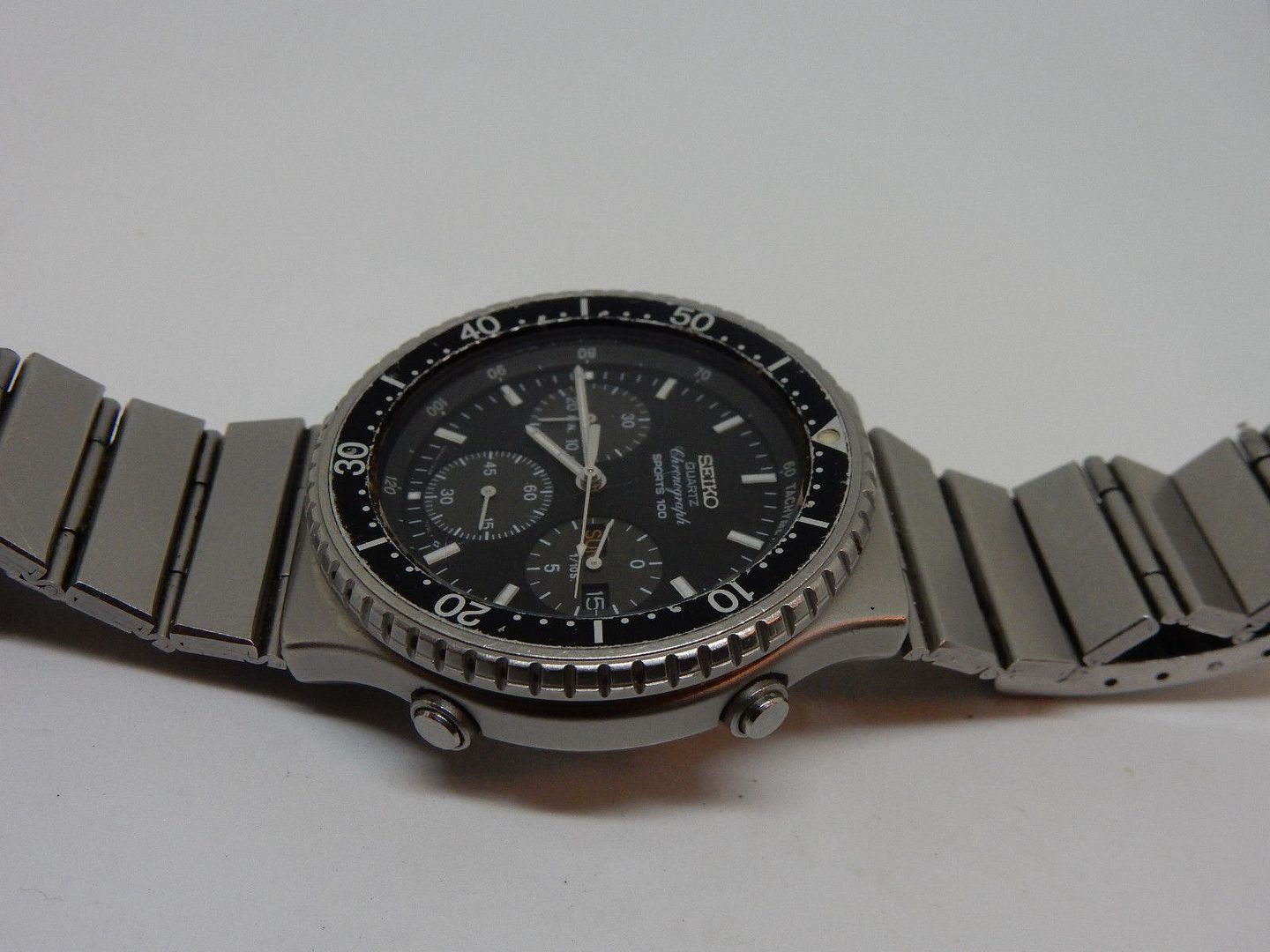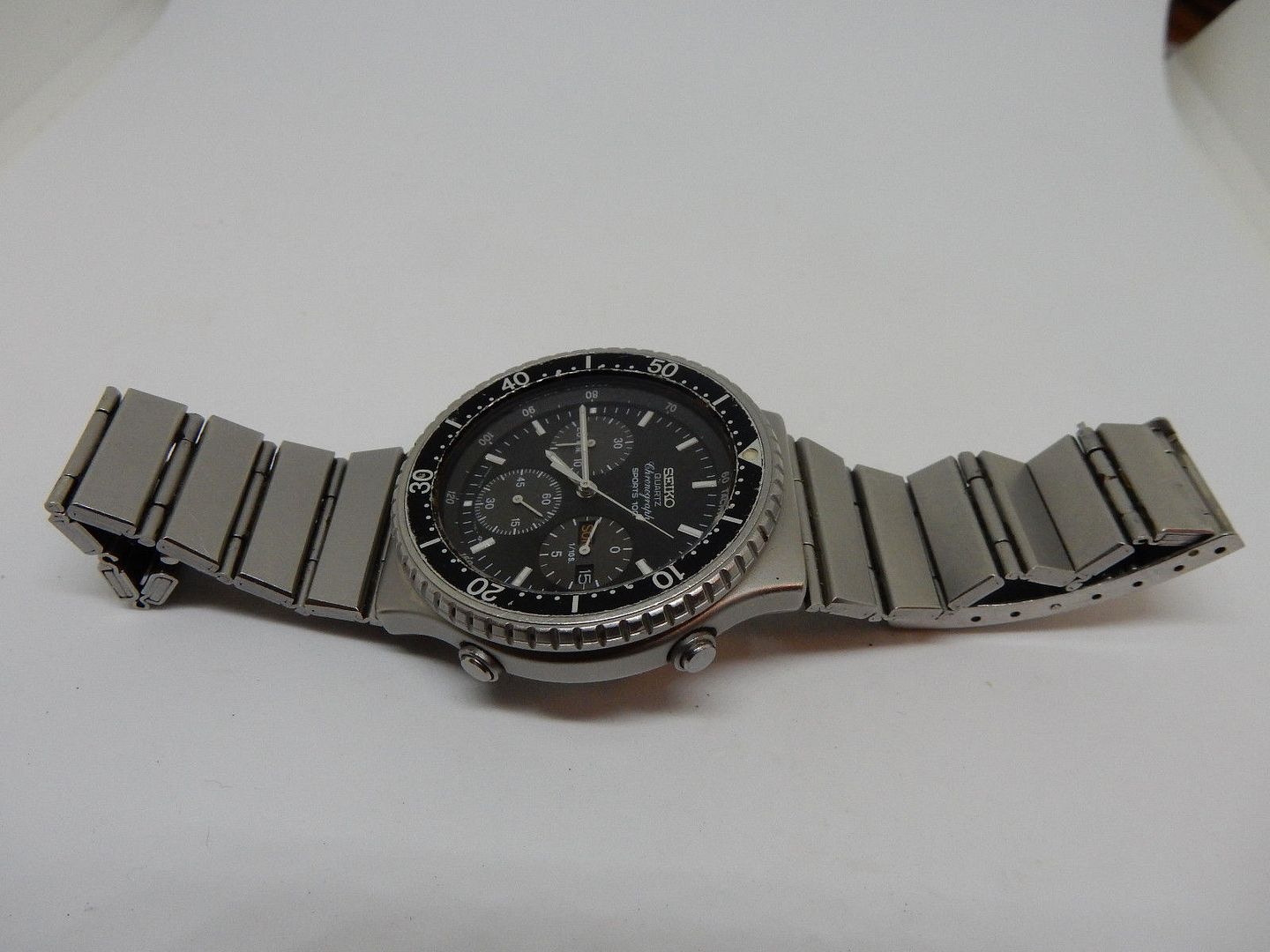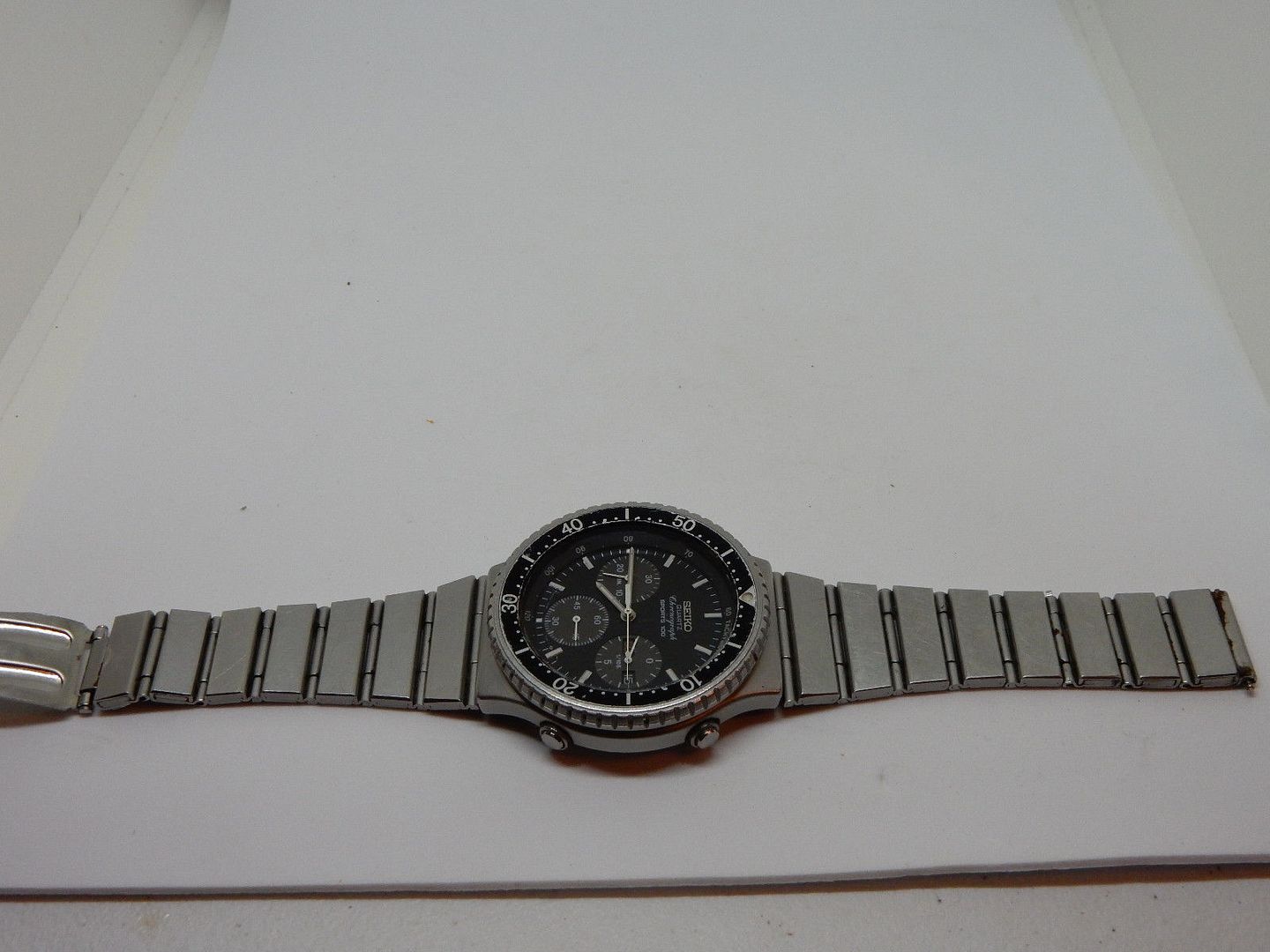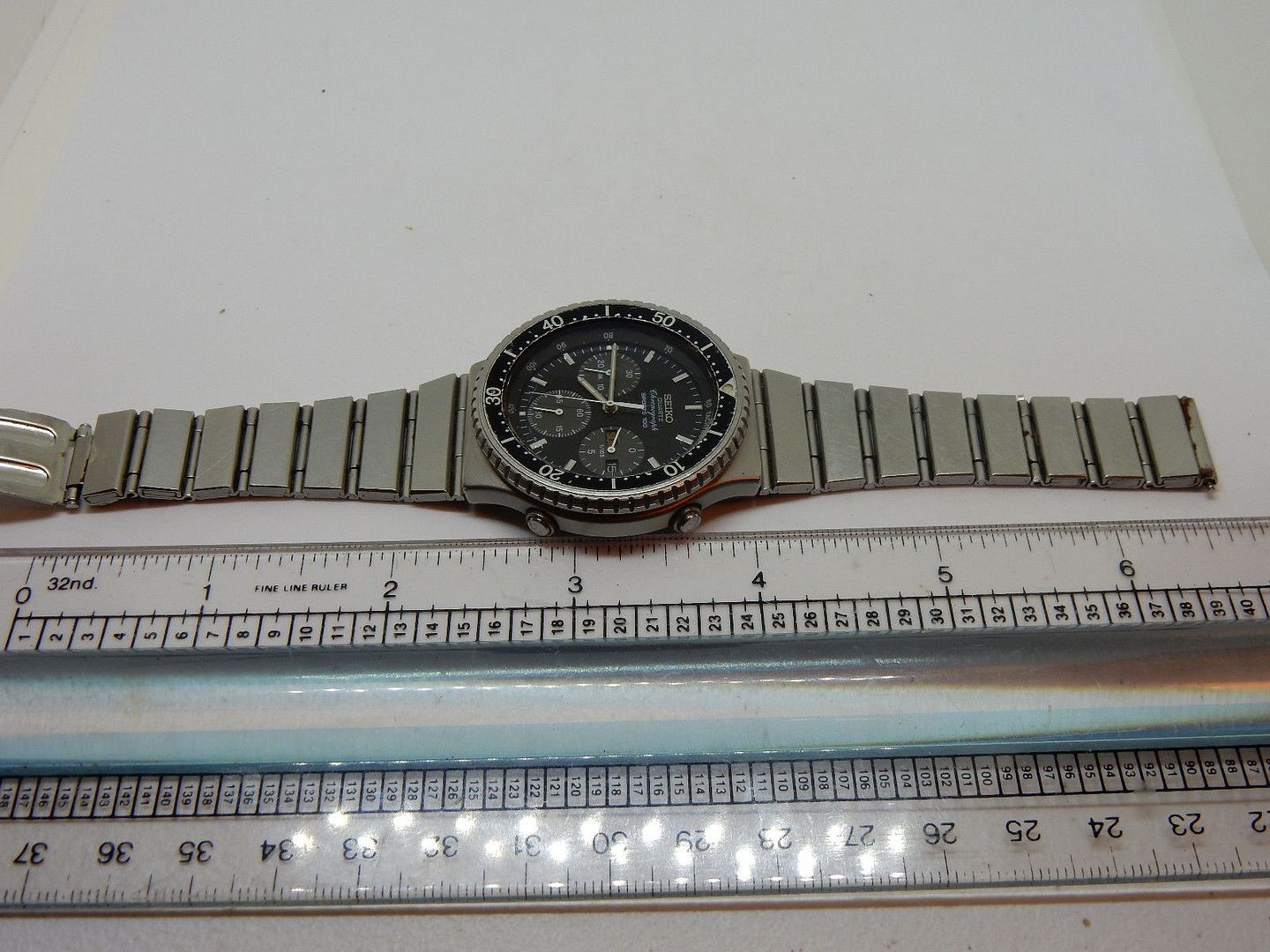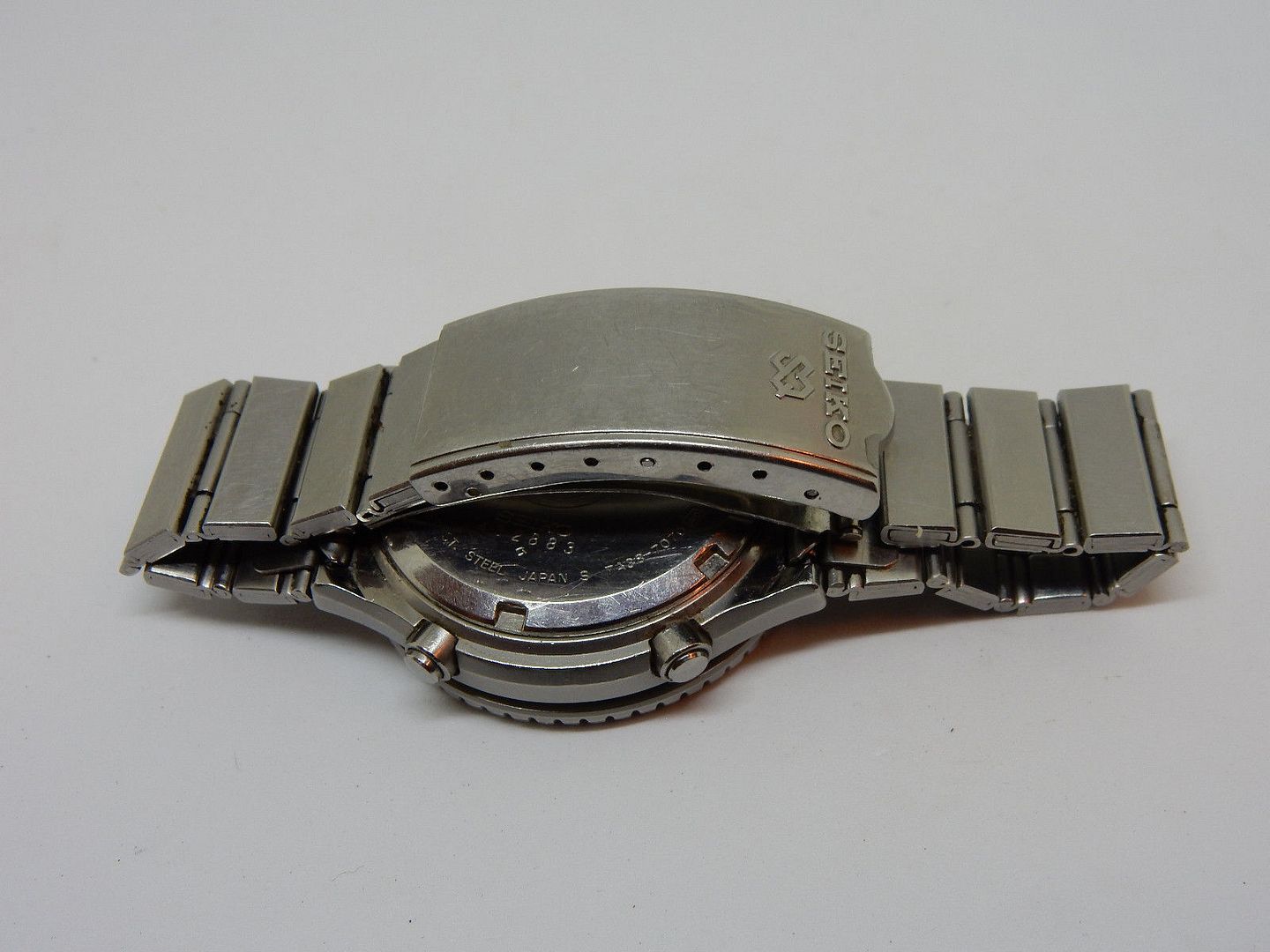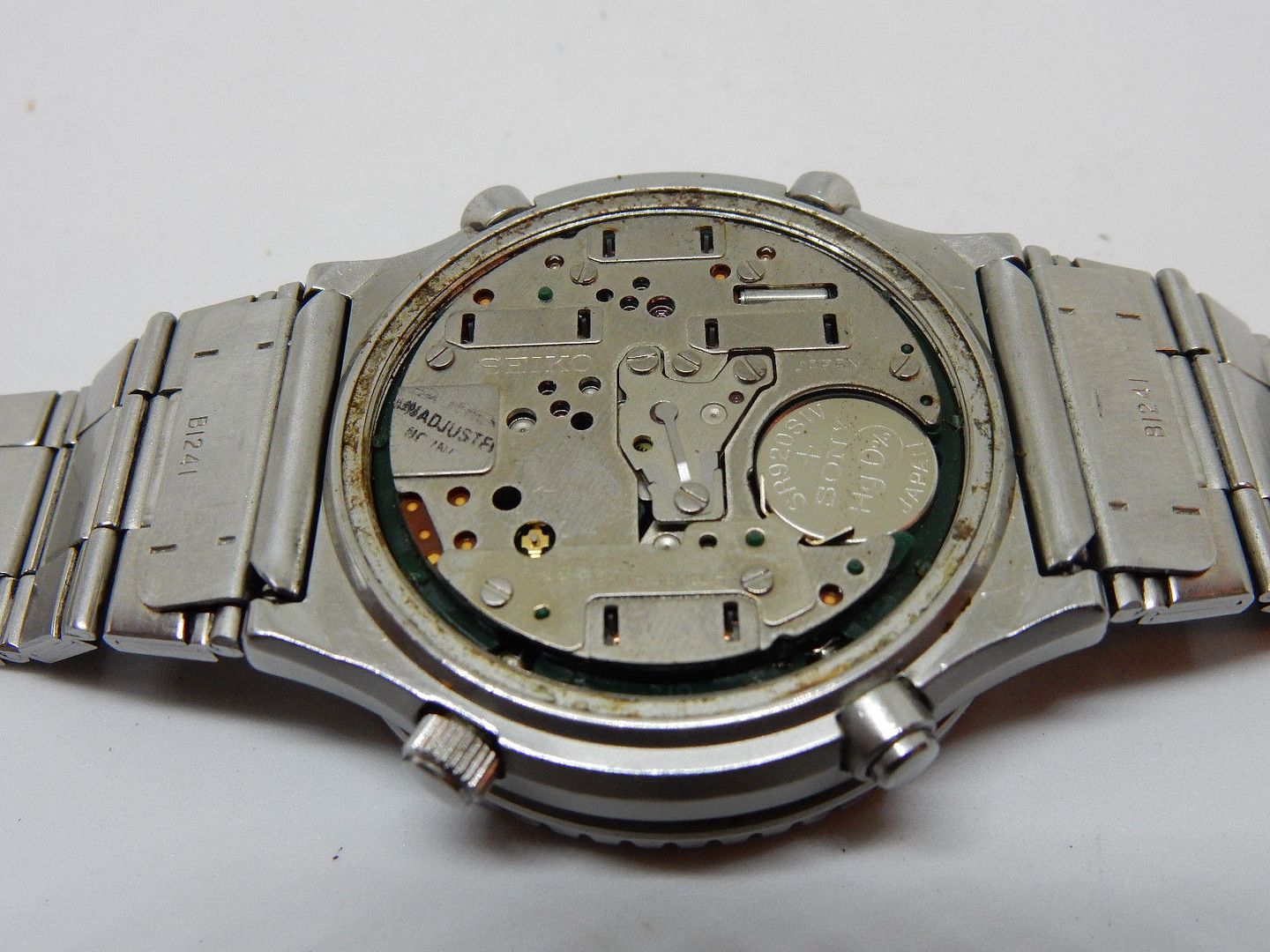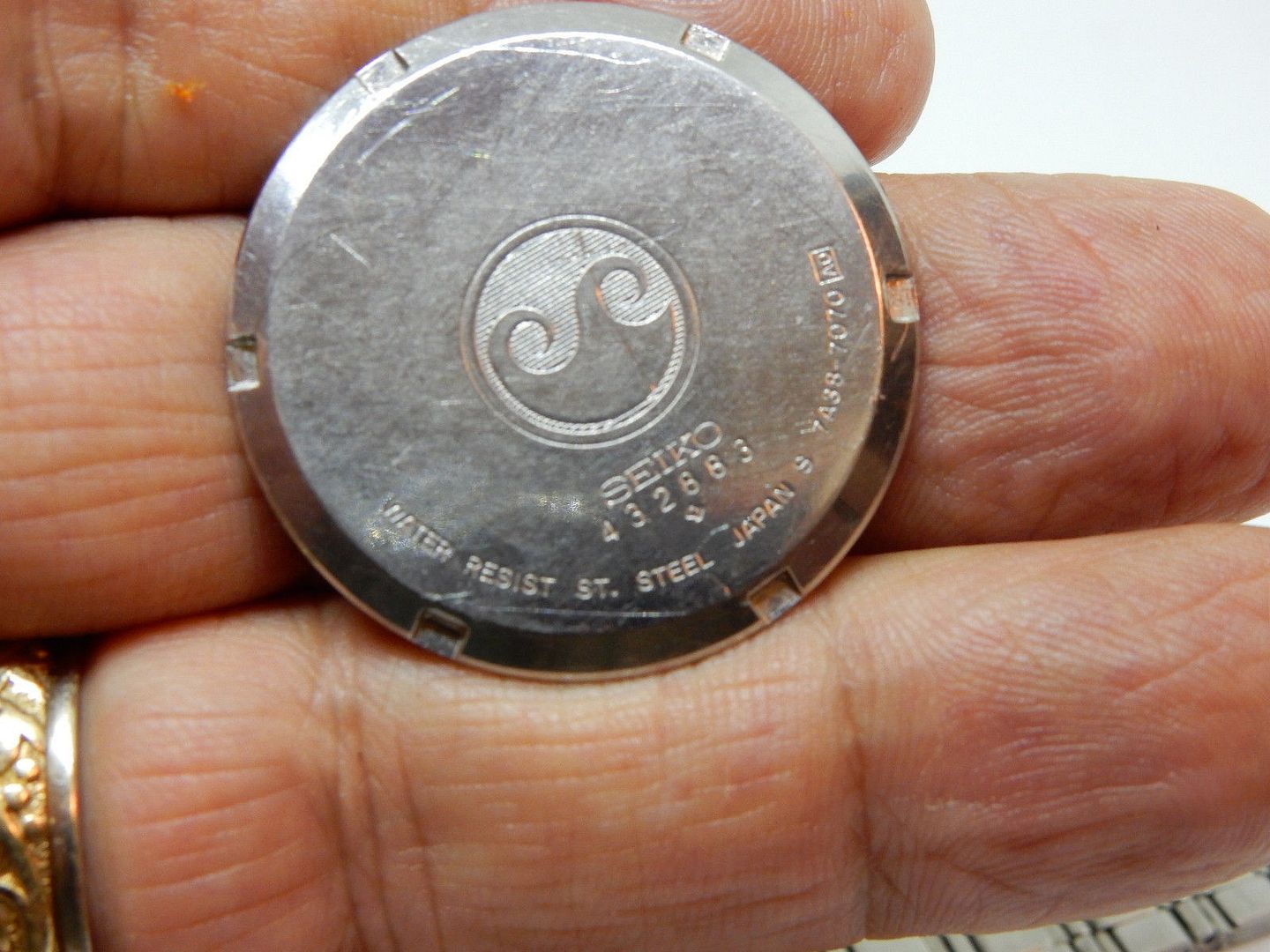 Vintage Seiko quartz chronograph Sports 100 #7A38-7070 watch. Running strong and keeping good time. Case measures 40.5 mm. Original bracelet. Used condition, view pictures for condition.

That eBay auction for a 7A38-7070 ended in the early hours of Boxing Day morning, selling for $200 (approx. £163) after 12 bids.
http://www.ebay.co.uk/itm/252687925983


---------------------------------------------------------------------------------------------------------------------------------------------------------------------
This watch was listed by a UK seller on Christmas Eve, as a 3-day 'private' auction listing, without any mention of the model number (let alone even '7A38') in either the title or description - but it did remarkably well, regardless, particularly in view of its condition.
http://www.ebay.co.uk/itm/262776263245
VINTAGE SEIKO CHRONOGRAPH SPORTS 100 WRISTWATCH.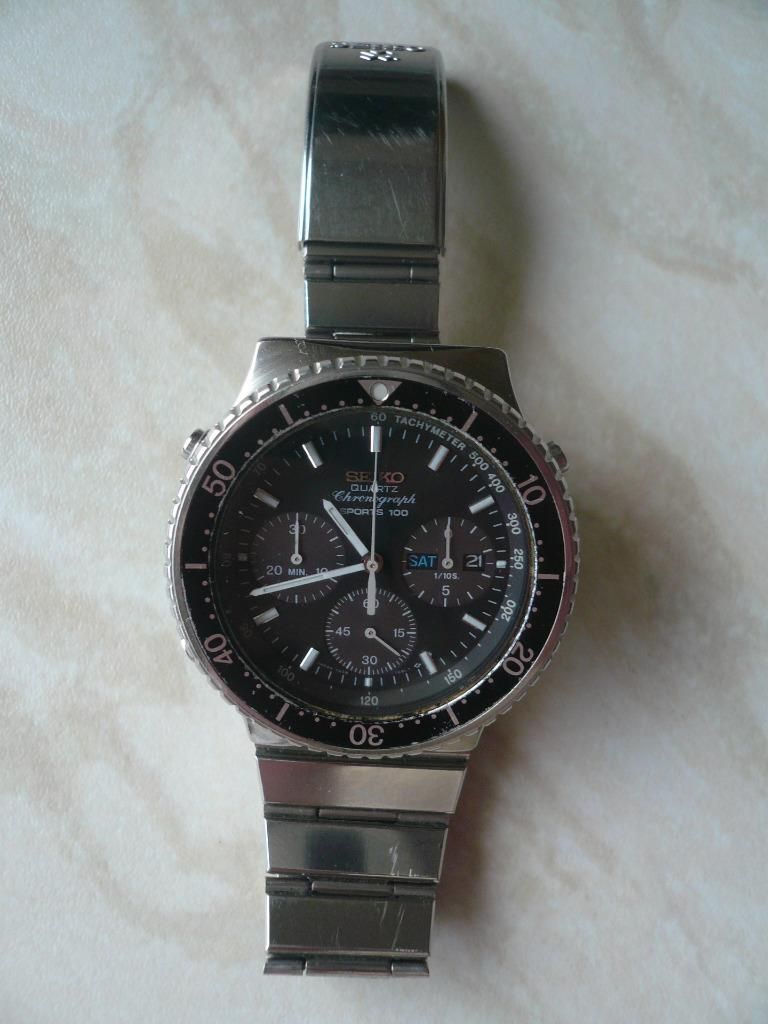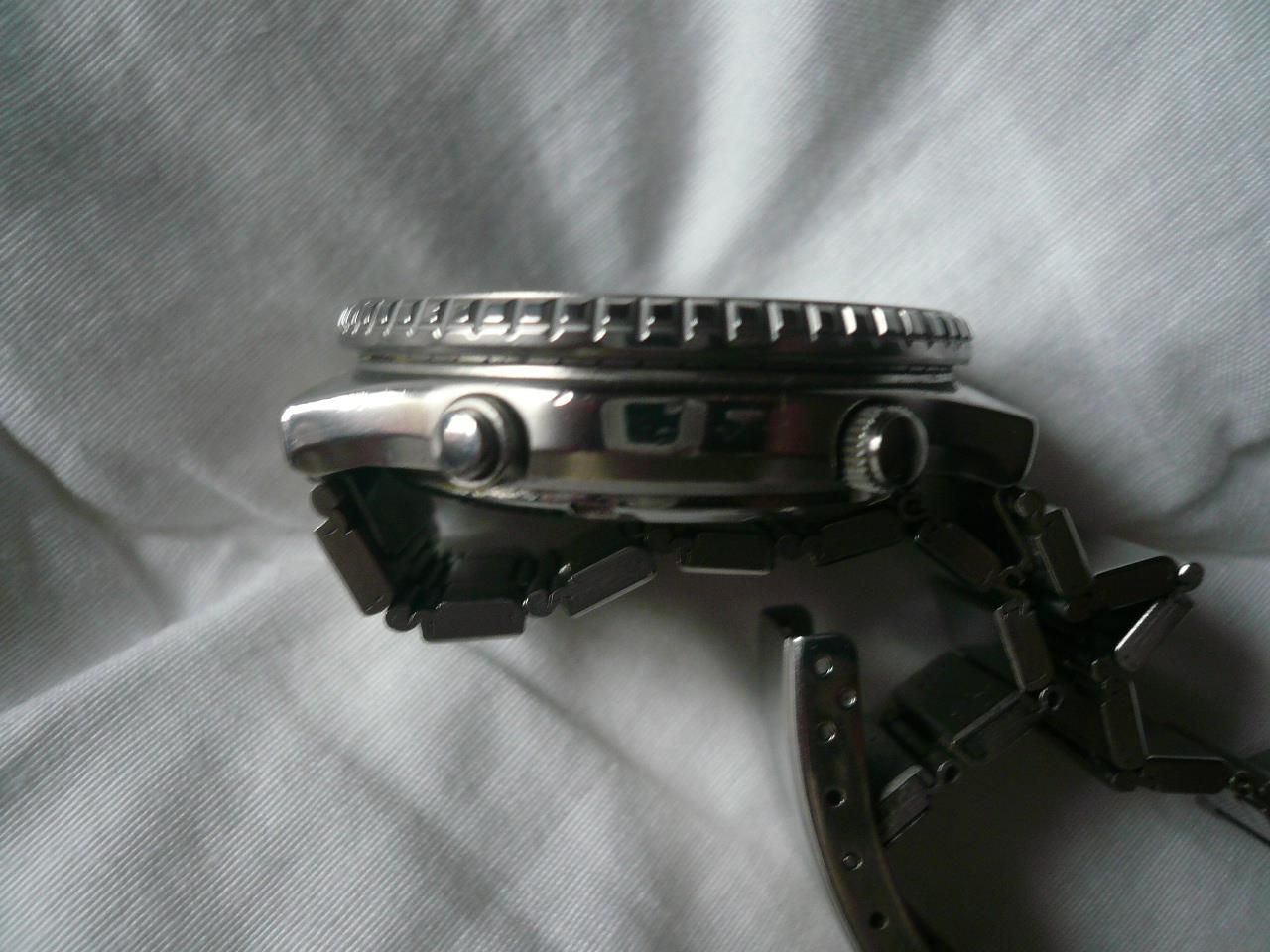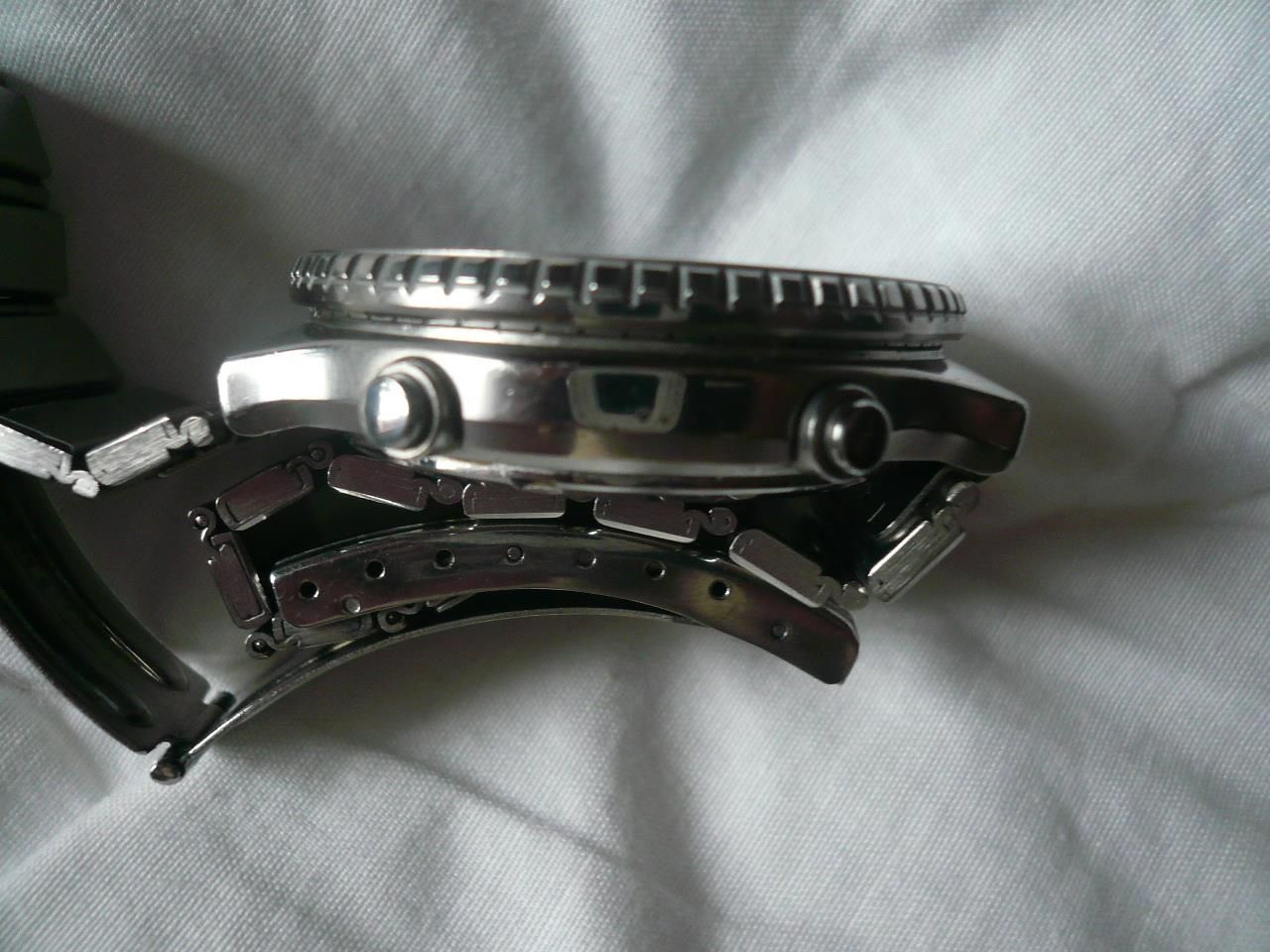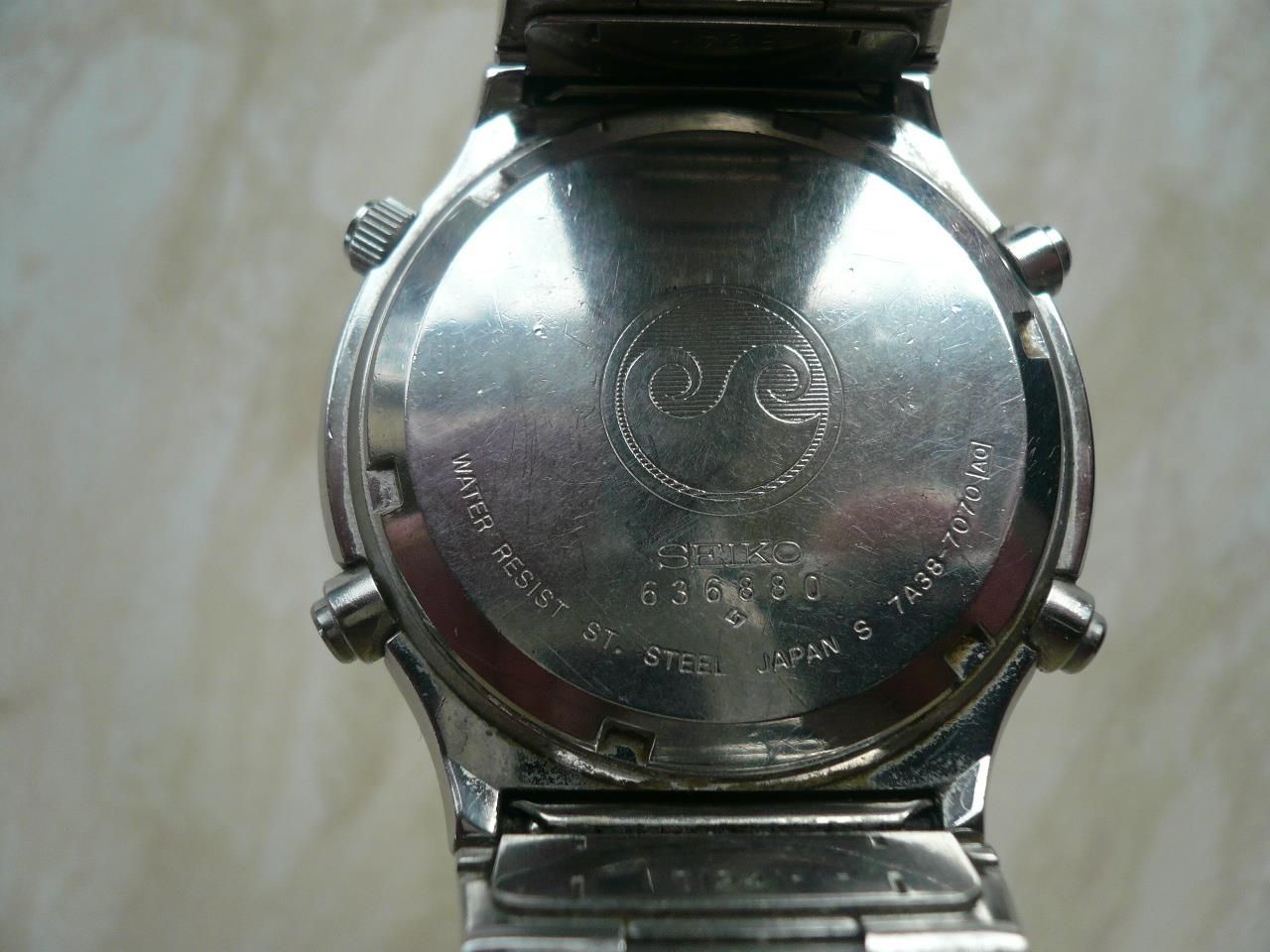 VINTAGE SEIKO CHRONOGRAPH SPORTS 100 WRISTWATCH.
A FINE HANDSOME VINTAGE GENTS SEIKO CHRONOGRAPH SPORTS 100 WRIST WATCH WITH THE ORIGINAL GENUINE SEIKO BRACELET. MY WRIST IS APPROXIMATELY 7.25 INCHES IN DIAMETER THAT IT FITS FINE, IT CAN OF COURSE BE SIMPLY ADJUSTED EITHER WAY BY RELOCATING THE PINS ON THE CLASP.
THIS MODEL I THINK WAS PRODUCED IN 1983 AND I HAVE OWNED IT FOR MOST OF THAT TIME. IT HAS BEEN EXTREMELY RELIABLE AND KEPT BRILLIANT TIME. IT WAS UNUSED FOR FOR A CONSIDERABLE WHILE UNTIL EARLY THIS YEAR. RATHER A RELUCTANT SALE REALLY.
I BELIEVE THIS MAY BE QUITE A RARE MODEL, I HAVE NOT BEEN ABLE TO FIND ANOTHER FOR SALE. 
FREE POSTAGE WITHIN THE UNITED KINGDOM. 
Measuring diameter 40mm. X 10 mm. depth. All measurements are approximate. 
Considerable care has been taken in the photography of this item, although it is rarely possible to replicate a perfect representation.
The auction ended on December 27th, selling for a surprisingly strong (given the over-polished worn condition) £246.05 after 10 bids.
http://www.ebay.co.uk/itm/262776263245