This 7A38-7070, in decent used condition was listed this morning by an Israeli eBay seller as a 3-day auction with a sensible opening bid price of $150 US, which I'm sure will attract a few bidders. However, apart from possible concerns about the seller's low 80% feedback (worth checking) all is not quite as it should be. Their description does not tally with the photos, regarding: the date of manufacture, the fitment of a Yobokies repro' bezel insert (this watch appears to have an original Seiko insert) and (no) clasp extender. Then there's also the slightly incongrous (for an Israeli seller) French language part. It's been copied from a previous listing*.
Oh, and their eBay user ID is hollylandantiques ('Holly' rather than 'Holy') ?? 
http://www.ebay.co.uk/itm/153538470183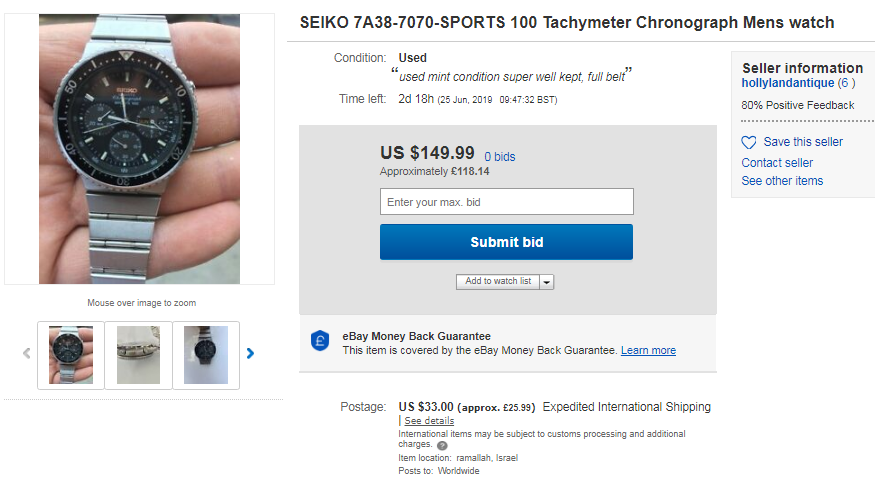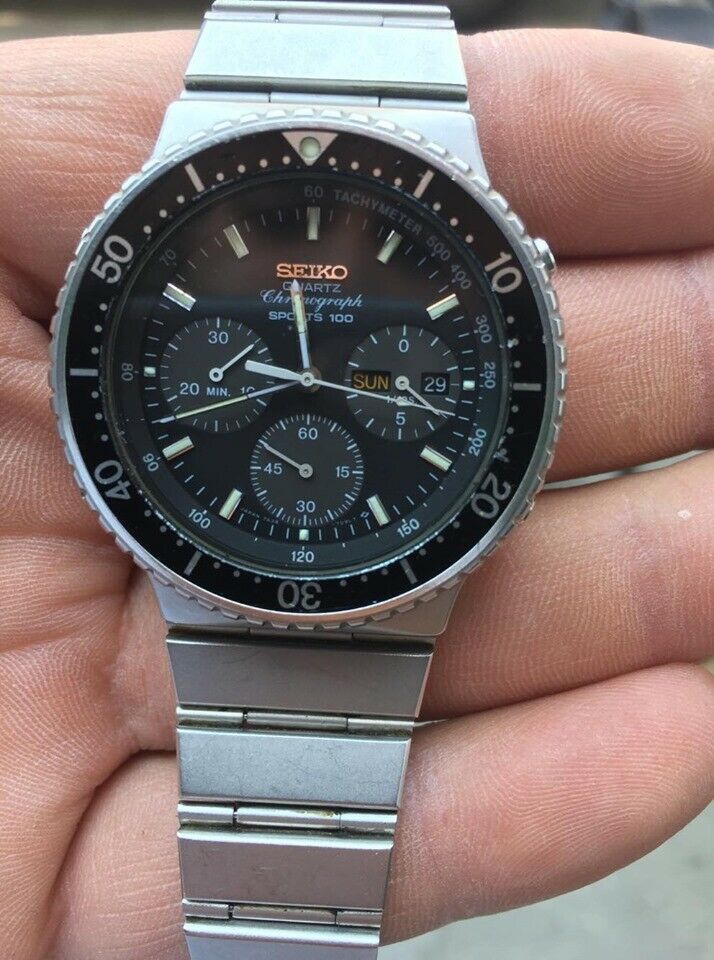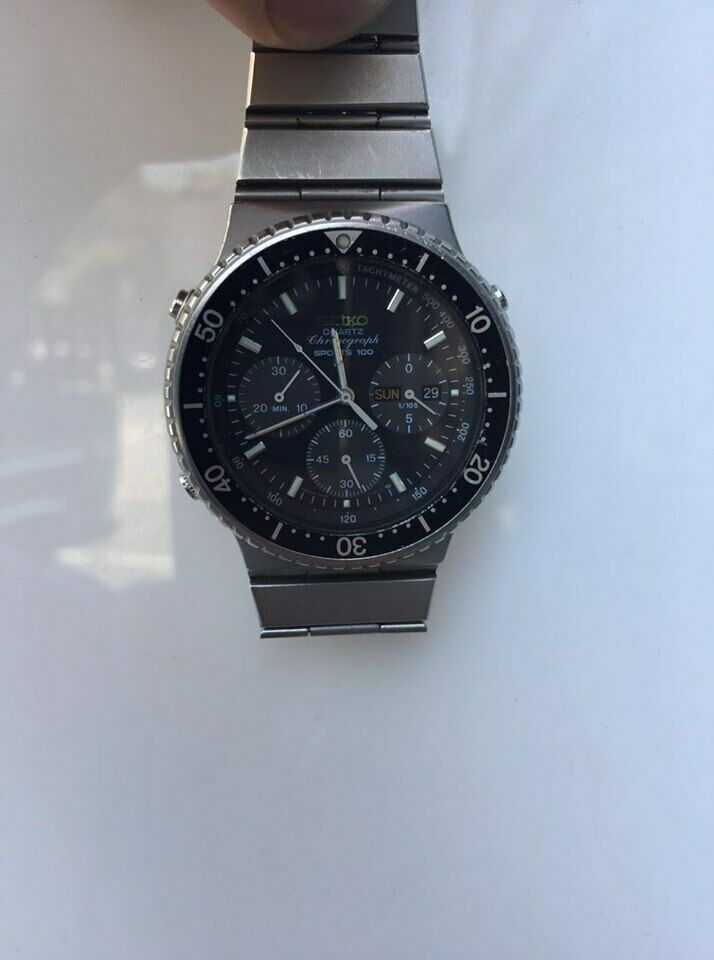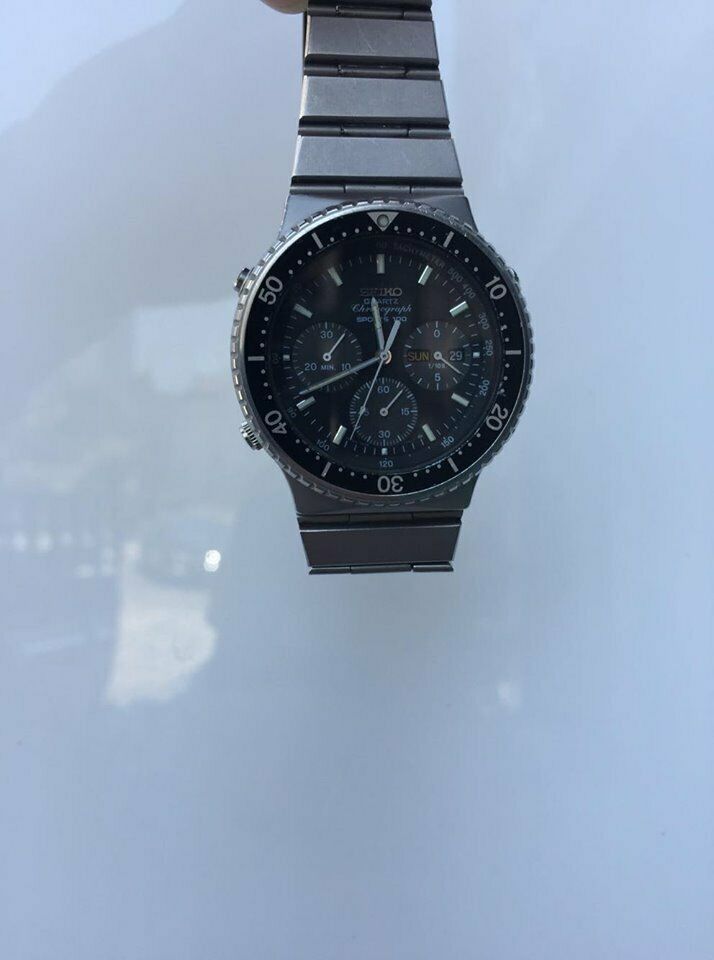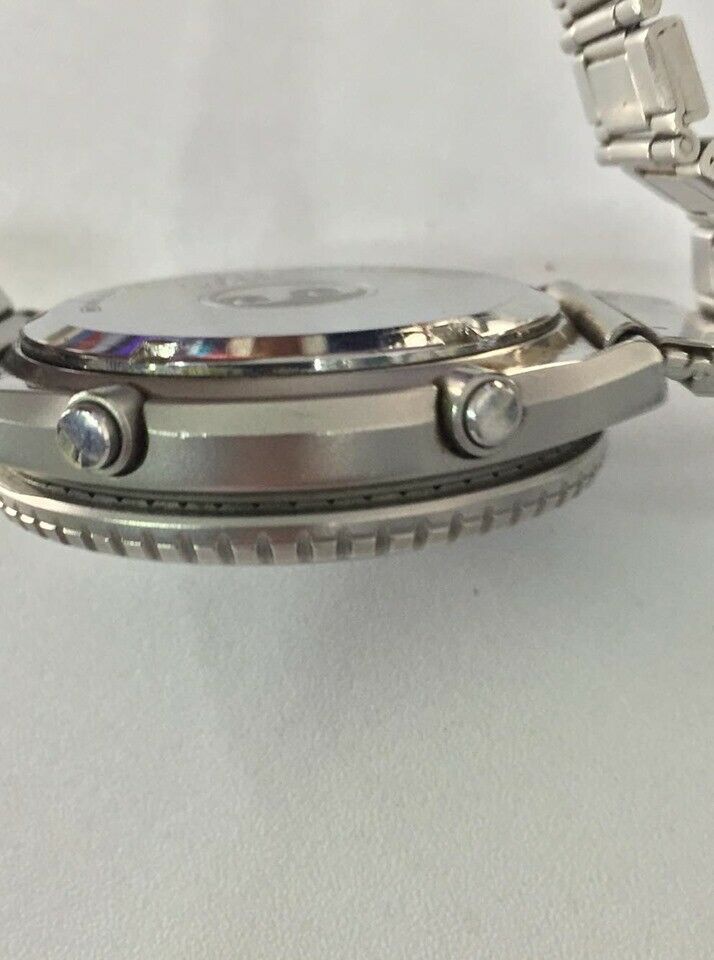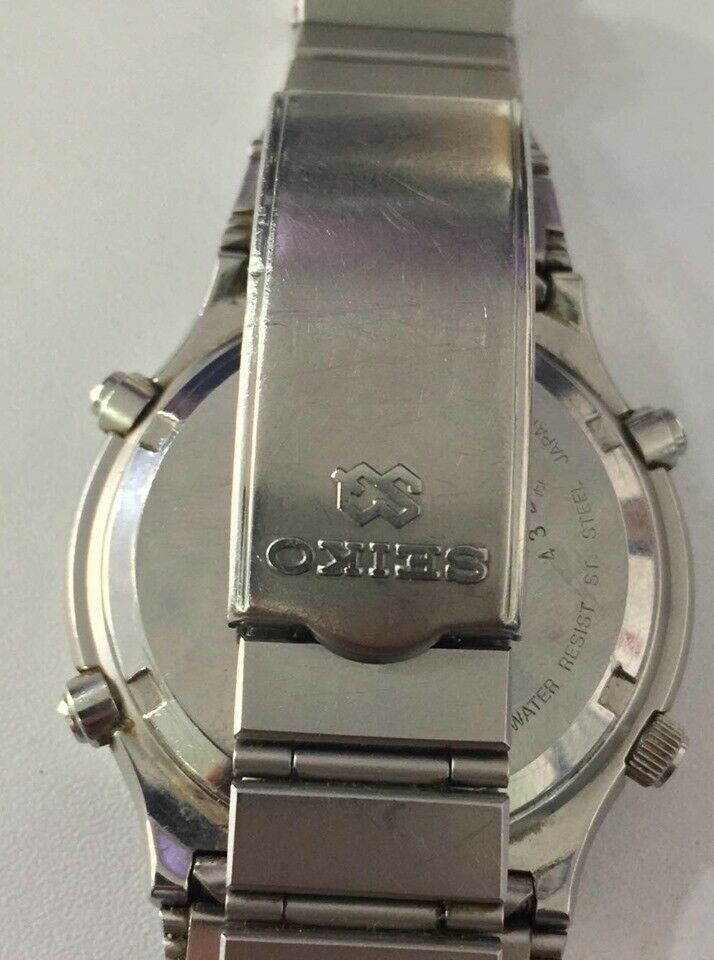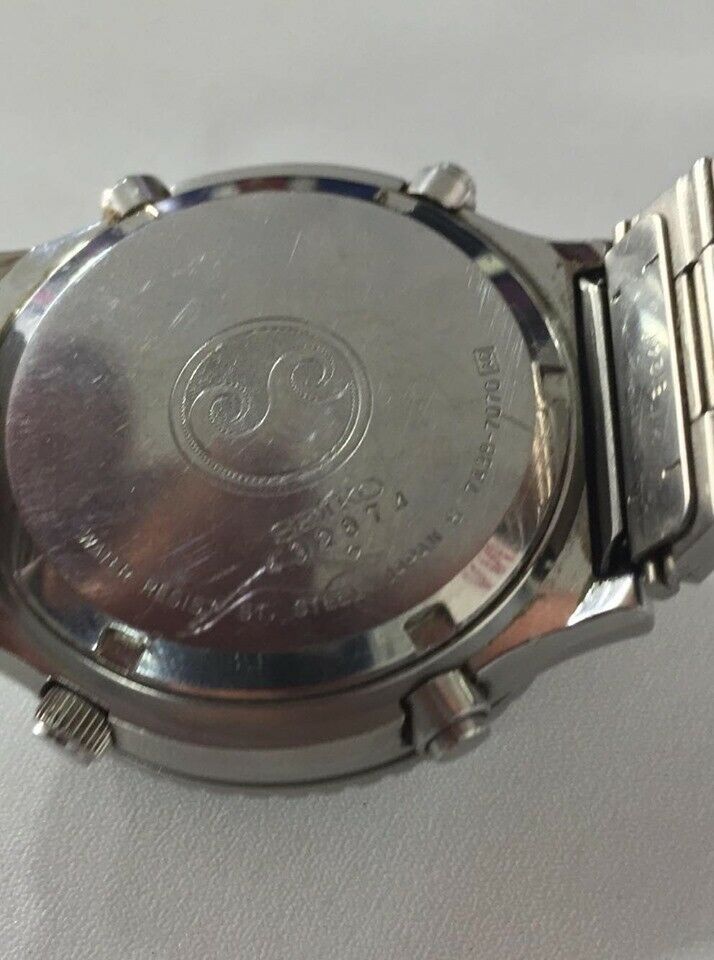 SEIKO 7A38-7070 in overall great mint condition, all original, from August 1987. day - date
7A38 movement ,15 jewels ( World's First Analog Display Quartz Chronograph Movement dito 7A28 ) in full perfect total working condition. All functions are operational (start/stop/reset as it should)
Original bracelet fitted with a clasp extender , crystal with light scratches & tiny pits hardly visible (see photos).
Rotating bezel perfectly working in both directions and clicking properly, new bezel insert from " Yobokies ", original bezel insert available on request.
No sticky pushers, day in french & english (watch originally sold in France)
Brand new RENATA battery. No box , no papers.
made in 1983
Tachymeter
Model: 7A38-7070
Movement: 7A38 Quartz
CaseL Bead blasted stainless steel
Crystal: Mineral
Size 40m
SEIKO 7A38-7070 en excellente condition, entièrement d'origine datant d' août 1987.
Mouvement 7A38 ,15 rubis (premier chronomètre quartz analogique au monde identique au 7A28 ) parfaitement fonctionnel. Sur ce mouvement, la précision peut-être réglée si nécessaire.
Toutes les fonctions sont opérationnelles comme au premier jour.
Bracelet d'origine sur lequel a été ajouté une extension de boucle afin de l'agrandir, le verre comporte des rayures légères ainsi que de minuscules points d'impact difficilement visibles en conditions normales (les photos parlent d'elles même).
La lunette tournante bi-directionnelle tourne comme il se doit et l'on ressent parfaitement les crans. L' insert de lunette est neuf (provenance "Yokobies"- copie parfaite de celui d'origine), celui d'origine est disponible (le demander)
Les poussoirs fonctionnent parfaitement et librement, jours affichés en français et anglais (montre vendue en France)
Pile RENATA neuve. Pas de boîte ni papiers.
Prix du port sur demande pour les enchérisseurs hors UE.
we ship world wide. fast shipping.
*See below ....