This is another instance of what happened on Monday evening (except on this occasion, they forgot to delete their handiwork). 
Here's a copy and paste of the relevant post from the other thread (originally posted by myself on January 10, 2017 at 12:10 PM)
One of the reasons I'd replied so promptly to their email, is that I'd refreshed the forum home page about 17:30 UK time ....
.... and noticed that I'd supposedly created a new topic in the 7Axx General Discussion area, about 10 minutes earlier !! 
Which I certainly hadn't !!

 The evidence of it can still be seen on my profile (or at least at the time of writing), anyway ....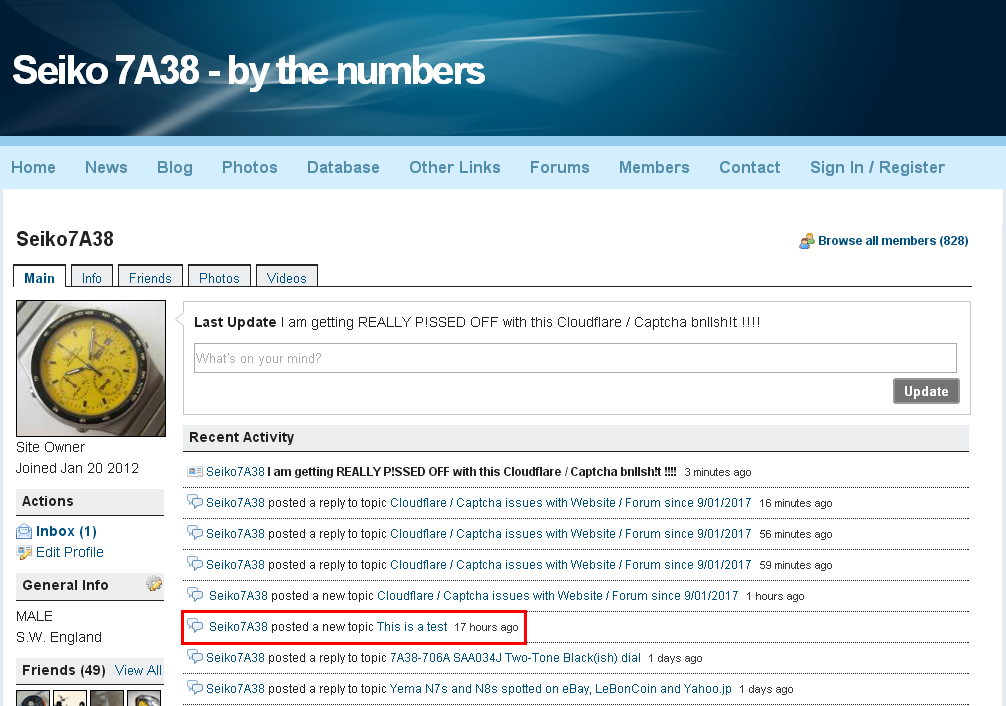 That a Webs employee (presumably Michka) has logged onto my site using my logon credentials, created a 'test' topic (and subsequently deleted it) without first asking my permission is a blatant breach of internet protocol and security.