Seiko7A38 at August 20, 2017 at 12:40 PM

This was the first such, which I spotted purely by accident, back in June, by googling Orient J3920 (the calibre).

It was listed on a Polish classifieds site, Allegro.pl and I used Google to get these screen prints with English translations.




http://allegro.pl/piekny-zlocony-orient-chronograph-super-stan-i6839020129.html

PIEKNY ZŁOCONY ORIENT CHRONOGRAPH - SUPER STAN !!!




As can be seen from the case-back stampings and the seller's description, it's a J39911-50 - an all-over gold plated, black dialed equivalent sister model to my recently acquired NOS (two-tone white dialed) Orient J39012-50 documented in this parallel thread.

The gold plated, metal skinned cast resin watch case with its rather crudely moulded Tachymeter bezel is also common to the RACER J39907-50 and Puma Y19904-50 documented elswhere in this forum section.




By some unlucky fluke, I stumbled across this listing a matter of hours after it had ended - sold on 9th June for 267 Zloty (equivalent to approx. $73 USD / £57 GBP). Not an unreasonable price. Initially I was disappointed, but after closer examination of the seller's photos (there were a total of 15 embedded in the description - many very similar), I convinced myself it wasn't the best of examples. Apart from the wear to the case, it had obviously been messed about about with. Despite the seller's glowing description, the crystal clearly wasn't original (far too thick, protruding above the bezel) and I have strong suspicions about the originality of those lumed spade hour and minute hands (compared to the slender unlumed hands used on the other equivalent models). I guess sight of another unmolested example in the future will be the only way of knowing for certain. 



Another unmolested example of an Orient J39911-50 did subsequently appear. It wasn't too difficult to spot either, because not only did the seller include the model number in his title, but also 'Seiko 7A38'. It wasn't quite the same as the previous one: This had a dark blue dial, not black and the sub-dials were printed in black rather than red. It was however fitted with the correct style slender unlumed hands, confirming my suspicions about the previous example. It looked to be in pretty decent, little worn condition, but was fitted with a non-original replacement strap. It was listed last week by an Italian eBay seller, as a 7-day auction, with an opening bid price of 1 Euro, BUT see below ....
http://www.ebay.co.uk/itm/253552601965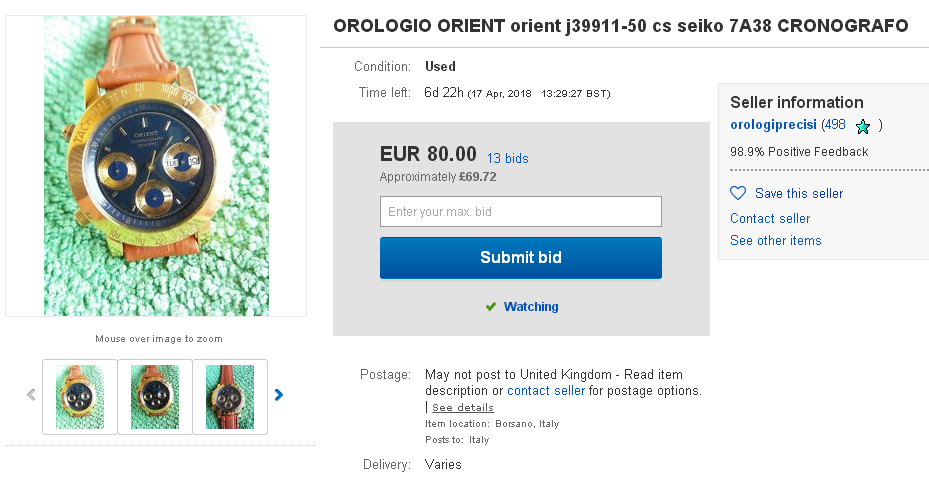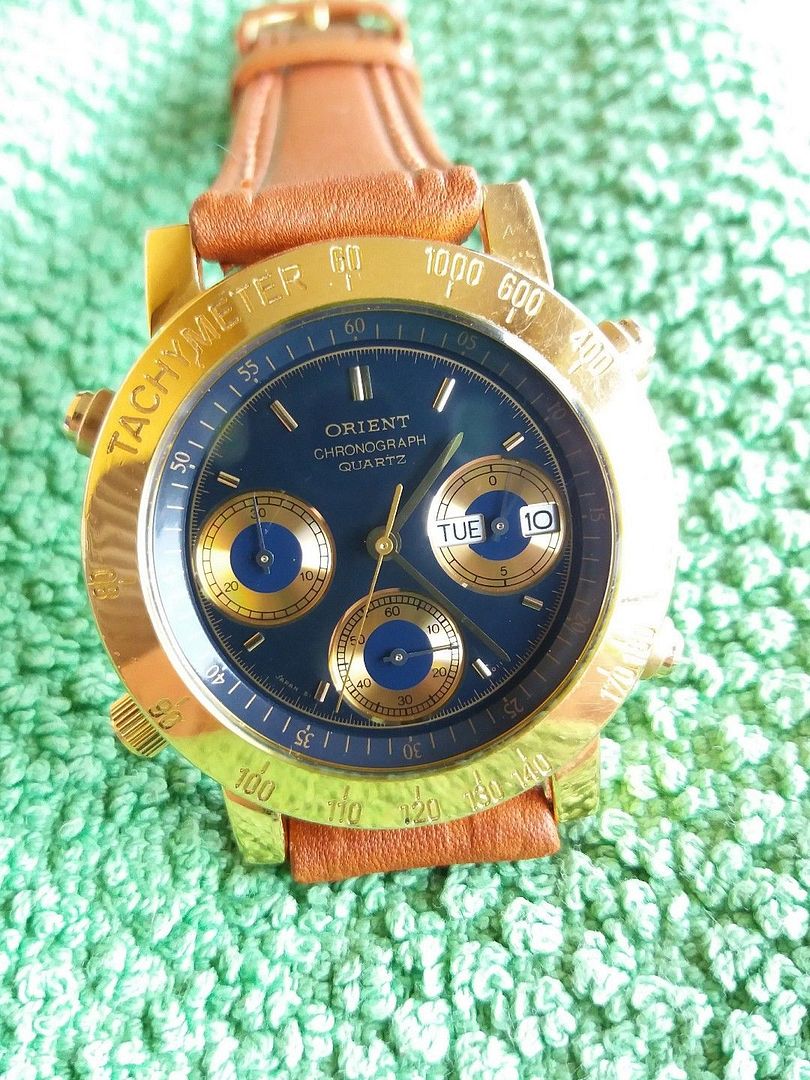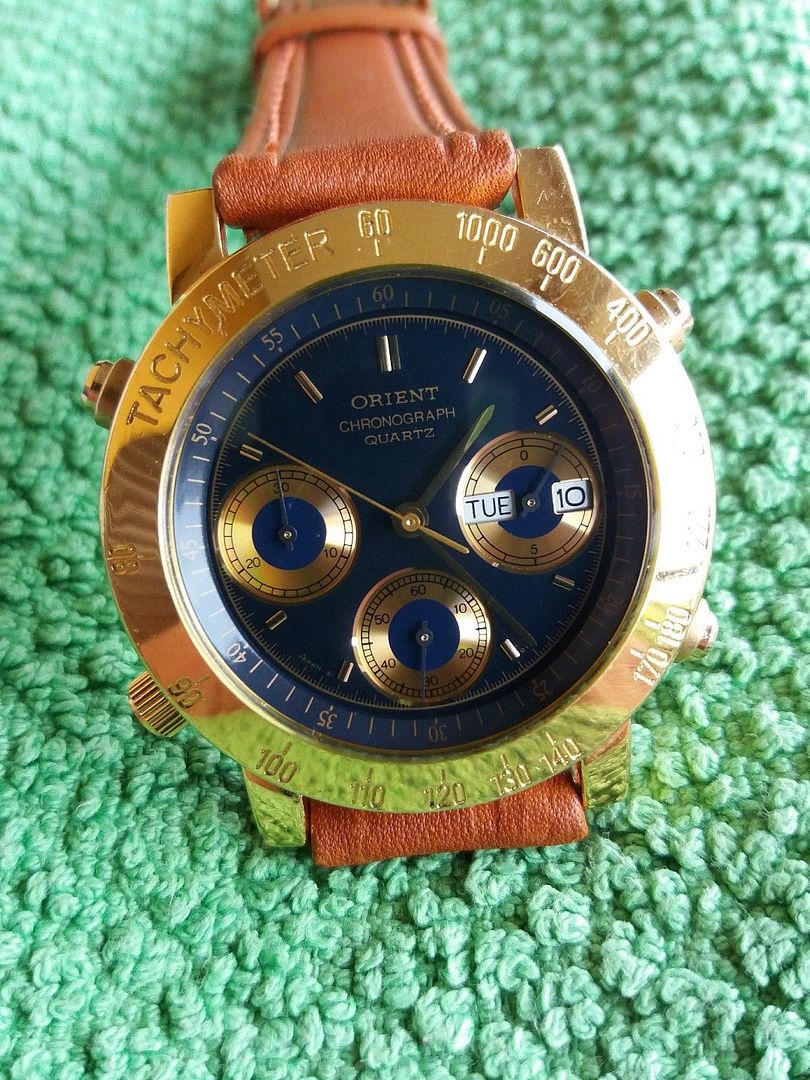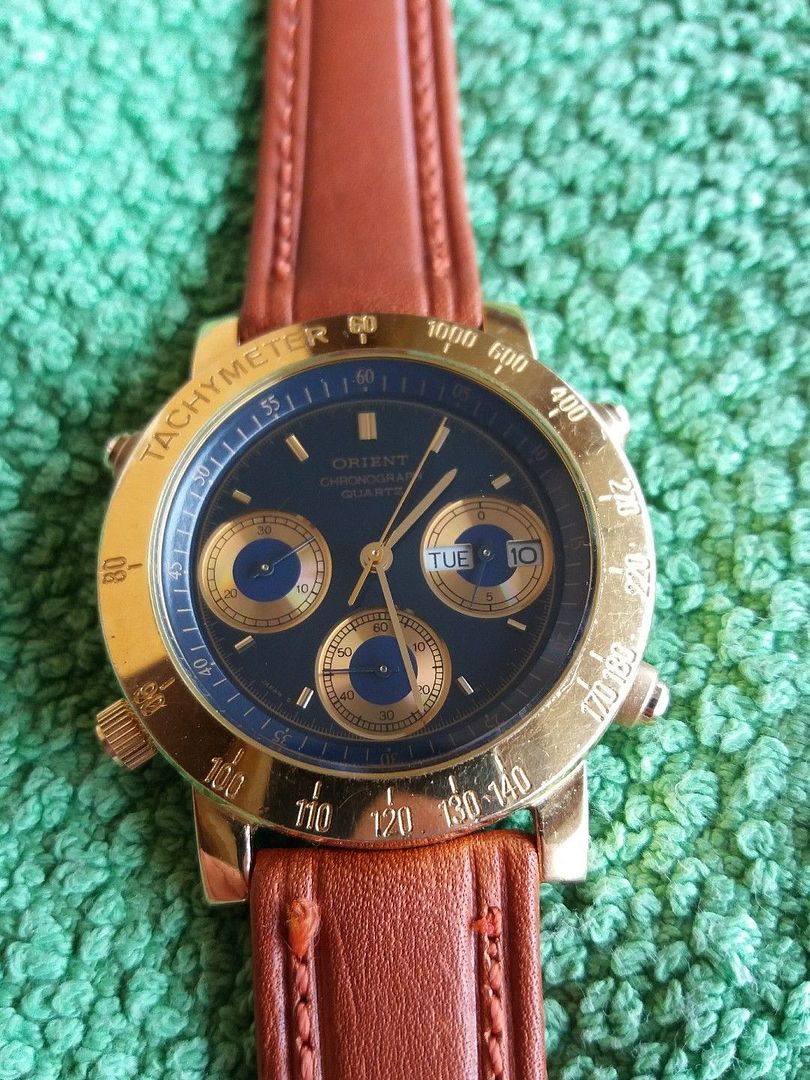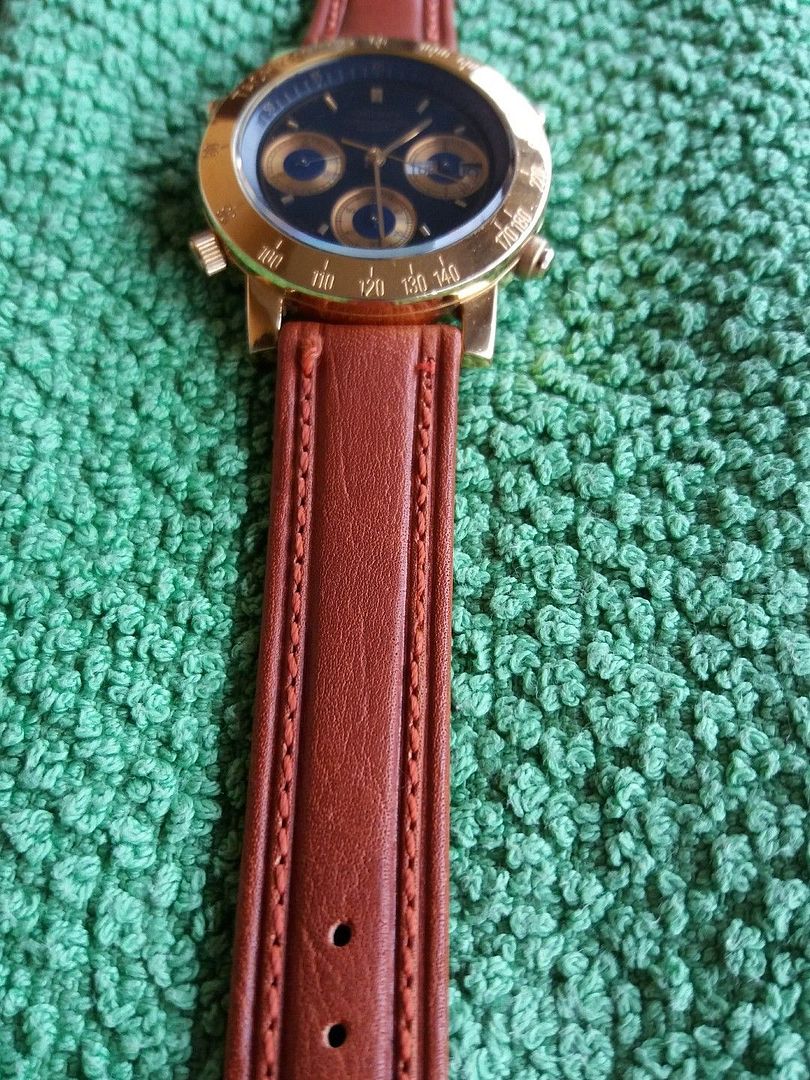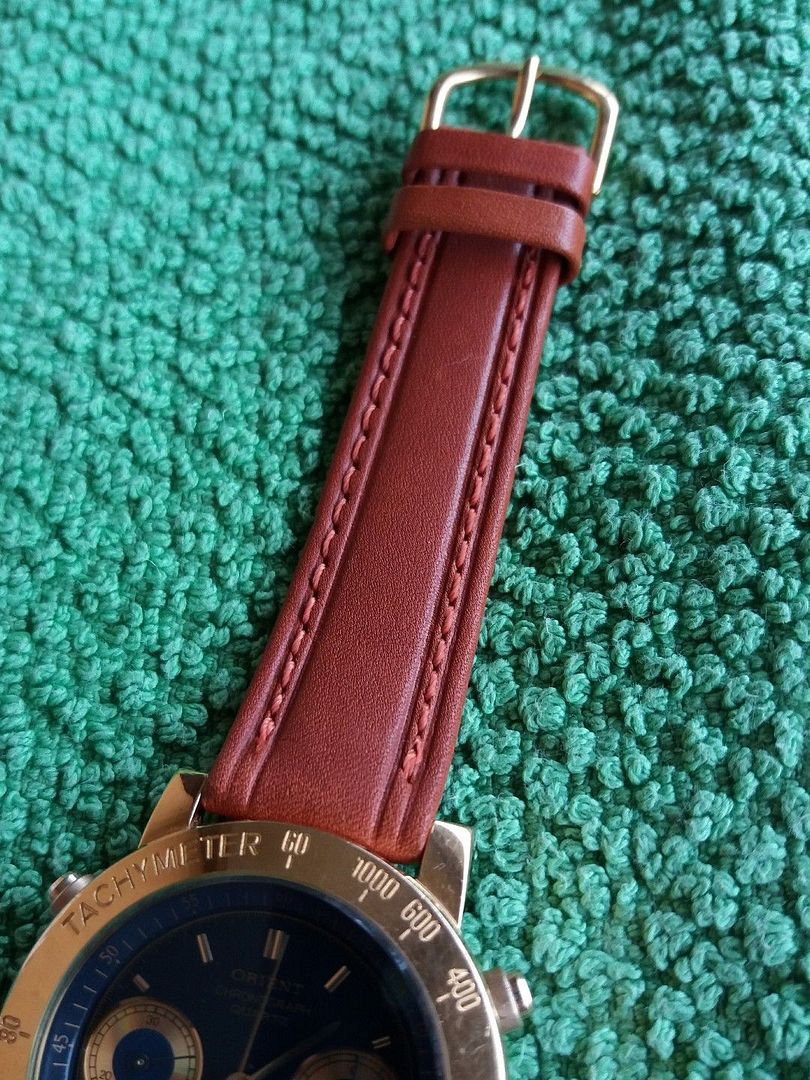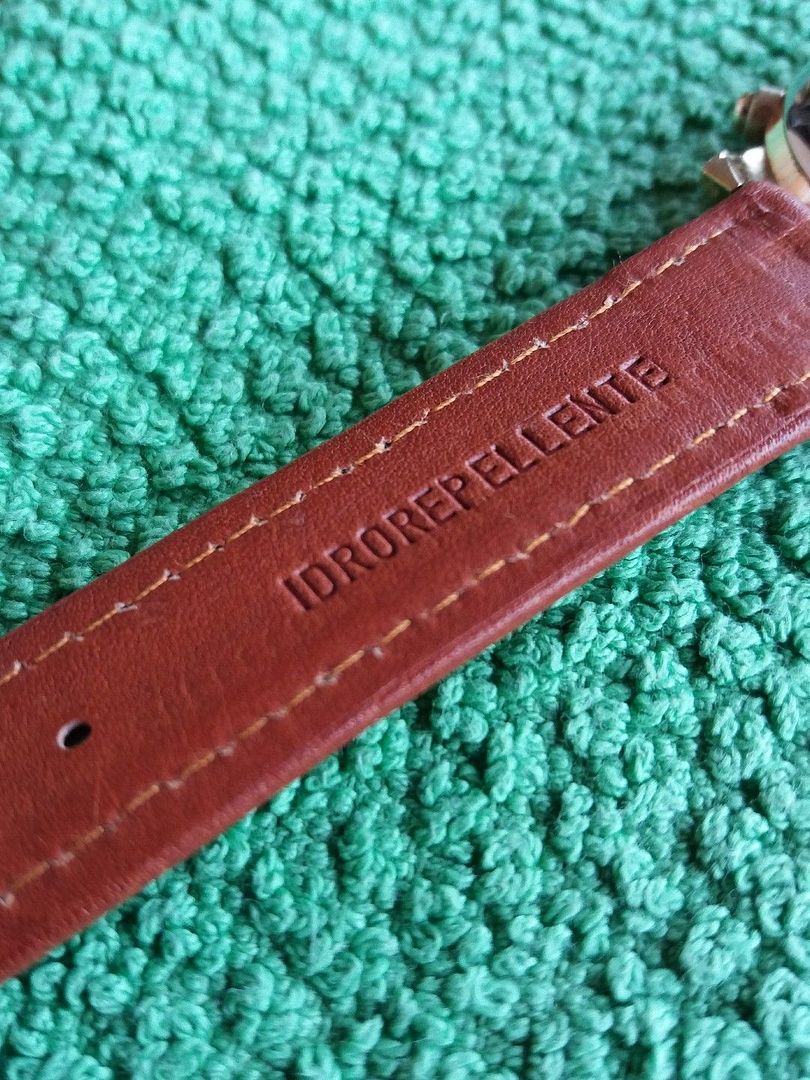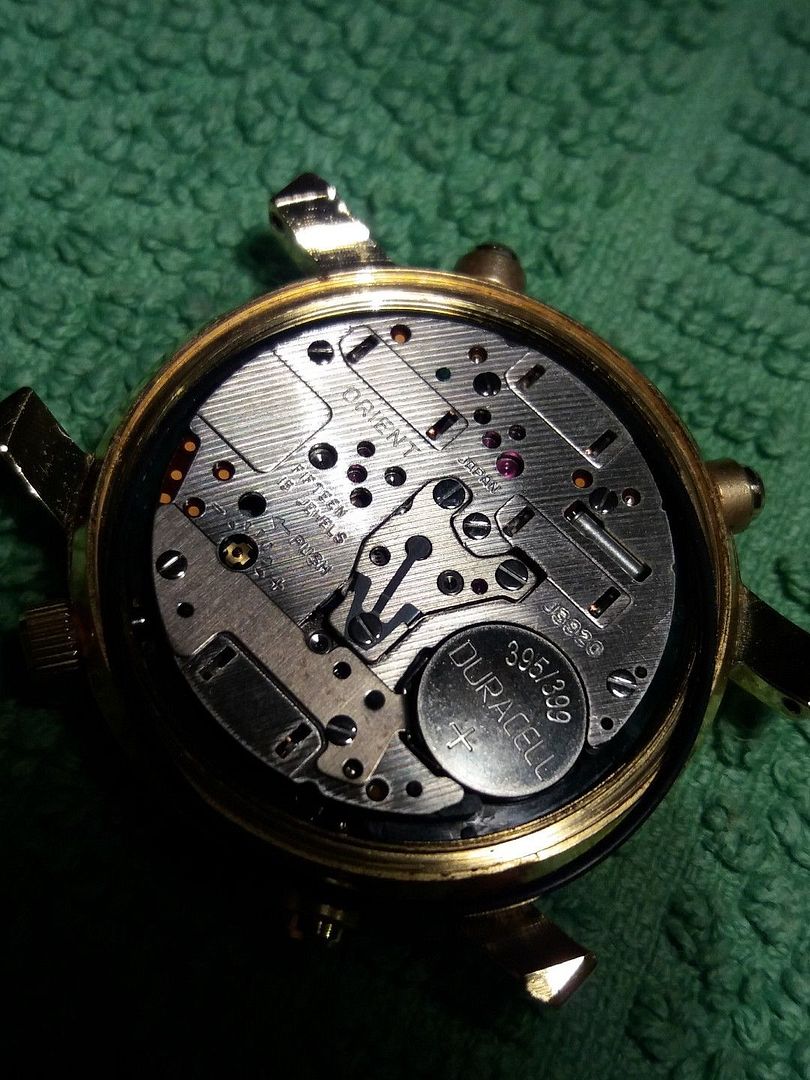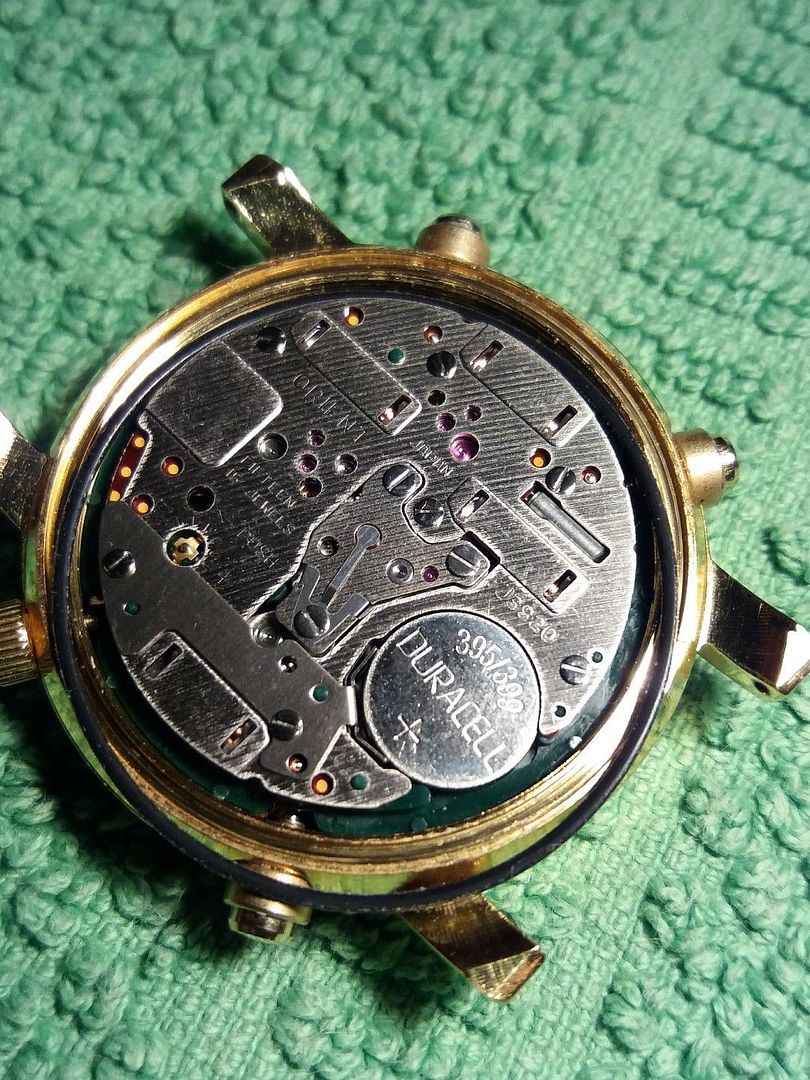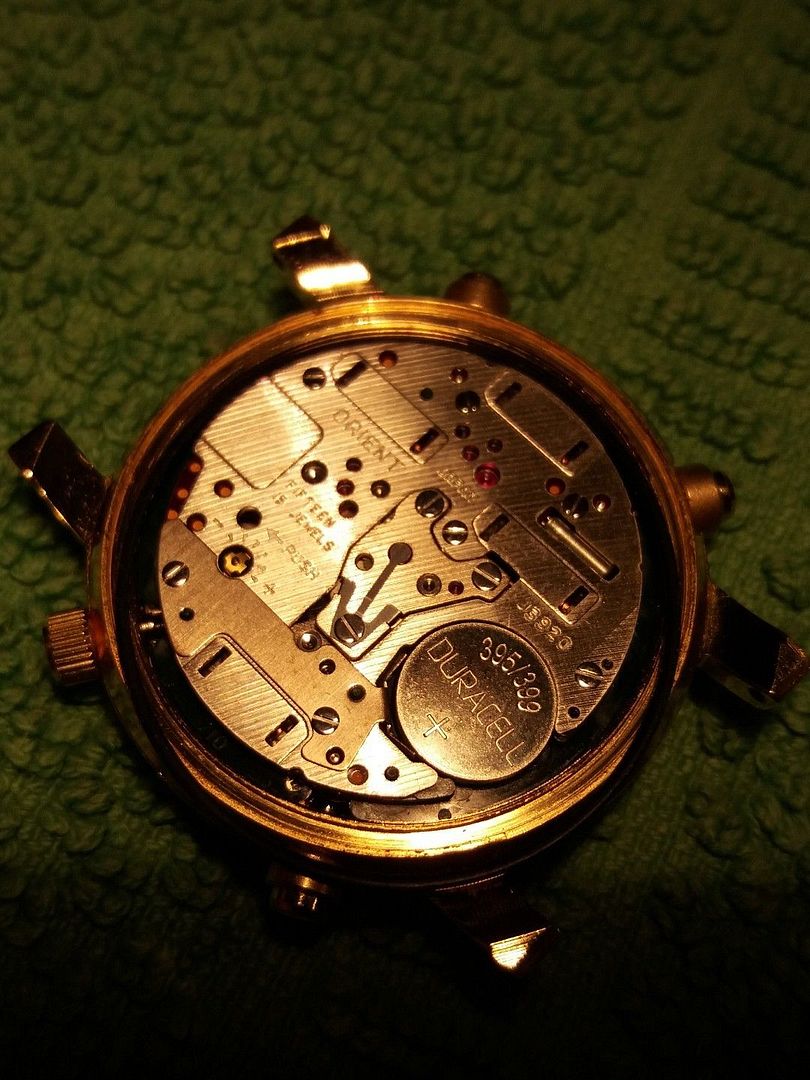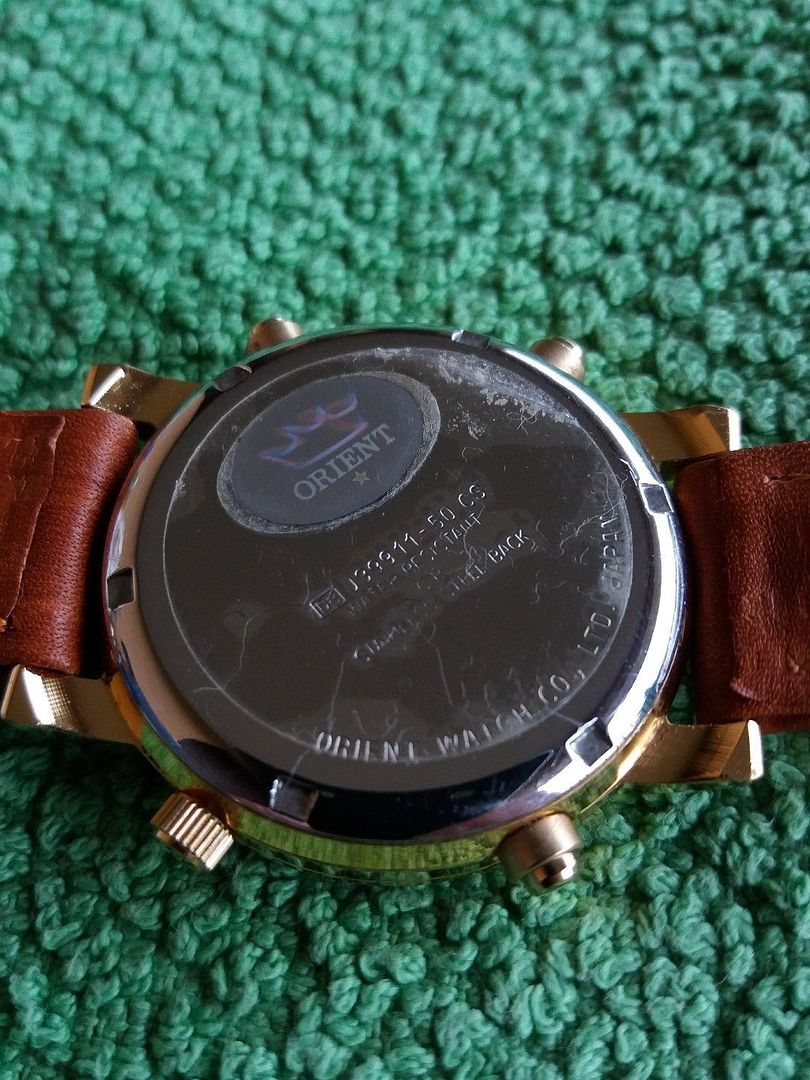 OROLOGIO ORIENT CRONOGRAFO
VINTAGE DA COLLEZIONE
HA LO STESSO MOVIMENTO DEL SEIKO 7A38 e FERRARI CARTIER ANNI 80
SONO STATI I PRIMI CRONOGRAFI QUARTZ
MOVIMENTO QUARTZ ANNI 80 DEFINITO DAGLI ESPERTI IL MIGLIORE IN ASSOLUTO
GIORNO e DATA SI TROVANO NEL CONTATORE DESTRO DEL CRONOGRAFO, QUESTO PARTICOLARE LO RENDE UNICO
FUNZIONANTE alla perfezione IN TUTTO
CORONA ORIGINALE
FONDELLO ORIGINALE
CINTURINO NON ORIGINALE NUOVO MAI INDOSSATO BELLISSIMO
Vi verrà spedito l'orologio in foto
Spedizione accurata e soprattutto tracciabile
Like many Italian eBay sellers, this one also regularly uses a shill bidder to inflate his prices. It seems common practice in Italy.

 If you check the bidding history, it's blatantly obvious that within an hour of listing it, the Italian eBay seller had used his other eBay ID, to set a hidden target 'reserve price' of 79 Euros.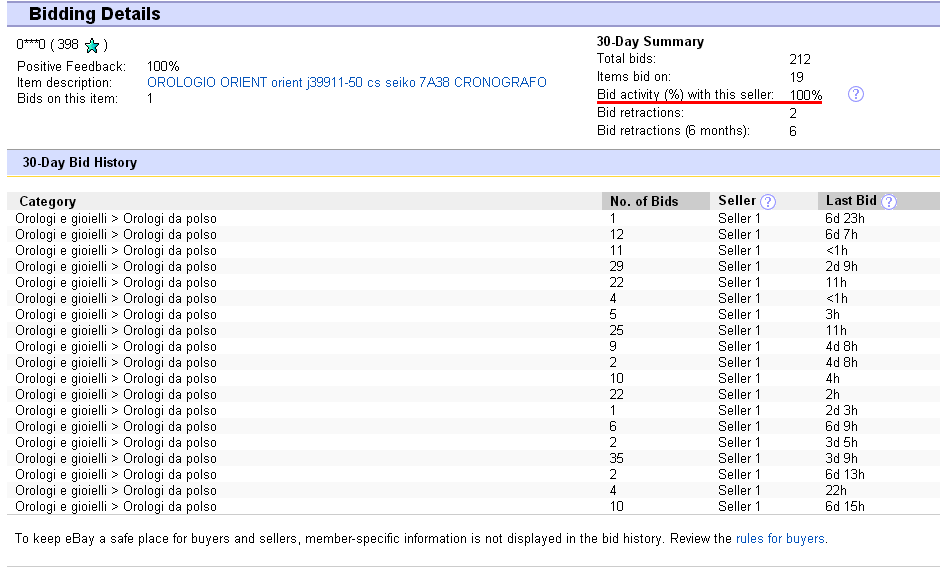 I didn't have a problem with that and rapidly bid it up to 80 Euros. For
almost
the remainder of the 7-day listing, I was the high bidder - and I'll admit was quite looking forward to adding this to my collection. Set my heart on it. In anticipation, I'd even sorted out a nicely matching dark blue 18mm leather strap to fit to it.
The auction ended yesterday lunchtime, selling for 156.67 Euros after 15 bids.

Unfortunately, I was too complacent. Transpired I was not the winning bidder.
I was out-sniped in the final seconds by a member of this forum using his now customary under-handed tactics.

 24 hours later I am still 

 seething.