You be the judge.
I get a LOT of crap coming up in my eBay saved favourite searches. And a lot of it is stupidly over-priced crap. I've almost got to the stage where I accept it as the norm nowadays. Time was when I'd bitch about speculatively over-priced Seiko spare parts in other threads in this forum section, like this aptly titled one:
Over-priced; incorrectly identified SEIKO spares - Caveat Emptor
But I thought this incompetent pair of idiots deserved their own little thread. 
How about £80 Quid for a Seiko case-back (or maybe a crystal) gasket ? 
These two items from the same UK seller came up in my search results yesterday: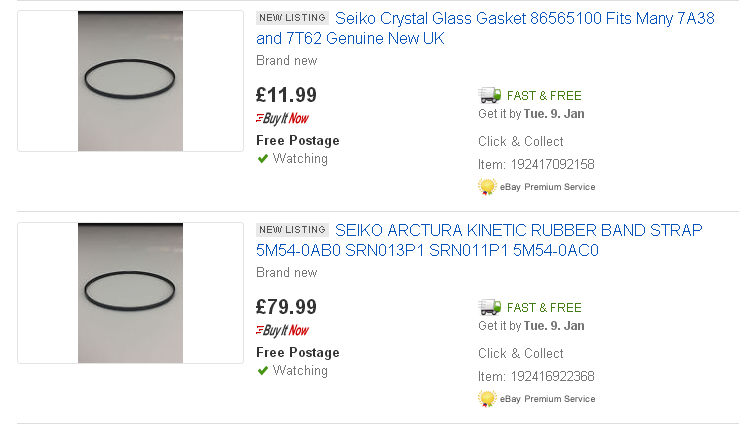 They both use the same photo of what appears to be a black nylon crystal gasket. Intrigued as to why the second listing had come up in my saved search results (as I have absolutely no interest in Seiko Kinetics), I clicked on the link to the listing:
http://www.ebay.co.uk/itm/192416922368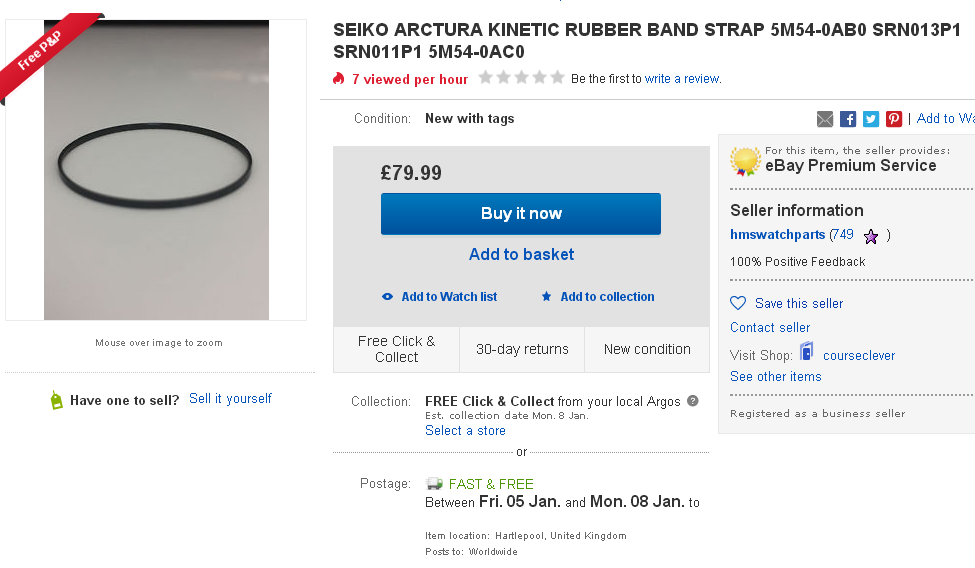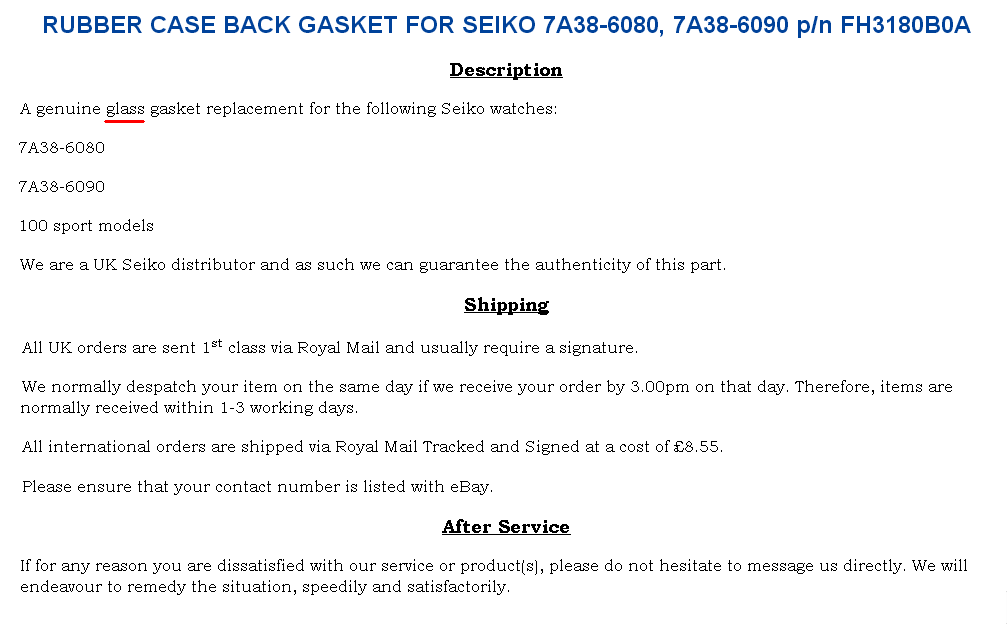 In case you can't see from my screen print, the first part of the description reads:
RUBBER CASE BACK GASKET FOR SEIKO 7A38-6080, 7A38-6090 p/n FH3180B0A
Description
A genuine glass gasket replacement for the following Seiko watches:
· 7A38-6080
· 7A38-6090
· 100 sport models
We are a UK Seiko distributor and as such we can guarantee the authenticity of this part.
Note they claim to be a UK Seiko distributor. 
 It doesn't say 'authorised'. 
Like many other eBay chancers, I suspect they are buying from Cousins UK.