This came up in one of my saved favourite eBay searches yesterday ....
http://www.ebay.co.uk/itm/352285036191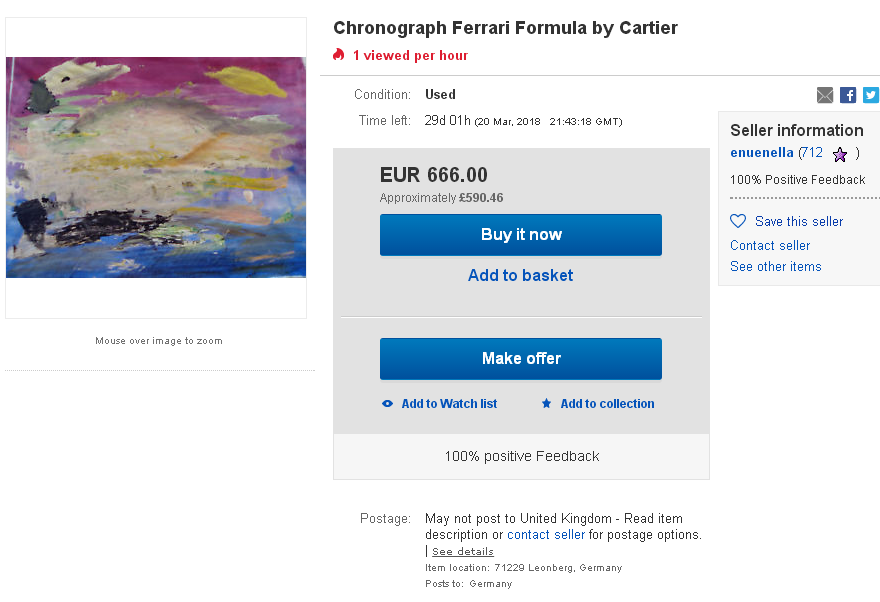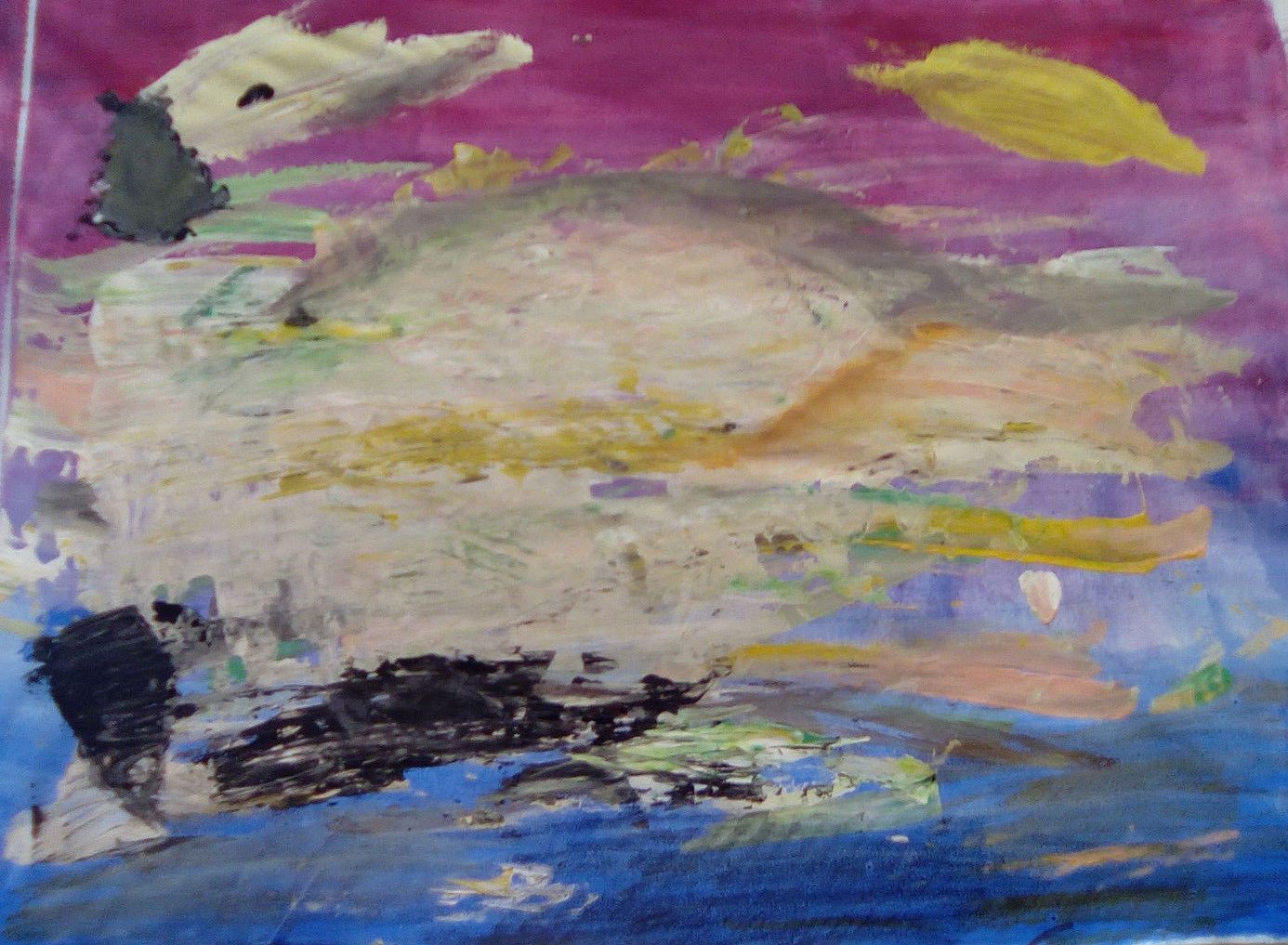 Beschreibung und Originalfotos der Uhr folgen bis ca. 22.02.18, Uhr befindet sich aktuell noch am Zweitwohnsitz.
Bitte noch um etwas Geduld, vorab eingestellt aufgrund der nur heute 18.02. gültigen ebay 1.- € Aktion.
Fragen gerne auch schon vorab.
It would appear from the German seller's description that they are actually trying to sell a Cartier Ferrari Formula chronograph. 
 The first line translates as follows:
Description and original photos of the watch will follow until about 22.02.18, watch is currently still at the second home.
It really begs the question why they couldn't wait until Thursday to list it. 

And what about that piece of 'Modern Art ' ? 

Looks like the daubings of a 5-year old.