Exceedingly careful un-sticking of the circuit using Walgreen's toothpicks which are dagger shaped at one end.

All in all, nowhere near as bad as I'd feared.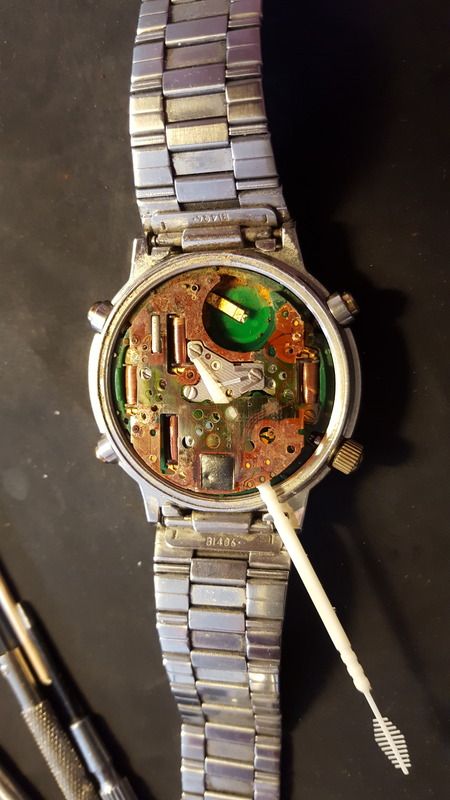 Looking at the circuit in the region of the Capacitor? at  X 90 magnification.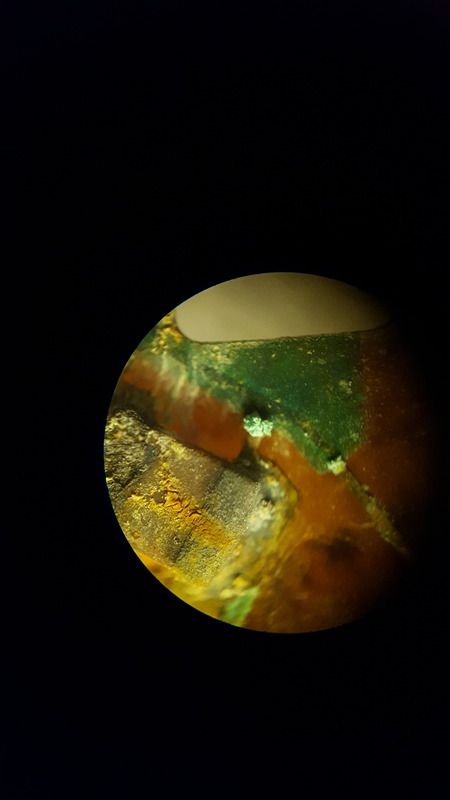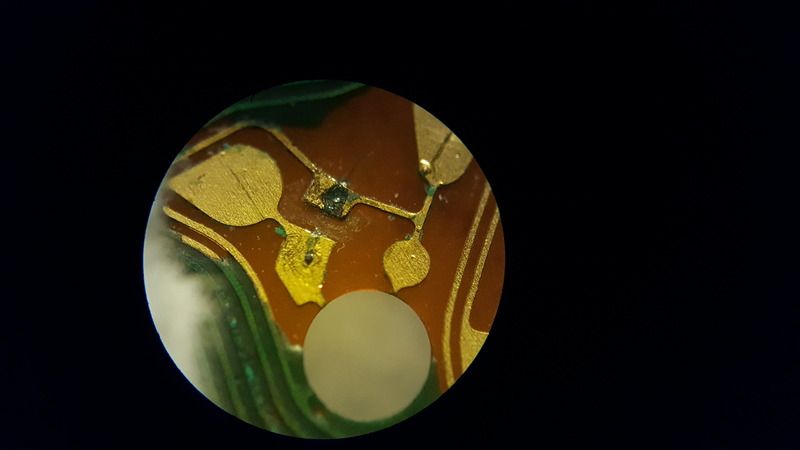 The function switch was through the gold but astonishingly, when the green was cleaned away, the contacts, though impacted, cleaned up well and function perfectly.  The capacitor, if that's what it is, I thought may have popped since it's across the 1.5v.  However, that broken bubble seems to be nothing but the fluid that found its way in very selective places. 

The tiny blob of green is about a third the height of the surface mount device.  One can just about see the depth. 

Introducing a tool under that magnification is like working with a telegraph pole.  And it's left-right flipped. 

All in all I've seen a lot worse circuits on this forum.  When it was cleaned it was in fair condition.  Nowhere could I see a track eaten away to any extent but no one could be more surprised than me when it worked.