Most readers probably haven't even noticed, but as of this morning, this site is now allegedly secure. Yes we've finally gone from plain old 'http' to 'https'. 
I supect Webs didn't do this voluntarily or willingly - and as usual they left it till the last possible moment when they had to - to maintain the integrity of their remaining customers' websites. Apparently they've been rolling out this upgrade since last Wednesday. Although I received Zero prior notification it was coming to ours.
There is a (TOTAL LACK OF) Community Support topic which refers:
http://support.webs.com/hc/en-us/community/posts/360018326272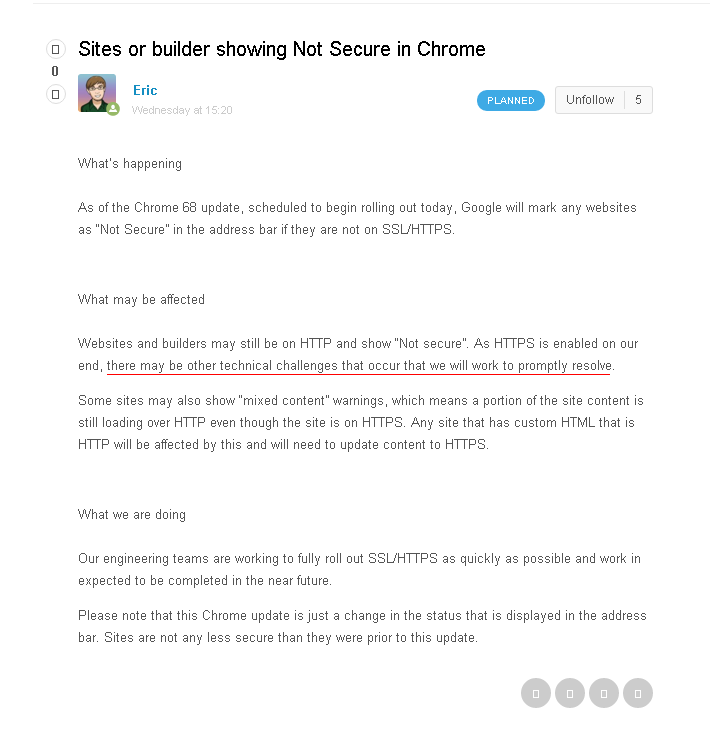 Note the part of a sentence I've underlined in red:
there may be other technical challenges that occur that we will work to promptly resolve.
Going by past experience, I'd take the second part with a big pinch of salt.