When I first decided to post a salutory warning about this particular watch, which starts off this new topic, I very nearly tacked it onto a couple of existing threads in this forum section. They cover subjects like: bad (case) refinishing, wrong un's and outright Frankens. But somehow it didn't really fit properly in any of them.
There is a thread specifically about a 7A38 with a garishy repainted orange dial, which I could have added to, but I did write that one deserved it's own thread.
I suspect we'll come to see more and more of these in the future, as potential new buyers become ever more desperate to get their hands on a 7Axx - any 7Axx, no matter how bad.
 Enter the amateur / backstreet bodge dial re-painters.

I spotted this modded 7A28-703A, fitted with a tastefully (not) repainted all black dial, listed yesterday evening, by a US eBay seller, as a 7-day auction, with an opening bid price of $0.99. By this morning, bidding was already @ $152.50.
http://www.ebay.co.uk/itm/202469165540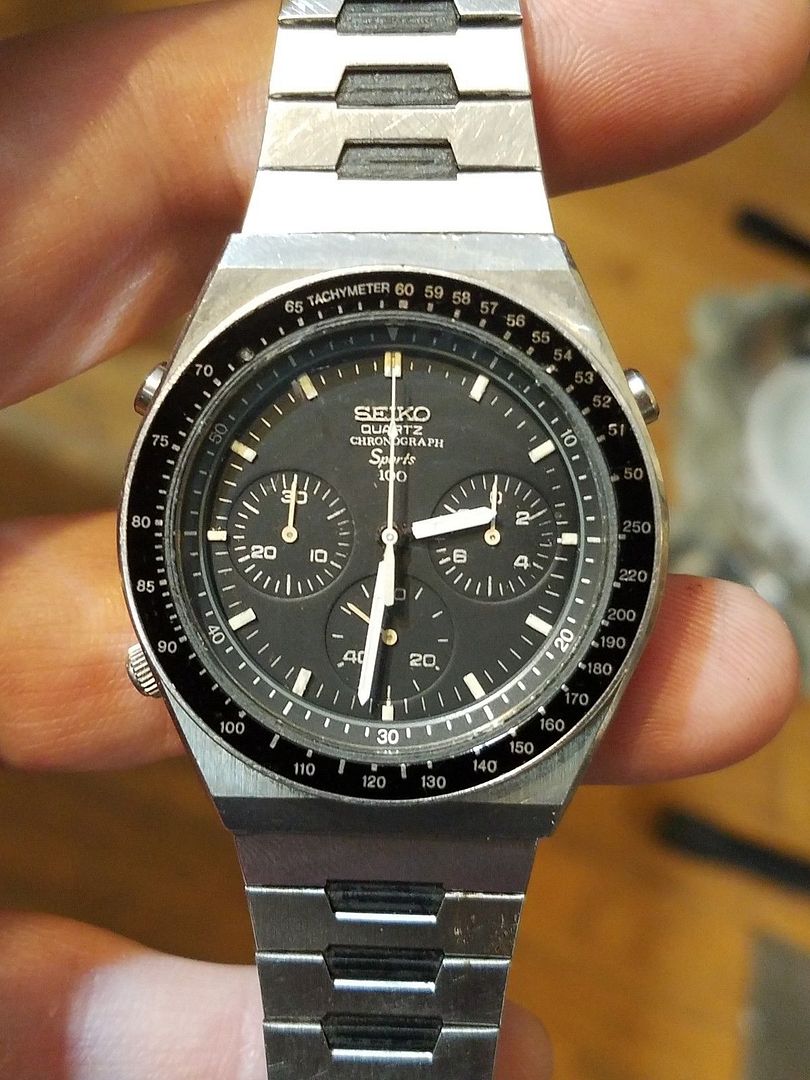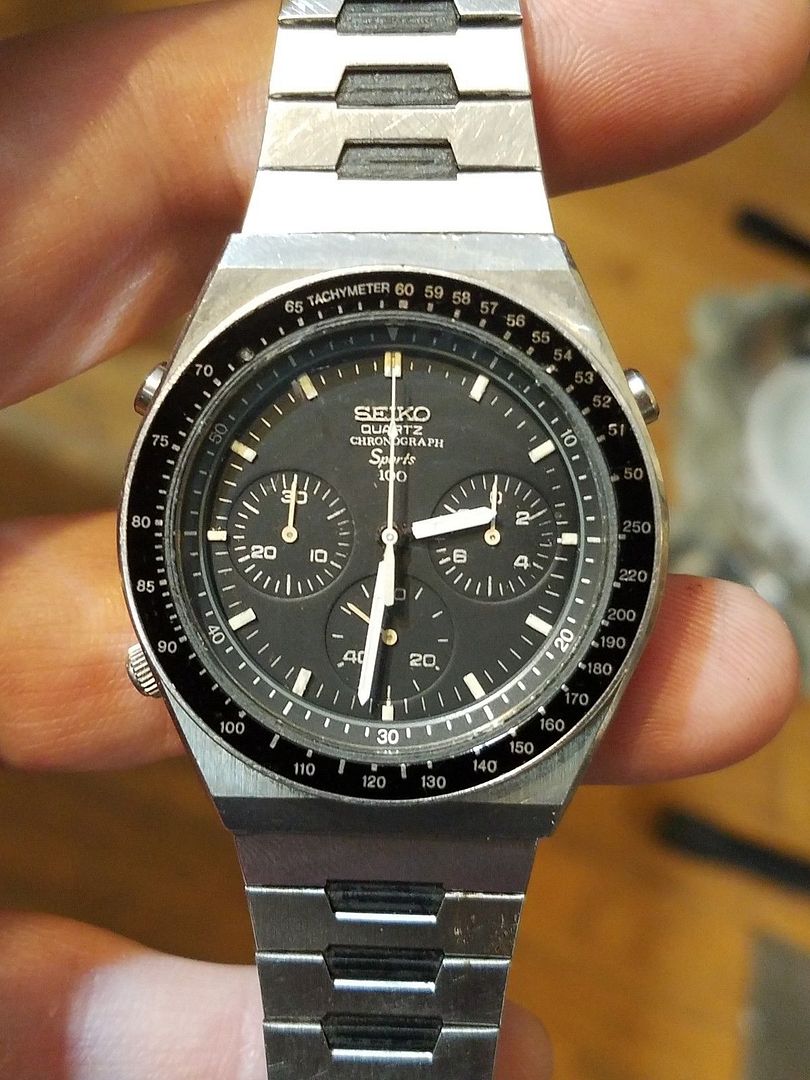 Here we have a very Rare as found Seiko Sport Chronograph in great working condition. The model is 7A28-703B. The watch is missing one pusher but is complete and original besides that. This is as I found it at a local thrift store. Installed a new battery and it took off running. The watch is 40mm wide and has a wonderful look to it. The band is big and will fit up to an 8" wrist. The crystal has a few marks but is still very nice. Please see pictures and ask any questions you have.
The seller is either possibly lying through his teeth, or has absolutely no idea what constitutes 'original'. However, you don't have to look too closely at the dial lettering, to figure out that this wasn't something that slipped through Seiko's Quality Control process.
Love the way the PH of Chronograph droops. It is of course done in completely the wrong font script (for Export or JDM). And 100 underneath Sports, instead of alongside it.
The chrono' sub-dial numbering is all wrong too ....