Another nasty little profiteering re-seller, who seems to be homing in on 7A38's recently and has popped up on my radar more than once lately, is the Cypriot eBay seller hattori_cy. I've already written about his unethical activities once before, in this thread, when in November last year, he listed an average condition stainless 7A38-7270, fitted with a non-original bracelet, asking silly money (£400) for it. I couldn't prove the case conclusively on that occasion (even though it was clearly the same watch and bracelet), but this time I've caught him red-handed. 

Earlier this afternoon, he listed a stainless 7A38-7270 in allegedly NOS, but in fact good used condition, as a 5-day auction, with an opening bid of $700 !!
http://www.ebay.co.uk/itm/283434184033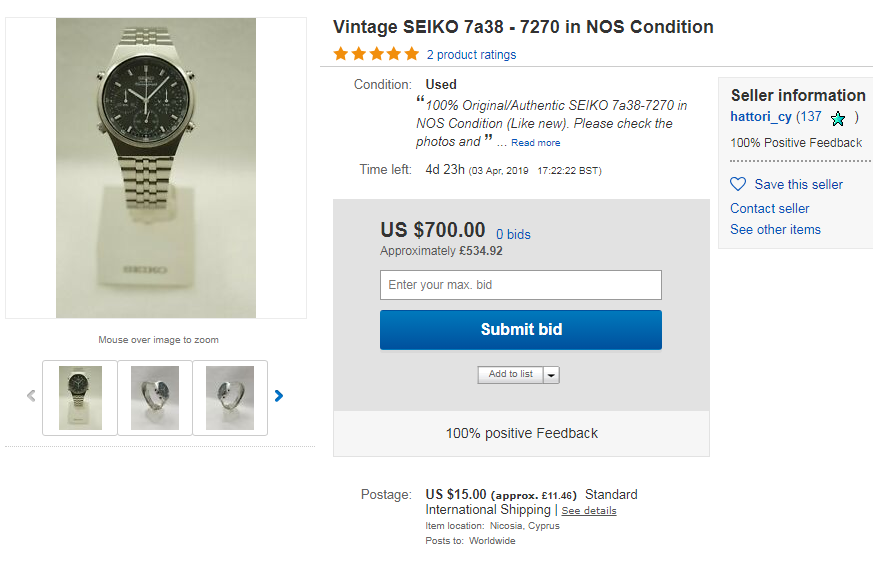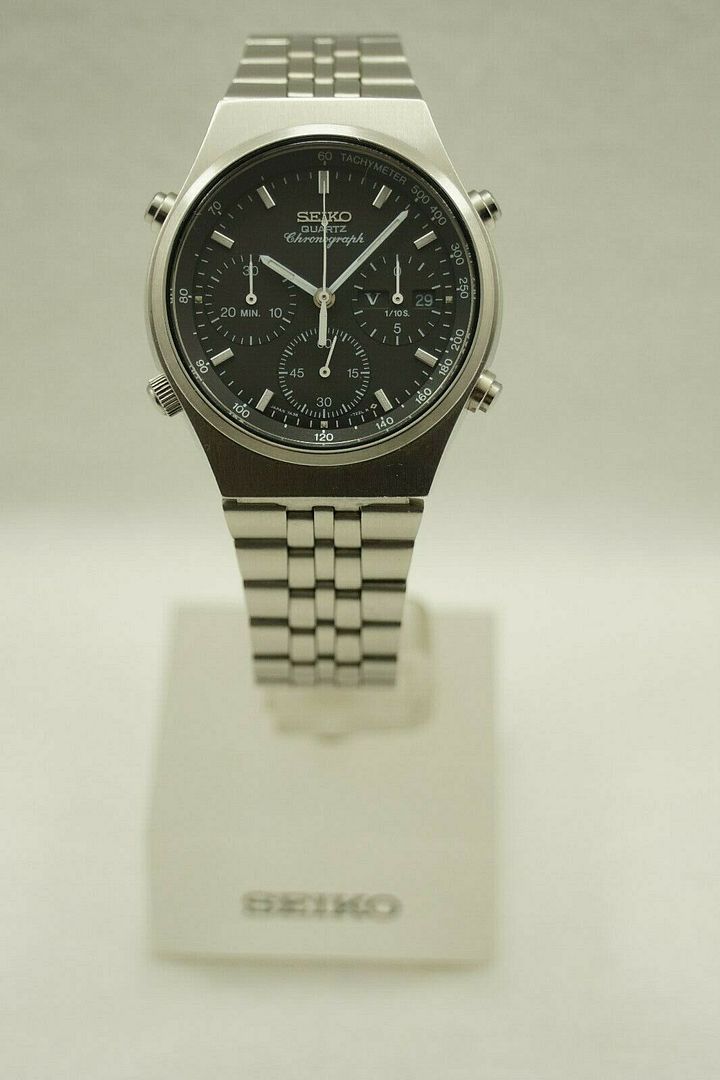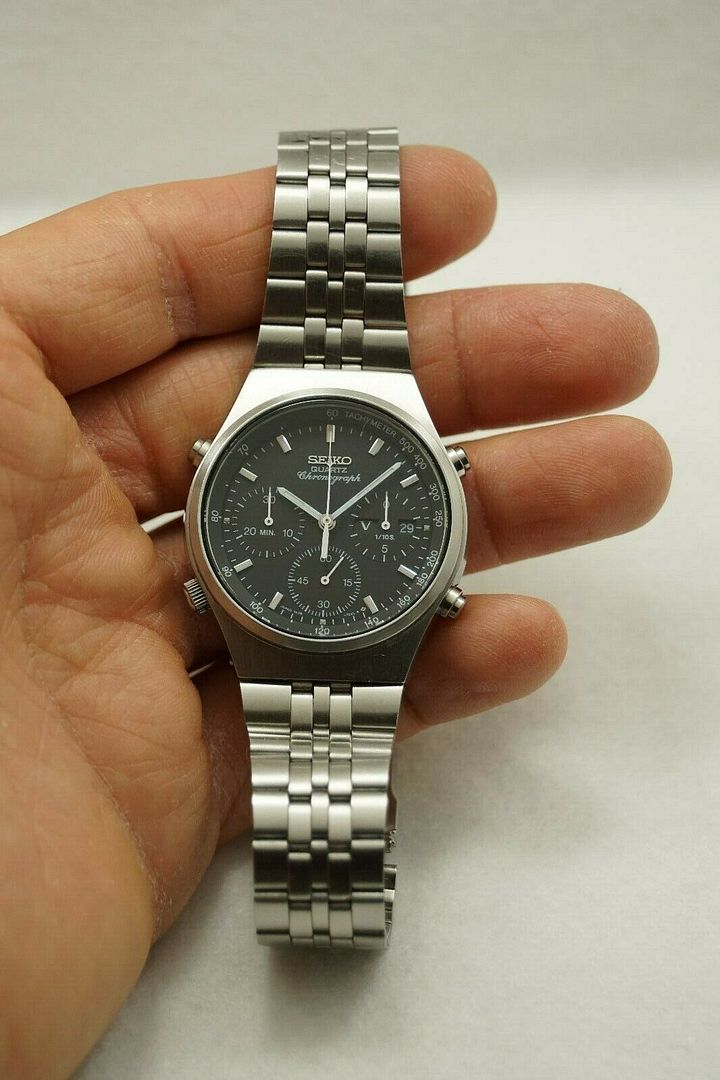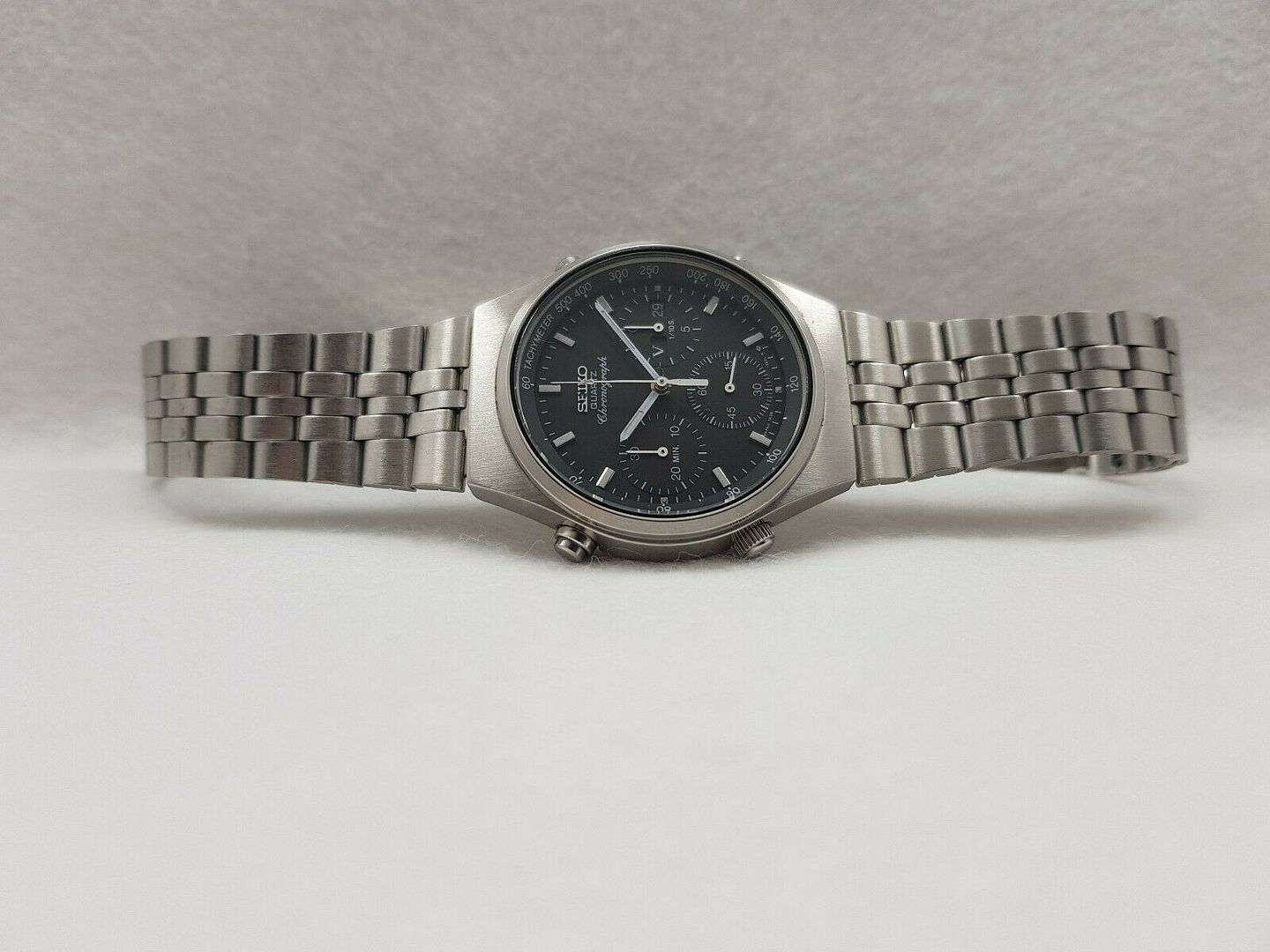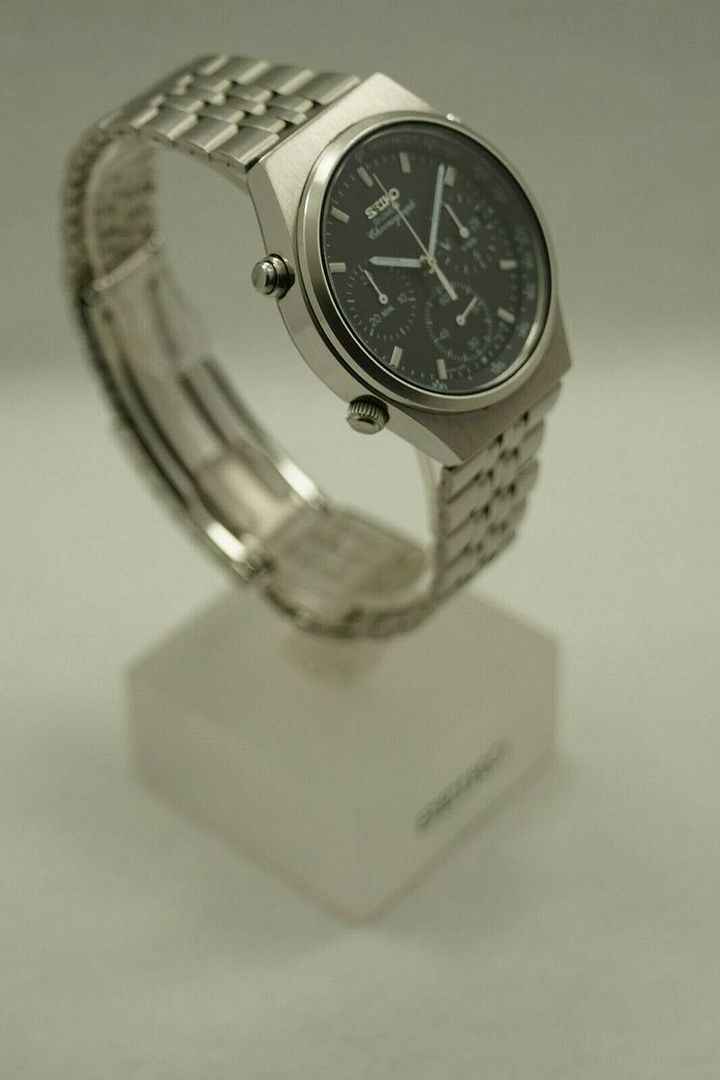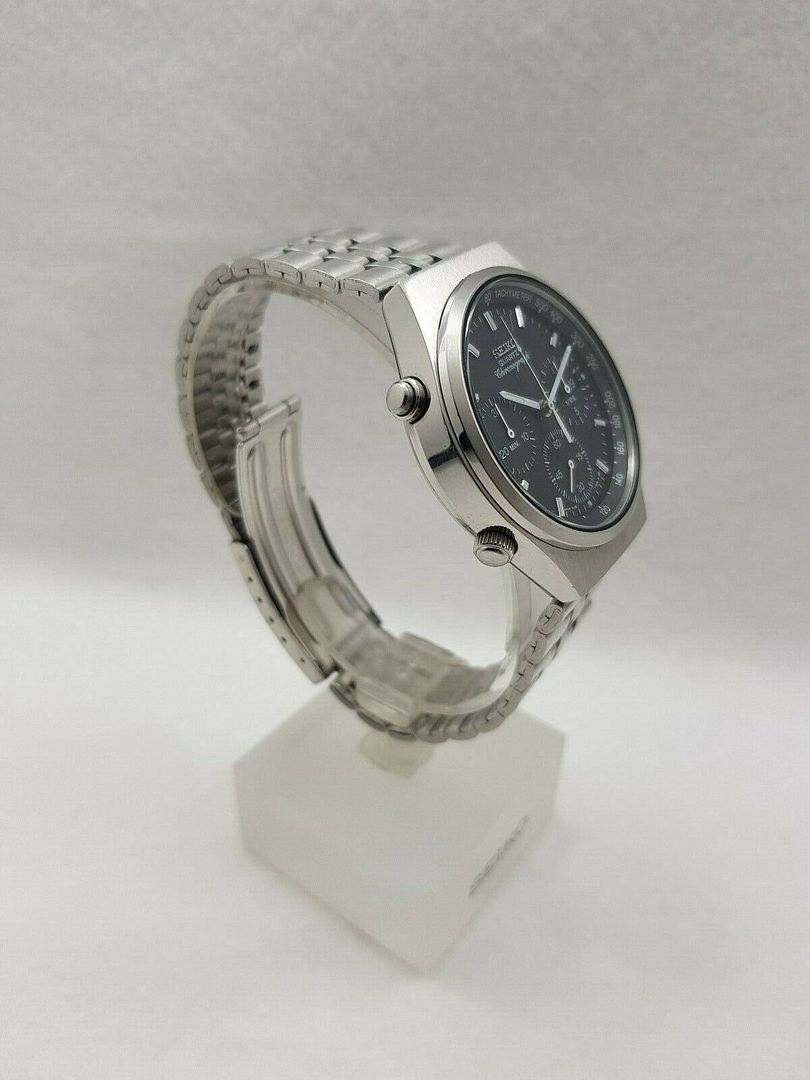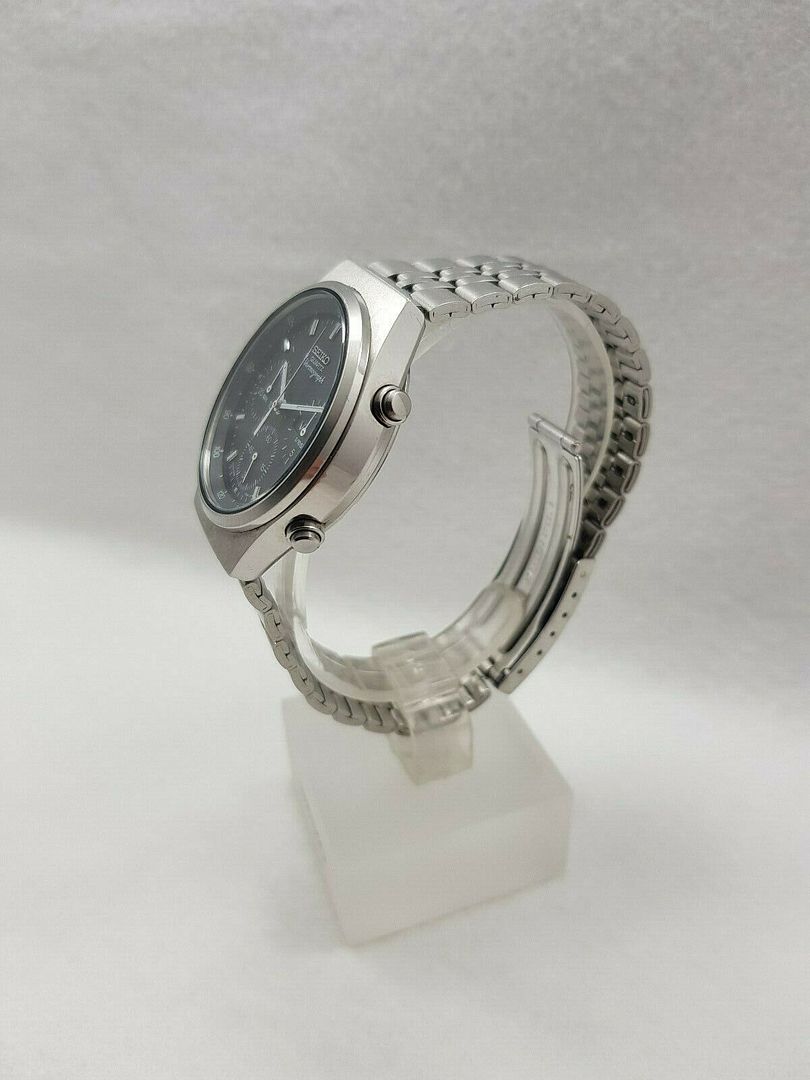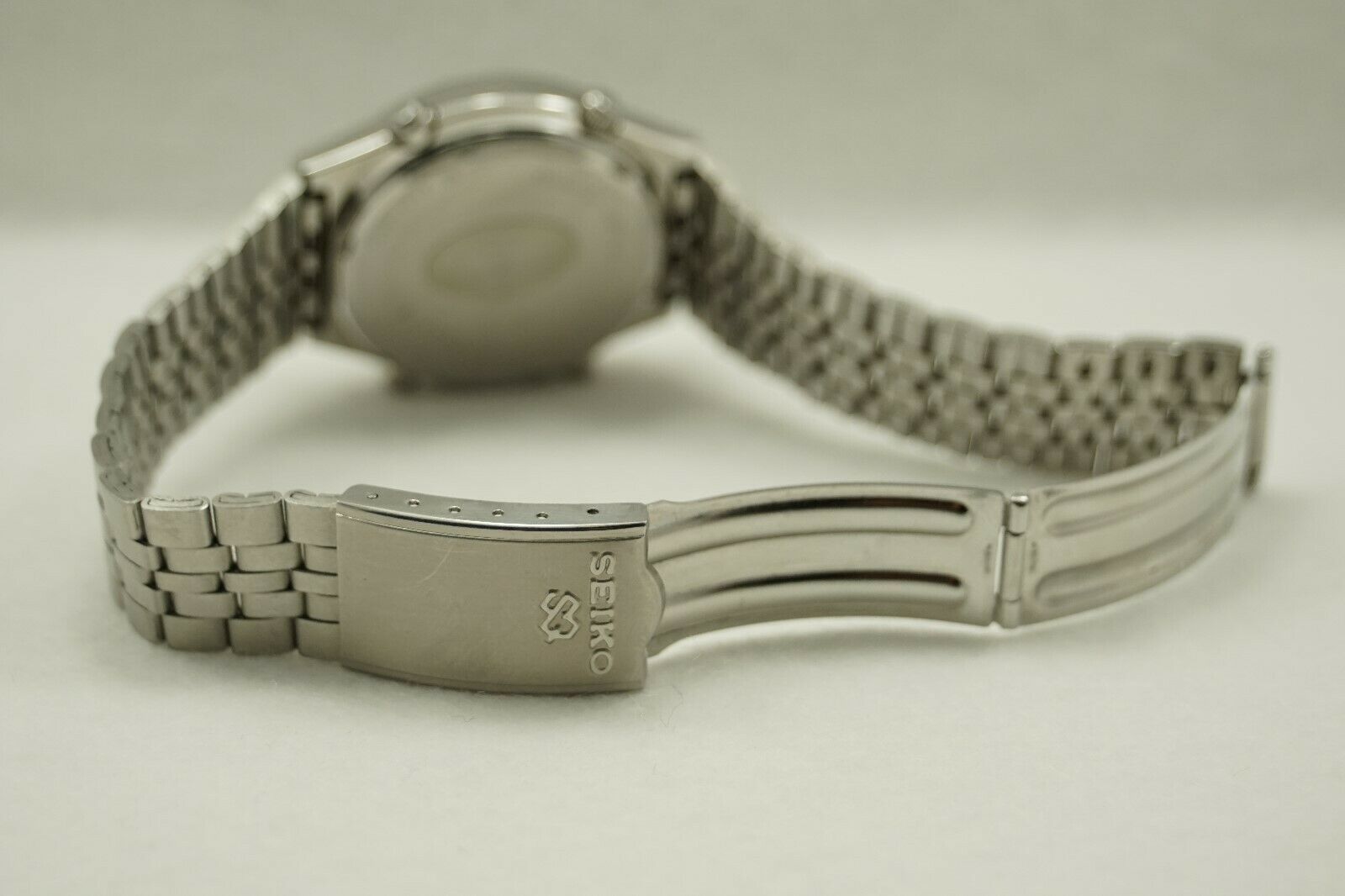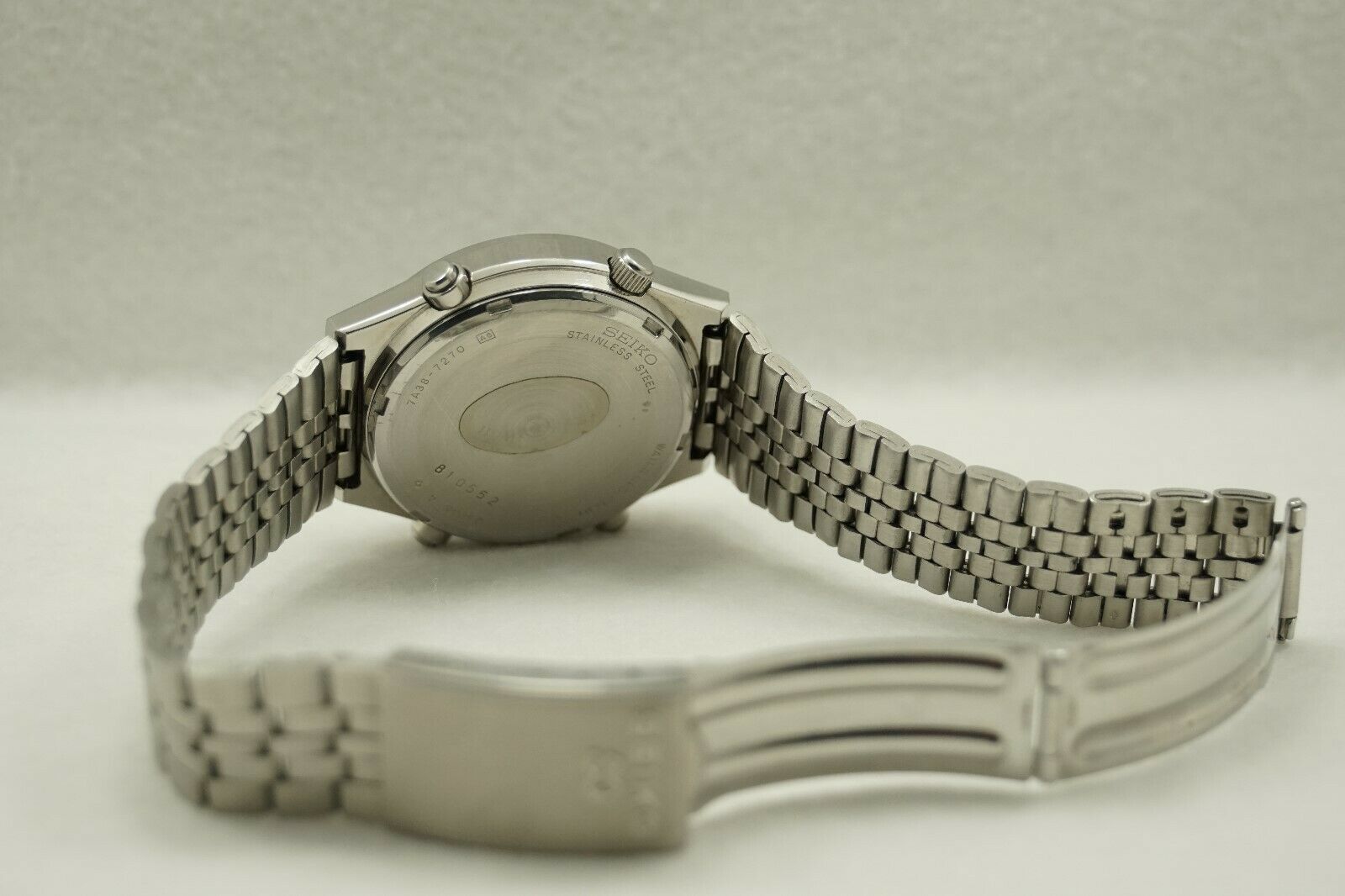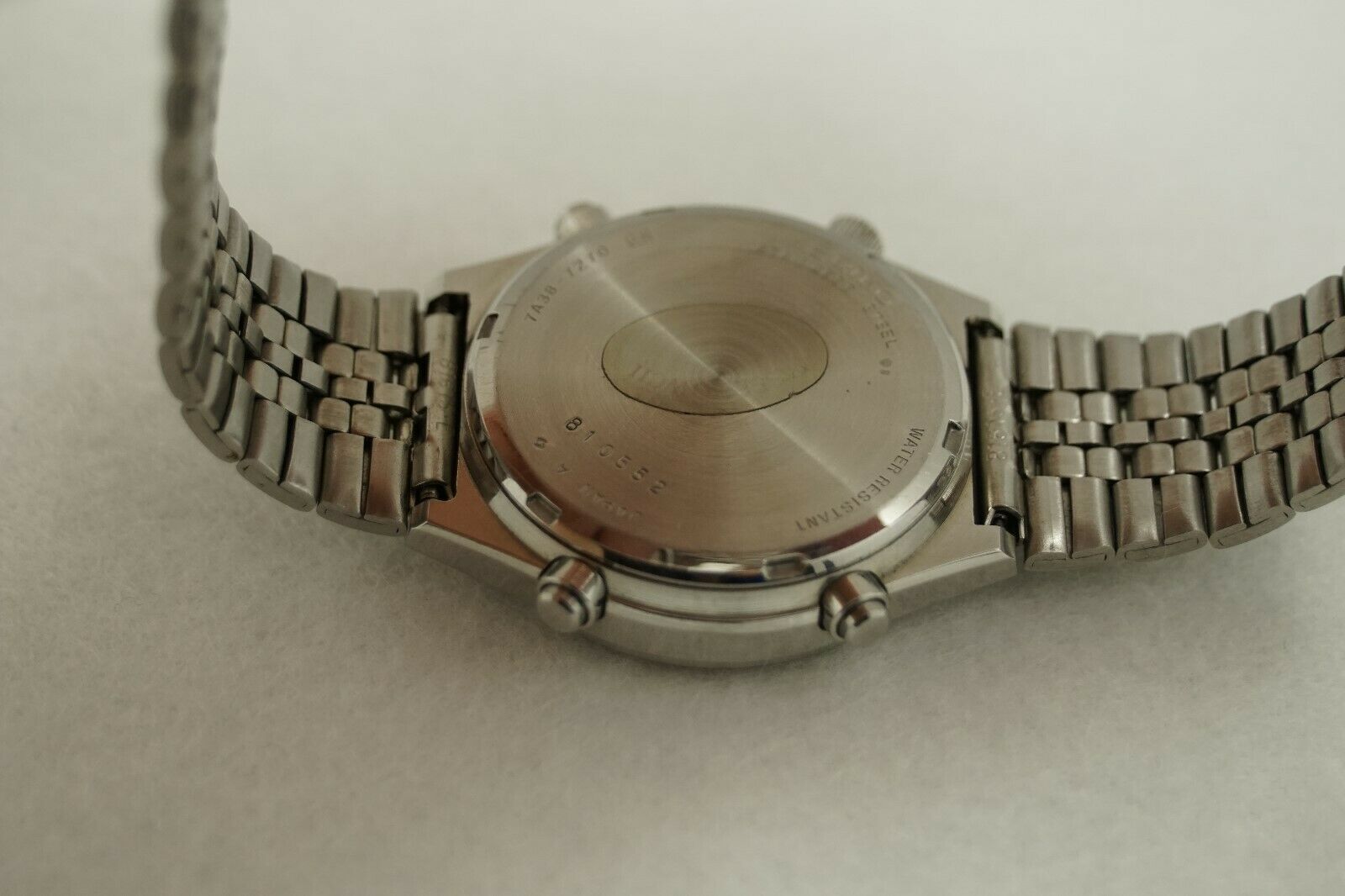 This is your chance to get this amazing Vintage SEIKO 7a38 -7270 in NOS Condition 100% All original / Authentic.
The photos talk by themselves. The watch is like new.
All the functions are working 100% as it should.
It has its original full length bracelet.
Bidders with less than 5 Feedback please contact me before bidding.
Please look at the photos because they are part of the description.
Feel free to ask me anything.
How about: Why do you think this watch is now worth $700 or more ? 

Here's where the same stainless 7A38-7270, case-back s/n 810552 was briefly listed by an Italian eBay seller around this time on Tuesday evening of this week, then with a highly over-optimistic 'pie-in-the-sky' Buy-it-Now price of 390 Euros.
http://www.ebay.co.uk/itm/273779276932
CRONOGRAFO SEIKO DAY-DATE 7A38-7270 ANNO 1983 BRACCIALATO OROLOGIO UOMO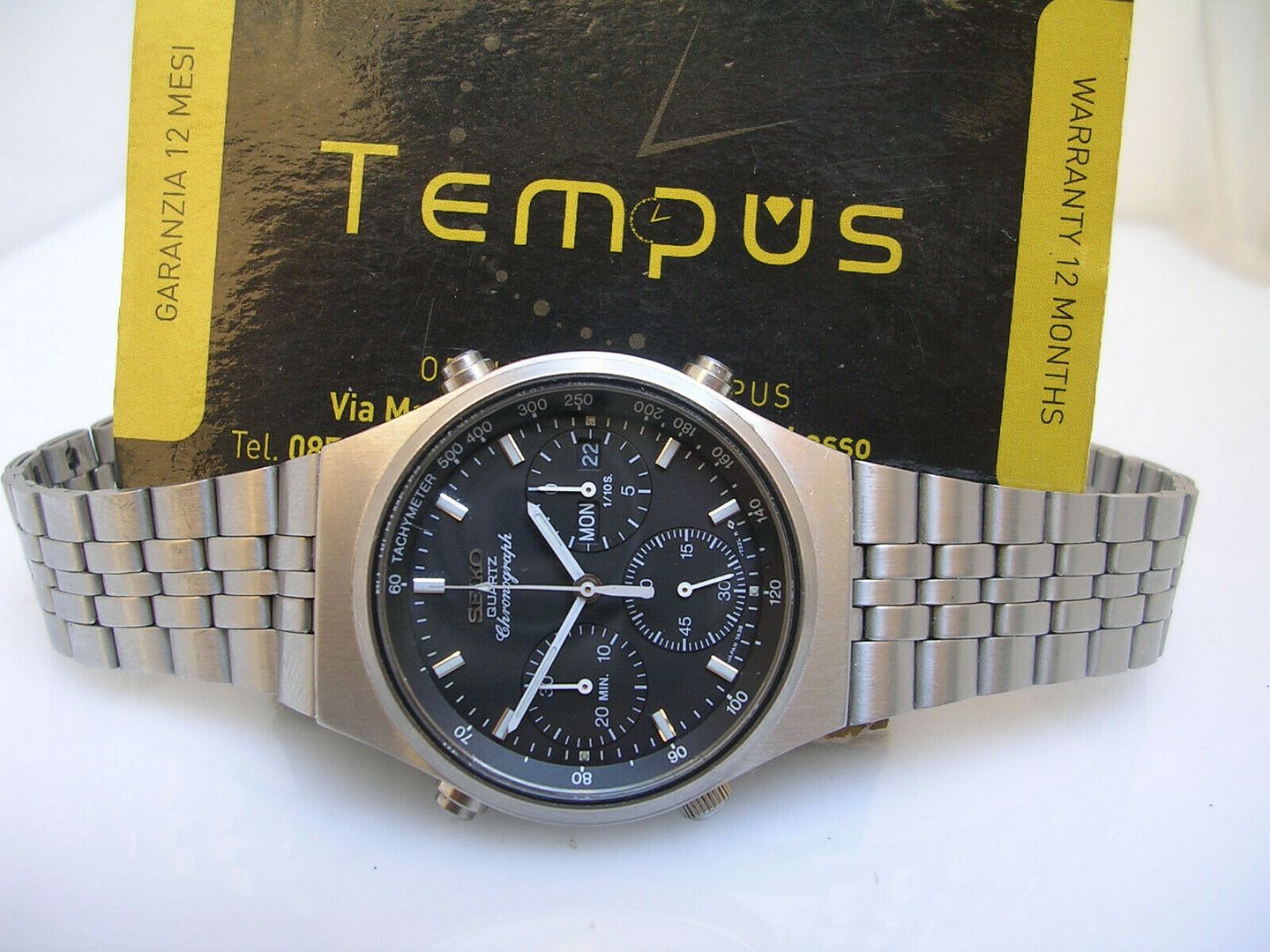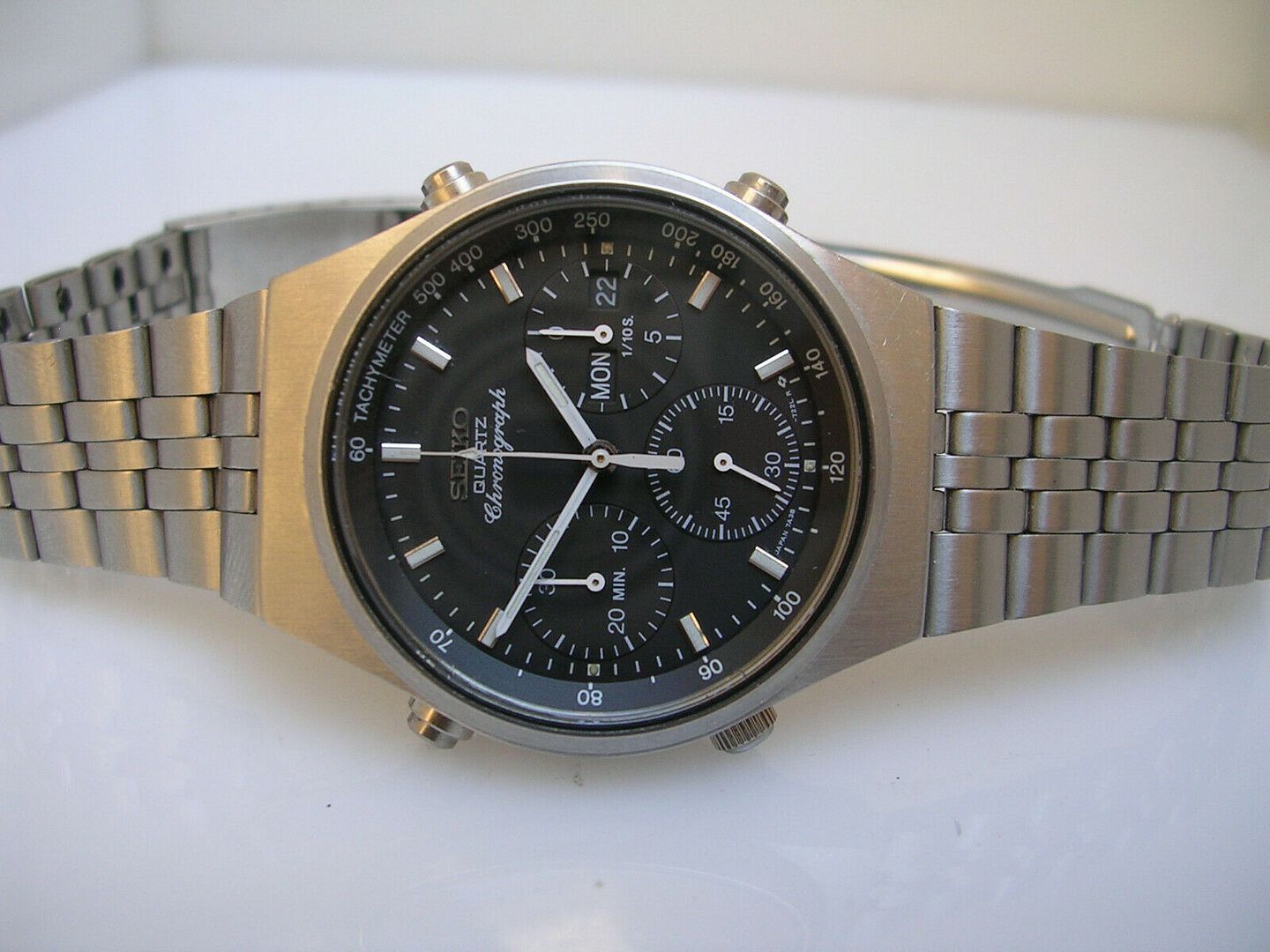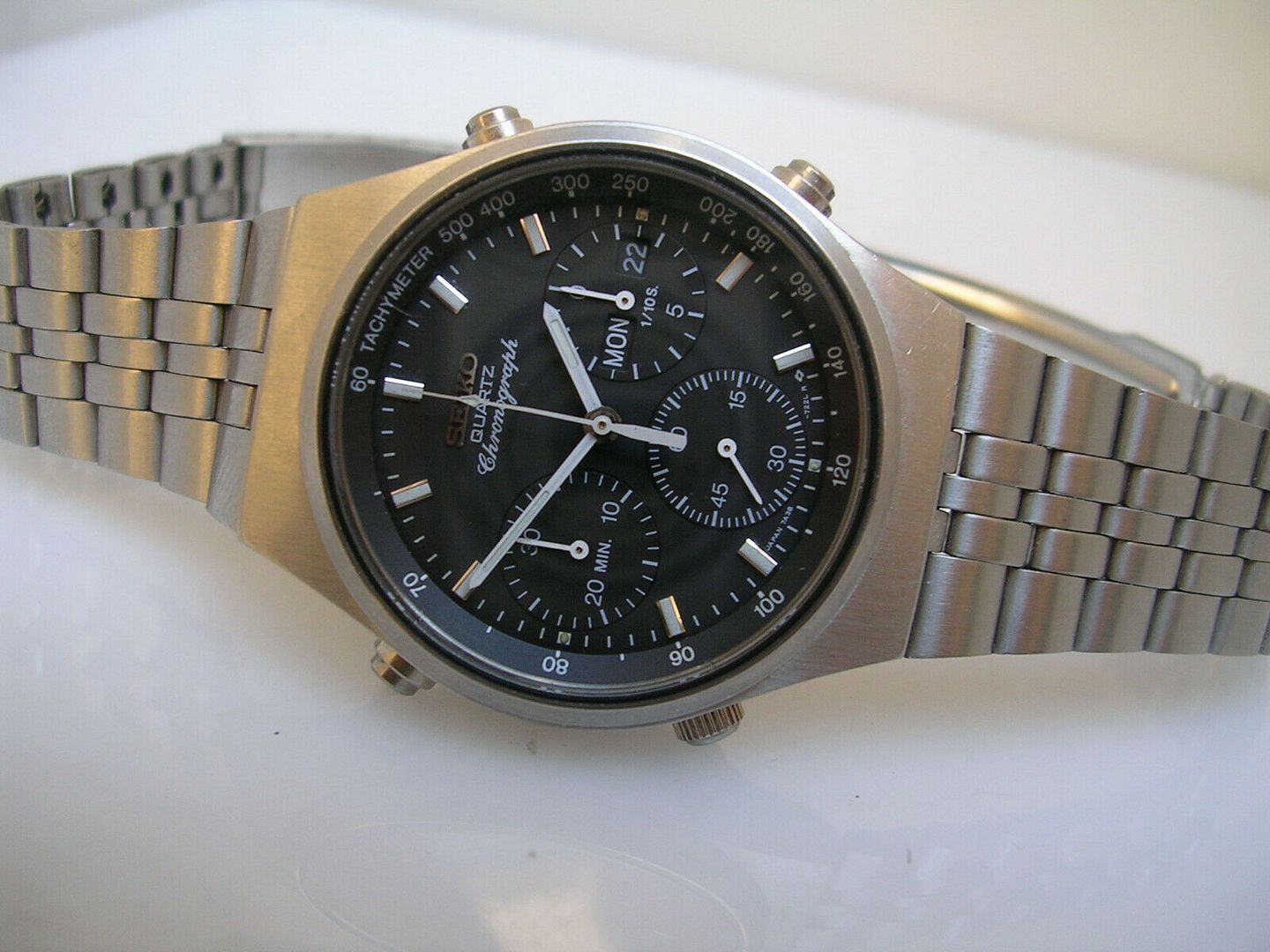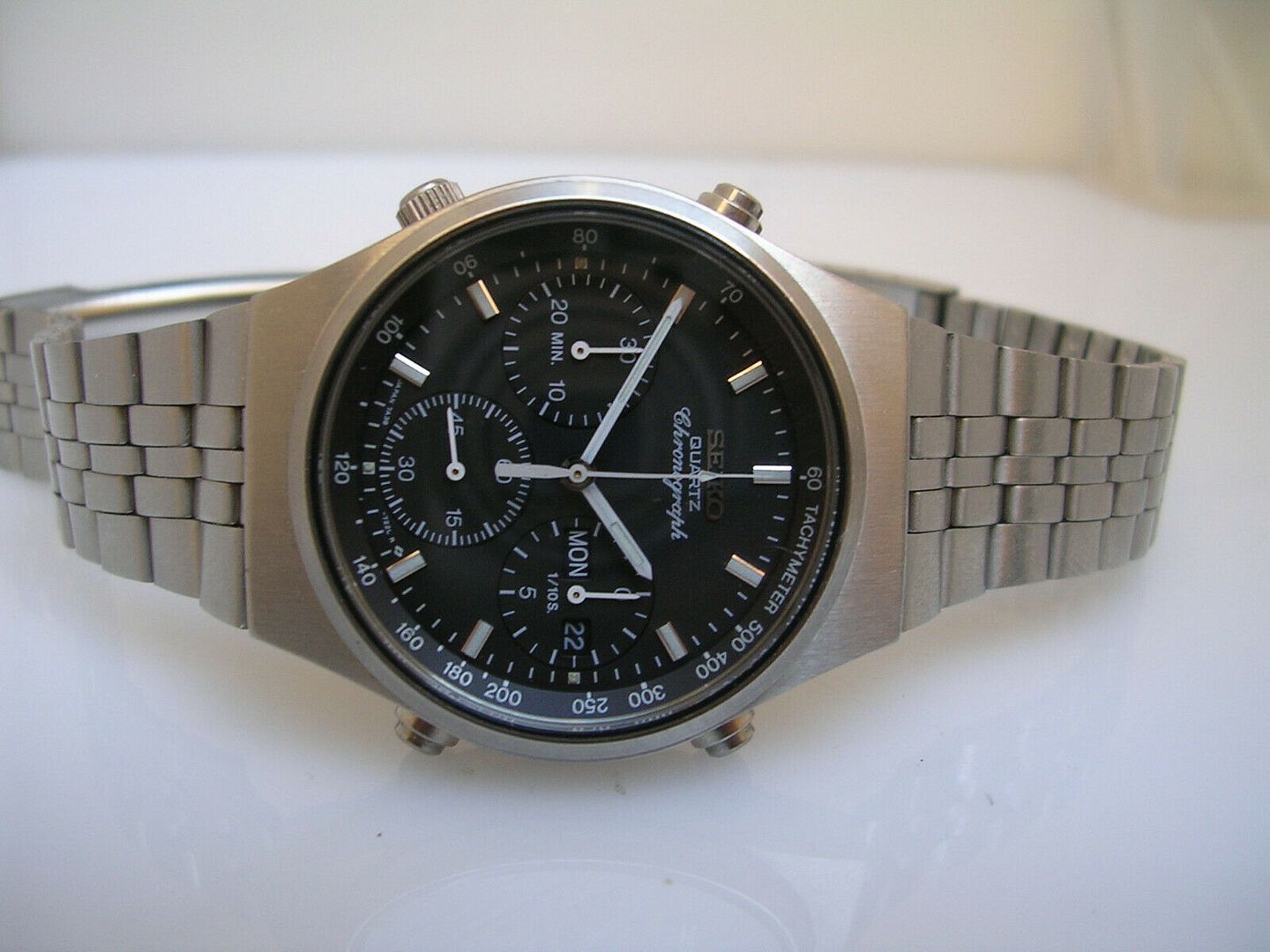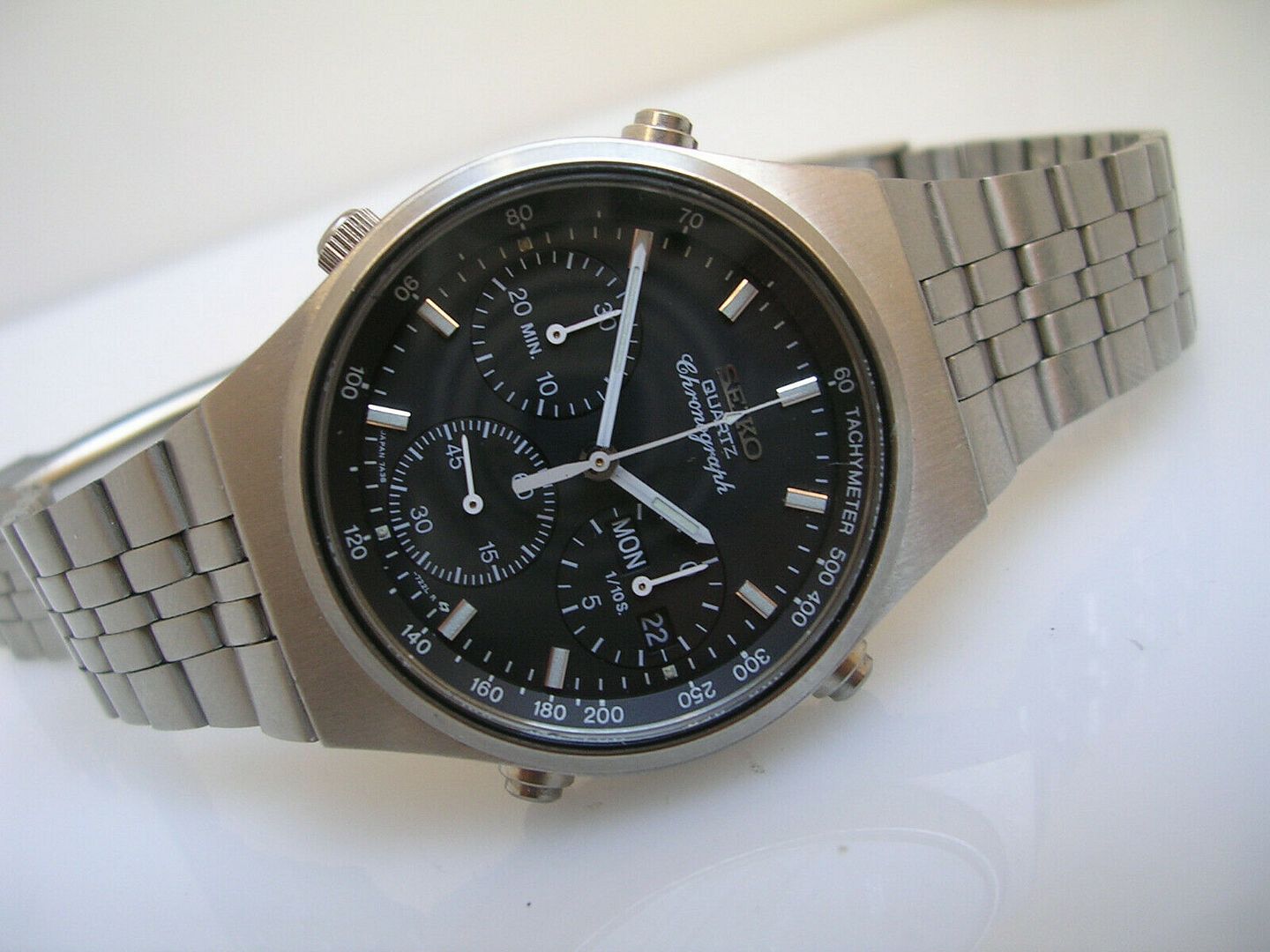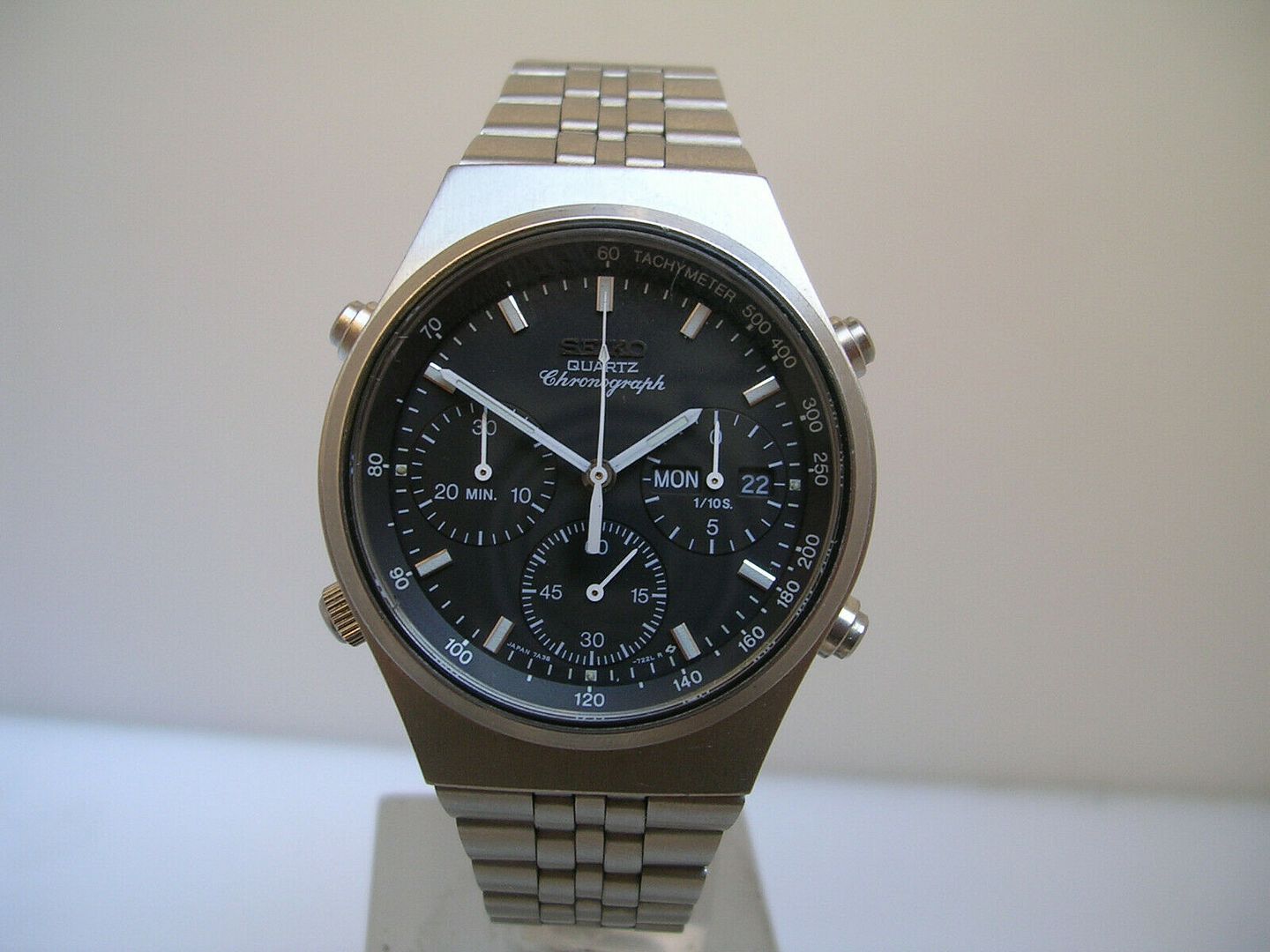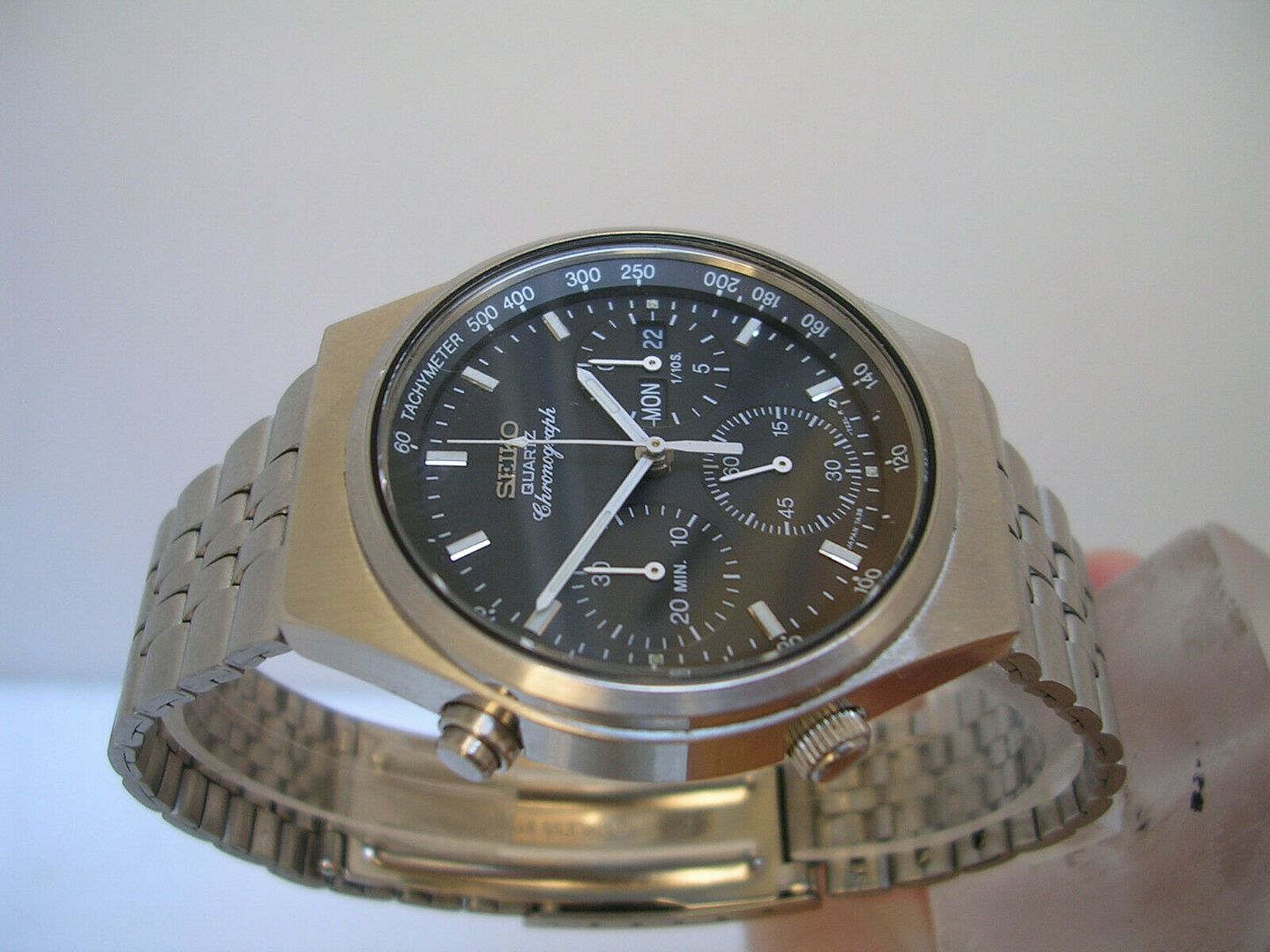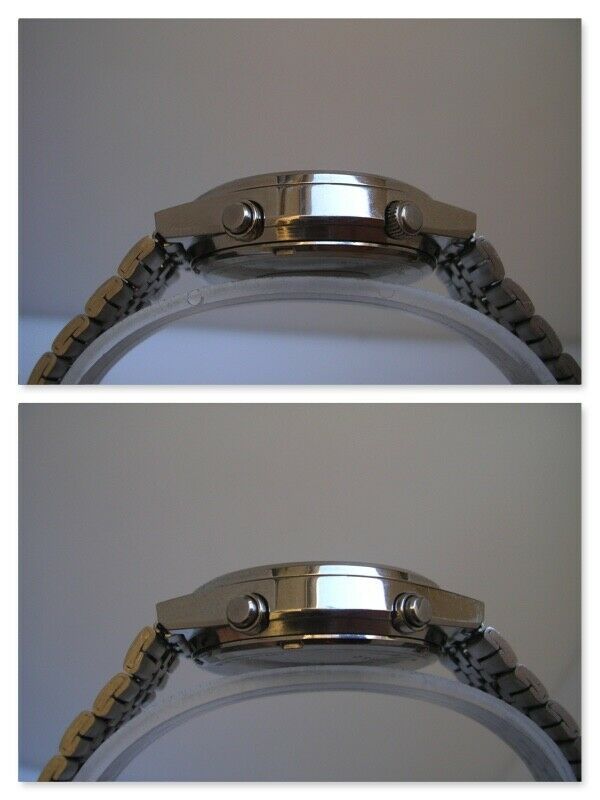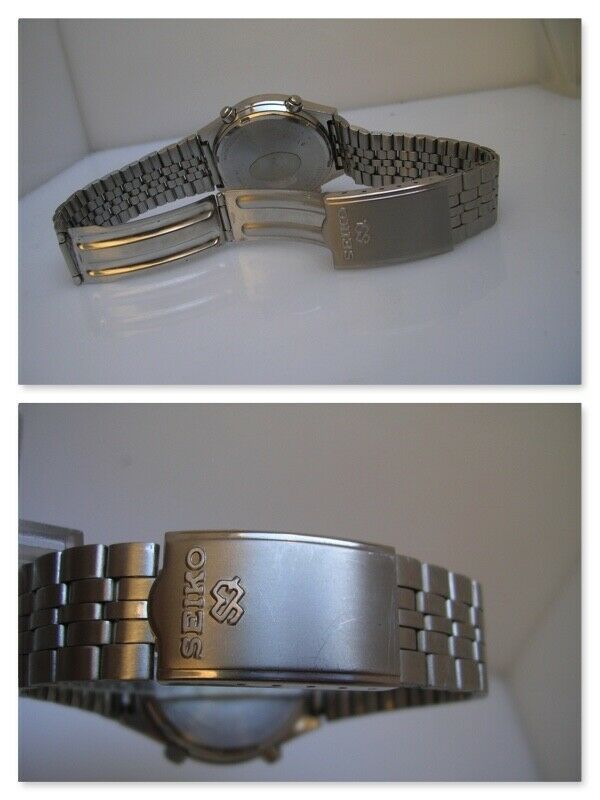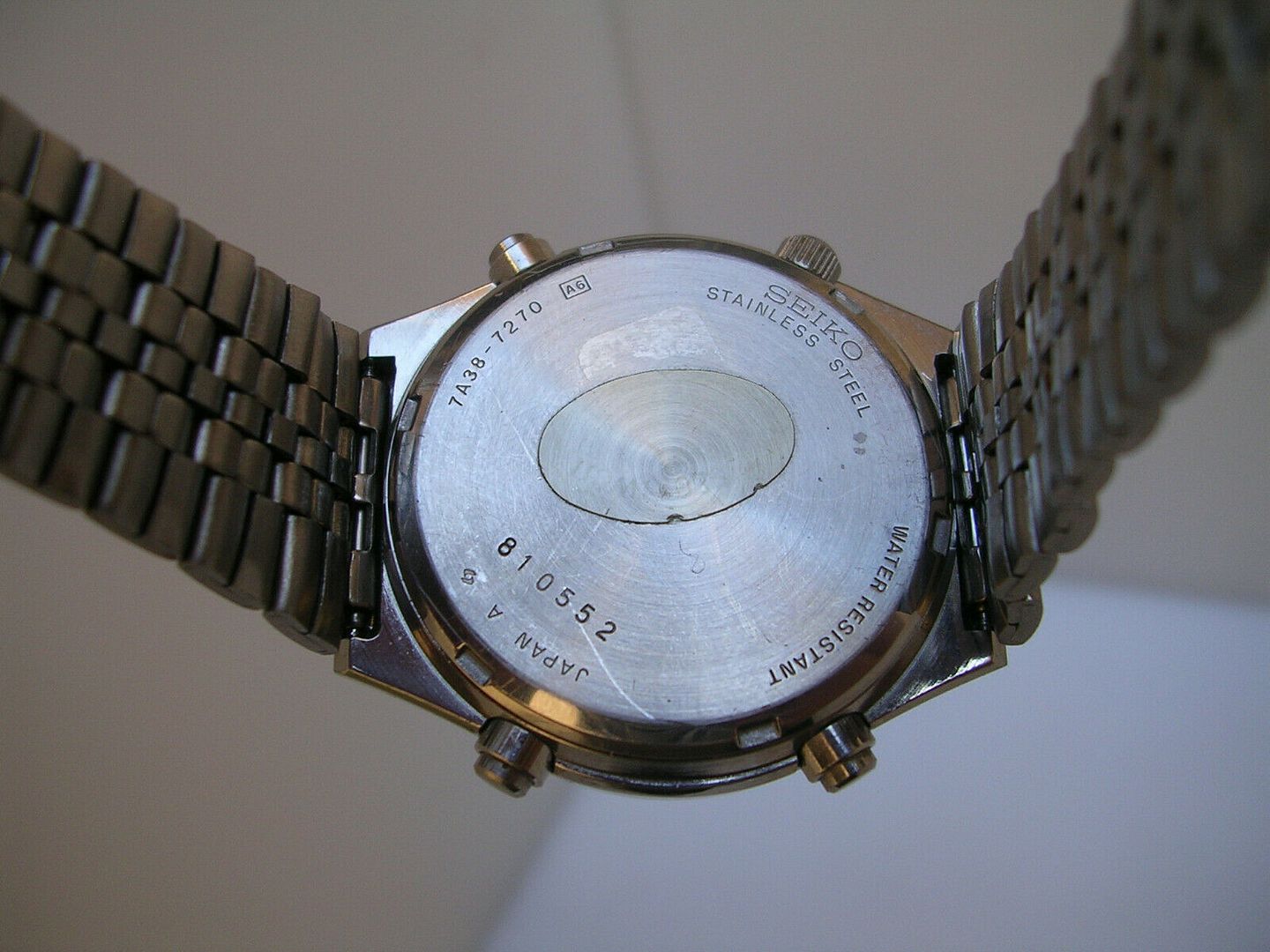 Marca: SEIKO
Modello: Cronografo
Referenza: 7A38-7270
Anno: 1983
Movimento: di precisione controllato al quarzo
Funzioni: ore, minuti, secondi, cronografo, day-date
Cassa: nickel-chrome
Ghiera: liscia
Corona: zigrinata, posizionata ad ore 8
Pulsanti: a pompa
Anse: dritte
Dimensioni: 36 mm corona esclusa, 41 mm alle anse
Vetro: minerale
Fondello: a vite personalizzato dalla casa
Quadrante: ardesia, con indici a barretta in rilievo trattati con materiale luminescente, lancette a stilo, anch'esse luminescenti, secondi continui al 6, minuti del crono al 9, decimi di secondo al 3, secondi cronografici al centro, indicazione dei giorni della settimana e del datario tramite doppia finestrella al 3, con rimessa rapida in corona, scala tachimetrica sul rehaut, scala sessantesimale, logo Seiko al 12
Cinturino: originale Longines in nickel-chrome
Chiusura: deployante originale personalizzata Seiko
L'orologio che vedete in vendita è perfettamente funzionante, è preciso ed affidabile. E' completamente originale.
Verrà a voi consegnato con scatola e garanzia Tempus di 12 mesi !!!
E' in foto. Molto bello !!!
The listing was ended by the seller soon afterwards as item no longer available, clearly pointing to it having been 'back doored' by some then unknown less than scrupulous person. 

http://www.ebay.co.uk/itm/273779276932


WatchCount.com's Look-up tool reveals that the listing was live for approx. 80 minutes, during which time it only received 20 views.