Here's the latest example of blatant profiteering and wilfully underhanded tactics by Cypriot eBay seller hattori_cy. Earlier this afternoon, he listed a 7A38-706A, with a typically ludicrous 'pie-in-the-sky' Buy-it-Now price of $735.
http://www.ebay.co.uk/itm/283550065049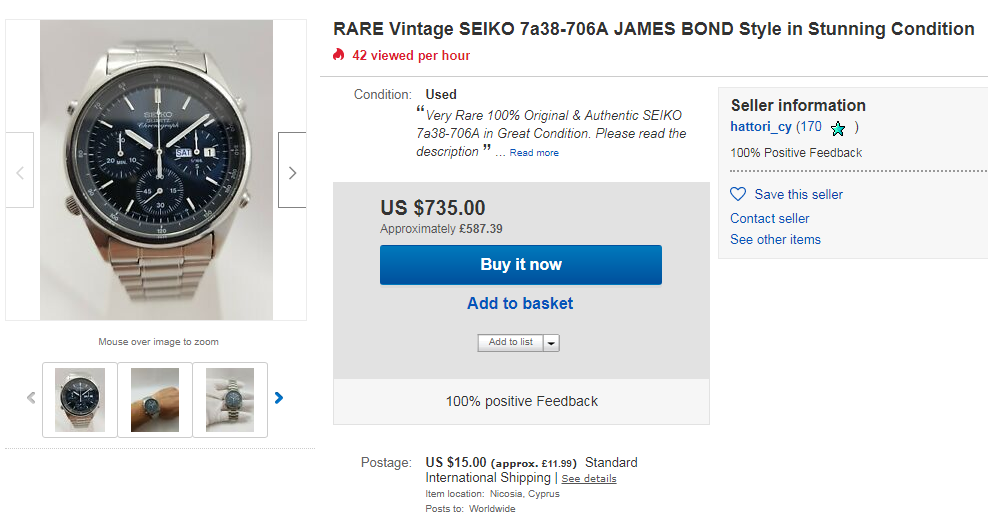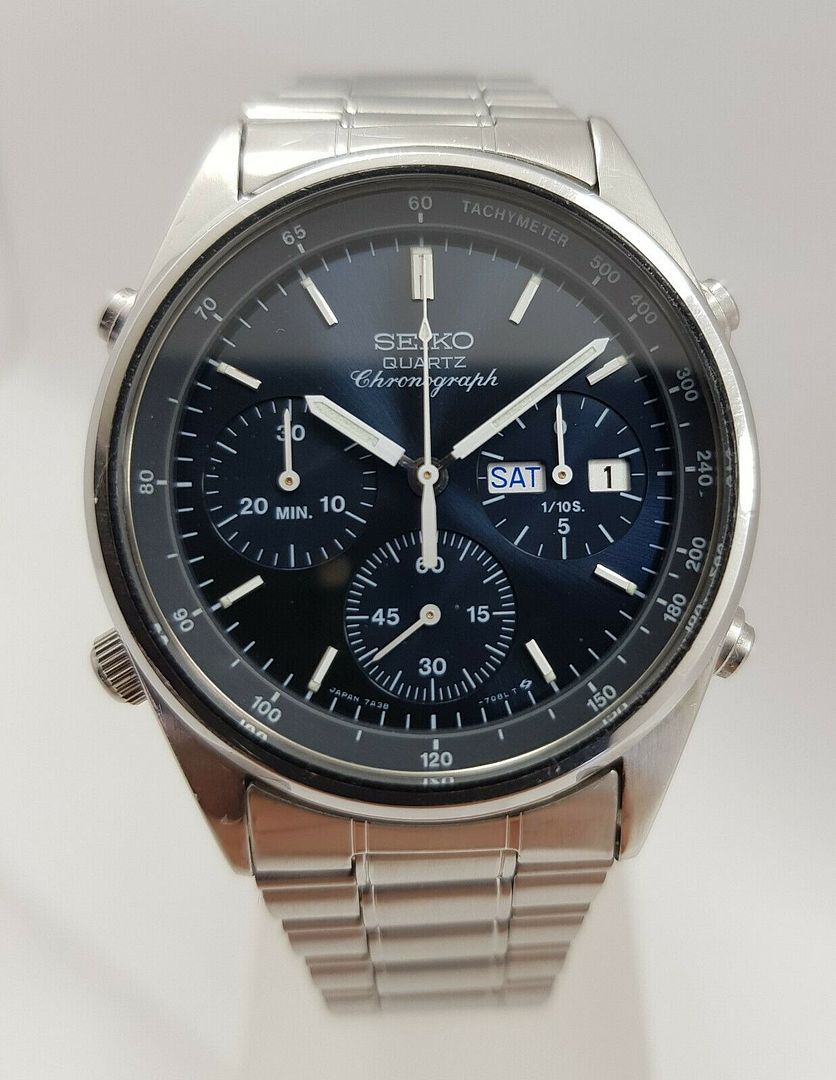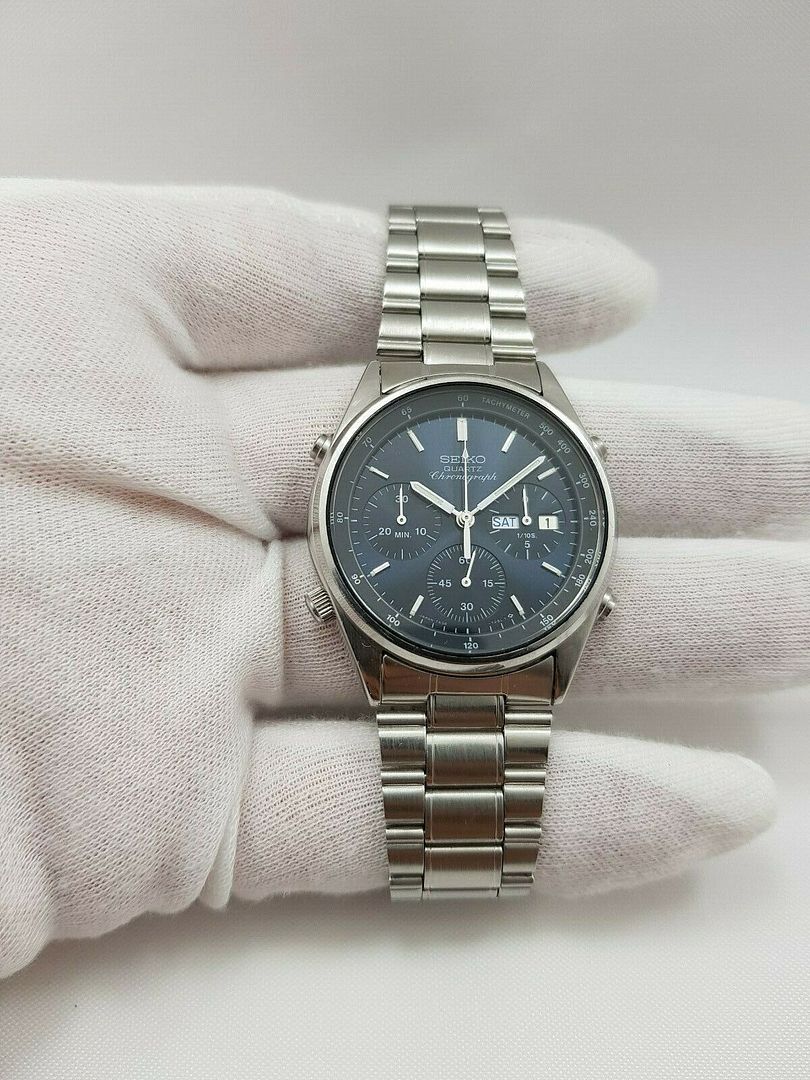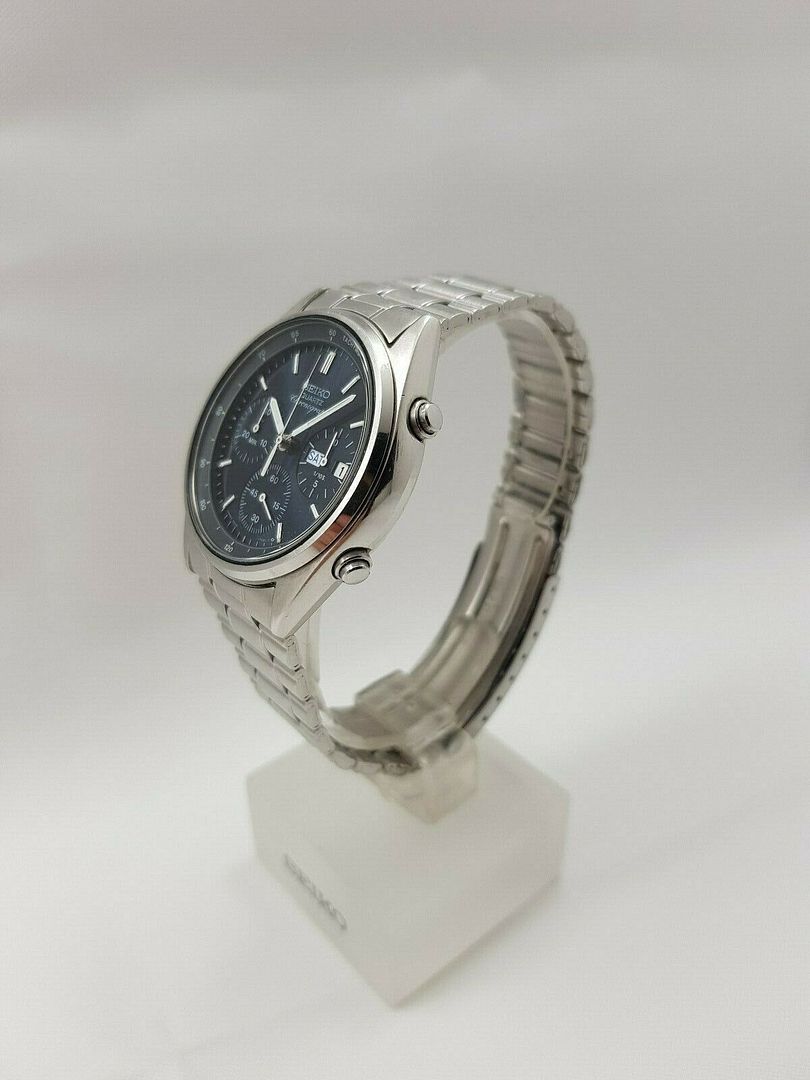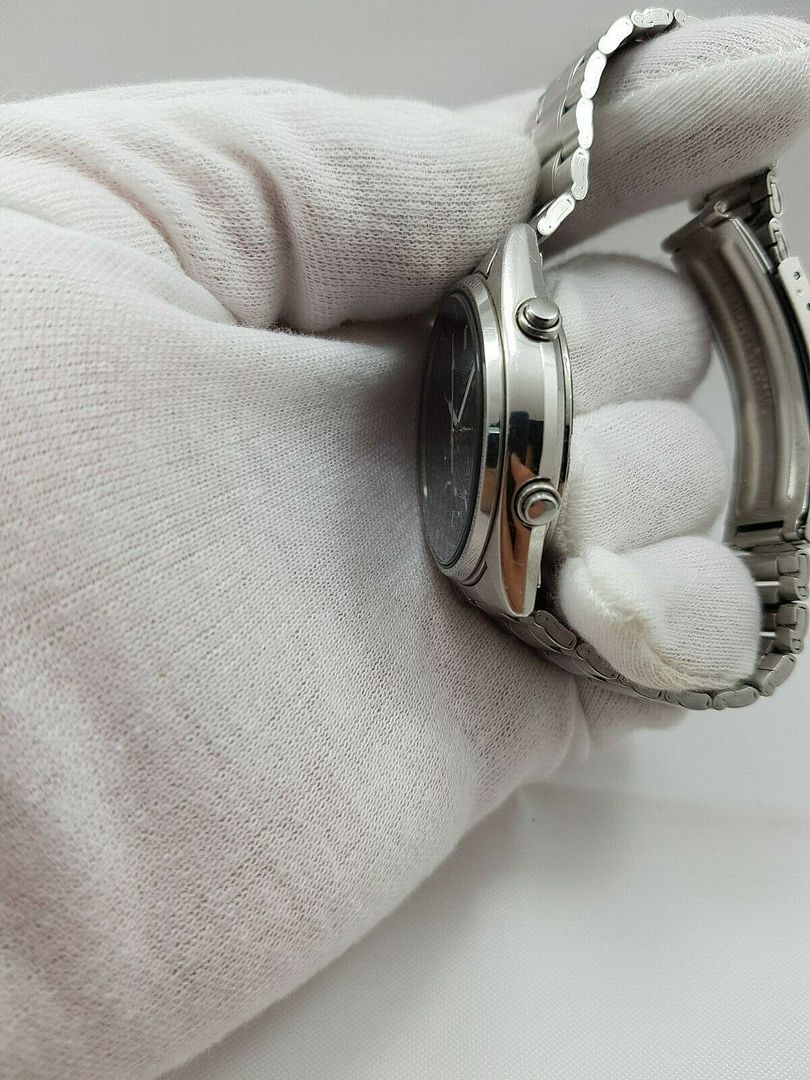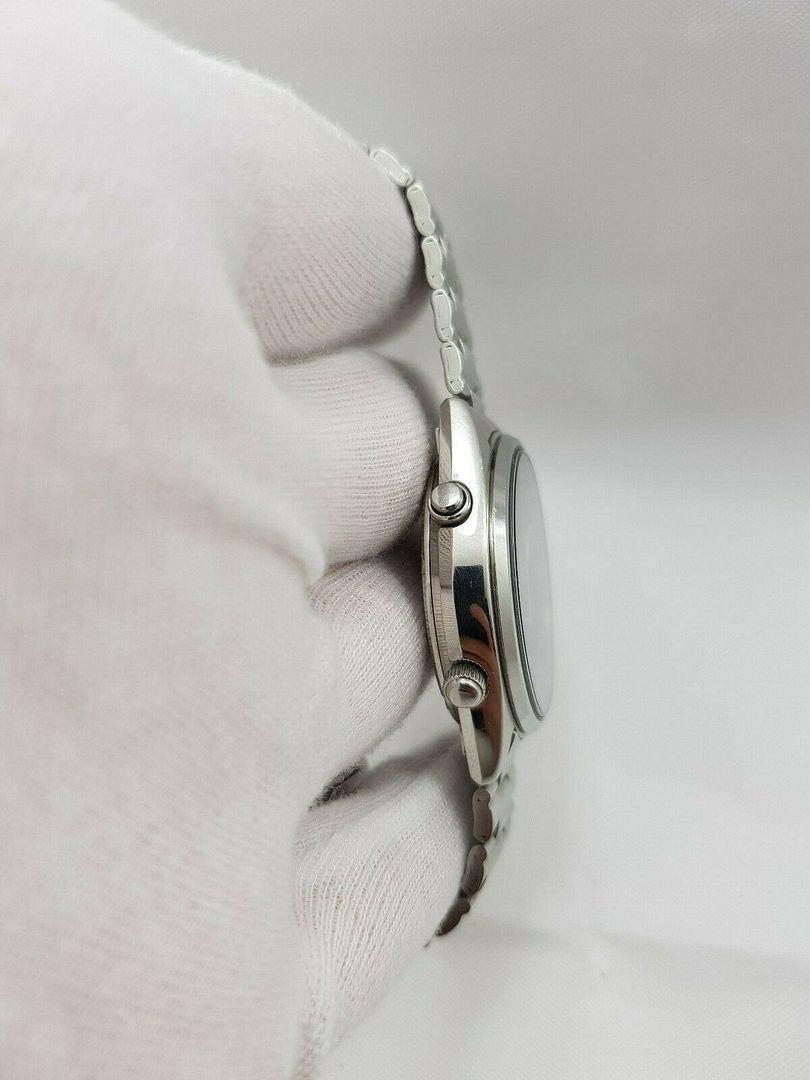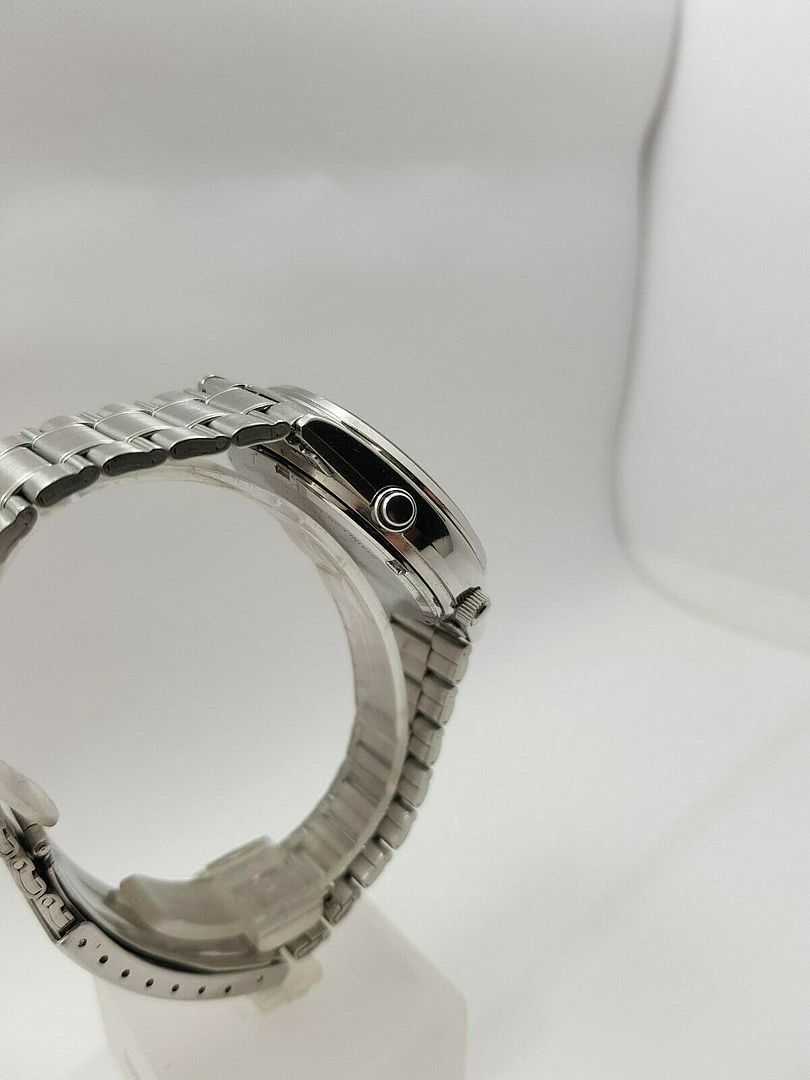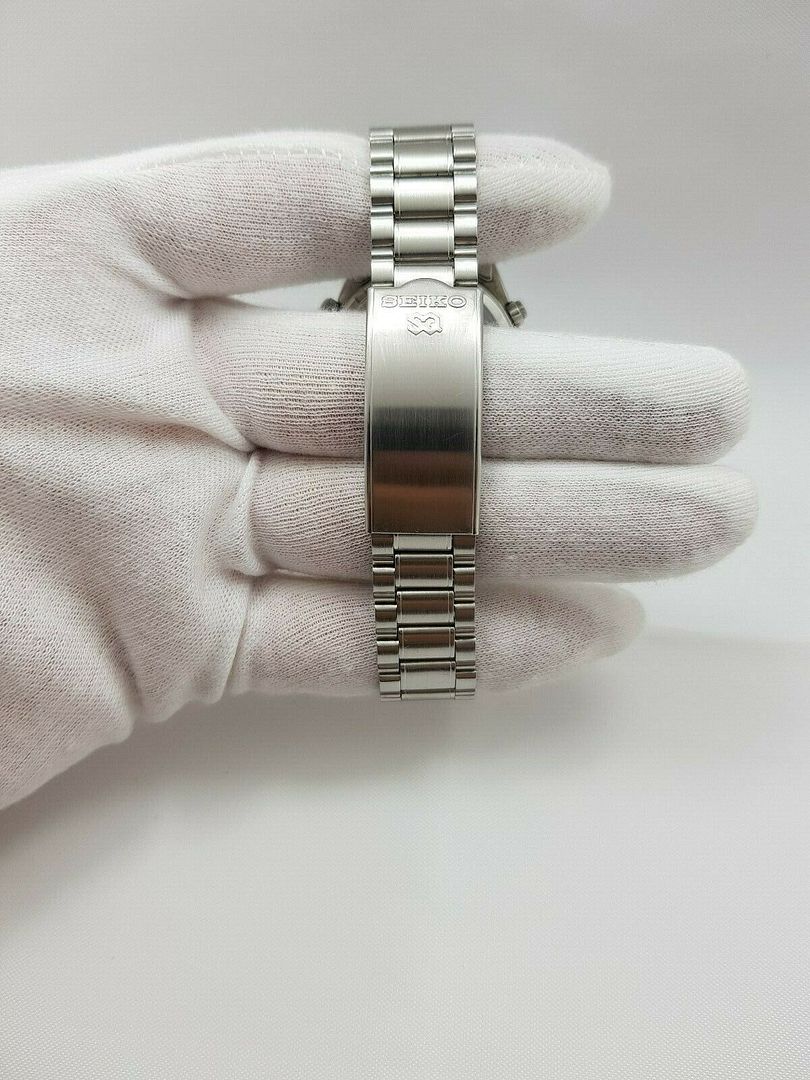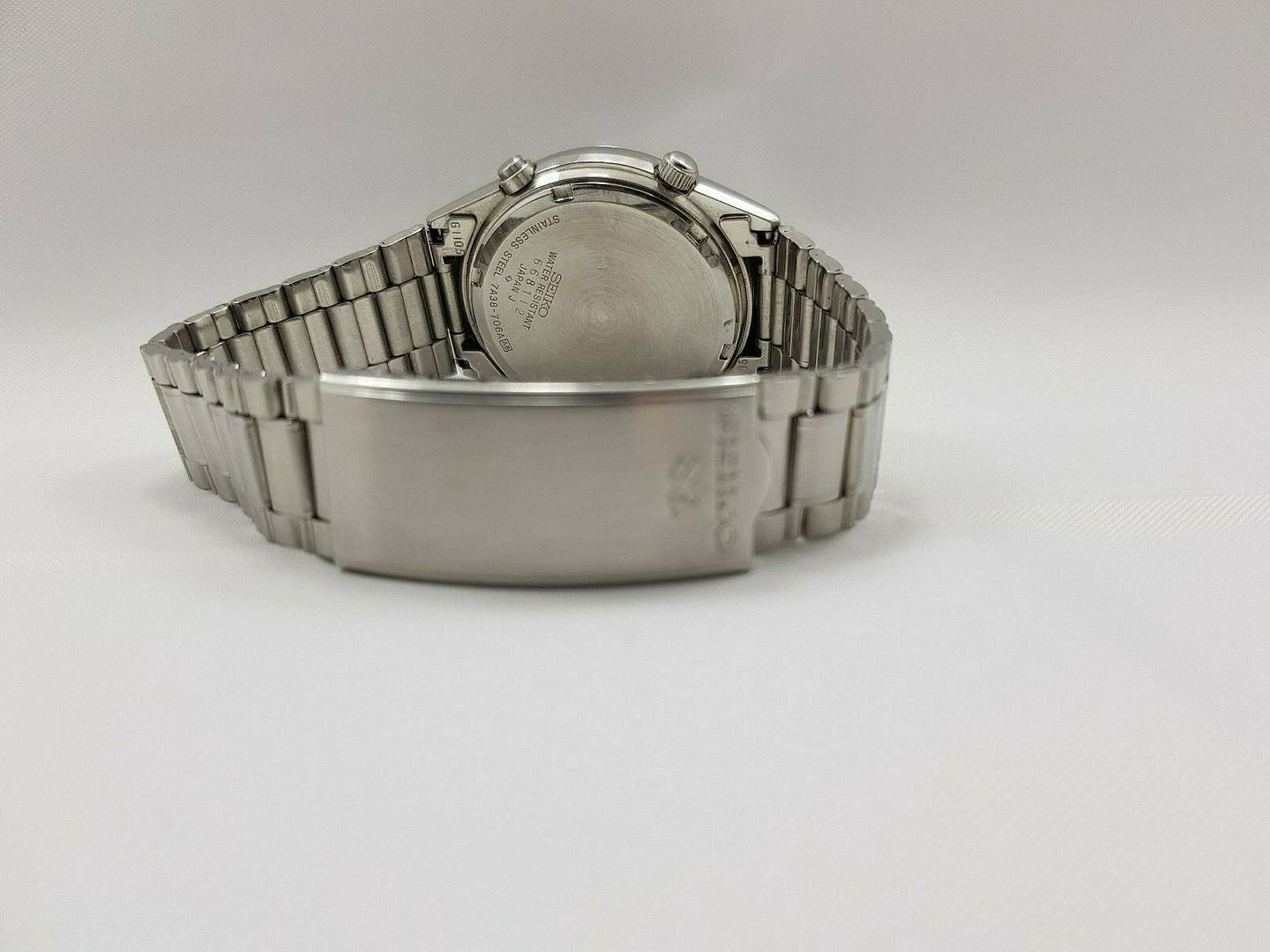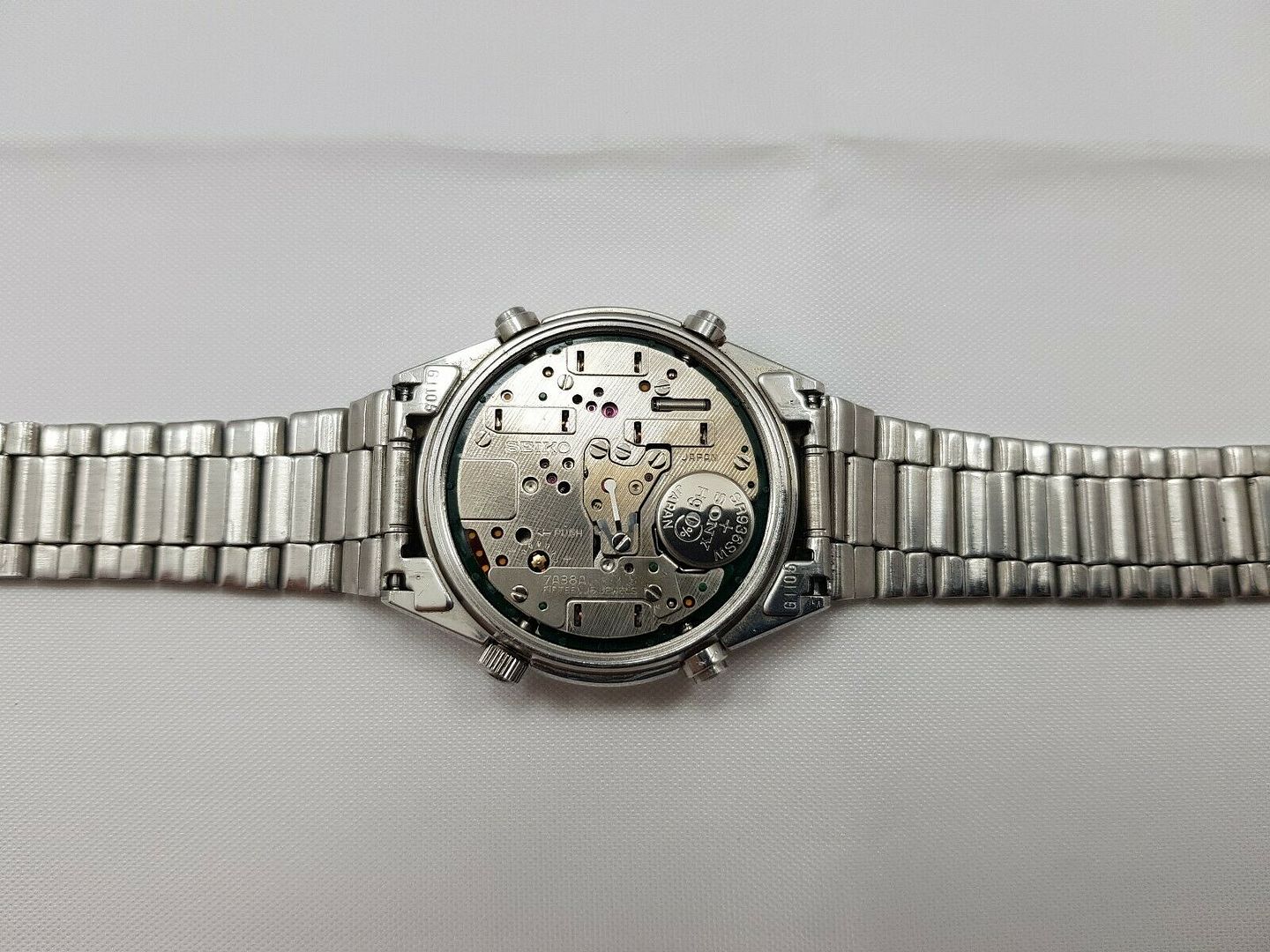 SEIKO 7a38-706A JAMES BOND Style
- 100% Original & Authentic Seiko 7a38-706A in Stunning Condition.
- The watch has been maintained by a Seiko Specialist watchsmith.
- All seals has been changed (Pushers and Case back).
- Brand new Original Seiko Crystal.
- Brand new high quality Japan (SONY) battery installed.
- All functions are working perfectly, chronograph starts stops and resets without any problem.
- Unpolished / Untouched Case, few marks & scratches on bracelet and case.
- Full length Original Bracelet (8+inches).
- Month/Year of Production: June 1986.
- James Bond Style with Day/date compilation.
- All of my watches are been maintained and look after by a Seiko specialist watchsmith.
- Please look at the photos because they are part of the description.
- Contact me if you have any more questions.
Returns not accepted, unless the watch does not match the description.
Here's where he bought back-doored it off eBay Germany last month:
http://www.ebay.co.uk/itm/372691870057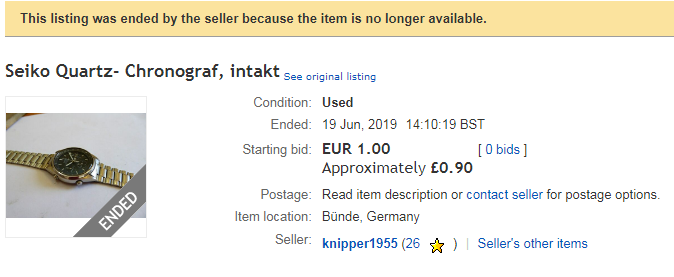 Has to be said, the German eBay seller's listing title and photos weren't the best.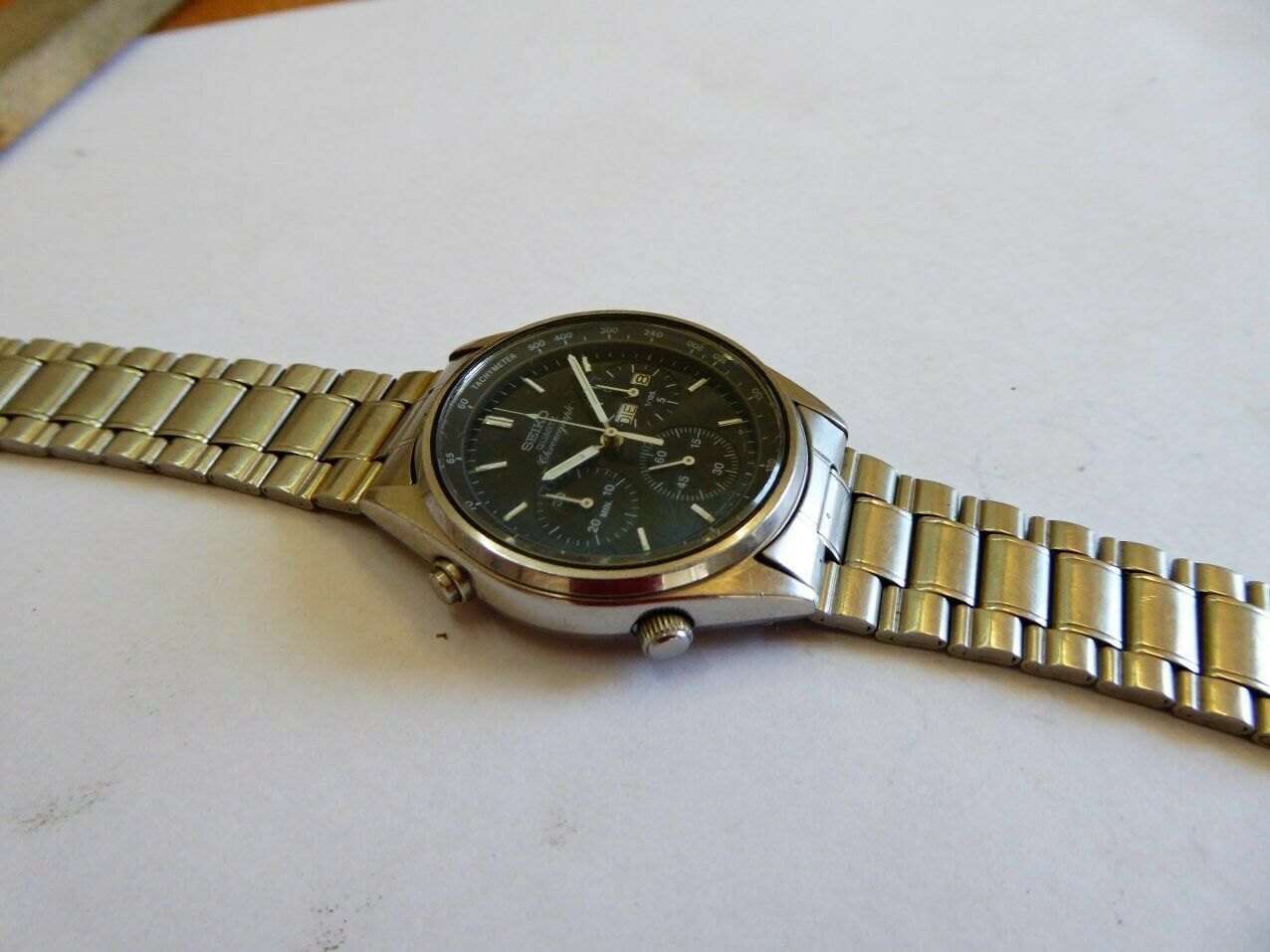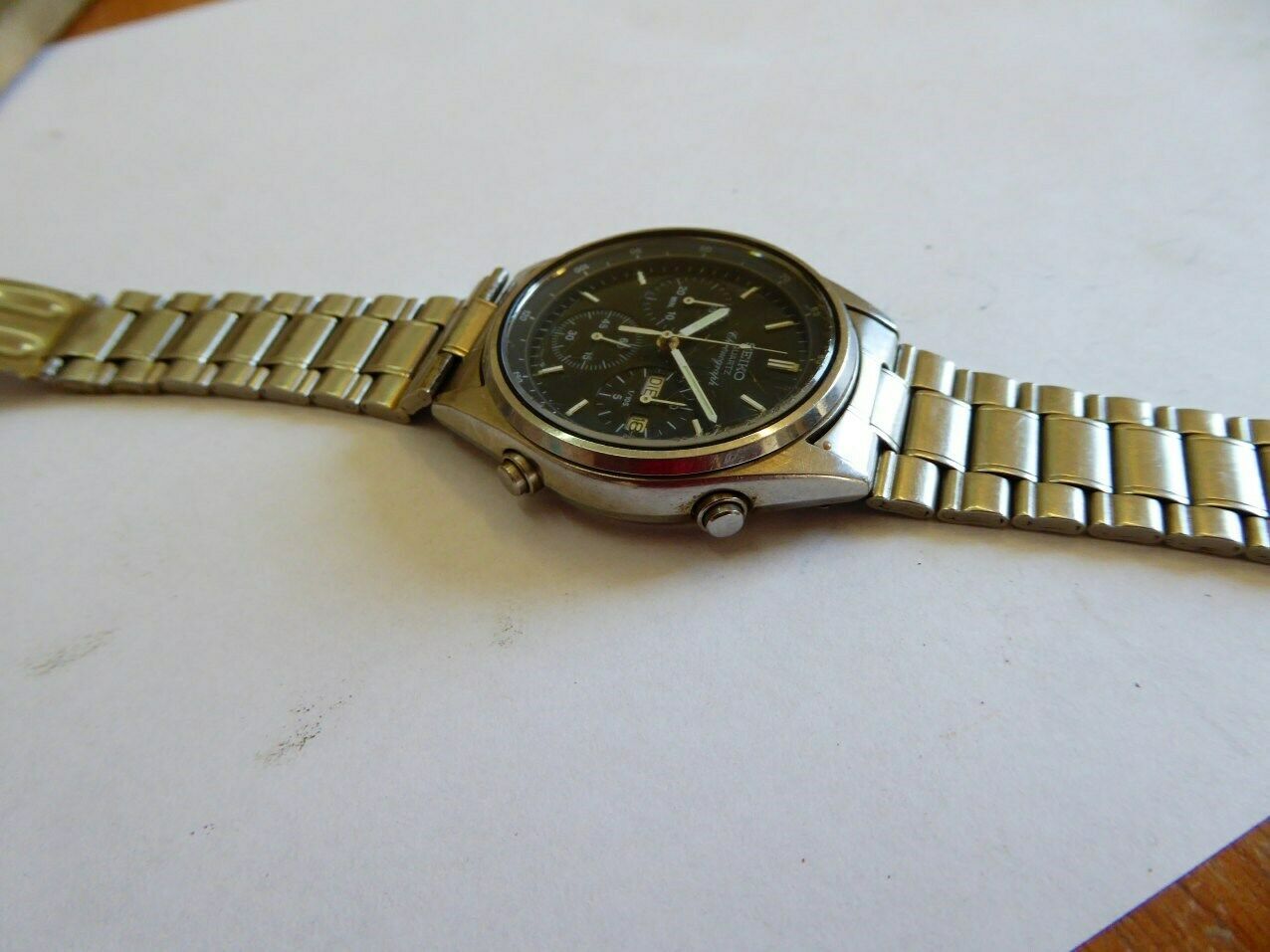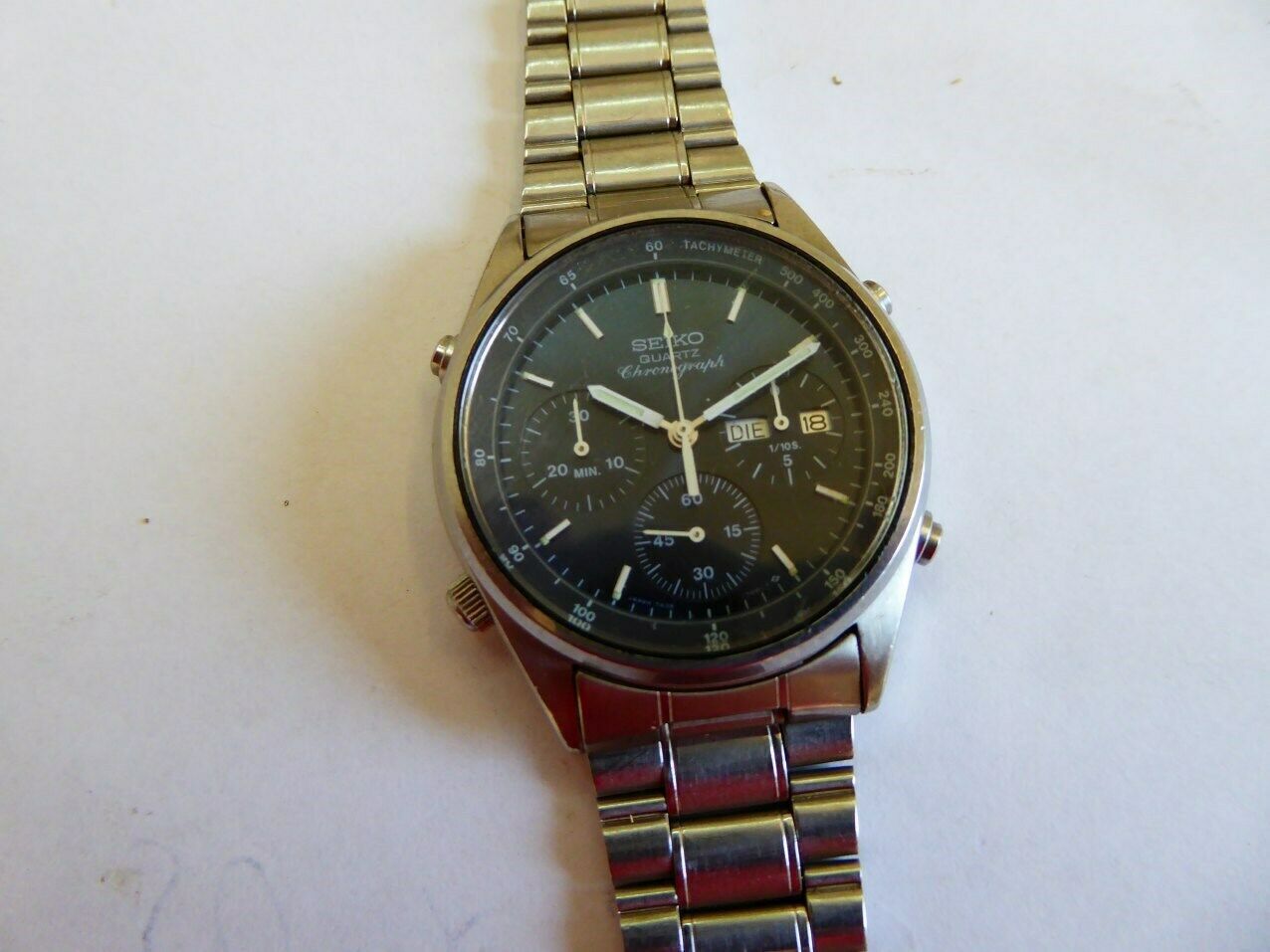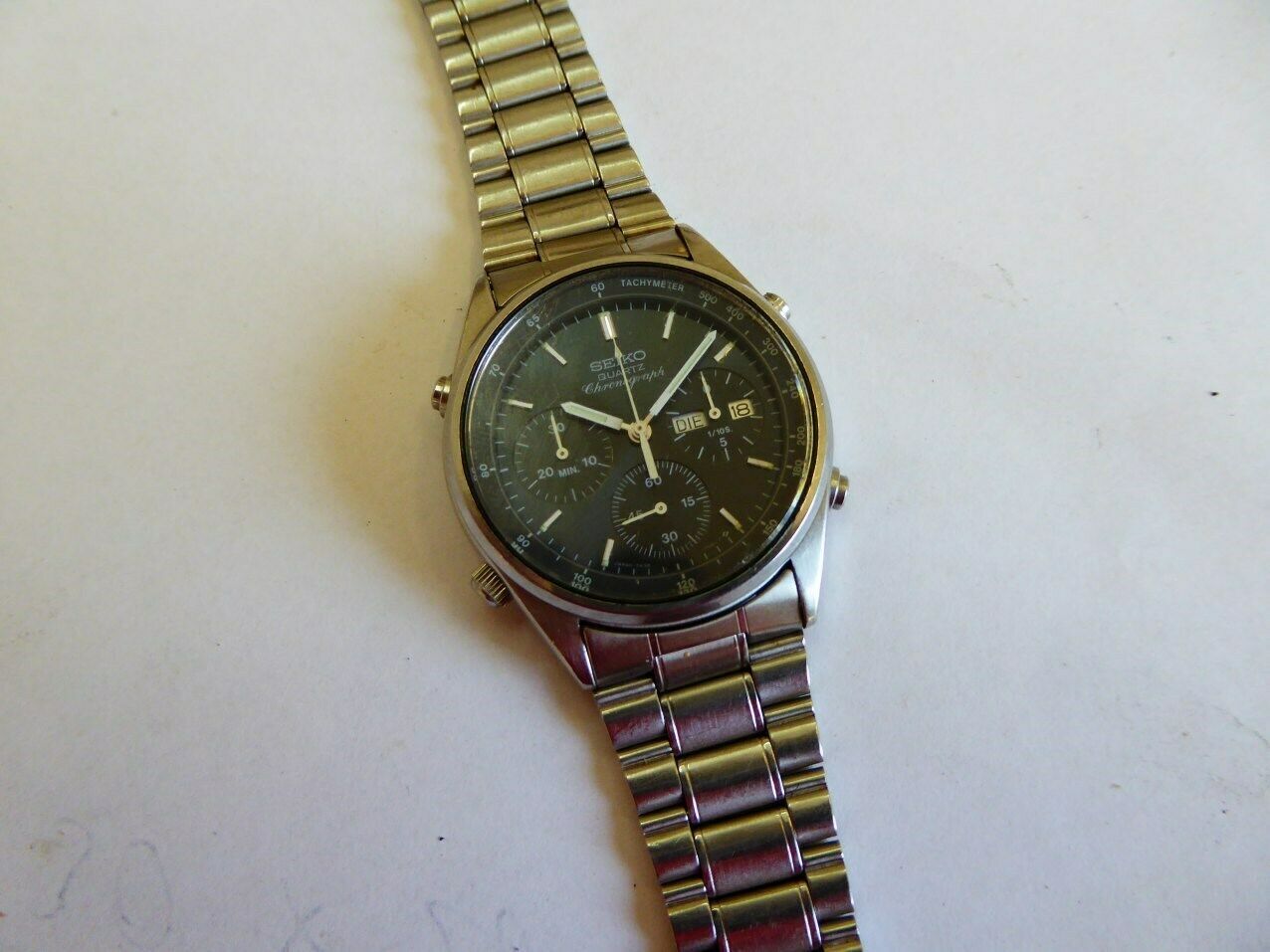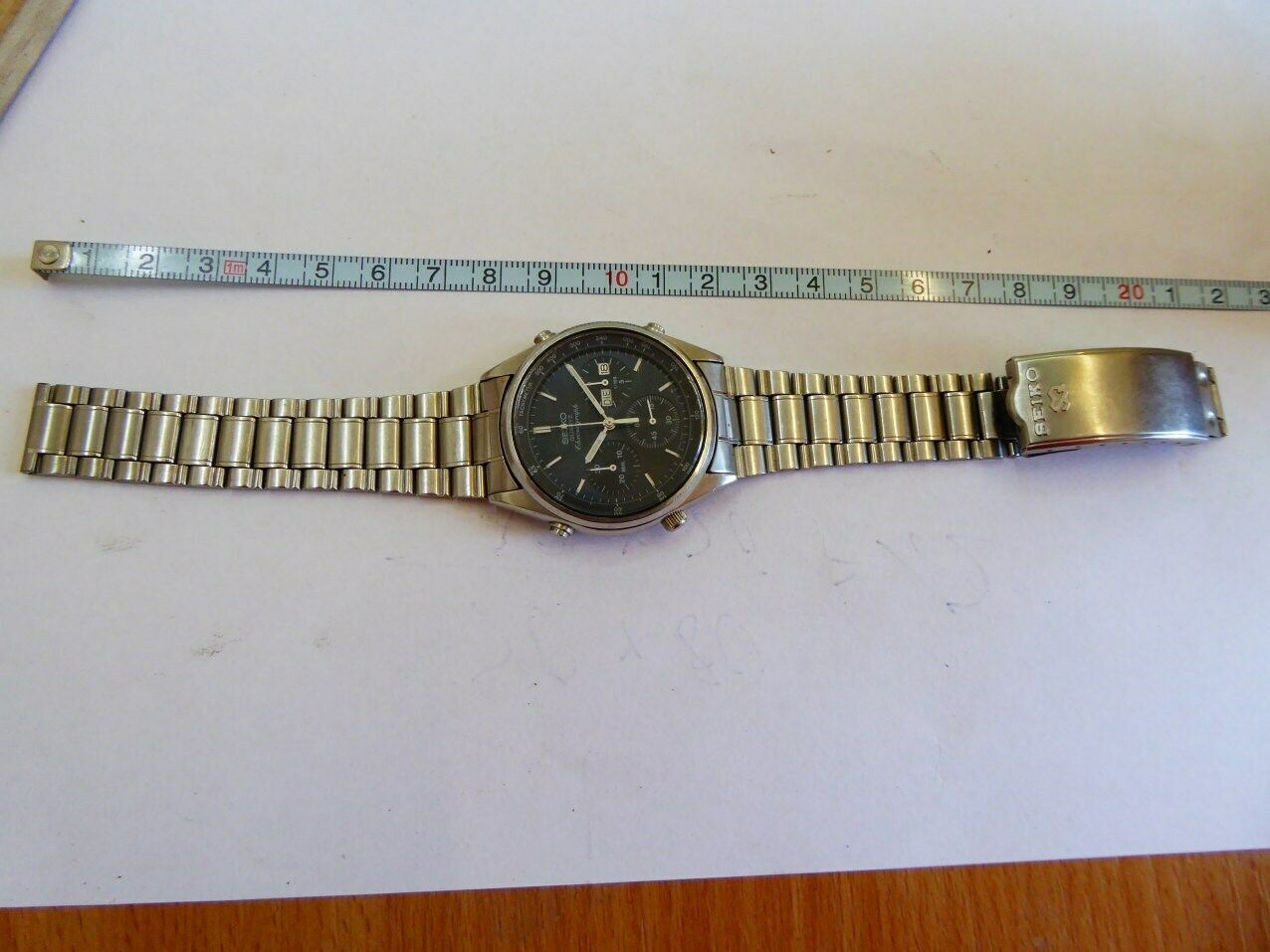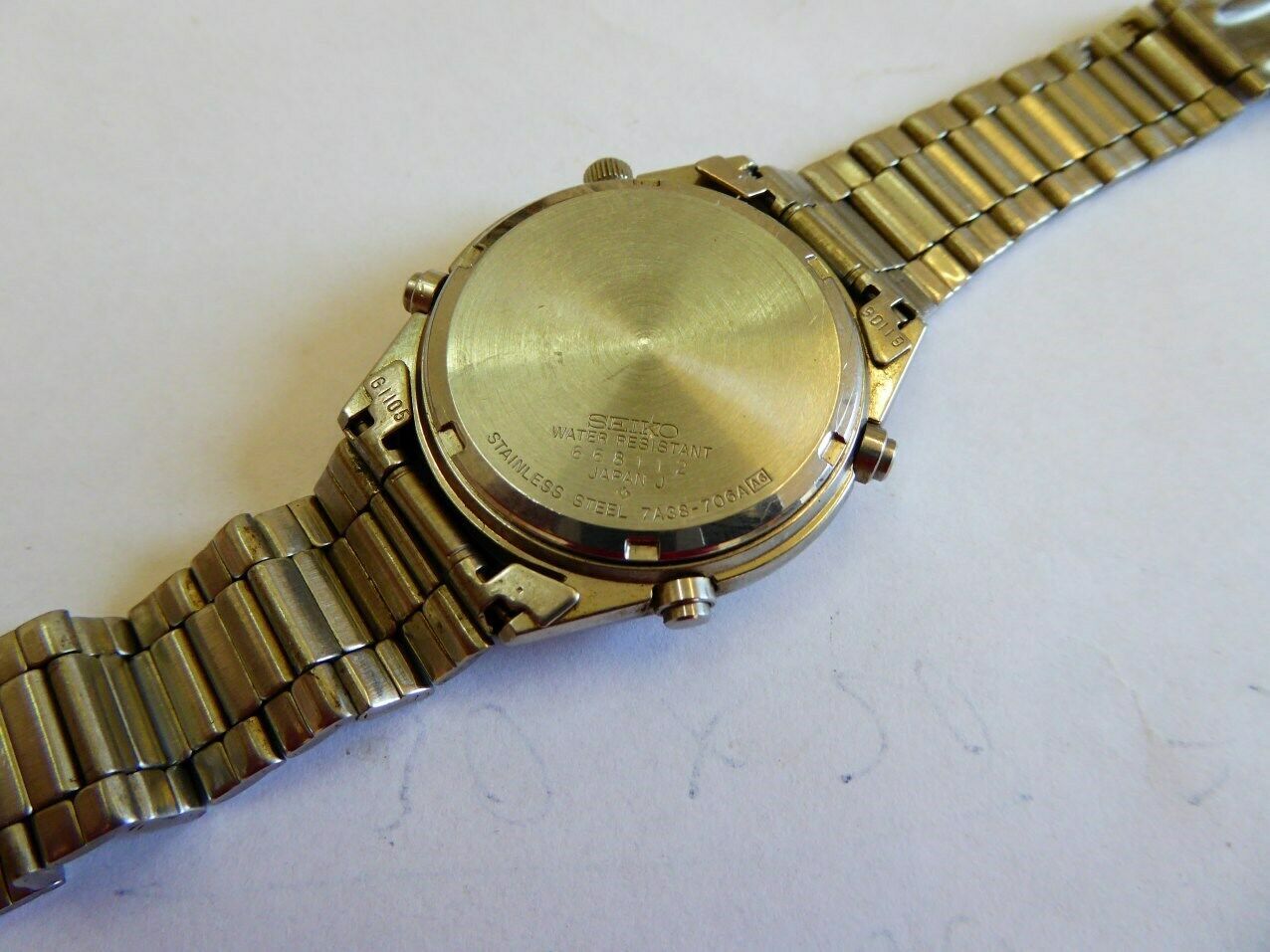 Ein Seiko Quarzuhr mit Chronograf, Ref. 7A38-706A. Die Uhr läuft, alle Funktionen intakt. Zeiger springen auch auf "Null". Gebraucht mit Tragespuren. Edelstahlgehäuse Ø 38 mm, 11 mm hoch. Verschicke als Übergabeeinschreiben für 5,50€ in Deutschland, Ausland bitte vorher fragen. Keine Garantie oder Rücknahme, da dies ein rein privater Verkauf ist.
He had listed it as a 7-day auction, with an opening bid price of just 1 Euro. Bidding had admittedly been slack, - the (Cancelled) Bid History reveals that the then high bidder had only bid a maximum of 10.24 Euros. With the auction less than 30 hours old and quite probably much more interest to come, our Cypriot 'friend' decided to intervene and made the seller a 'back door' offer. At which point the German eBay seller ended the listing, cancelling the two bids in the process.
Of course, I have absolutely no idea what price hattori_cy may have paid him, but here's another 7A38-706A, in similar condition, which was listed on eBay Germany a little over a week ago, with a very reasonable Buy-it-Now price of 180 Euros. However, it didn't sell for that, but instead a presumably lower best offer.
http://www.ebay.co.uk/itm/264390649529

Here's the more recent German eBay seller's photos and description: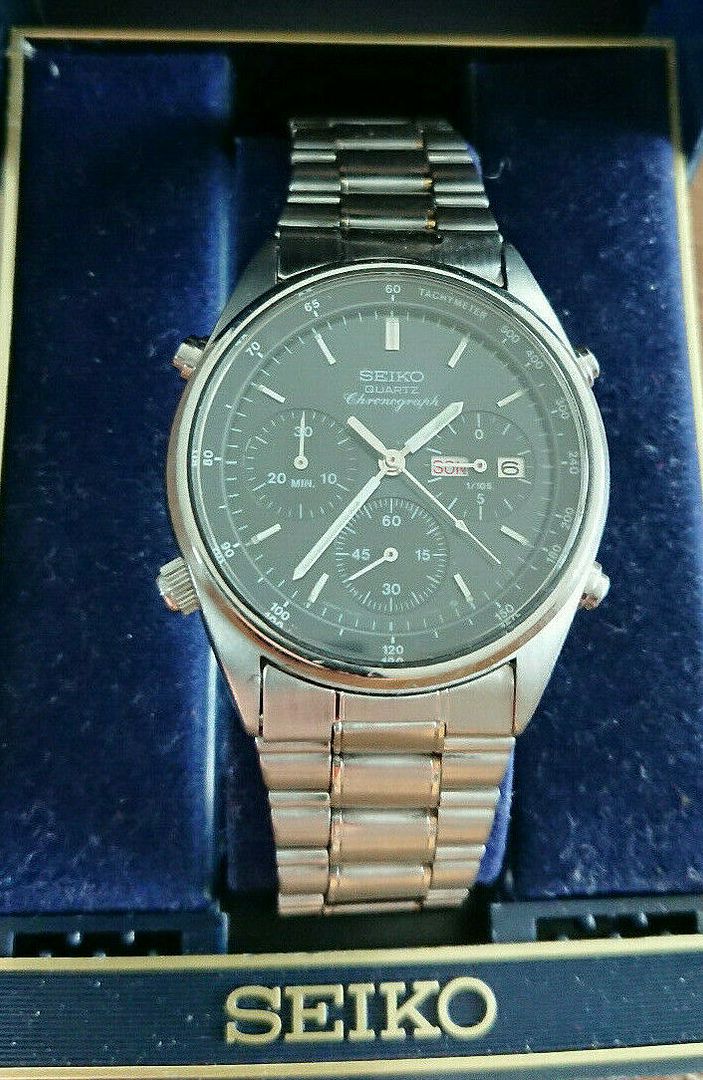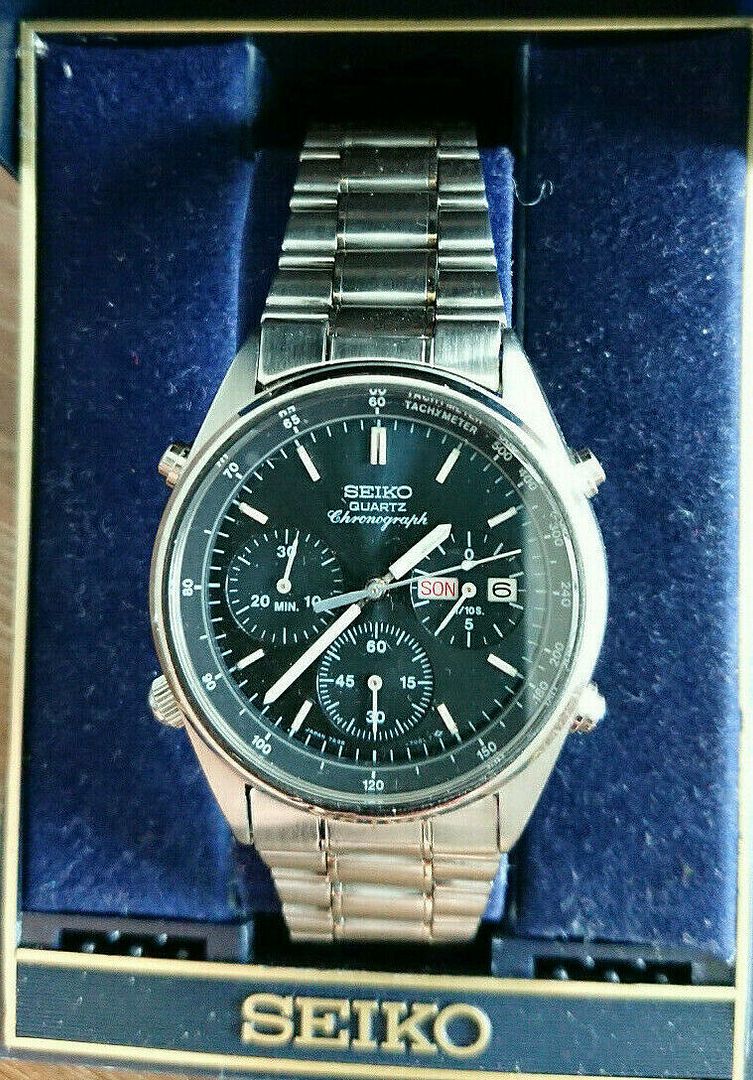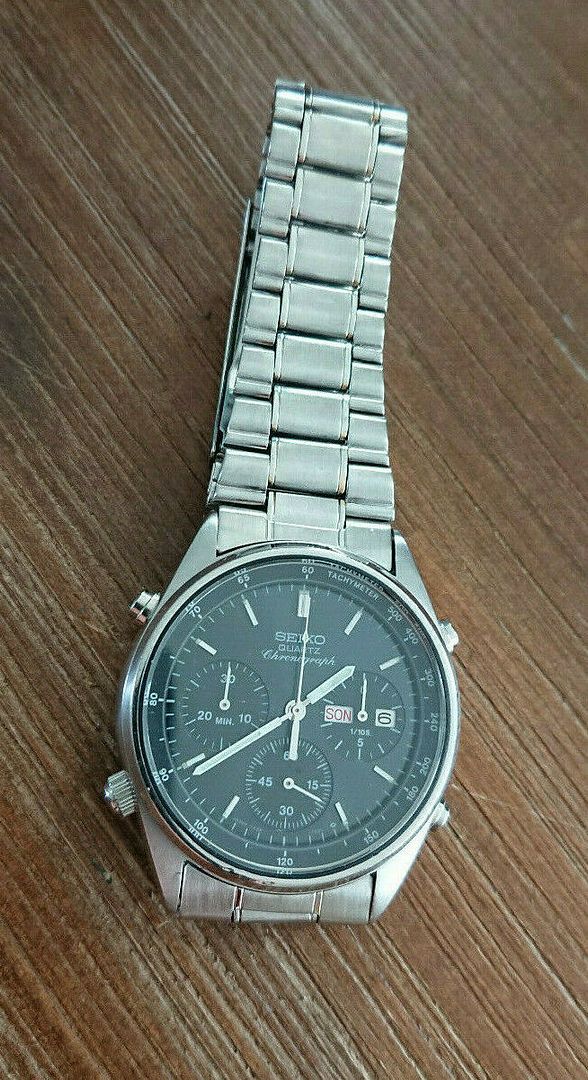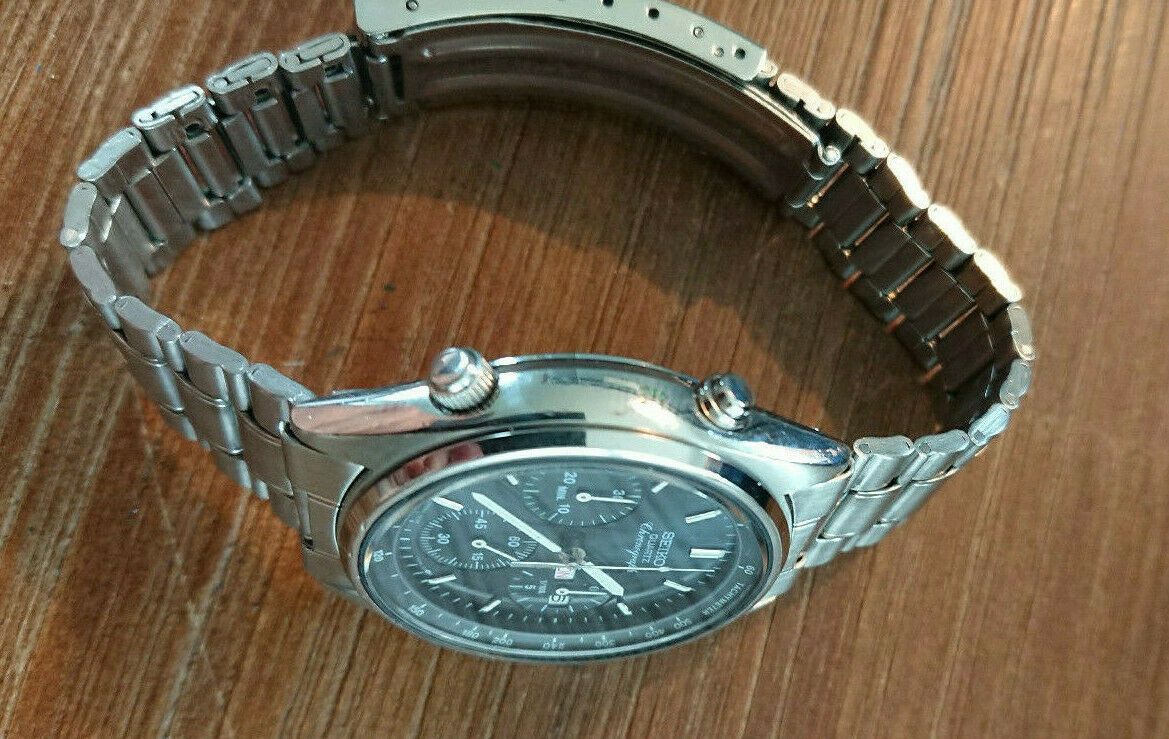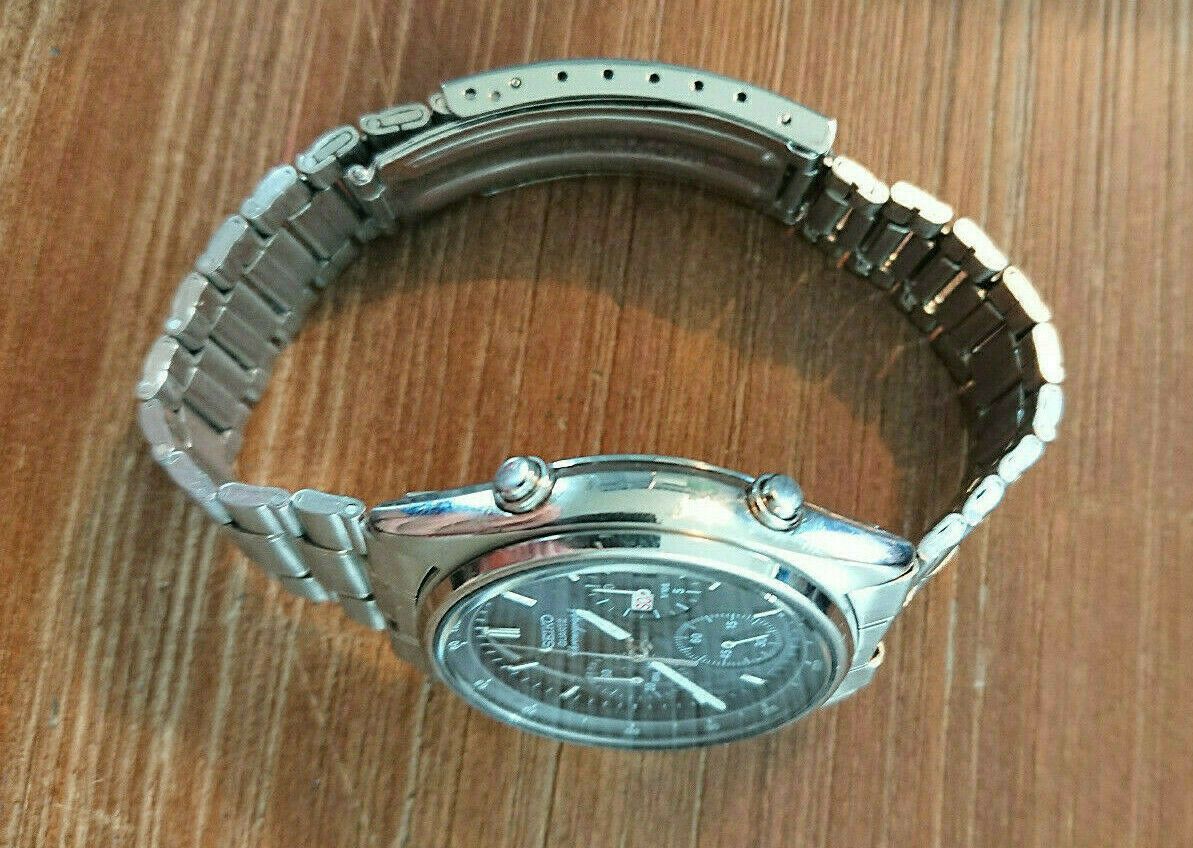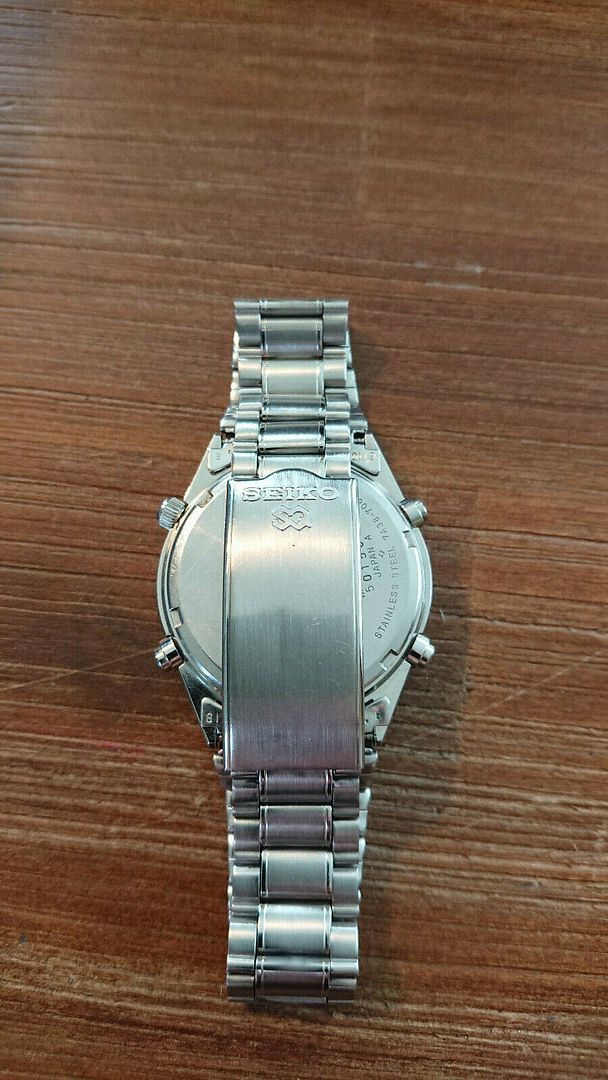 Seiko 7A38 - 706A Chronograph in dunkel blau, Service 06/19 in voll funktionfähigen Zustand mit Service vom Juni.2019 (Reinigung des Werkes und Ölen an den relevanten Stellen mit Moebius Quarzöl 9000)
Getragener jedoch guter Zustand mit leichten Tragespuren/Kratzern an Gehäuse / Boden / Lünette und Armband.
Seiko Edelstahlarmband SQ passend zur Uhr mit einer Innenlänge von ca. 18,5 cm
Zifferblatt, Lume, Zeiger haben leichte Patina (siehe Bilder)
Drücker mit guten Drückpunkt und einwandfreier funktion.
Glas neuwertig ohne Kratzer und Batterie natürlich neu.
Alle funktionen der Uhr arbeiten einwandfrei. (Datum-Wochentagstellung, Uhrzeit, Chronograph inkl. Reset auf 12 Uhr alle Zeiger)
Großer Reset (Drücker unten rechts 2 Sek.) natürlich auch mit einer Zeigerdrehung der großen,-kleinen Sekunde und kl. Minute auf 12 Uhr.
Ohne Seiko Box !
Bitte bedenken Sie, dass es sich um eine gebrauchte Uhr handelt, welche nicht auf Wasserdichtheit getestet wurde.
Auch bedenken Sie bitte, dass es keine neue Uhr ist und über die viele Jahre getragen wurde (nicht von mir) welches sich auf den allgemeinen Zustand auswirkt d.h. Kratzer an diversen stellen Gehäuse (auch Goldabrieb), Boden, Lünette, Armband (auch stretch an diesem) Versendet wird ausschließlich mit DHL als Paket mit Sendungsverfolgung.
Kein Versand and DHL Packstation.
Da es sich hierbei um eine private Auktion handelt, übernehme ich keine Garantie und Gewährleistung. Ein Umtausch ist nicht möglich.
As readers may have gathered, I do enjoy a bit of online detective work. 

Here's where it starts to get rather more interesting. 

If you zoom in on the case-back of greedy would-be profiteering eBay re-seller hattori_cy's penultimate photo, you'll see it carries s/n 668112, which matches that of the 7A38-706A which he 'back-doored' off eBay Germany on 19th June.
However, the watch he's selling appears to be in slightly better overall cosmetic condition than that one was. Now compare his with the photos of the 7A38-706A that sold on eBay Germany on 7th July. Ignore the only partially visible case-back serial number 5O15.. for the time being.
That eBay listing was only live for just over half an hour at lunchtime on Sunday 7th July, during which time it received a mere 11 views, before being sold for a best offer to a persistent buyer after this third offer (in under a minute).
Checking the eBay Purchase History ....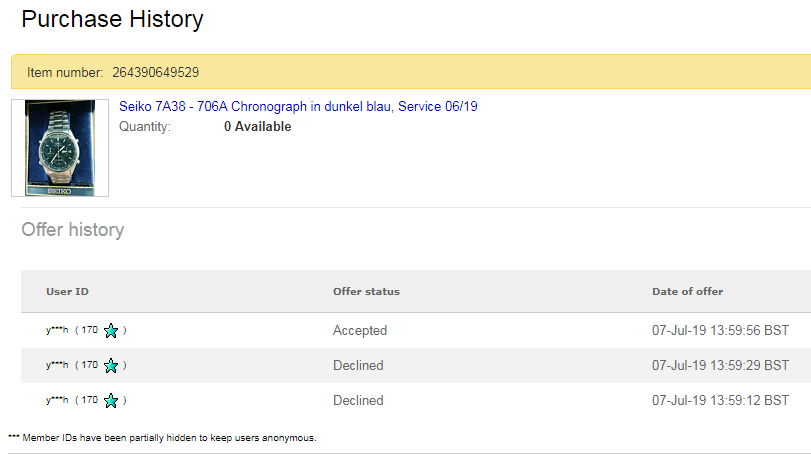 .... reveals the abbreviated encrypted eBay ID was y***h (170), which can only be Cypriot eBay re-seller hattori_cy (also feedback 170) - meaning he bought both of them !
I strongly suspect that the 7A38-706A that he currently has for sale is the more recent one, with the case-back swapped over from the previous. Presumably the other one will reappear on eBay in due course. In the meantime he has every opportunity to swap their case-backs over again. If you're considering making him an offer, I would recommend exercising extreme caution.