This one was listed by a keyword spamming Italian eBay seller, just over a week ago, with a 'pie-in-the-sky' Buy-it-Now price of 199 Euros, or option to make offer.
http://www.ebay.co.uk/itm/114151040588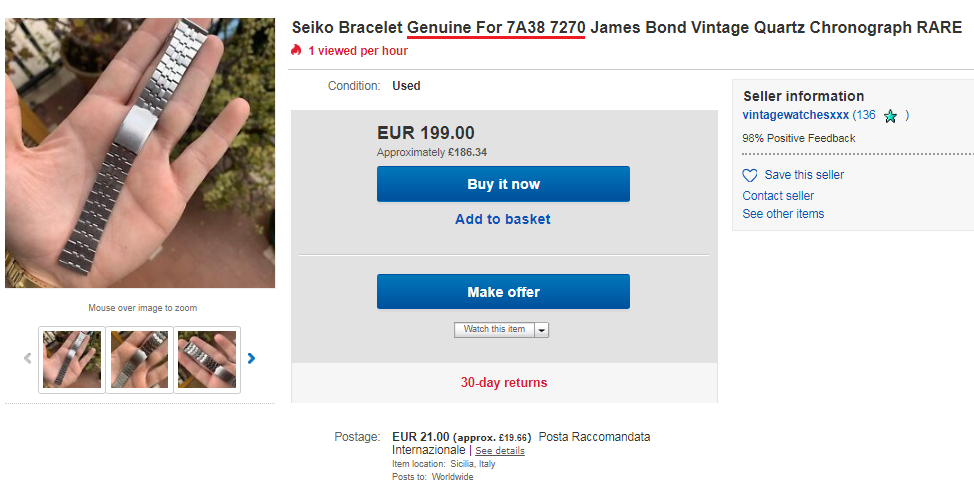 (Valutiamo perm ute) 
Follow me for vintage watches weekly!! 
Al photos are part of the description,you will receive what you see. 
Contact me for each question ,ask or purpose,we also buy your watches or vintage parts lots. 
If you need any reference or want to talk directly to know us contact : plus three nine three seven seven two seven eight eight three three seven. 
Thanks to look at us pourpouses!! 
———————————————— 
Seguimi per orologi vintage settimanali !! 
Tutte le foto fanno parte della descrizione, riceverai ciò che vedi. 
Contattatemi per ogni domanda o proposta, acquistiamo anche lotti di orologi o parti vintage. 
Se hai bisogno di referenze o vuoi parlare direttamente per conoscerci, contatta: più tre nove tre sette sette due sette otto otto tre tre sette. 
Grazie per l'attenzione!! 
Seiko Bracelet Genuine For 7A38 7270 James Bond Vintage Quartz Chronograph RARE. La condizione Usato.
As with any further such fraudulent listings that I may cite, in future in this thread, I'm only going to bother uploading a couple of the seller's photos.
Those of you familiar with the stainless 7A38-7270 will immediately spot that the links are too flat. If you're not, then I recommend you run a search on the forum. Although there isn't a dedicated 7A38-xxxx model specific thread, there are plenty of other photos of that model, showing the correct Seiko p/n B1615S bracelet.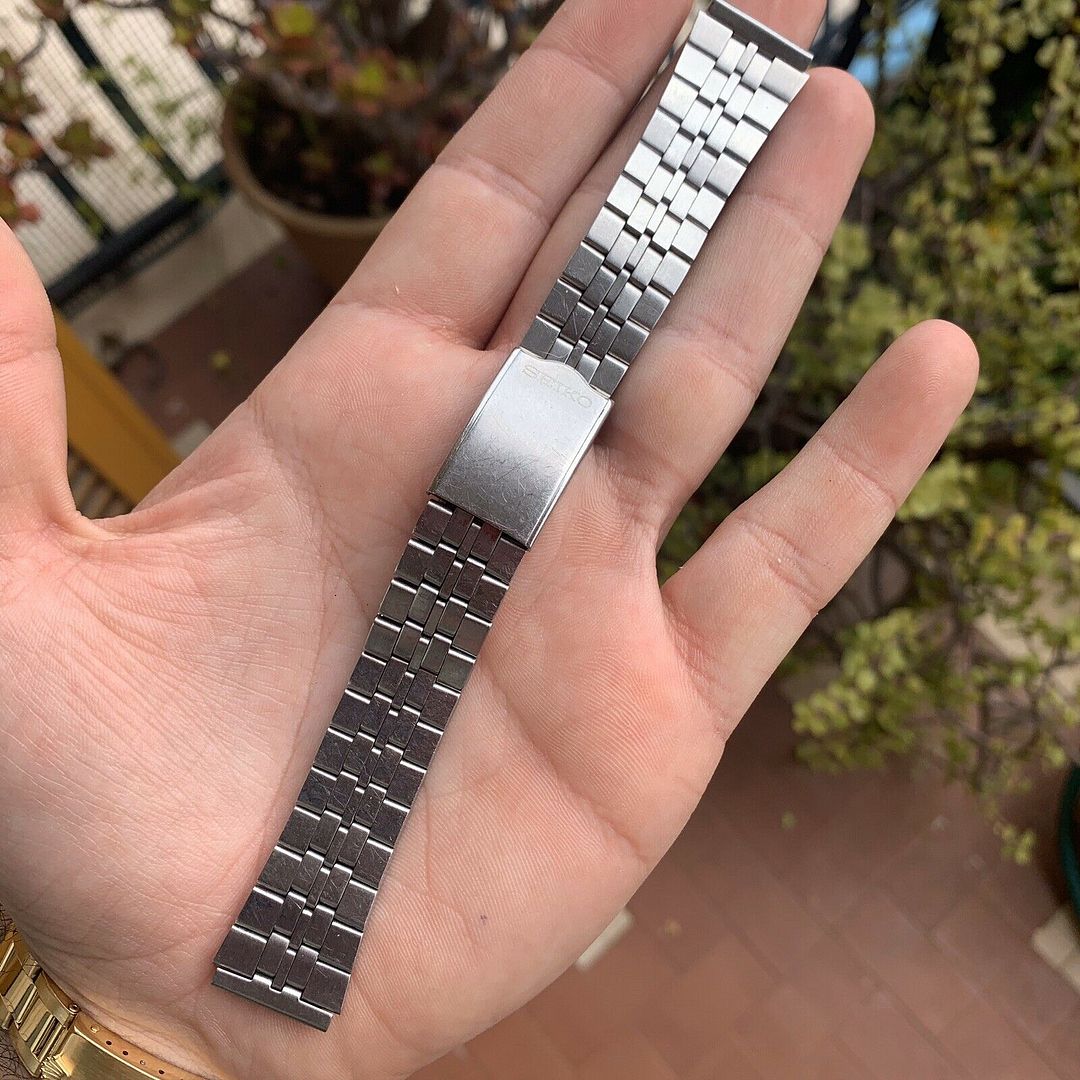 At first sighting I thought it bore a passing resemblence to the locally produced bracelets, stamped with p/n A101, fitted to the Brazilian-made ZFM 7A38-7275.
But upon subsequently checking my photo folders, it doesn't really.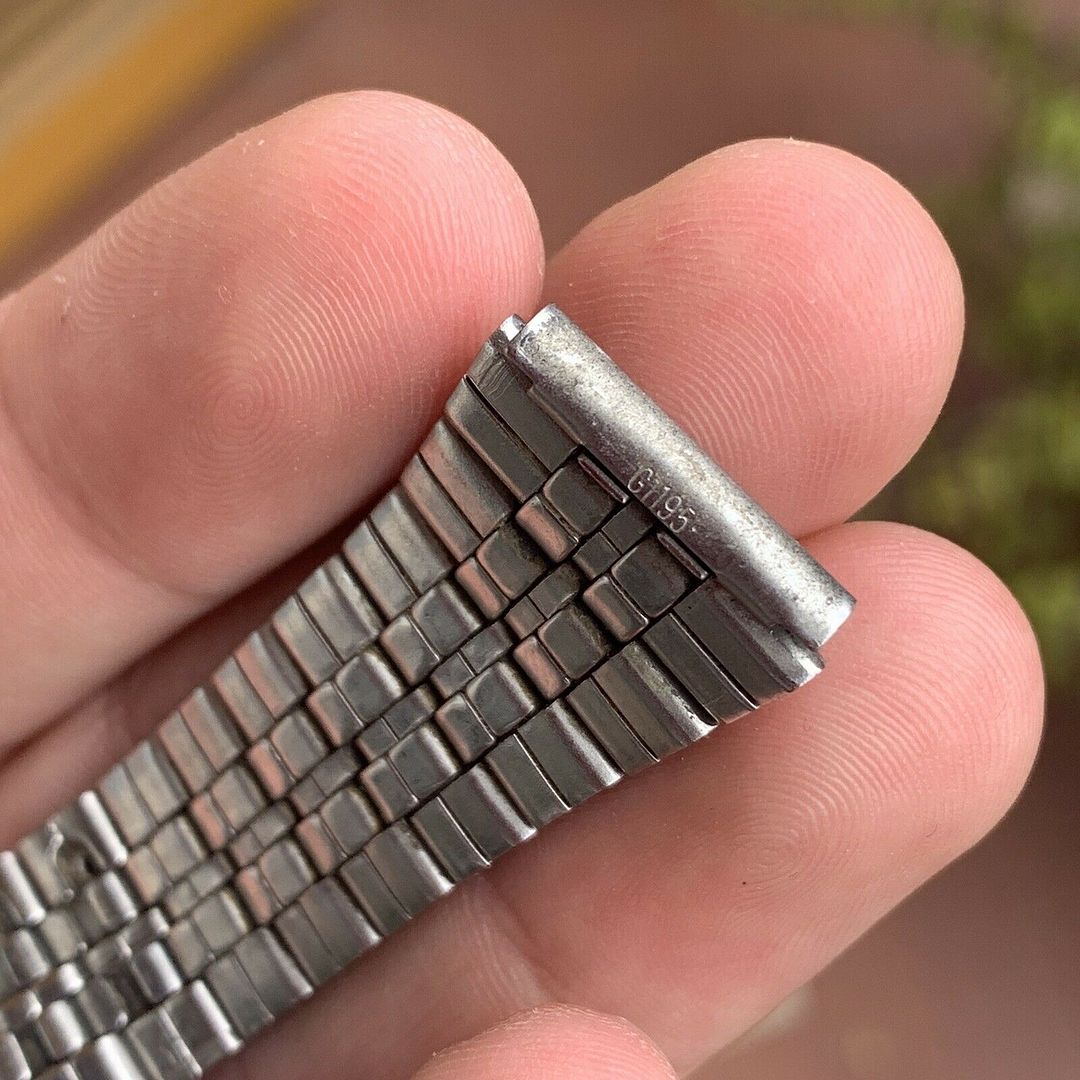 As you can see, the end fixing tubes are stamped G1195. So it's genuine Seiko, but I have absolutely no idea what model it's off.