Seiko7A38 at December 23, 2018 at 2:50 PM

I note the US eBay seller of that two-tone 7A38-7270 Franken made a few hasty revisions to the listing earlier this evening, including reducing their 'pie-in-the-sky' Buy-it-Now price from $219 to $129. Must have been a typo before. 




http://www.ebay.co.uk/itm/132896694249


It's not a suggestion - it's a FACT. 




They've also added these sentences to their description:




NB: I cannot represent this watch as fully original because an ebay user pointed out to me that the dial is not the right dial for this model. I am a small collector and not a Seiko expert. I plan to take the caseback off soon to add movement photos.



That subtle two-tone 7A38-7270 Franken sold yesterday evening, but not for the US eBay seller's reduced Buy-it-Now price of $129.
http://www.ebay.co.uk/itm/132896694249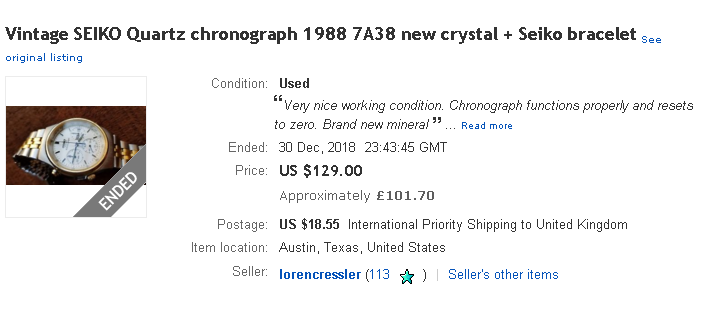 WatchCount.com's Look-up tool reveals it actually sold for a Best Offer of $110.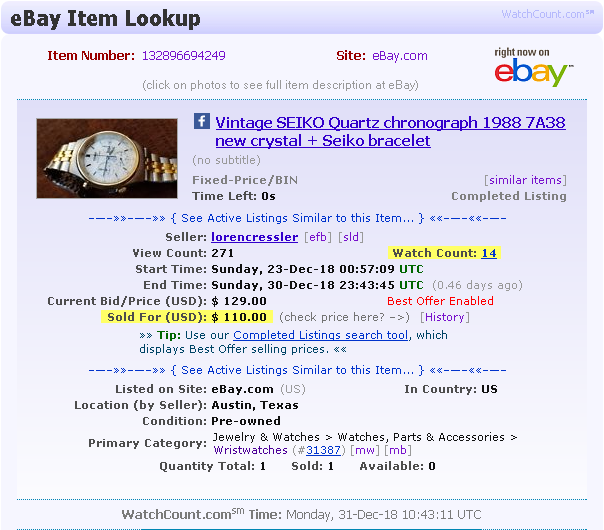 The eBay Purchase History also shows that an earlier offer was retracted.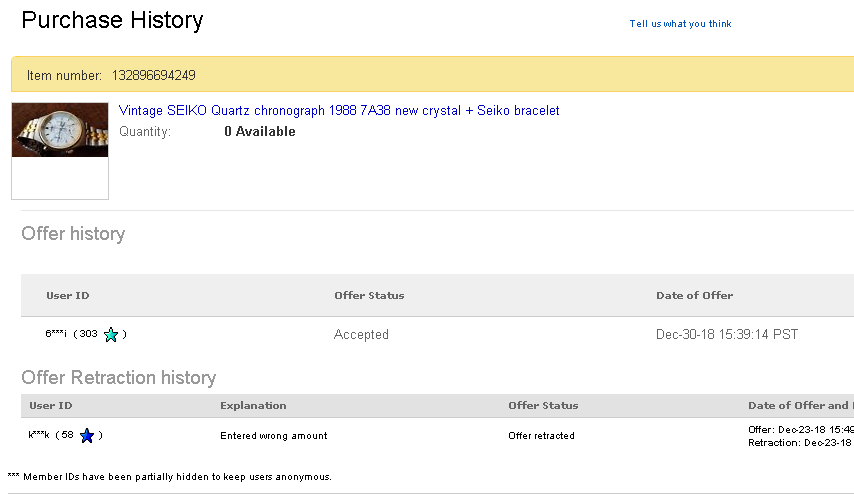 The seller has since joined the forum, but remained remarkably taciturn - in view of my possibly overly harsh earlier comments. It transpires he'd innocently bought the watch himself on eBay, already in this non-original Franken configuration.