This vaguely described but attractive nonetheless, 7A38 Franken was listed on Yahoo Japan earlier today as a 7-day auction with an opening bid price of 13,300 Yen. In their description the seller states: It may be a combination of parts. They've only uploaded 2 rather small photos, but it's not difficult to identfy the component parts. It's the watch case of a stainless 7A38-7260, which has been fitted with the black 709L dial, hands and presumably entire movement from a black chrome plated 7A38-7080. Oh and there's that rather incongruous gold-plated crown. 

http://page.auctions.yahoo.co.jp/jp/auction/t630415517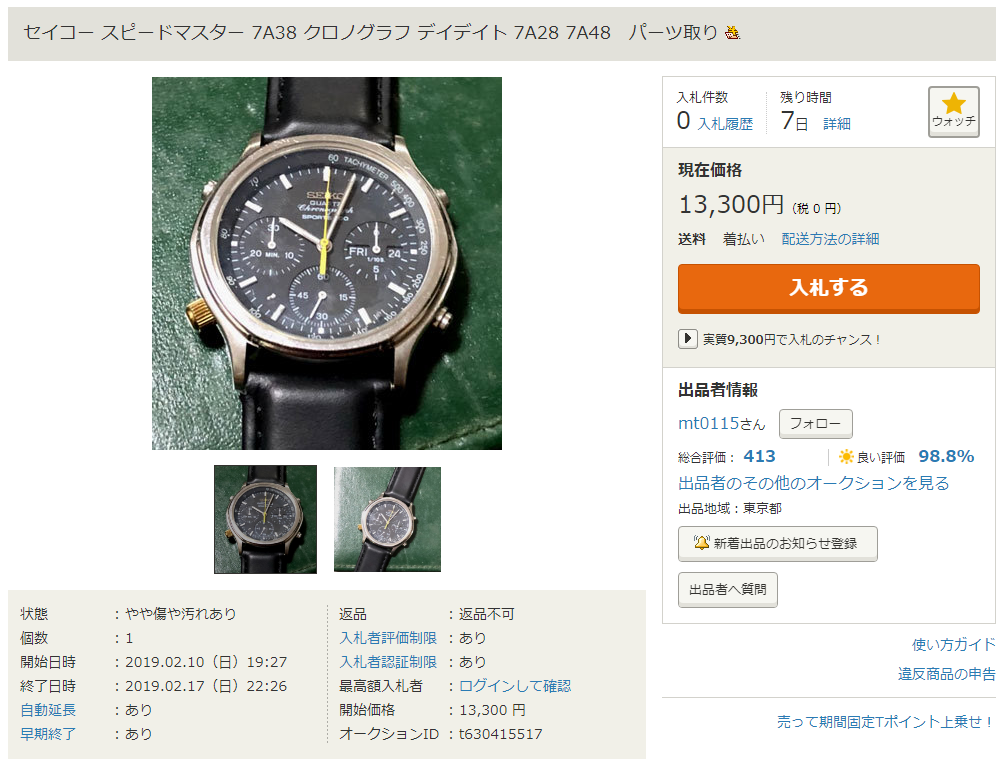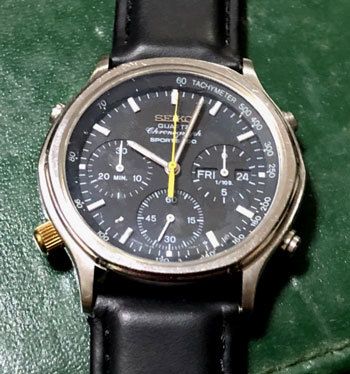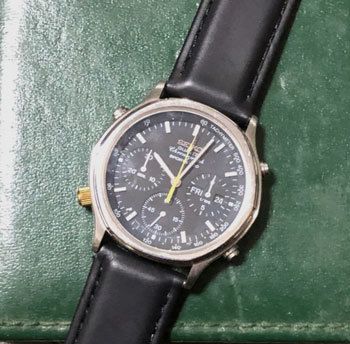 Google translates the Japanese seller's description as follows:
It is a Seiko chronograph.
This is the world's first quartz chronograph.
Variation of popular 7A28 7A38. I have it.
※details unknown. It may be a combination of parts.
I do not think so. I hope in junk treatment.
It is second - hand goods. Individual storage, with exhibition,
I need your help by basic no claim and no return.
※ Battery remaining amount.
In addition, reply of questions etc. may be delayed by consulting goods of acquaintance.
* We will refuse the bid for troubles avoidance.
· New person · If you have a bad evaluation even once
· Nervous · After negotiations
· Those who are renegotiating by phone, e-mail etc.
· Those who can not understand Japanese · After the bidding, reselling or purchasing agency In the case of cancellation due to malfunction, or a person who is to be an exhibitor, a person who is to be an exhibitor, the one with the evidence of being bid, when awarded, I will cancel the cancellation procedure by deletion or successful bidder's desire.