There's a common saying: Imitation is the sincerest form of flattery.
It's actually a partial quote from Oscar Wilde, which in full, reads as follows:
"Imitation is the sincerest form of flattery that mediocrity can pay to greatness."

9 years ago, for lack of the correct original Seiko p/n G1157S bracelet, I fitted a vintage Seiko Beads of Rice bracelet to my first 7A38-6000 'Dinky Diver'. The full story of how I arrived at this solution is documented on the first page of this thread.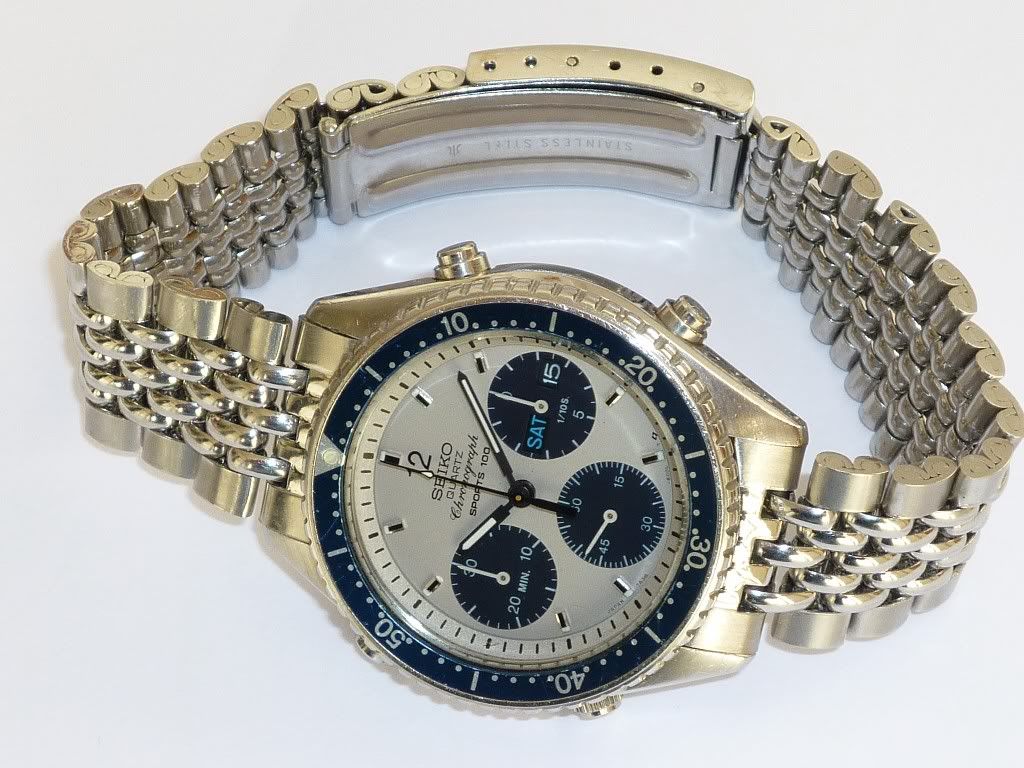 I was really pleased with the way it turned out and would never consider changing it. (Besides, I have another almost mint 7A38-6000 on the correct original bracelet).
Yesterday, I had a quick browse on UhrForum.de and found this post in their 'Seiko Quartz Self Help Group' thread, dating from 12th October, made by erstwhile forum member ketap (a.k.a. 'Carlo', Carsten, whatever).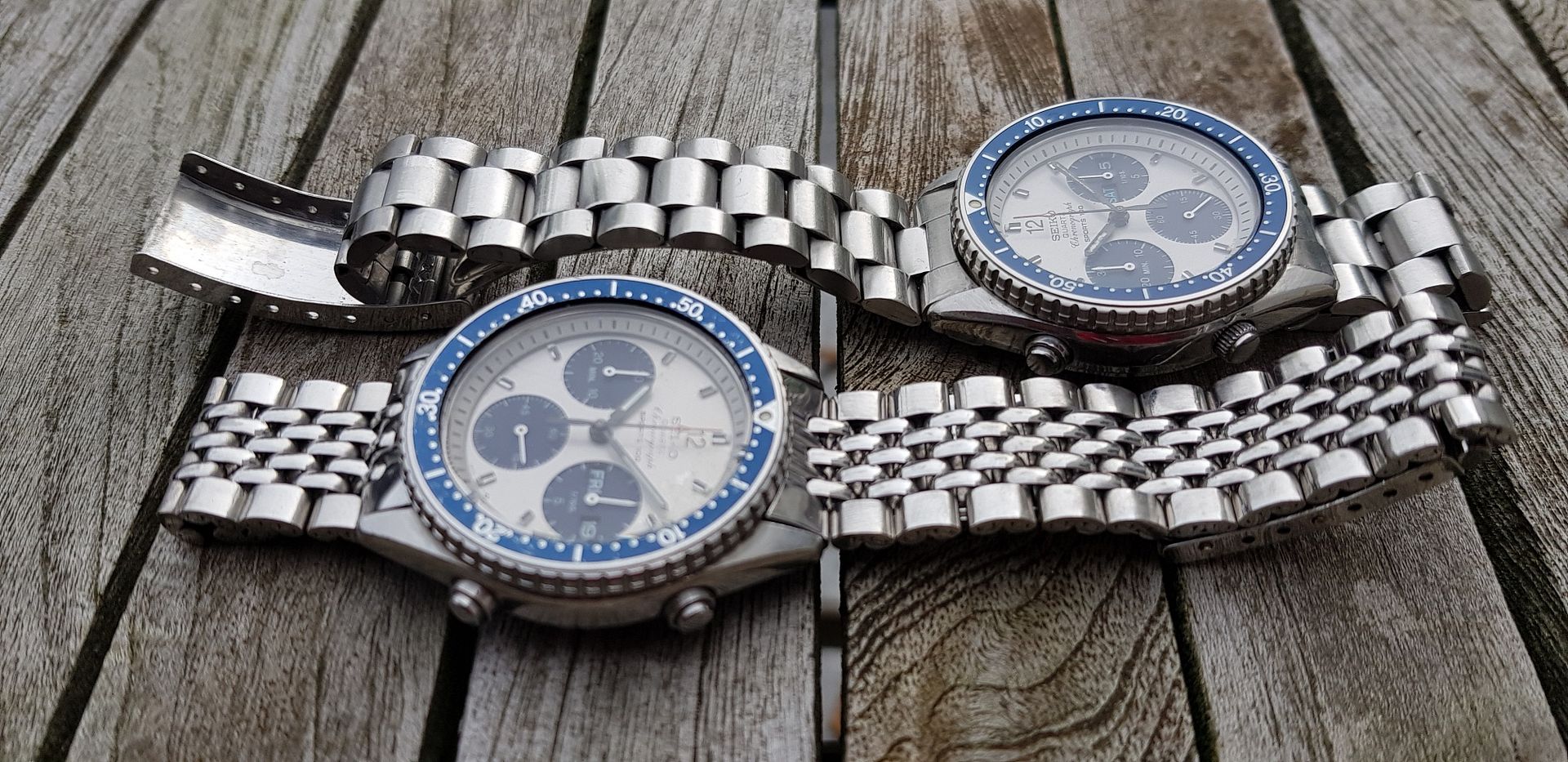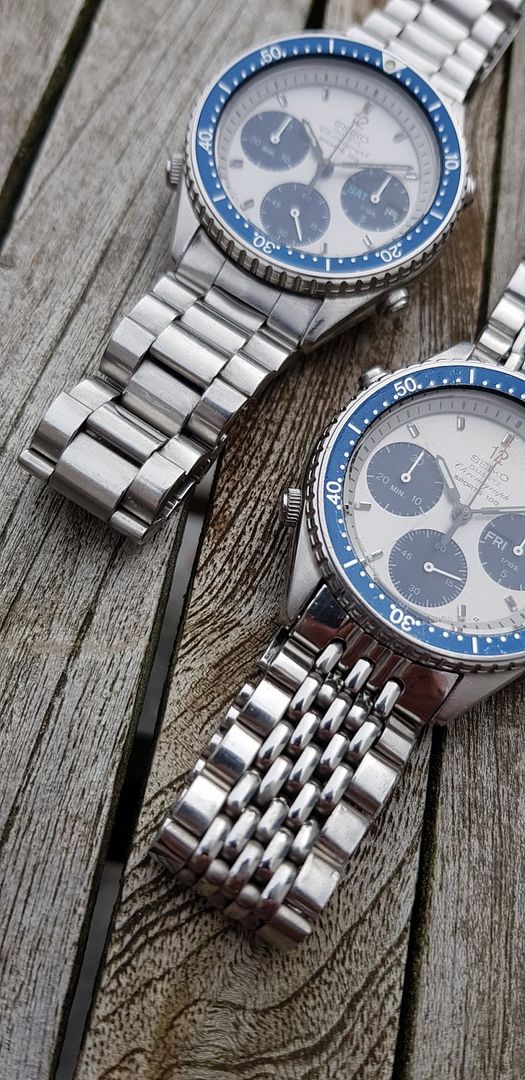 Seems he's decided to copy my idea. You can translate the German yourself, using Google translator. In his typical snide manner, he sarcastically remarks about my having bought a 19mm bracelet (which incidentally came cheaply - $45, including a Seiko Sportsman watch head which I subsequently sold for £15) and dremelling it down to fit the watch's 18mm lug width. At least my end pieces fit properly and the bracelet has a matt brushed finish (with polished centre links), to match the watch case. Once again, a mediocre attempt at plagiarism: 5/10 for effort, D- for originality.
Ketap's poor German doesn't translate to English particularly well, but he ends the second part of his post with:
If you look watches and single bands but still far below the fantasy prices.
Indeed, he's not wrong about 'the fantasy prices' asked for Beads of Rice bracelets. I remember well, looking in sheer disbelief, back in the day (before I found my much cheaper source), when some sellers were asking as much $199. Times have moved on - along with the extortionate prices. This US eBay seller is currently listing a few Seiko Beads of Rice bracelets, including an 18mm NOS - for $375 !!
http://www.ebay.co.uk/itm/133243167568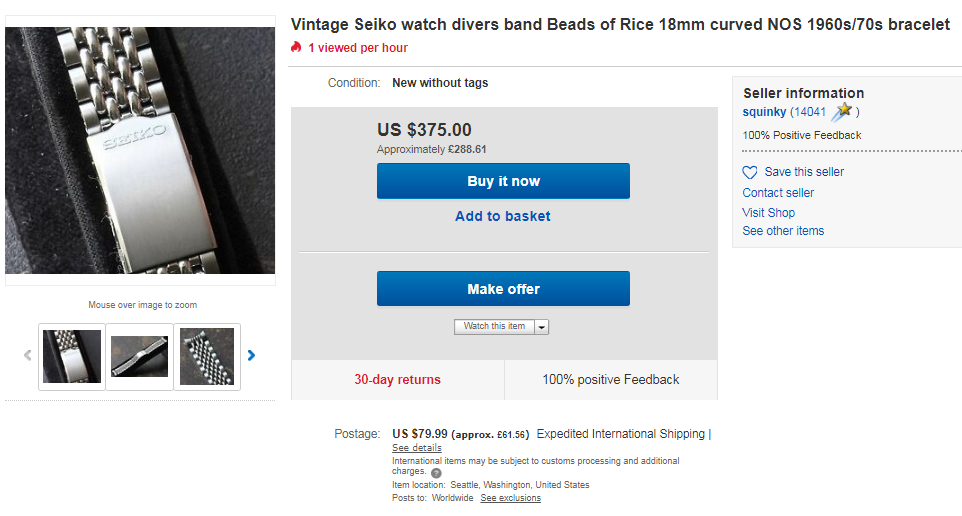 .... and another for $475 !! 
http://www.ebay.co.uk/itm/132736461184