Another 7A38-6010, in average worn condition, was listed earlier this evening, by an Italian eBay seller, with a typically Italianate over-optimistic Buy-it-Now price of 380 Euros. I dunno about the seller's claim of  'ottime condizioni'.
One of the first things I noticed, while flicking through his photos, was the horribly butchered case-back.
http://www.ebay.co.uk/itm/183516109246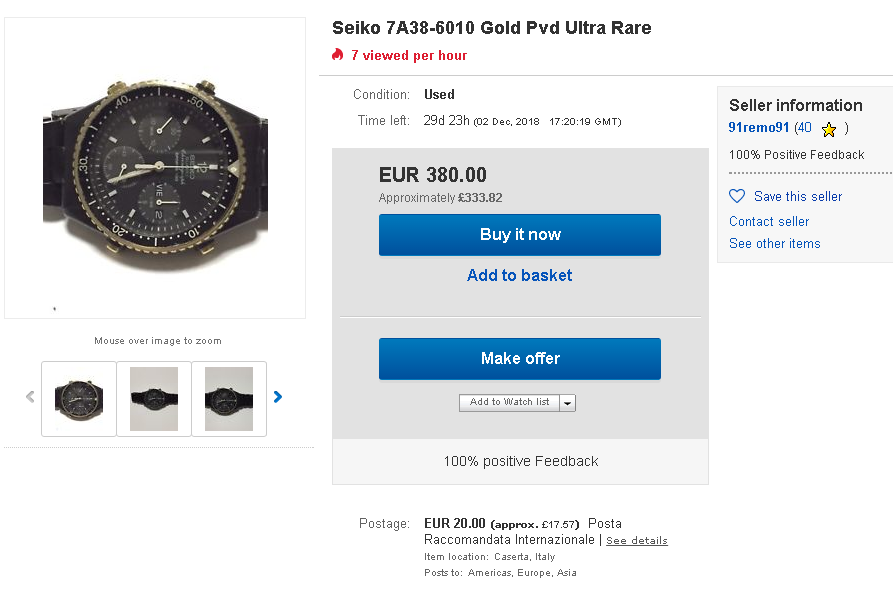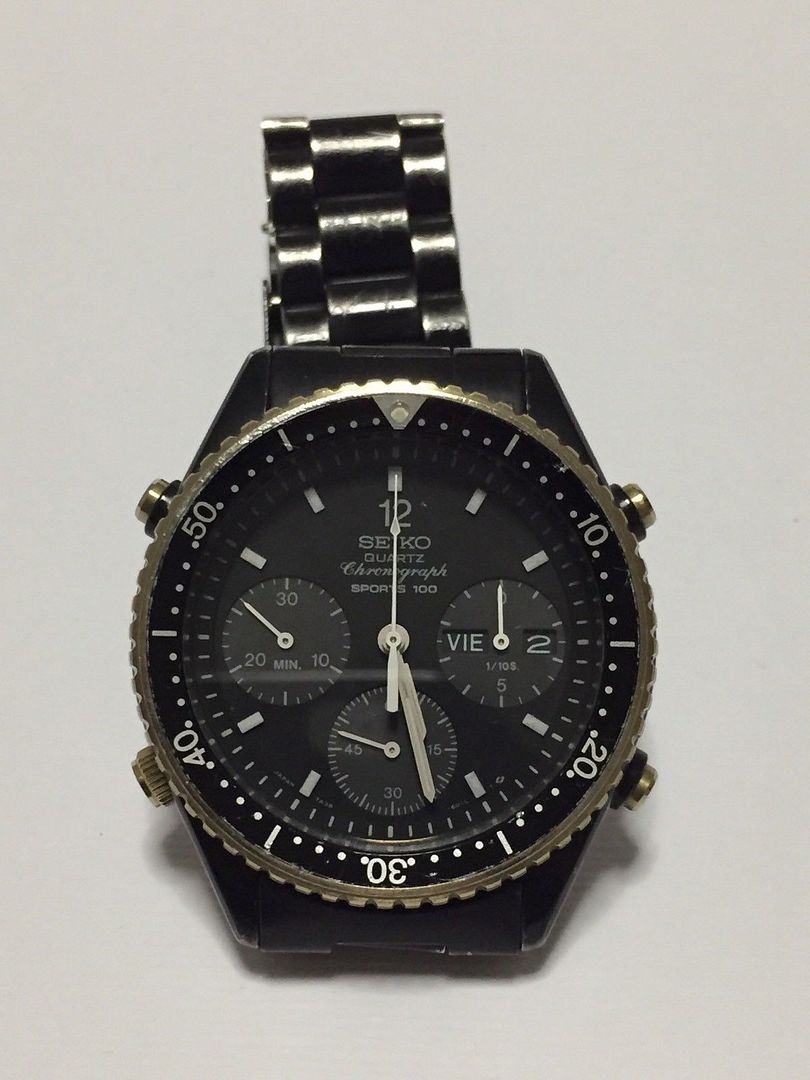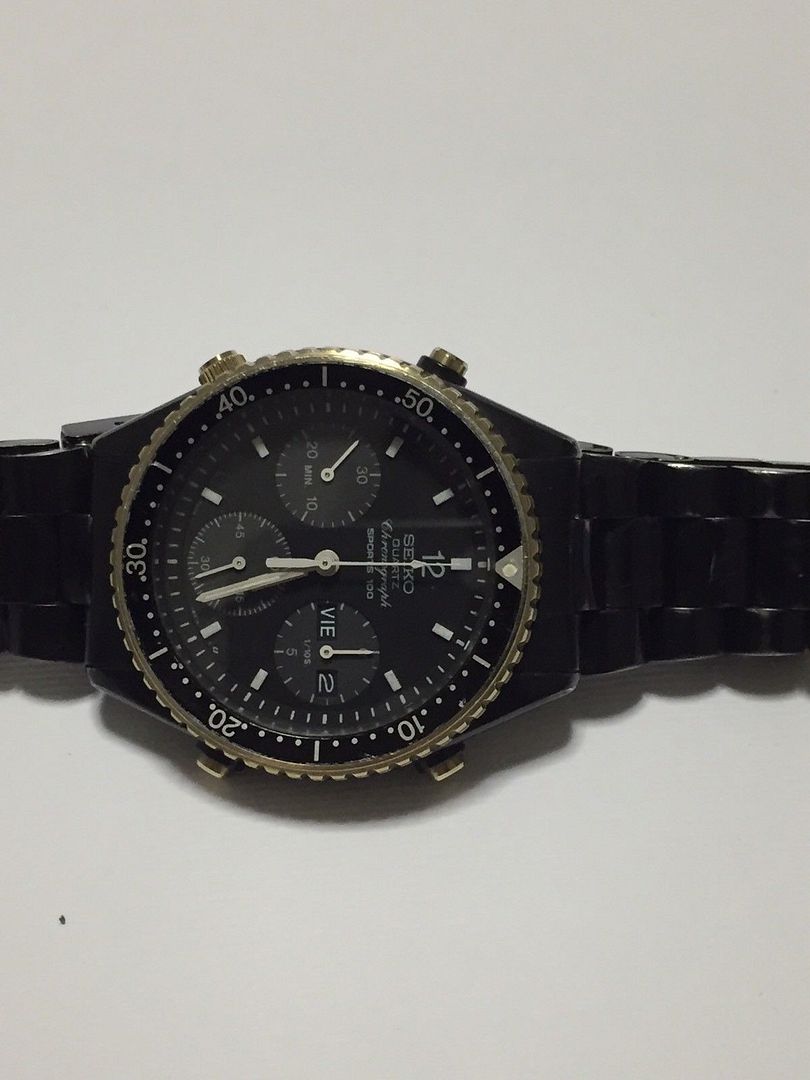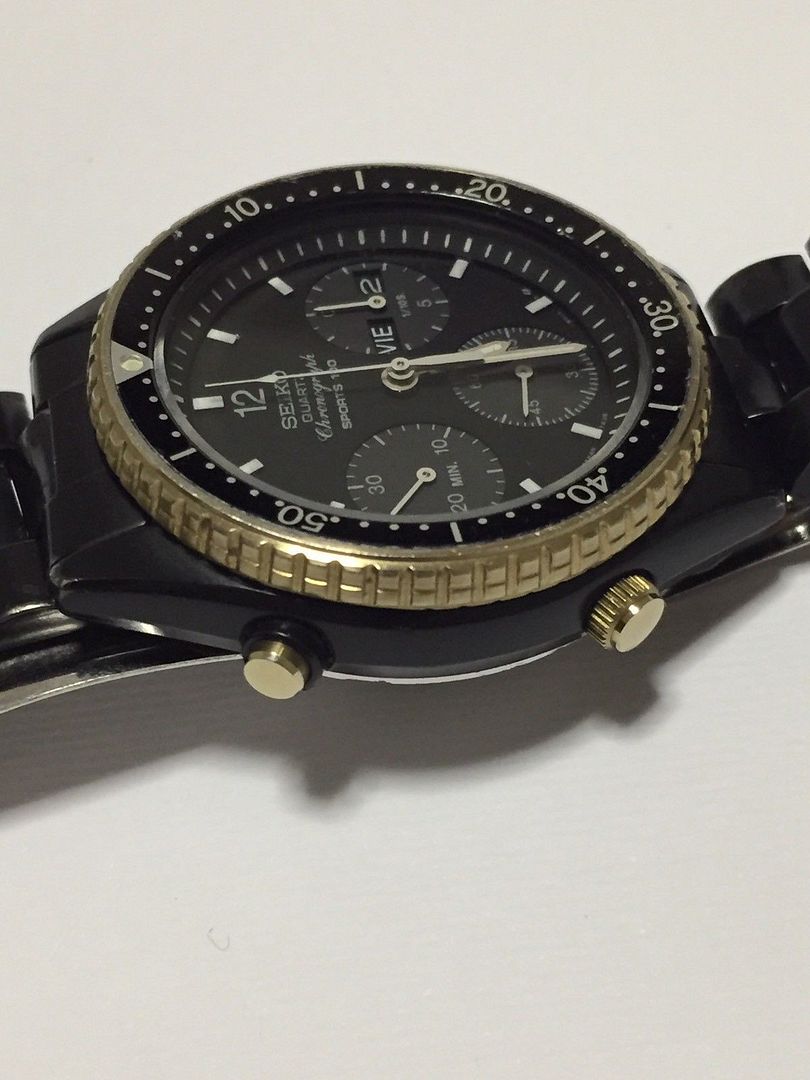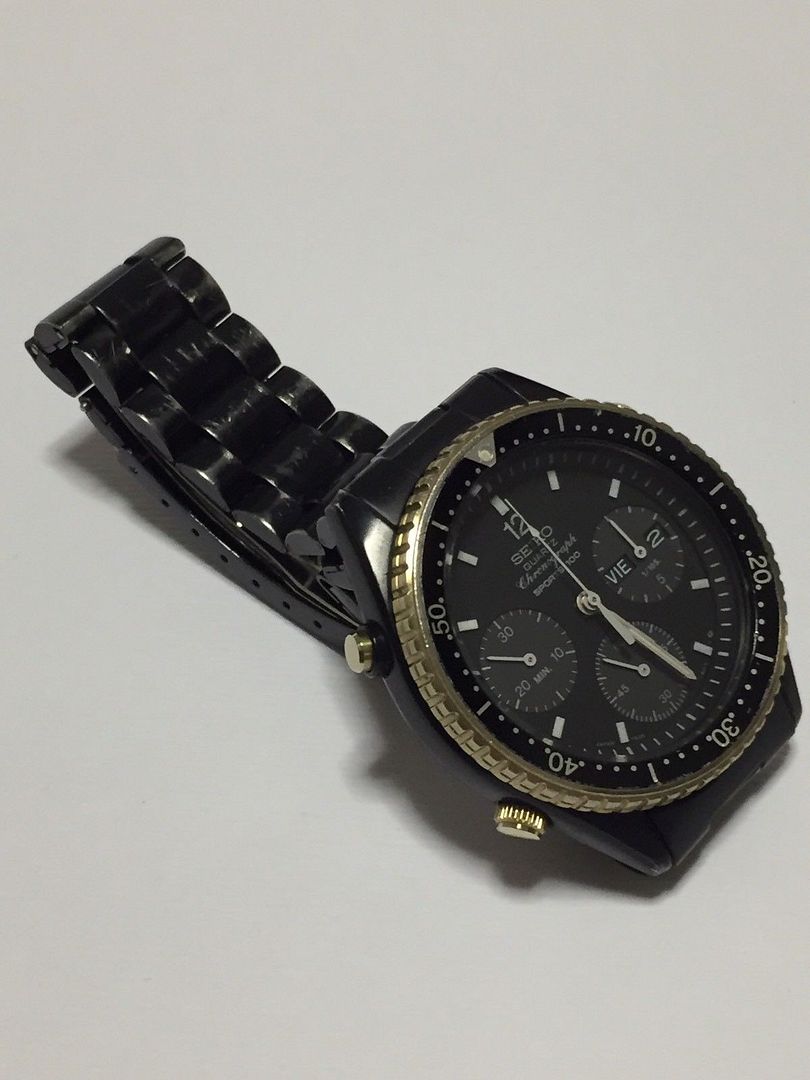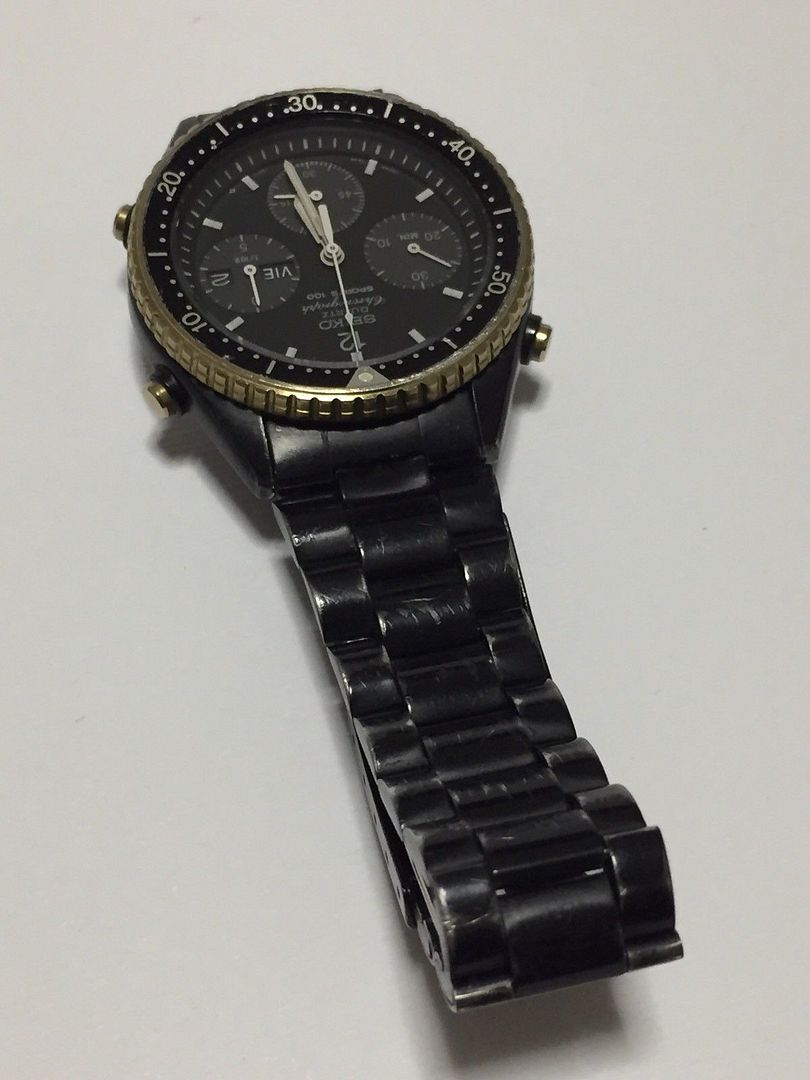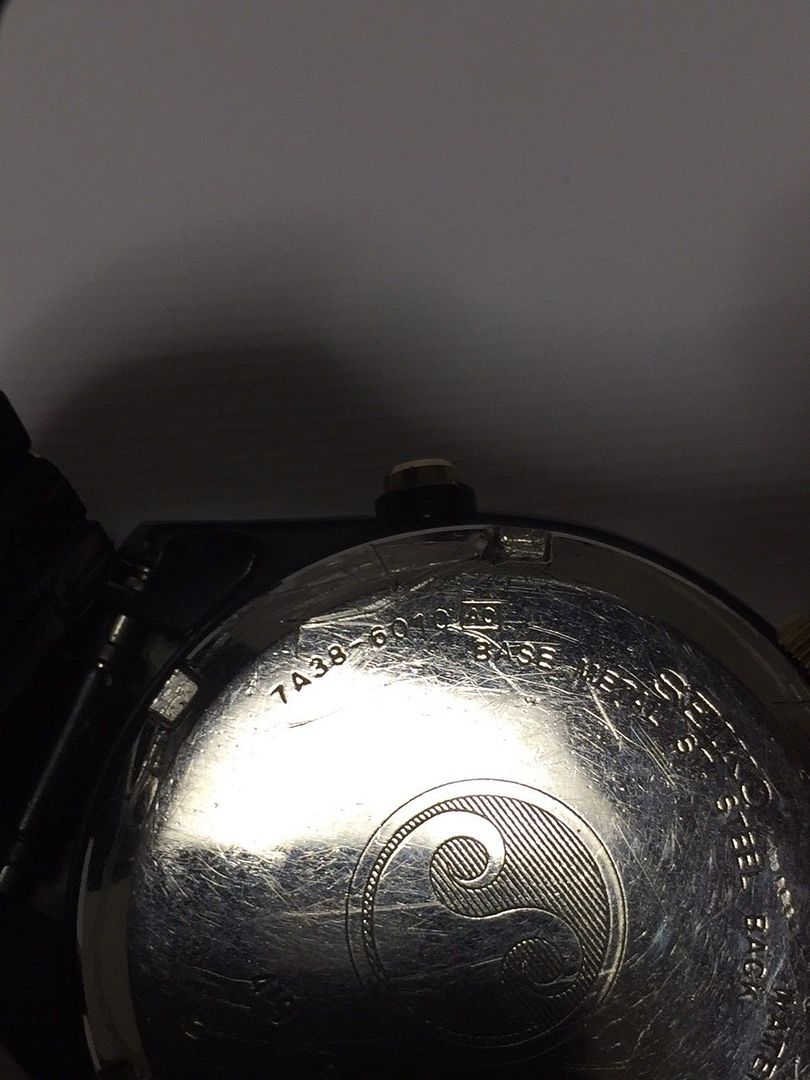 Orologio di marca Seiko
Si presenta in ottime condizioni, il movimento funziona e funziona benissimo. Non ha alcun difetto, funzionante in ogni sua parte anche la cronografia. Il cinturino al 98% conserva il suo colore originale. Originale in ogni sua parte
Dimensioni circa 39
Movimento Seiko 7a38
Carica al quarzo
Vetro in minerale
Quadrante originale Seiko
Cinturino originale Seiko
Per qualsiasi domanda contattatemi, non sono responsabile per ritardi della spedizione internazionale.