This example, which has some wear to the brown coating, but is in better condition than most used examples, was listed this afternoon by an Italian eBay seller, with a 'pie-in-the-sky'  Buy-it-Now price of 599 Euros, or the option to make an offer. All that really lets it down, is that at some point in its life, someone has fitted it with the wrong case-back off a two-tone 7A38-7260. 
http://www.ebay.co.uk/itm/153729815801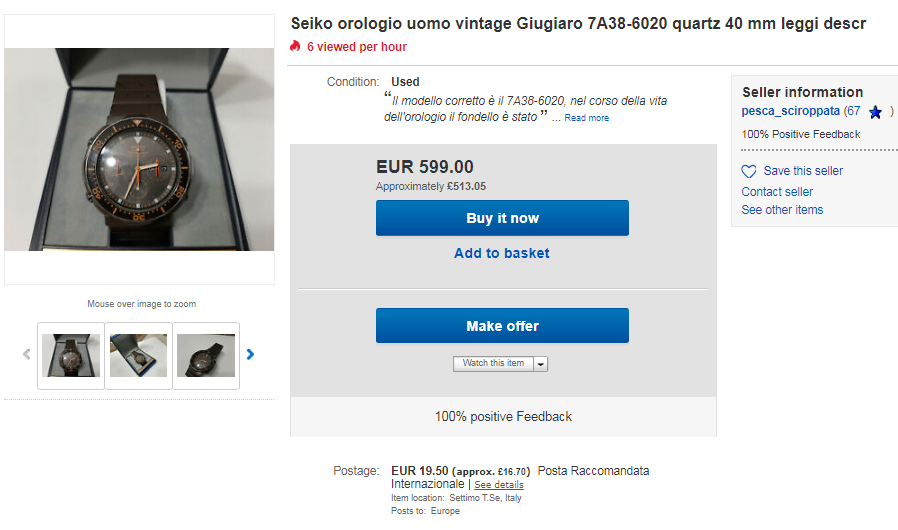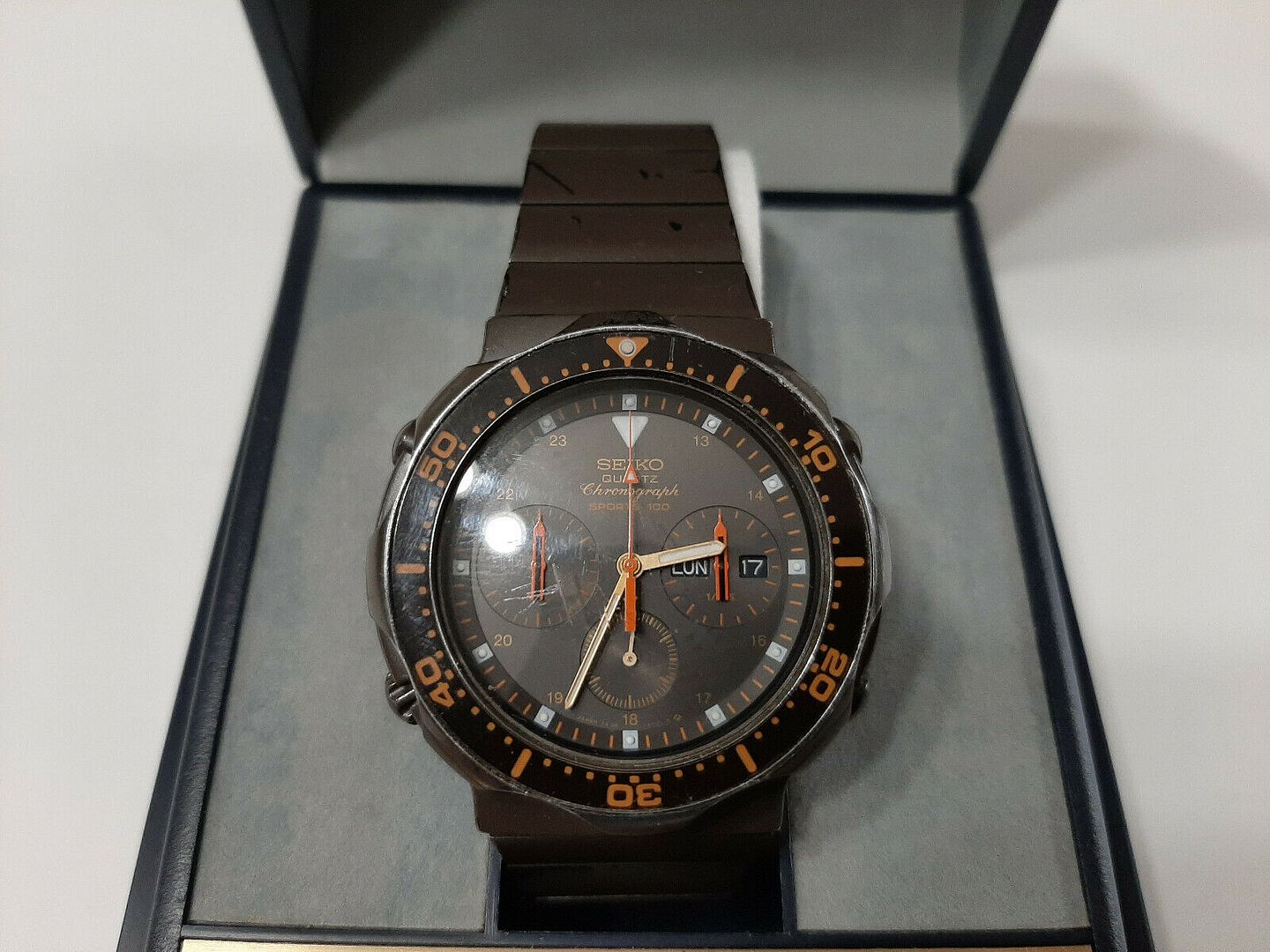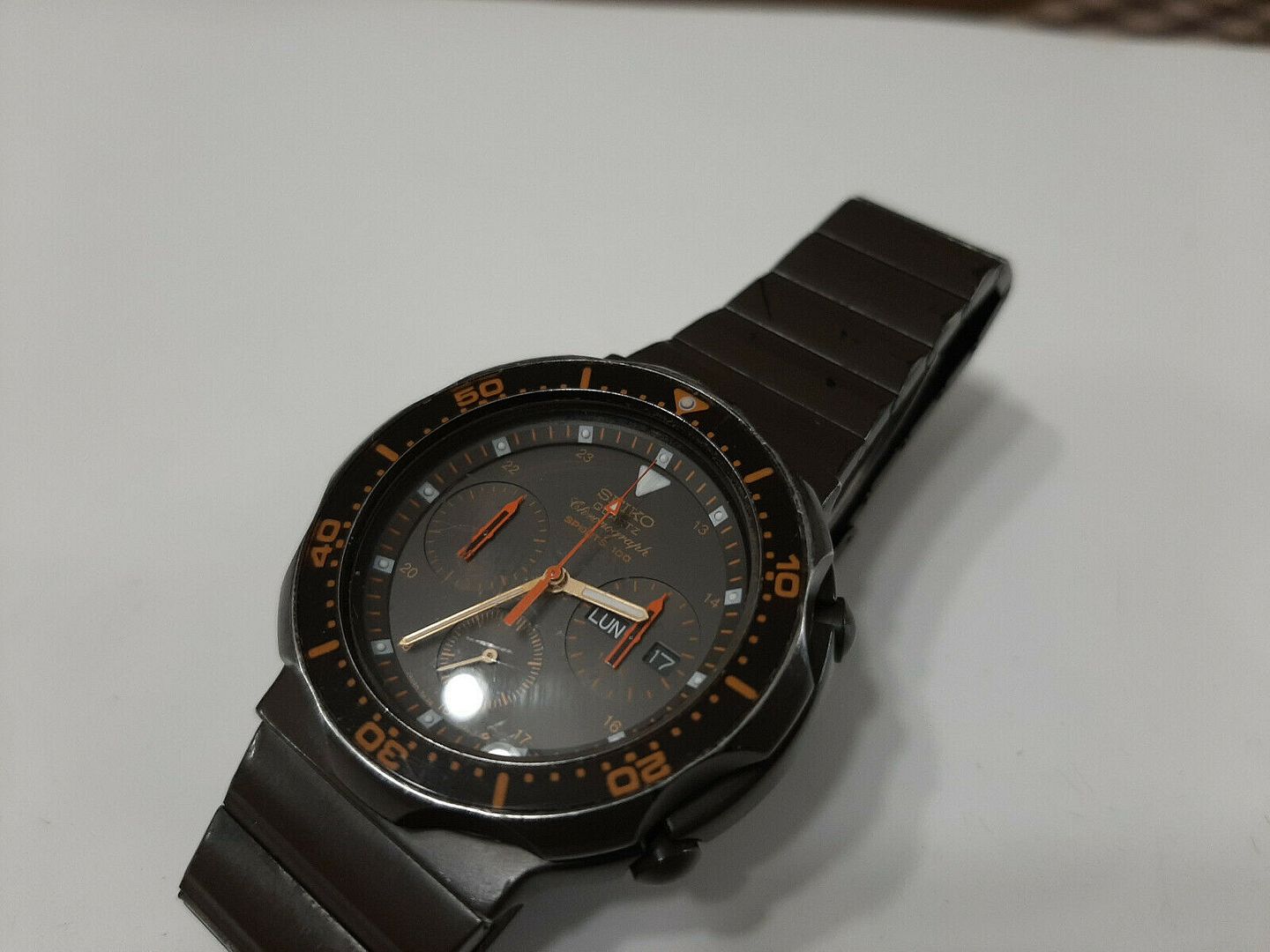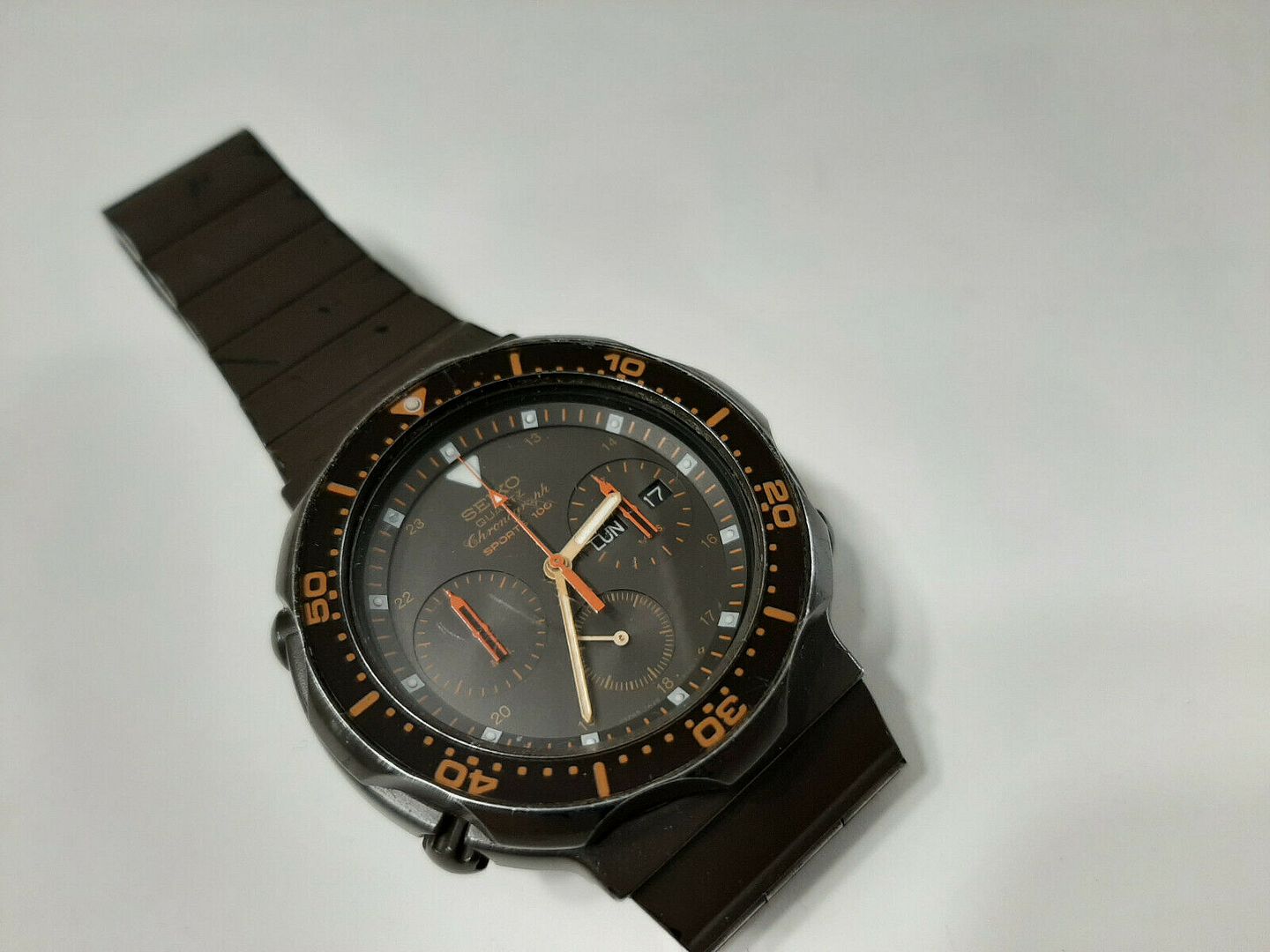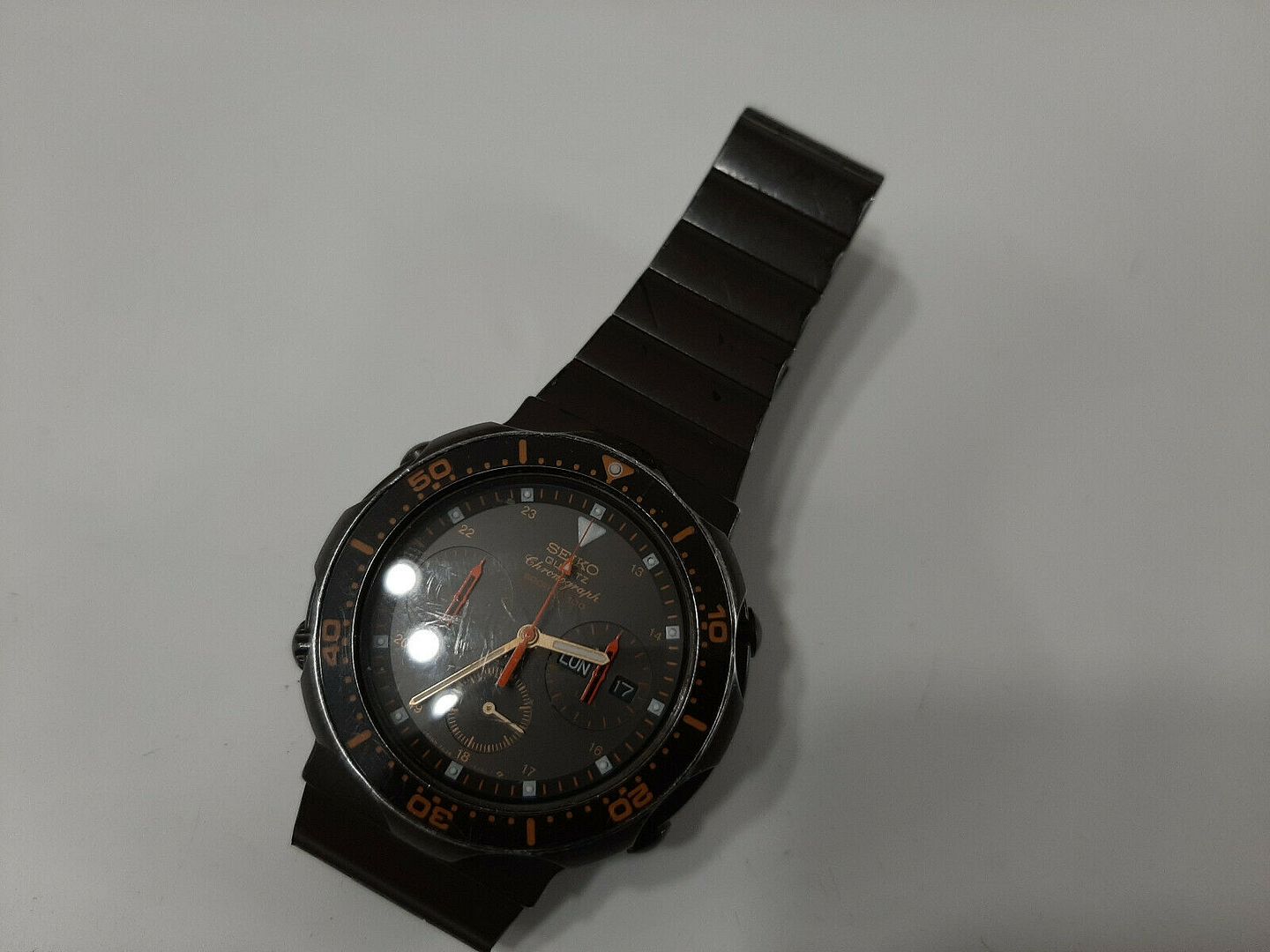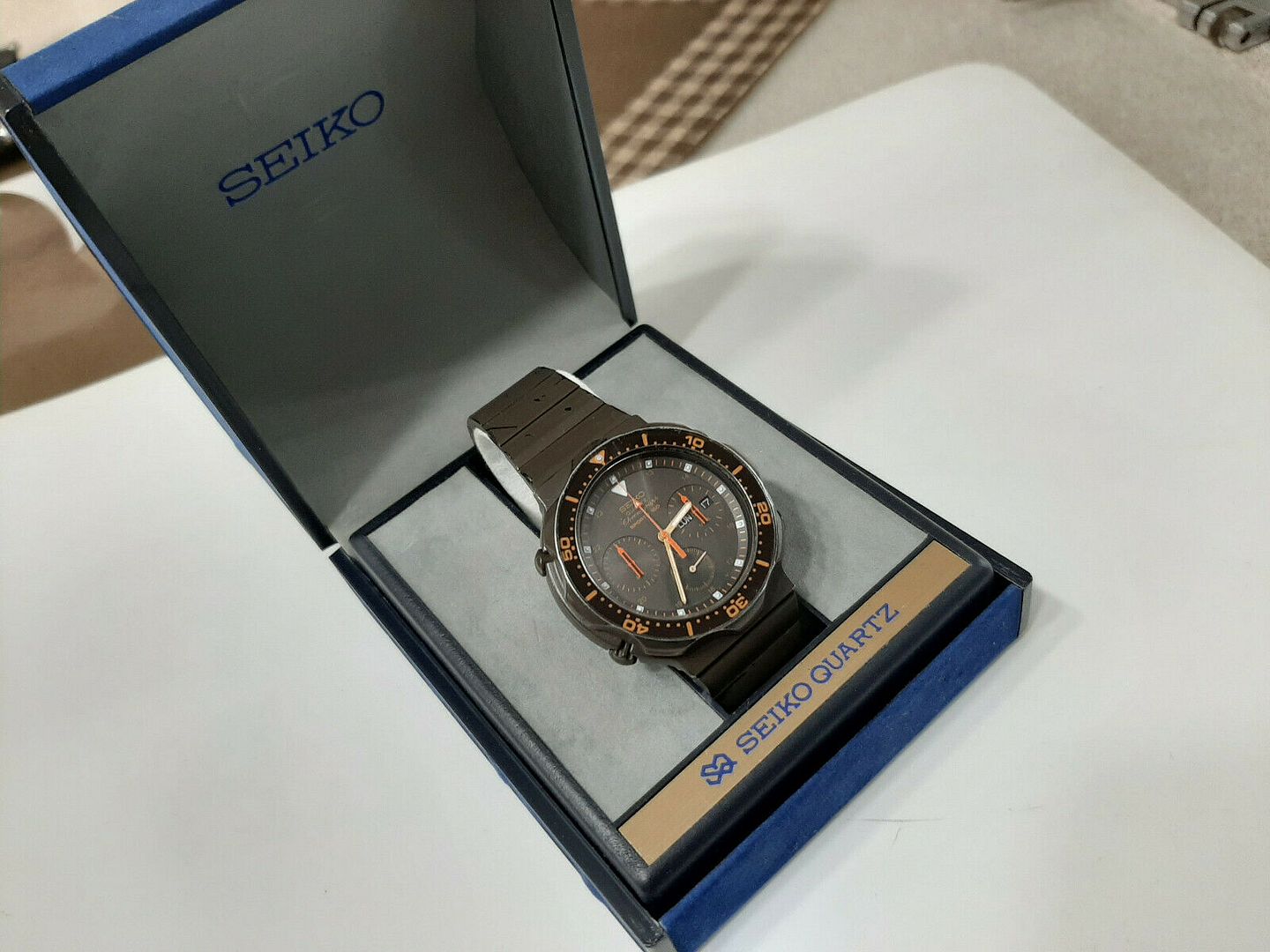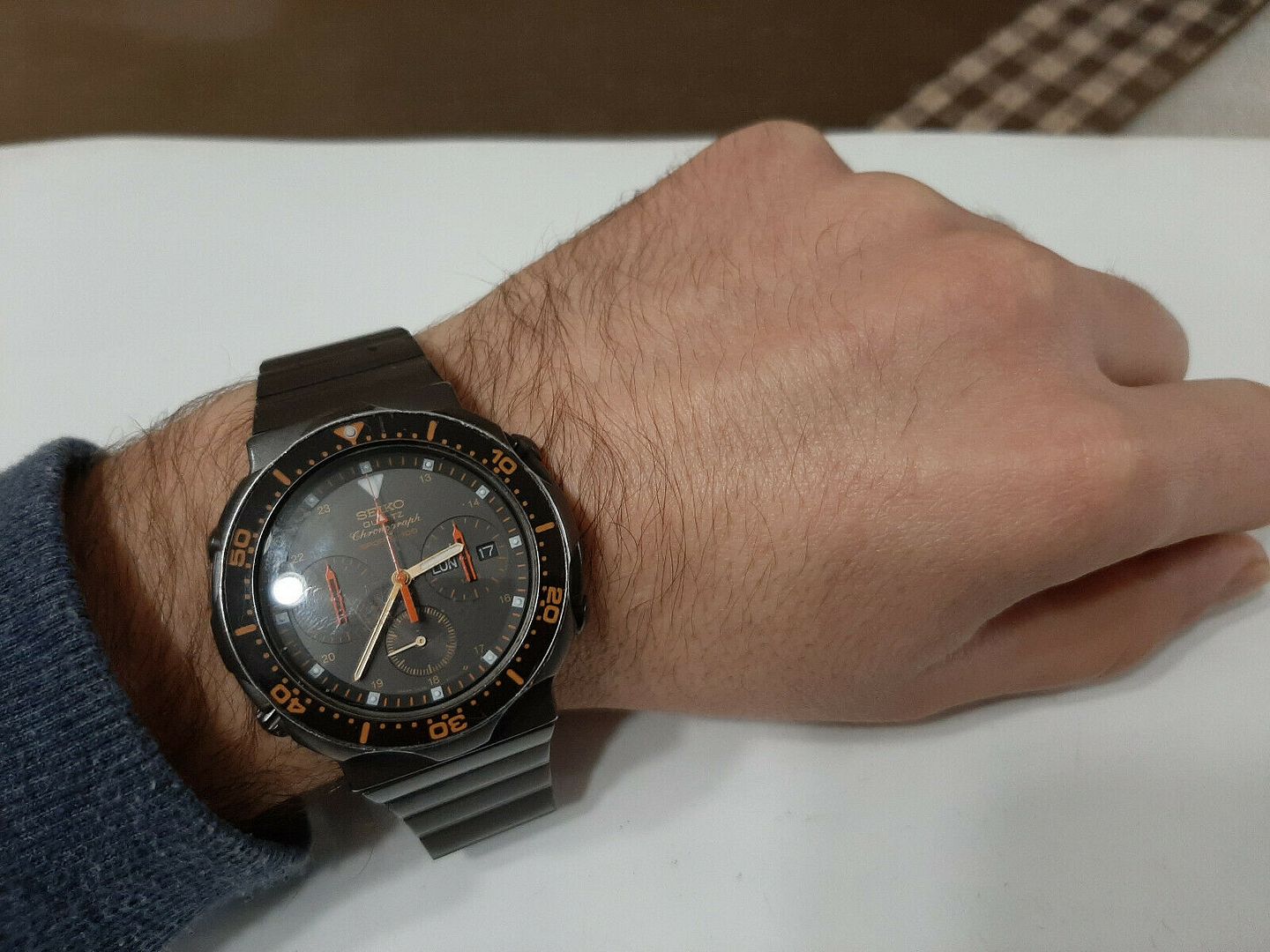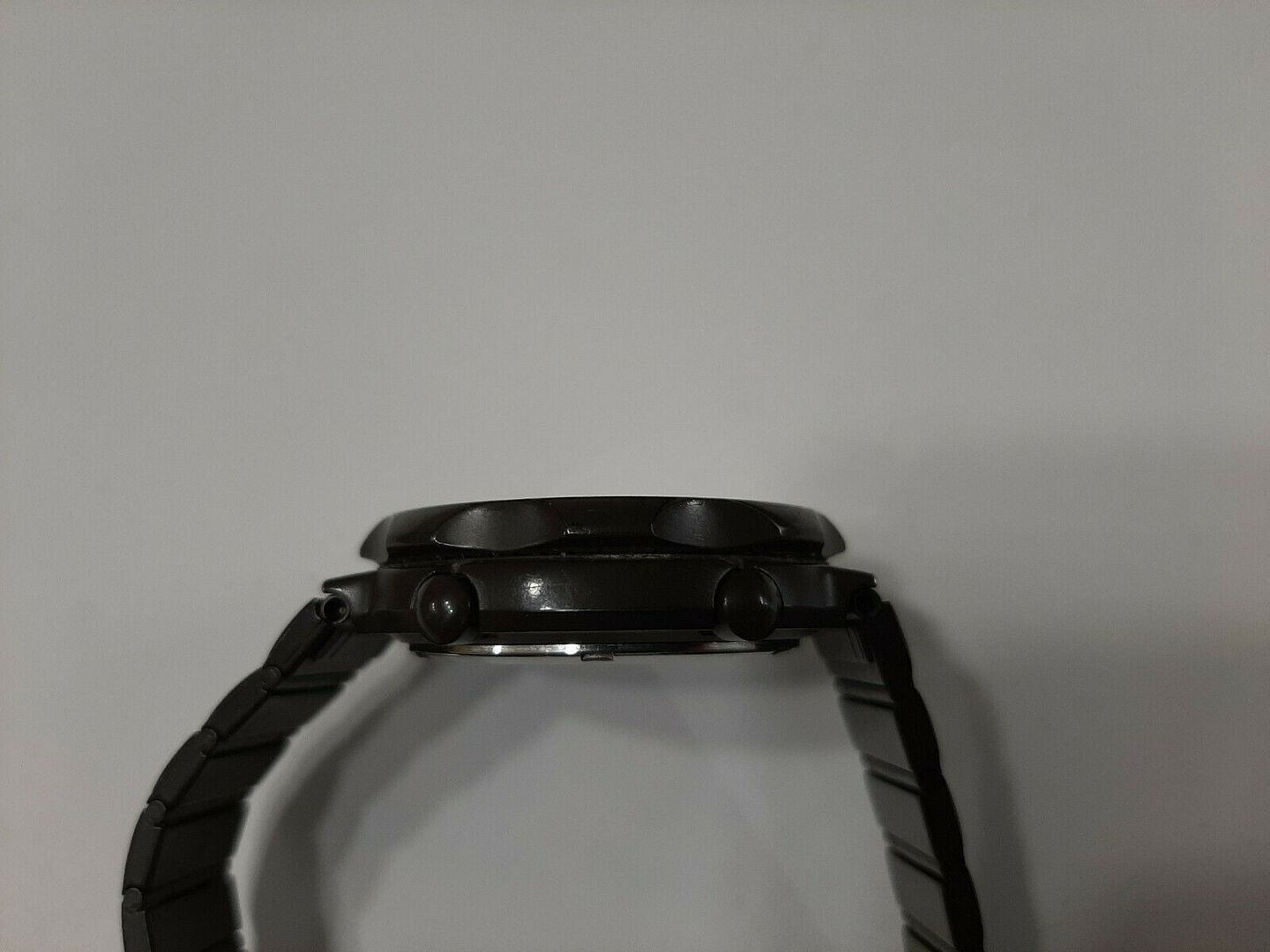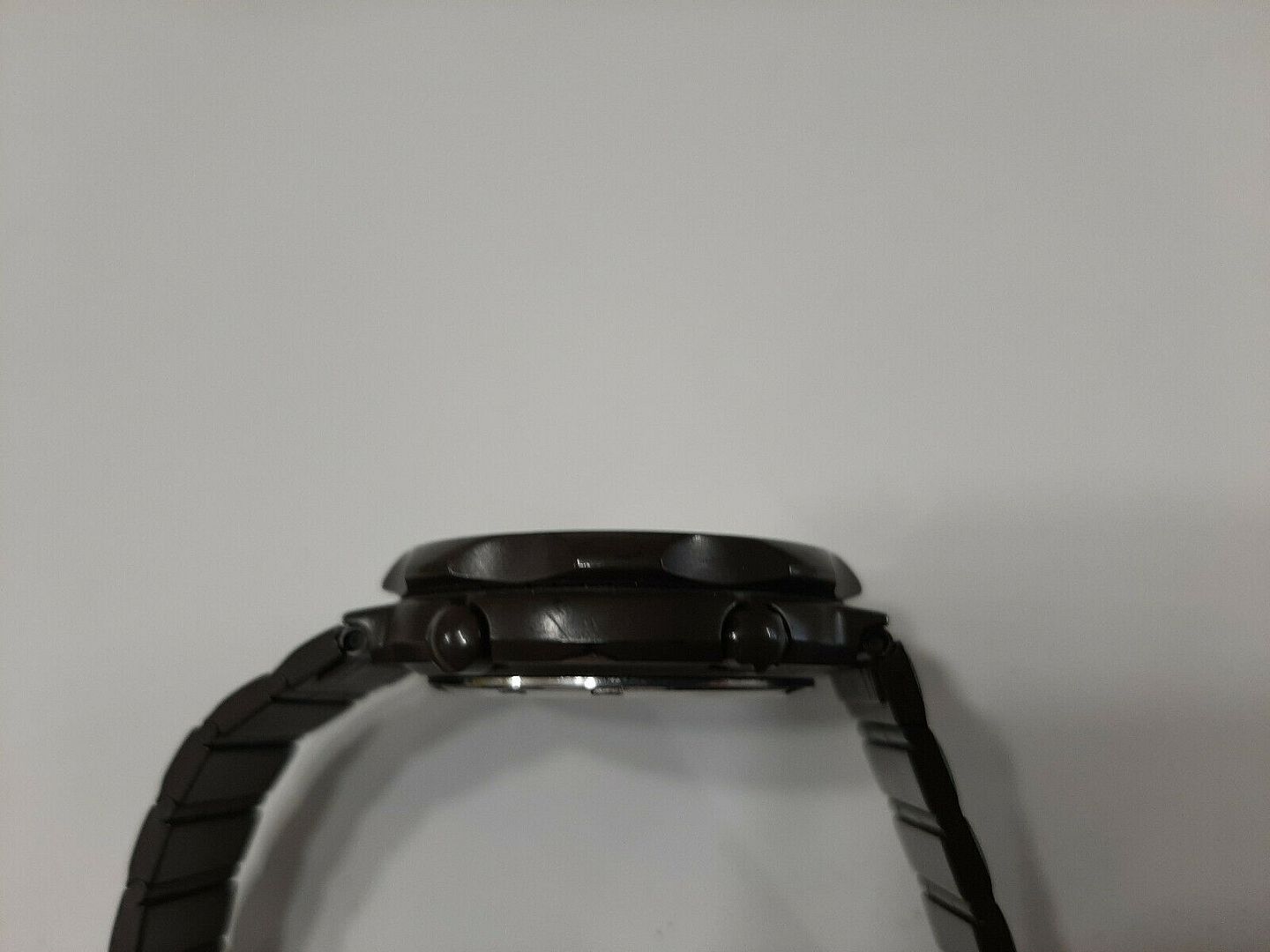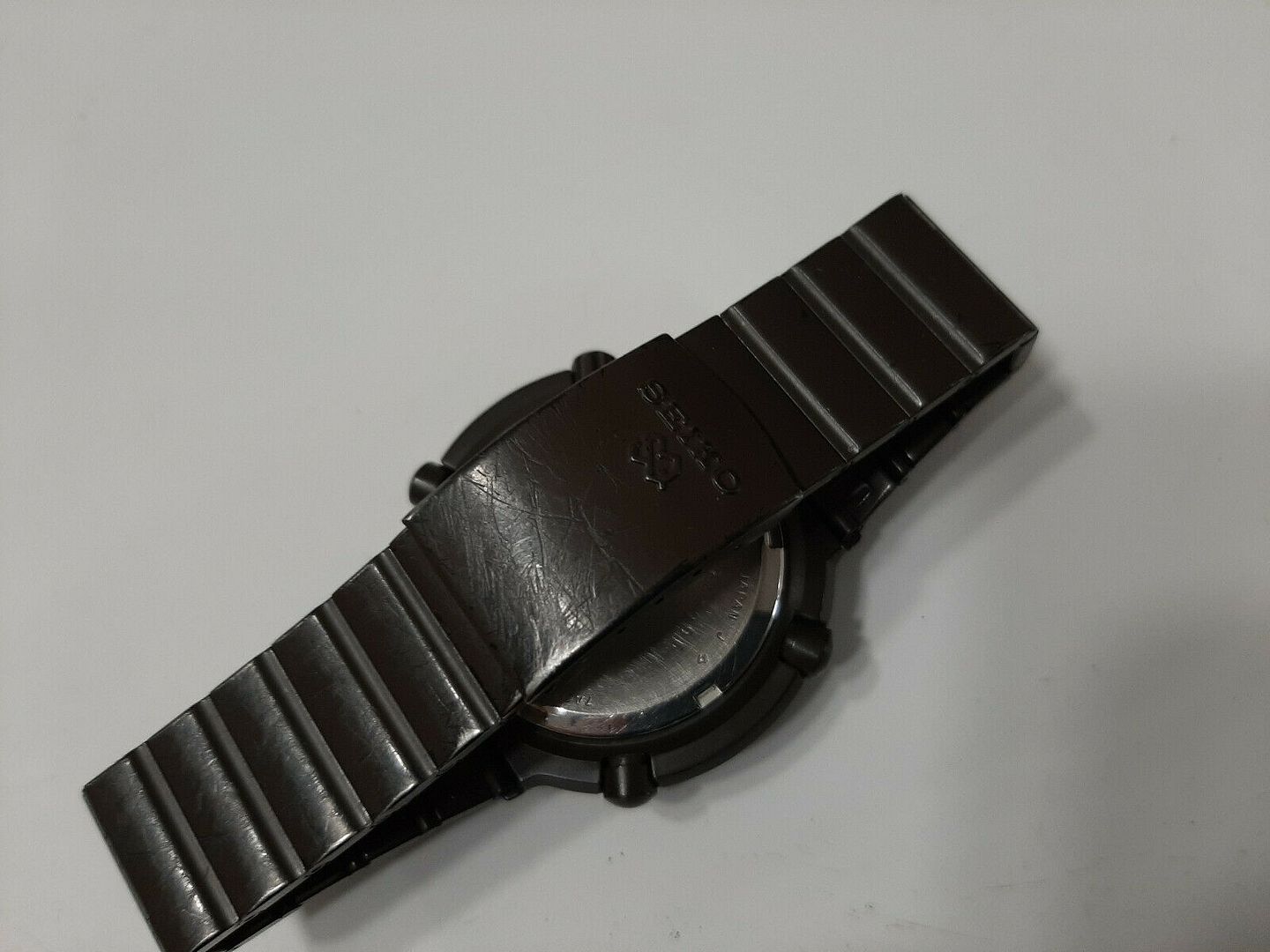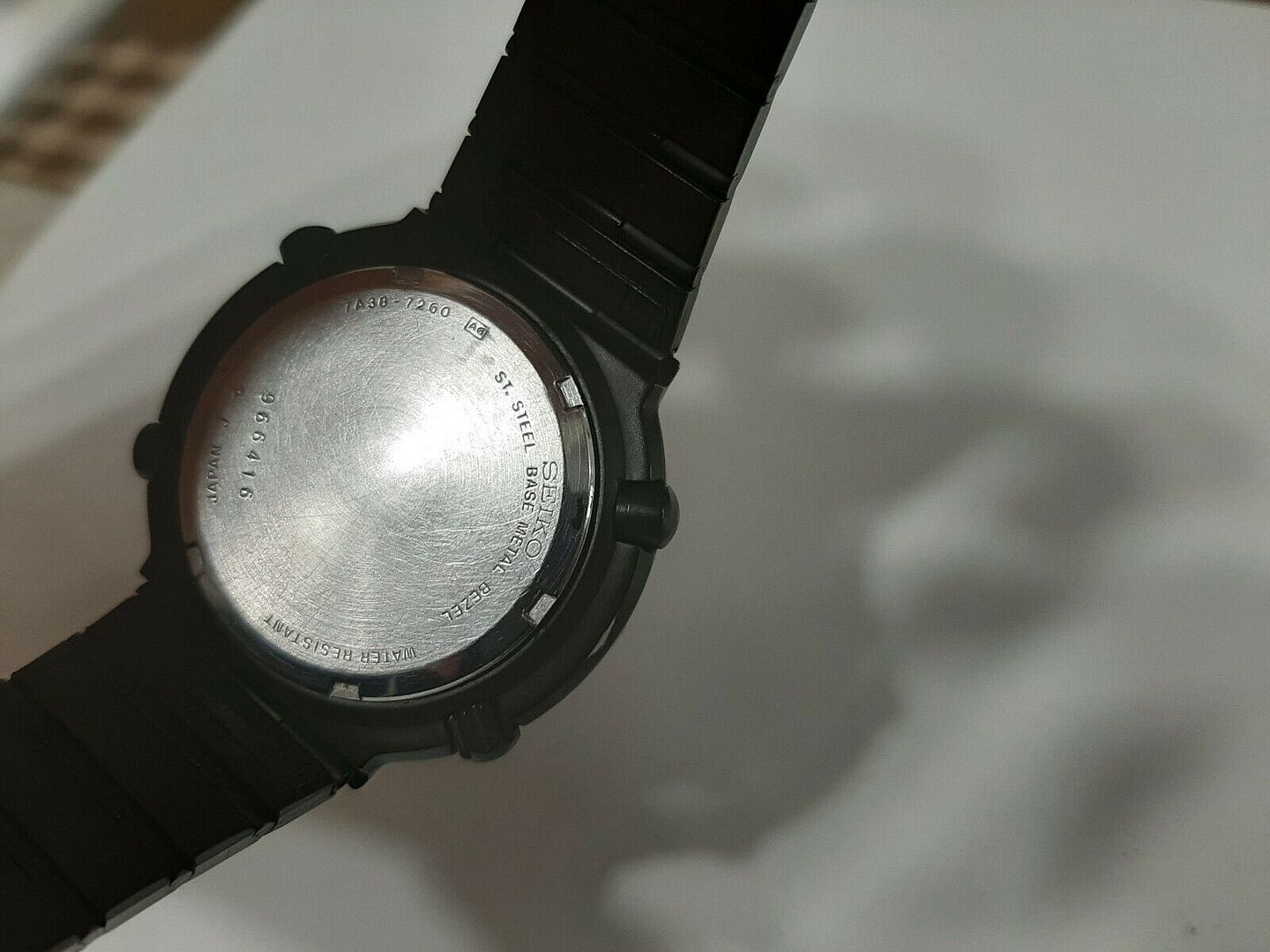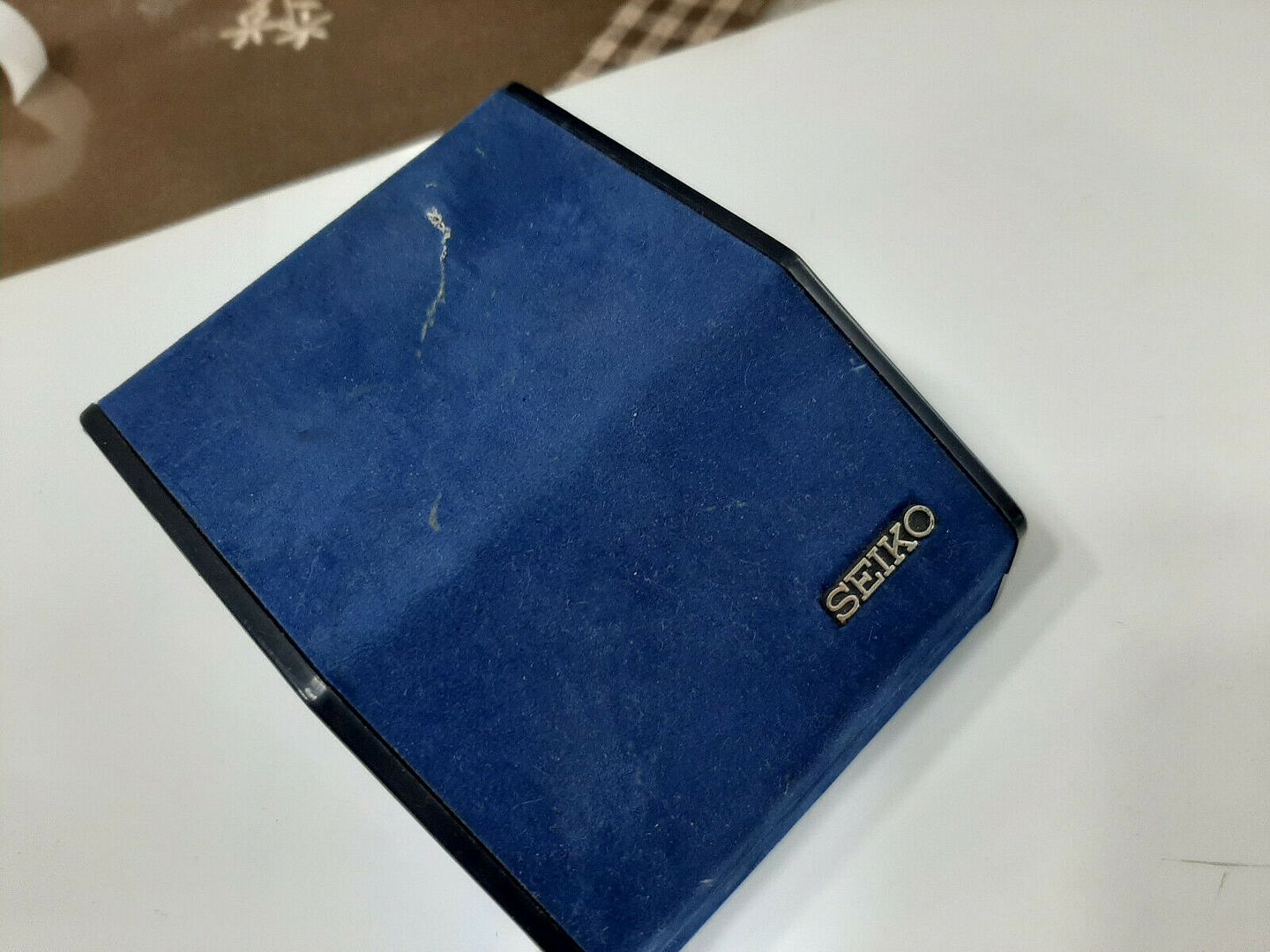 Seiko orologio uomo vintage Giugiaro 7A38-6020 quartz 40 mm
L'orologio è perfettamente funzionante in tutte le funzioni, cinturino con qualche segno di abrasione ma coevo con l'orologio, presente anche scatola (fettuccia portaorologio sostituita)
Il modello corretto è il 7A38-6020, nel corso della vita dell'orologio il fondello è stato sostituito con quello del 7A38-7260 non dispongo del vecchio fondello, il tasto di azzeramento crono è un po piu duro, va premuto con un po piu di decisione ma nemmeno troppa, lo segnalo comuqnue.
Ci sono normali segni di usura come mostrato in foto.
Le foto sono parte integrante della descrizione e mostrano l'esatto stato di conservazione dell'oggetto in vendita.
Gentile acquirente, benvenuto, perfavore prima dell'acquisto le chiedo di leggere quanto riportato sotto.
Disclaimers:
Parti meccaniche: onde evitare incomprensioni vorrei precisare quanto segue sia per gli utenti che acquistano da me sia per ebay, io non sono orologiaio e quindi non smonto gli orologi, quando dico che l'orologio funziona ma non è revisionato significa che è marciante ma appunto non ha fatto revisione, se ci sono piccole imperfezioni su componenti non visibili a occhio ma che possono venire fuori solo durante la revisione (cosa poi assolutamente normale perchè include eventuali sostituzioni) io non ho modo di vederli e quindi ovviamente di descriverli mi dissocio pertanto da qualunque difformita dell'oggetto che abbia tale caratteristica.
Immersione orologi e tenuta subacquea: essendo orologi vintage NON garantisco nessun tipo di impermeabilità, per garantire l'impermeabilità infatti deve essere fatto un cambio guarnizioni completo dalla corona al fondello + una valutazione finale da esercizio competente, cosa che io non posso fare, sconsiglio quindi di immergere bagnare l'orologio o farsi la doccia con addosso il segnatempo, mi dissocio da qualsiasi danno da allagamento.
Batteria: la batteria non è garantita, di solito non sostituisco la batteria se l'orologio è ok al controllo prima dell'impacchettamento e spedizione, è possibile che se l'orologio quartz mostra comportamento anomalo la prima cosa da fare è apprestarsi alla sosituzione della batteria.
FORMULA DI ESCLUSIONE DELLA GARANZIA E ALTRO: La Legislazione Vigente Nell'unione Europea Prevede Che Anche I Privati Siano Tenuti A Dare Garanzia Sugli Oggetti Venduti, A Meno Che Tale Garanzia Non Sia Esplicitamente Esclusa Al Momento Della Vendita. In Conseguenza Di Ciò, L'articolo Oggetto Di Questa Asta È Venduto Cosi' Com'e' Con Esclusione Esplicita Di Qualsiasi Forma Di
Garanzia Per Cui Chi Dovesse Fare Offerte Per L'oggetto Proposto Con La Sua Offerta Accetta,Incondizionatamente L'esclusione Di Qualsiasi Garanzia Per L'oggetto Stesso Salvo La Garanzia Implicita Della Veridicità Della Descrizione E Delle Fotografie. La Restituizione Dell'oggetto Sarà Concordata Tra Le Parti Solo In Caso Di Palese E Dimostrata Non Conformità Con La Descrizione e Fotografie Contenute Nell'inserzione Del'oggetto Che L'acquirente Riceverà.
Come venditore non mi assumo nessuna responsabilità inerente al vettore di trasporto, non rispondo e non posso rispondere per problemi o fallimenti di consegna del vettore trasporto pertanto non mi accollero nessun costo aggiuntivo derivante da quest'ultimo, infine ma non meno importante la maggior parte degli oggetti sono usati non tutti hanno profumo delicato ed alcuni possono arrivare da fumatori o da sgomberi, è mia cura descrivere questo tipo di "difetti" ma non accetto restituzioni per odori che a detta dell'acquirente siano diversi dalla "rosa selvatica". Chi conferma l'acquisto conferma di avere letto ed avere preso visione dei punti trattati.