Another very familiar-looking 7A38-6050, fitted with a black leather 'Racing' strap, was listed late last night, by a US eBay seller, as a 7-day auction, with an opening bid price of $100. If I'm correct in my assumption, this particular watch has featured in this thread a few times before, starting on page 1. It first appeared on eBay in April 2012, listed by a Koren eBay seller. That auction ended early, when it was 'back doored', by the self-appointed 'Watchking1', Chuck 'Skip' Laws, who fitted it with a mesh bracelet and re-sold it for a fat profit in July 2012, much to my disgust.
It was purchased by the current US eBay seller mc_kashio, but, as you can see if you pick up the story again on page 3 of this thread, it transpired he had bought a second 7A38-6050 off eBay Germany. He unsuccessfully attempted to sell them as a job lot pair at the end of May 2015. He then sold one of them, which had suffered a damaged sub-dial mounting spigot, separately in June 2015. He never listed the other one again until last night. I believe the original serial number of this watch was 550699. The other one (he sold) was originally 550600. I'm assuming at some point he swapped either their cases or case-backs. When he last listed this watch in May 2015 (as part of the job lot pair), it had case-back s/n 550600. I can't be 100% sure, because Jay has decided to obscure the serial number in this latest listing, but I'd hazard a guess, from the slipped tool marks, it's still 550600. 
http://www.ebay.co.uk/itm/264263577169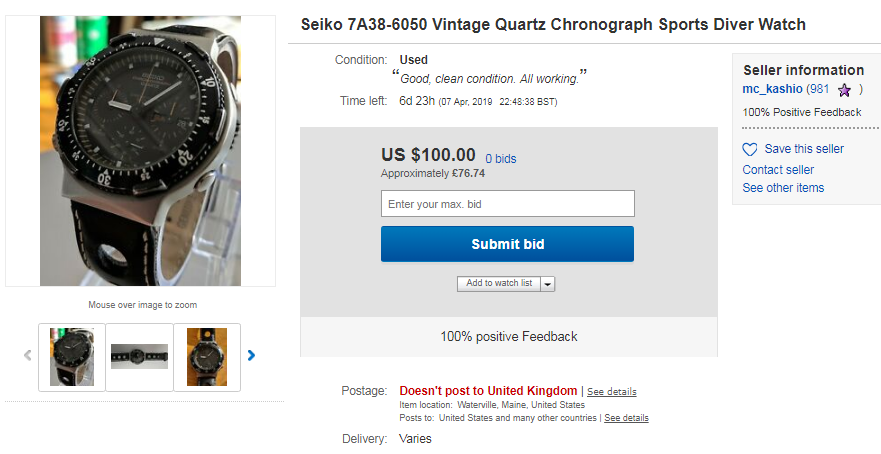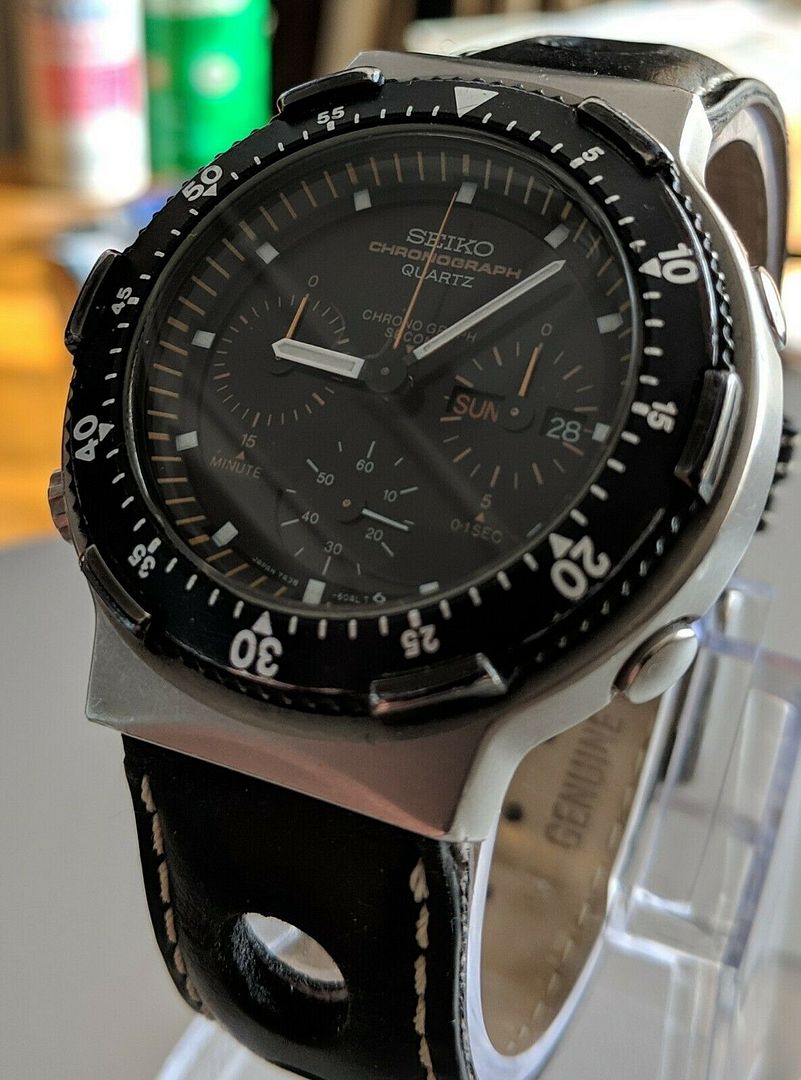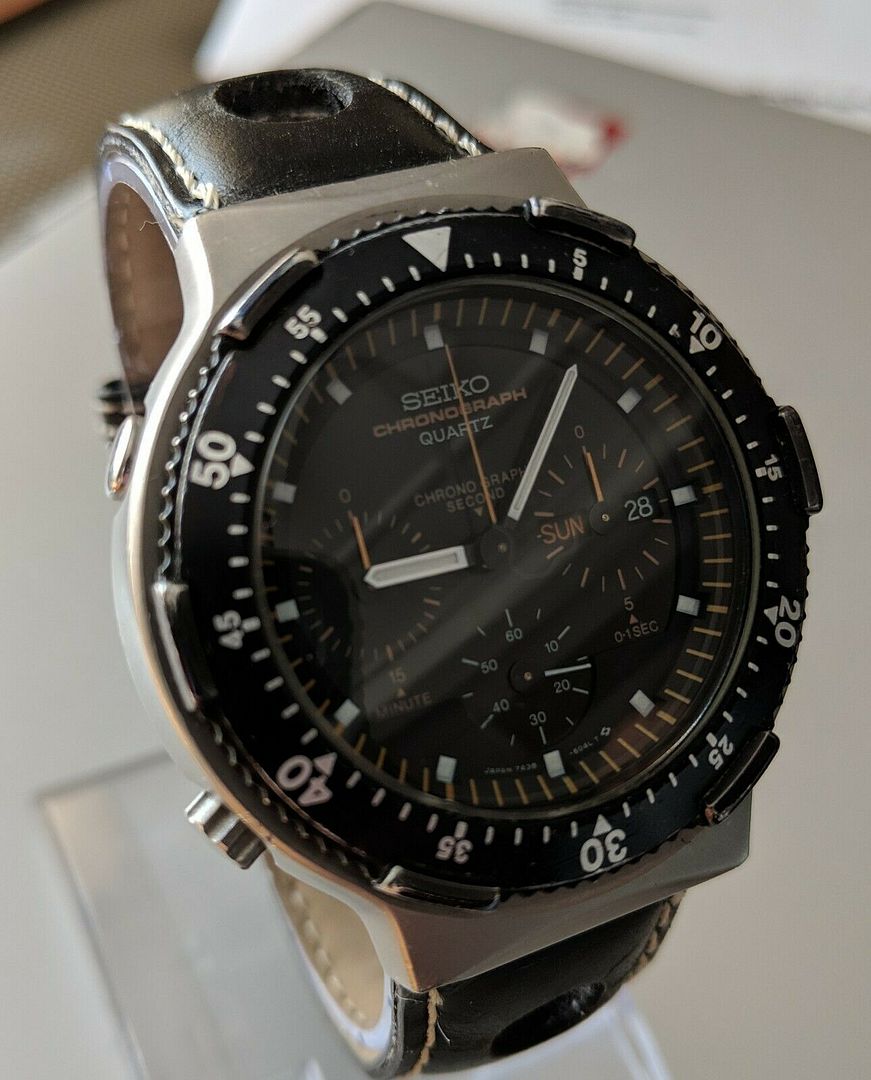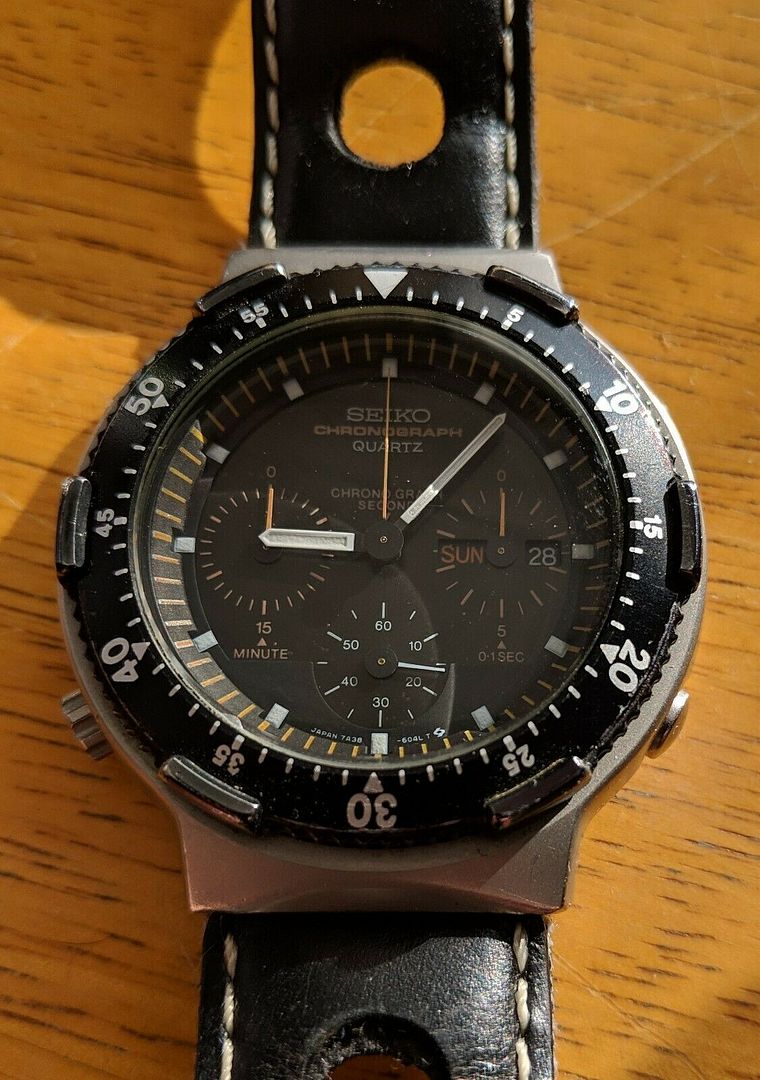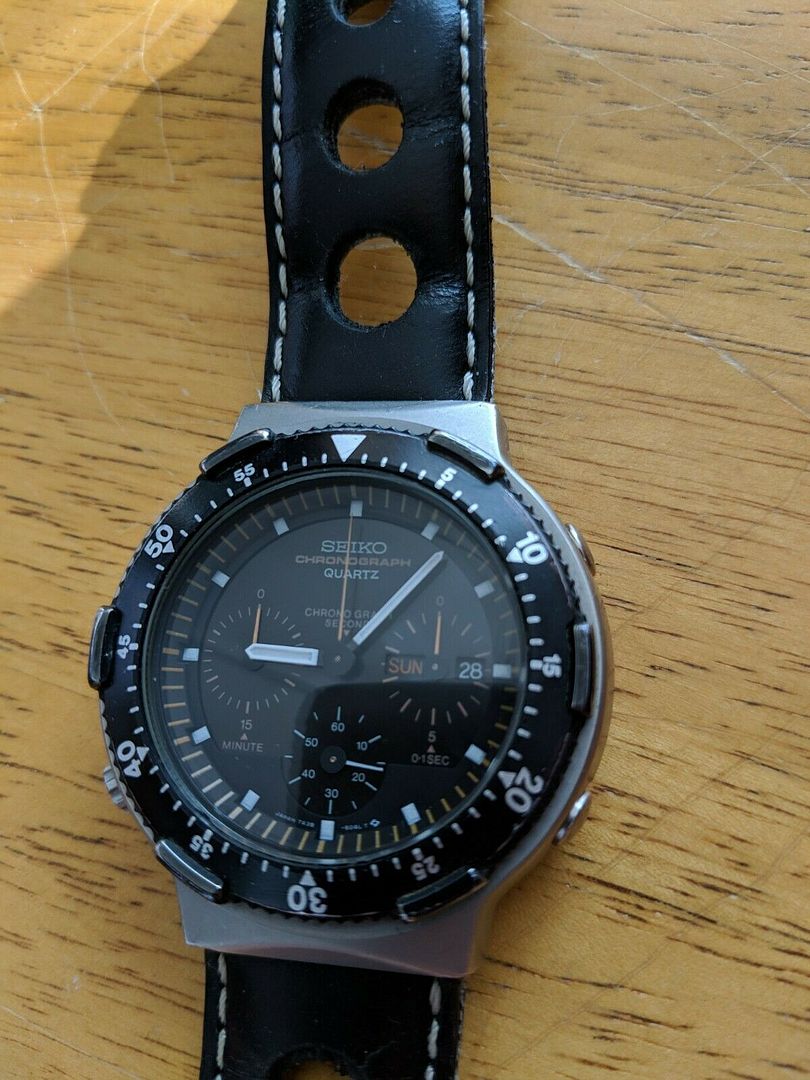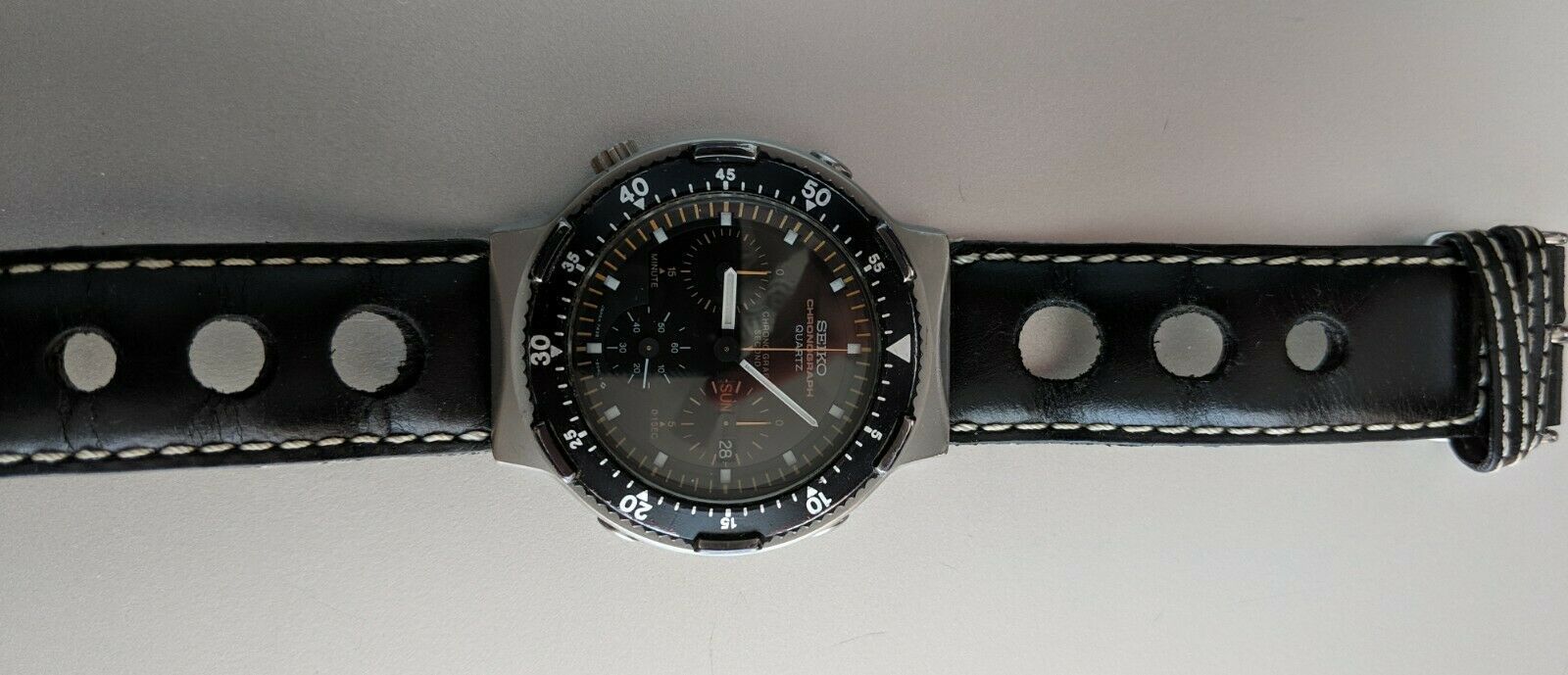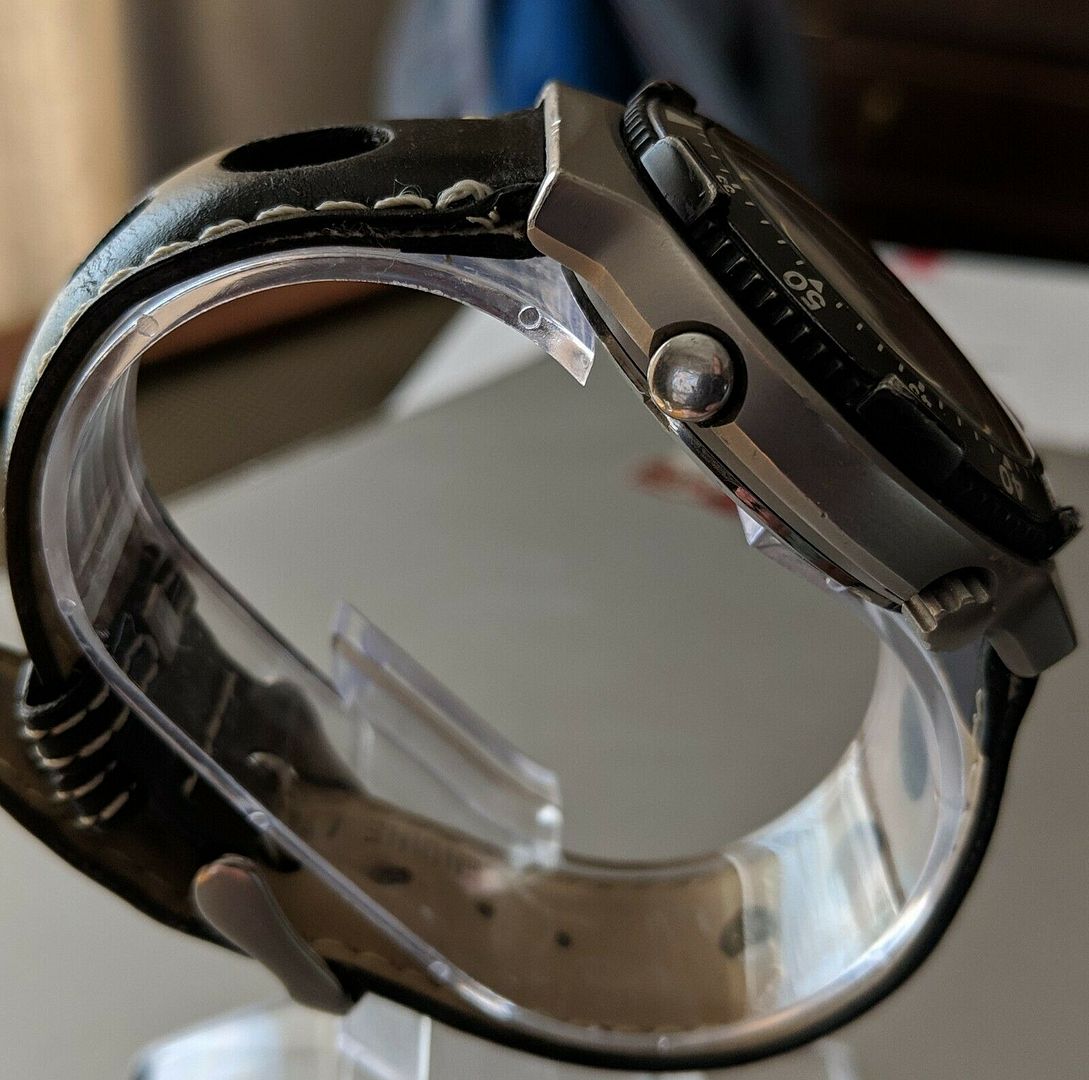 Original Seiko first quartz chronograph with day/date windows, 1/20" measurement. Very good shape with some wear/scratched as shown. Fully functioning, band not original.
Offered as-is and described with no reserve. Please ask questions within 24 hours of auction end. Thank you.