In case readers hadn't already guessed, I should confess - I was the winning bidder of that Yahoo Japan auction for an almost NOS 7A38-6050. No, I really didn't need another one, because I already have a mint example (s/n # 001) in my collection. I wanted this for the sake of the original Seiko p/n GK54A leather strap which was fitted. That aspect of the watch turned out to be something of a disappointment - one I should have anticipated.
It arrived earlier this week. In most respects, it's almost perfectly mint, with only one microscopic mark on the bezel inlay and none of the usual fading of the minute ring marks and bright red dial printing. I fitted a new battery and it immediately sprang into life, with full functionality.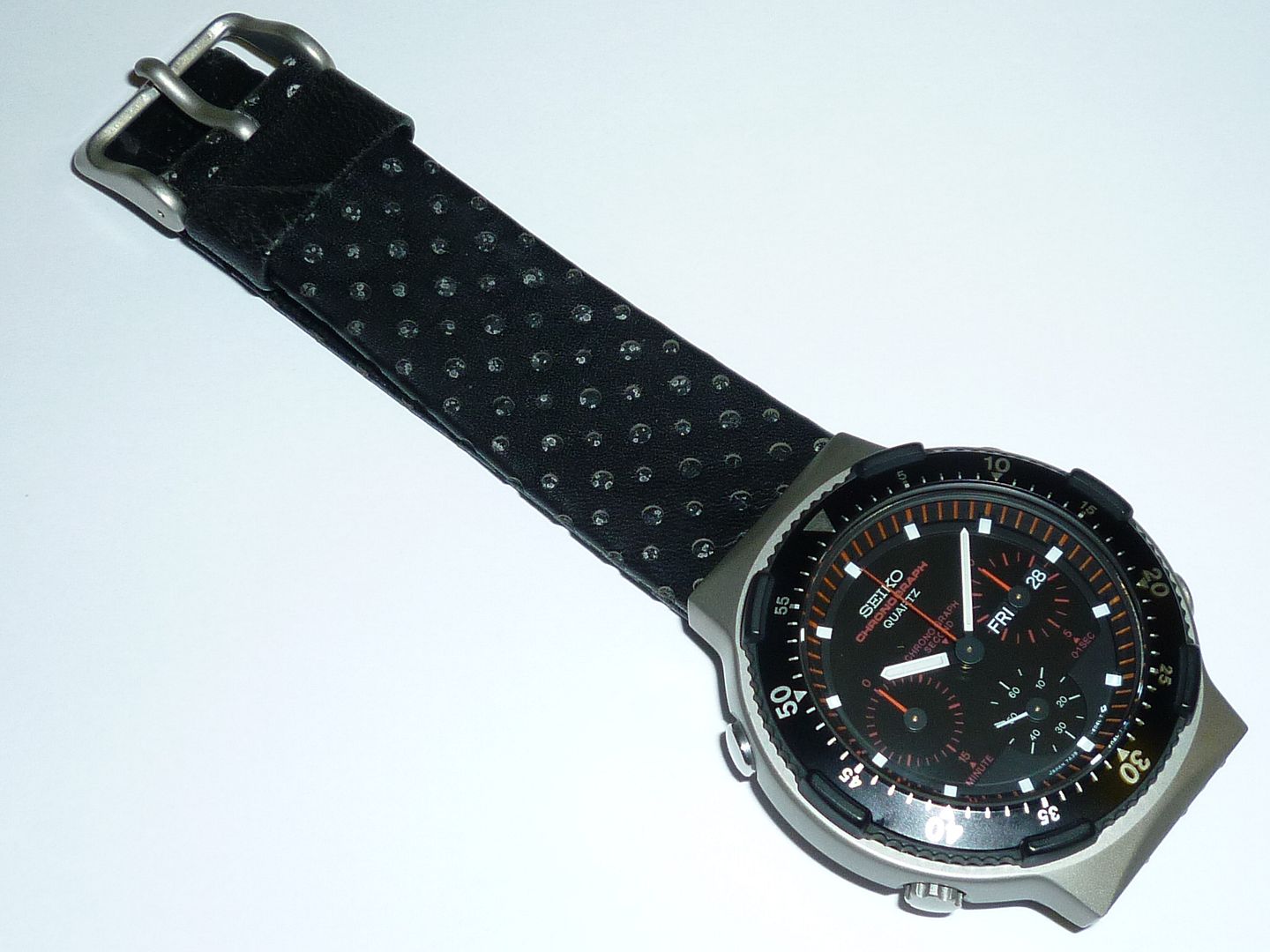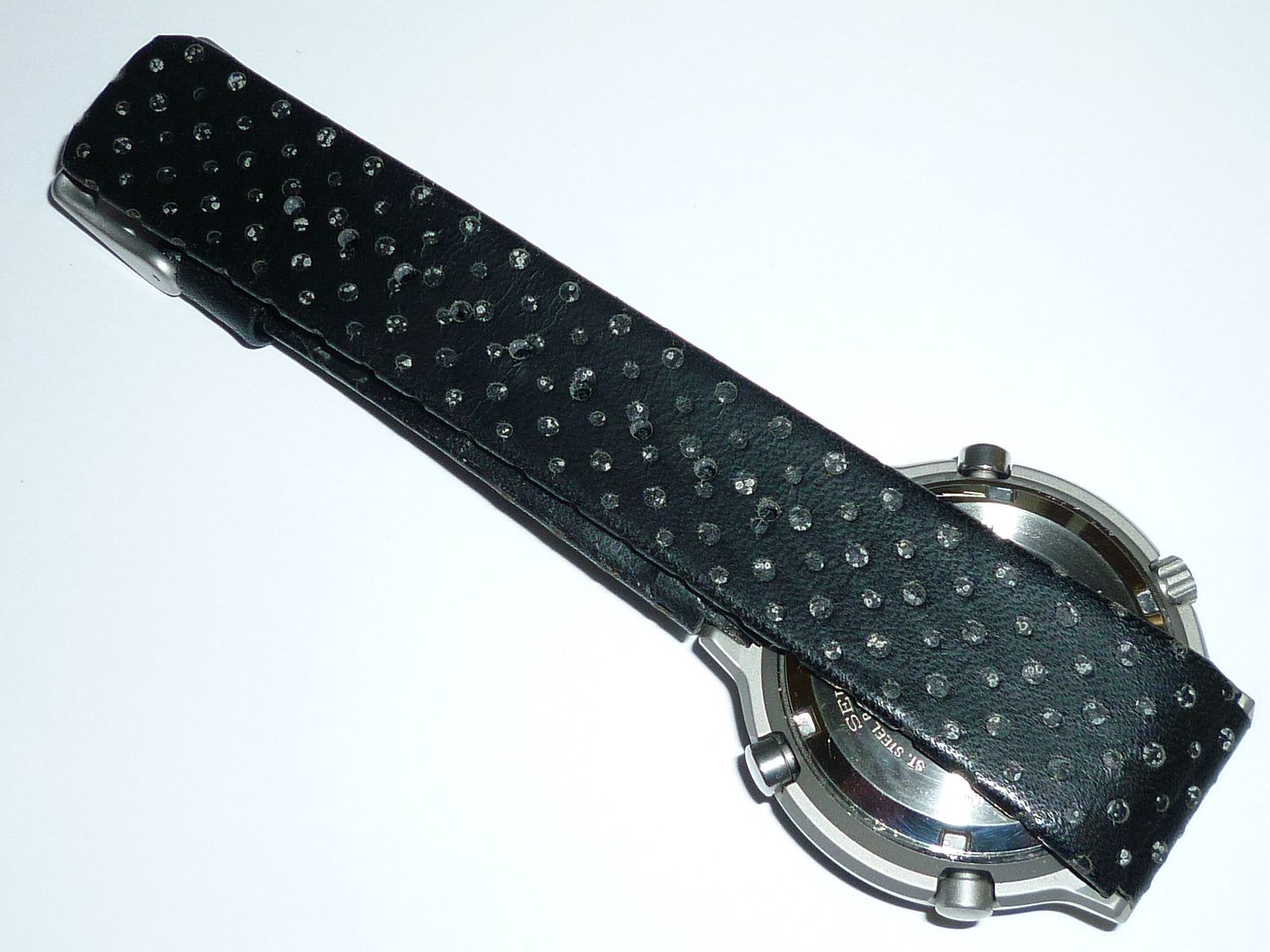 Normally I would announce such a significant new arrival by triumphantly posting a wrist shot in the WRUW thread. Well, there ain't gonna be one this time - not in the watch's current form. One thing I have learned about Yahoo Japan auctions, is that sellers' descriptions are generally very honest, to the point of being brutally critical - hence many otherwise perfectly presentable watches are often described as 'Junk'.
In hindsight, I should have heeded the warning in the seller's description:
The belt needs to be replaced with tatters due to aging.
To describe it as 'in tatters' is something of an exaggeration, but it most certainly is starting to delaminate / disintegrate. When I unscrewed the case-back, to replace the battery, I folded the strap back very carefully. Despite that, there were more cracks opening up and bits of perished leather flaking off.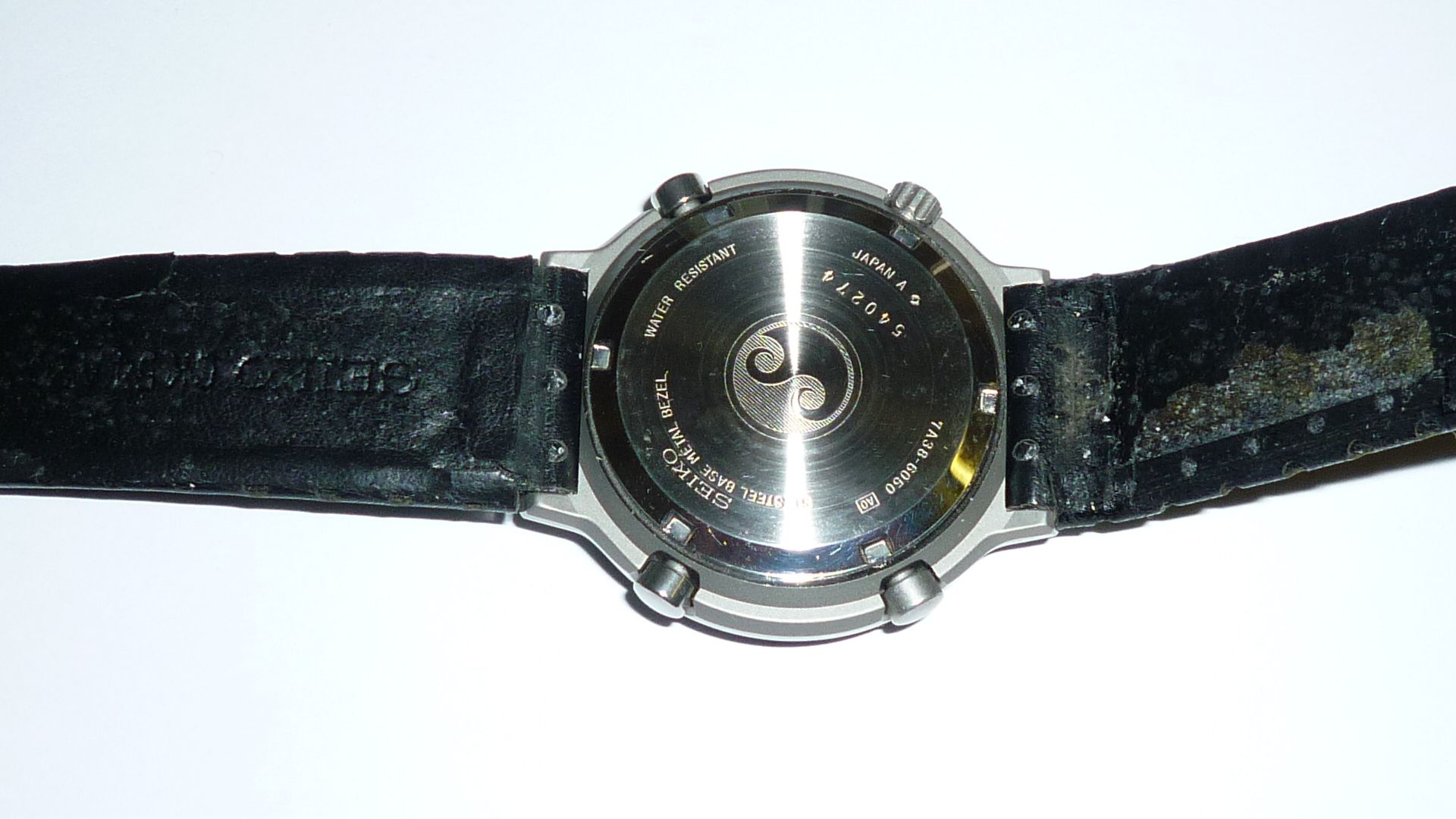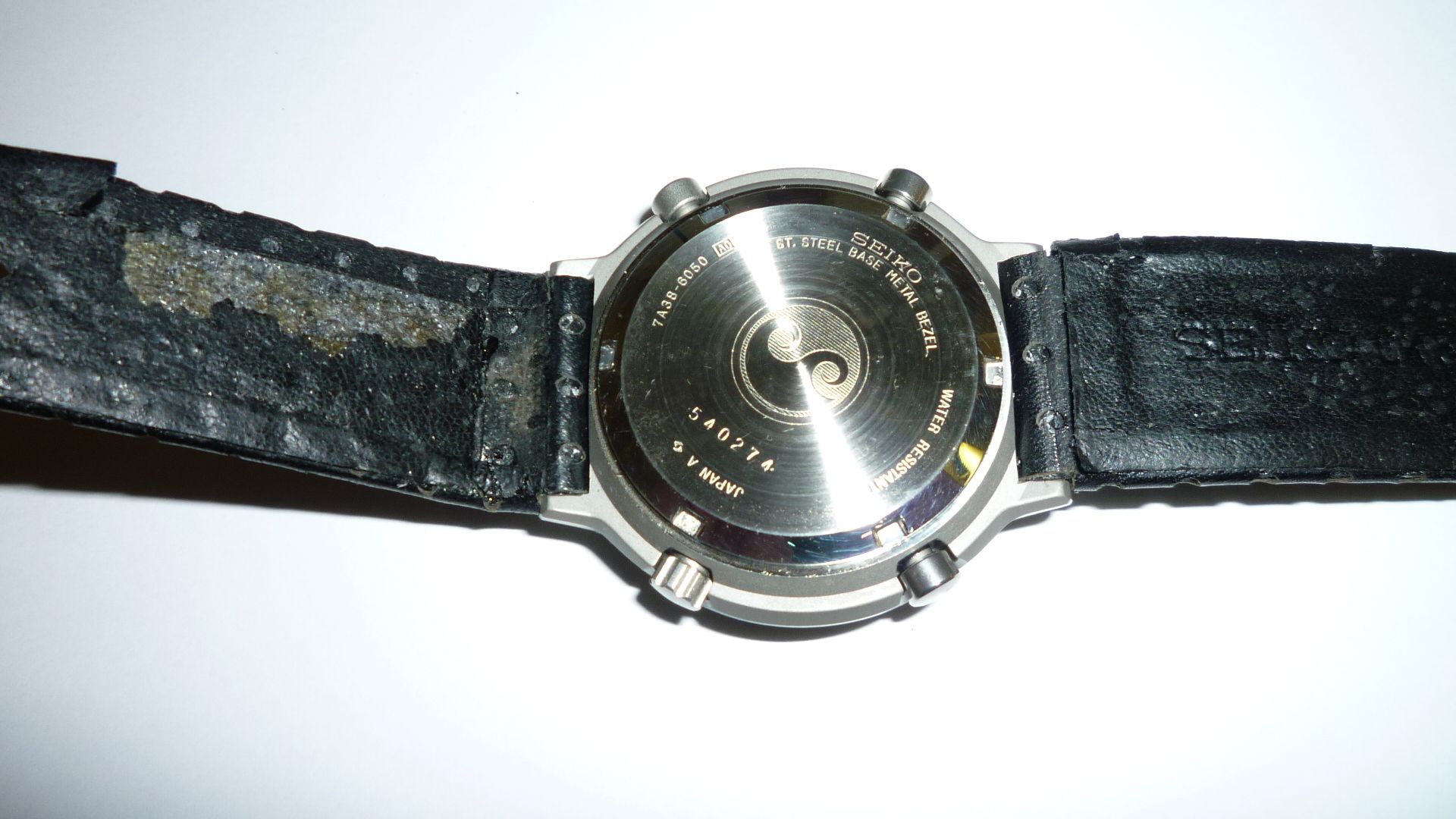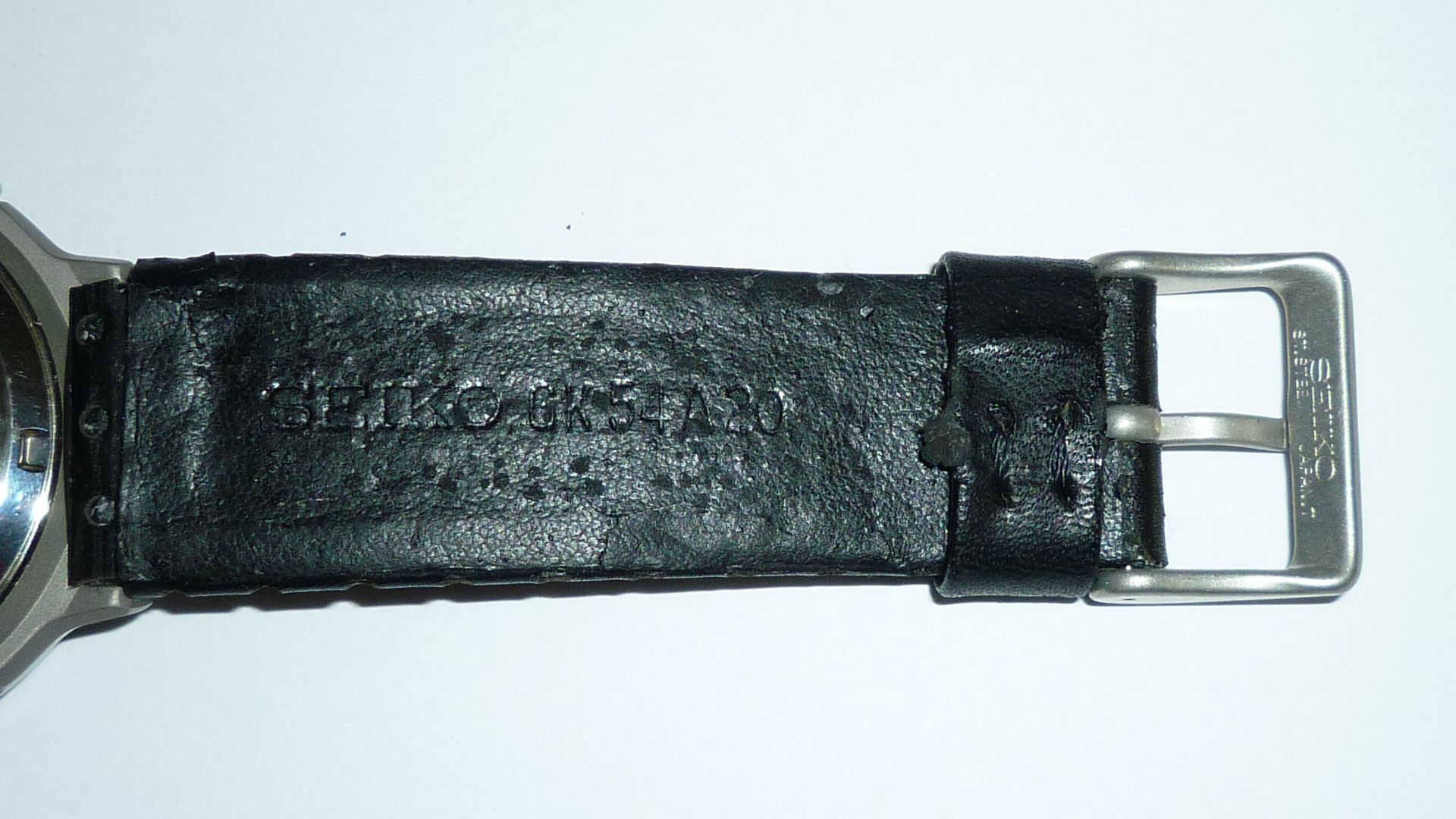 So I'm in two minds as to how to proceed. Ironically, I still have that Meyhofer 'Veteli' (20mm lug width) silicone strap, sat in my spare strap drawer, which I tried briefly on my previous example, 5 years ago - and rejected, dismissing it as being 'too thin'.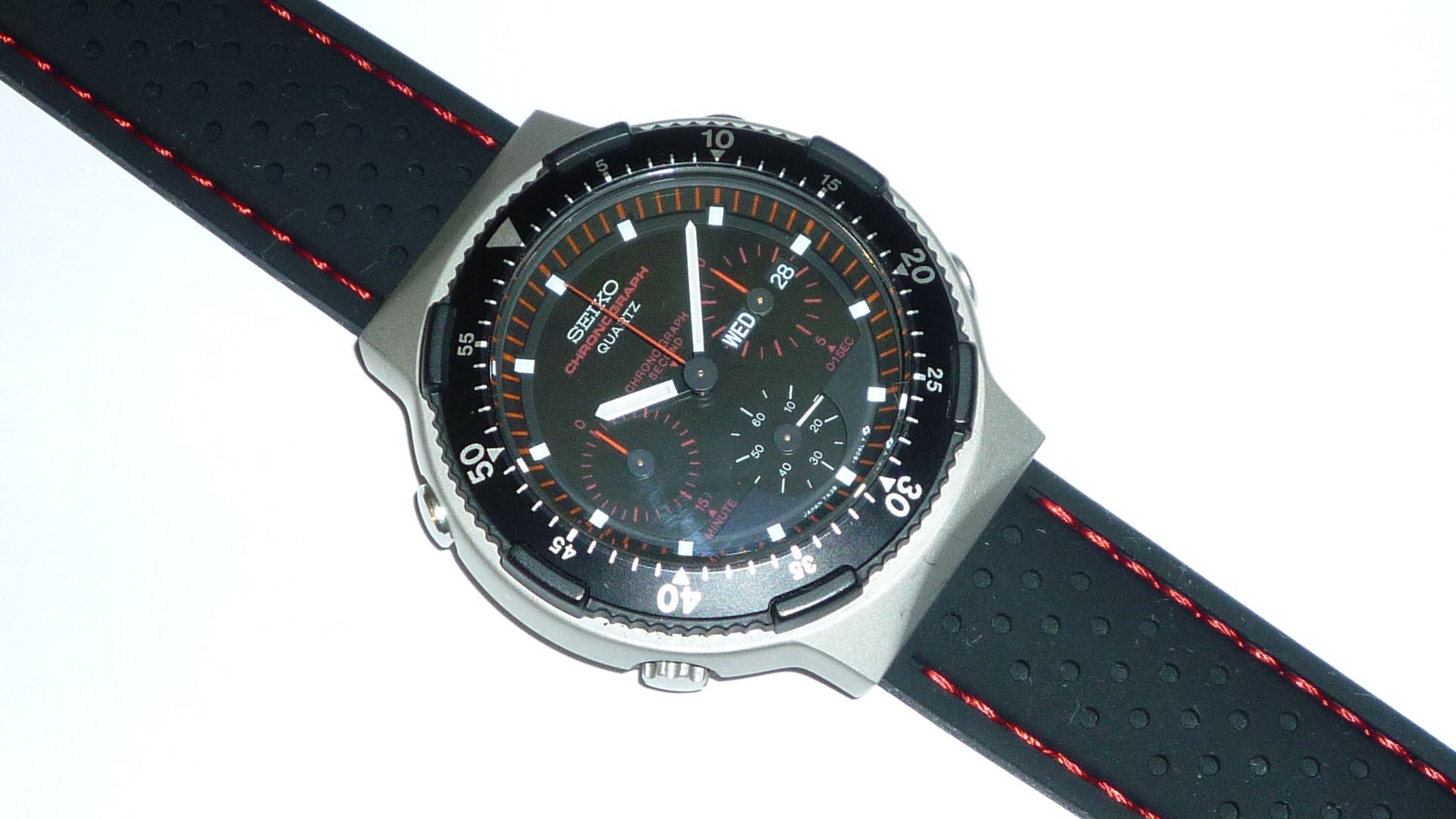 Part of me says keep this one exactly as it is - completely original. But as it's unsafe to wear on the original strap (it's as much as I dare do to even unfold it), means that it's destined to remain a 'safe queen'.