Here's another gold-tone 7A38-7000, in similar, if not better condition than the last, listed earlier this afternoon by a German eBay seller, with a Buy-it-Now price of 195 Euros, or the option to make an offer.
http://www.ebay.co.uk/itm/223696045497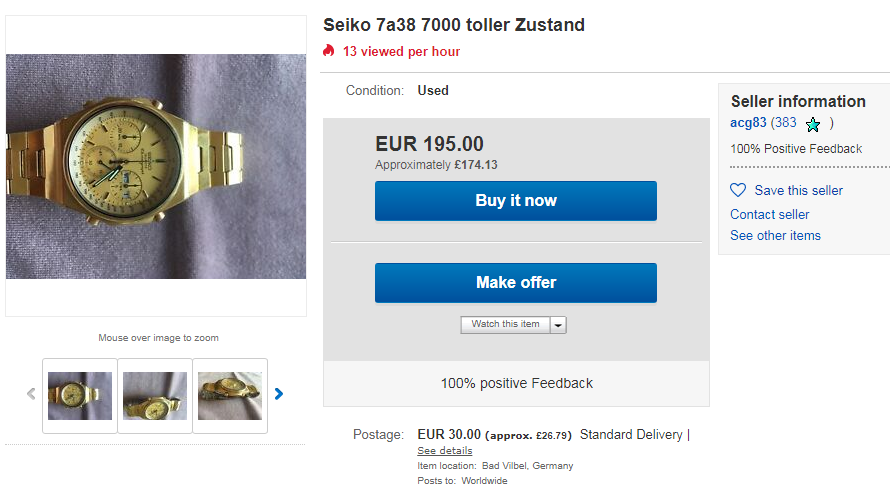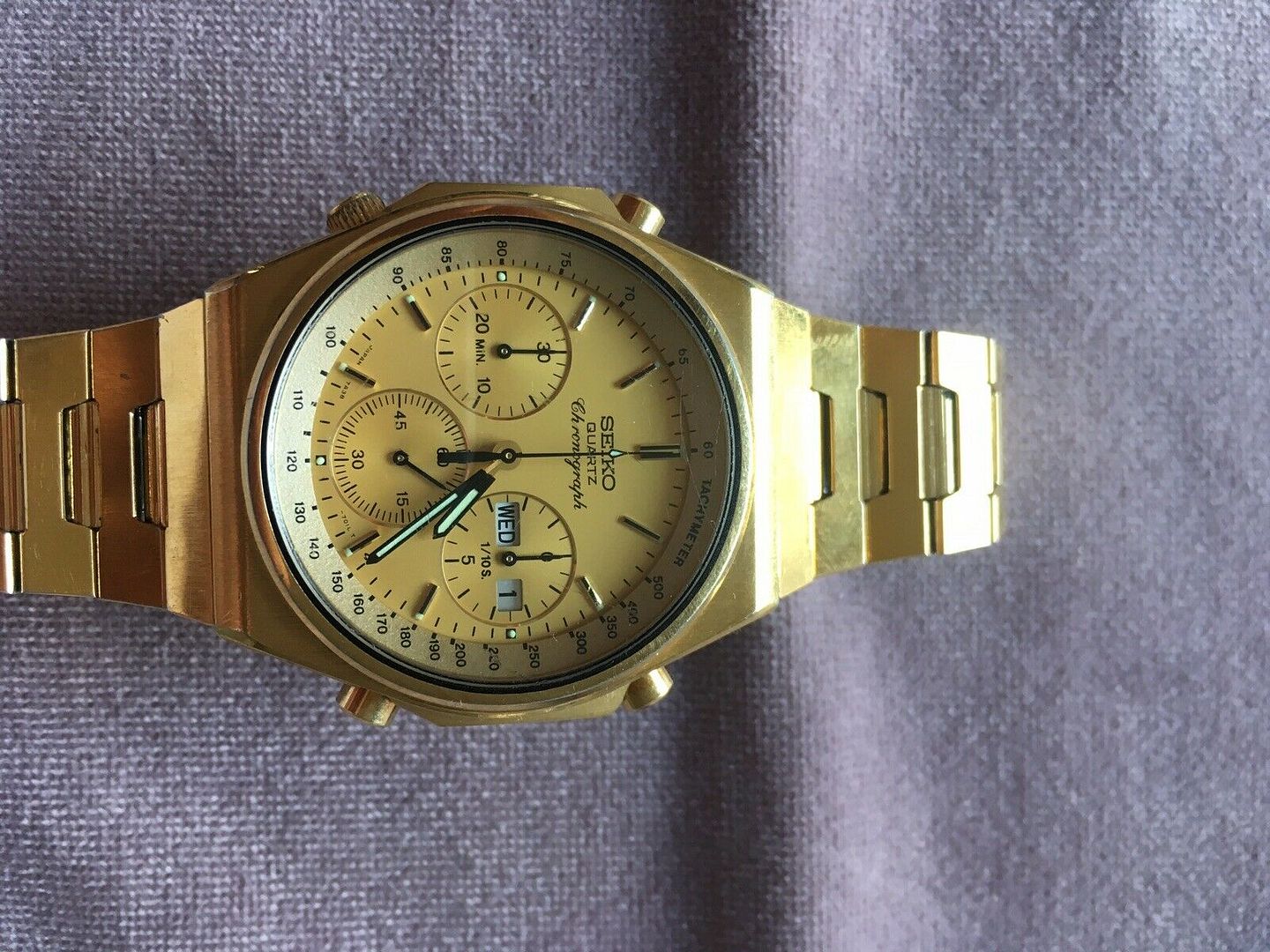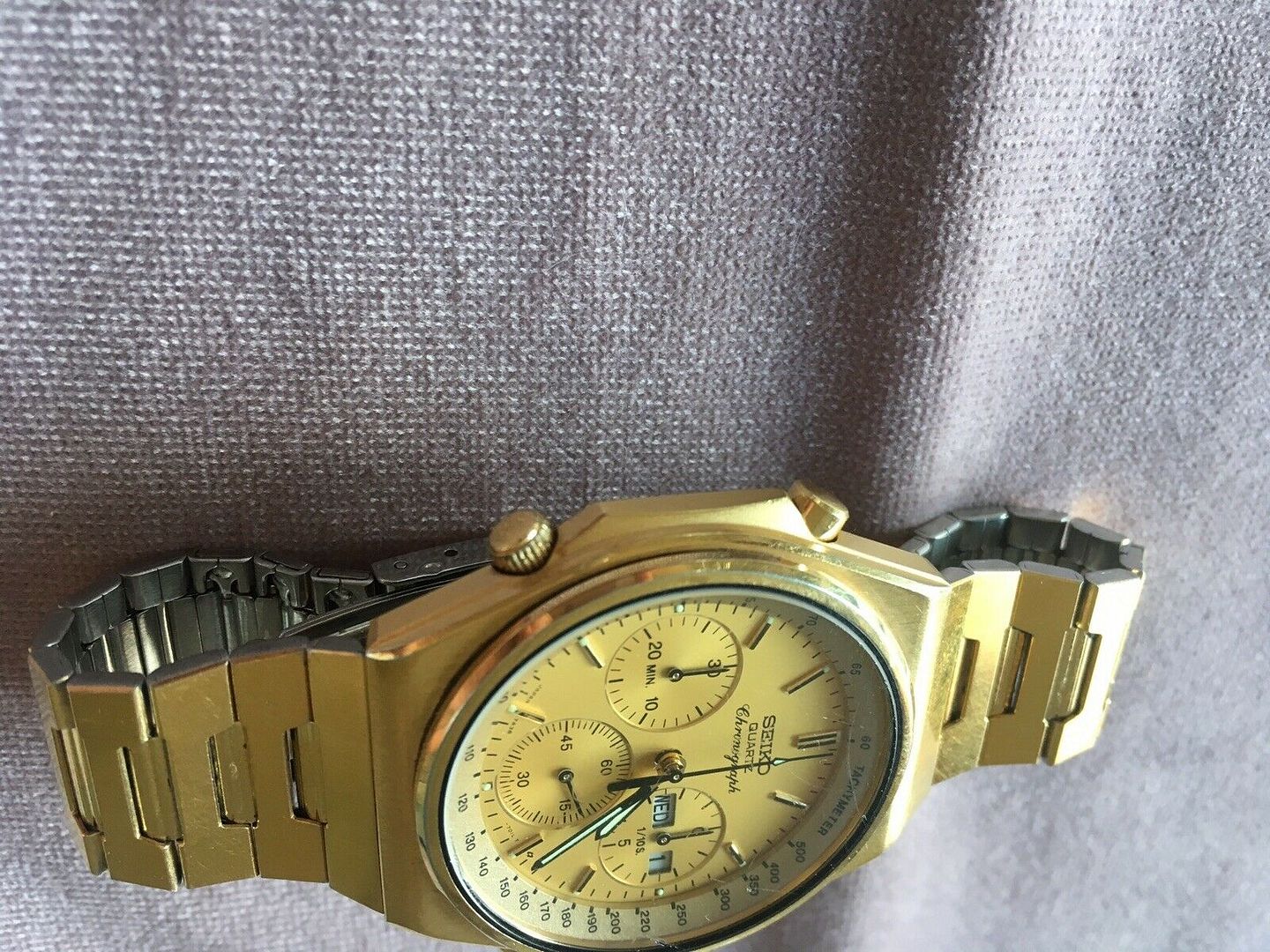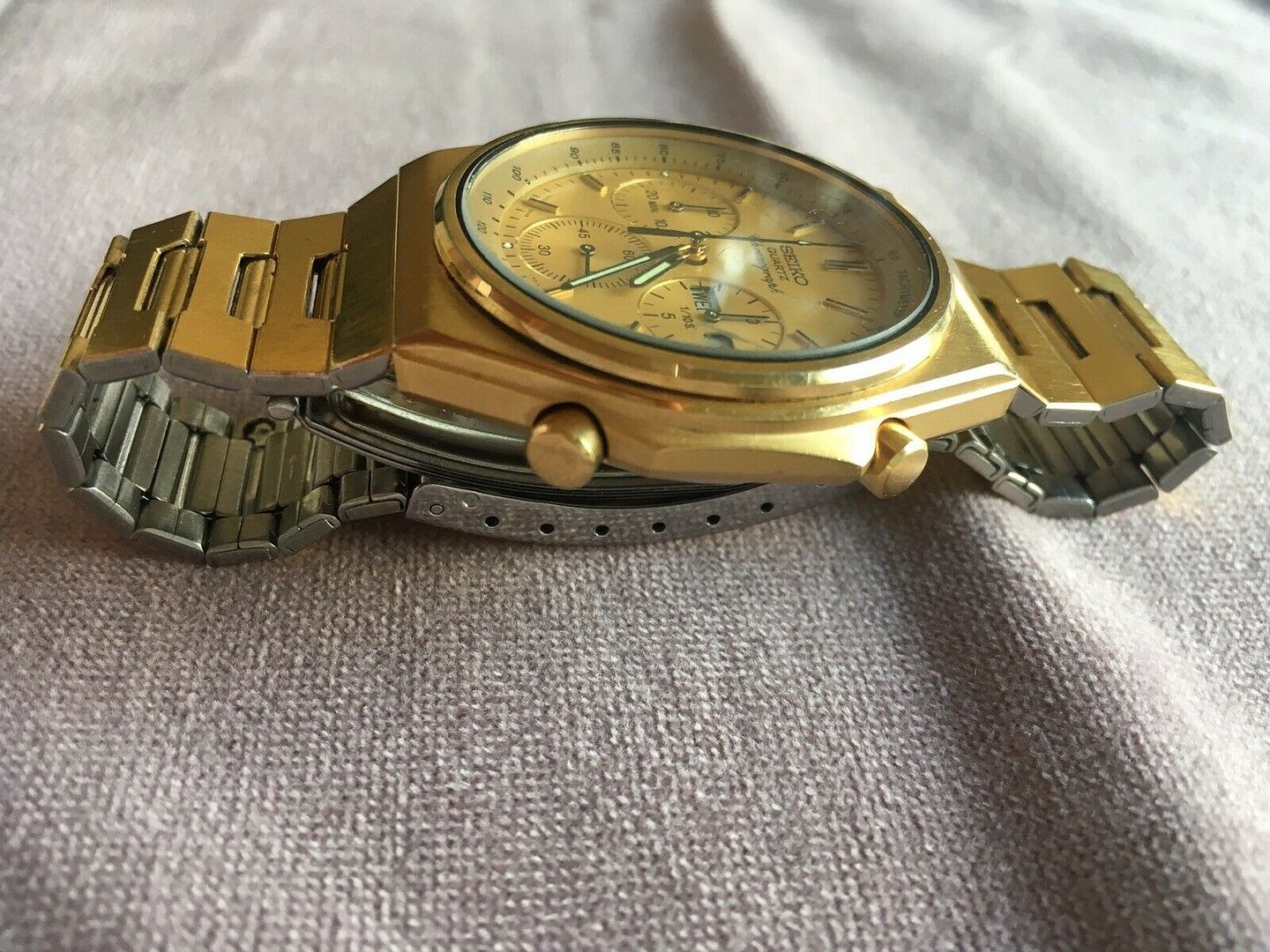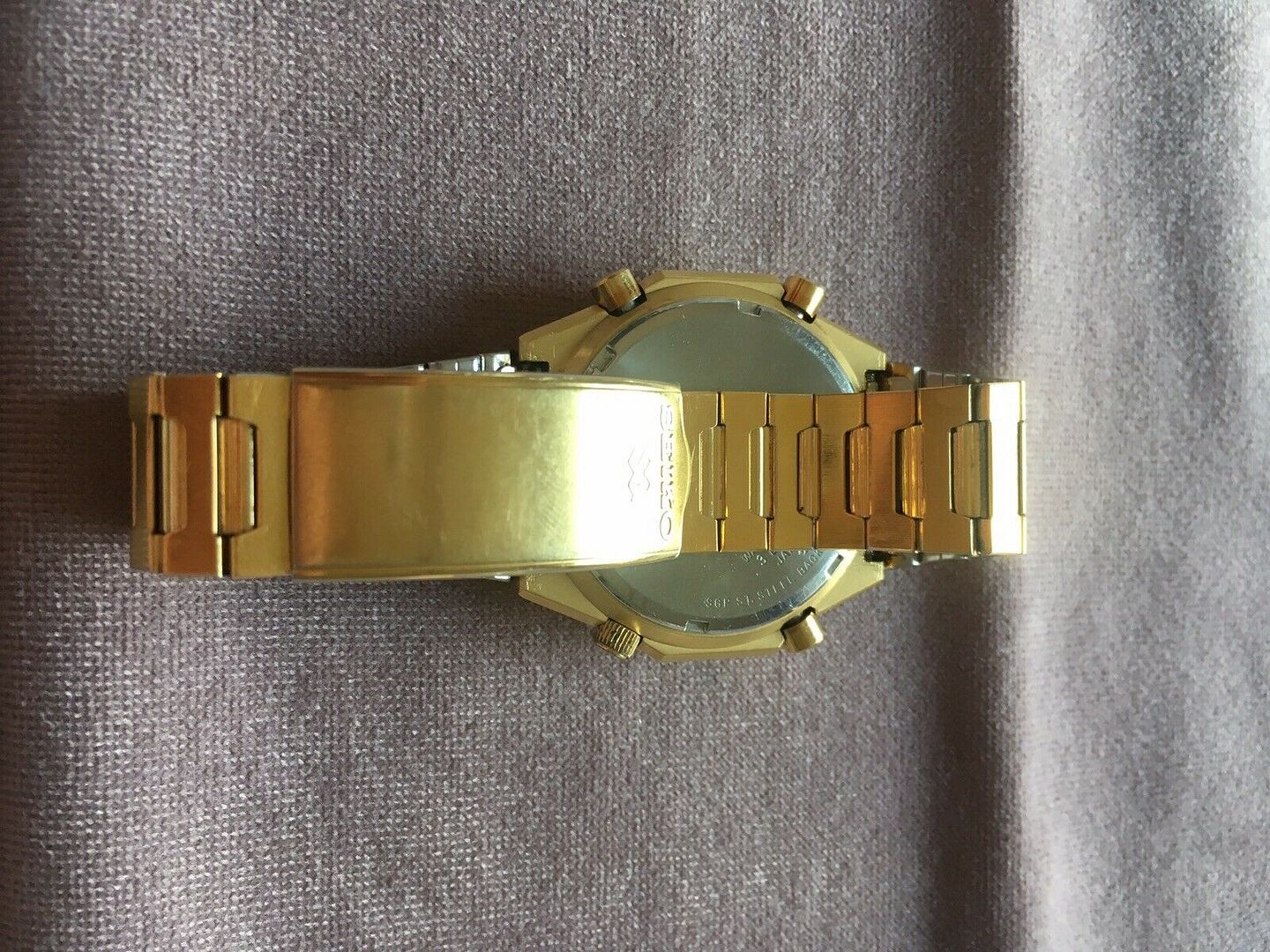 Ich verkleinere meine Sammlung, da ich die Chronos kaum bis nie trage. Sowas merkt man ja gerne erst, wenn man genügend angehäuft hat.
Die Uhr ist in einem guten Zustand und läuft einwandfrei. Das Gehäuse ist unpoliert und die Vergoldung ist ausserordentlich gut erhalten. Das Glas hat 2-3 kleinere Macken… Mich hat es im Sommer nie gestört.
Das Original-Armband hat kleinere Tragespuren und ist bis 18cm HGU gut tragbar.
Tagesanzeige in Deutsch und Englisch (Samstag Blau und Sonntag Rot)
Alle Funktionen (Stoppuhr und Split-Funktion) funktionieren einwandfrei. Die Zeiger setzen genau auf 0 zurück.
Privatverkauf. Keine Garantie oder Rücknahme.