Conventional wisdom (at least, to the less-well-informed, it seems) would have you believe that the bracelets on all 7Axx's are attached by spring bars. I had to chuckle to myself about something (well-meaning, but completely wrong) which Thian wrote in response to a post about a 7A38-6020 on SCWF last year: http://www.thewatchsite.com/index.php/topic,25719.msg150194.html#msg150194
Thian had by then partially post-edited his original reply to cover up his mistake, as one would, naturally.
Indeed, most 'conventional' 7Axx's did use double-ended spring bars of either 1.5mm or 1.8mm diameter.
I can't speak with authority, about other 7As without actually checking on Seiko's database, but for the 7A38's it's:
10mm on the 7A38-6080; 7A38-702x; 7A38-7030; 14mm on the 7A38-6090; 16mm (on the slightly odd-ball 7A34-701x) ....
and 18mm or 20mm on the rest.
However there is another sub-genre of 7Axx which uses a different method of bracelet attachment, which I call 'Pin and Tube'.
This group includes the: 7A38-6020, 7A38-6109, 7A38-704x family and related JDM 7A38-7110, the 7A38-705x's and 7A38-714x's.
Off the top of my head, it's also used on the 7A28-7070; 7A28-7110 (which use the same lower case design as the 7A38-705x) and the slightly quirky-looking 7A48-701x.

This alternative system used for attaching the watch case to the bracelet, is best described as being very closely akin to the bracelet pins used to add and remove adjustment links from Seiko's latter-day divers, the Knights, Samurais and Monsters.



This PMWF article explains the system: http://www.pmwf.com/Watches/WatchTools/BraceletSizingTools/AFBraceletSizingToolUse.htm
In that article they refer to them as 'Pin and Collar'; I've already called it 'Pin and Tube', but on Seiko's database, the relevant parts are referred to as: Bracelet Fixing Pin and Bracelet Fixing Pipe.
Here's the bracelet to watch case 'Pin and Pipe' used on the 7A38-6020, as documented on Seiko's database, as an example: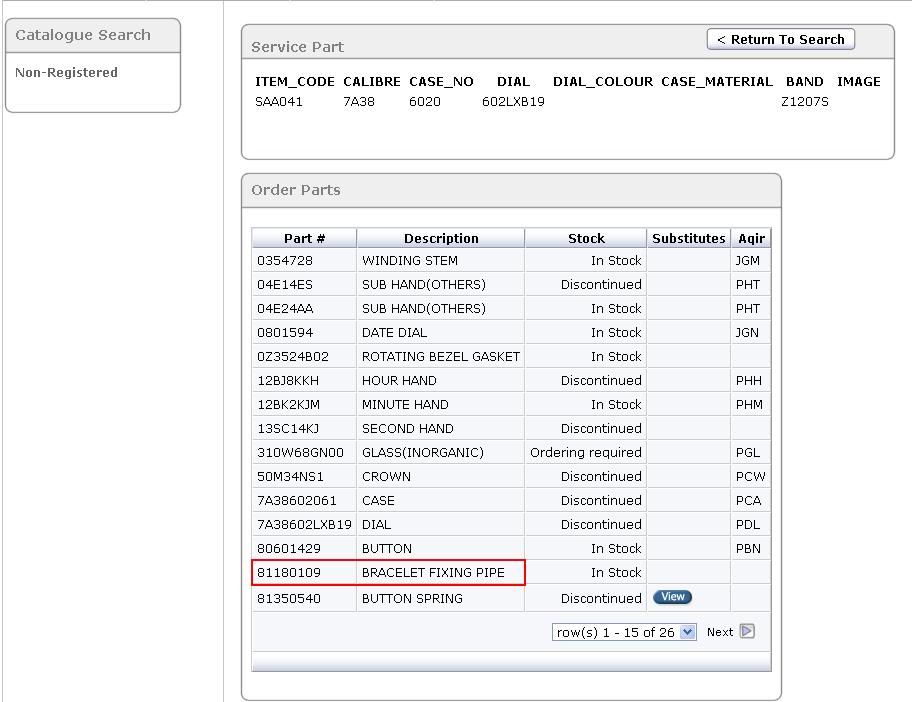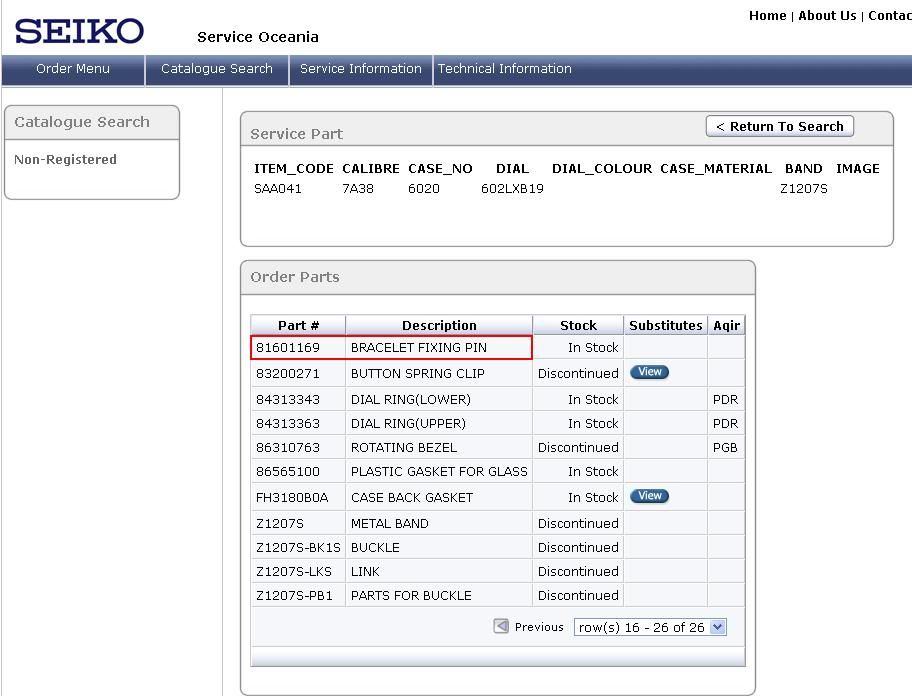 Note: these are the parts for this particular case model - different lengths and diameters are used on other 7A's besides these p/n's.
I haven't taken any special photos to specifically illustrate this article, so you'll just have to squint hard at these. 

A couple of a 7A38-6020 (first one, courtesey of Derek):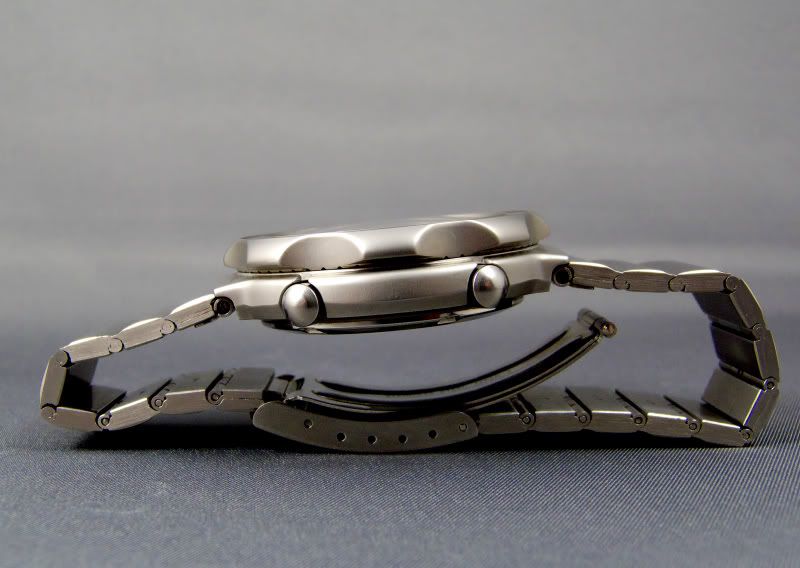 Here's a lucky shot I took of my 7A38-7050, which shows the (push) end of one pin reasonably well:
You may also encounter these pin and tube fixings, not exposed on the ends of bracelets, but also hidden deep inside drilled lugs - as found on the 7A38-6109: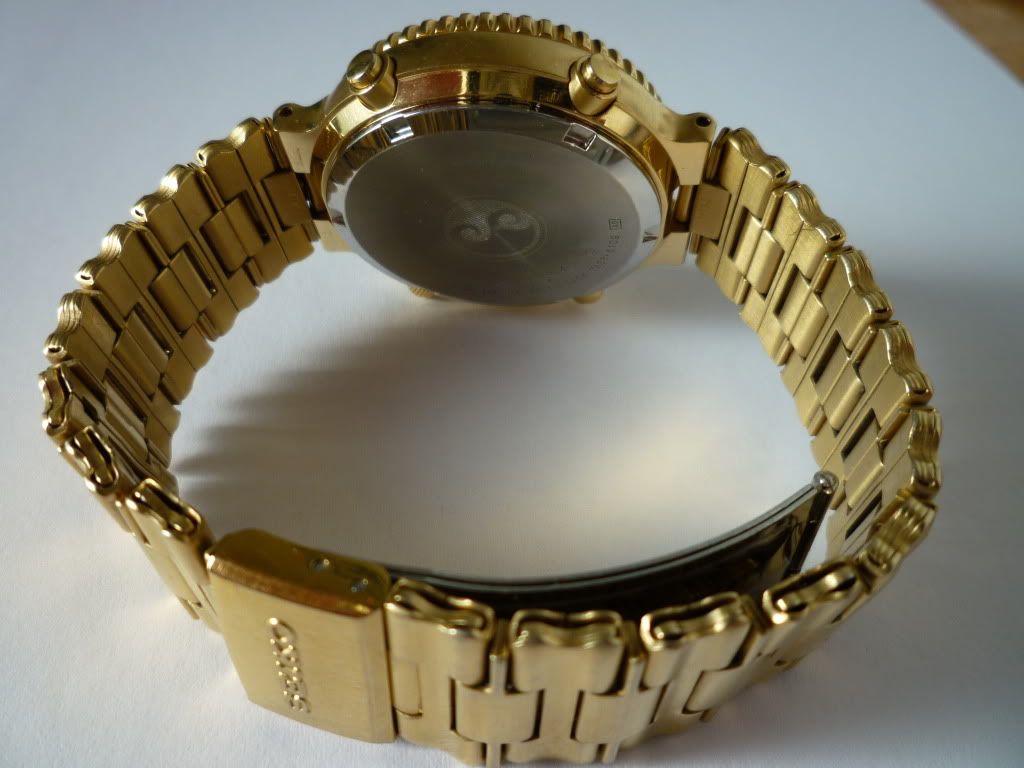 Indeed, as Simon knows well, you'll also find them, mostly used in conjuction with drilled lugs on a number of Seiko 7T32 models. 
Now, if you read that PMWF article, it may give the impression that you can push these pins out with the other end of a spring bar tool.
That is presuming you can see down the hole in the drilled lug, and are actually pushing the pin out in the correct direction, of course.
In reality, the collars / pipes are often choked up with gunge, and sometimes the pins are tight, or corroded into their fixing tubes.
Because of the diameter of the watch head - anything around 40mm, say compared to the maximum 24mm width of a bracelet ....
it isn't always possible to use a normal (typical cheap ex-eBay) bracelet pin pusher on these bracelet to watch head fixing pins. 
Then there really is only one solution - the 'proper' tool for the job - one of these: