A couple of members have recently left me quite long messages as 'Comments' on my profile.
Nothing wrong in that (I have since deleted them), but I'm wondering if everyone is aware that we have a PM facility.
I modified the forum format slightly in the first week, and got rid of the right-hand sidebar to increase the text page width, but in doing so, unfortunately 'lost' a few useful features which were linked in the sidebar - including the PM icon. The function is still there though.
If you wish to PM another member, simply click on their user name (underneath their avatar) against a post in the left hand sidebar,
or in the forum menu on the right hand side of the page. If you can't see a recent post to click on, go to the Members tab and click on their name. Any of these actions will take you to their profile page (where you can also leave comments), but in the left-hand column is:
Clicking on 'Send a Message' will open the PM pop-up window: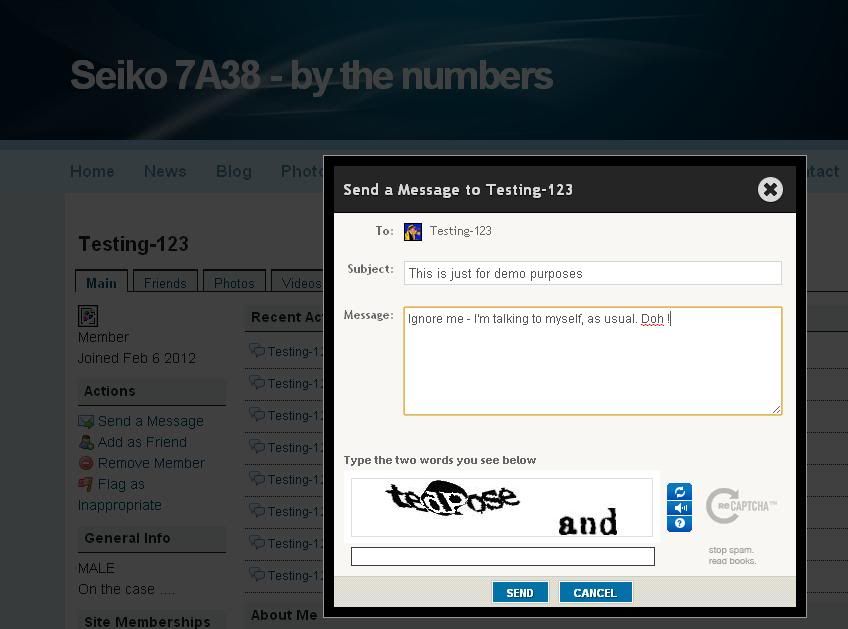 You'll notice that there's an Anti-Spam Captcha requirement at the bottom, which you need to decipher. Get it right, hit send and ....
Get it wrong - and some of the hieroglyphs I have seen have been a lot worse than that, and you'll get this longer message instead: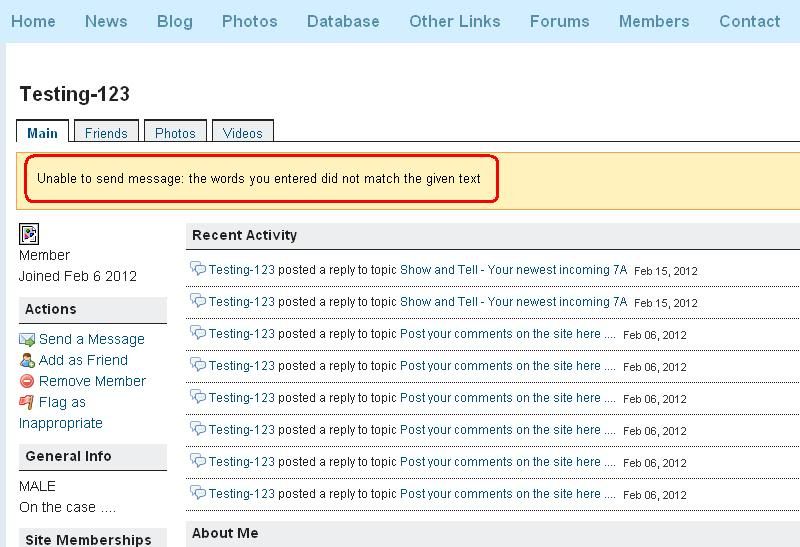 .... which is bl**dy annoying - particularly if you click the 'back arrow', expecting it to take you back to your unsent PM. It doesn't !! 
However, what I have found, on the occasions when I have screwed up the Captcha 'words' and failed to send a PM, clicking again on 'Send a Message' (to the same person) brings up your original unsent message. So all is not lost - he says, fingers crossed. 
The message recipient will receive an email, which includes the entire content of the PM. Unlike leaving a comment on someone's profile, where the notification appears to only include the first sentence. You can view / manage your PM inbox on your own profile.
One other thing - unlike certain other watch forums, there is no pre-requisite number of posts needed before you can send PMs.