Please let's keep this topic purely to (having a laugh about) the contemporary HEQ analogue quartz chrono's defined by this section.
As I mentioned in another thread, apart from their own Cal. 35xxx chronos, Citizen / Miyota appear to have sold movements to others,
notably Dugena in Germany - but I've also seen a Junghans powered by a Cal. 3510 before. I just stumbled across another one. 
Rather nice looking too, if you're into the Seiko 'Flightmaster' look. 
http://www.ebay.co.uk/itm/110840127537
CHRONOGRAPHE ALARME MARQUE - JUNGHANS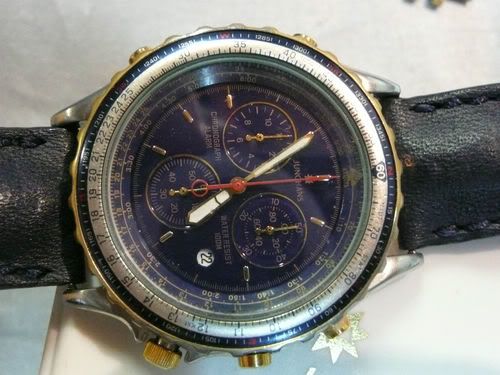 But 1000 Euros (£836) ????