I'd meant to write this up earlier, when I first saw the listing. This Cartier Ferrari Formula Cal. 531, model # F6434801, in decent used condition, was listed by a German eBay seller as a 10-day auction, with an opening bid price of 650 Euros.
http://www.ebay.co.uk/itm/113914862849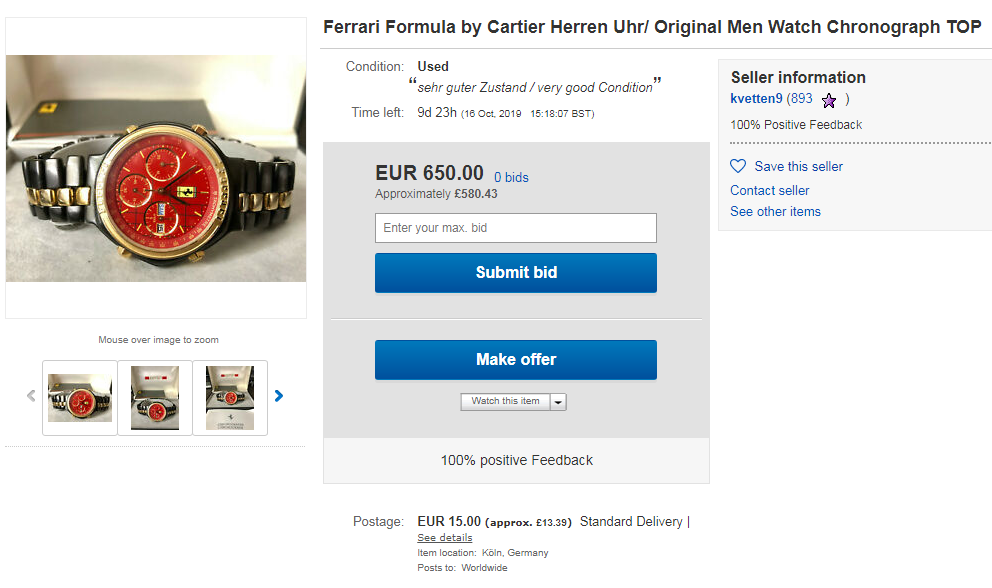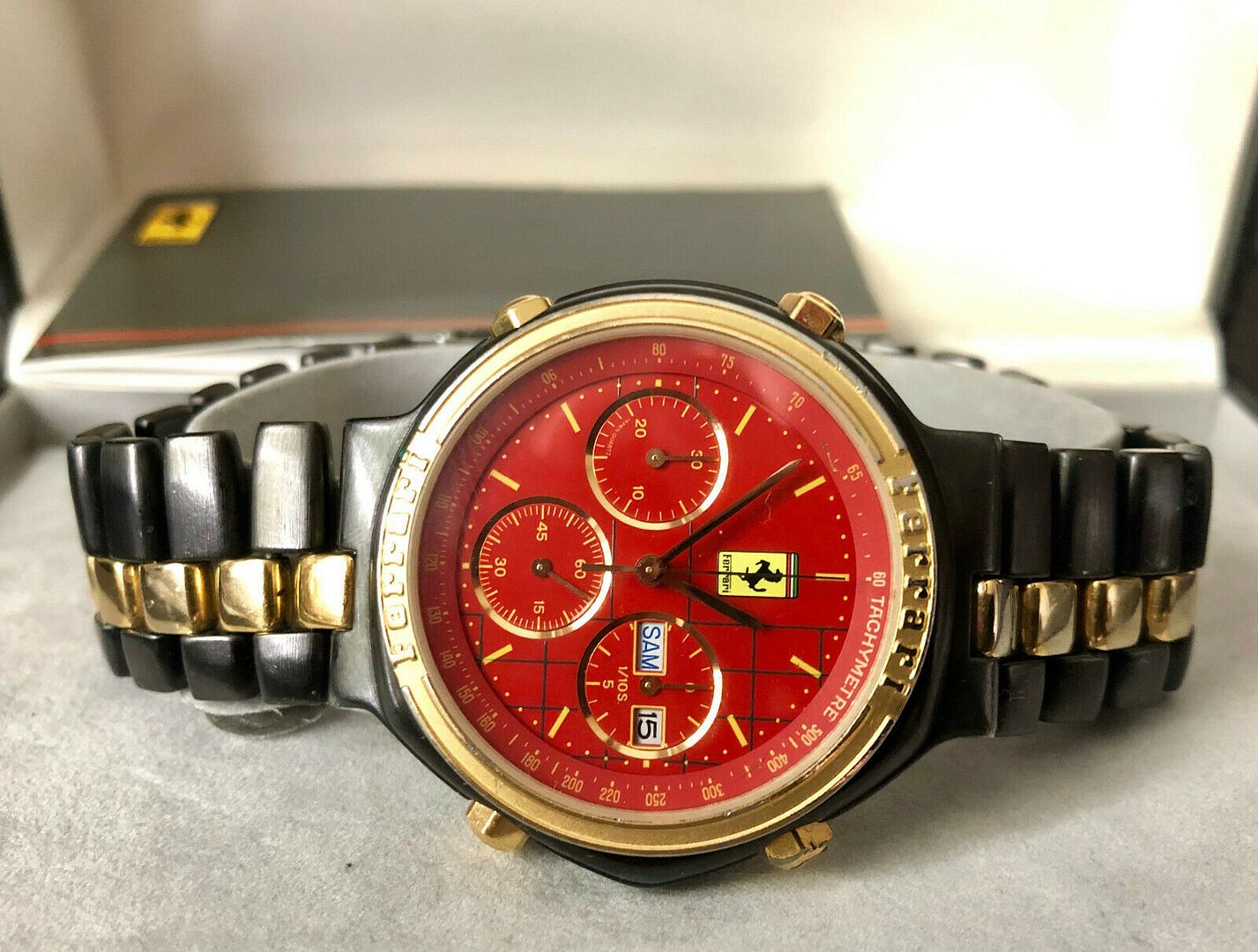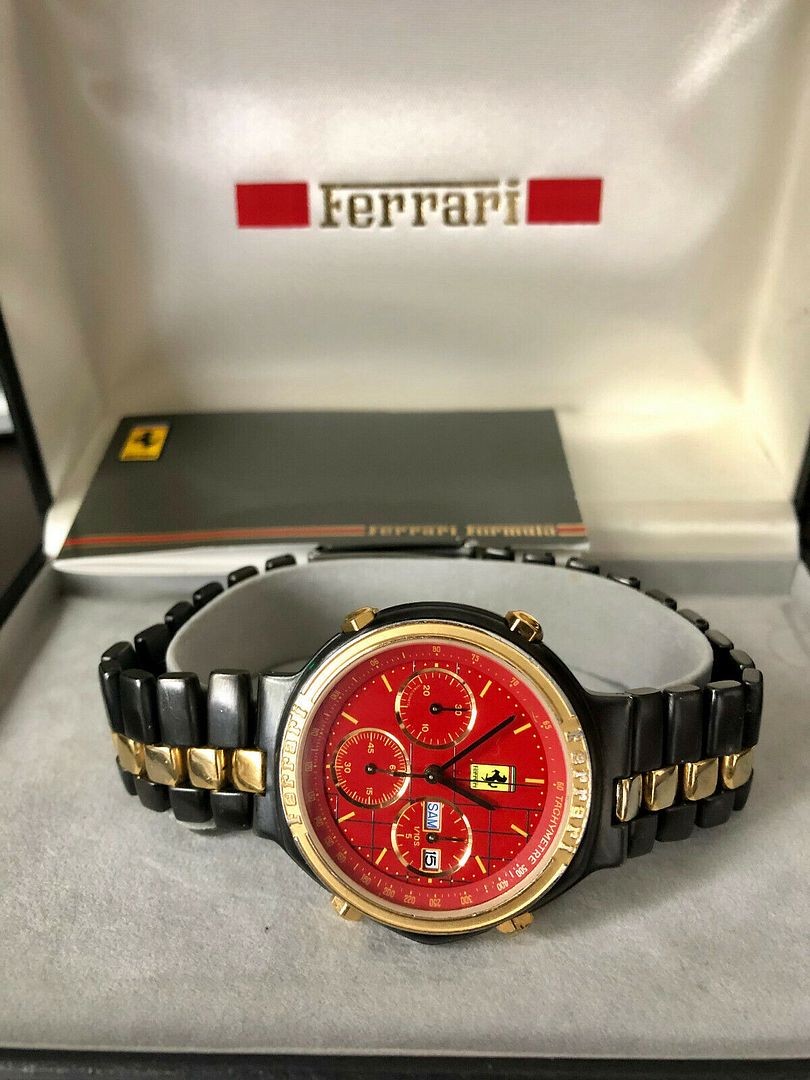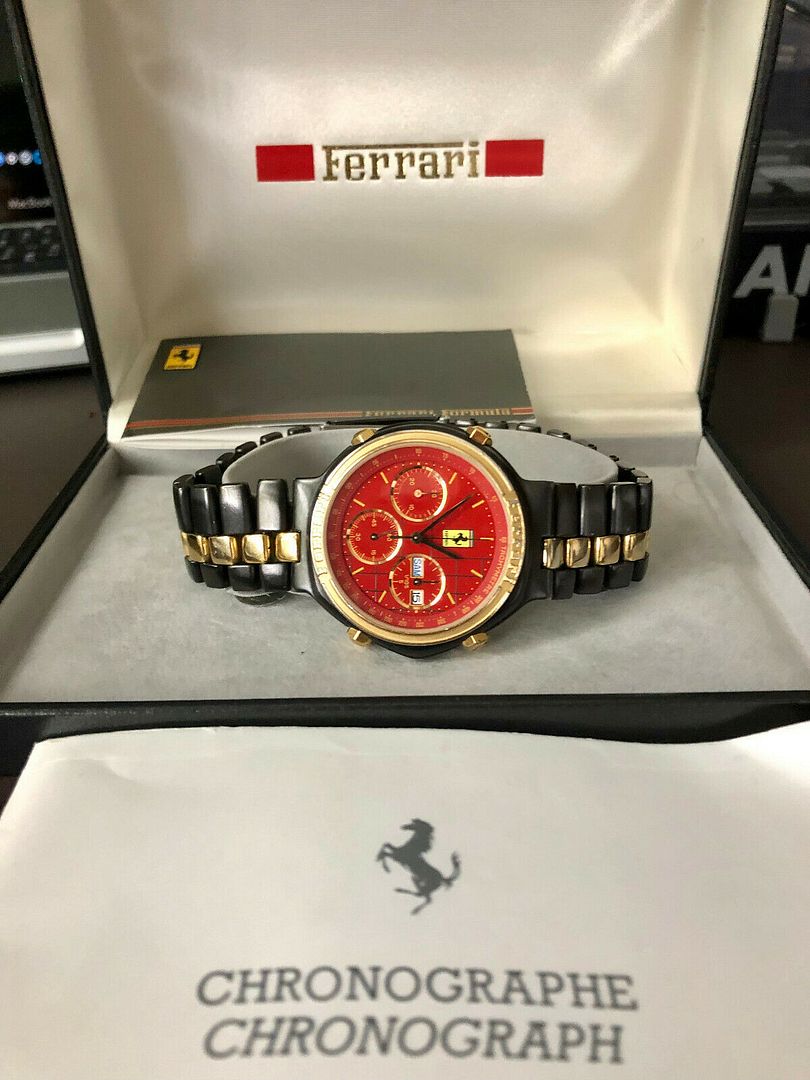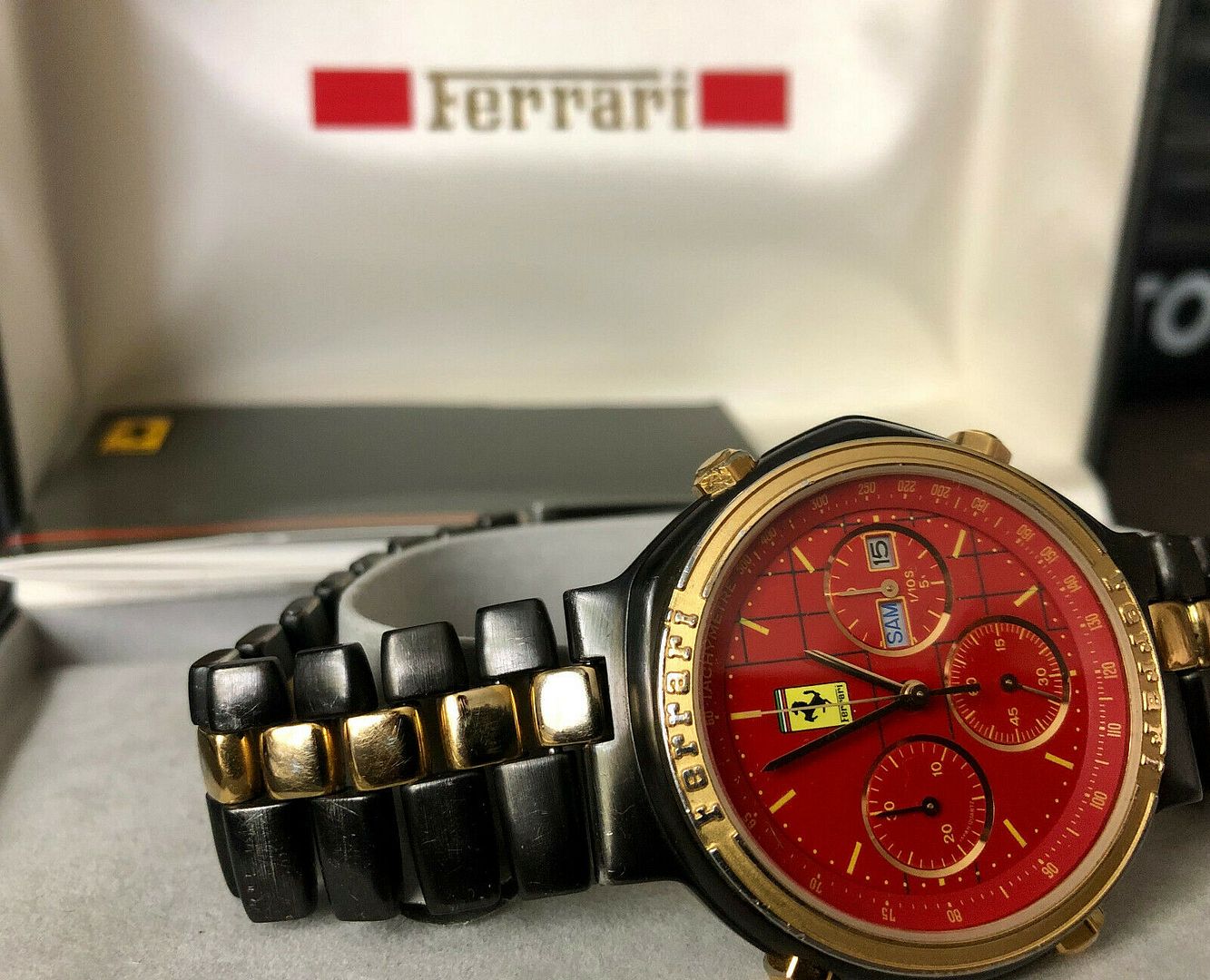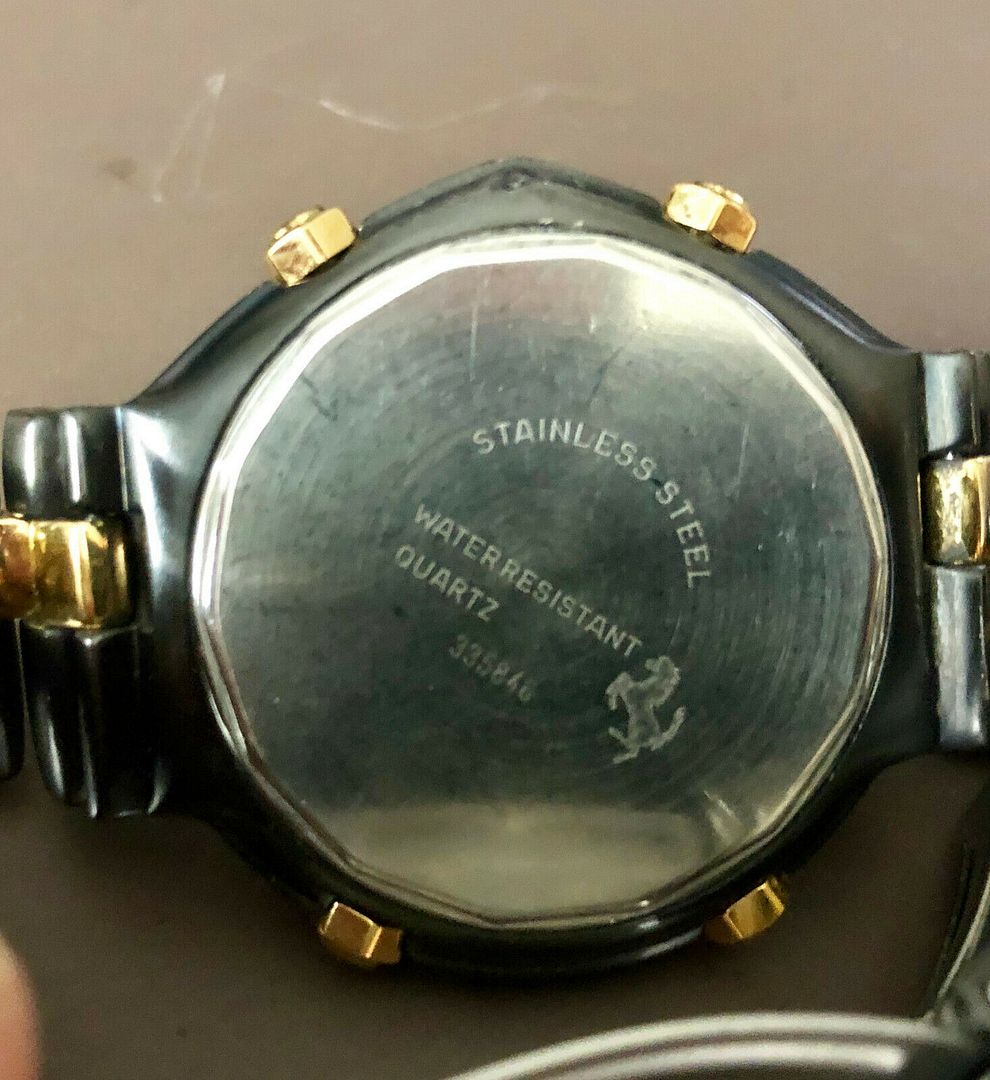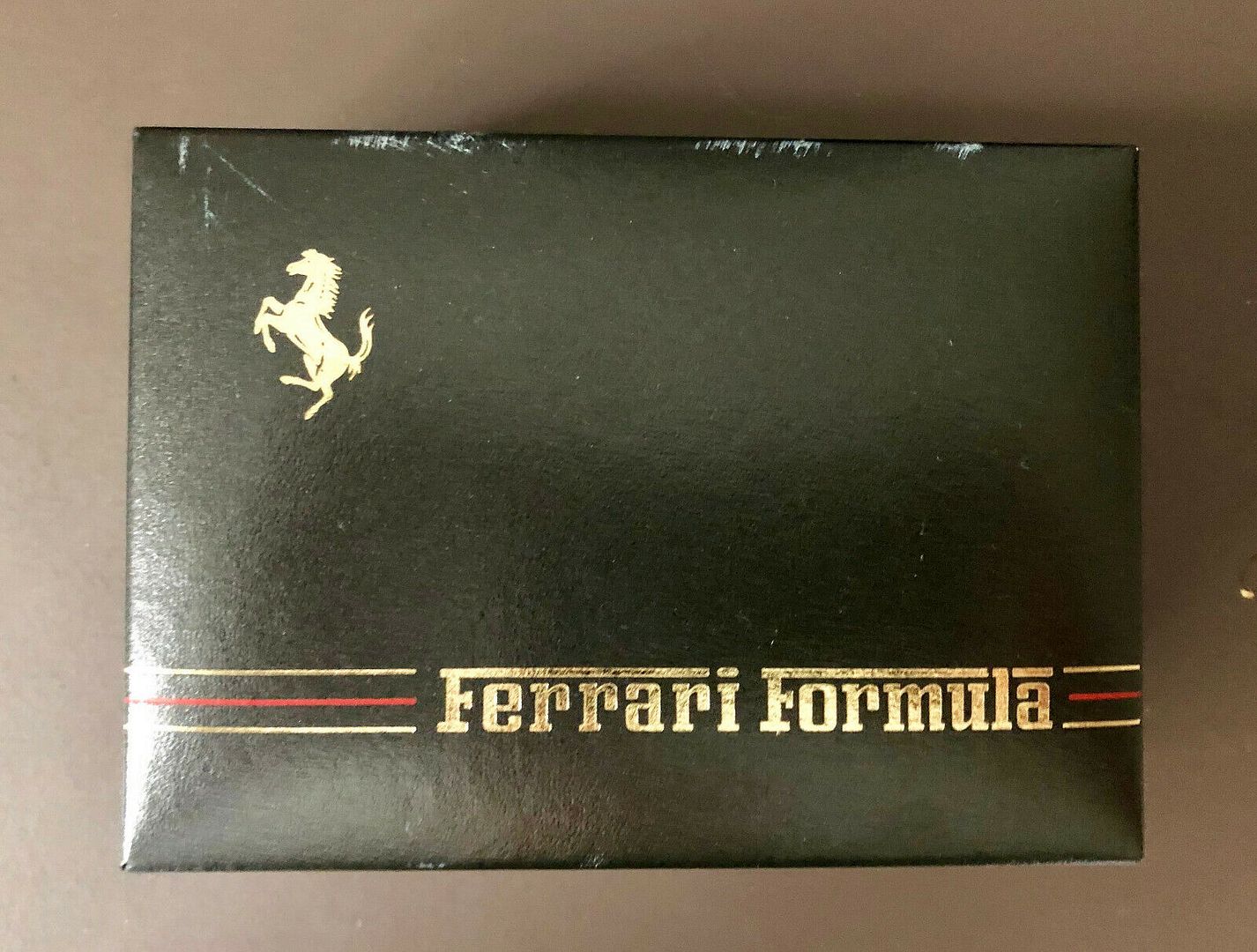 Verkauf im Auftrag meiner Eltern: einen sehr gut erhaltenen sowie voll funktionstüchtigen Ferrari by Cartier Herren Chronographen (die Damenvariante findet ihr in meiner anderen Auktion)
Ferrari Formula by Cartier Damen Uhr/ Original Identifizierungsnummer: 335846
Kaufdatum: Anfang der Neunziger
Mitte der 90iger Jahre wurde die Uhr generalüberholt!
Zustand: sehr guter Zustand!
Batterie läuft noch, keinerlei Kratzer auf dem Glas, geringe Abnutzungen am goldenen Uhrenkranz, Armband schließt und öffnet perfekt, alle Chronographfunktionen arbeiten perfekt.
Armbandmaterial: Edelstahl schwarz/gold
Durchmesser/Umfang des Armbands bis zum jeweiligen Bandanstoss der Krone beträgt 21cm! Also maximal weites Armband, welches noch gekürzt werden kann.
Gehäuse: Edelstahl /vergoldet / wasserdicht
Privatverkauf daher leider ohne Garantie (aber mein Versprechen, dass die Uhr einwandfrei in Ordnung ist - checkt meine vielen positiven Bewertungen!) Keine Rücknahme.
*********************************************************************************************************************************************************
ENGLISH VERSION / DESCRIPTION
Sale on behalf of my parents: a very well preserved and fully functional Ferrari by Cartier men wristwatch
You can find the women´s version in my other auction
Ferrari Formula by Cartier Men Watch / Original Identification Number: 335846
Date of purchase: early 90s
In the middle of the 90s the watch was overhauled!
Status: very good condition!
Battery is still running, no scratches on the glass, minor wear on the golden clock wreath, bracelet closes and opens perfectly, all chronograph functions work perfectly.
Bracelet material: stainless steel black / gold
Diameter / circumference of the bracelet up to the respective lug of the crown is 21cm! So maximum wide bracelet, which can be shortened.
Case: stainless steel / gold plated / waterproof
The Case is in a good condition - inside better than outside
Private sale, therefore unfortunately no guarantee (but my promise that the clock is perfectly fine - check my many positive reviews!). No return.
The auction finished a few moments ago, selling for 785 Euros after 19 bids.
http://ebay.co.uk/itm/113914862849


I'm not sure if it holds any significance, but the winning bidder, who also placed the opening bid and 13 of the 19 bids in total, has 100 % activity with the seller.