I'm pretty sure I'd mentioned this in passing, on a couple of previous occasions in other threads. While certainly nothing like the problem that exists with other more popular collectable Seiko calibers, such as the 6309 divers and 6139 chrono's, it does happen occasionally. Thankfully it's usually restricted to the fitment of replacement bracelets and bezel inserts to certain 7Axx 'diver' models. Another fairly common 'mod' is the use of after-market repro' 6139-6002 'Pepsi' Tachymeter bezel inserts on certain 7A28-703x and -710x variants. I'd been looking for an example to cite, and thanks to the honesty of Filipino eBay seller 'mixedtitles', we now have one:
http://www.ebay.co.uk/itm/320889309569
SEIKO CHRONOGRAPH MENS WATCH 7A28-703A aftermarket bezel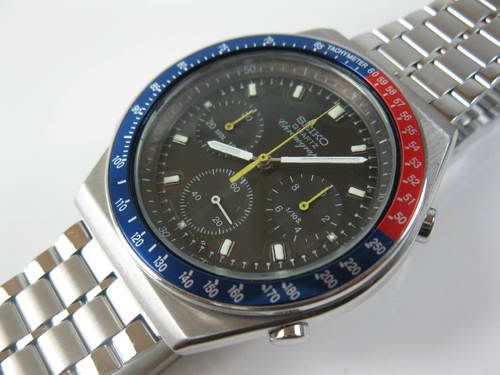 (Incidentally, the watch is also fitted with a not unattractive aftermarket bracelet, which he has mistakenly described as a 'NATO'.)
Here's another 7A28-703A still fitted with its original well-wabi'd bezel insert, which recently went unsold:
http://www.ebay.co.uk/itm/130678077662
SEIKO QUARTZ CHRONOGRAPH WW CAL 7A28-703A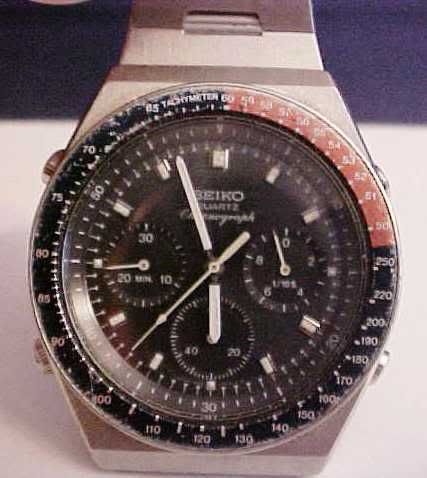 Whereas these kind of mods (whether properly disclosed or not) should neither be encouraged, nor condoned, it begs the question -
if it makes the watch more appealing / saleable and ultimately wearable, faced with the dilemma, what would you do ?