This came up in my saved eBay favourite search notifications this morning:
http://www.ebay.co.uk/itm/300696735177

KAMATZ TACHOMETER 500 MEN'S WATCH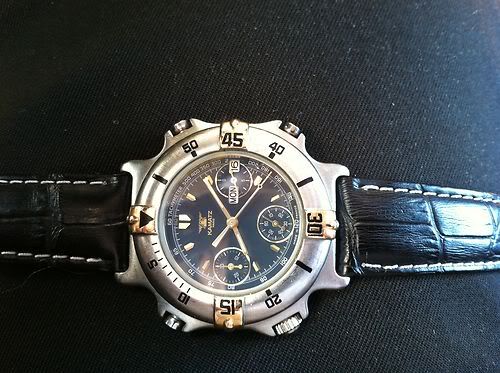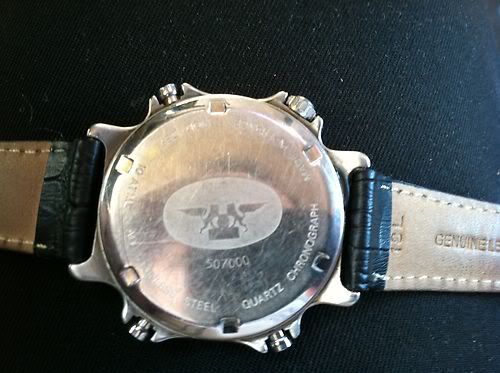 The Kamatz Paris Limited edition "Pilot" model Tachometer 500 is a 15-jewel watch, full working Triple Chronograph with quartz analog movement. It was made in a Yema factory for Kamatz. Only a limited number of these watches were made.
It has Tachometers of 1/5th of a second, 30 minute, and 12 hour, timed chronograph, and day & date function window at 3:00 (days are in both French and English). It is water resistant to 10 atmospheres (330 feet) and has a directional ratcheted numbered outer bezel. Easy read dial, screw down locking crown with crown guards, and twin sealing gaskets. Screw back cover, solid stainless case, elegant embossed leather band.
Exceptionally Handsome Men's Quartz Chronograph. Superb Sports Watch with Very Strong all Stainless Steel Case.
Impact resistant mineral crystal. Professional ratcheting two-tone bezel. Screw down Crown for safety and security.
Split second and lap time chronograph for competition timing. Incredibly Water Resistant to 300 feet. Inset Tachometer Ring. Three pushers for Chrono function. Three subsidiary dials. Regular second, minute and hour hands. Day and date indicators. Deluxe, heavy, fine leather band in Black. A very handsome watch. Made by 'Kamatz of Paris'.
Manufacturers List Price $695.00.
The seller has obviously copied the bulk of his description verbatim, off the 'Net - I suspect from this old post of mine on RLT:
http://www.thewatchforum.co.uk/index.php?showtopic=62733&st=0&p=635205&#entry635205

Just one 'small' problem is that this particular watch is a model # 507000, which is the Ladies / Boys version. 

Ignoring the protusions around the pushers and crown, this is the smallest '7A38' made by any manufacturer. It's tiny.
Without getting mine out to check, off the top of my head, measured across the watch case, it's only 36mm in diameter.
The full-sized equivalent Men's version, model 517000 is 40mm across (and 20mm lug / strap width fitting, as opposed to 18mm).
You can gauge the proportions of this watch from the seller's second photo. The movement backplate is a shade under 29mm Ø.
The way the size reduction was achieved, was by having minuscule sub-dials and the tachymeter scale printed on the dial plate, rather than being a separate plastic ring (as with the Men's model # 517000 version). The date window is right on the periphery of the dial.
Here's a couple of photos of the NOS Kamatz 507000 from my own collection (courtesy of David Spalding, who helped me acquire it):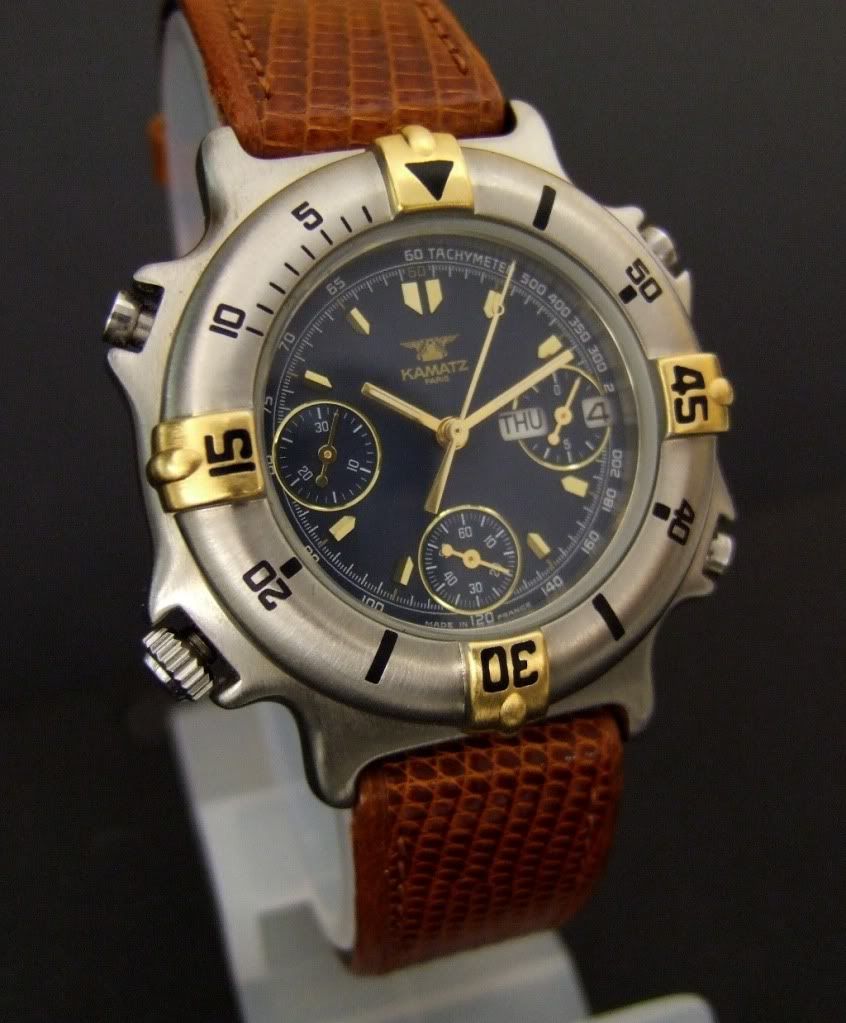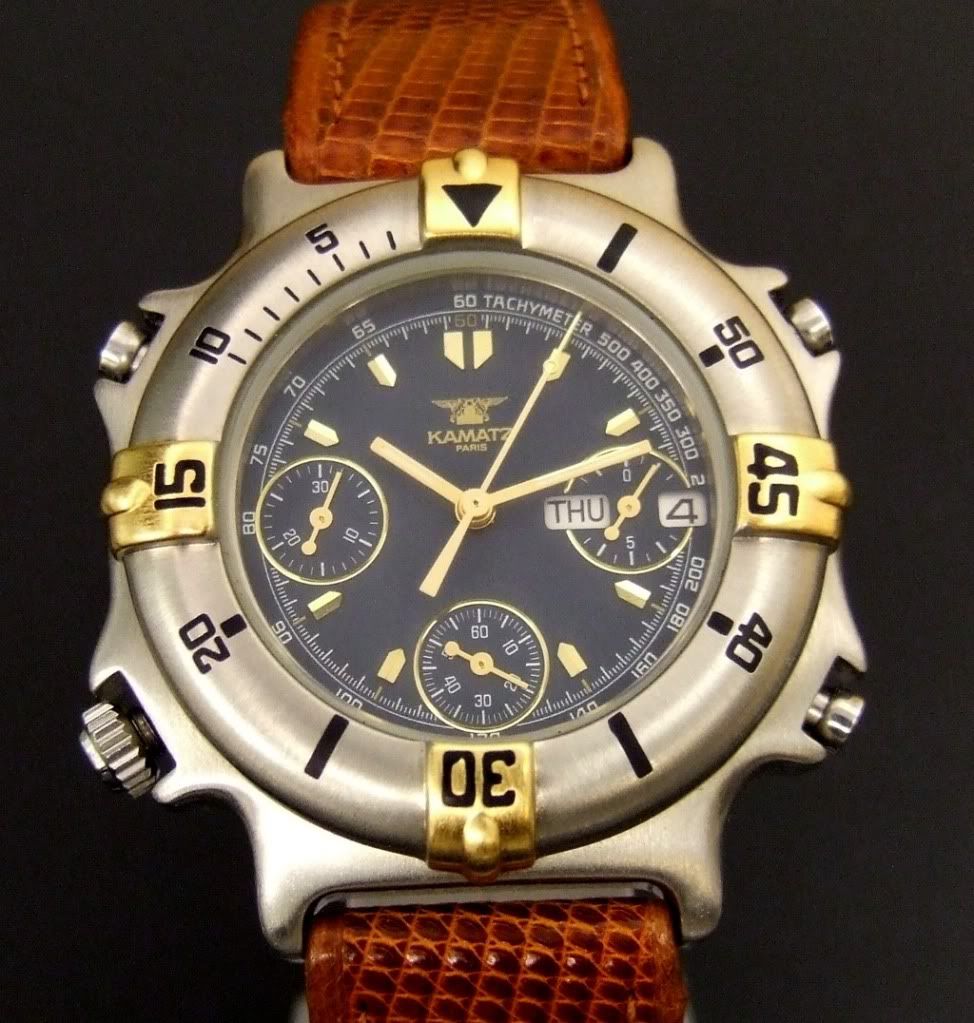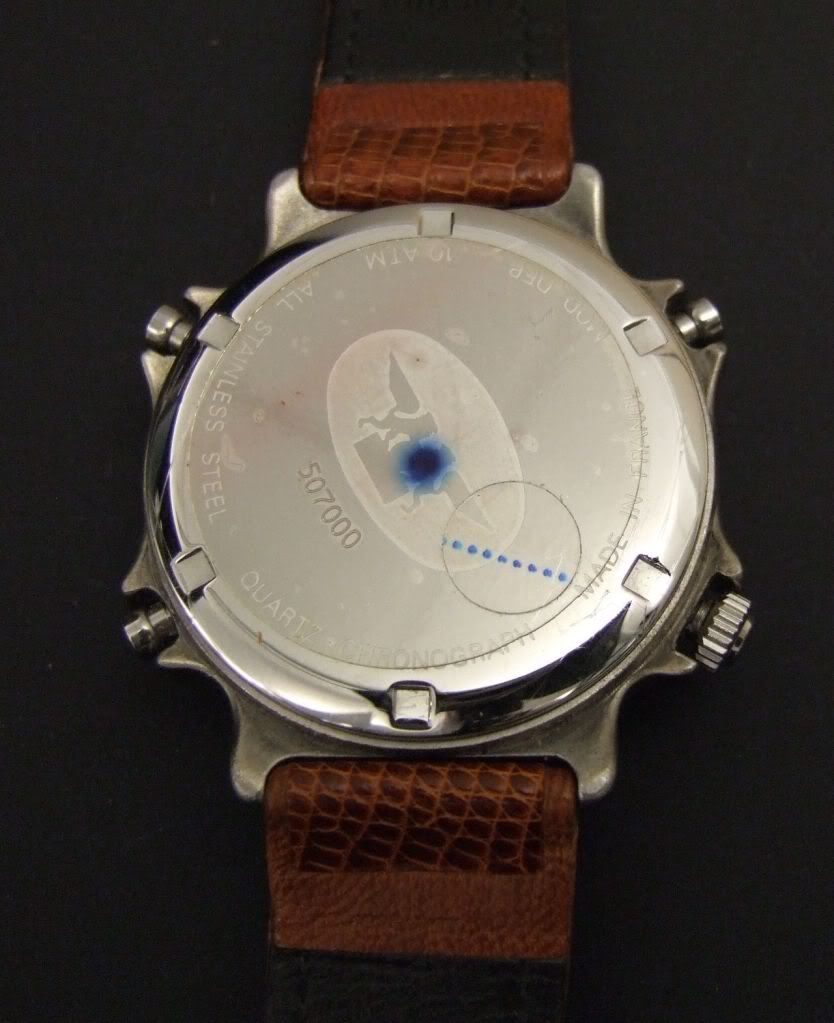 For comparison, here's three photos of the equivalent Men's model # 517000 from an eBay listing in January 2010: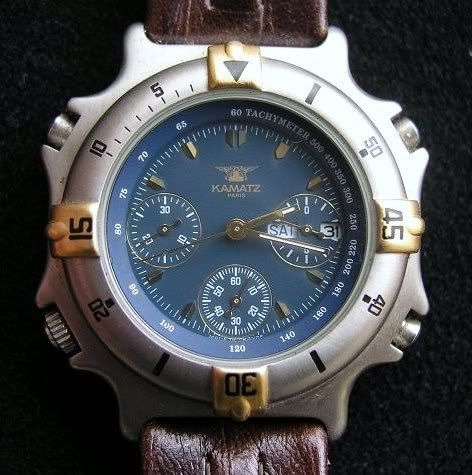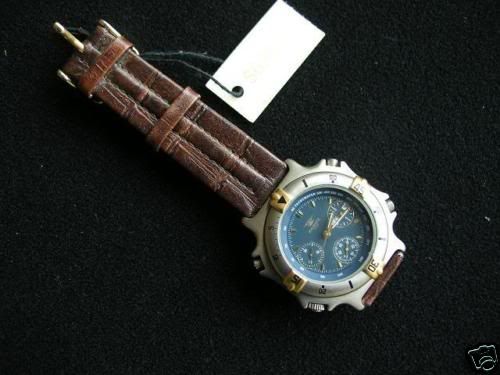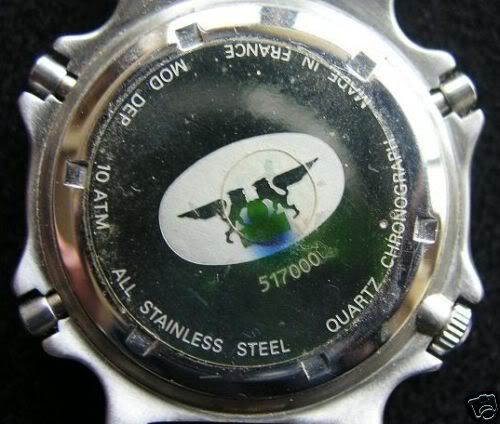 So, in conclusion - an unusual little 7A38 'divers' watch for the wife or girlfriend, but just a 'bit' on the small size for the fellas. 

As long as you know what you're buying. 
Caveat Emptor, Gentlemen, as always.