This evening, the German eBay seller's listing for a 7A38-7050 looks rather different to yesterday. As I'd half suspected, he'd 'cloned' Yves' ended listing as a basis to create his own. Though I don't see what he sought to gain, by publishing it in such a half arsed manner, then leaving it like that for a day.
About half an hour ago, he uploaded 4 of his own photos and added a description. Typically, most if not all the matt black paint is missing from the p/n Z1148S bracelet's small interconnecting links. Looks like he's had the movement out of the case at some point, because the Tachymeter ring's orientation is out by almost 180 degrees.
http://www.ebay.co.uk/itm/392020651366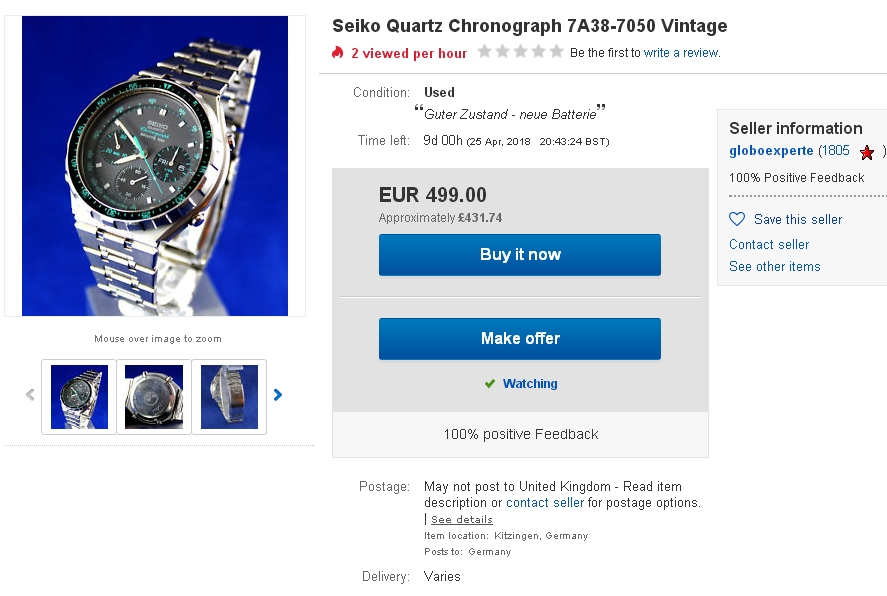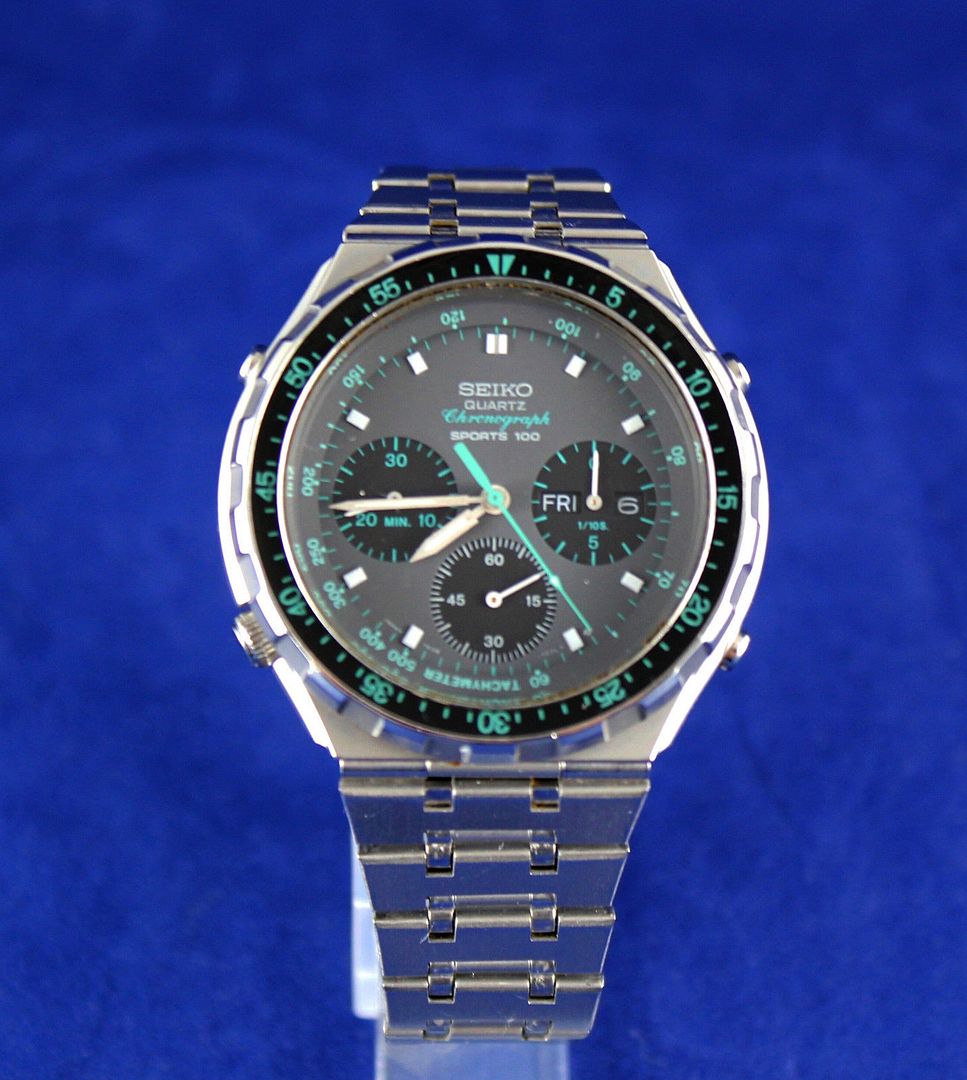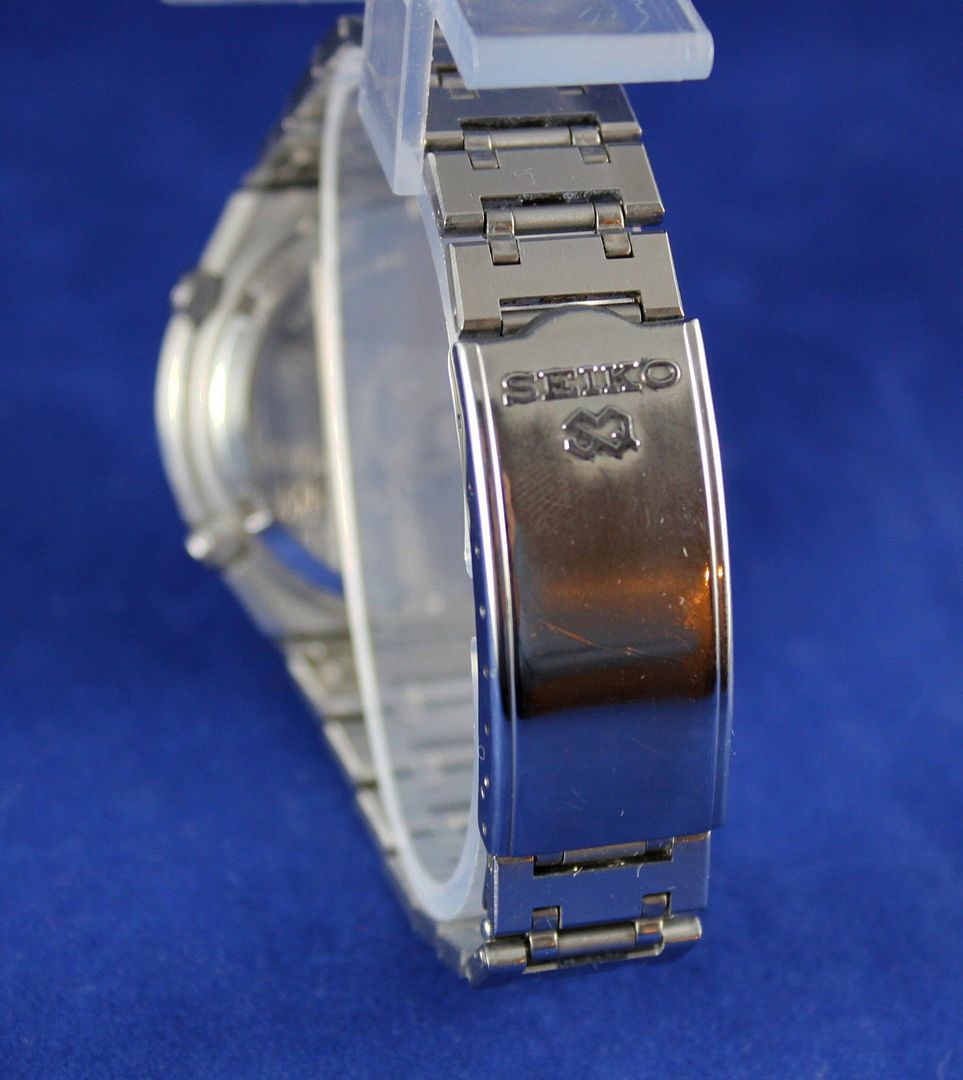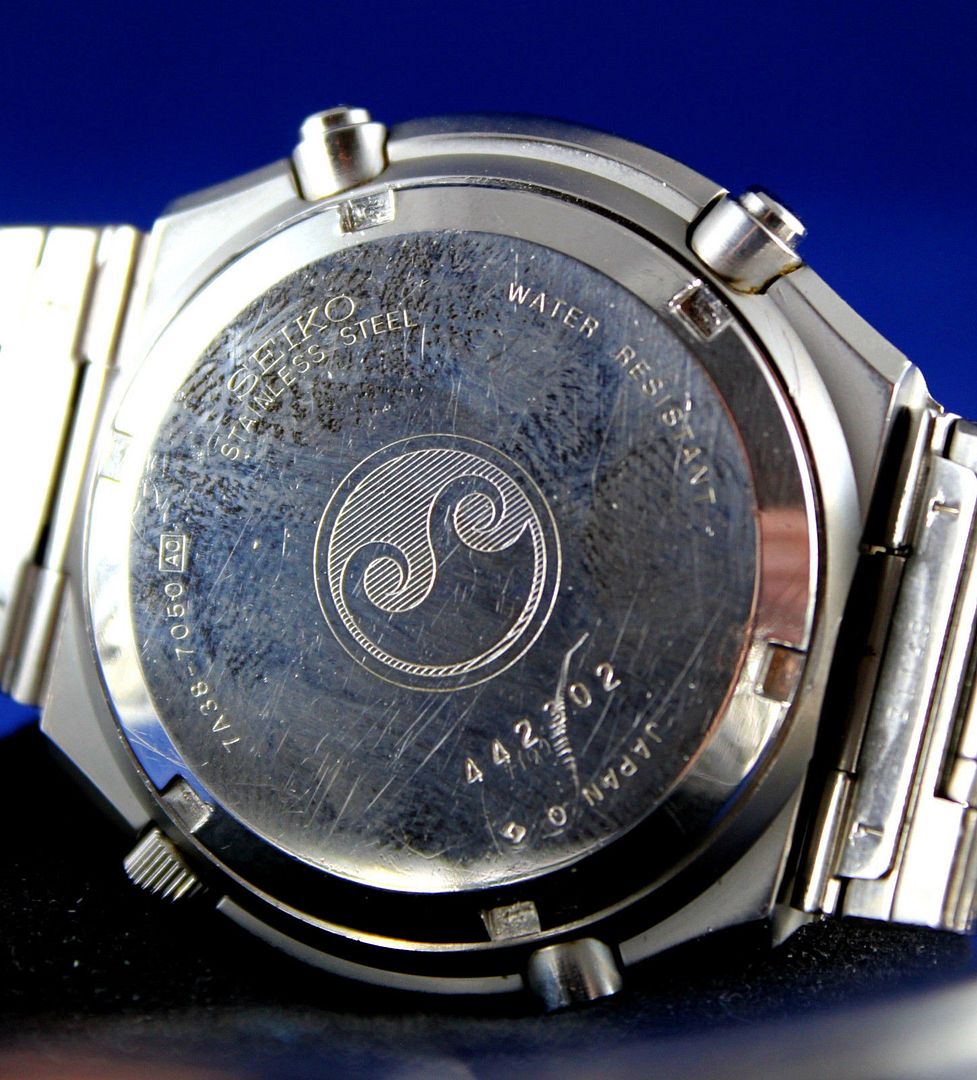 Sehr seltener SEIKO 7A38-7050 Chronograph
Grau-grüner Speedmaster im Vintage Zustand
Die Uhr kommt wie abgebildet, das Originalband
ist vollständig und reicht locker bis 20cm HGU.
Das Gehäuse hat nur sehr leichte Tragespuren,
das Glas ist Top. Die Zeiger haben leichte Patina.
Das Zifferblatt ist makellos. Die Lünette dreht sich
bidirektional satt und problemlos. Ansonsten super
gepflegt mit sehr wenigen Nutzungsspuren.