Here's another 7A48-7050 Fishing master that was listed on Yahoo Japan earlier today as a 7-day auction with an opening bid price of 500 Yen. It's not quite in such good cosmetic condition as other recent examples, nor is it completely original. There's a graunch on the L.H. side of the watch case and the crystal is scratched. According to the seller, the Moonphase does not move, although that may be down to 'operator error'. But what caught my attention was the bracelet. Yes, both tabs are stamped YA30A, but this bracelet is a 'bitza' made up from 3. It has a 'fish hook hole' on both the 12 o'clock and 6 o'clock sides of the bracelet, whereas it should only be present on the 12 o'clock joining link. It's also fitted with a SPEEDMASTER logo'd clasp, not normally found on this bracelet.


http://page.auctions.yahoo.co.jp/jp/auction/e296704053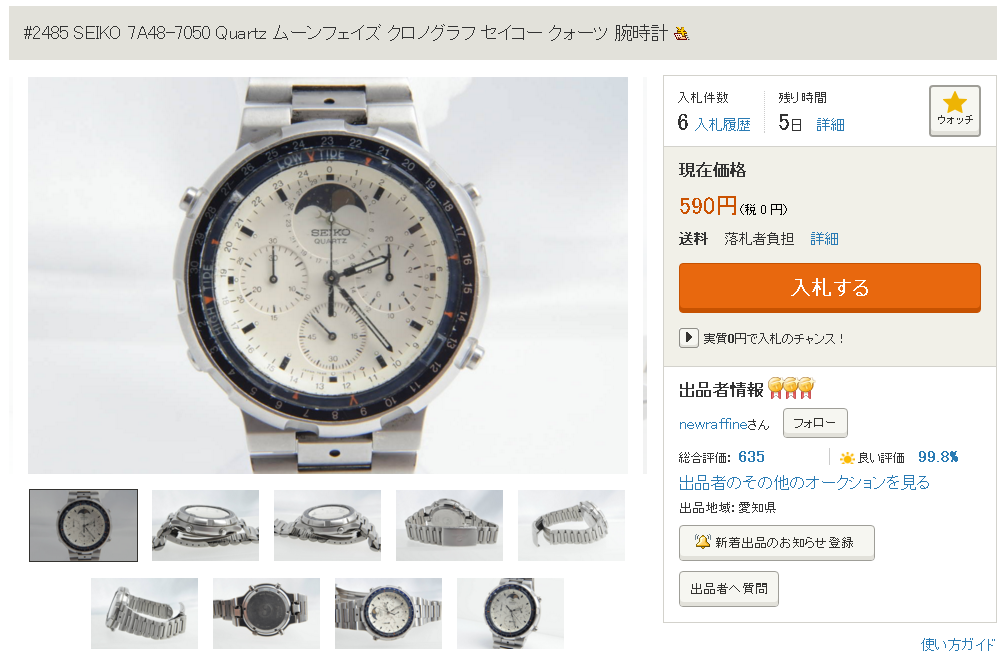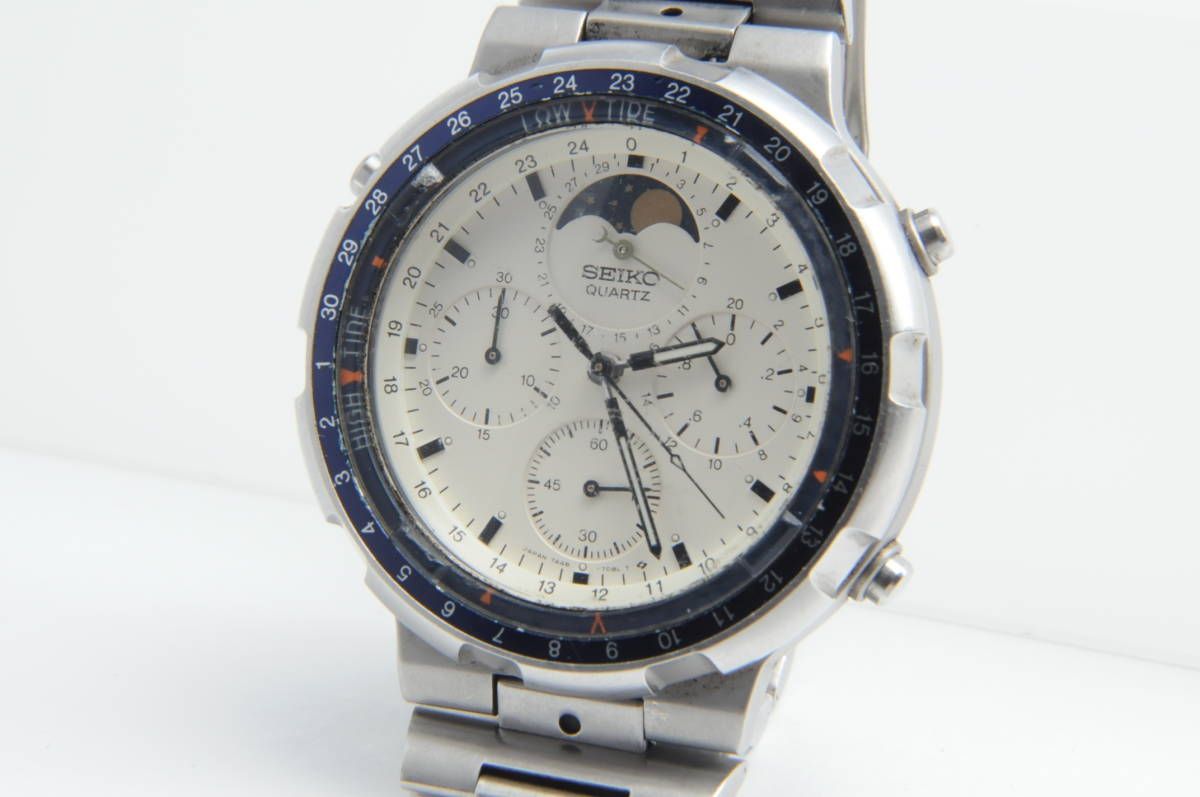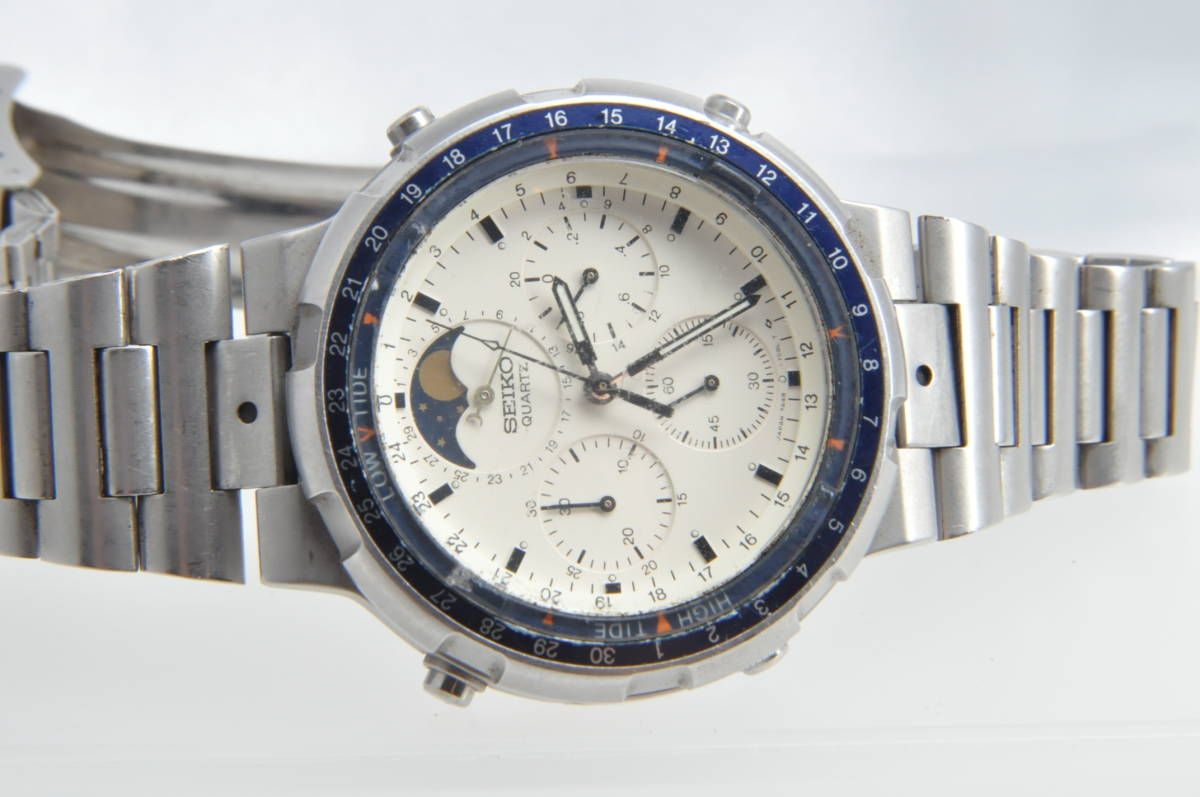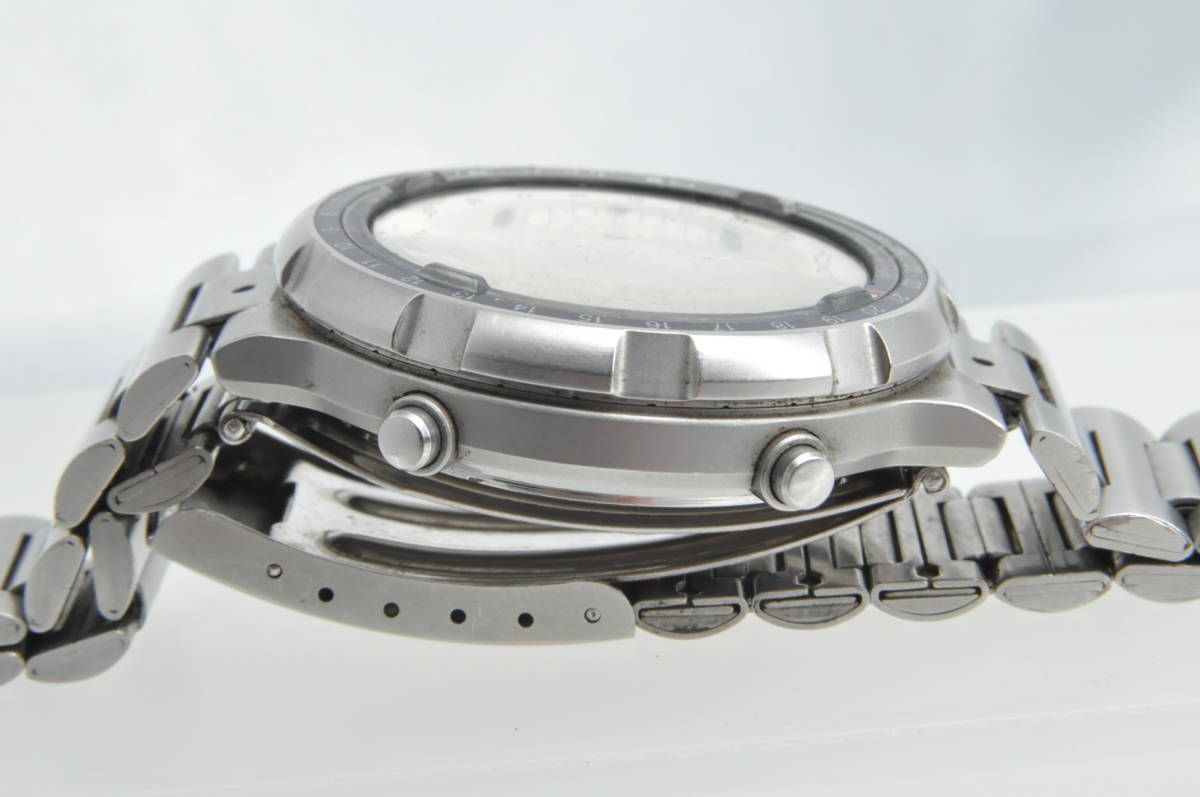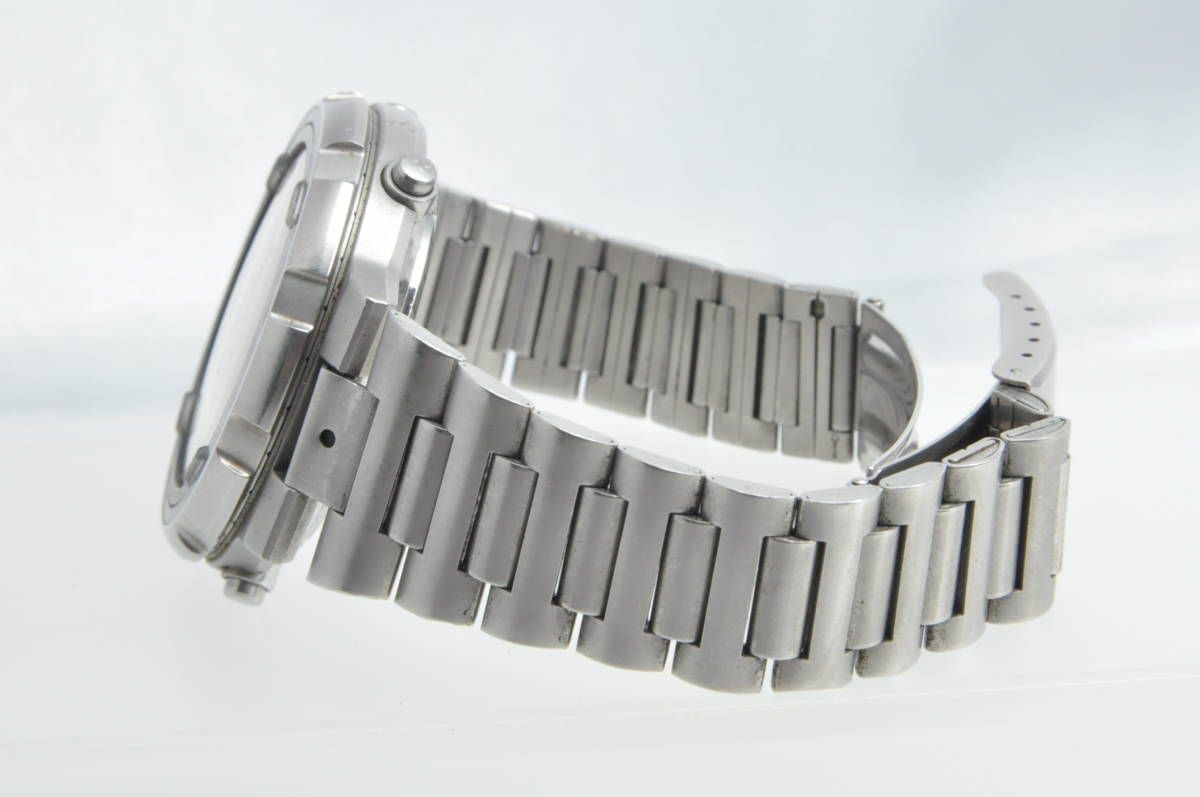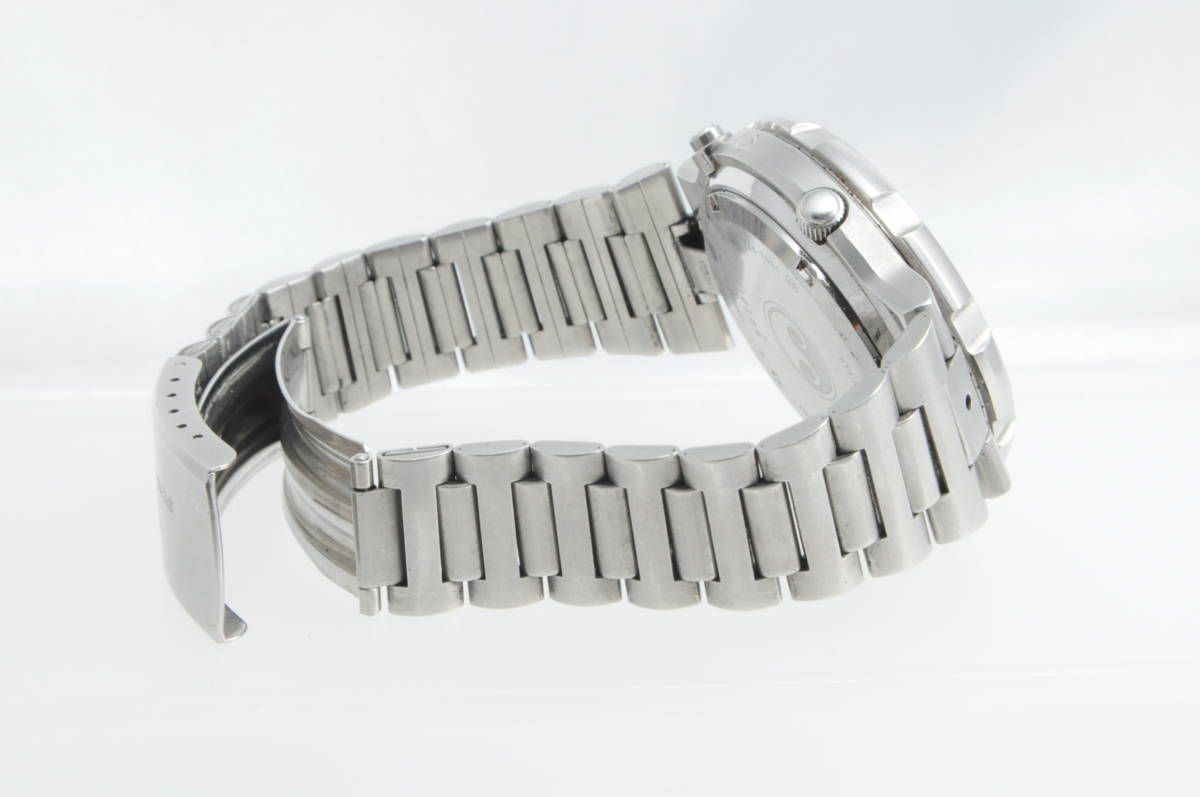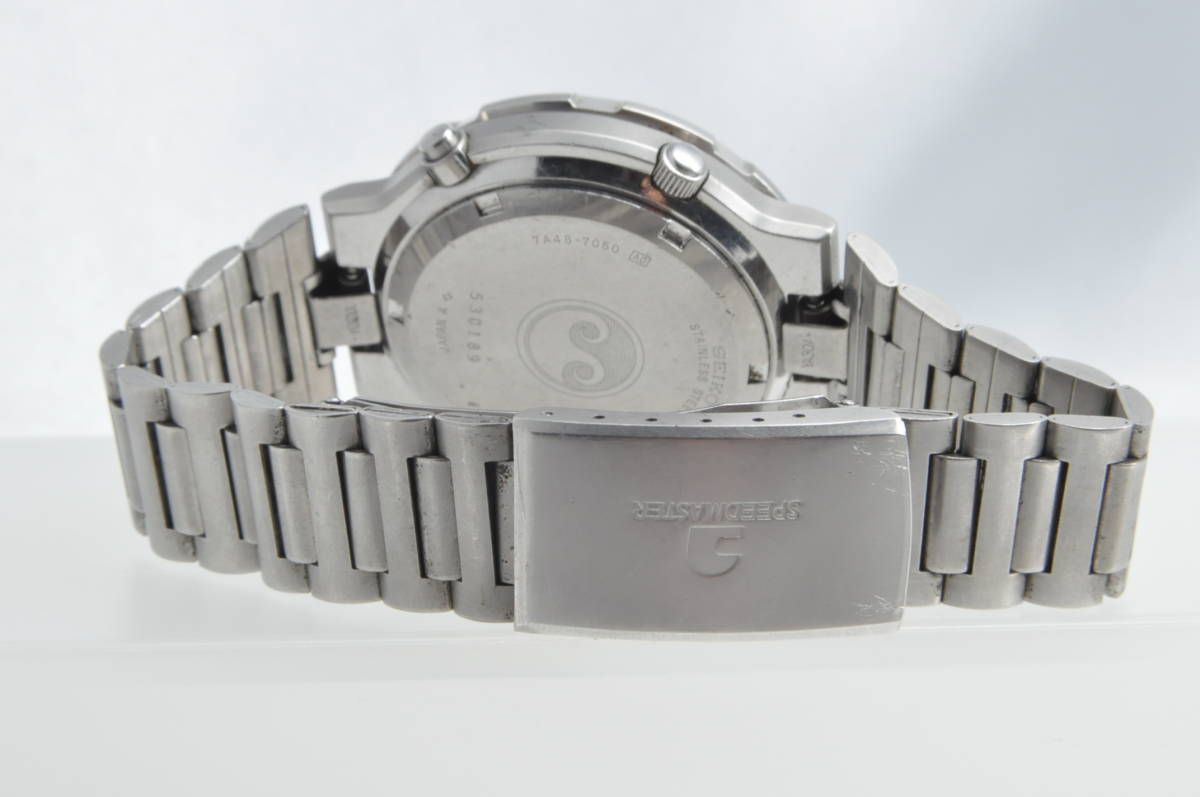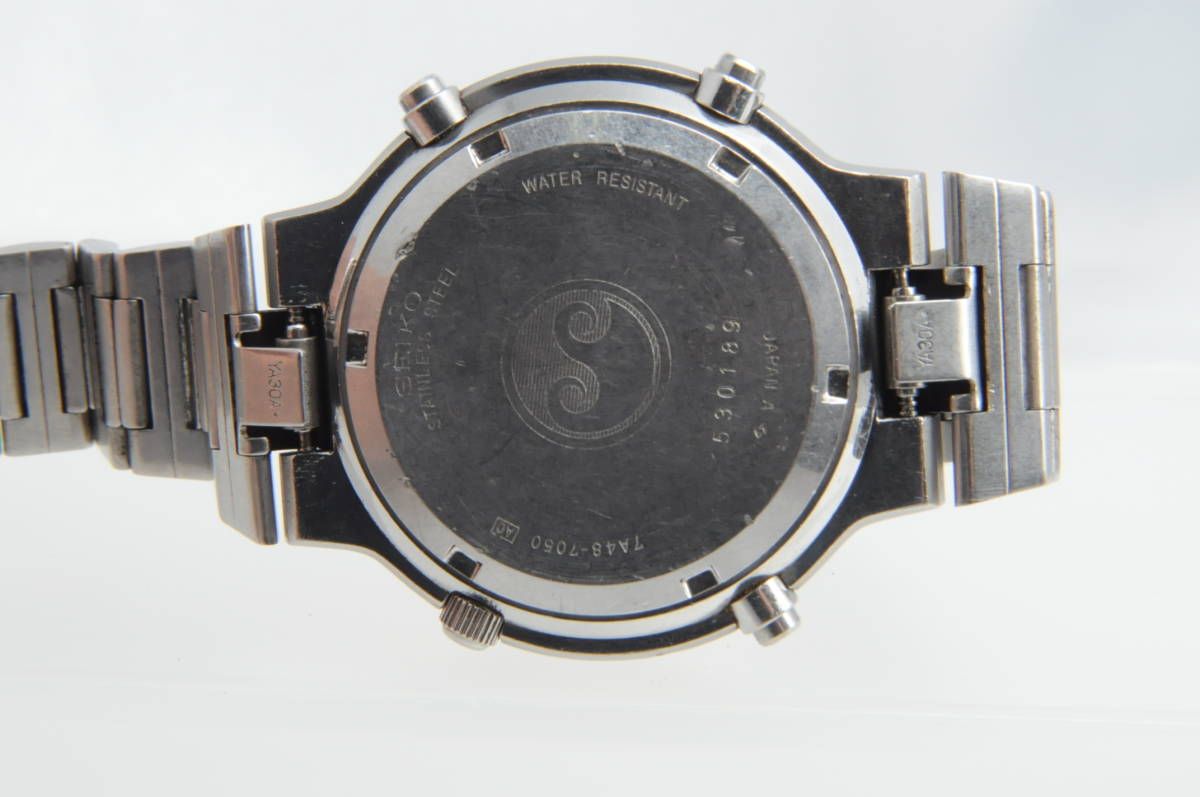 Google translates the Japanese seller's description as follows:
It is an item you got from collector.
Case size · · · Approximately 42 mm
Belt size · · · 190 mm Buckles are not tightened.
· · · There are wounds and aged deterioration accompanying use. Please confirm with the image.
Operating state · · · operation goods, date fast forward can be performed, chronograph operation will restore, bezel rotate, moon phase part does not move other state · · · · · · · · · · · · · · · · · · · · · · · · · · · · · · · · etc.
All unknown About the watch]
Judgment of genuine parts and replacement parts of parts will be second-hand goods / undeveloped goods. Those who are looking for the perfect one should refrain from bidding. We are not checking the waterproof function. Even if the battery type watch works, the remaining amount is unknown.
The date difference of the mechanical watch is not measured. Even if it is working, it has not checked the operation for a long time. Feeling of hoisting and oil break etc. are unknown.
Please purchase watches under exhibition on overhaul assumption.
Mischievous bidding by new ID is increasing. We will refuse the bid of new It will inconvenience but we appreciate your cooperation and understanding. We ask you for a bid. Please examine the bid after reference photograph.
For cheap listing at Nokkurenorita.
Delivery method: Yupack
* outside fixed form. Set commodity also equipped., Lost. Damage. Guarantee. Is not
* Kyushu. Remote island fee. Please check
※ Other shipping companies can not be used
Payment method:
Easy payment only
※ Bank transfers do not correspond
Please read our self-introduction column as there are conditions in mailing / bundling.
Bundle is limited to successful bidders on the same day.
Please give me payment within 3 days. Issue of receipt is not done.
Direct dealings will not be accepted. Early termination, we will not price down.
Please acknowledge thank you.
Please also look at other exhibitions by all means please see my auction .