This titanium 7A38-7030, in decent but refurbished condition, was listed on Yahoo Japan yesterday as a 7-day auction, with an opening bid price of 5000 Yen. The Japanese seller motov10 is of course Yujiro Kaneko, the same person who listed what seems like dozens of NOS p/n YA22A bracelets on both eBay (as triton1967) and YJ, starting in May 2016. No surprise, this watch is fitted with a 'new' bracelet.
I'm not quite sure I completely understand what has been done to this watch. The way the description translates, it reads like the watch case has been professionally refinished (re-sprayed ?). One other unknown factor is whether (as I suspect) there is a hidden reserve price set. In 'Gaijin' view mode, there's nothing to indicate that, but recent past experience leads me to expect that.
http://page.auctions.yahoo.co.jp/jp/auction/g310121388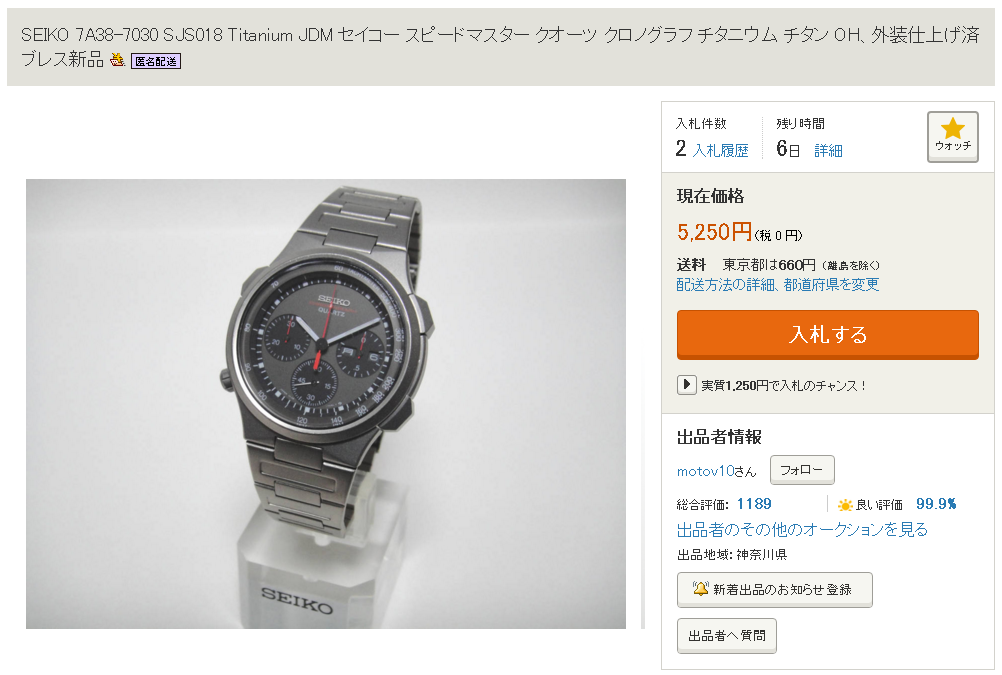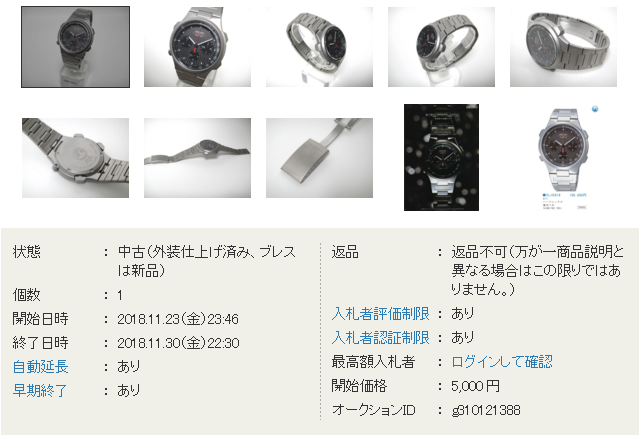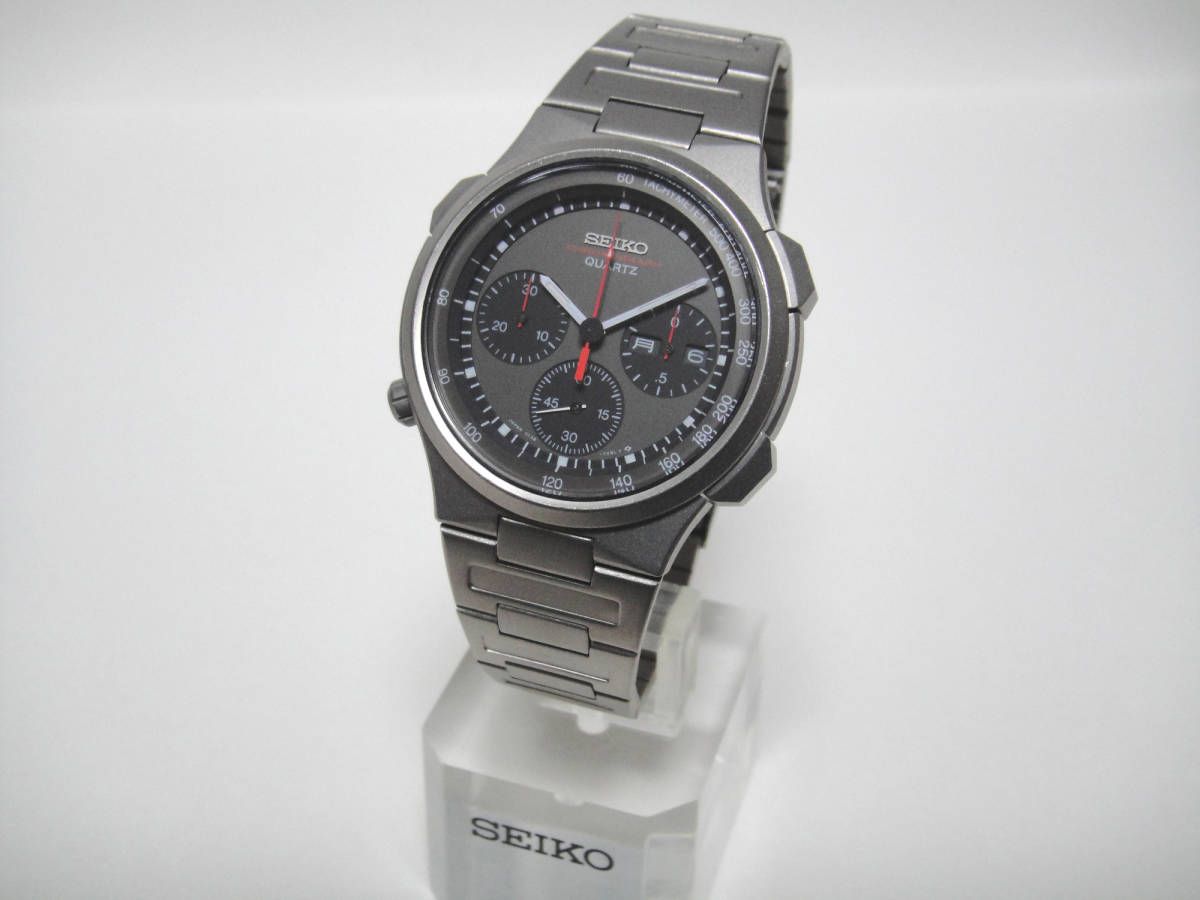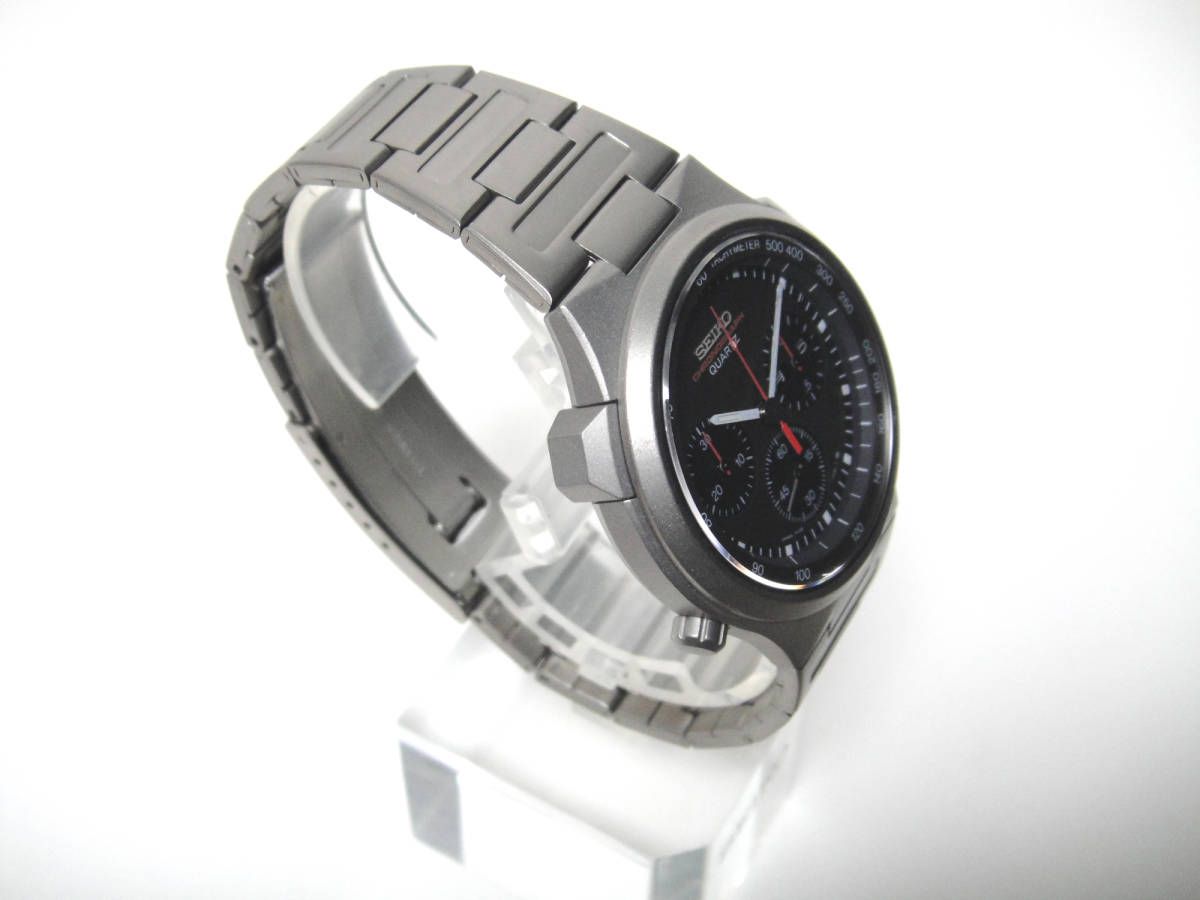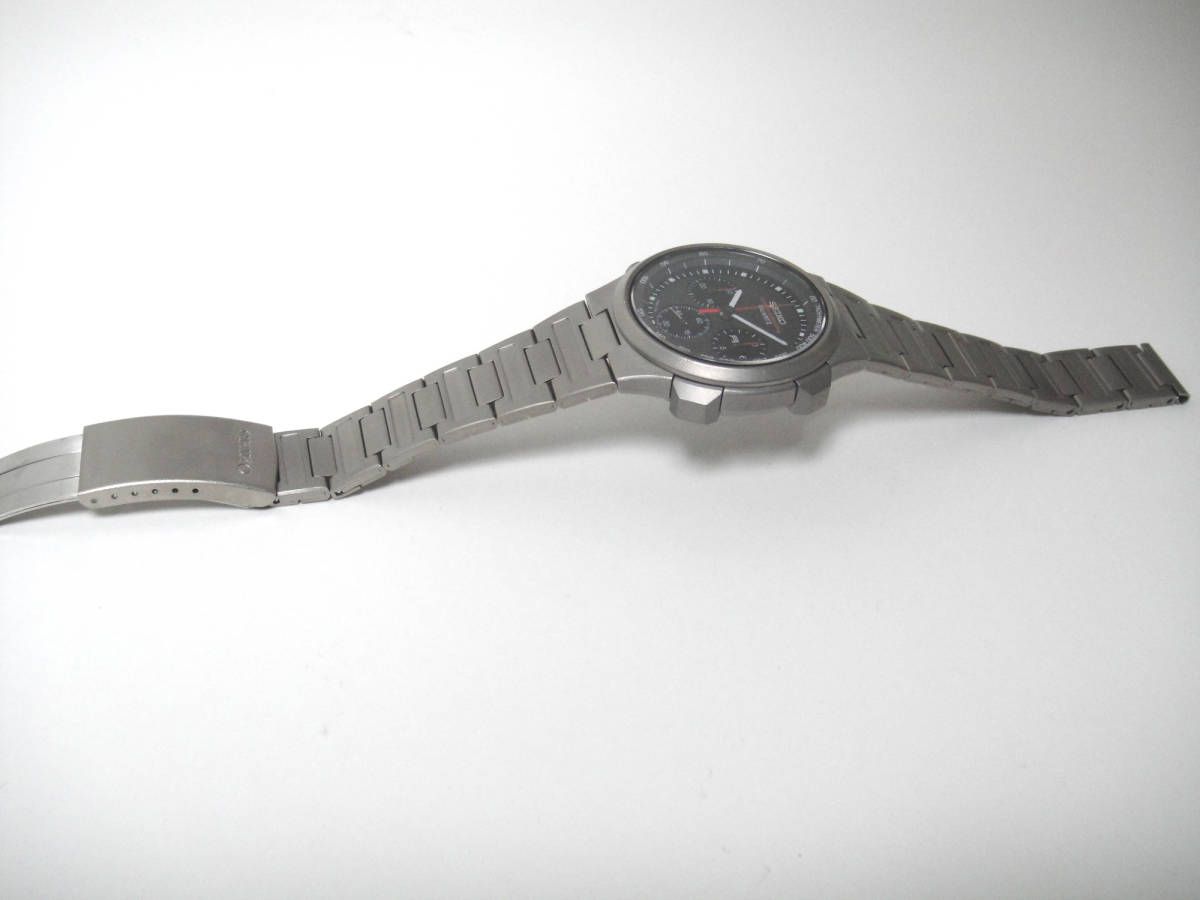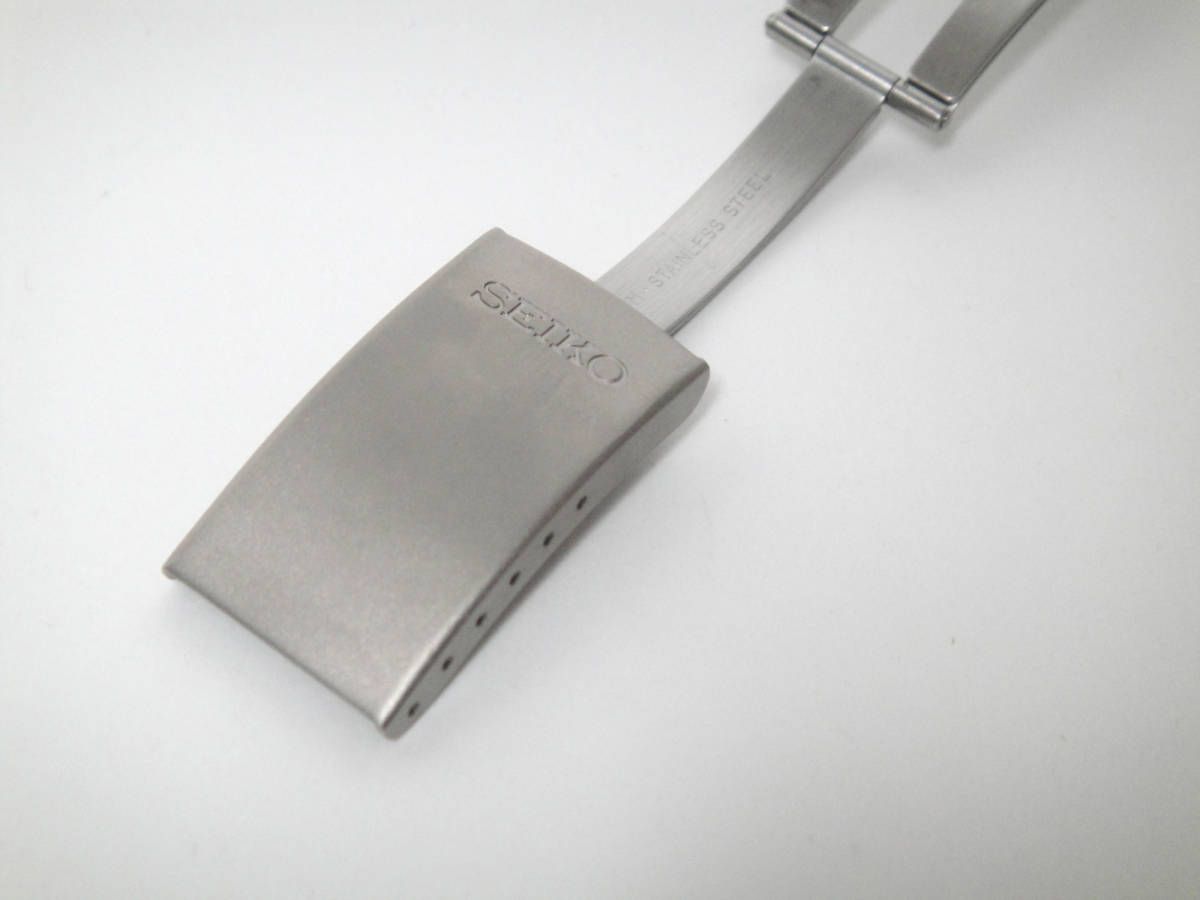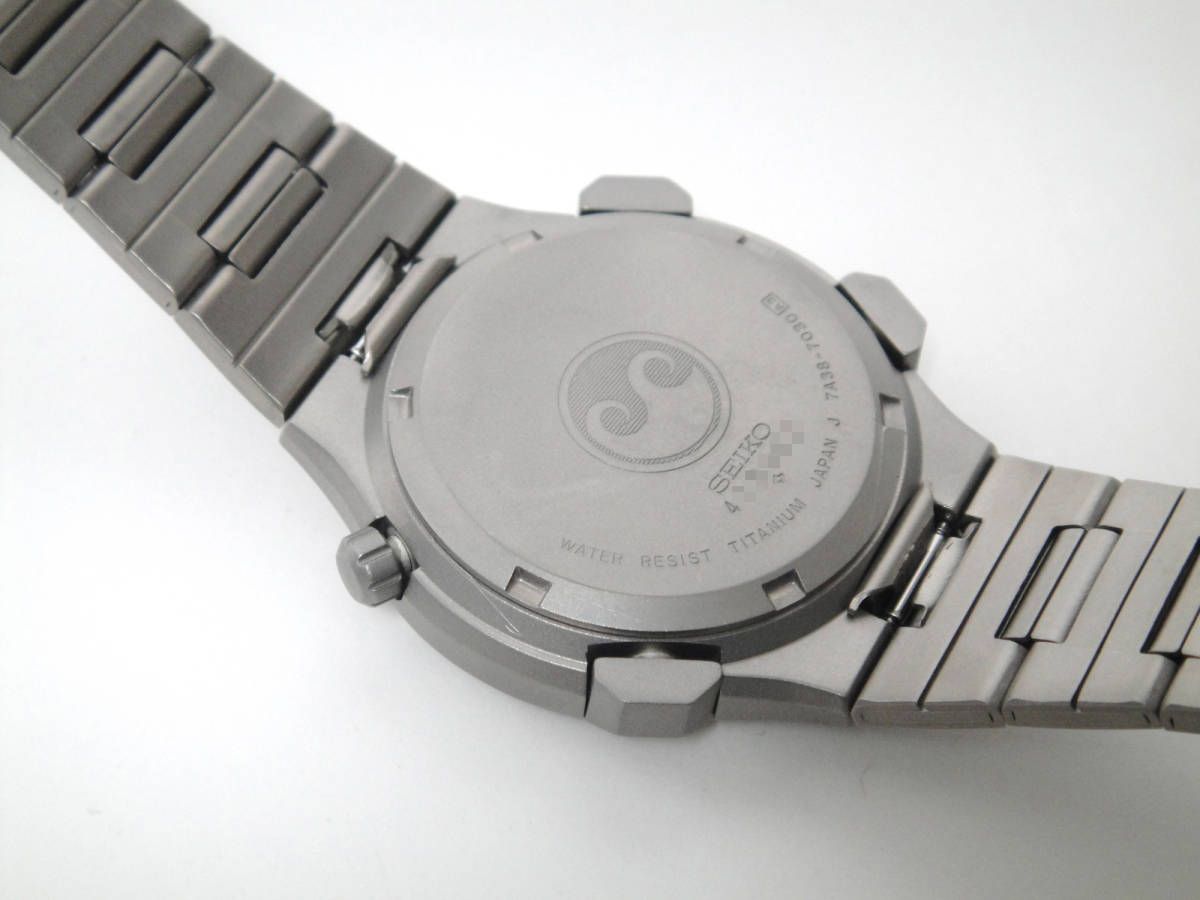 Google translates the Japanese seller's description as follows:
■ SEIKO 7A38-7030 Speedmaster. OH, Brand new unused is attached to the main body of finished exterior finish.
■ High-end models of domestic sales of  7A28, 7A38 that were sold in the past, titanium cases and brushes are handed down.
■ It is a fully operational item that OH was done at Seitime in the watch repair shop at Nishiogi in September. I will put up a repair detail.
■ After OH, I am finished by a professional dealer for the case, and they are assembled again by Three Time. Since it is unused after assembly, it is not dirty at all.
■ Finishing of the case surface is done, but there are some small scratches accompanying previous use.
■ Since the case was finished after OH, the 6 month warranty of the repair shop is not applied, but there is no problem with the movement movement, the crown, and the button operation at all. We have passed the life waterproof test also.
■ The warranty of the repair shop can not be attached due to the reasons above, but we will guarantee operation for at least 1 month after delivery of goods.
■ There is one scratch on the glass surface that you can see by touching the 2 o'clock position. There were other shallow fine scratches when looking at the magnifying glass.
■ Although the light of the needle and index is not glowing, the dial is in a beautiful state.
■ The dial color "CHRONOGRAPH" and the red color of the day are good. English and Japanese notation can be selected for the day of the week.
■ Arm around is about 19.5 cm. Although it is not in the image, we will also put the link of the bracelet used. Please use it for size adjustment.
■ If you would like, we will also attach a copy of the inspection and adjustment manual of SEIKO 7A28, 7A38,.
- I will send it out by the Yu-Pack edition version 60 size.
Those who can utilize ■ Thank you very much.