If nothing else, you've got to give deluded Italian eBay seller efehanitalian 10/10 for dogged persistence and brass neck.
Yesterday evening, he ended his 3-month old listing for his stainless 7A38-7260 as allegedly being no longer available.

http://www.ebay.co.uk/itm/133086168873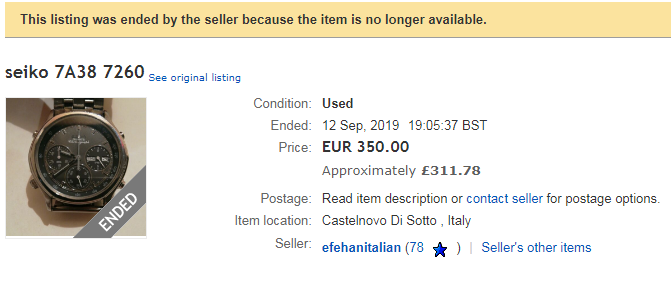 However, 4 minutes earlier, he'd created a new listing - the watch still fitted with the same non-original bracelet, a fresh set of photos and his 'pie-in-the-sky' Buy-it-Now price now increased to 400 Euros !!
http://www.ebay.co.uk/itm/133169294697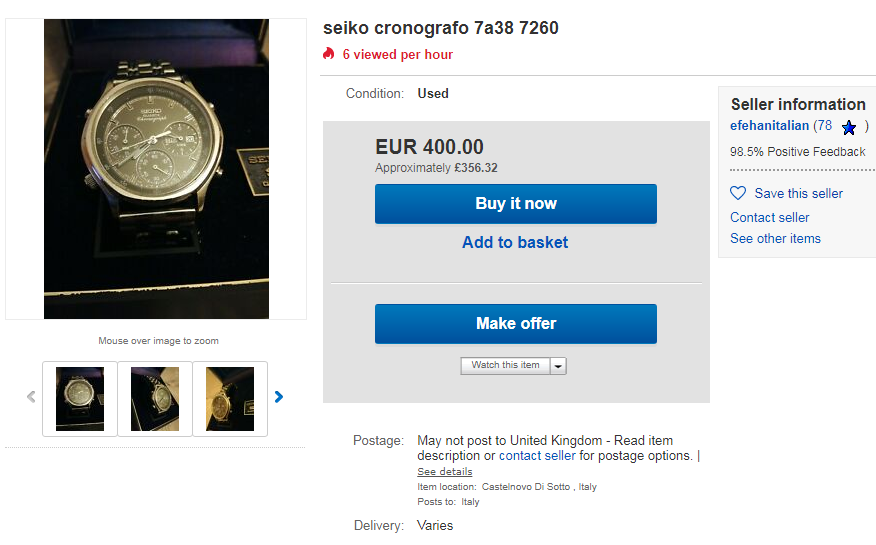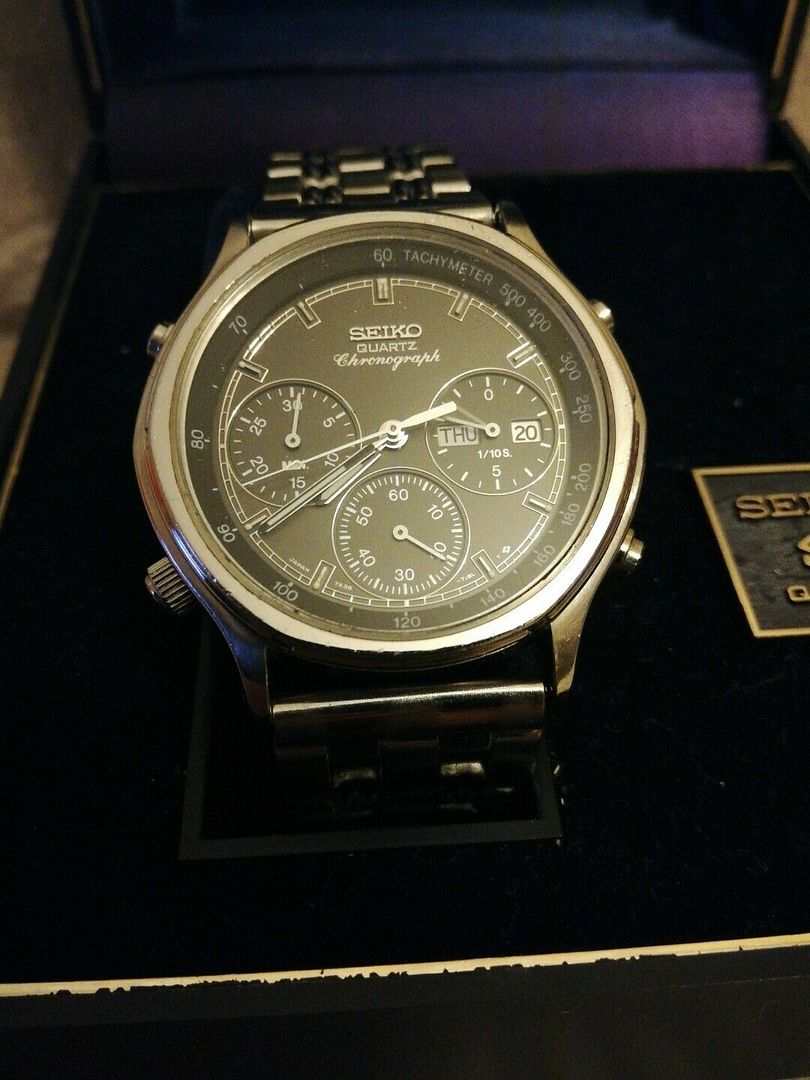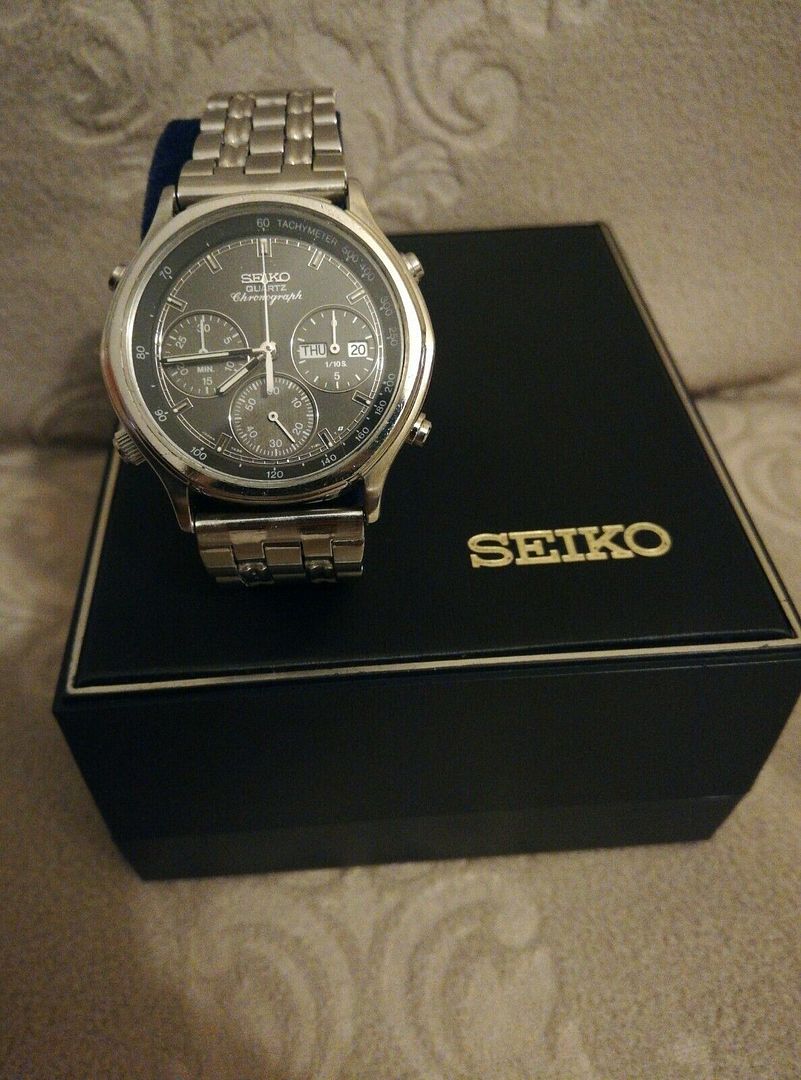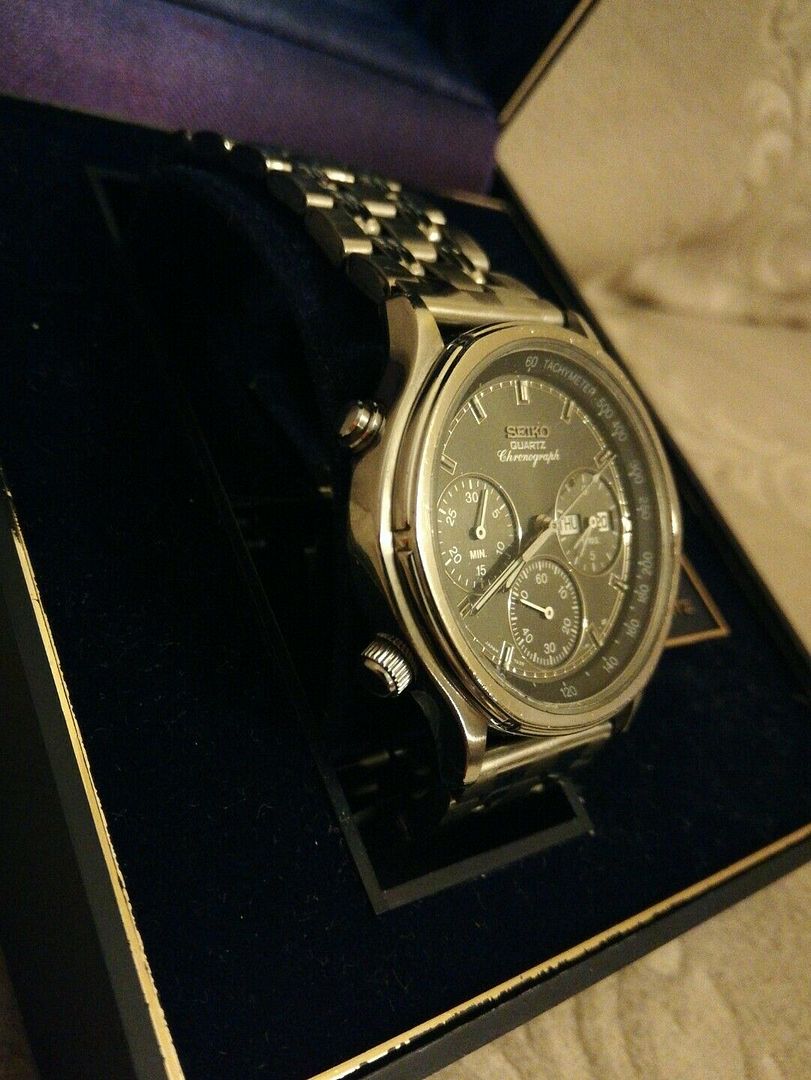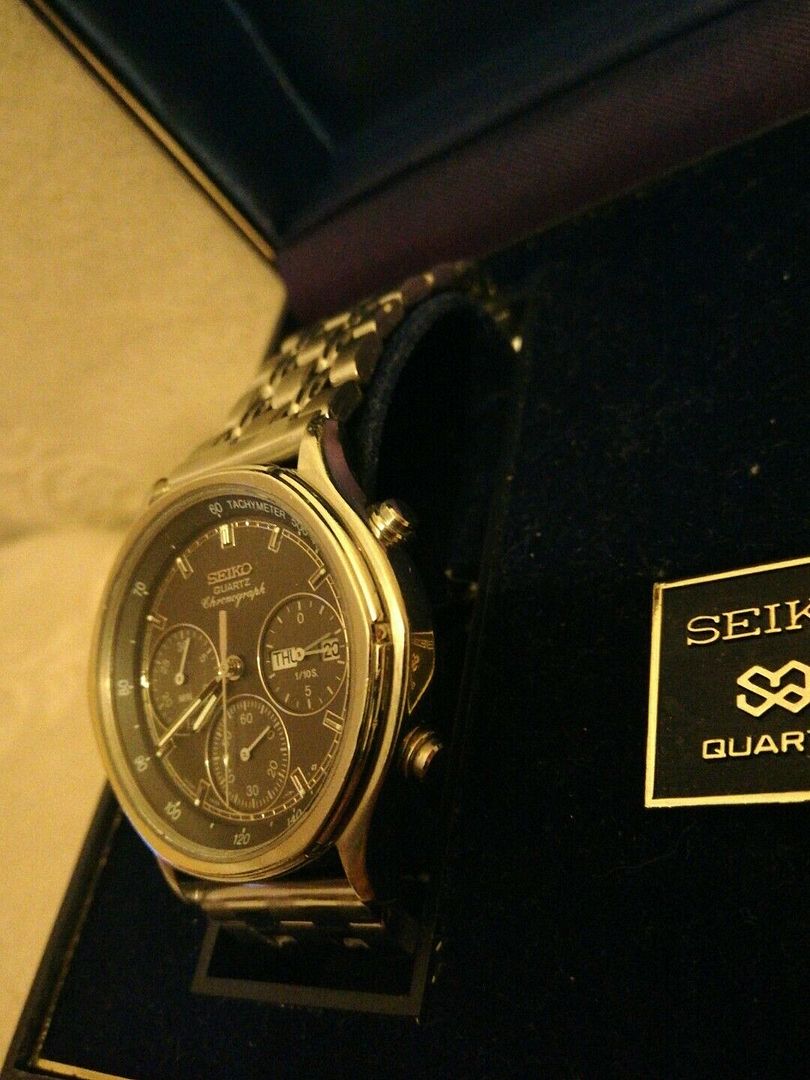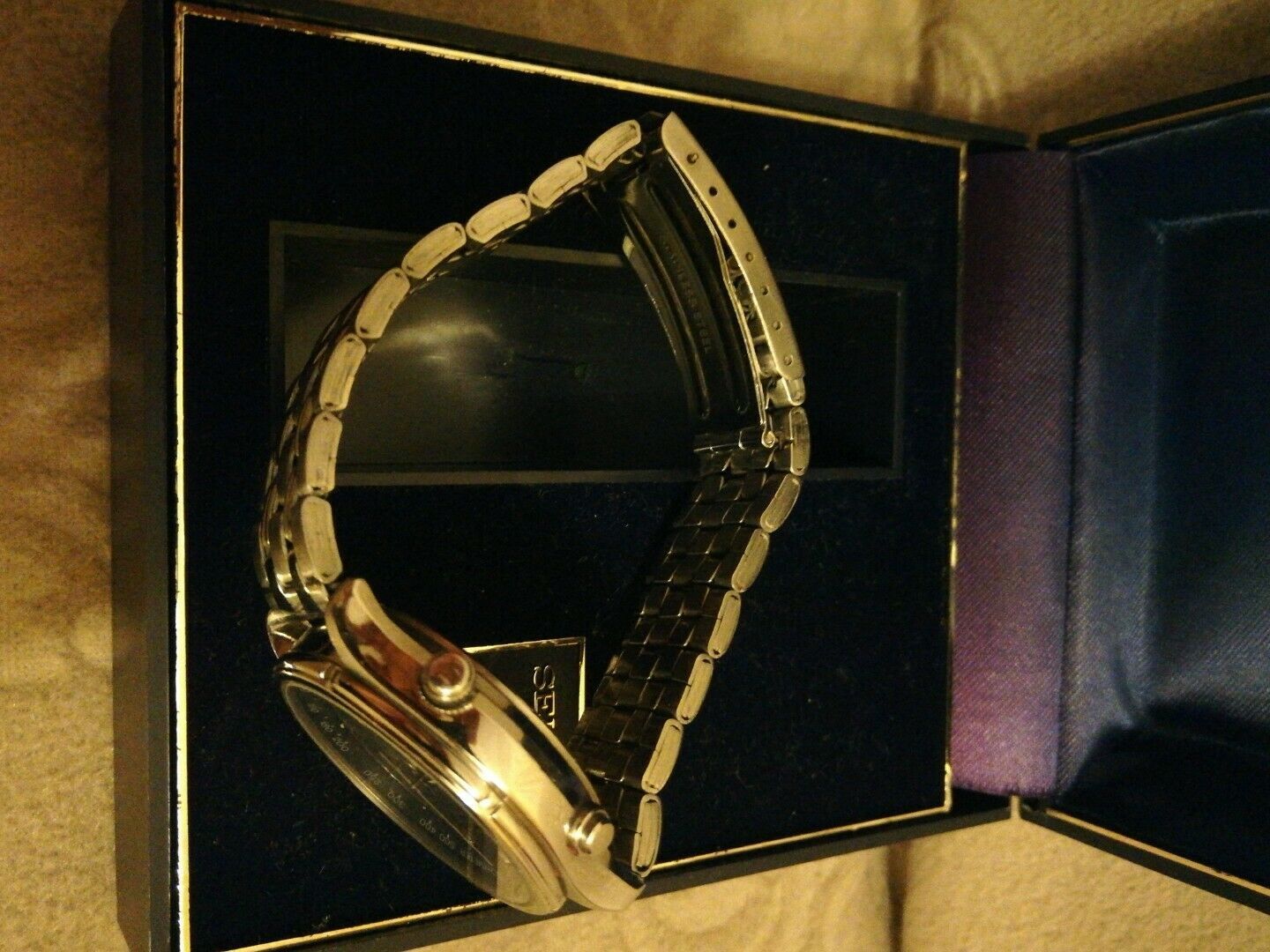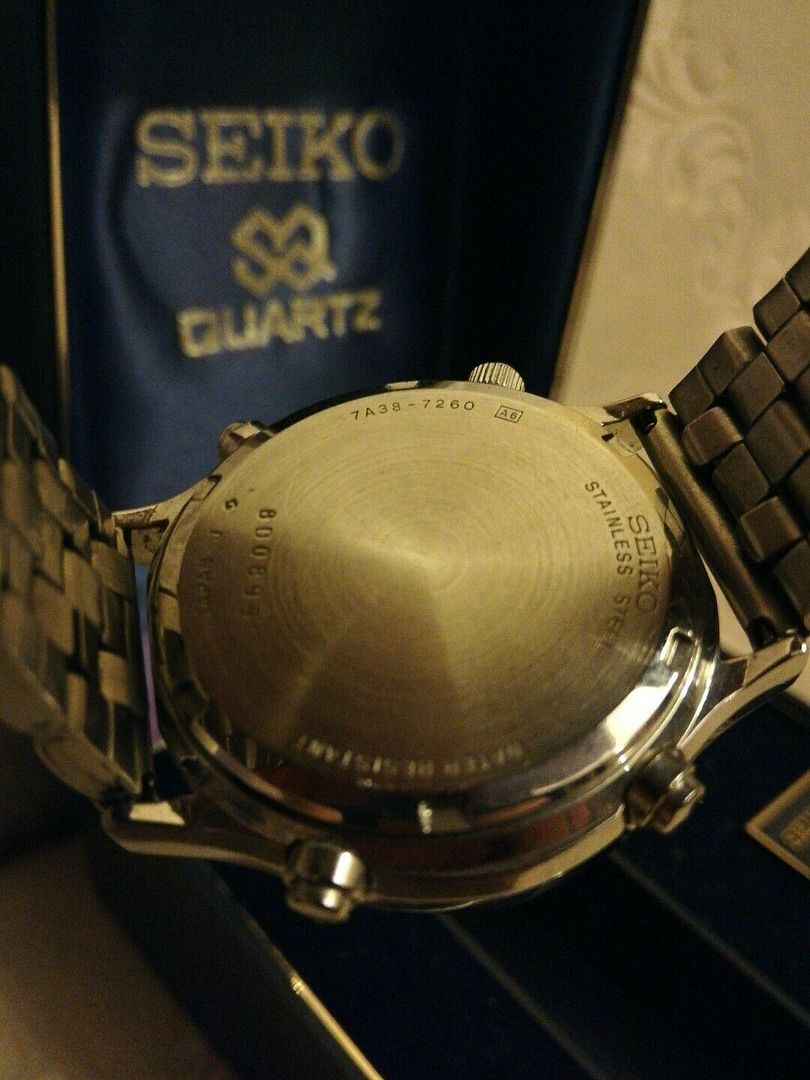 Orologio come da foto perfettamente funzionante. Conduzioni eccellente.