This 7A38-6070, showing plenty of wear to the black chrome coating of both bezel thumbgrips and case and fitted with a generic rubber strap, was listed earlier this afternoon, by an Italian eBay seller, with a 'pie-in-the-sky' Buy-it-Now price of 350 Euros, or the option to make an offer. Whereas the sub-dials don't appear to be too badly faded, note the once red graduation marks of the minute ring have typically been sun-bleached to a very pale yellow.
http://www.ebay.co.uk/itm/323999708111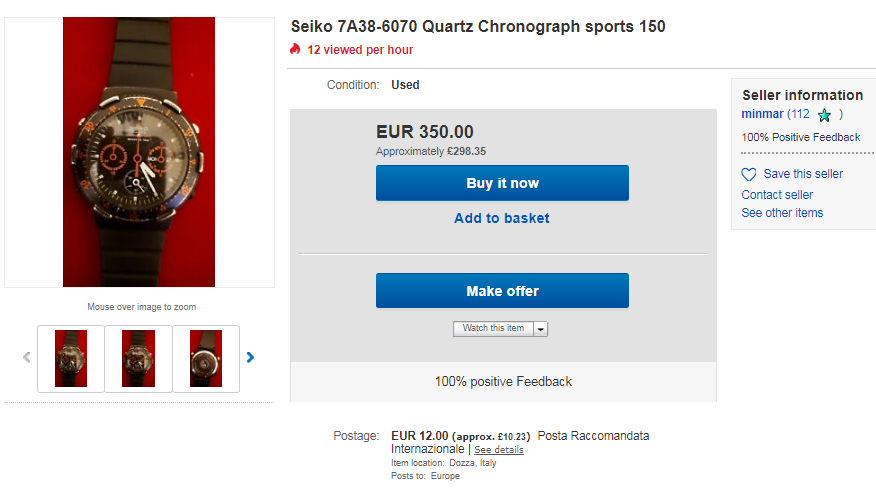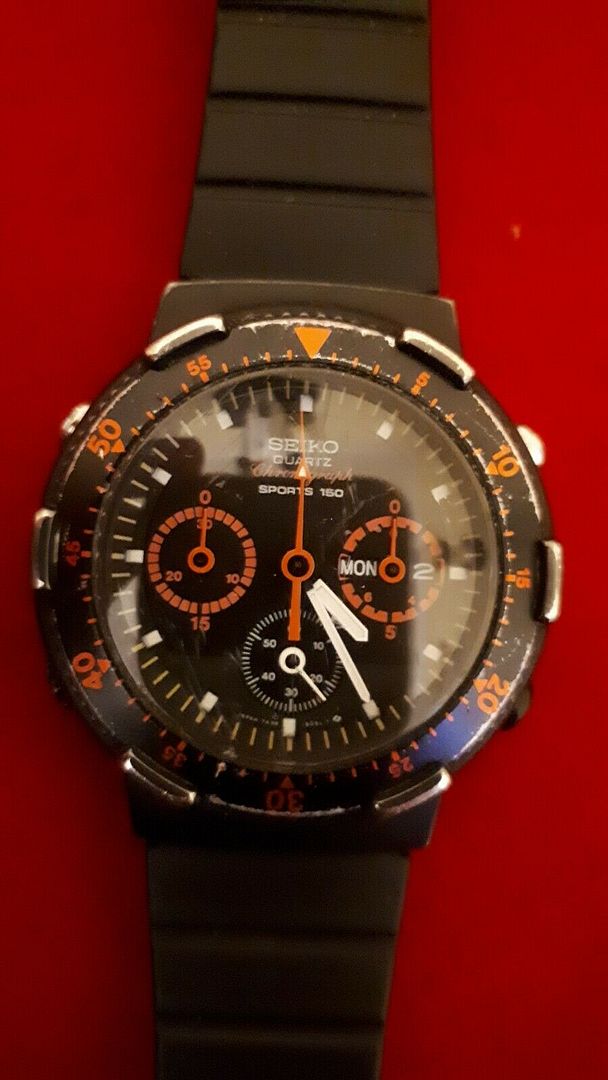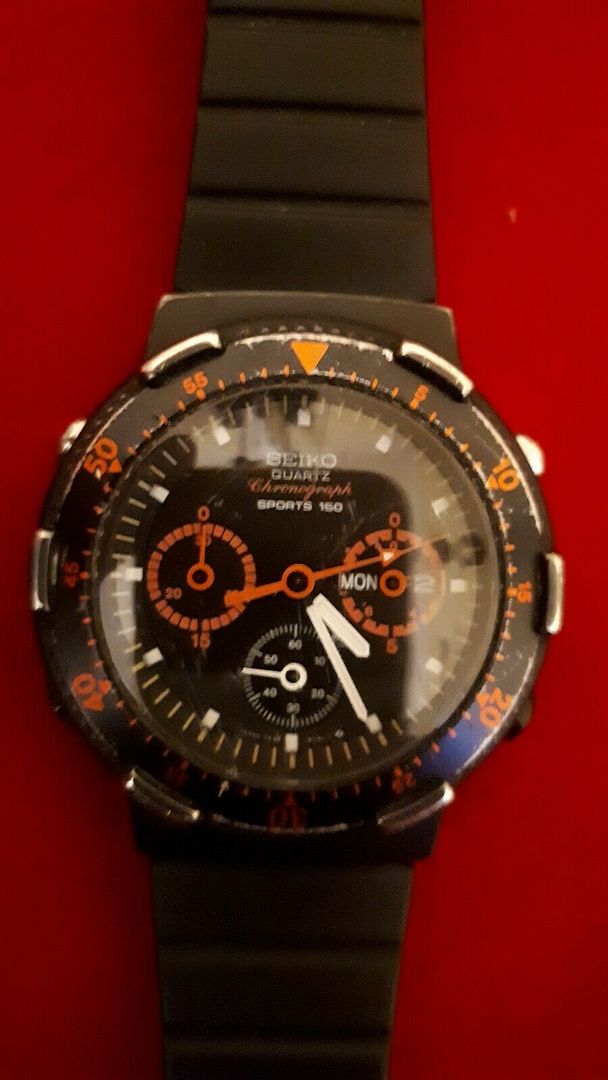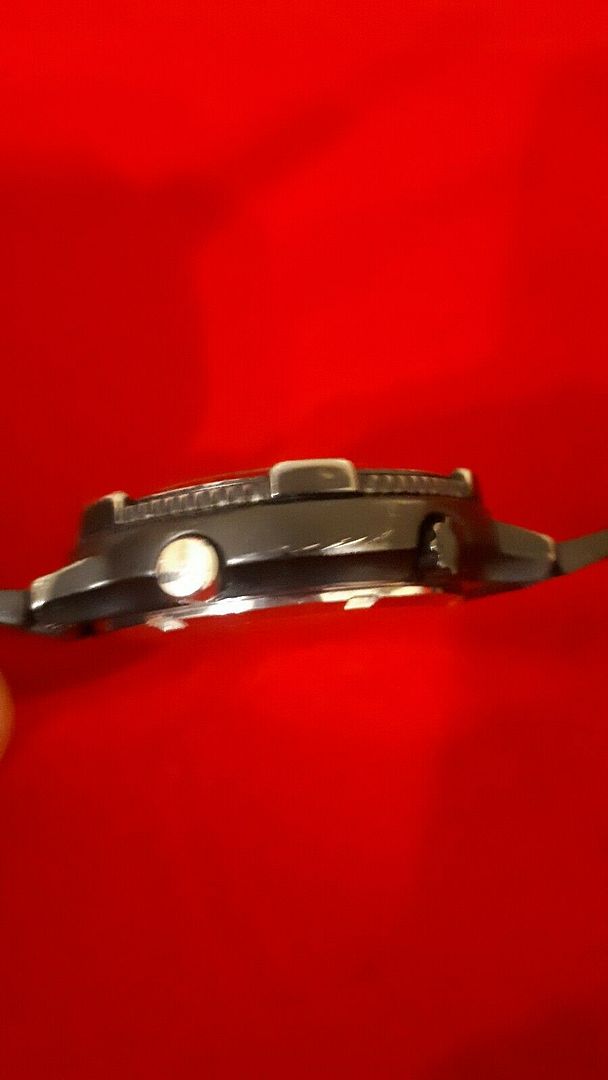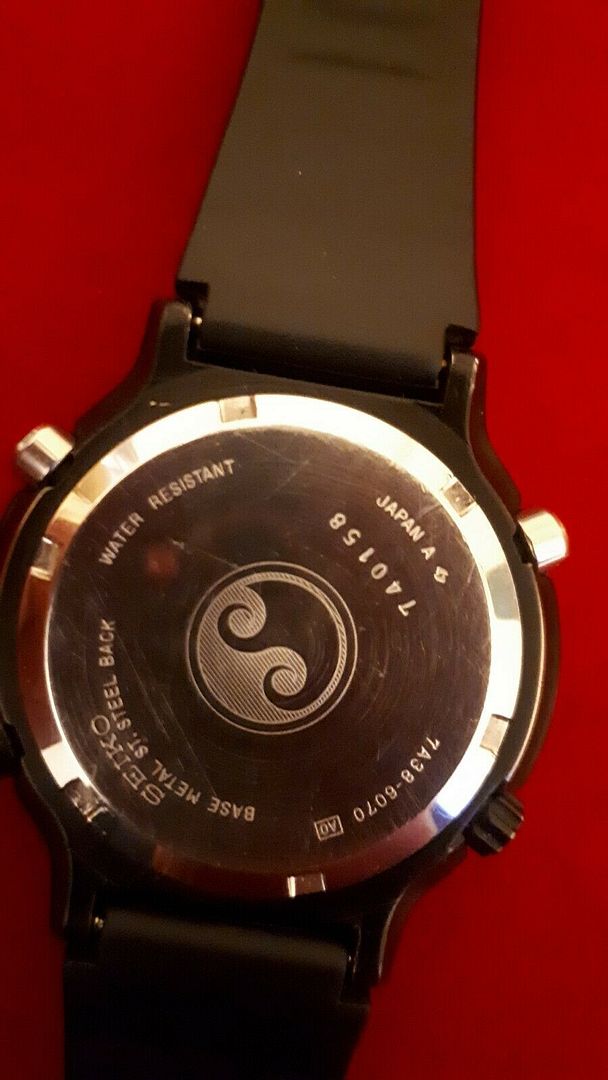 Seiko 7A38-6070 Quartz Chronograph sports 150. Cronografo Seiko usato funzionante. La cassa misura circa 42mm corona esclusa e presenta segni d usura. Il vetro presenta graffi. Il cinturino di gomma è generico senza logo. Formula visto e piaciuto. Spedizione tracciabile con Poste italiane solo in Europa. Per ulteriori informazioni, chiarimenti foto o video contantattatemi.